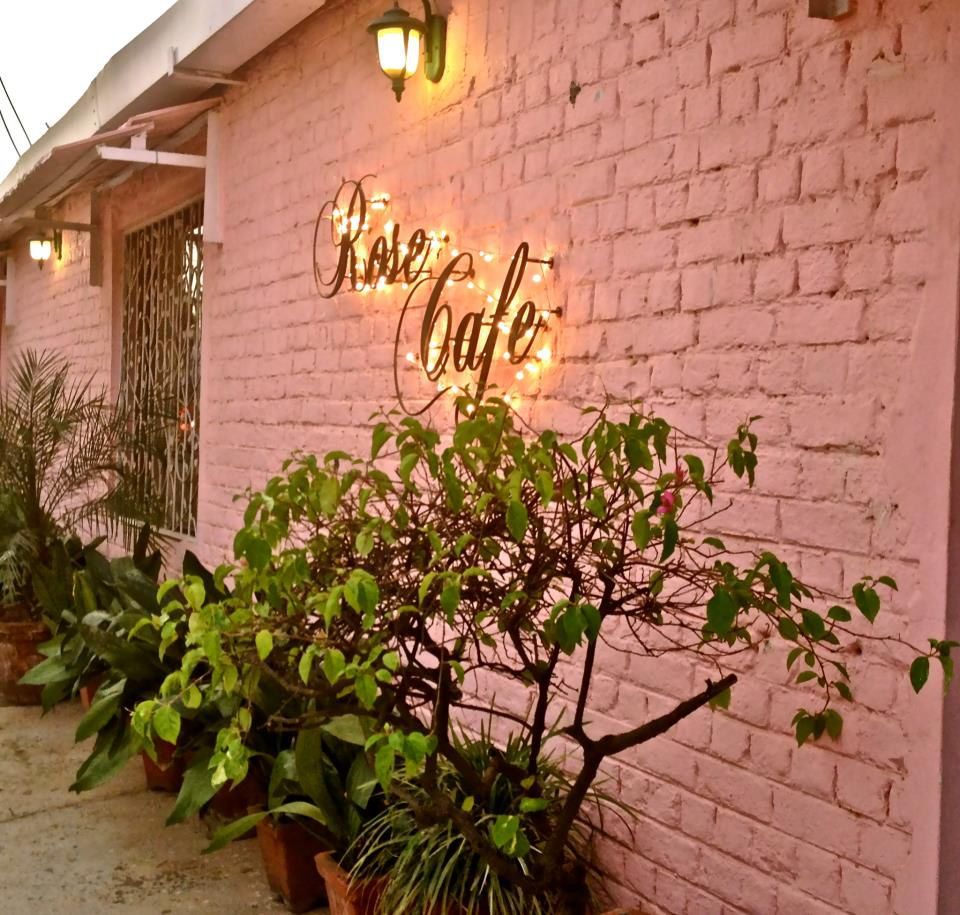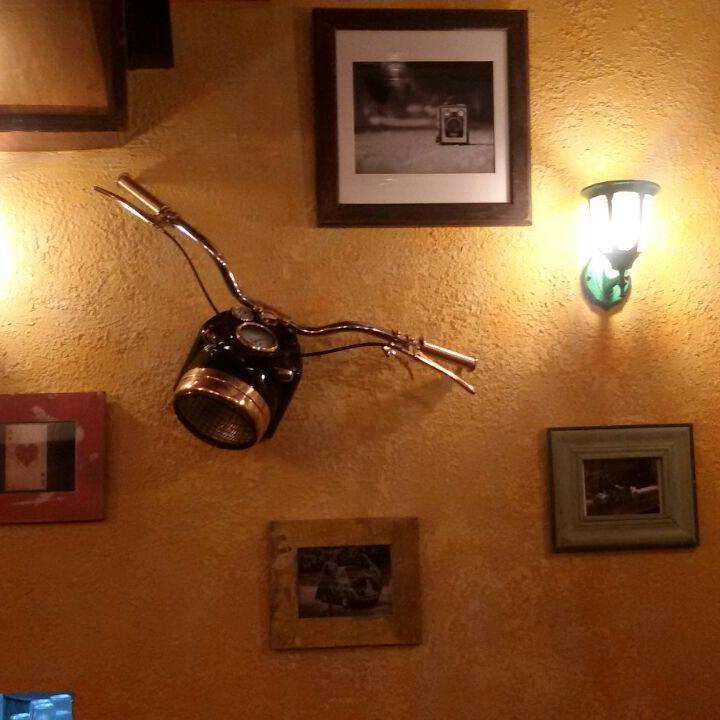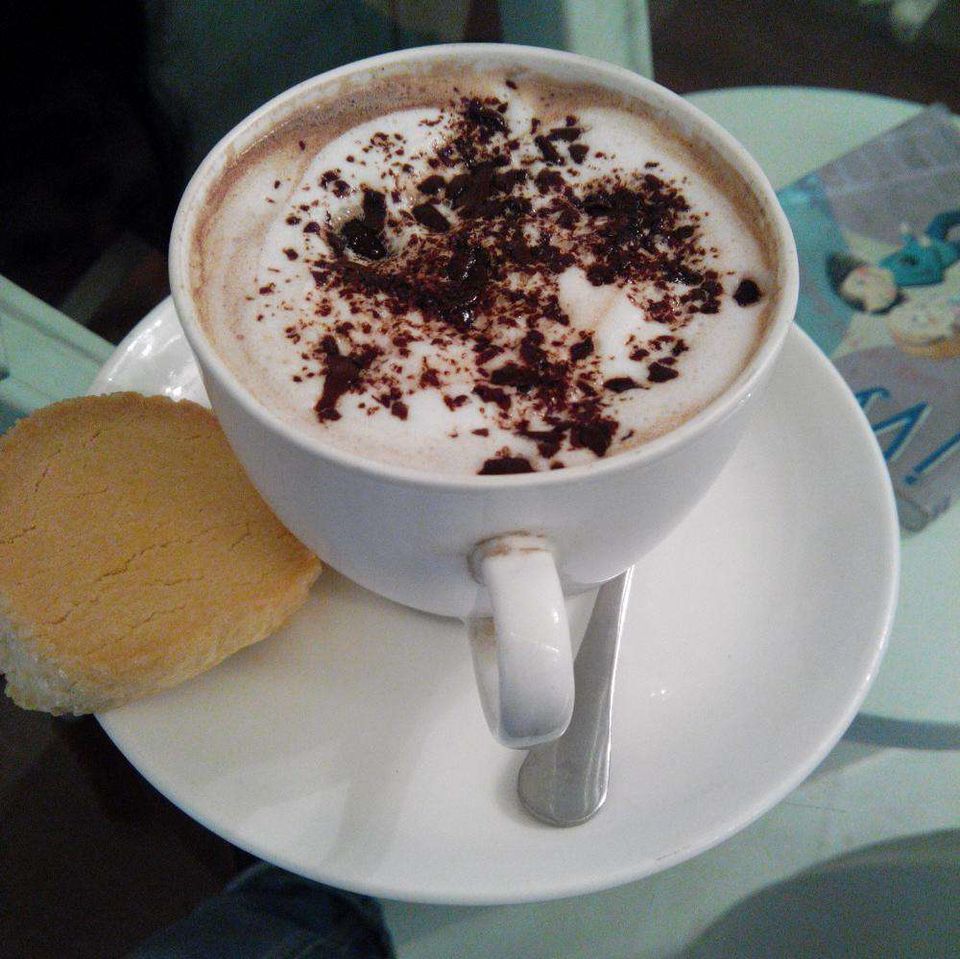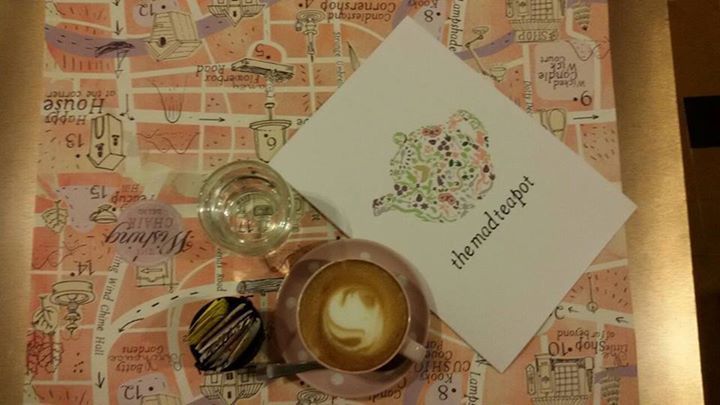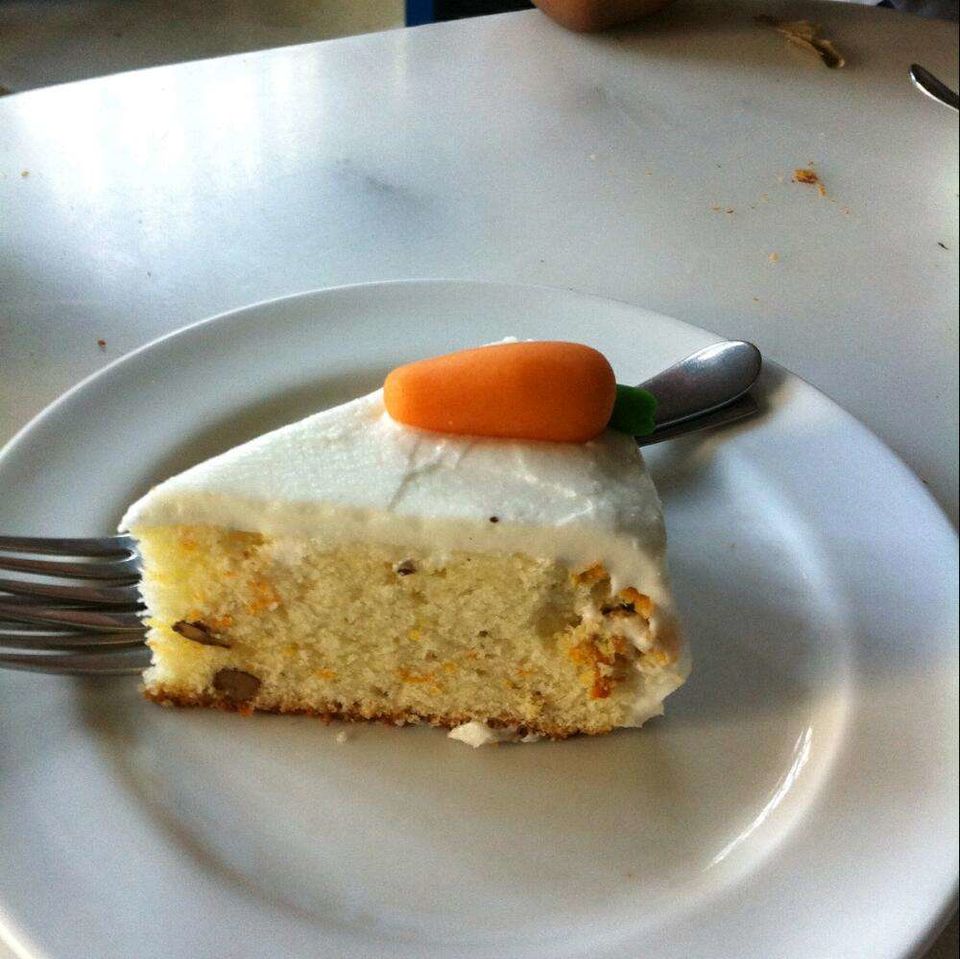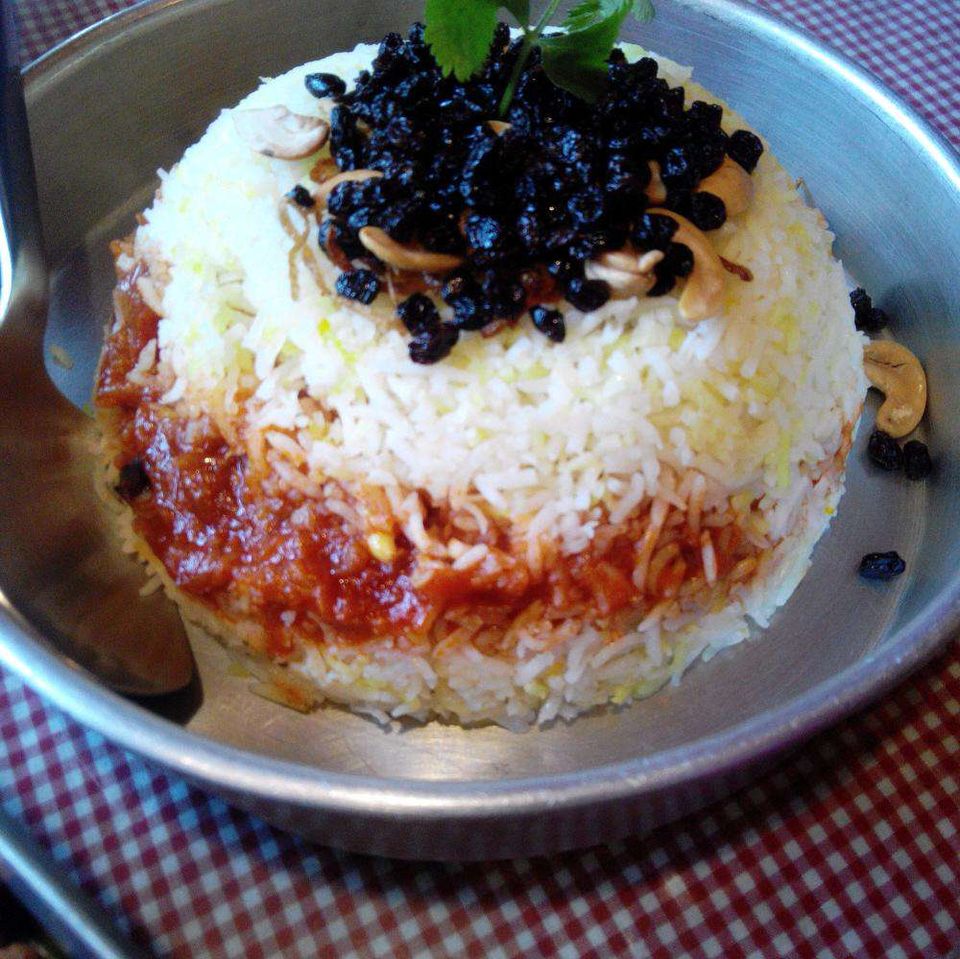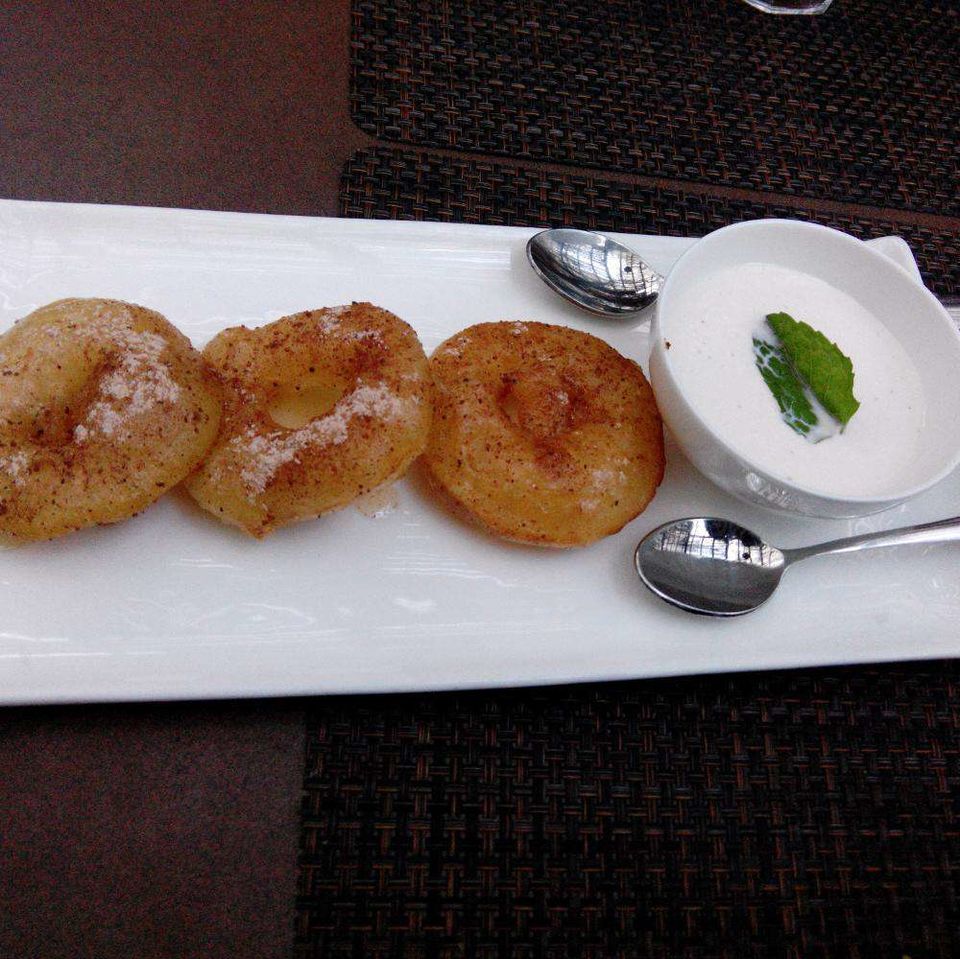 I love eating out and this list would have been too long. But, I am including only those places only which have really grown on me. I love their food, ambiance and the kick that they give me. They are consistently good and do not put a hole in my pocket! These places are different, some are legendary and others hidden gems. I crave their food and their service! My pockets of deliciousness!
1. Rose Cafe, Saket-  A hidden gem,just behind saket metro station. A delightful charming restaurant place with indoor and outdoor seating. This place boasts of serving fresh food and hence take around 20mins for all food orders and guess what..the wait is completely worth it.. Recommend this place for great fresh food, very chic ambiance, great outdoor seating, pleasant servers and the warm vibes one feels in this place. Cuisine Cafe, Italian, Lebanese, Continental & Mediterranean. Cost- Rs 900 for 2 people.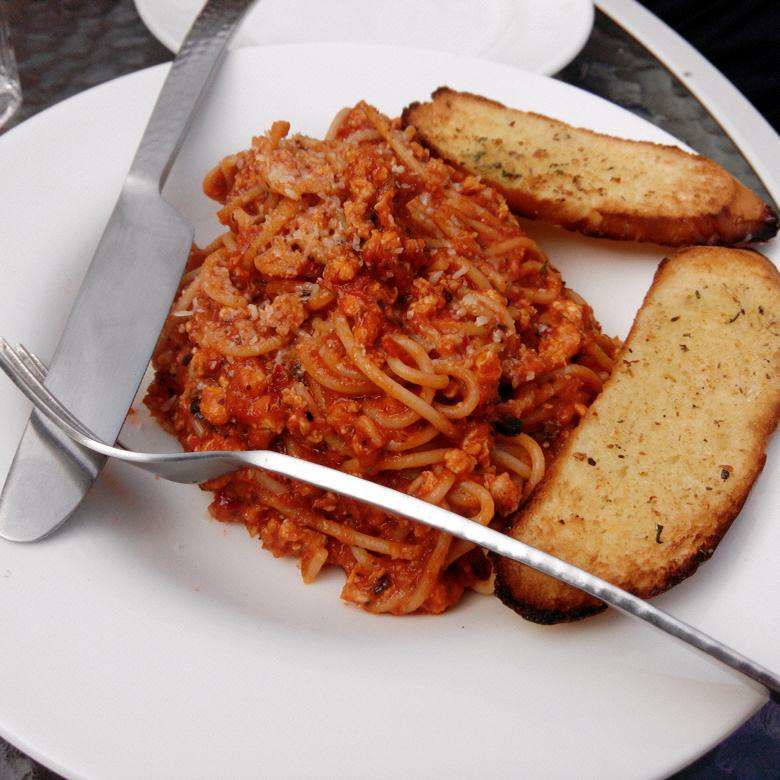 2. Cha Bar, Connaught Place- Right in the middle of a bookstore,situated in one corridor... A very interesting place. Love it for its quirky, cosy, casual n informality. Service is slow but then the food is worth the wait. This place has over 40 varieties of tea and they come in different styles. Few in kulhad,others in glass, while some in kettle. A wholesome bun tikki n tea came all for Rs 121. And,that  is some value for money. Legendary...yes..for some great choices of tea and unique presentation. Try their fish and chips, cinnamon coffee, samosa sandwich, strawberry shake and everything else too!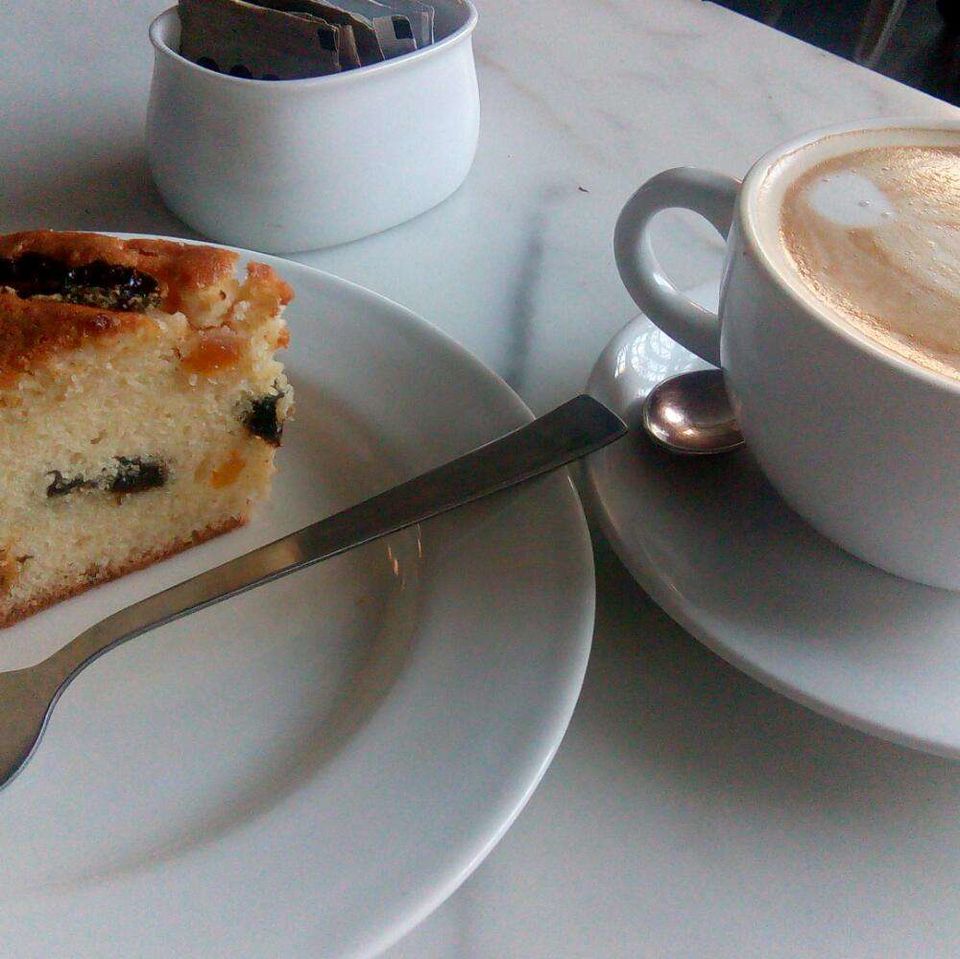 3. Cafe Lota, Pragati Maidan- An eccentric place which serves fusion food! Expect a waiting even on lazy days and quiet evenings. The place is in open with a roof and the background music of a live flute music! The portion sizes are great, service fast and servers polite. This place is the IT destination for anyone who wants to escape from the hustle-bustle of city and witness the perfect marriage of art and flavors from different parts of the country. Lovely place especially during winters! A starter,maincourse, dessert and 2 drinks (we were 2 people) costed us Rs 1400.. Great value for money!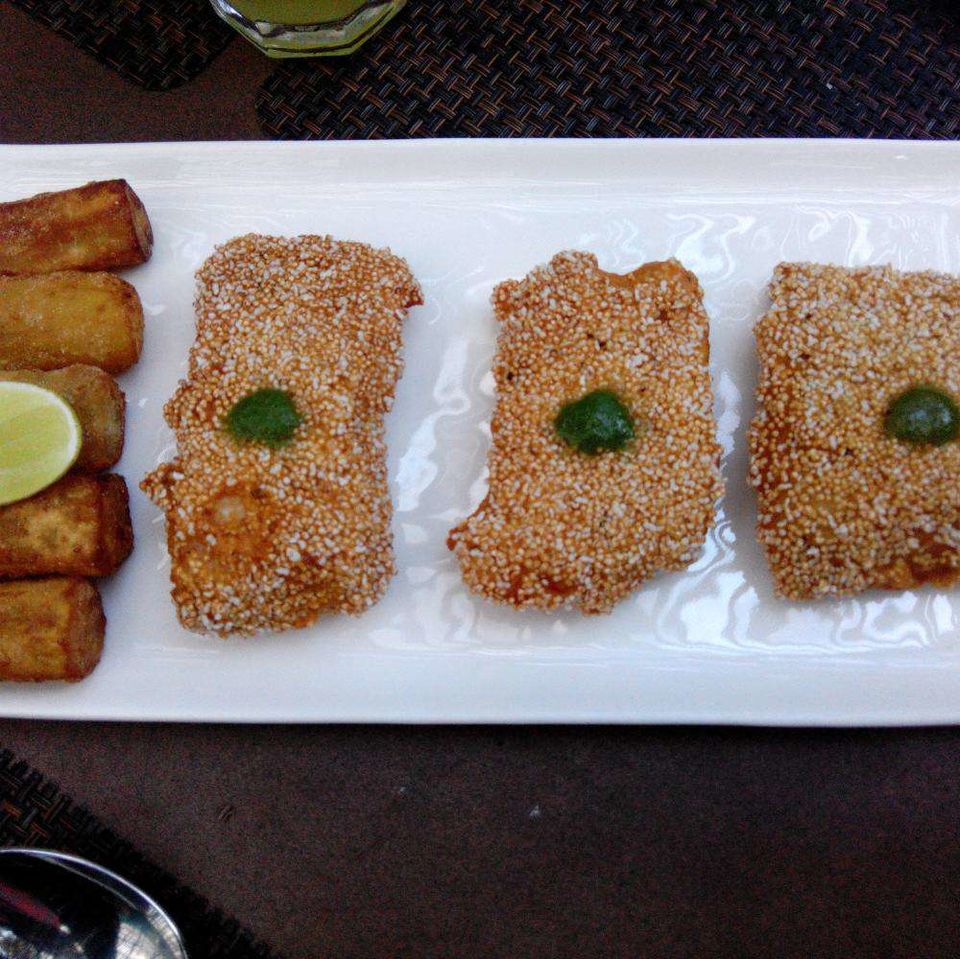 4. The All American Diner, Lodhi Road- My favorite place for breakfast. A crowded place almost all the time,yet if once you get the table..you can easily enjoy your meal at your own pace. Seating is inside and in the open on the garden area. Great eggs,bacon,sausages,fresh juices and smoothies.... This place also is famous for its steaks and mashed potatoes! Polite staff and quick service,this place is definitely a must visit.
5. Ghurali's Restaurant & Cafe- If I am at South Delhi and especially on a budget, I definitely visit this place. A unique decor, book shelf and great chicken drumsticks pulls me to this place. Love their gravies too! Friendly owner who loves to chat is a bonus!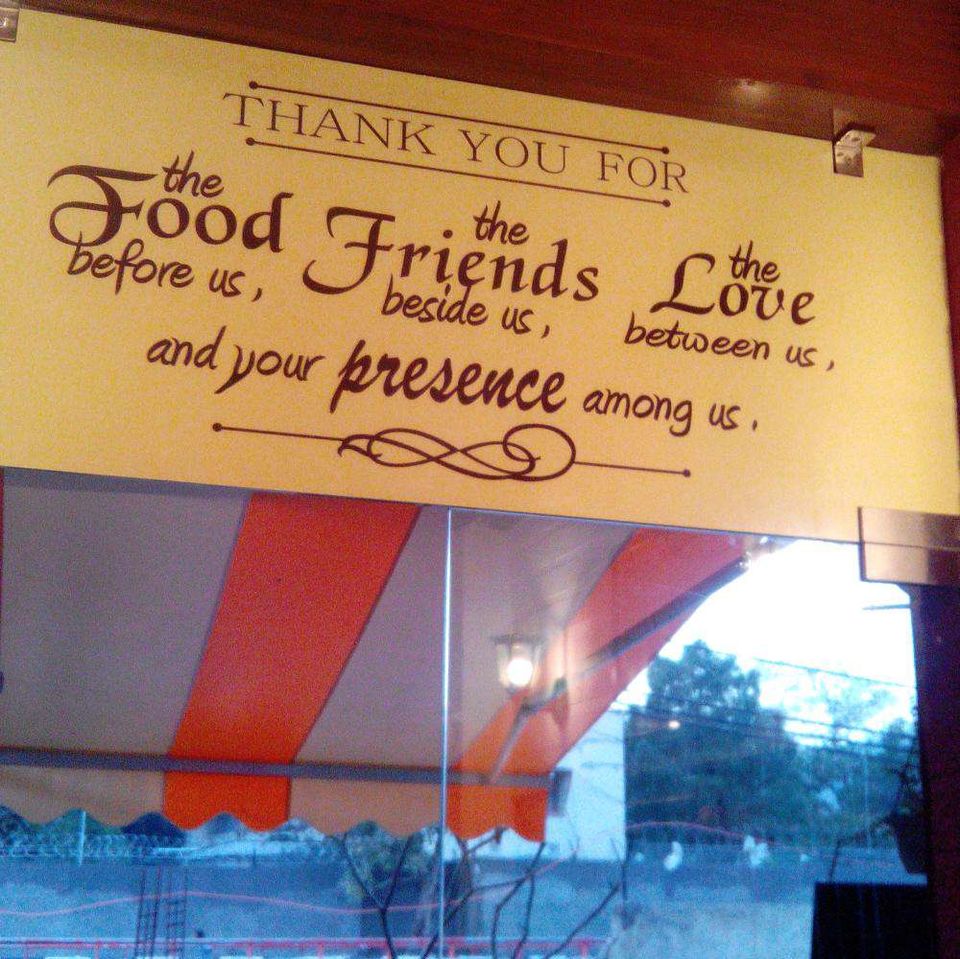 6. Soda Bottle Opener Wala, Khan Market & Gurgaon- Known for their Parsi & Bombay dishes, the ambiance is super fun and so is their food. The chairs, checkered table cloth, biscuit shop resembles the quaint Parsi Irani cafes of Bombay. Berry pulao, Irani Chai, Keema Pao, Raspberry soda to name just few of my favorites-their food is interesting and delicious.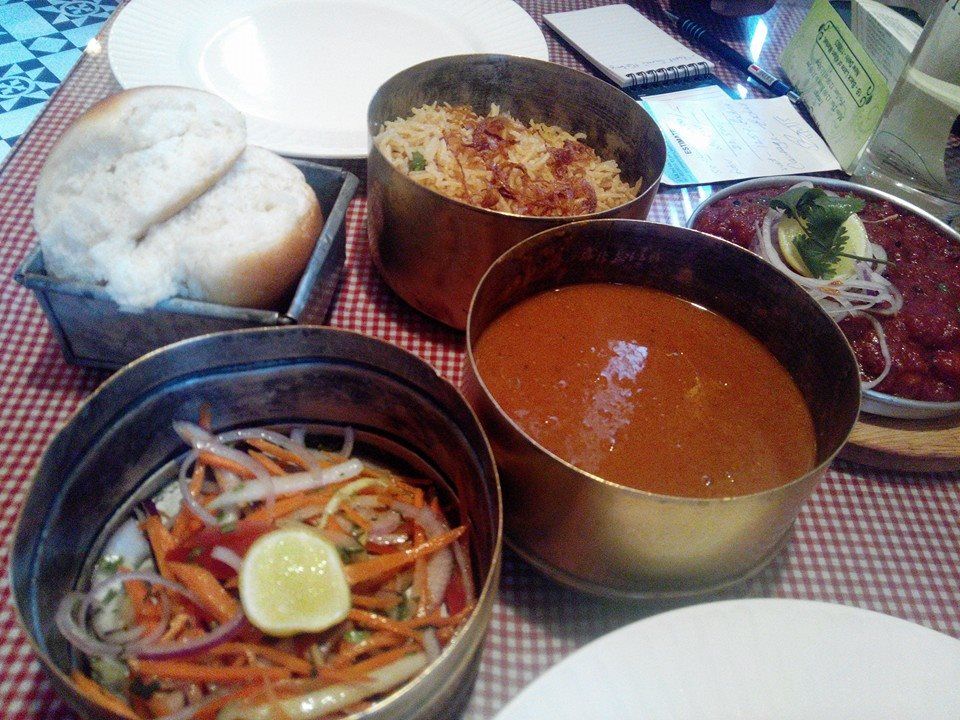 7. The Mad Teapot/The Wishing Chair, Shahpur Jaat-  A magical place hidden in the corner of Shahpur Jaat, this place is quirky, cosy and colorful. A shop cum a cafe, you can buy everything from photo frames, coasters, napkin holders to decorative potted plants! If you love pinterest, you will love this place. Everything is too picturesque and very disney! About food: This is a vegetarian place serving salads, pastas, cupcakes and variety of tea and coffee. 'The Ploughman picnic sandwich', is a delight. A delightful place for leisurely afternoons and evenings!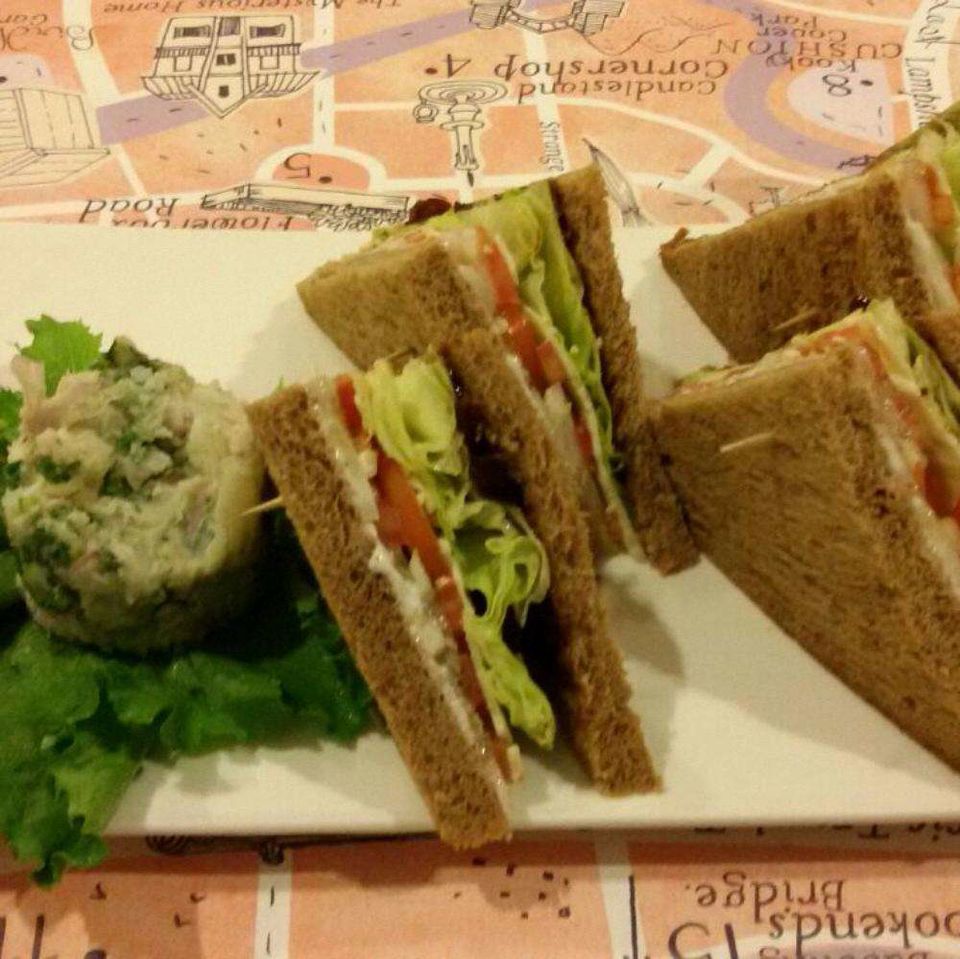 8. Saravana Bhavan, Connaught Place-I love this place, and this is the only place where I don't mind sharing my table with other people. The food here is delicious and captures the essence of the South Indian cuisine. Love their superhot and soft appams with delicious gobhi suzi, their flaky porattos smelling of sweet ghee with side dishes, their khichdi, nutty upma and of course their vegetable laden soft and crispy uttpama and amazingly textured dosas. Their thalis are famous for the wide variety of lip smacking accompaniments and chutneys. Their halwas are just rightly sweet and this is one place where you will not miss any chocolate desserts. I am a fan of this place like many others and would suggest all you foodies to try their other offerings instead of regular dosa, idli and uttapam (though these are great too). South Indian food is so much more than these usual dishes, and this place is where you can safely experiment. Servers are very fast, at times slightly snappish, but hell..that's ok! It is unintentional as their hearts are in the right place. Go and try this legendary place!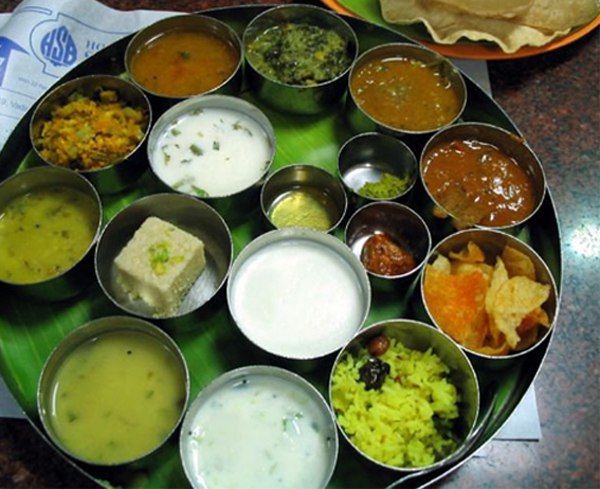 9. Ivy & Bean, Shahpur Jaat-  Attractively designed, this is a hidden place. An oasis of calm, you can settle yourself here for few hours easily with your laptop(they provide free wifi) or books (a decent library to choose books from) or with your friends! Menu consists of full day breakfast items, pizzas, pastas, continental options in main course and lot of options in teas,coffees, shakes and juices. This appealing coffee shop with indoor and outdoor seating was in my wish list since some time. I am glad I tried it.. and since then, I have tried several dishes their and all great!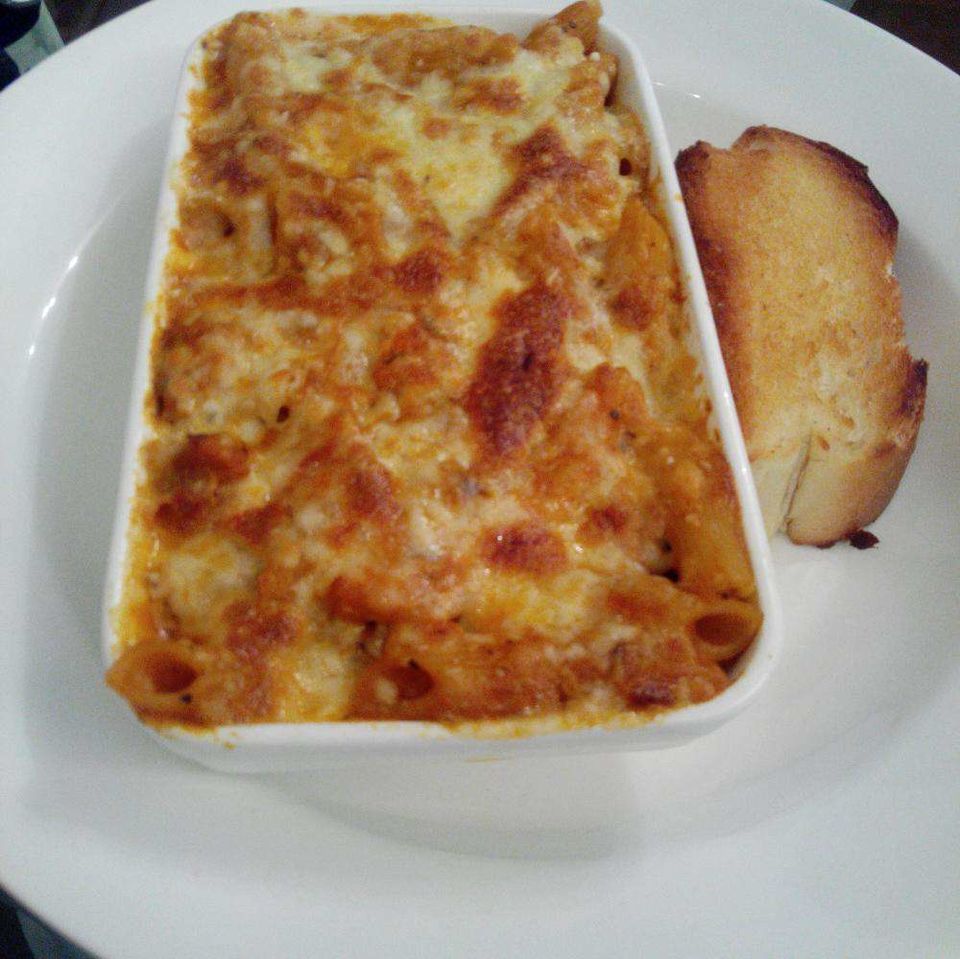 10. Al Jawahar, Jama Masjid- This is one place which I dream about in case I don't get to eat the food there at lest once a month. I have never tried vegetarian there, hence a partial review. Their mutton biryani, stew, korma is to die for. I tried eating Bheja curry at this place only.  Super quick service, a full meal in Rs 500 and another USP-this place is open all night-This is our destination for satisfying our hunger post parties. Real food for non-vegetarian lovers, you cannot 'not' eat here!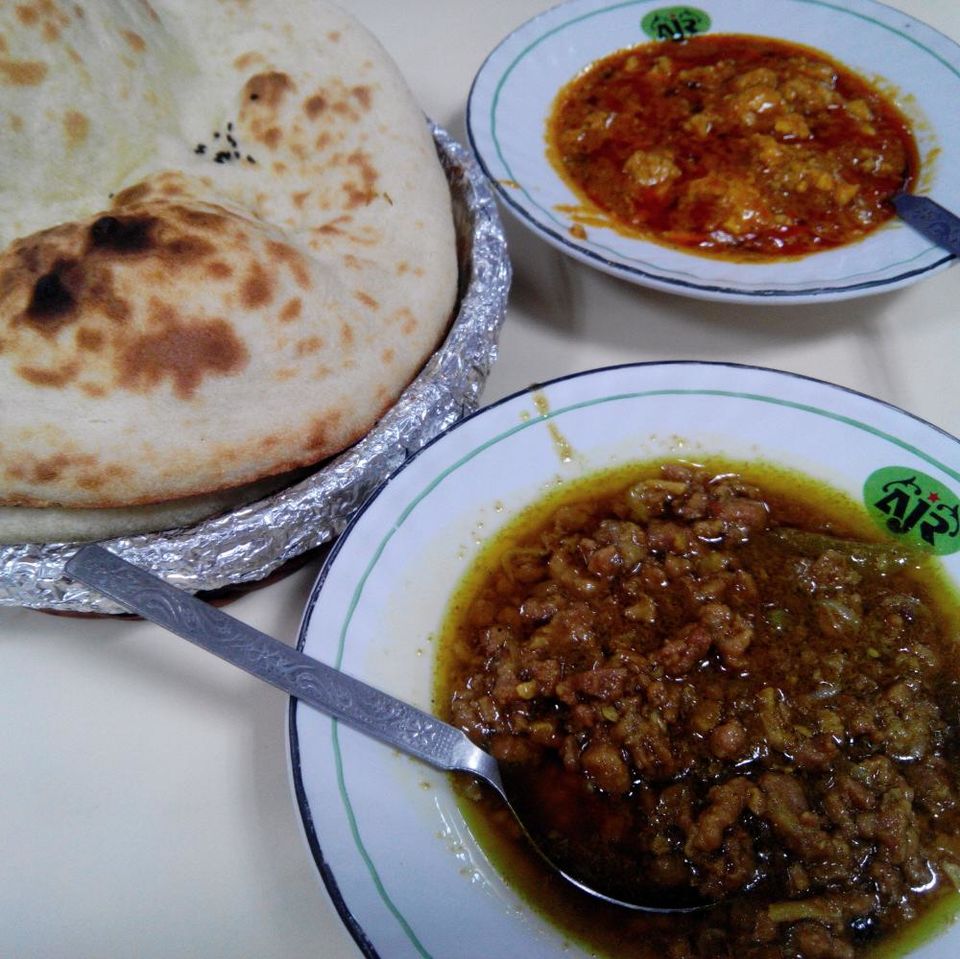 So, this was the list of my recommended places, you can't go wrong with them!
PS:All photos are clicked by me, just before devouring the food. 
For more detailed reviews, feel free to follow me on https://www.zomato.com/geetanjaliaggarwal
Keep Eating!