Gradually but certainly, I have come to terms with the fact that food is one of the most important ingredients for a perfect holiday/day/date/experience. At least for me. Be it Bhopal or Mcleodganj, Leh or Goa, Jaipur or Ajmer - food makes all the difference!
So for all you foodie travellers who know exactly what I mean, let's begin a foodie tour with the ever changing Dilli! Places to eat in Delhi can surprise you, disappoint you or delight you but every restaurant/dhaba/thela will certainly bring out a reaction :p
Yummy start to the day, anyone?
If early morning breakfasts are your scene, you know all about happy mornings! With umpteen options for breakfast buffets and brunch spreads, Delhi restaurants have upped their game. Though the breakfast and brunch menus are almost the same everywhere in Delhi, there are a few personal favourites that can make my morning.




Tucked away in a forgotten Vasant Kunj market, this rugged cafe was a happy discovery! Complete with biking relics, a dark yet welcoming decor, this small cafe with its bundle of board games, old school music ensures that your morning begins exactly the way it should. Their coffee is strong and awakening, their egg dominant dishes are unlike any other (including their names) and the sandwiches are filling.
The service is extremely quick and the prices are quite reasonable (might be on the higher side for some of us). Owing to early hours, the restaurant staff may be a little slow on their feet - forgive them because the food will more than make up for it.
Must try: Egg Benedict, the cutting chai combo and Angels in egg's womb
Cost for two: Rs 1000 (including taxes)
Where: Opposite Bhatnagar International School, B-8 market, Vasant Kunj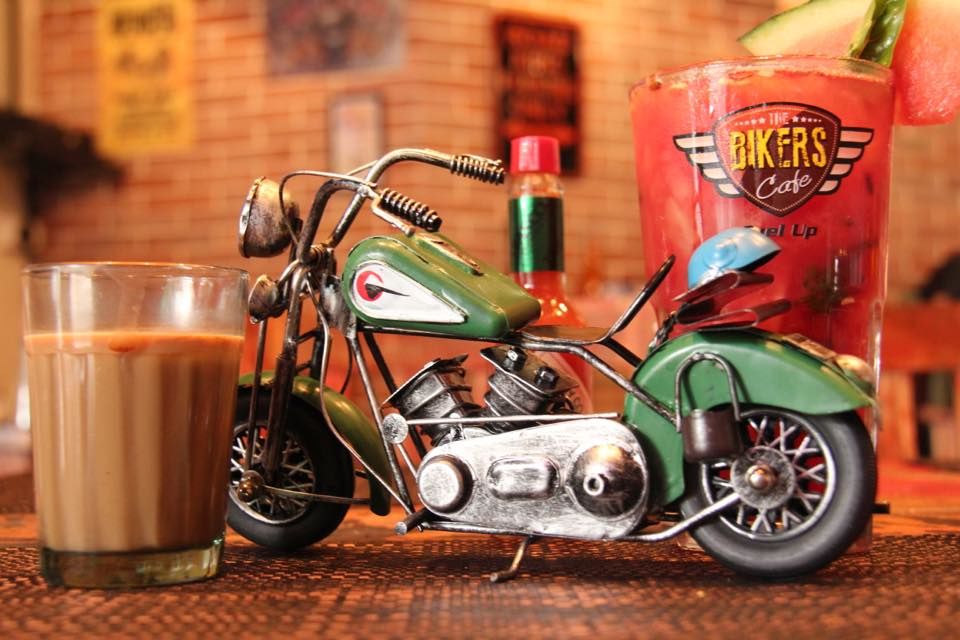 Lunch, breakfast, dinner, snacks, because-great-weather binges or no-money meals - Qutub institutional area is my absolute favourite. Known for its Keema paranthas, sexy paneer, Ranbir Kapoor visits and graveyard stories - this lane is dotted with 10 to 15 small dhabas. Though the food is quite similar in most places, everyone who is a regular here has a favourite. Chilly evenings demand that you head to Qutub, no questions asked.
For those of you who are specific about hygiene - don't come here. Whichever dhaba you may sit at, this place is just not for you. Open air, plastic chairs, mosquitoes accompanied by kadak chai (if you are lucky) and the best keema parantha you'll get for INR 50.
Must try: Anda parantha, keema parantha, egg macaroni, chilli potatoes
Cost for two: Rs 200
Where: Qutub Institutional area
Of long, leisurely lunches
Weekends are the only time I can enjoy a long, peaceful lunch. For those of you who can afford the luxury of a lunch anytime of the week, here are a few suggestions:
I have never had a better vegetarian burger in my life!
Situated on the busy Adchini main road, this restaurant on the 2nd floor was earlier located in a small alley in HKV. Welcoming, cheerful and bright, Kuzart's walls boast of old movie posters and other knick knacks. Though, the menu may seem limited it has enough choices for vegetarians and non-vegetarians alike. If you are on a lunch all by yourself, this is the perfect place. Choose a seat by the window, take in the bright decor and wait for your scrumptious spread.
If you are confused about your meal, ask the service staff - not only are they helpful, they somehow know exactly what you should order.
Must try: Wings - hot mustard, Mushroom Duplex, Kuzart Secret Burger, Homemade Peri Peri, Chicken Schnitzel
Cost for two: Rs 1000
Where: Adchini main road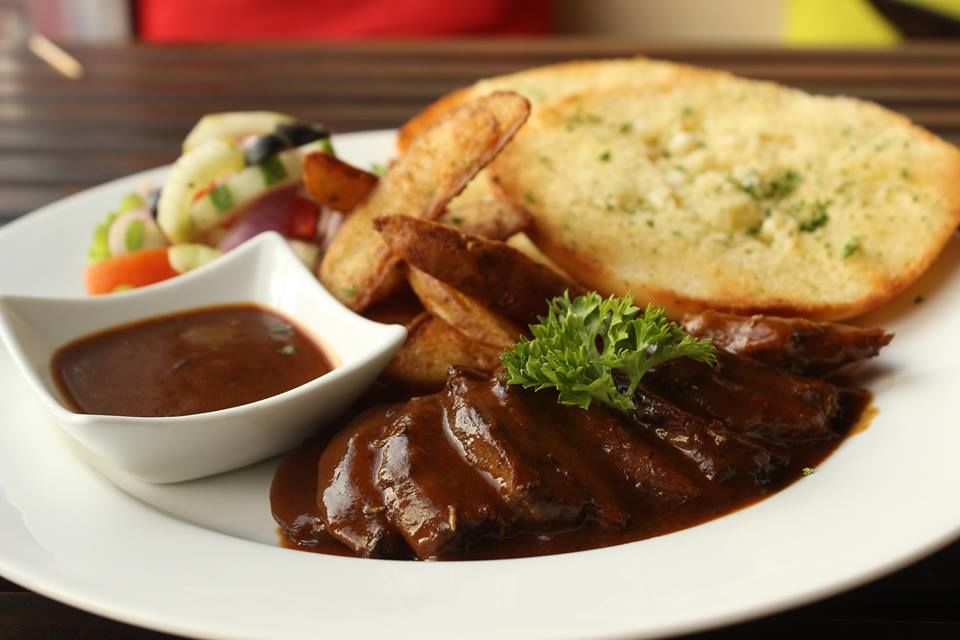 So much has been said about Pot Belly Rooftop Cafe that I was on the verge of excluding it from this list. But the foodie in me refused to comply. Pot Belly Rooftop Cafe is just perfect during rainy afternoons (their outside seating is charming), lazy sunny days and when you are in the mood for authentic, spicy Bihari food. A must try for everyone, at least once. Their appetizers are well thought and are the perfect start to a series of delicious main dishes.
The restaurant is on the 4th floor and though you'll be mighty pissed climbing a 100 stairs, the food and the welcoming decor WILL definitely exceed your expectations. Should you be a little lost about the menu, ask the staff or go with your instinct. I haven't tasted a single dish here that I didn't enjoy.
Must try: Parotha basket, Aaloo laaloo, Mushroom maggie (once maggie is back), Any of their thalis (depending on your Puri, sabzi preference), Tea kettle
Cost for two: Rs 800 (including taxes)
Where: Shahpur Jat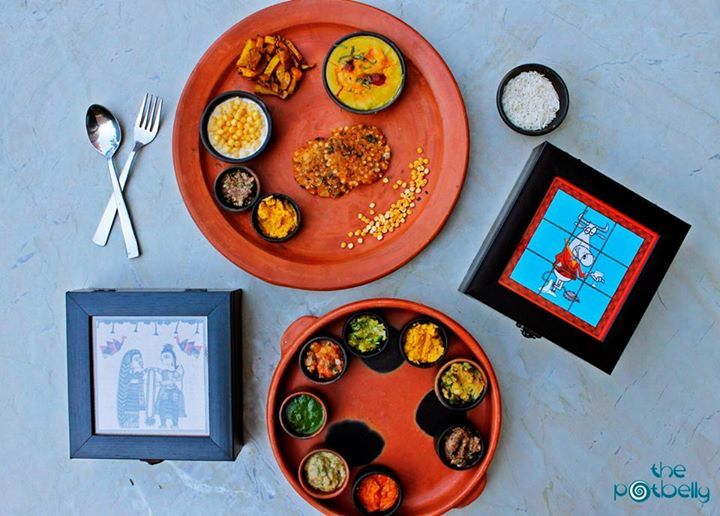 Credit: The Pot Belly Rooftop Cafe
Of starry nights and divine bites
Please ignore the horrible rhyme and read ahead. Heading out for dinner in Delhi is a brave decision. After fighting traffic jams, broken red lights and a couple of hours of screaming, whining, crying and cursing when you finally arrive at a restaurant - it better live up to your hunger pangs or else you are allowed kill.
By now almost all of us are aware of this quaint restaurant in HKV with a fancier outlet in M block, GK 2. Owing to its popularity, Yeti seems like a high-end restaurant but your first tryst with it is going to completely take you by surprise. As you enter through the tiny door, the fragrance of a myriad spices is going to greet the foodie in you and the excited chatter will welcome the skeptic!
The restaurant is always busy and they don't take reservations so be prepared for a long wait in their tiny balcony or in the noisy streets of HKV. The service is on the slower side and the staff tends to forget orders! Ignoring the small hiccups, settle down in their warm chairs, soothe your ears with happy North Eastern music and devour the menu because that'll decide what you devour later.
Must try: Pork Lemon fried, Aaloo Sadeko, Wai Wai Sadeko, Shabalay, Fried Spinach, Yeti Veg Platter
Cost for two: Rs 1500 (including taxes, hopefully)
Where: Haus Khaz Village, Greater Kailash 2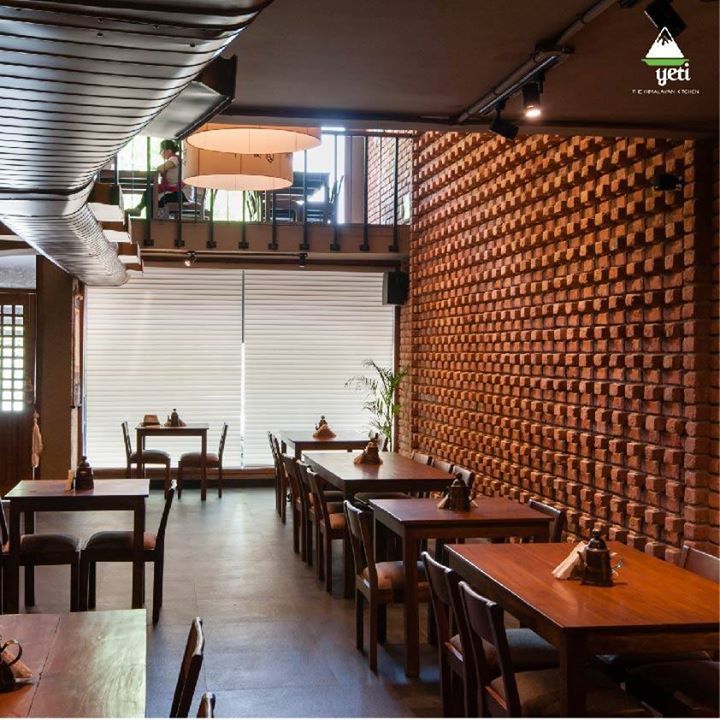 Even though I am not fond of Asian food, Big Wong completely and totally surprises me every single time! This one is on the list simply because of its rendition of veg thai momos. A million flavours come together to stun you and their dips are the perfect accompaniment. The menu has a wide variety and offers you many choices for all courses of your meal.
Ask the service staff in case you are confused about what to order or you are in the mood to be surprised. Located in the small D block market of fancy Vasant Vihar, this one is a must visit for a quiet meal.
Must try: Crystal Veg Thai Momos, Tofu Kung Pao, Thai Basil Fish
Cost for two: Rs 1000
Where: Vasant Vihar, Gurgaon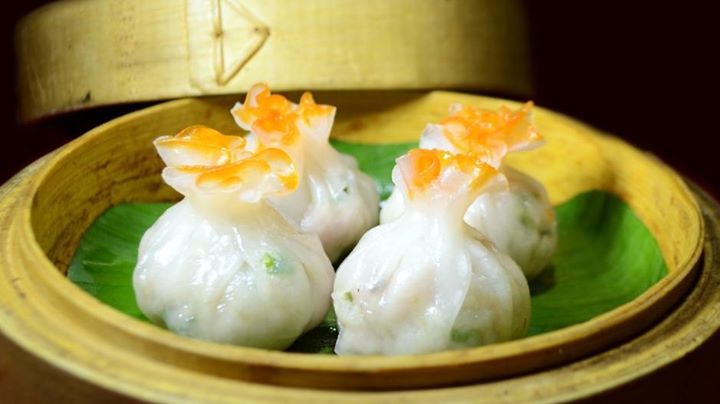 Phew! Though most of my favourites are in the list, there are still so many to go! Delhi may not be a foodies heaven (over priced, inconsistency, rude service) but most restaurants are worth a try at least once. So for the sake of variety and for the love of food, here are a few restaurants you can try:
Must try: Baked broccoli pasta, Sesame chicken and rice, Chicken stroganoff
Where: SDA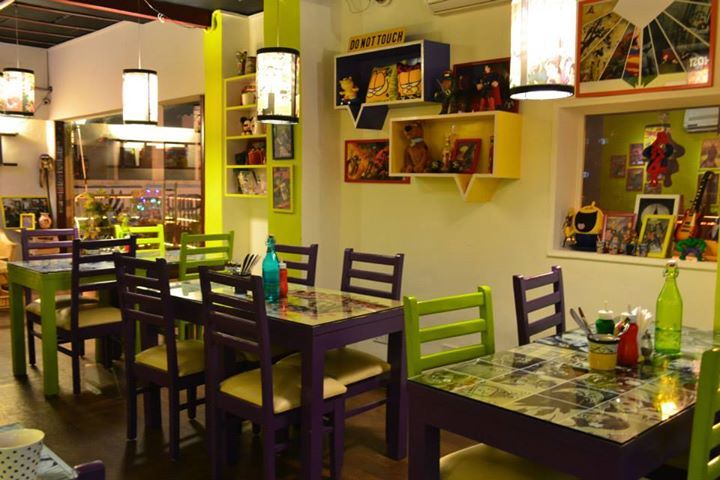 Must try: Spinach chat, Gadwali thali
Where: Crafts Museum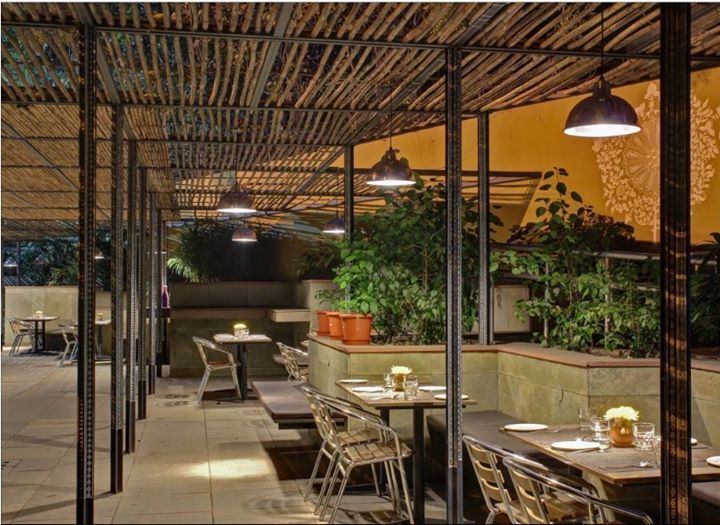 Must try: Cheese quesadilla, Baby corn al ajillo
The best thing actually would be to ask the service staff
Where: Khan Market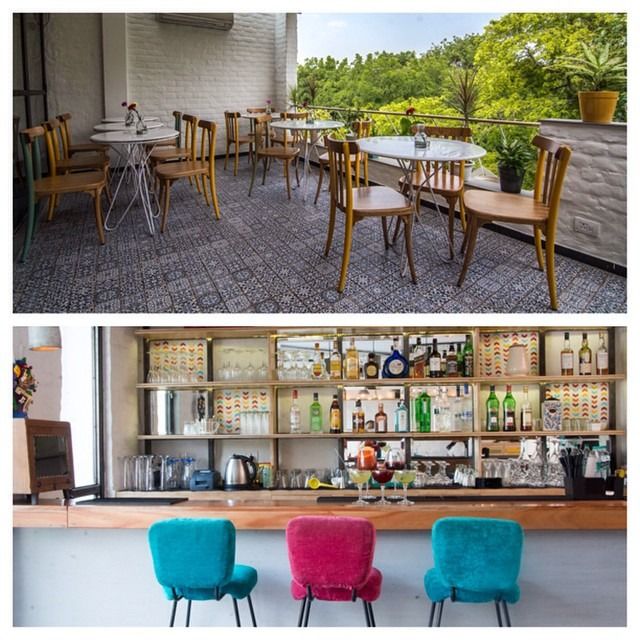 I really hope this leads to many yummy foodie outings for all you food lovers out there. From one foodie to another, a small tip would be to not judge a restaurant in the first visit - 3 times is the minimum before you write off a restaurant or fall in love with one #truestory