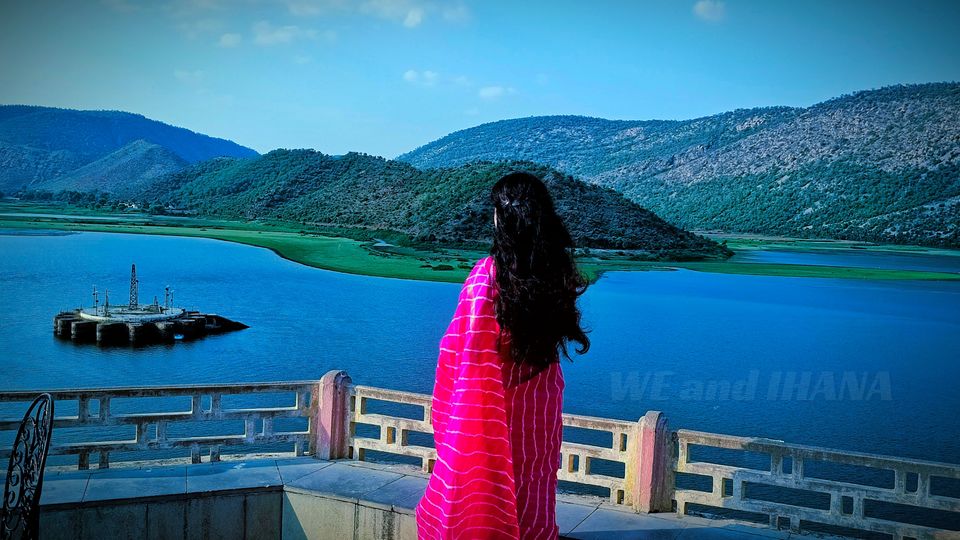 December is a month of travel for many.. so if you are in or near Delhi and if you are planning to travel to some different destination other than mountains then this is the best time to pack your bags..!
If we were to tell you about one place where you can enjoy this season at a beautiful lake with a royal palace with lakeview open terrace and balcony and an amazing panoramic view of the lush green mountains behind the lake, we are sure you would love to go...Right!
Moreover if you are close to Delhi or Jaipur, then you will not have to go far for such amazing destination. Yes we are talking about The Siliserh Lake and Palace in Alwar city of Rajasthan. So why wait...let us tell you about this beautiful but hidden travel destination...
During our Alwar tour planning we got to know about this lake and palace and immediately we decided to include this in our single day trip and also we decided to visit this in evening time to capture the sunset view from this mesmerizing location. It was indeed a good decision and we reached around 4;30 pm to this lake palace which is around 25 KMs from Alwar city.
After reaching there, we saw that about 100 meters away from the Lake Palace, some cars were parked and some tourists were taking pictures of the lake from there. Then after enquiry, we found that there was a ticket fee of Rs 100 per person inside that entrance and car parking was also available with this ticket. Also with this ticket you can take a bottle of water or cold drink worth INR 20 from the restaurant inside.
Then we went inside with tickets parked our car and found a royal style stairs to go to the first floor this lake-side palace.
After reaching on the first floor we got the first beautiful view of Siliserh lake and realized that this place is such a hidden gem near Delhi where you can experience the royal life while finding yourself in peace while being very close to nature. Now the government has converted the palace into a heritage hotel where you can stay for 1-2 days to enjoy this royal place thoroughly.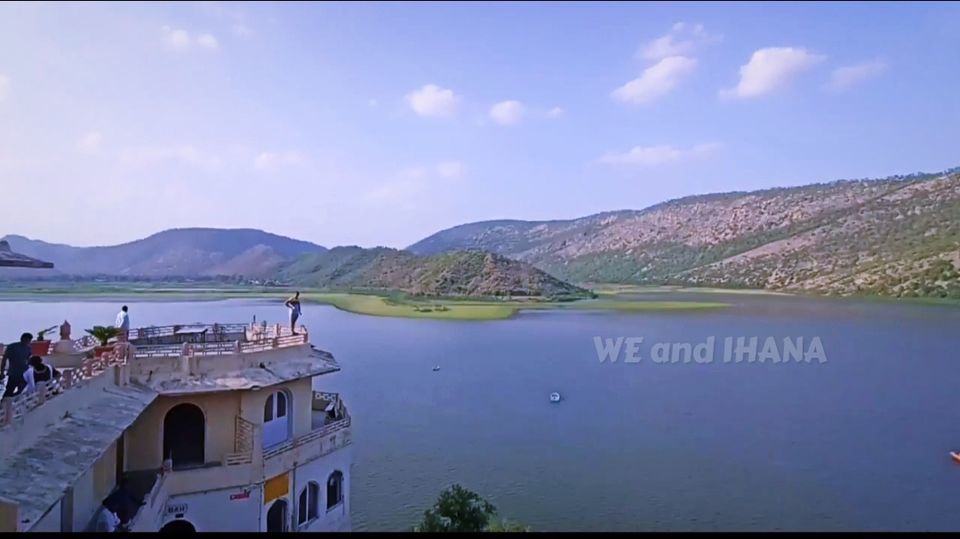 On the same floor There was a restaurant on one side, where we you can have your Lunch or Breakfast. We found the quality of food was okay and you can also take your free cold drink or bottle of water by showing your tickets at the counter. On the front side of the restaurant there is a spacious, long and beautiful lake view balcony from where you can get the best view of this amazing Siliserh lake. A perfect place to just sit for couple of hours with your loved ones and doing absolutely nothing...!
Apart from this, if you want some extra peaceful time without the tourist crowd then you can also enjoy boating in this lake with a fee of around Rs.800 per boat for 6-8 persons at a time.
Now if you talk about the best season to go here then we would say that other than winter season, Monsoon or after monsoon season is also a good choice considering that time you would find the lush green Aravali hills behind the lake. But if you want to see many Indian and foreign migratory birds then Winters should be your choice. Now if we talk about time then try to be there at the time of sunset or sunrise to get the best view.
If you want to know more about such amazing places near Jaipur or Delhi then you can visit our YouTube channel WE and IHANA with the below mentioned link. Also please follow us here on Tripoto for many more similar travel artilces. Also you can watch our travel vlog of Alwar Tourist places:
YouTube Channel Link:
https://youtube.com/c/WEandIHANA
How to reach?
By Air :
The nearest airport is located in Jaipur, which is well connected by air route to all the major cities of India and from Jaipur you can take a cab to reach Siliserh Lake which is 150 KMs far. Also you can take a flight to Delhi and the lake is around 160 kms from Delhi airport.
By Train:
The nearest railway station is Alwar Railway Station which is approximately 25 KMs away. You can hire taxis from there to reach your destination or else you can first go to Jaipur railway station and then there it is just 150 KMs for which you can book a cab or can go by a bus.
By Road:
You can reach here easily from big cities like Alwar and Jaipur as it is well connected by road from all over Rajasthan and even from Delhi. There are so many state run and private buses available from both Jaipur and Delhi to Alwar.