There are many amazing stays in India but there are a few places which take hospitality and care to the next level. One such place is this hidden gem in Alwar which looks over a gorgeous lake and is the best place to experience the Rajasthani culture.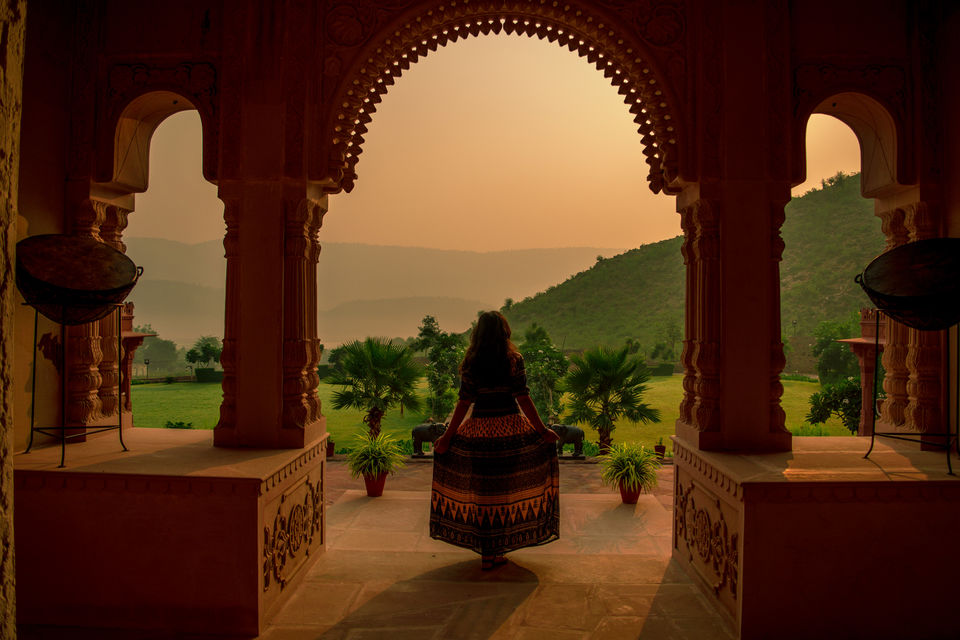 Ram Bihari Palace is one of the most gorgeous places that you can stay in Alwar. With its rustic charm and exgavant exteriors, you would feel no less than a king or a queen. And the views from the rooms will make you feel like you have been transported into a fairyland directly.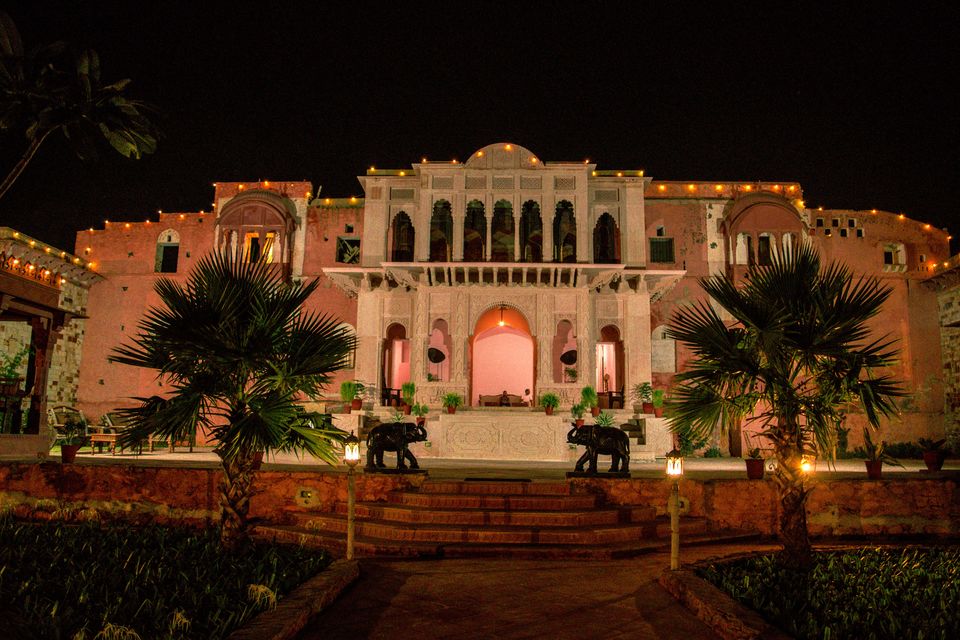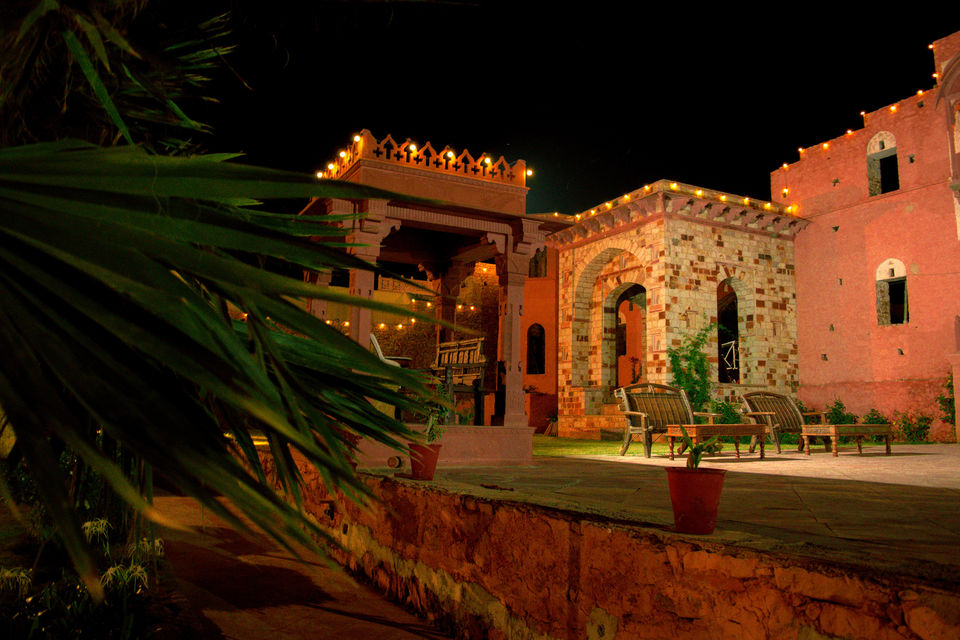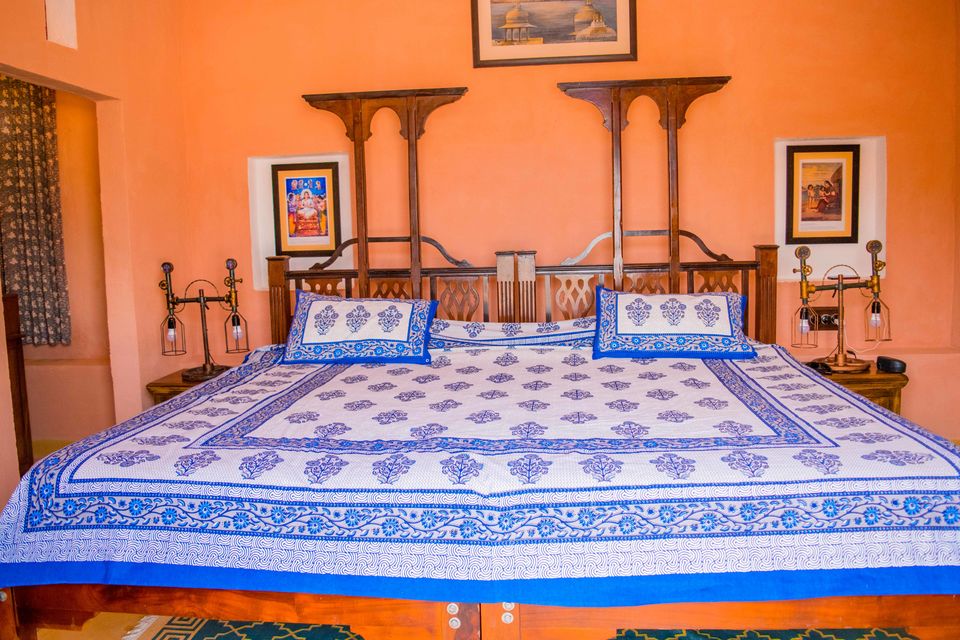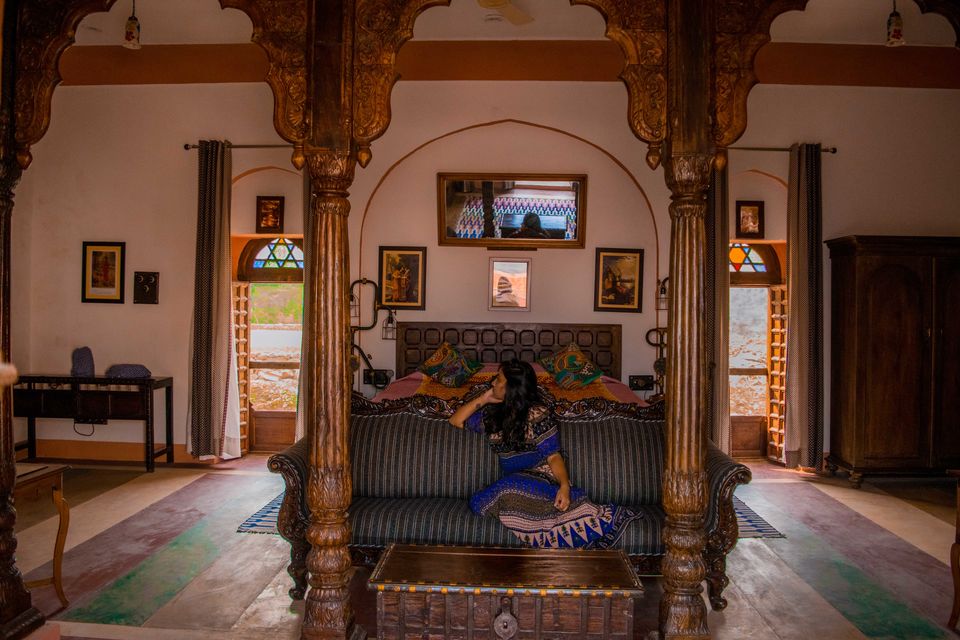 A project started Mr. Kaushik, the Ram Bihari Palace was bought by him in 2008 after which he had to work a lot to restore this beautiful palace. It is also known as the lakeside palace of Alwar because it overlooks the beautiful Siliserh lake where one can go for boating as well.
The entire palace is huge and grand and has small trinkets decorating the rooms and corridors which will give off a royal feel. And the rooms are spacious and artfully decorated and look like an exact royal bedroom.
Surrounded by the Aravalli Ranges, the palace also has a huge green lawn which can be overlooked from your balconies and offers a really soothing feel to your eyes. And the palace pool overlooks the lake and the mountain ranges which makes your entire stay even more satisfying at this palace.
Cost
There are 3 types of Rooms available here which offer different facilities and are priced accordingly.
There is a Deluxe Double Room which costs 7,000 INR and includes breakfast as well. If you opt for the top floor then you will also have a personal balcony to overlook the beautiful Siliserh lake and Aravalli ranges. It also includes the breakfast for all the people staying in the room.
Next, there is the Deluxe King Room which offers 1 double and 1 single bed and is perfect for family use. This room costs about 11,000 INR and includes free breakfast for all the members of the family.
And finally, there is the King Suite which includes 1 double bed and 1 sofa bed and also includes Air conditioning to keep you cool. It costs about 14,000 INR and includes breakfast as well.
Food
Apart from the amazing hospitality and service, one other thing which makes Ram Bihari Palace is the food that is served here. The food is simple and delicious and they serve 3-4 dishes everytime you order.
If you are visiting on a weekend then they have a buffet system which allows you to eat to your heart's content as well. You will find all types of food cuisines available here but they don't serve Non-vegetarian food so be prepared accordingly.
Best Time to Visit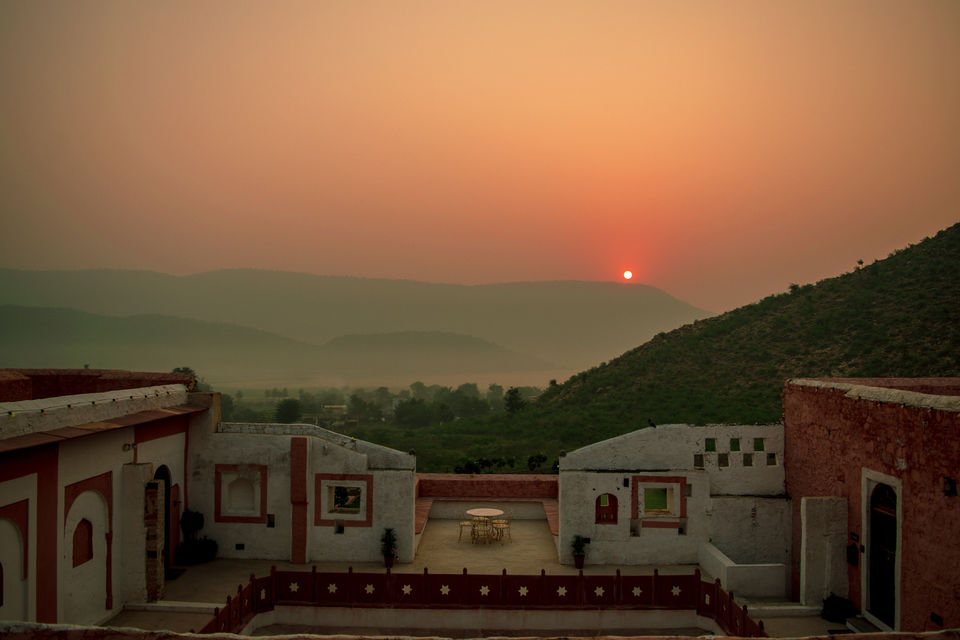 Since this beautiful palace is in Alwar, the temperature usually stays high here. And since there is a lake just in front of the Ram Bihari Palace, it would be a good idea to visit when this lake is filled with water and not dried up.
This is why monsoon and winter season is the best time to come here and stay at this palace. The climate is slightly cooler during this period and the lake has more water for you to enjoy.
You will also be able to go for a boating and enjoy being surrounded by the small hills nearby.
How to Get Here
Alwar is a small town in Rajasthan and is well-connected via railway tracks and highways.
Air
If you are planning to reach via air then Jaipur is the nearest airport to Alwar at a distance of 162 km. From Jaipur, you can then hire a taxi/cab and drive to this beautiful, small village.
Rail
Another good option would be to take a train to the Alwar city from major cities like Delhi, Jodhpur, Mumbai, etc. Once you reach Alwar, you can hire an auto/taxi to drop you off at this palace.
Road
You will also find buses connecting Alwar to other cities like Udaipur, Mumbai, Kolkata, etc.
Apart from that, a road trip would be a good idea as well as you can stop on the way and enjoy the scenery.
Things to Do Here and Around Alwar
Although people think that Alwar is a small time with not many activities to indulge in, this is actually not the truth.
Here is a list of things that you can do here while enjoying your stay at this gorgeous palace.
Take a Dip in the Pool at Night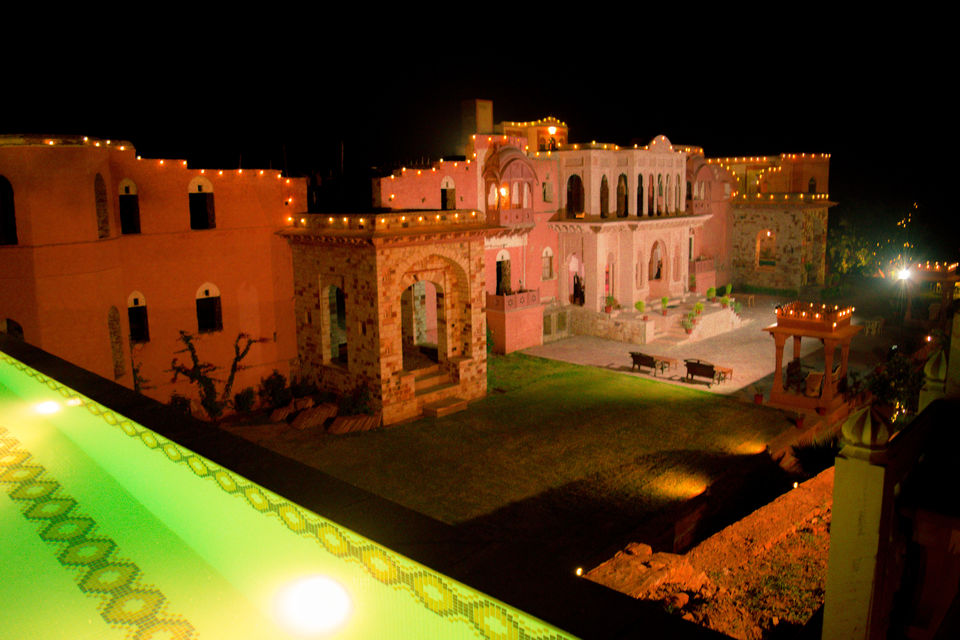 Personally, I love spending time in the water and can easily stay hours relaxing in it. So, when given a chance to do the same at the Ram Bihari Palace, I definitely made the most of it.
The pool is located at the terrace and gives and amazing view of the entire property. But the best part is how beautifully it is lit up at night, allowing you to enjoy a quiet and relaxing night sky.
Enjoy Boating in the Siligerh Lake
Another amazing thing that you can do while staying at Ram Bihari Palace is to go for boating in the opposite lake, Siliserh. In fact, there is also a palace with the same name located next to the place which can offer a great view of the entire lake.
You can enjoy a few hours beside the lake, enjoying a delicious lunch and then sail around in the lake during the sunset time for a completely satisfying day.
Check Out the Alwar Fort
If you love forts then make sure that you set aside half a day for the famous Alwar fort. This fort was built in the 1550 and still stands tall on one of the hills of the Aravalli ranges and offers a panoramic view of the entire Alwar city.
So, you can spend some time exploring this fort and learning about its history while enjoying a scenic view in front of you.
Explore Other Palaces and Attractions in Alwar
Apart from the famous Alwar fort, there are several other amazing forts and national parks here for you to explore as well. Sariska Tiger Reserve is just 1 hour from the city and is a great place to spend time in nature and observe some animals.
You also have some other palaces like the City Palace, Vijay Mandir Palace, Siliserh Palace, etc. which you can explore and enjoy.
Pamper Yourself at the Ram Bihari Palace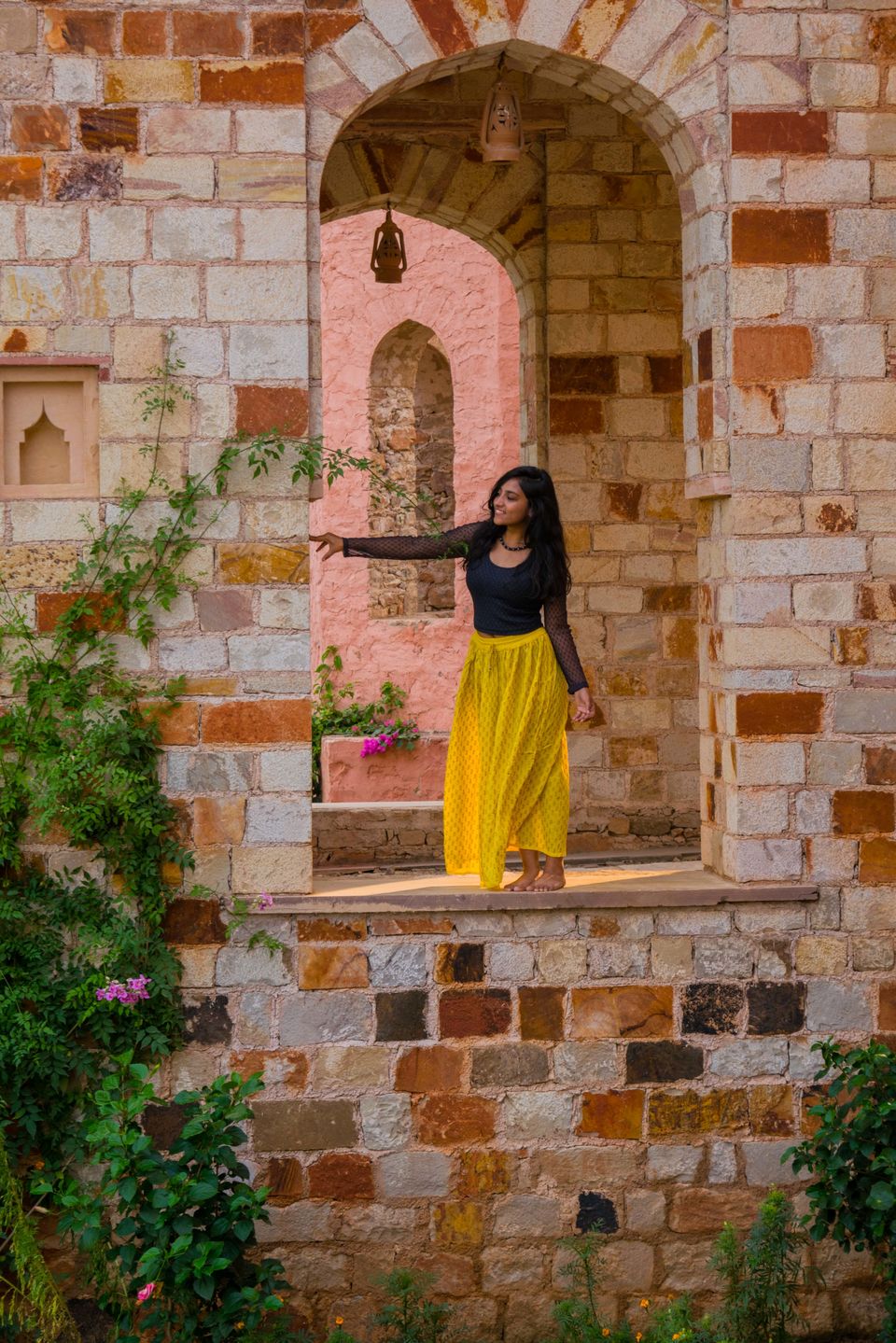 Finally, if you are looking for a relaxed and quiet trip then the best thing to do would be to pamper yourself at the Ram Bihari Palace. Sleep in the huge and comfortable bedrooms, dip your legs in the relaxing swimming pool, or just roam around the garden barefoot.
Trust me, you won't get bored while staying here and will get the much-needed break from your exhausting life.
Frequent Searches Leading To This Page:-
best tour packages in rajasthan, rajasthan family tour packages, rajasthan travel packages, rajasthan trip packages, rajasthan tour package for family, honeymoon packages in rajasthan