When it almost felt like the winter is over, a strange turn of events took place in Delhi last week and everything turned white. This unique phenomena caught attention of the whole country.
Around evening on 7th Feb, intense rain began in NCR and soon turned into a hailstorm. Minutes after, a white layer started to build up. Thirty minutes later scenes like Shimla and Mussorie were seen all around Noida and Faridabad!
But Thursday was not the end of it, according to the Indian Meteorological Department's regional head another hailstorm is headed Delhi's way.
"Another western disturbance accompanied by moist eastern winds from the Bay of Bengal is likely to hit the northwest plains of the country, including Delhi, from Wednesday night (February 13)"
The thunderstorm and hailstorm at isolated places (outskirts of Delhi) will intensify by Thursday, Valentine's Day. So if you have plans with your loved one for the big day, make sure to take this in consideration.
Why it happened?
The IMD's regional head said that "It is not unusual to witness a hailstorm at this time of the year, however a number of factors contributed to making it severe. There was a confluence of of winds coming from Bay of Bengal and Arabian Sea which met over northern India. At the same time , jet streams, which are strong winds, were passing over the northern plains and helped in deep cloud formation at lower levels." This lead to the formation of thundercloud at a very low altitude, causing a hailstorm of this magnitude.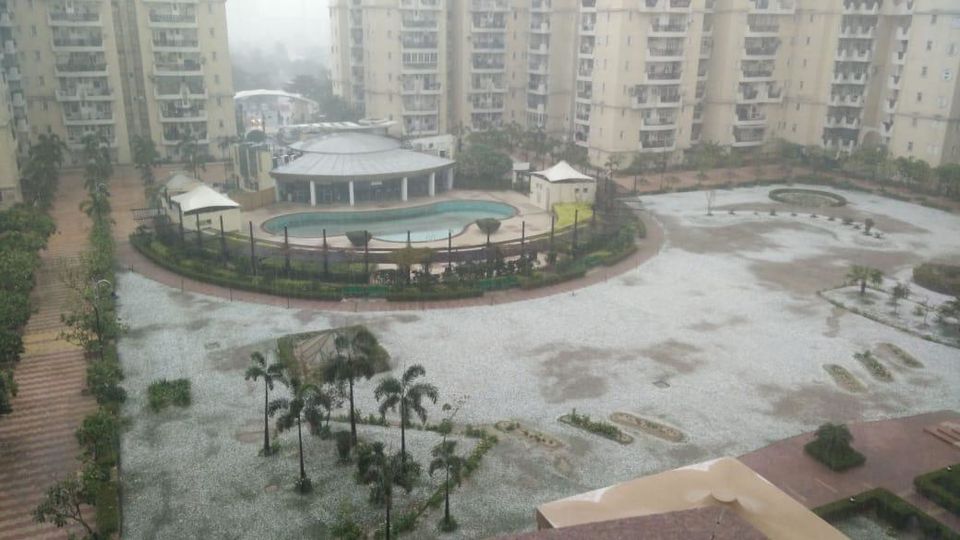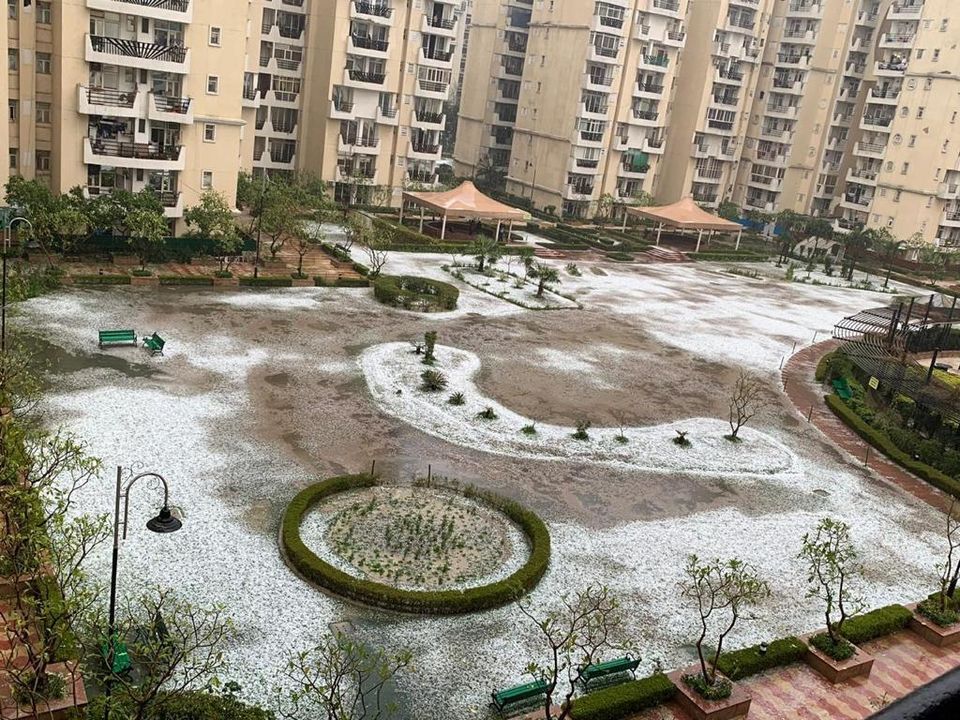 But it't not just the hailstorm in Delhi, the whole world is experiencing severe winter this year. In India itself, places like Hamirpur, which are located at around 3000 feet, received snowfall, which is not usual. The major reason for this is the polar vortex split, polar vortex spins around the poles, keeping the cold and chilly wind concentrated on the poles (North and South poles). But global warming has increased global temperatue and the warm winds broke the vortex. The chilly winds that were trapped inside the vortex spilled out causing one of the coldest winter we've seen in many years.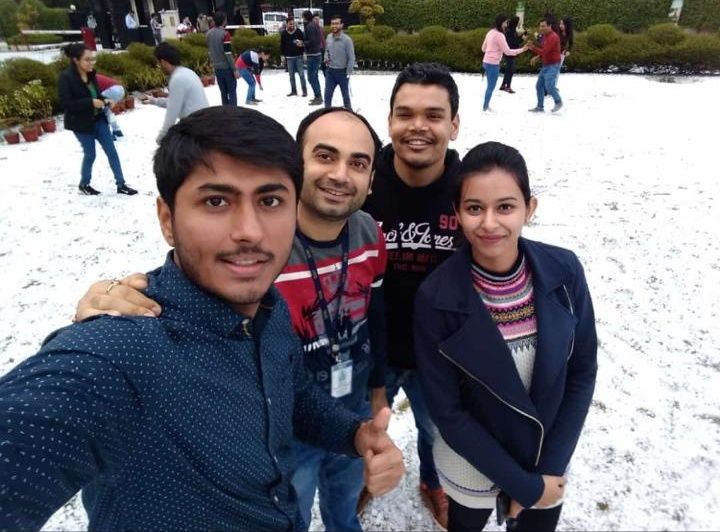 It is an alarm for everyone who believes global warming is not real! We must do some damage control or we will be soon heading towards another ice age.
Did you get to witness this phenomenon? Let us know in the comments below and share your pictures of the experience at Tripoto.

Frequent searches leading to this page:-
snowfall in delhi, snow in delhi, delhi snowfall, snow in delhi today, snowfall in delhi today