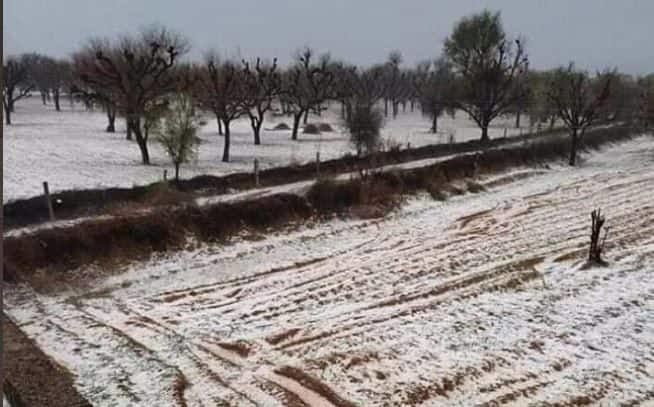 Most hill-stations were blanketed with layers of snow yesterday, the impact of which was felt all throughout the northern plains. Delhi received terrible thunderstorms and a relentless downpour all of last evening. At the same time, Nagaur, a town in Rajasthan received bucketsful of hail that transformed the entire region into a winter wonderland!
The deserts of Rajasthan turn white
Situated between Jodhpur and Bikaner, Nagaur received such heavy rain and hailstorm yesterday that the entire landscape turned white! The hailstorm was so unforgiving that the town transformed into a snowy heaven and is now being compared to Kashmir! Netizens living in the area took to social media to share this rare sight, and we're totally taken aback with what we see.
Although this rare event is being celebrated by several across the country, let's not forget that this is yet another reminder of the degree to which human existence has hampered natural weather patterns. Let's not forget that the worst affected by the unexpected hailstorm are farmers whose crops are going to bear a severe brunt of this event. As beautiful as the snow may look, we can't help but wonder if this is a warning of the world's impending doom.
If you're planning to travel to the mountains, please note that the regional meteorological centre has issued a red alert in high altitude regions of Uttarakhand for December 12 and 13. Effects of snow fall in the upper regions will continue to disrupt life in the plains as well. If you're flying in or out of Delhi, remember that there may be flight delays.
The winter is finally upon us, so please stay warm and stay safe! Don't risk visiting higher regions of the mountains to catch the snowfall.
Love travelling? Write about your adventures around the world by creating a blog on Tripoto here!