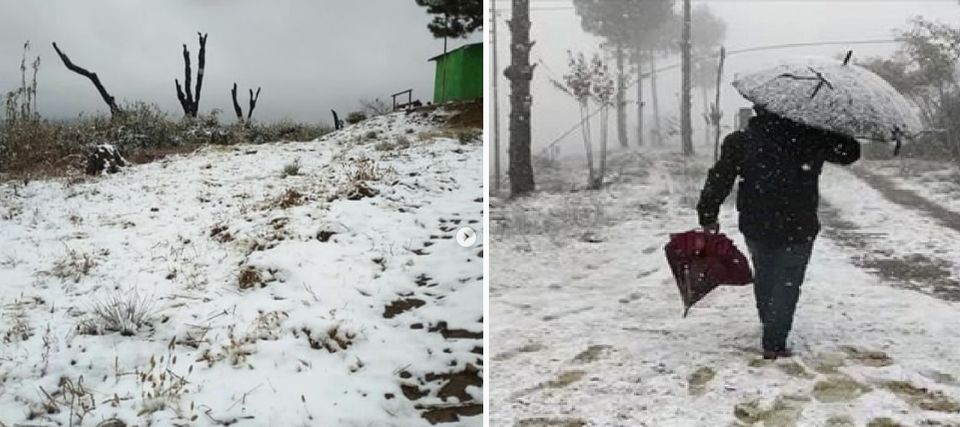 North India continues to shiver through the ongoing cold wave. The list of places to witness sudden and extreme outcomes of the chilling winter continues to grow, with Nagaland being the most recent one. The northeastern state received unexpected snowfall after 37 years and the MET department warns that things are about to get a lot worse.
Not a gift in disguise!
Though videos and images of Nagaland being covered in snow are going viral on social media, this isn't exactly a pleasant gift. If anything, this should be taken as a sign of how big an issue climate change is becoming. The local life and transport facilities are quite likely to suffer due to lack of preparations for this unforeseeable downpour.
It's only getting worse!
The season has already proved to be unforgiving and has seen many Indian places face the wrath of the chill. A few days ago, Rajasthan shockingly turned white with a rampant hailstorm. The weather department recently declared that Delhi is currently facing its coldest winter since 1901.
It is worth noting that the regional meteorological centre has issued a red alert in high altitude regions of the country for the coming days. Effects of snowfall in the upper regions will continue to disrupt life in the plains as well.
Stay safe!
As inviting as it may seem, it is definitely a better option to stay safe and avoid visiting any such places in search of snow. By the looks of it, your town might very well be the next in line to receive some of it! Stay warm, stay safe.
What do you think of this news? Share in the comments below or here on Tripoto!
Need travel inspiration for the new year? Click here to go around the world in 2020!