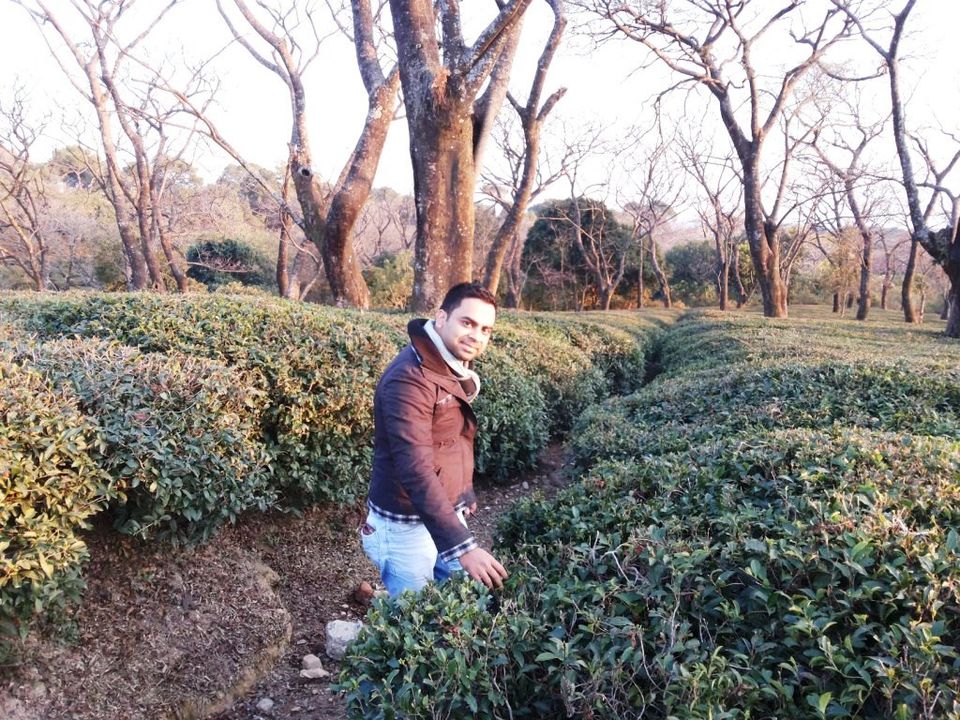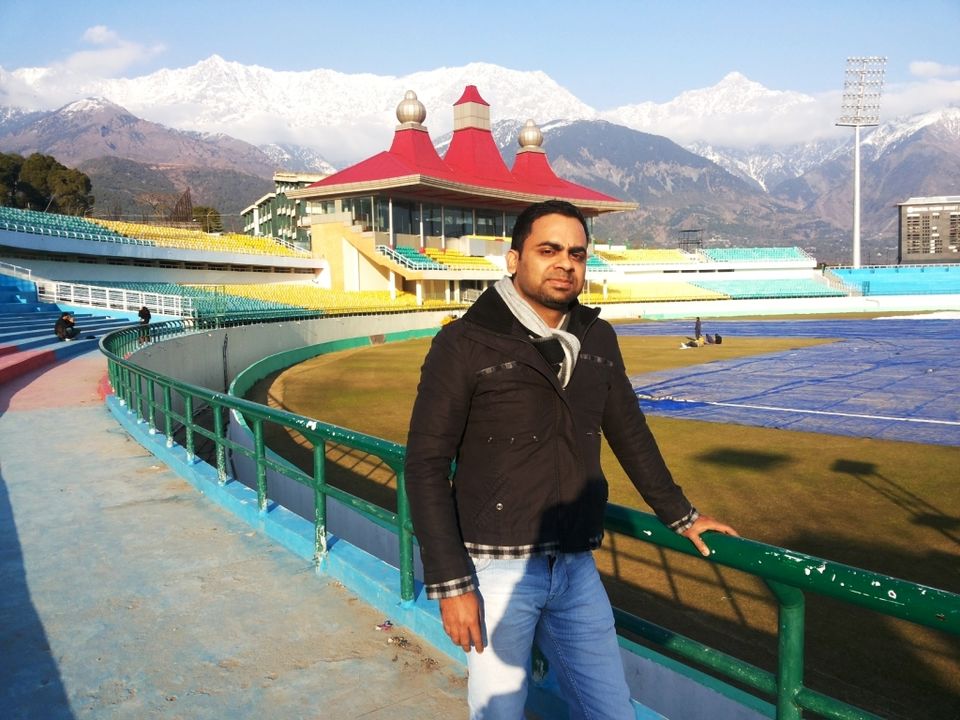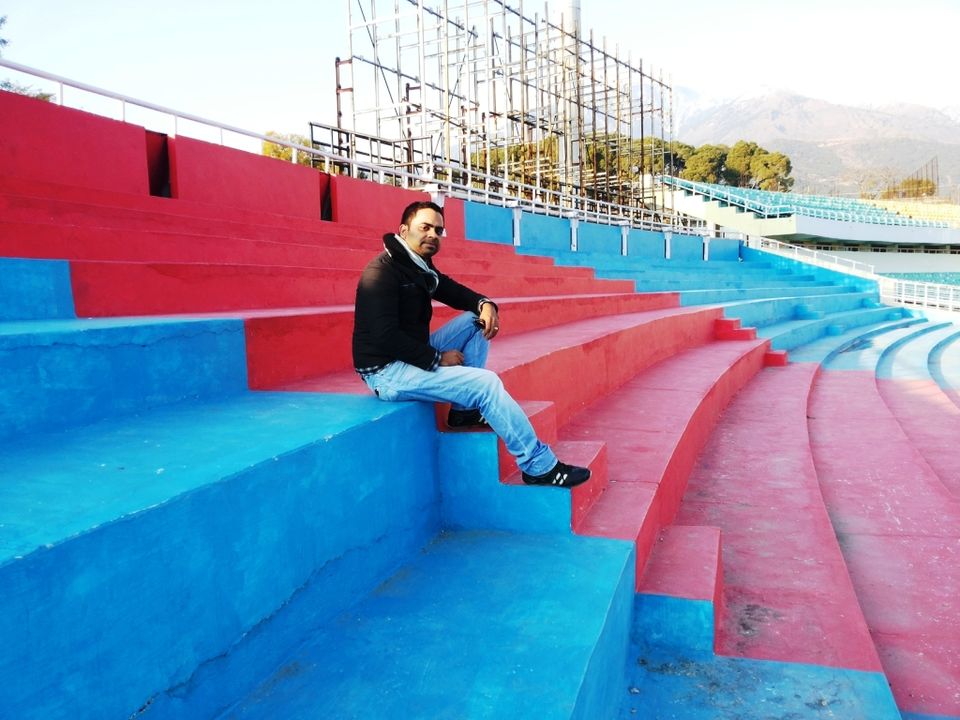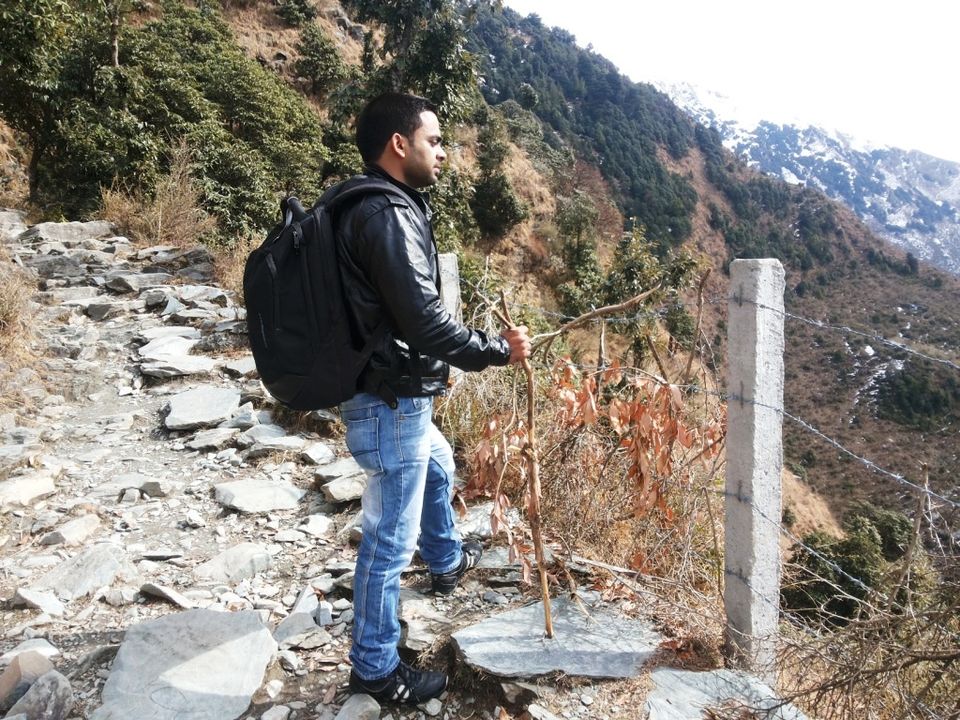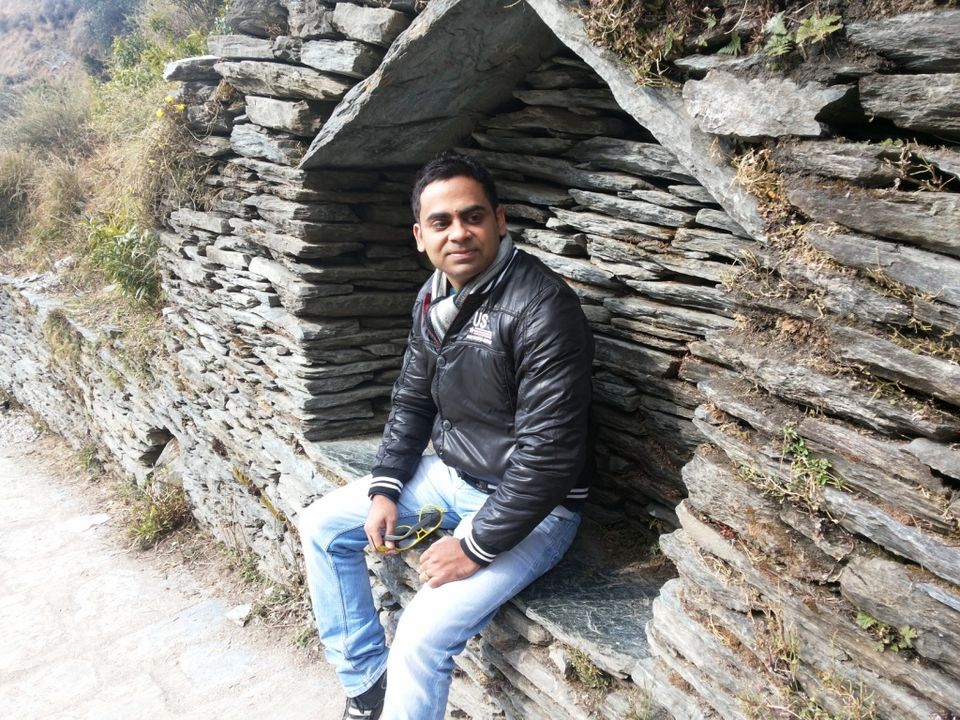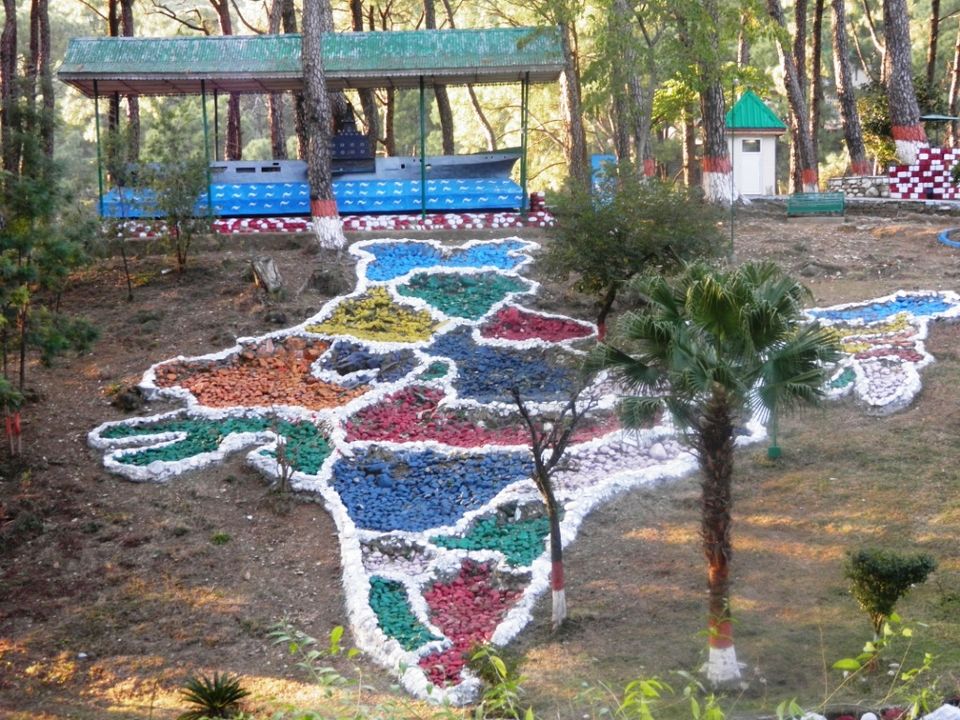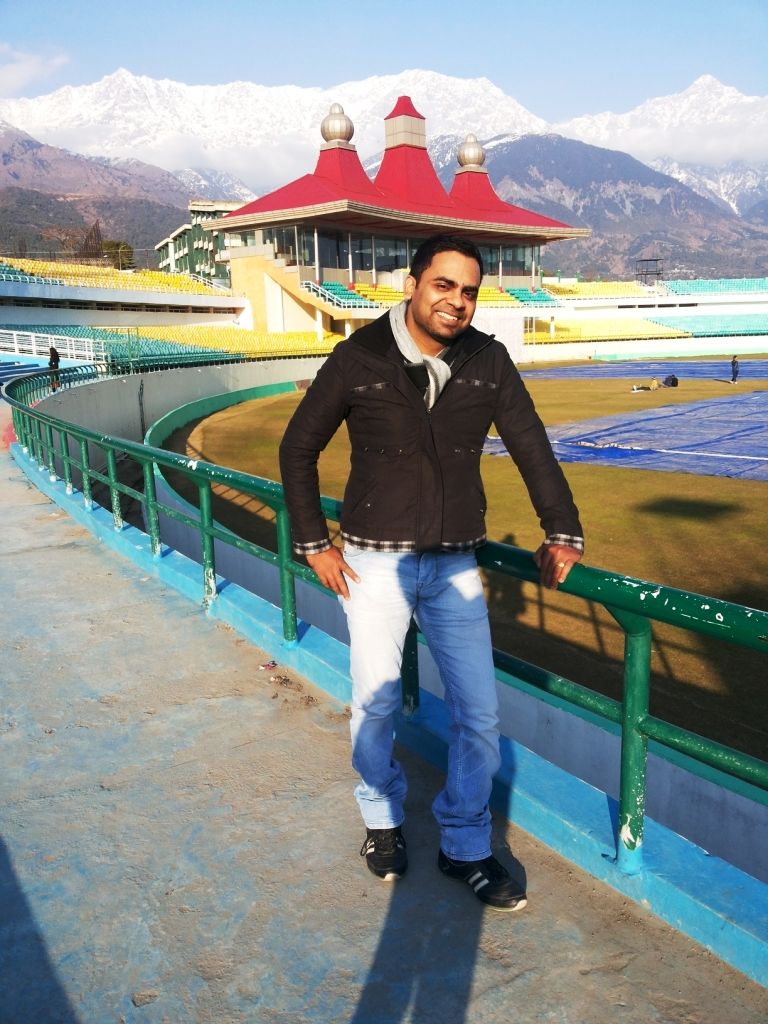 Dharamshala is a beautiful place which is quite underrated as far as tourism is concerned. In January' 2015 , I visited both Dharamshala and nearby Mcleodganj. Though, I have been to these 2 places one year back also but this visit was the first one with my wife. It was actually a surprise trip for my wife.
I already knew that Dharamshala has some really beautiful places to visit. However, I wanted to visit only a few places out of them and my main focus was on Triund Trek which is some distance above Mcleodganj.
We reached at Indira Gandhi International Airport, New Delhi just at the right to to catch our flight to Gaggal Airport, Dharamshala. As soon as we landed in Dharamshala, We were totally mesmerized by the beauty of the Gaggal Airport.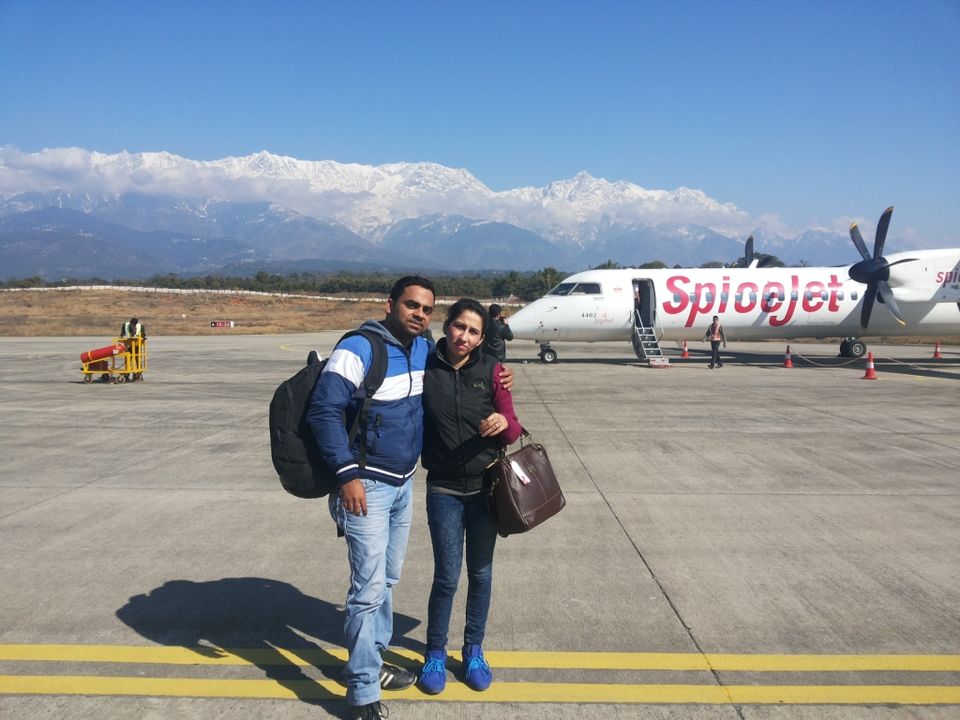 If you plan to visit Dharamshala, you should think of planning to Visit by Air. Dharamshala has a small airstrip, but the place is so beautiful that you would not like to come out of it. And the fare is usually on the lower side for the people travelling from New Delhi.
Day 1
It was afternoon till the time we reached our Hotel in Mcleodganj, which was at a distance of about 18 km from the Gaggal Airport. So, not wasting any time we planned to move ahead for a half day tour which included the nearby Tea Gardens, War Memorial Park, HPCA Cricket Stadium & Bhagsunag Falls.
Tea Gardens
Our first spot was Tea Gardens near Dharamshala which were so beautiful that spent about 1 hour there. Walking in between the lanes of the gardens and clicking whole lot of photographs. I was told that Dharamshala has a whole lot of Tea Garden belt, all of which is owned by some industrialist belonging from New Delhi.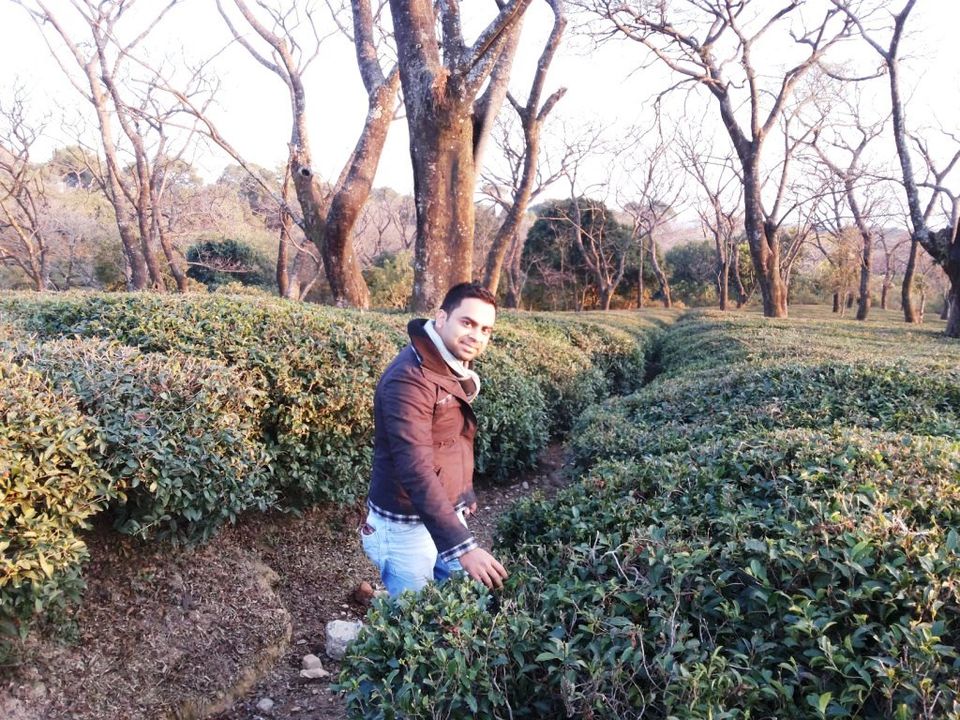 War Memorial Park
After spending some quality time in the beautiful tea gardens of Dharamshala, we moved towards War Memorial Park which is located in the Cantonement Area of Dharamshala. This park is an awesome place to relax and have fun.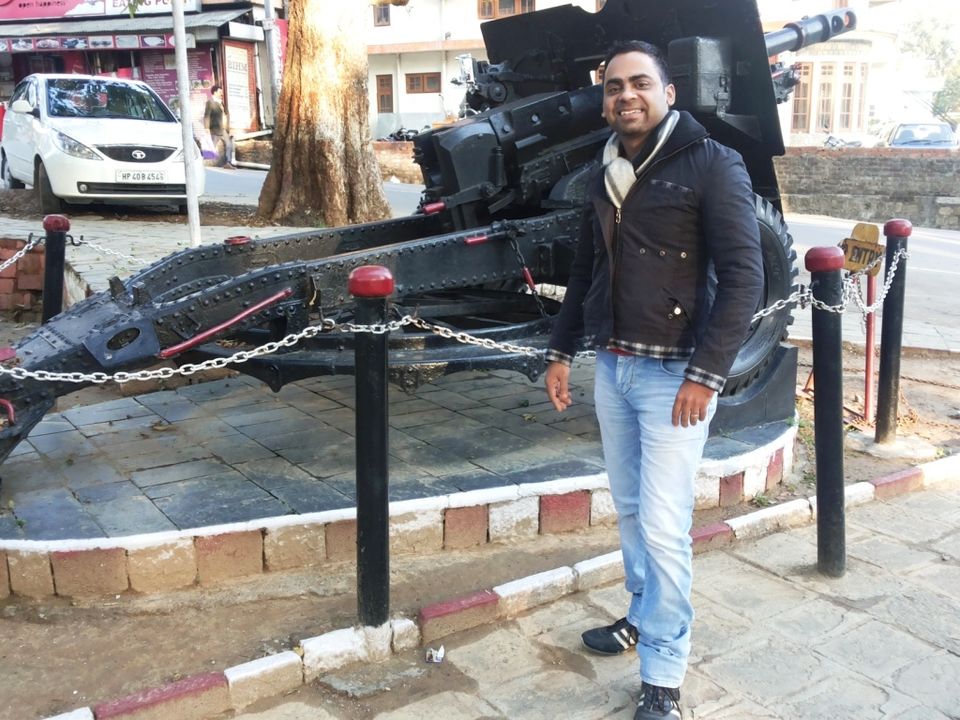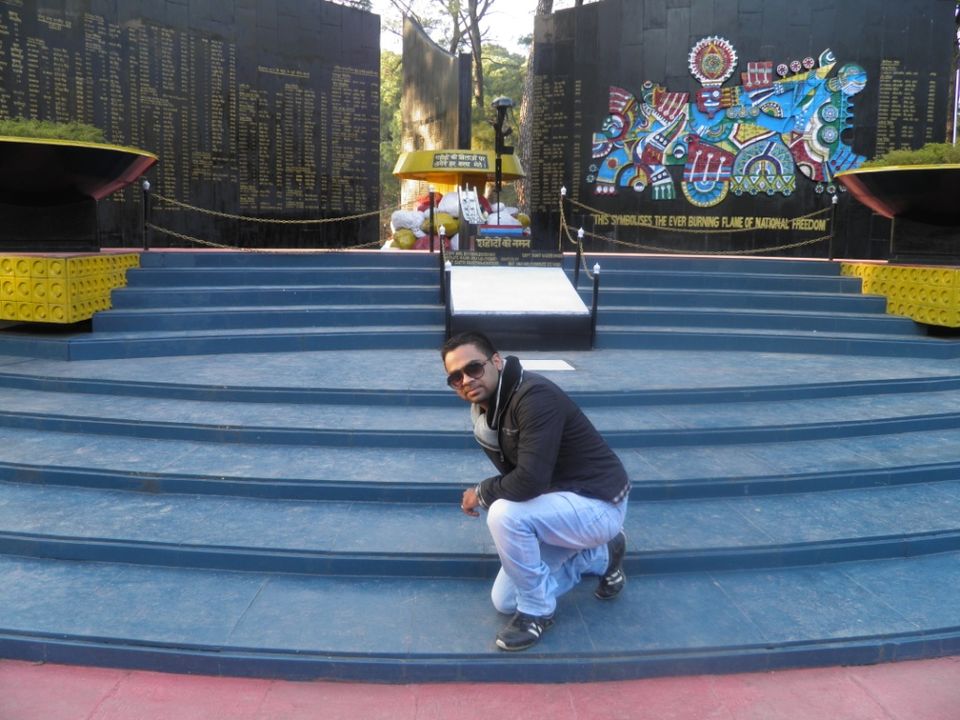 HPCA International Cricket Stadium
After spending about half an hour at the War Memorial Park, we moved to HPCA Stadium. This is undoubtedly the best tourist attraction of Dharamshala. I just love this stadium. The colours, the background, the serene environment everything is so perfect here.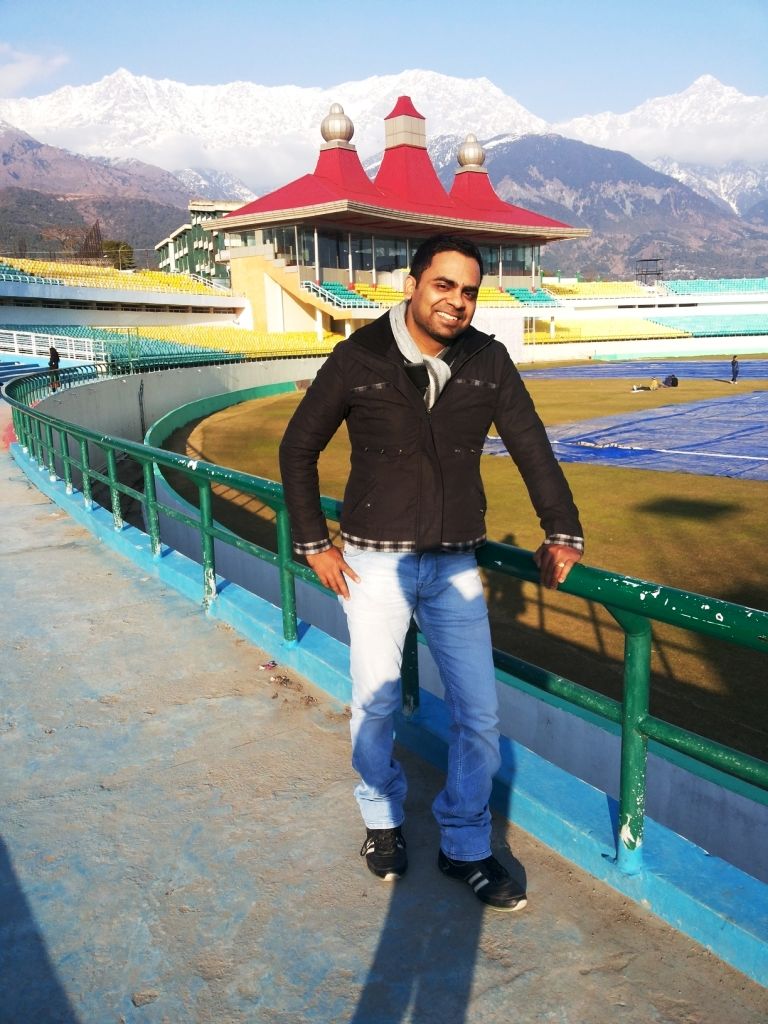 Not only this stadium is a big tourist spot in Dharamshala, it also has hosted a few International Cricket Matches and a lot of IPL matches every year.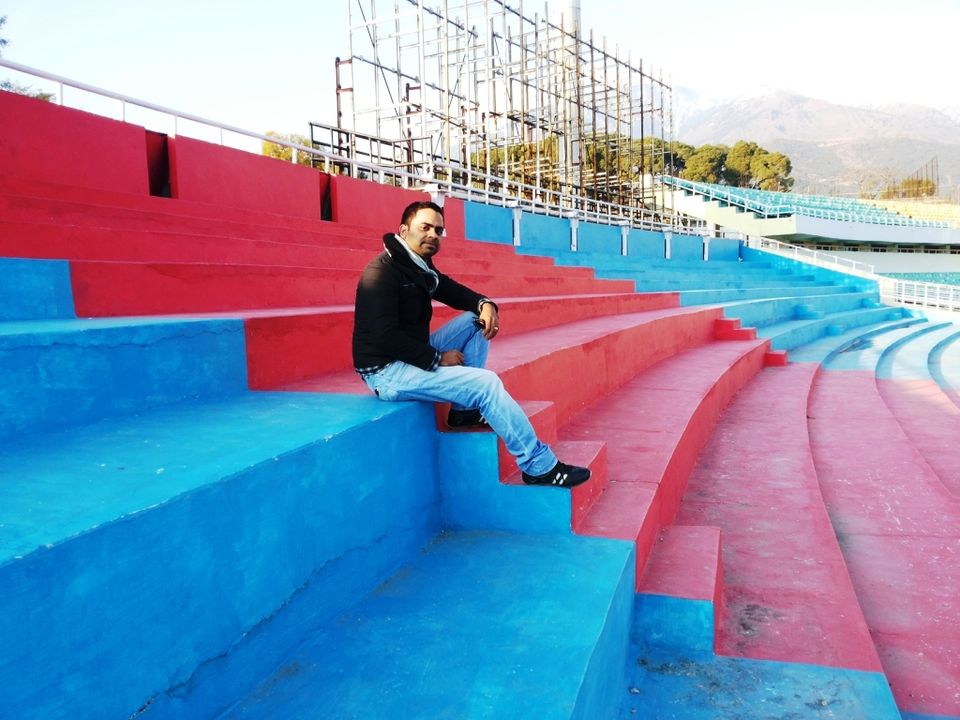 I would say whenever you plan to visit Dharamshala, you can cancel your visit to any other spot there but do not miss out on this one !
Bhagsunag Falls
Finally after returning back to Mcleodganj in the evening, we visited Bhagsunag falls which is just 15 mins drive from the main market area of Mcleodganj. This is a small waterfall & you need to use a lot of stairs to finally reach the falls.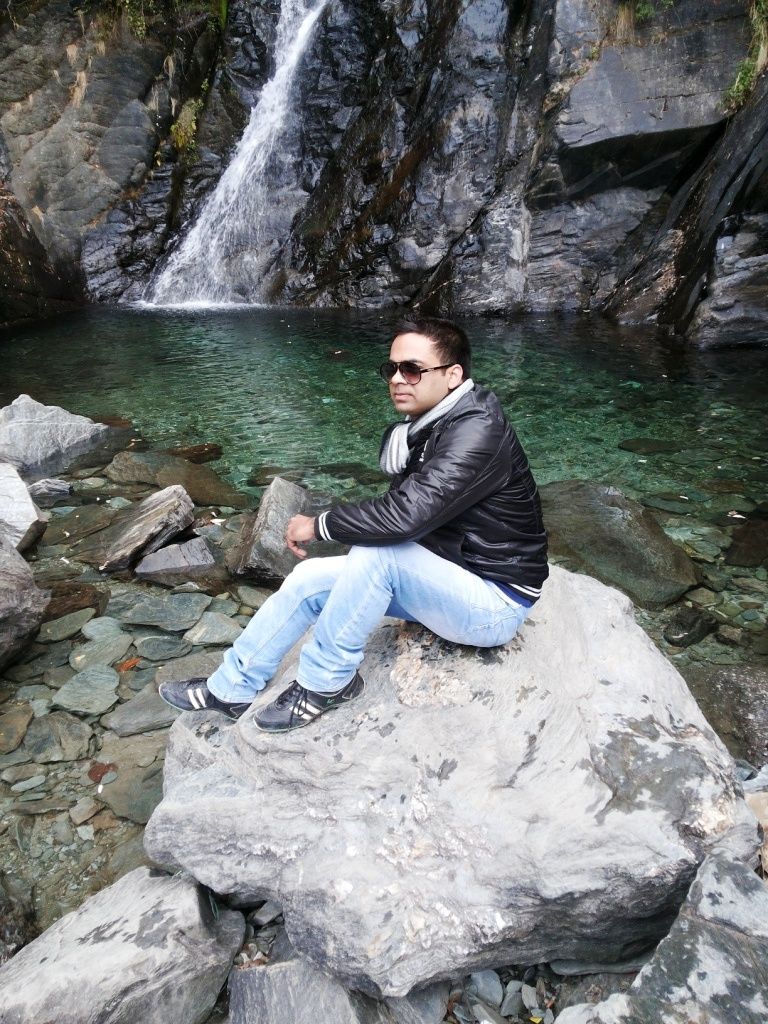 After spending about an hours' time at Bhagsunag Falls, we finished our Day 1 itinerary.
Day 2 : Half Triund Trek
We had spent the 2nd day only for the Triund trek which is some 10-15 km ahead of Mcleodganj. We booked a taxi to reach the trek and I still remember that I have not seen such a steep road ever in my life. You need to be an absolutely perfect driver to drive on those roads.
Our driver seemed to be an expert and he made us reach our starting point within an hours' time. We started our trek towards triund and for about 15 minutes our trek was just fine.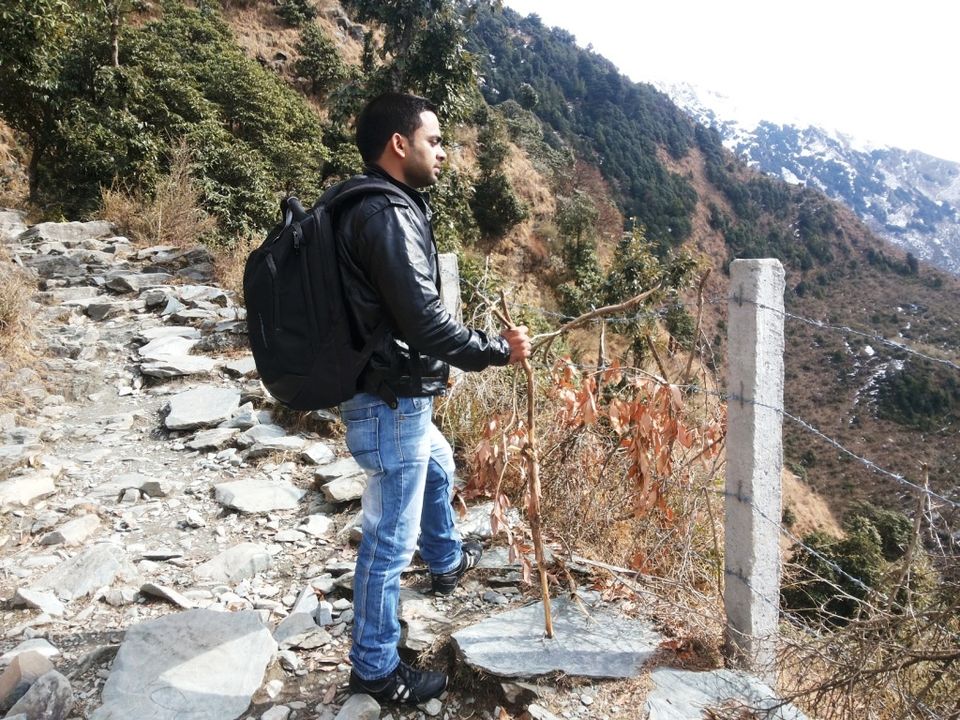 After that we started seeing a lot of snow in the way which was absolutely dry. It was really hard to make grip on this old snow as we didn't had proper grip on our shoes. However we still managed to get to half way towards Triund. There was a small food stall at that place, where we had a cup of tea and Maggi to feed ourself.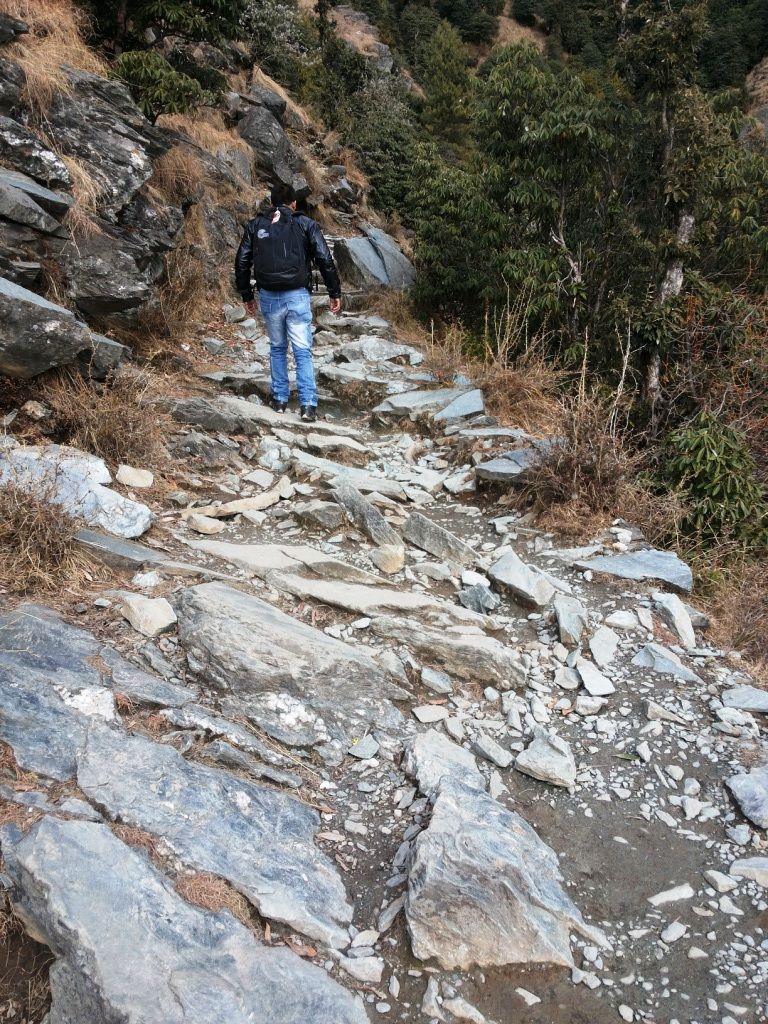 After Completing our evening snacks , we started moving back to Mcleodganj and we felt that it was comparatively easier to get down. You will keep finding a few people on the way to the trek so you wont feel that you are only the traveller over there.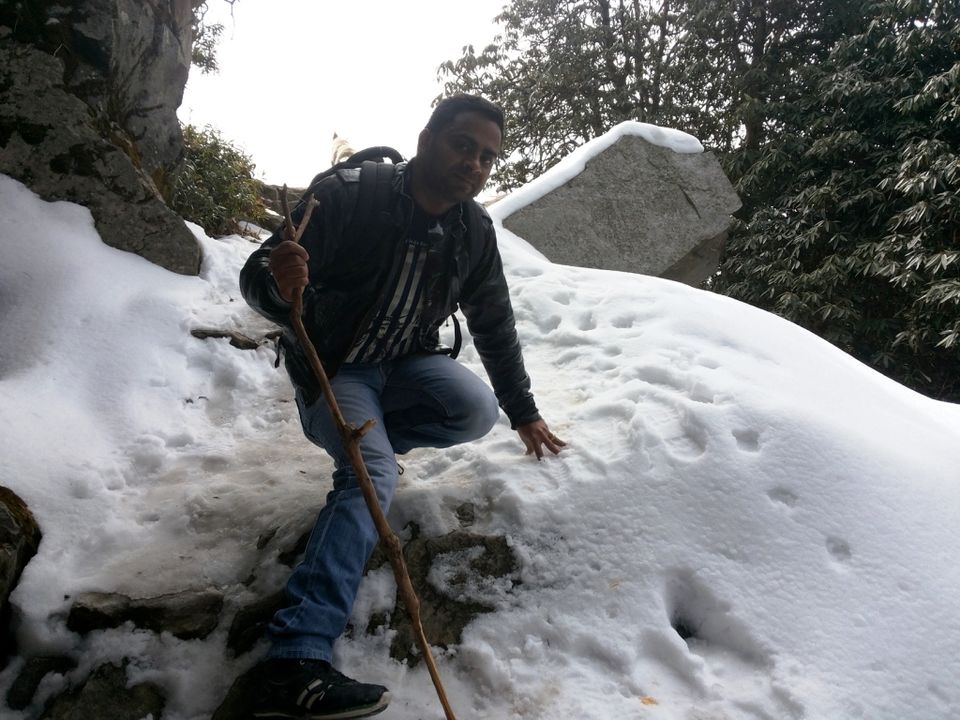 This is how we spent our Day 2 to finally reach back to the hotel and pack our bags to move back the next morning. If you have some more time then you can explore a lot more places in and near Dharamshala.
Norblingka Institute
Dal Lake
Kangra Fort
Kangra Art Museum
Dalai Lama Complex
St.John Church
Naam Art Gallery
If you love the mountains and you love Himachal Pradesh, You may also like to Read :