The majestic Delhi has so much visual and gastronomical treats for every individual that every visit is a page long blog.
The trip to Purana Quila was a gift from not-an avid traveler companion who got fed up of my continuous cribbing for no travel week. So Ola rental was booked ( for 6 hours cost came to Rs 1168) which was comfortable and handy option considering the sudden breezy and romantic weather change.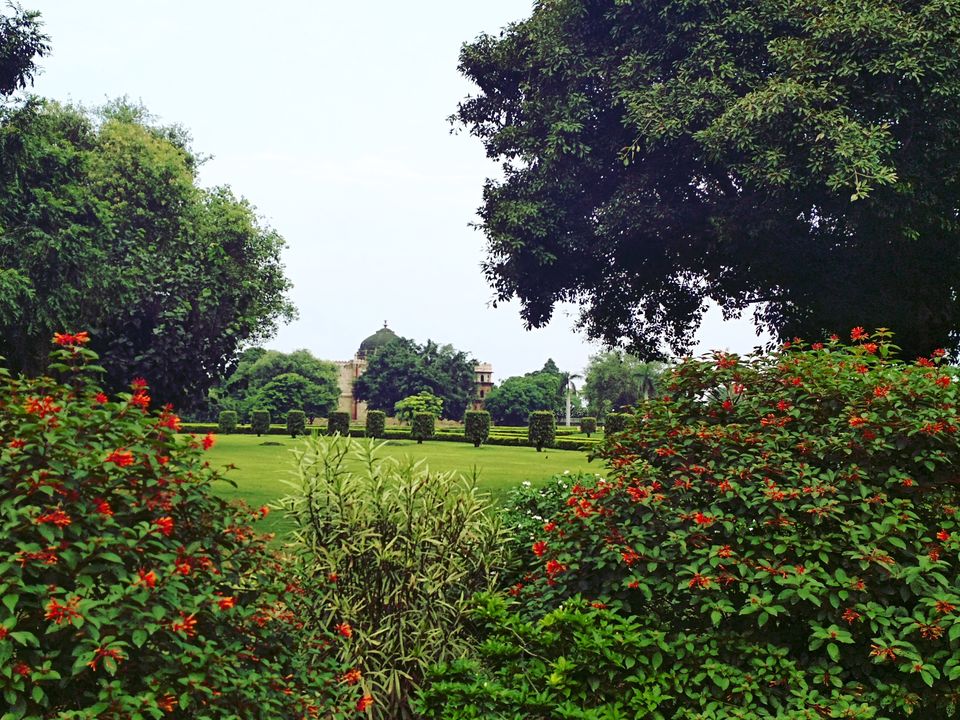 Though the entrance part and some portions inside are undergoing construction as a part of face lift Purana Quila was a pleasant surprise for sore eyes. The moat surrounding the fort offered water rides earlier is undergoing renovation. The gardens are pretty well maintained which appeals visually as you enter.
Purana Quila is believed to be the craft child of Humayun and Sher Shah Suri. It is also claimed that Purana Quila is the Pandavas kingdom of Indraprastha (Mahabharata- rich culture).
The first thing you notice is the Masjid which will be less than a kilometer walk amidst the lush greenery around. The beautiful carvings of the Masjid, which has formed background for many famous Hindi films (Internet claim- Fanna, Love aaj kal etc) gets little attention from the spectators in comparison to its contemporaries. Grand entrance hidden as you enter has beautiful carving on the wall.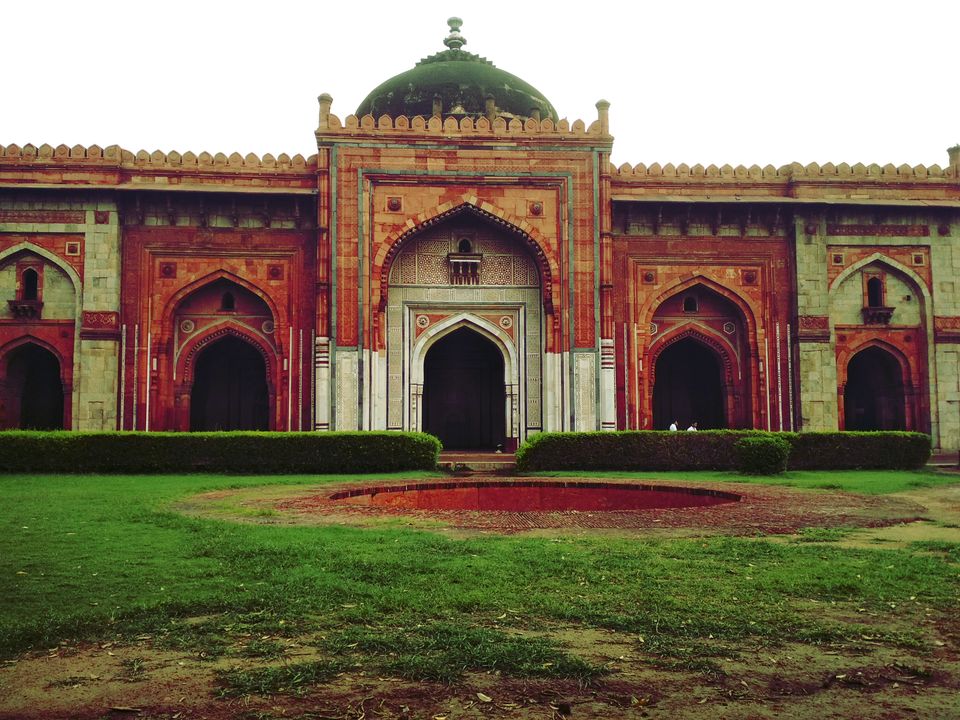 Just opposite to the Masjid one can see octagonal structure believed to be made by Sher Shah and therefore gets name of Sher Mandal. The building has octagonal chhatri which add to the beauty. Perfect background for selfie.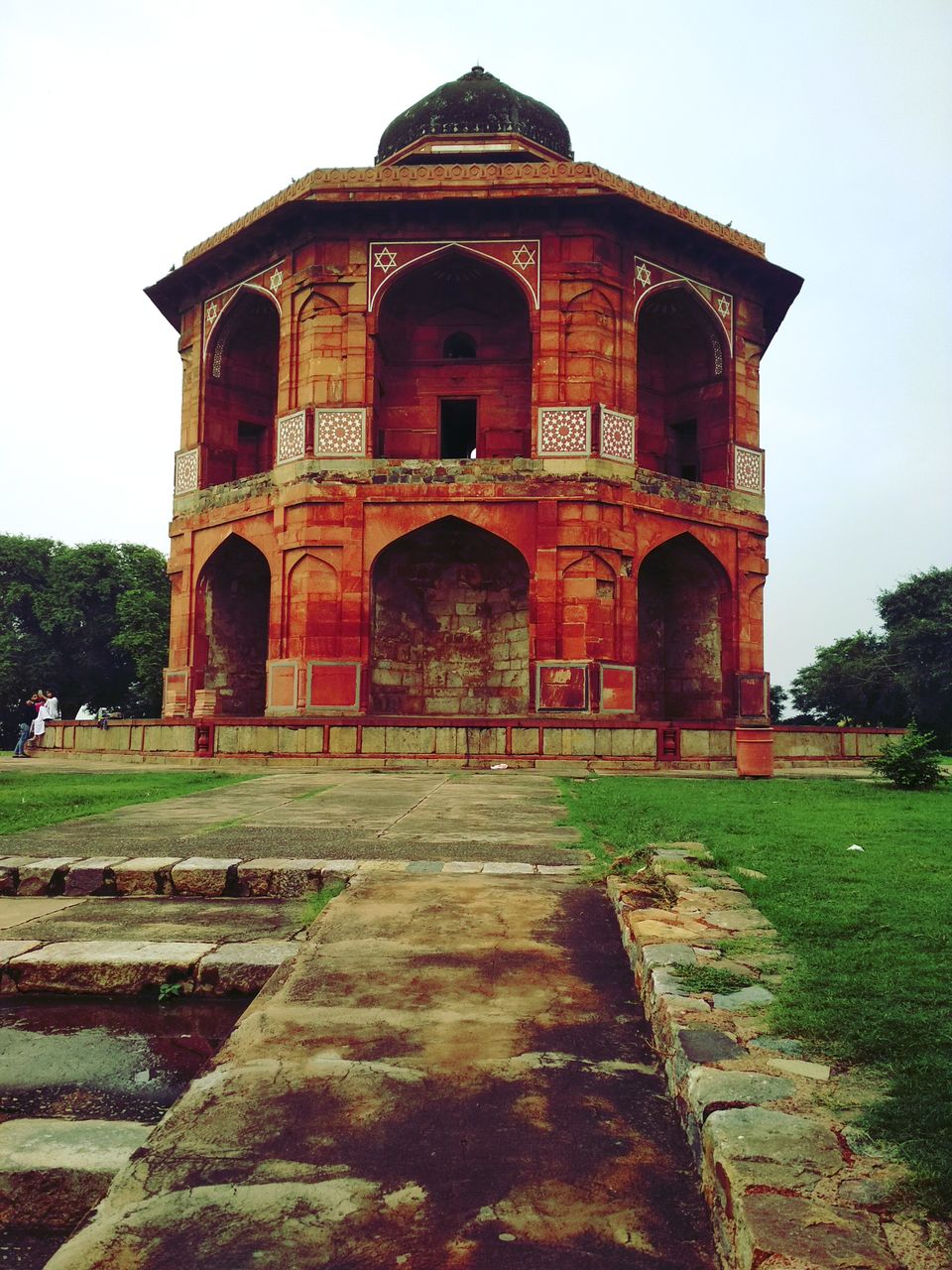 Walking a little further one can see the Humayun gate which has steep steps for sitting and idle gossiping.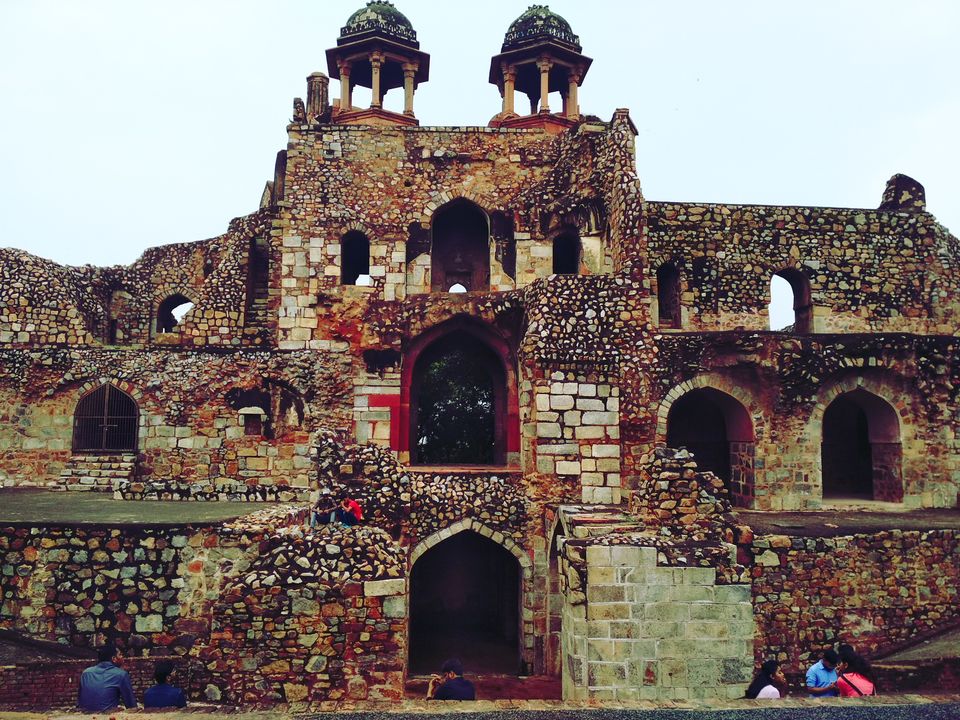 In short a pleasant place which will not disappoint you.
PS:Great picnic spot.