Just back from a solo tour, all tanned! & the tan keeps reminding me of the magnificence of the tour and the knowledge that I gathered and those people whom I interacted with
On the very first day I started my journey with a cup of tea on the roof of my hotel enjoying the glittering Taj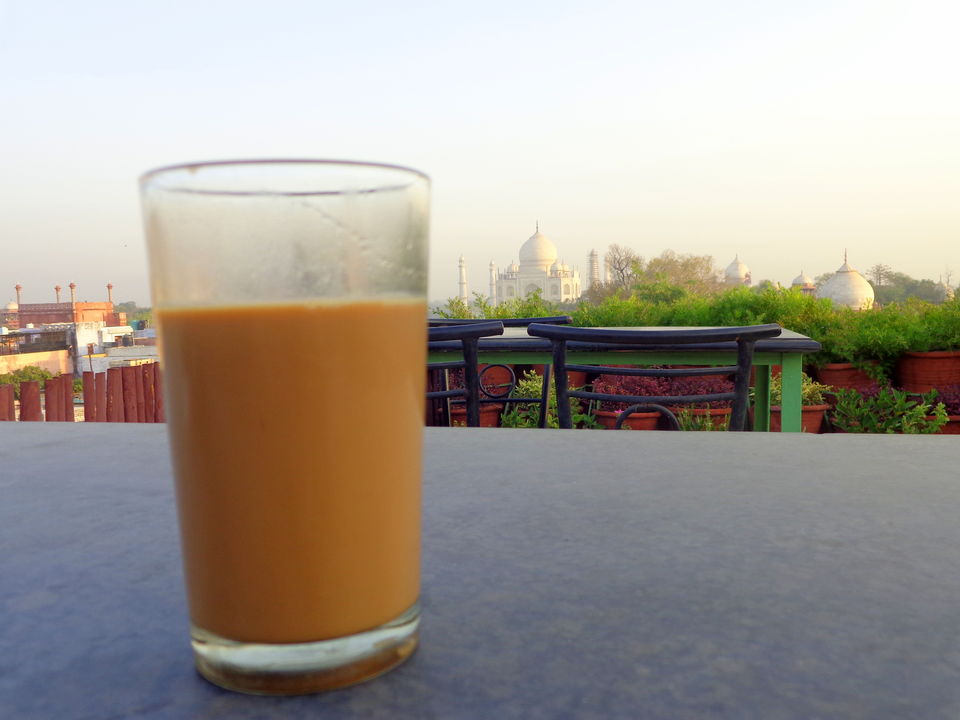 on the second day on my way to delhi i planned a short trip to sikandra , beautiful place with majestic architecture with grand entrance and beautifully decorated with magical design skills of mughal era inside the Akbar's tomb.you will get a chance to see peacock and deer in side the premises .i am not sharing too much pictures because i dont want to spoil your tour before witnessing by yourself.
.....and then journey begins,I entered taj mahal through west gate and immediately scenic beauty of taj was witnessed . after completing the much needed photo shoot I proceeded towards agra fort which was few meters from taj mahal(walking distance) .on your way to agra fort you will spot peacock and beautifully decorated road and pavements .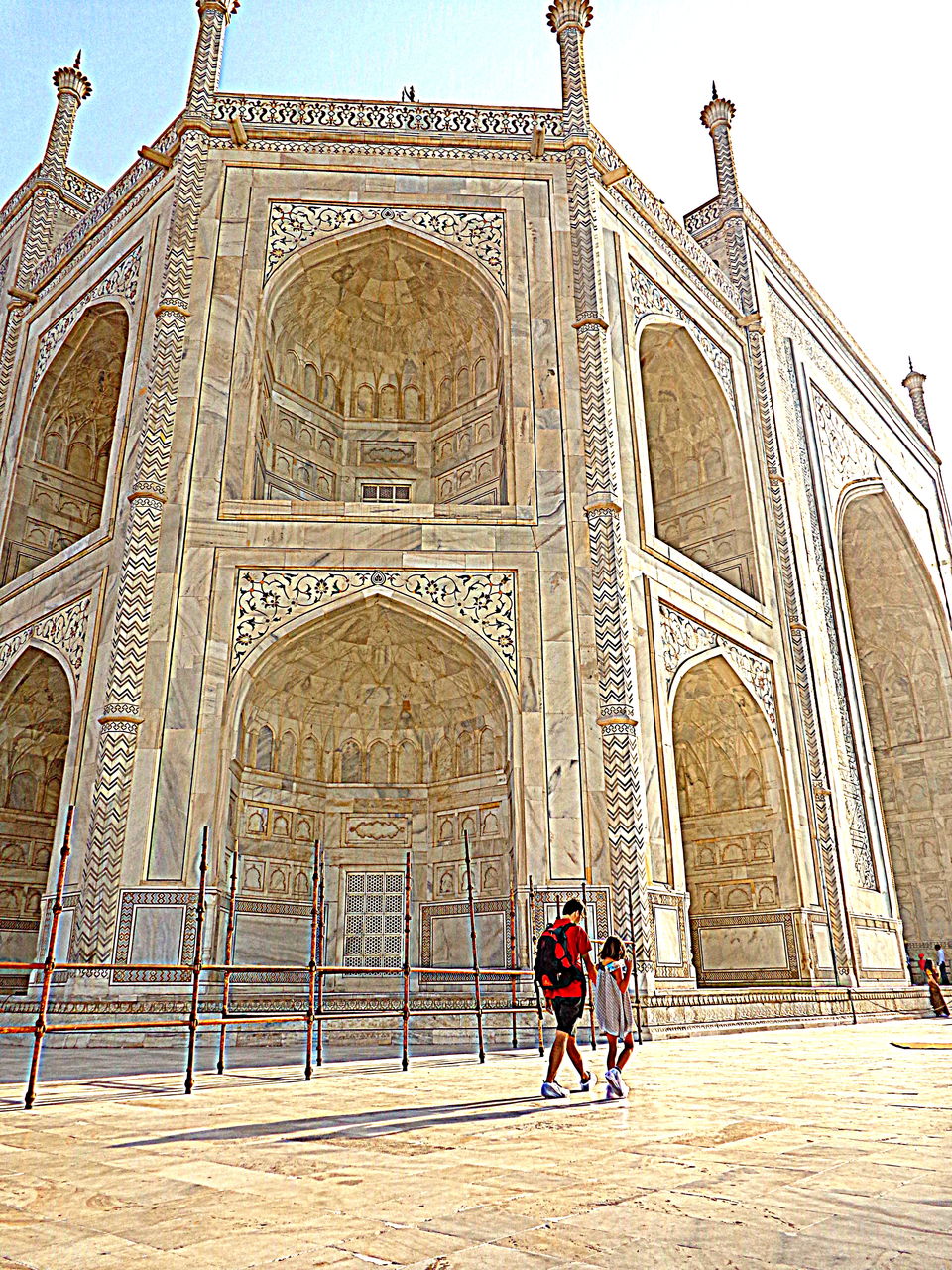 day 3 started with a long wish list .started with humayuns tomb took metro for #jangpur and then auto for humayun's tomb ,after that I took bus no #429 towards kalkaji metro station for lotus temple and then took metro for tughlakabad for tughlakabad fort and then took bus for qutub minar (buses written meheruli on it only) and then again took metro from qutub minar metro station towards central to enjoy sunset near india gate after a long day of travel .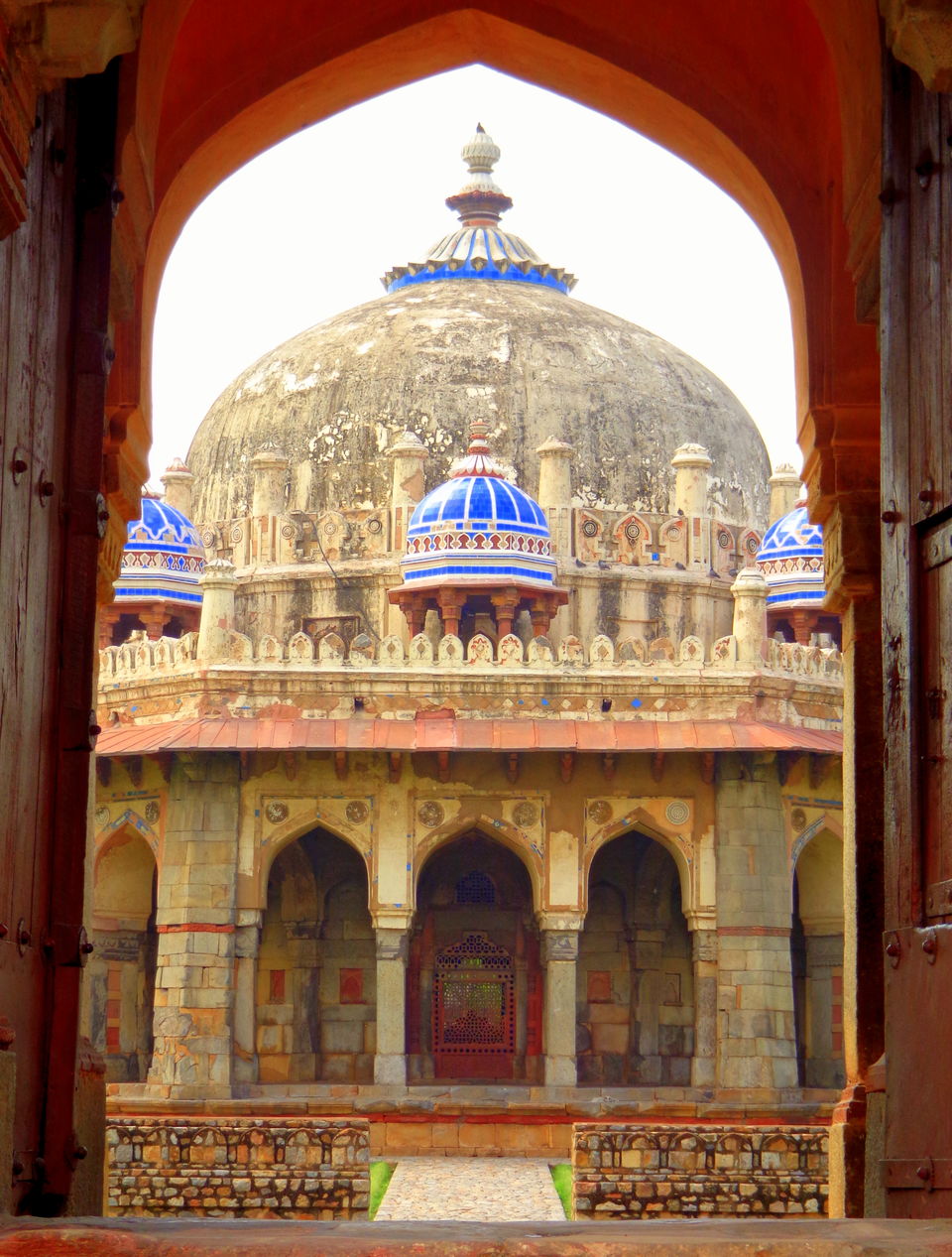 day 4 starts with visiting lal quila and then jama masjid and old delhi shops and then bangla sahib gurudwara and agra sen ki baoli and took afternoon train to come back to calcutta .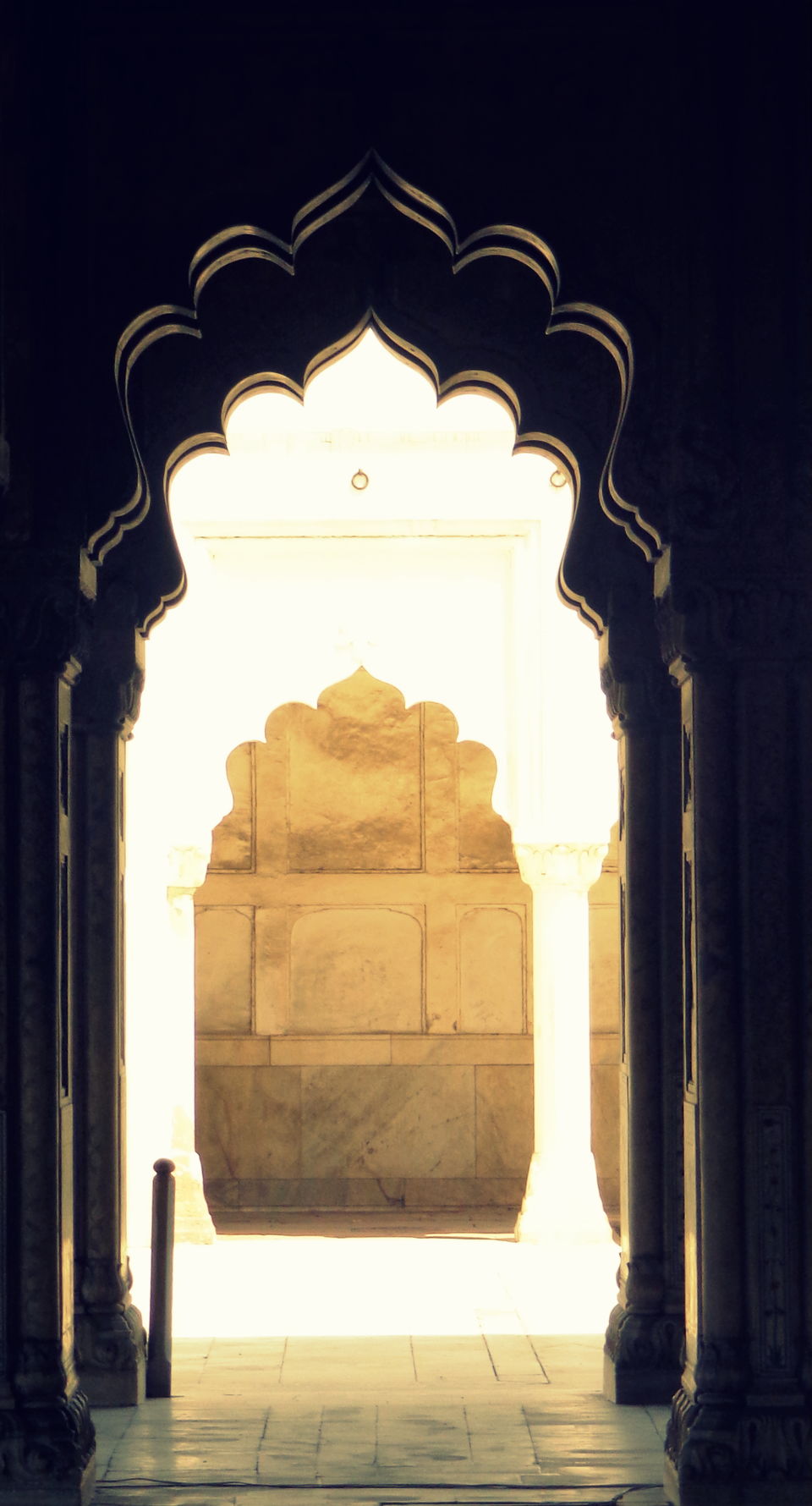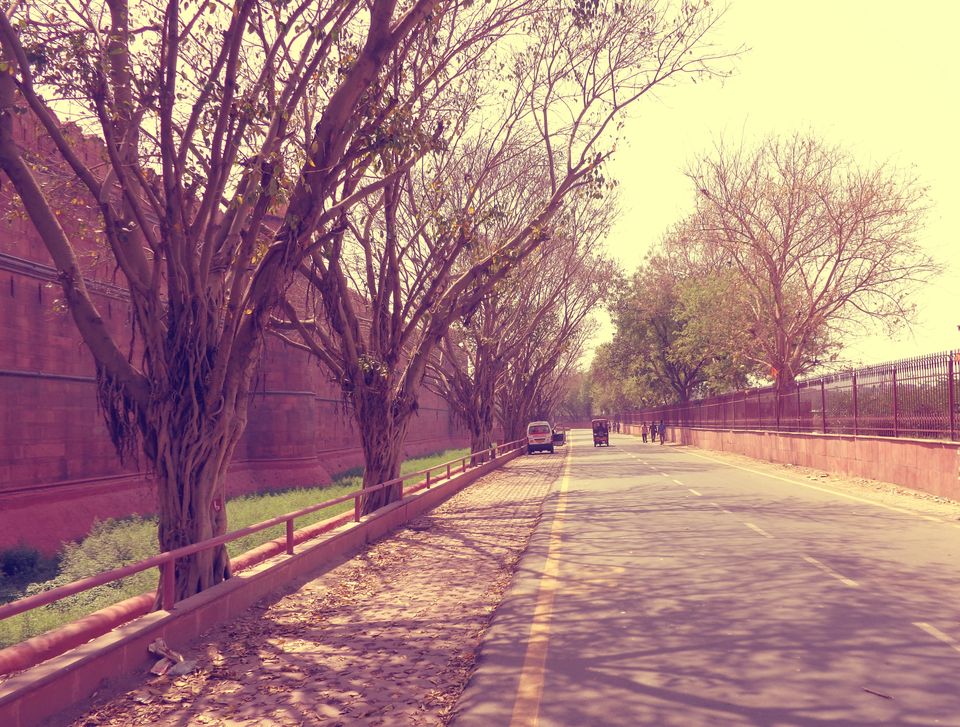 Make sure you are not carrying any food articles or luggage because you have to leave that behind before entering into taj or even in agra fort and they are charging twenty rupees for cloak room.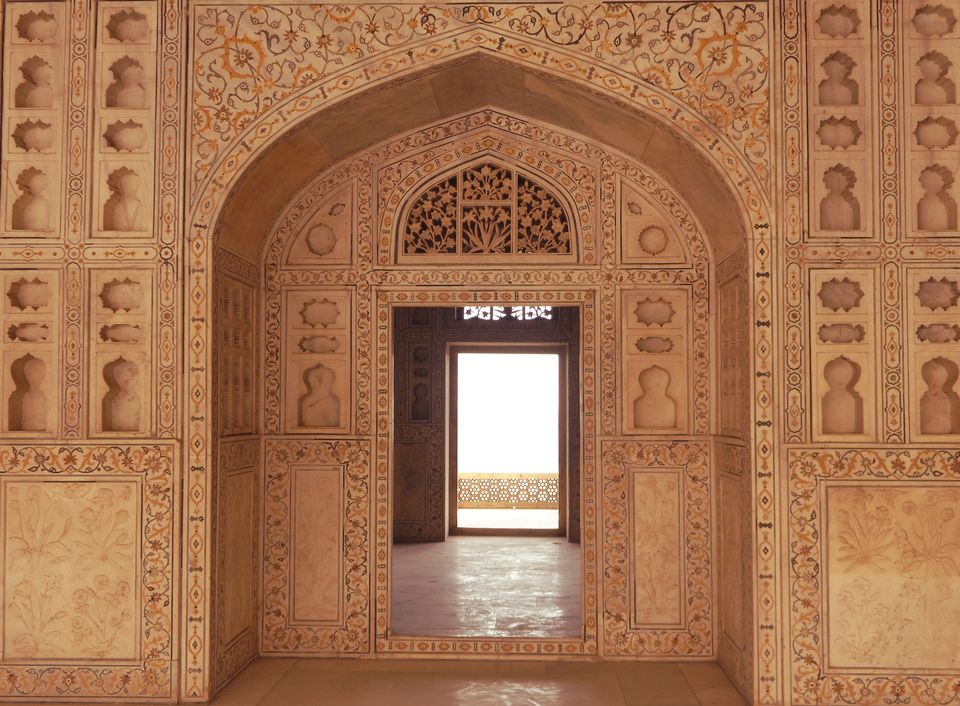 after leaving agra fort I was very hungry and couldnt even imagine about proceeding to fatehpur which is 37 km away from agra fort.so I had a very fast lunch with very famous puri which I found very tasty even at cheapest price few locals guided me to go to near bijli ghar for puri and daal (power house) .Thanks to their really quick and helpful guide.Then I took auto towards idgah bus stand to catch bus for fatehpur.Note dont hire auto alone go with sawaris(passengers) on sharing basis which is safe and cheaper .They will take only 10 rupees for idgah. Bus for fatehpur is available all the time .It takes almost one hour to reach fatehpur city.Take 3 hours to roam the place properly and then enjoy puri and sandesh from local shop near buland darwaja.my first day of trip ends here.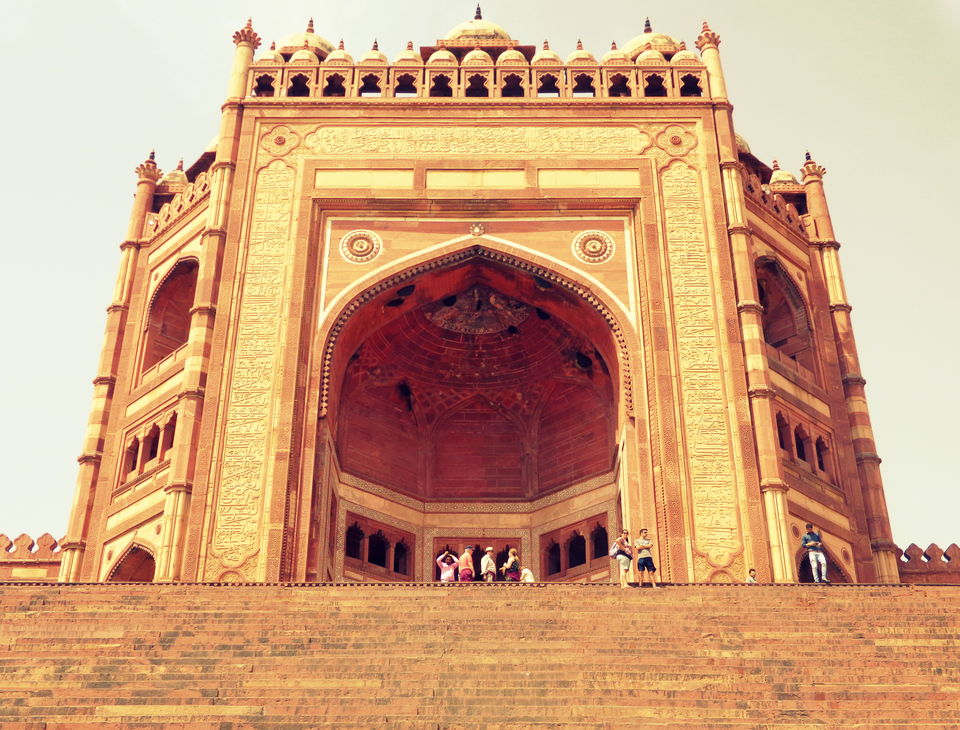 after visiting sikandra I went to agra isbt to take bus towards delhi .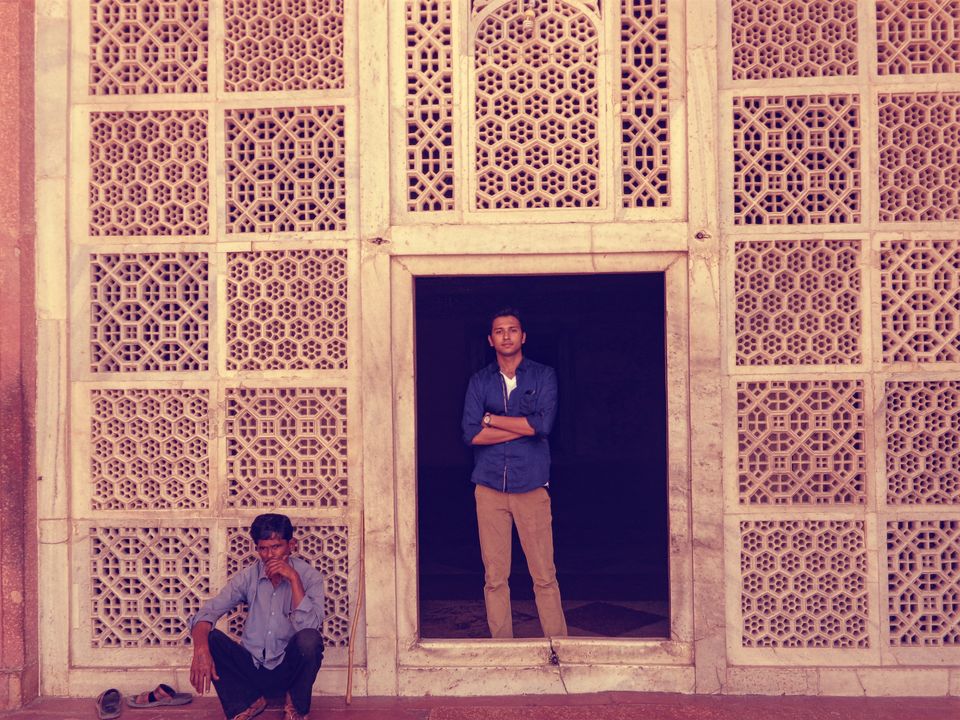 I get to know from locals that haryana bus towards faridabad goes fast and fare is also cheap ,rupees 165 /- only .so it took almost 3 and a half hours to faridabad .I left the bus near bata chowk metro stattion and took metro towards central secretariat and from there I changed metro for new delhi metro station and checked in to hotel .
i went out at 5 pm to witness the beauty of india gate at night and refreshing breeze near india gate.you will get bus no #433 near new delhi bus terminus beside new delhi airpot link
#avoid going in tughlakabad alone ,as it is not safe anymore like before and very spooky.you will witness very unusual activity inside fort by some local people