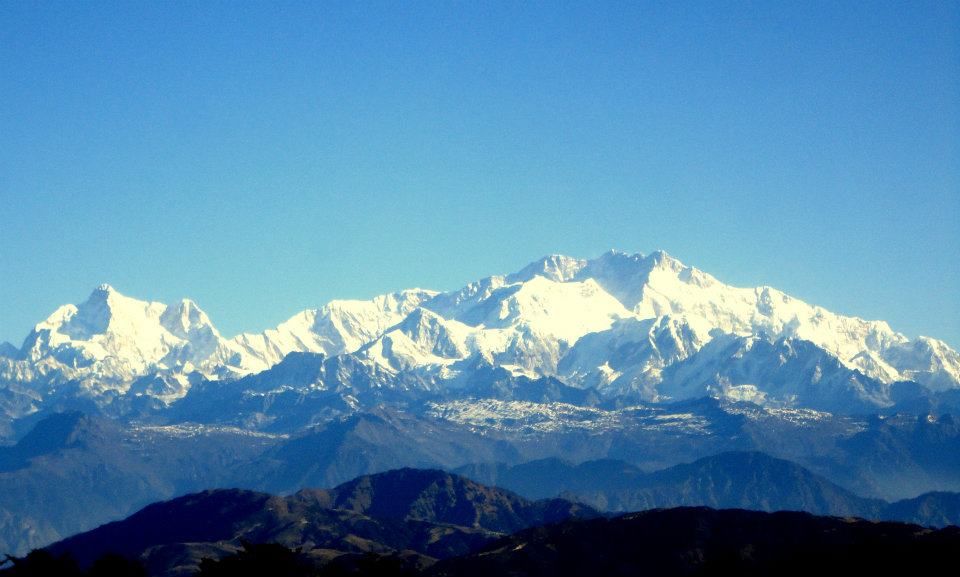 Adventure really did not begin at the crack of dawn. I was unsure. This would be the first time in four years I'd be on my own, taking days off; leaving my daughter home, off course under the responsible hands of her dad. Both daddy and girl had chalked out a detailed plan & "a things to do list" when Mommy would be out of town. But being a mom I was in tears as I kissed her goodbye. Amar, when saw me in tears, eyes swollen and a running nose, casually said, "Did you just marry off your girl and sent her miles away?"
The train chugged off the station right on time. As I looked into Dipanjali I knew I was not alone. She was a mom too, leaving home a son and all set to soak up some adventure in unknown territories. And with a quick prayer to God, we embarked on this wonderful journey.
Sleep never seems an easy task in a moving train. As we got ready to retire, I sensed Dipanjali talking to one of the co-passengers. I just popped my head out and looked at this stranger and saw him offering her and also to me some pork & rice. I thanked him profoundly saying I already had my fill. But then we had a friend with us who'd love to have a bite or two. Without waiting for his answer I called Amar – our main man who was taking us on this journey. He was far from us and my shout got absorbed with the train chugging at a rapid pace. I buzzed him and poor boy was getting ready to sleep. But "pork & rice" made him run to our seats in no time and soon sleep evaded as we spent a lot of time talking and sharing the stranger's meal. I am not a pork person but as the man opened the lid of his tiffin box, the whiff of it made my tummy churn and I too had a piece of meat! By the time we retired we had just a few hours to reach our station.
The cacophony caused by the hawkers and tea/coffee vendors broke my sleep earlier than I anticipated. I looked out of my window and the sun was yet to rise. I meditated for a while and freshened up. Soon Dipanjali was wide awake as well and by 7.00 a.m. we reached our station – New Jalpaiguri.
As we got down on to the platform the other four members of the team arrived too. They were in a different compartment. Exchanging Good Mornings we walked up the stairs and proceeded towards the retiring room. Amar is a man with the right connections and network at the right places. He introduced us to Pradeep, the Station In-charge. He opened one big dormitory for us to change, freshen up and also have some teas.
The seven of us were still new to each other in one way or the other. So the ice breaking sessions were still under progress. We waited there for quite a while and seemed our ears got used to the monotony voice of the lady in the microphone announcing which train was arriving in which platform in three different dialects. Amazingly this voice has a particular uniformity across any railway stations in India and we wondered how one can have such an uninteresting job day in and day out! If we had to wait longer I knew it'd soothe me much like a lullaby does to baby.
Soon Amar walked into the dorm while being glued to his cell phone, asking someone to arrange breakfast for us and gestured with his eyes and hand to take our back packs and proceed.
Yay! The wait was finally over and we were just minutes away from this super adventure ahead of us. The adrenaline rush was immense.