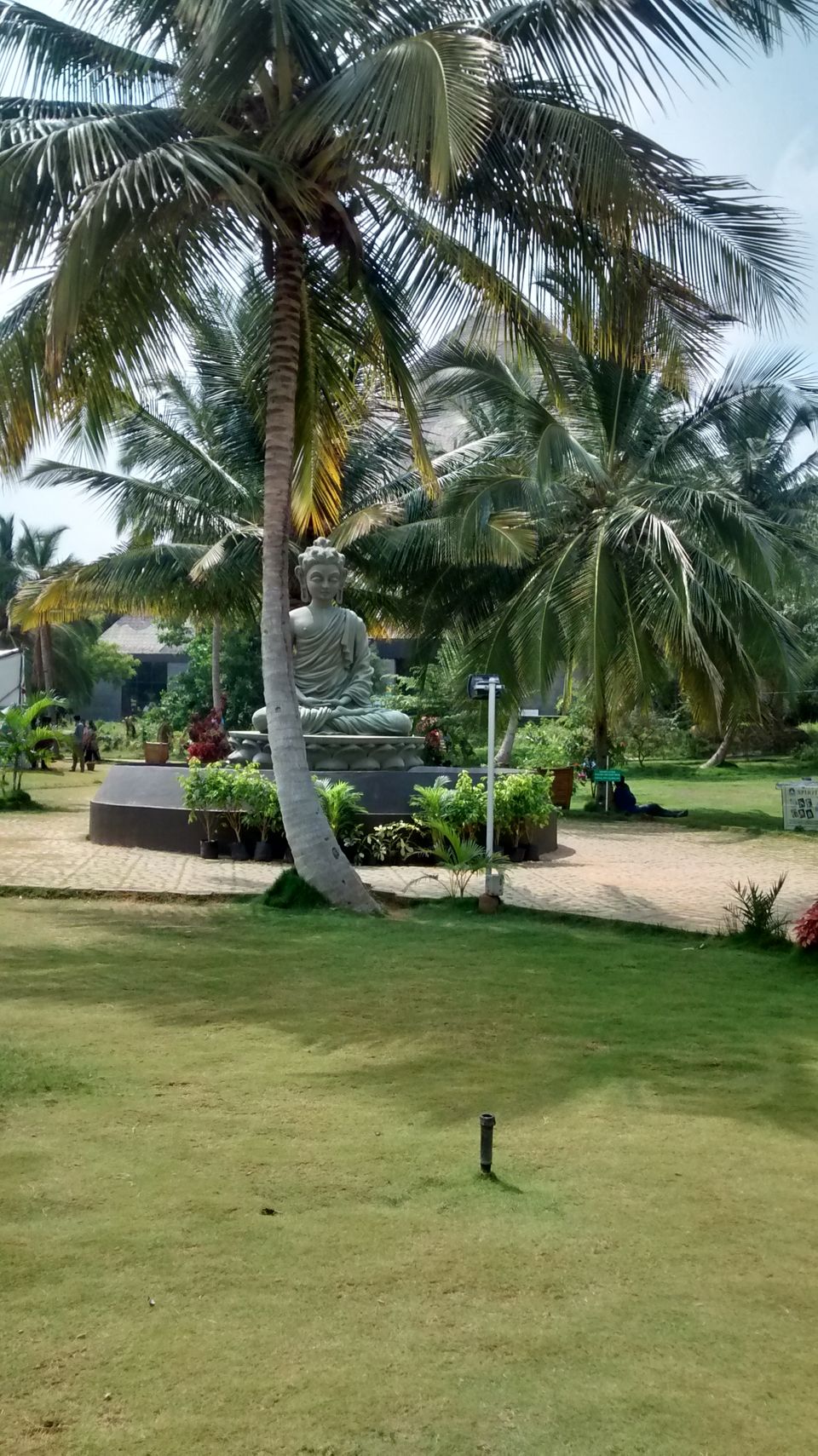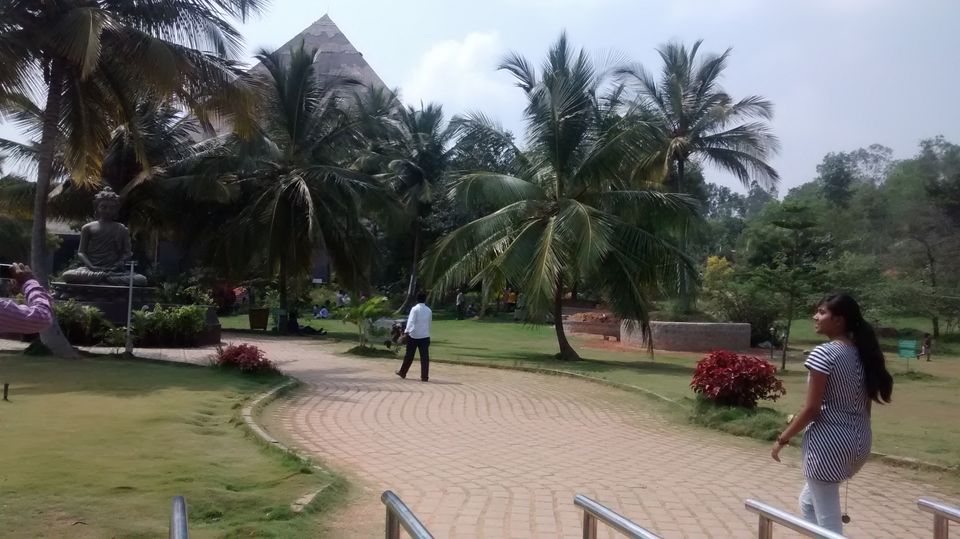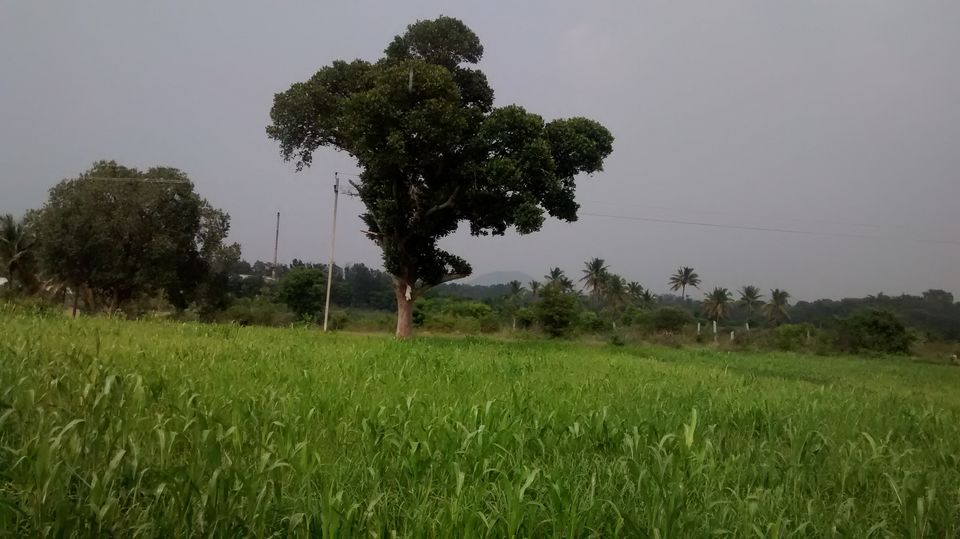 I had read about Pyramid Valley International many times in various blogs and curious to visit the place. So after spending time researching on a Saturday night on the best ways to reach the place (thanks to Google maps), I finally decided to take public transport and hola it turned out to be incredibly cheap way to travel. Hail BMTC! A one day volvo bus pass of Rs. 140 is what it took to reach the place :)
I boarded a Volvo bus at 8 am to Banashankari bus stand from Bellandur and reached at 9:15 am . After enquiring at the bus stand, I was directed towards Kanakapura Road bus stand and advised to board buses going to Horahalli. These are local buses (colorful exteriors and interiors, rash driving) and the BMTC bus pass luckily was valid here. I had to stand during most of the journey since the bus was jam-packed. Finally I reached the Pyramid Valley bus stop and realized after getting off from the bus that I needed to walk another 1.5 kms to reach the place! My legs were tired after the 2 hrs of bus journey, so I dragged myself initially for the walk. But the cool breeze and the greenery made me so happy and gave me the energy boost that I needed. So don't forget to carry a water bottle and some food to munch for the journey to keep your energy levels high. I finally reached the valley at 10: 10 am.
Once you reach the valley ensure you read the big map placed just opposite to the reception. This will give you an idea of the layout of the valley. I explored the place for an hour and then went went to do a bit of mediation. Around 1 PM I was hungry and discovered that the food is served free here. They serve hot payasam, some green leafy chutney, rice, sabji and sambar. It was a tasty meal. Everyone is expected to wash their plates post eating and keep it neatly stacked. I then left the place and walked back to the bus stop. This time I really enjoyed the walk back and it was drizzling too. Once I reached the bus stop I was told by the locals (we communicated with my broken Kannada and their broken Hindi) that I can hop into any bus to reach Banashankari but buses won't stop till one waves to stop the bus. So there I was almost in the middle of the road signalling a bus to stop, this time I had to pay Rs 40 to reach Banashankari as they refused to accept the daily bus. Finally I reached Bellandur at around 3 PM.
I call this "my build up trip" to my 1st solo trip. This trip gave me the confidence to travel unknown roads and find peace in them
Frequent Searches Leading To This Page:-
New Zealand All Inclusive Packages, New Zealand Ground Tour Package, New Zealand Tours For Couples, New Zealand Land Packages, New Zealand Family Vacation, New Zealand Flight Packages, New Zealand Family Tour Packages