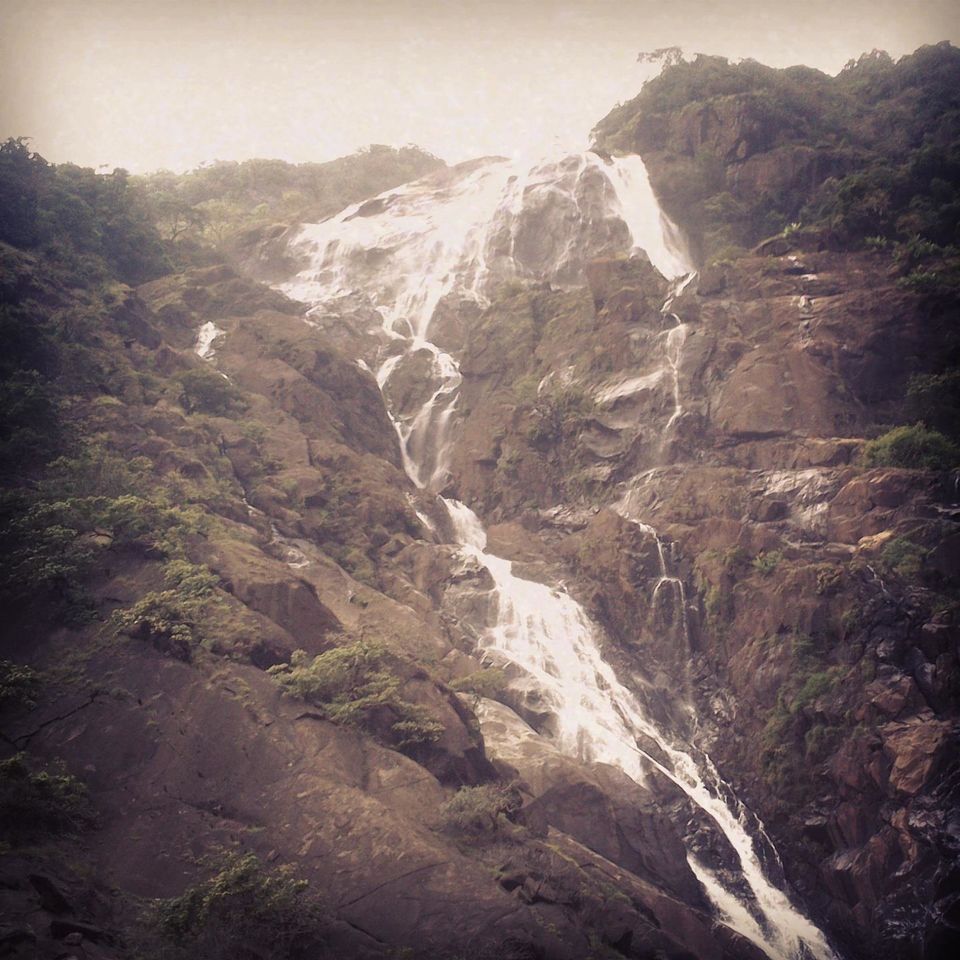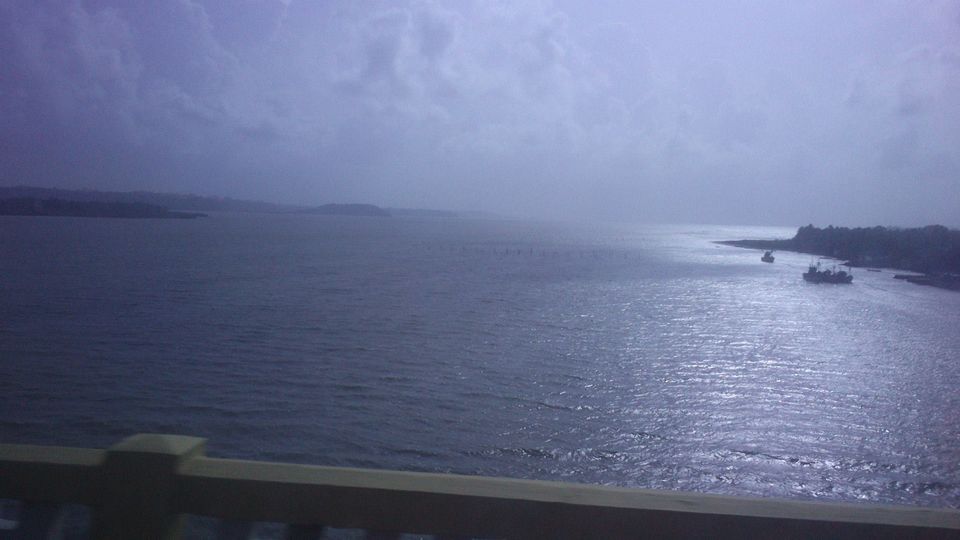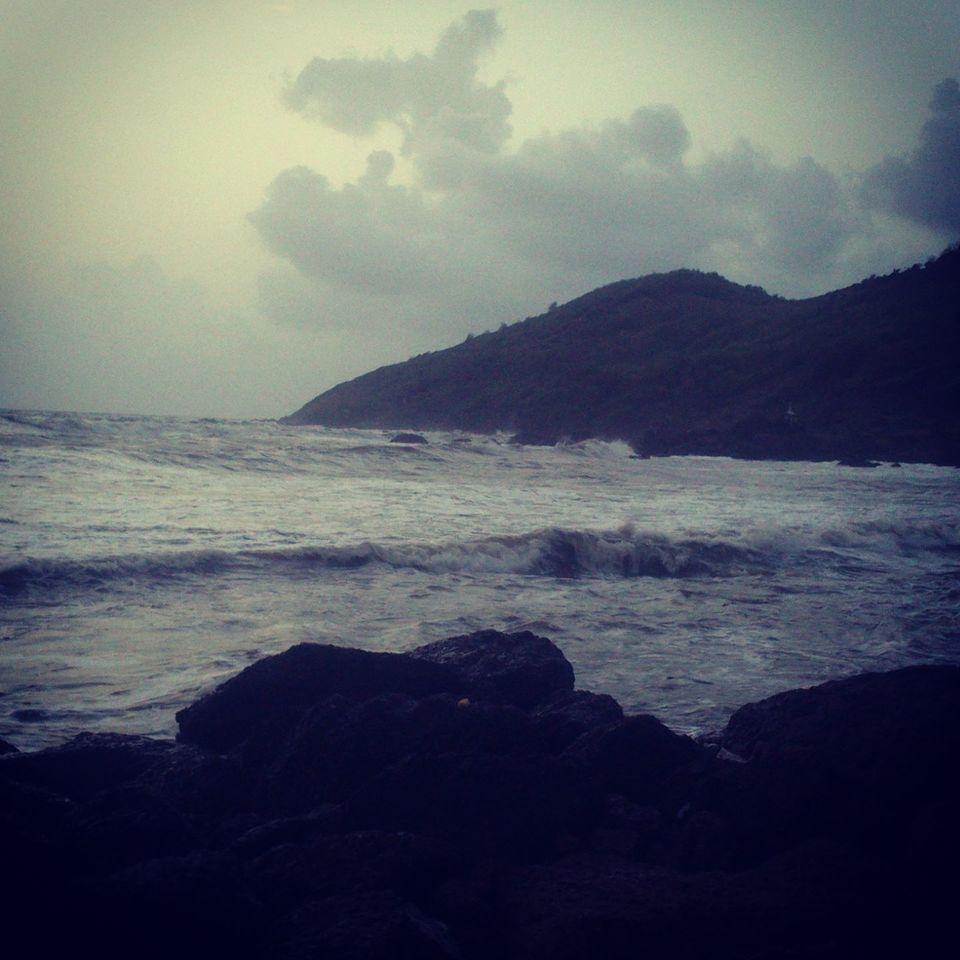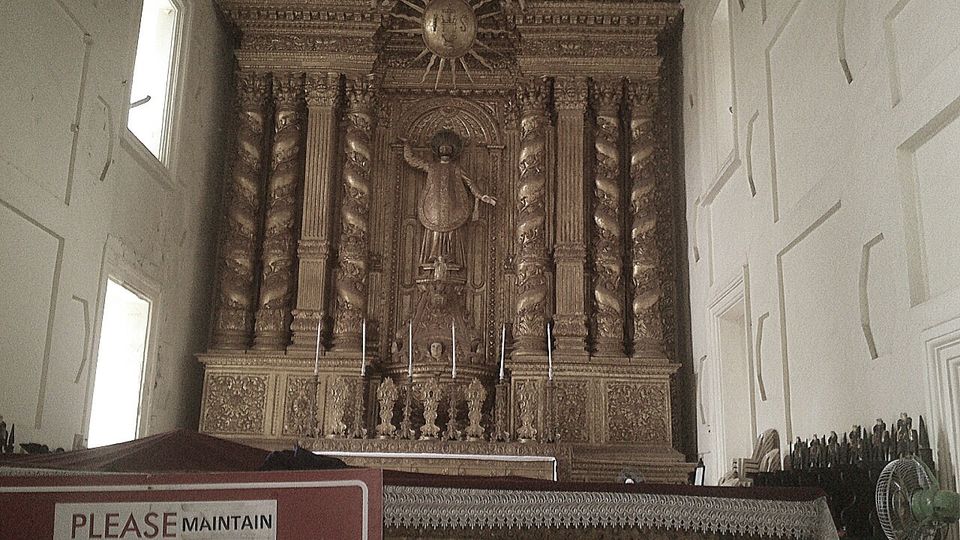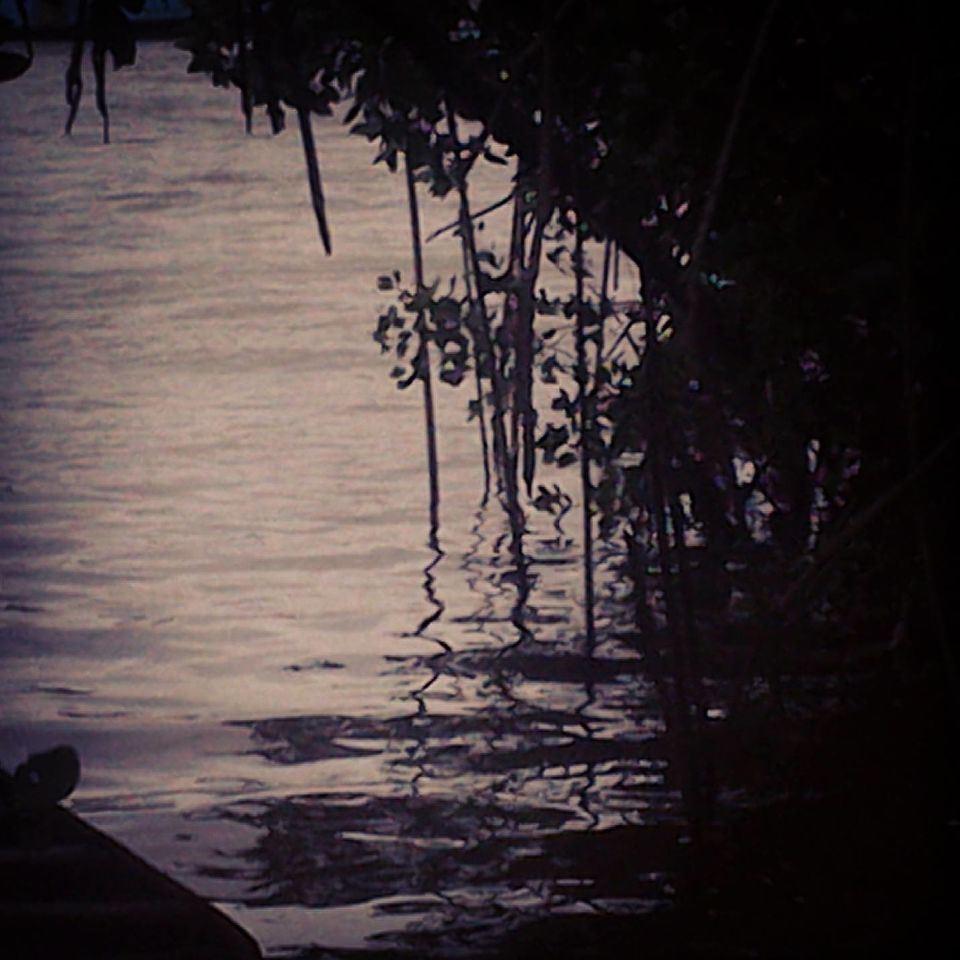 On October end 2013 after going to my Grandfather's House and coming back to Hyd from Chennai, I have decided on to go on an another trip after my Final Year exam and No doubt I have Zeroed Down on going to Goa, Thanks to Golmaal Franchise and my Collegemates who gave some Good Responses in my Decision in Going to Goa, When i told that i would be going to Goa Alone they were like "How can you enjoy in Goa by going alone" I didn't respond to them as i was looking forward to the Journey.
After 6 months of waiting and finishing my Boards and checking the availability i finally got the ticket on June 4th Week, and I started Booking Hotels from Expedia and made an itinerary on which of the places i should visit in Goa as i kept 1 thing in mind before making the itinery that Goa is a state and not a city and I have shortlisted the places to visit and i was waiting eagerly for 1 month for the trip, and the day has arrived and I bought new clothes, made some safety reharsals and lo i hopped on to the train, After 1 and a half days I reached Goa. After coming out of the station I have found out that Goa is surrounded with lots of trees and majority of the trees were coconut trees and my 1st impression was Goa looked like Kerala, after reaching to my Hotel in Anjuna in the late evening I started my Itinery by travelling to Anjuna Beach and the Beach was stunningly awesome with the waves from the Arabian sea coming to Kiss the feet of the people.
Reaching Anjuna : Take a Bus from Panjim- Mapusa after Reaching Mapusa Take another Bus from Mapusa to Anjuna
Journey time : 45 minutes from Panjim to Anjuna
Anjuna Beach
Day 2
I Visited Salim Ali Bird Santuary in Charao Island with a 15-20 minute Bus Drive from Panjim, and need to take a ferry to Charao to reach the Bird Santuary. after reaching it was found out that only few birds are there in the santuary because of the Off season. After that i visited Old Goa to see Basilica of Bom Jesus, one of the oldest churches in India and a World Hertitage site. The Church's iconic thing is the undecomposed body of St.Francis Xavier which is kept inside the coffin. the Guide said that this Body is so sacred that no matter in whatever ways we use to decompose the body it never decomposes such is the miracle and has become a famous spot for the tourist.
Reaching Charao Island : Take any bus from Panjim to Ponda or Old Goa and get down at Ferry stop and then Take a Ferry to reach Charao Island
Reaching Basilica of Bom Jesus : Same from the above and this time reach Old Goa and it is right near to the Old Goa bus stop
Journey time : 15-20 minutes for Charao Island, and 10-15 for Old Goa if you take it from Charao island
Standing without Pride- Statue of St. Francis Xavier
Afternoon, Day 2 : I went to Calungate and Baga Beach which is 25-30 minutes from Panjim. Both the beaches were really Calm and Beautiful and many people have gathered here and i can see the broken sea shells in the sand shore, and on the way to these beaches i can see many shops selling Cashews, Bars and Restaurants, Peddles and Handicrafts.
Reaching Calangute and Baga - Direct Buses are available from Panjim via Candolim, or Buses are available from Mapusa too
Journey time - 30-40 minutes from both the bus stand
Day 3 : Visited Vagator Beach and Went to Chapora port, the path to Chapora fort was very steepy and friction-less path sorrounded by old rocks and i felt like as if I am trekking with my legs, Once i reached on to the top that bird's eye view of Vagator Beach was stunningly beautiful, where i can see the beach. FYI Chapora fort is well known from the movie "Dil Chahta Hai" where you can see the tourist sitting in the wall and looking at the view
Reaching Vagator : Direct Buses are available from Mapusa, if you are at Anjuna you can either take Motorcycle taxi or rented bike or Bus to Reach Vagator, To reach Chapora fort one has to use 2 wheeler or Walk and stop at Vagator Graveyard and have to walk to the fort.
Journey time : less than 10 minutes.
V
agator Beach from Chapora Fort's view
Day 4 : South Goa
Now coming to the final part, my Hotel was in Varca situated 11 kms from Margao Bus stand, with most of the journey is covered with village like roads and Village like scenery. It was really calm and beautiful, listening to the sounds of a cricket and frogs and the morning sound of crows.
In the evening, I visited Colva beach where i had to take the bus from Zalor Beach Crossroads to Benalim and then i took Motorcycle taxi to Reach Colva. The Beach looked really clean with the white sands and a typical crowd gathering and i can see the sun slowly coming down to mark the end of the day and the start of the night. I could see some group of men playing football, showcasing their dribbling skills.
Reaching Colva beach : Direct Buses are available from Margao Bus stand to Colva beach, this is the cheapest mode of transport.
Journey time : 20-30 minutes.
Final Verdict : Goa is full of suprises, it is different and i felt as if the whole state was planned naturally without much of a pollution and less crime rate and more greenary. It might not look on how it is bollywood movies but i bet you won't regret when you visit Goa
How to Reach Goa : KCG-YPR Express. This is a slip route train where it starts from Kachiguda and Reaches Vasco with Guntakal being the layover for Slip route. You can get down on either Madgaon or Vasco. This Train runs on Tuesday-Wed- Fri- Sunday
While Returning take VSG- Howrah exp, which runs on Tuesdaay- Thu- Fri and Sunday,
(Note : These are the Trains you need to take if you live in Hyderabad, For people living in other cities please check the railway timetable)
Why Goa? : For Beaches, Greenary, Uniqueness, Beautiful roads and for fresh air.
When to Go? : There are 2 types of Seasons in Goa, I.e The foriegners season and the Indian Season. The foriegner's season is the main season in Goa. Indian Season is considered as an Off-Season.
Foriegn Season starts from Sept and ends in April, This is the season for you if you want to see the Foriegners, witnessing the Most happening Season and trying out for Water-sports.
Indian Season starts from May till October, If you don't like crowded areas, Calmness and Relaxation then this is for you, but some Activities like Watersports will not be available
Foods to try : If you are Vegetarian then try Veg Xacauti with the mixture of Vegetable curry in Goa style.
Vada Pav for Breakfast.
Goan Samosa filled with Corn and Potato
Sol Kadi - Coconut Buttermilk with Rose in colour
Transport availability : Bus, Bike rentals, Motorcycle Taxi.
Bonus Trip : Take a moment to look at the Beautiful Dudhsagar Waterfalls on the way to Madgaon. the train passes through Dudhsagar Station after Castle Rock Junction and before Kulem Junction, Your camera would be really happy if you take the photo of this beautiful waterfalls
Dudhsagar Waterfalls
Bonus food : Try Darwaad peda famous for it's Sweet and Milky Taste with sugar. The vendors starts selling once you reach Darwaad Station which comes after Hubli. So don't hesitate to grab a piece.
Safety Tip : If you love drinking beer or other liquor items, my humble request is to stop carrying these items because police checking will take place once you enter into the Goa border or once you leave Goa border.
App Tip : Plan your itinery with the Tripit, The Travel Itinery App that helps you to create an itinery and trip planning when you are travelling.