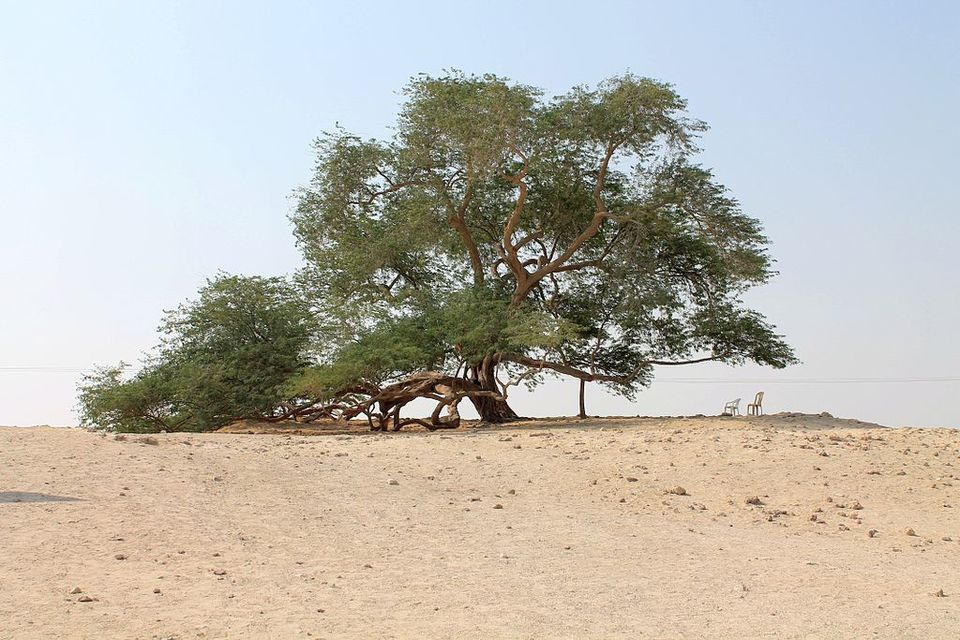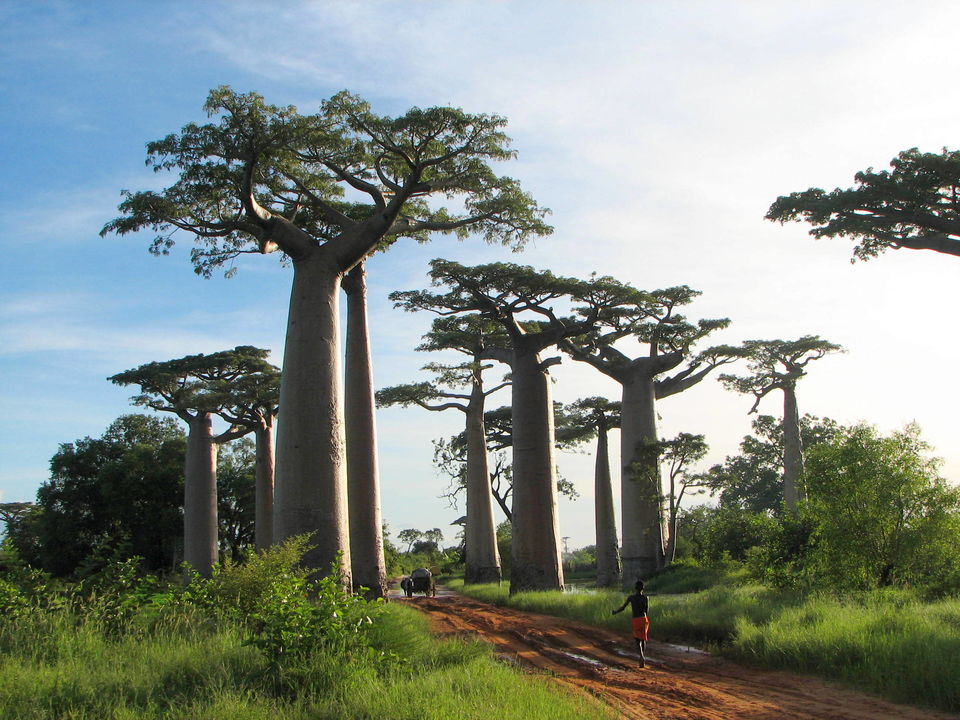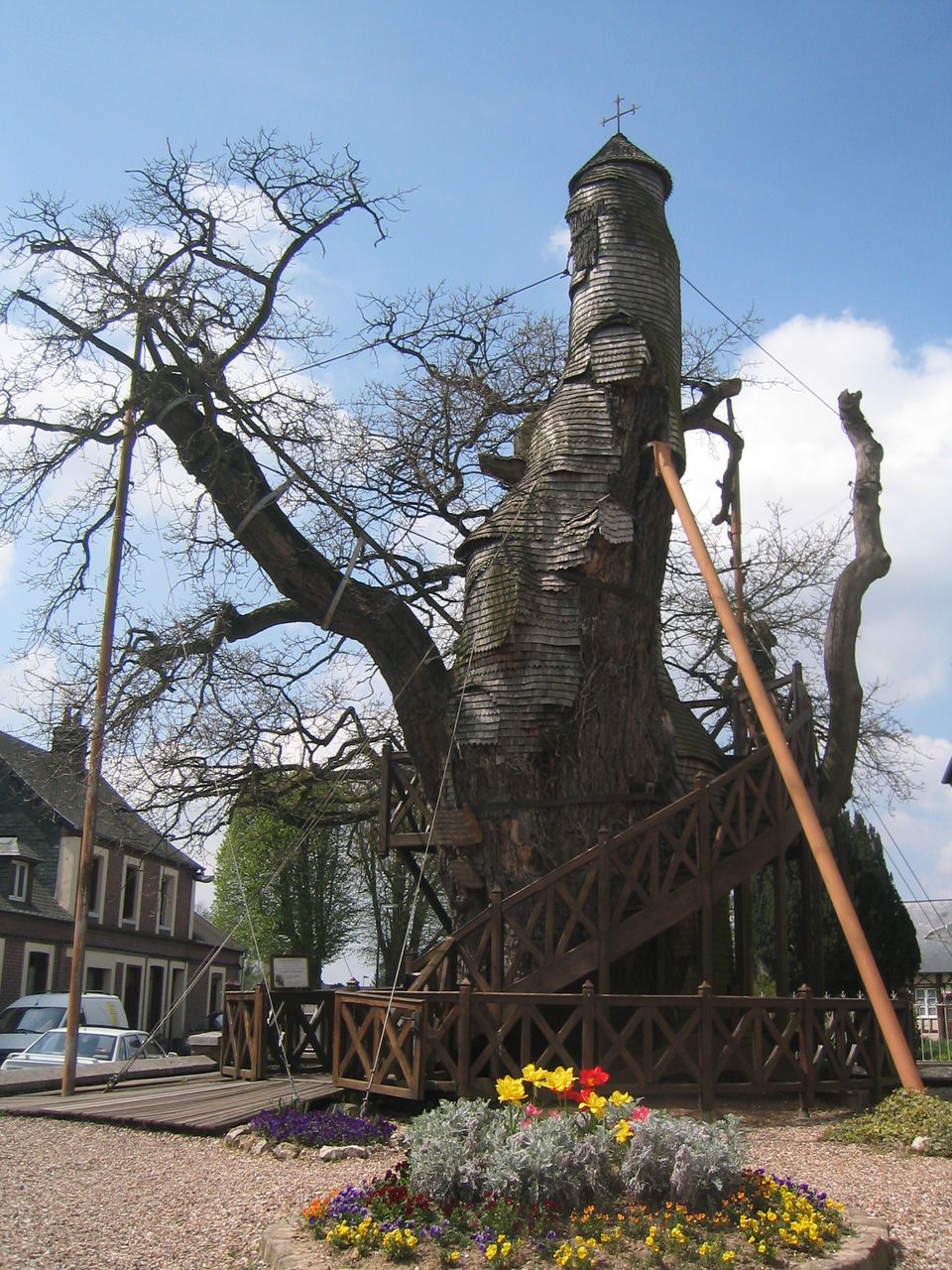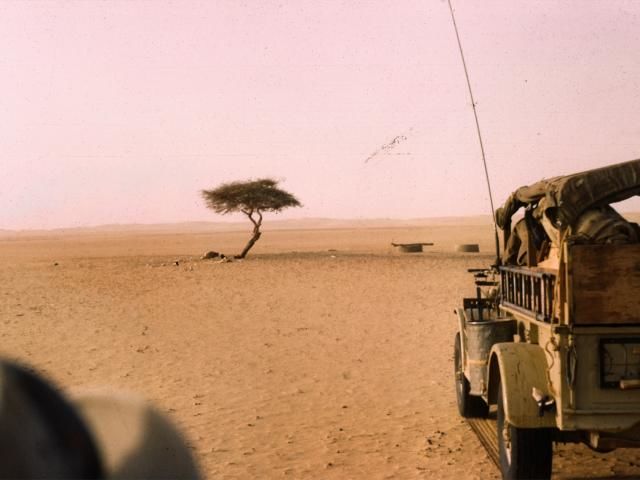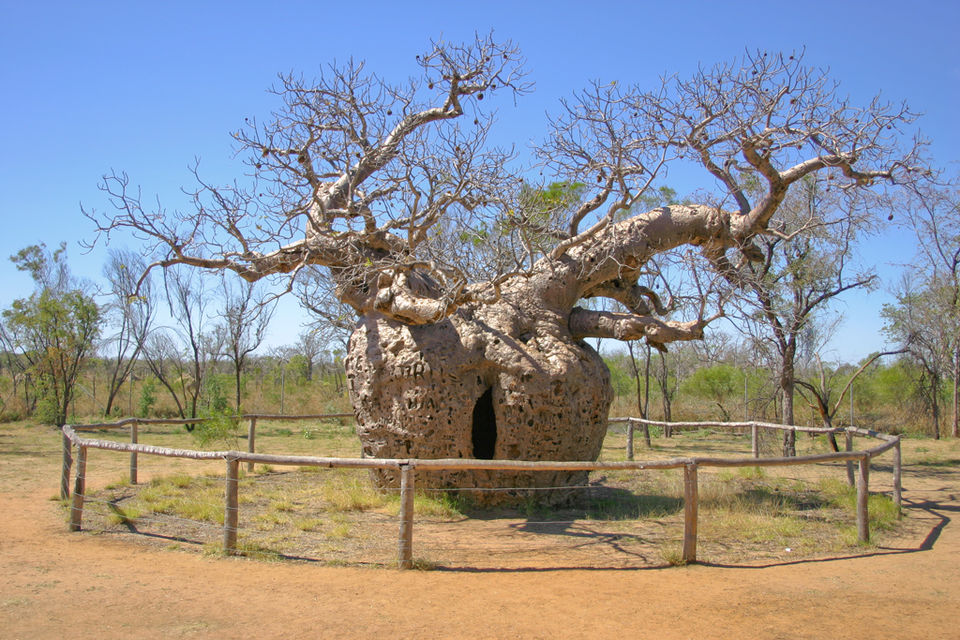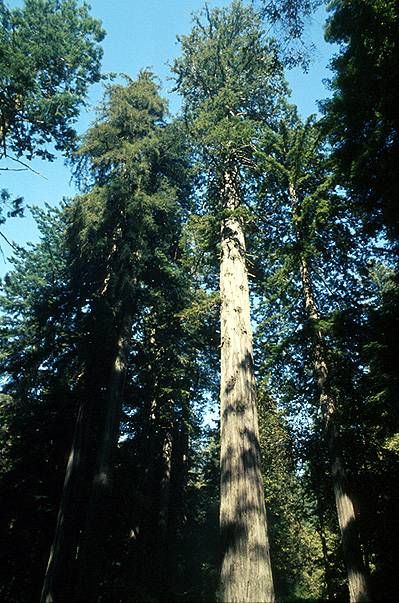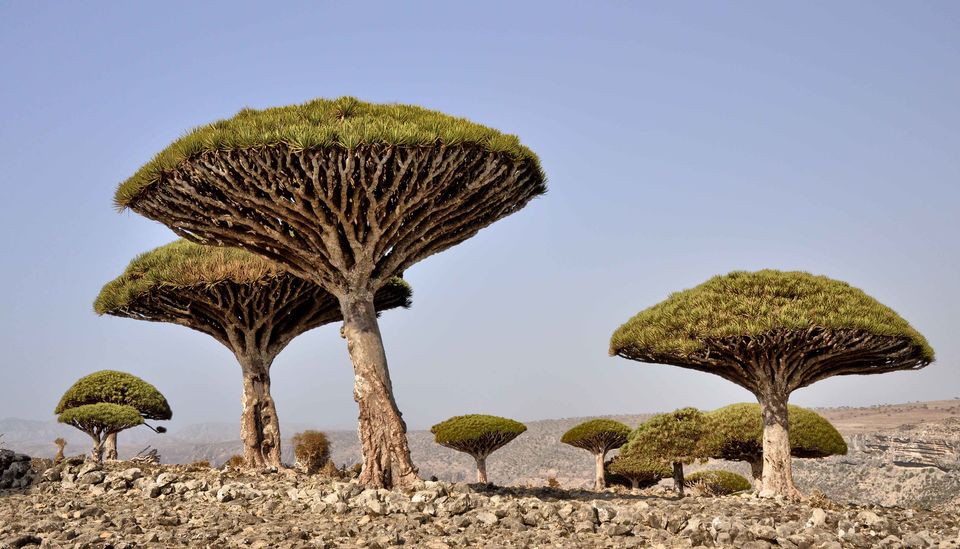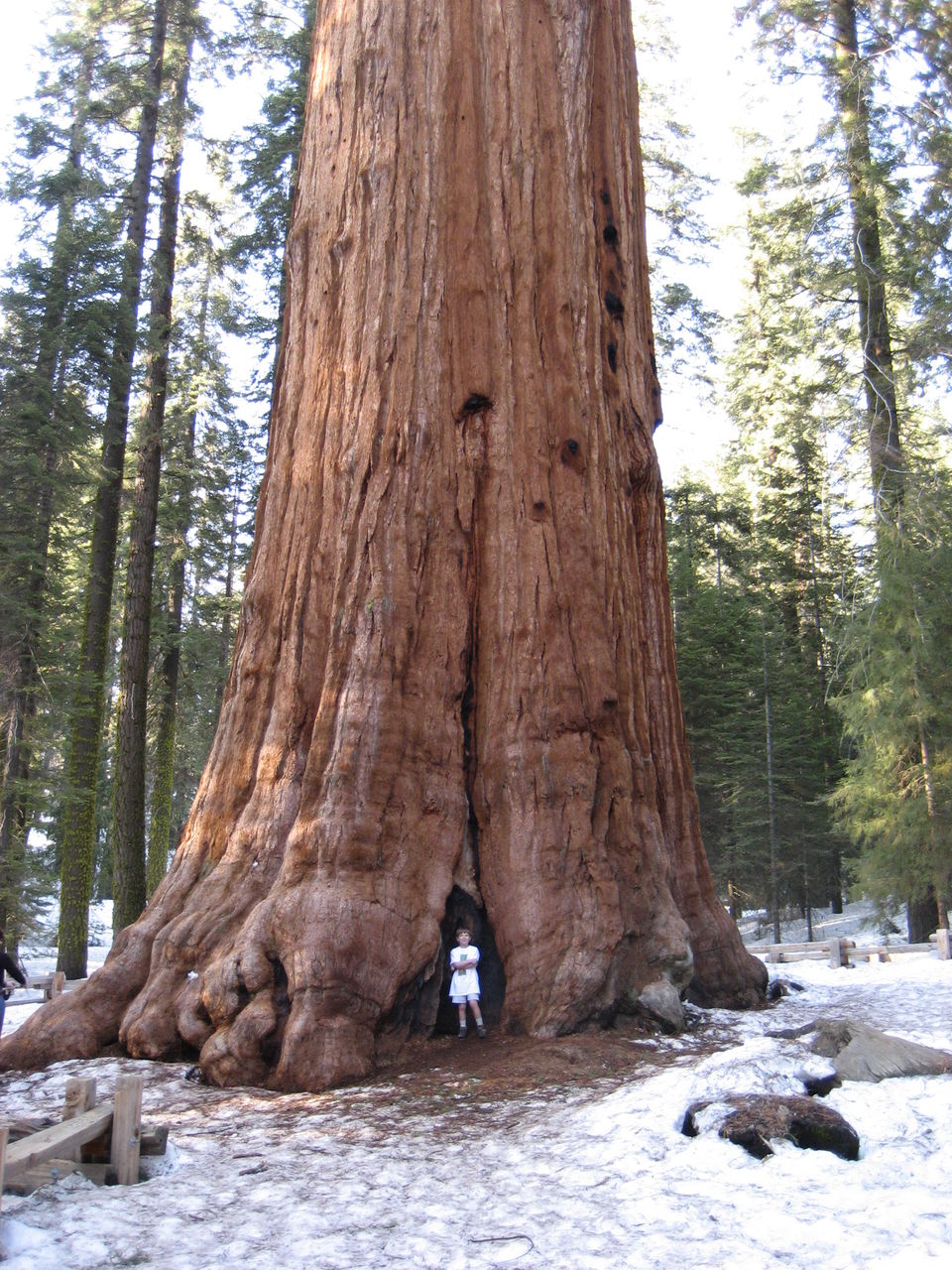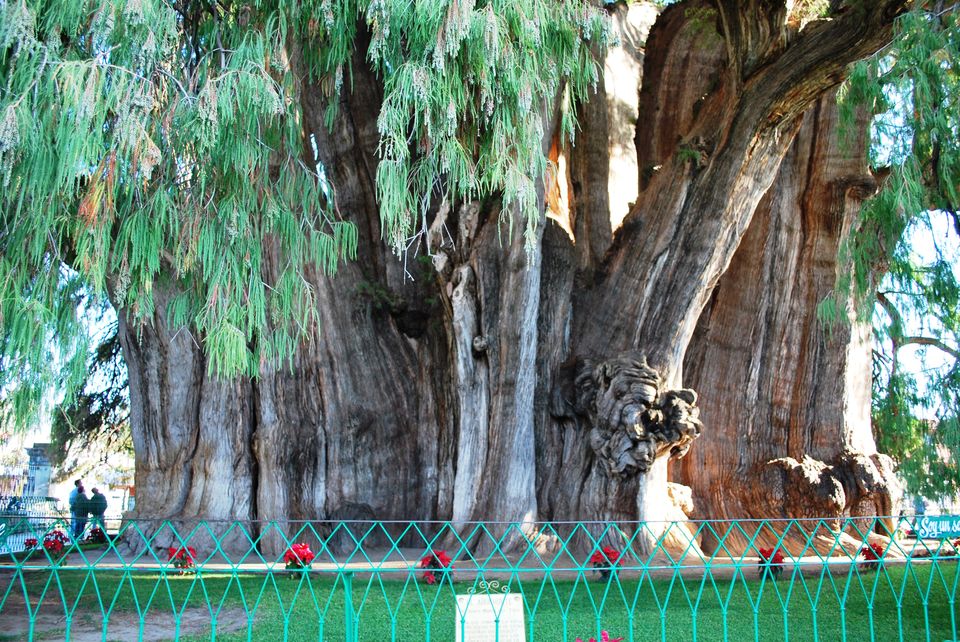 One of my favourite books growing up was 'Up the Faraway Tree'. I loved the Enchanted Wood series. To be honest, I still read them when I feel nostalgic, and despite recognising all the problems with Enid Blyton's writing now that I'm all grown up (or so they say), I'm unfailingly charmed by those books. It's the stuff of dreams – a magic tree with magic people living in it, which grows different yummy treats every day, with wonderful and fantastic lands with just the right amount of danger at the top of it. I even remember Mr. Watzisname's actual name: Kollamoolitumarelipawkirollo. I didn't even have to look that up.
You might not believe in that kind of magic anymore, but that's the kind of memory that gives you an abiding affection for trees, that has turned into a desire to do what I can to keep from cutting them all down. In that spirit, here are ten absolutely fascinating places to visit if you share my fascination for trees, whatever might have sparked it.
Sunland Baobab
You might not find a land of birthday parties at the top of this one, but you will find a pub in it! The tree itself is enormous and over a thousand years old, which is enough to make it quite remarkable, but the pub and wine cellar in the hollow of the tree – much younger than the tree itself, they were established in 1993 – make this giant in Modjadjiskloof, South Africa, a unique blending of nature's magnificence and man's enterprise!
Pic via
L'Arbre du Ténéré
What does it say about our generation that the first time I saw a photo of this tree, I said, "That's obviously Photoshopped!" Well, it isn't Photoshopped. There was a lone acacia tree in the middle of the Sahara, rising over the sands in what must look like an illusion to thirsty travellers. Then, man being what man is, the tree was allegedly knocked over by a drunken driver in what must be an act that surely destroys any hope for humanity. Now a metal sculpture stands in its stead in a sad reminder that there was once a wonder there and we went and destroyed it.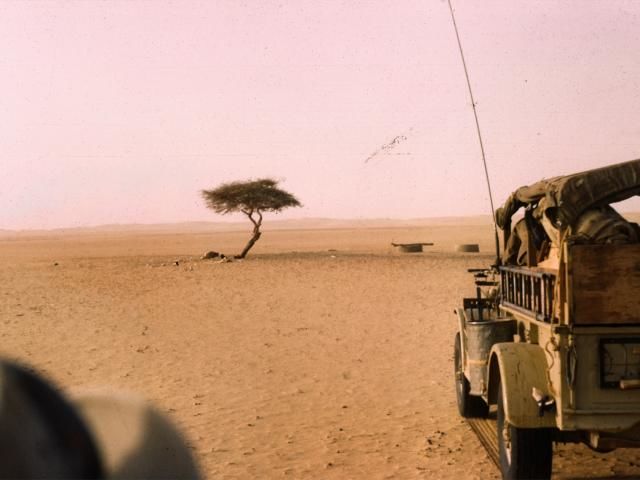 Pic via, Valérie and Michel Mazeau
Tree of Life, Bahrain
Continuing on the theme of miracles in the desert, but not the theme of human stupidity, the tree of life in Bahrain is pretty amazing. It's about 400 years old, which isn't as impressive as some others, but it has survived that long on a sandy tell in the middle of the desert, and you can't really see any other trees anywhere nearby. We don't even know what its source of water is; we just know that it's got an extremely penetrative root system, so it's found what we would have trouble finding even now. According to local tales, this tree sprung to life from the remnants of the Garden of Eden.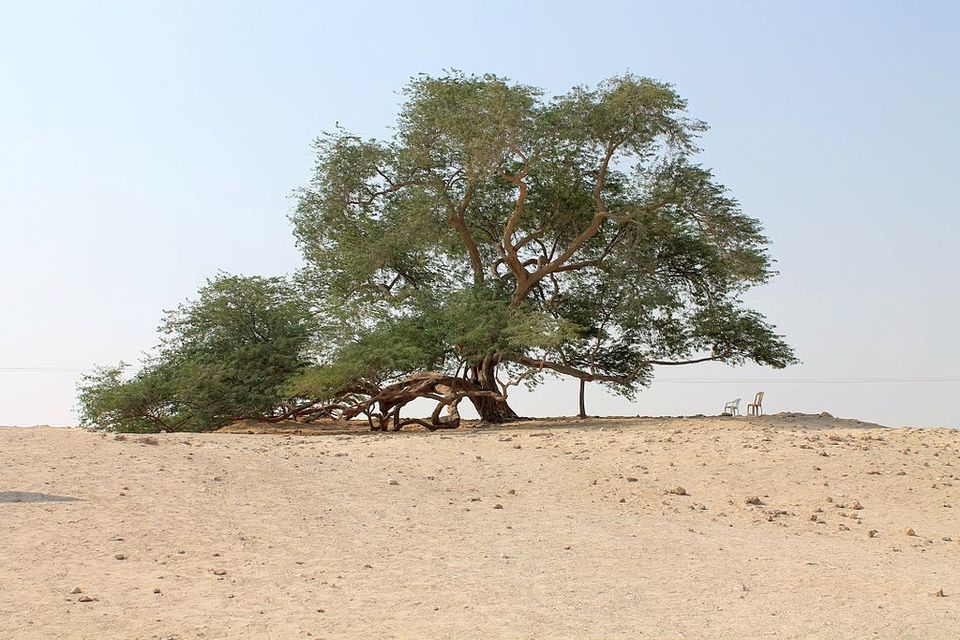 Pic via Alawadhi3000
Boab Prison Tree
Being imprisoned in a tree sounds very much like something out of a folktale, but who's to say that folktales can't be real? For all you need to do is go to Western Australia to spot a real life prison tree, and if there's one, there's no reason why there can't be more. But it is more tale than fact, since it hasn't been proven that people who were being taken to Derby to be sentenced for their crimes used to be imprisoned in this tree. If it is true, it's a shameful past to own up to since the accused said to have been imprisoned here were indigenous Australians, the treatment of whom was far more horrible than I could describe.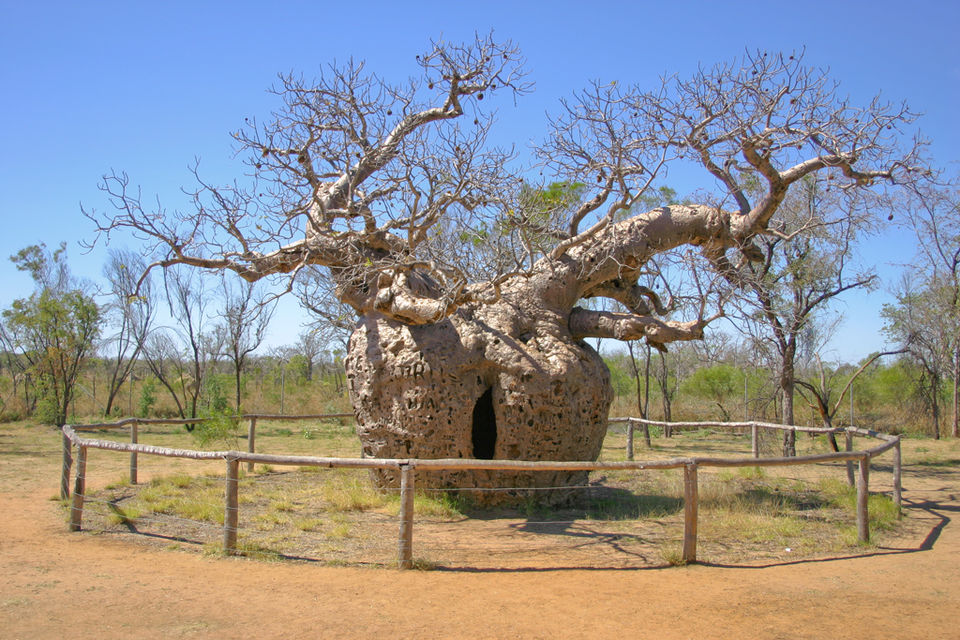 Pic via Martin Kraft
Dragon's blood Trees, Socotra
I love magic and legends, so the Dragon's blood Trees in Socotra catches my imagination. Socotra is an archipelago in the Indian Ocean that's officially a part of Yemen, and so travelling there is not a decision to be taken lightly. It looks like a giant mushroom, only with none of the fragility that a mushroom always conveys. It's a bit like a palm, but has extremely densely packed branches that look a bit like an umbrella. The tree gets its name because its resin is a deep red. The colour and what could be called its magical properties – it has high medicinal values, and can help you tackle a lot of daily ailments like fever, stomach upsets and so on. Who knows, I might not have had to coax and cajole Pippin (the beast of the home) to eat for the last ten days if I could've got her some dragon blood.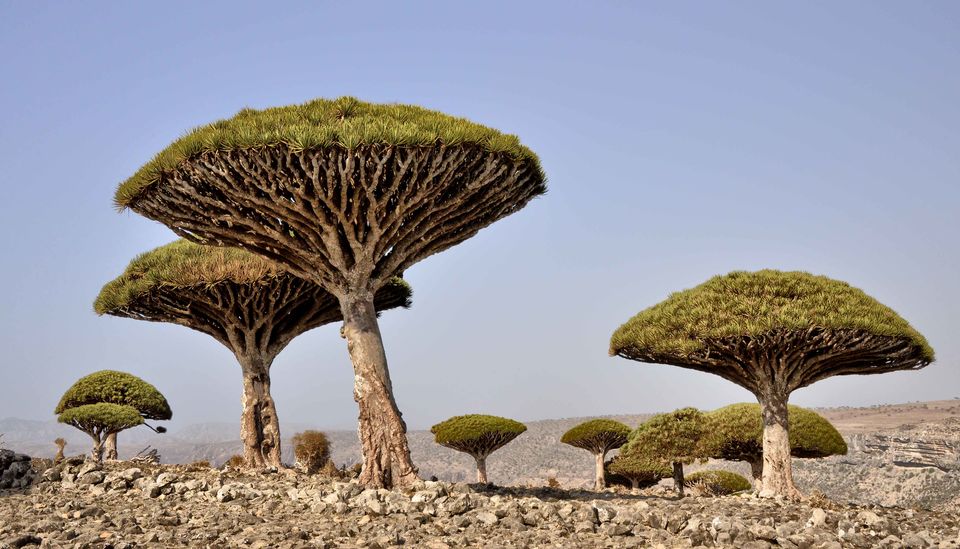 Pic via Rod Waddington
Chapel-Oak of Allouville-Bellefosse
I don't know how you feel about religion, but I've a very live-and-let-live attitude to it. If faith gives you strength, that's a kind of magic, too. I have far too cynical a mind with too many questions to have unquestioning faith in anything except the love of my husband and the devotion of our dog (I know, that sounds horribly not cynical), so I'd visit the Chêne chapelle of Allouville-Bellefosse. The oak, which is at least 800 years old, was struck by lightning when it was 500 years old. Either taking to heart the saying about lightning never striking twice or deciding that it was proof of god's purpose (stories suggest the latter), its hollow was turned into a chapel. It barely escaped the French Revolution unscathed, but just managed it with a new identity as 'temple of reason'. Now a lot of work has to be done to keep the tree up and in place, but twice a year, you can even attend service there.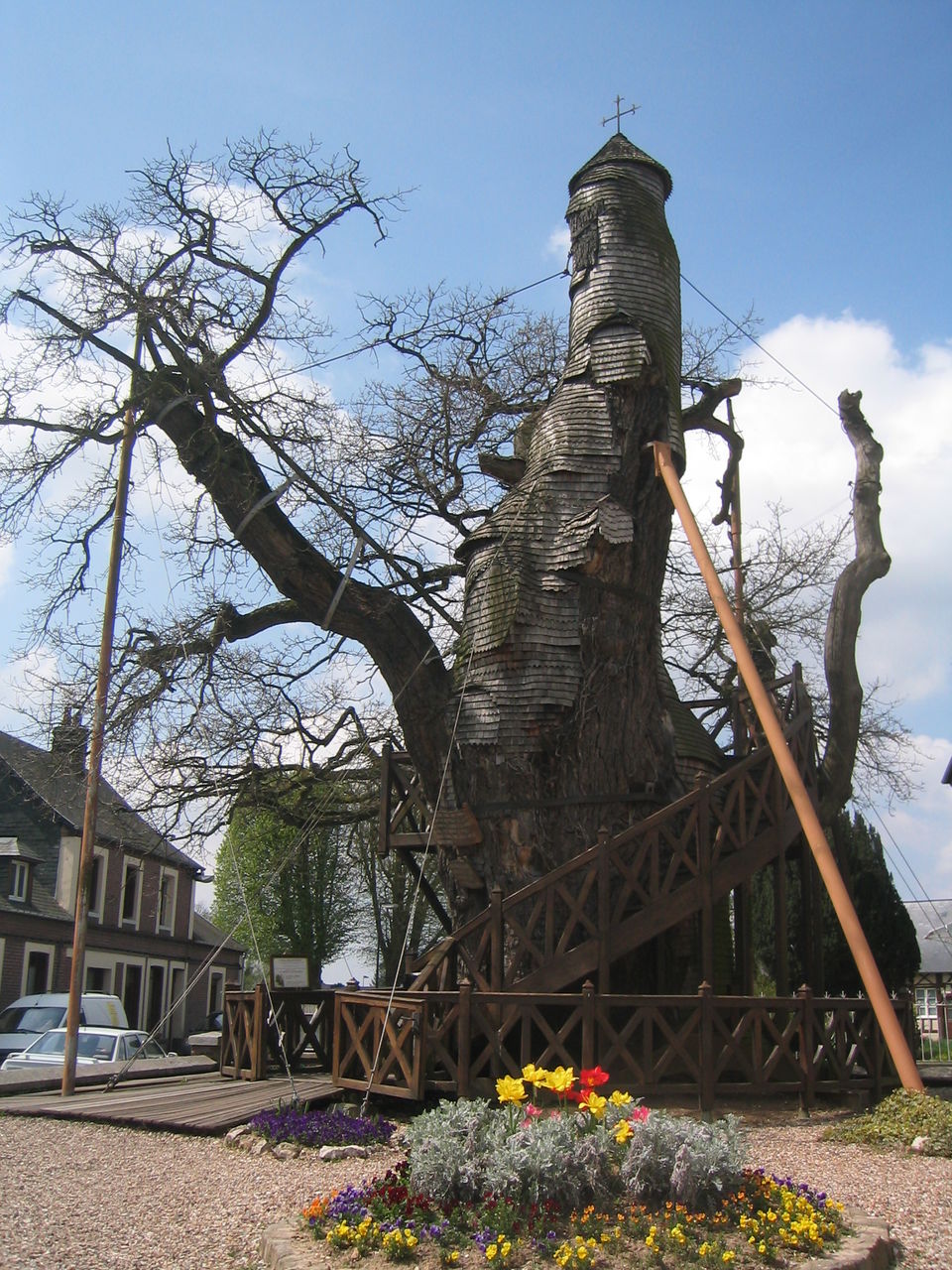 Pic: via Ji-Elle
Hyperion, Northern California
Do you have a problem with your height? I do. I'm short and I've learnt to work with and around it, but I will always wish I had just a few more inches. That's why I like it when everybody else feels short, too, and nothing could help accomplish this better than the Hyperion, a coast redwood in Northern California. At 115.61 metres, it's the tallest tree we know of and would dwarf even the Big Show. A few inches are very quickly put in perspective!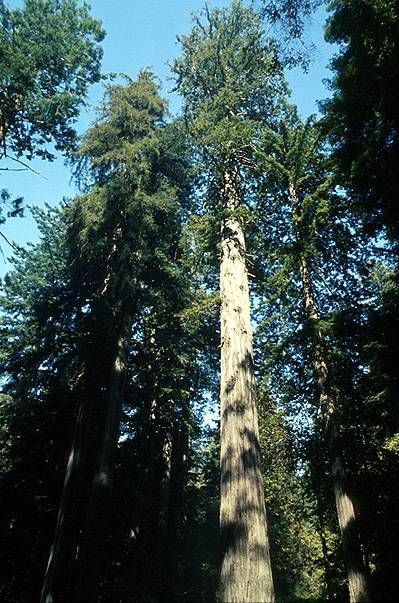 Very unobligingly, nobody's put up a good photo of Hyperion. Just know that these trees are taller than you imagine, but Hyperion dwarfs them. Pic via
Arbol del Tule, Mexico
Maybe you have a breadth problem. Sometimes unkind people might have declared that you're too fat. First, you tell them that it's none of their business. Next, you tell them that unless you can compete with the Arbol del Tule, the widest tree in the world, they would do well to shut up before you decide it'd be more entertaining to shove your next sandwich up their wrong end than to eat it yourself. It's in Santa María del Tule, Oaxaca. It's also called the Tree of Life in what should be copyright infringement because its gnarled and knotted trunk look like animals – jaguars and elephants can be seen if aided by the right imagination! Unfortunately, reports suggest that this tree is dying, so you've got to hurry.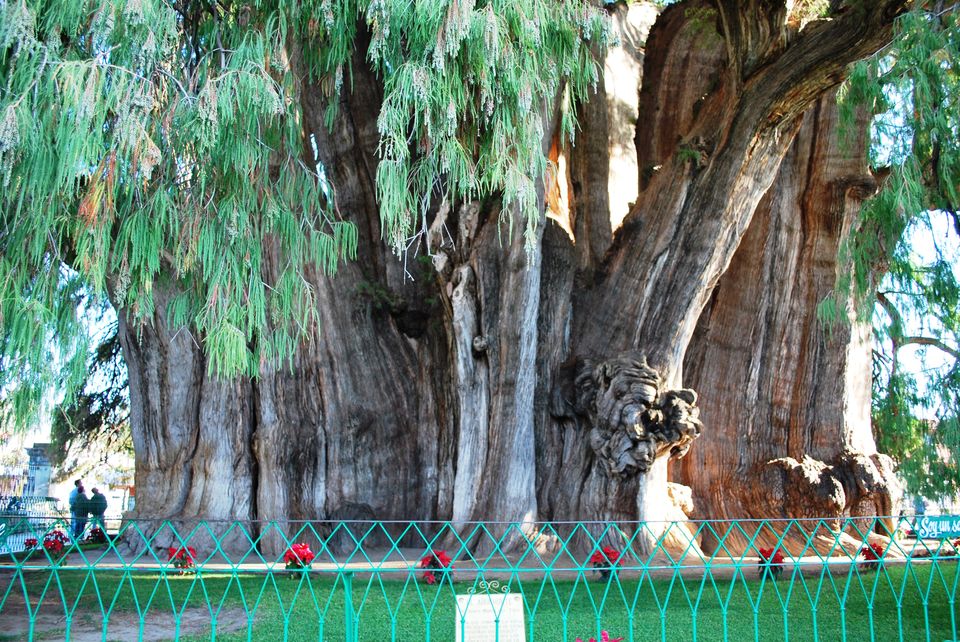 Pic via Thelmadatter
Baobab trees, Madagascar
For the careful and the cautious, Madagascar is an excellent island paradise with gorgeous beaches, but don't forget to take the avenue of baobabs when you're there. The avenue has about 20 trees, all about 30 metres high. They once stood as part of a forest here, which had to make way for human progress, but the baobabs, which are up to 800 years old, stand as a symbol that we're still puny in the eyes of nature. Or at least, that's how I see it! Be specially sure to visit Baobab Amoureux – the lovers who were entwined once and forever.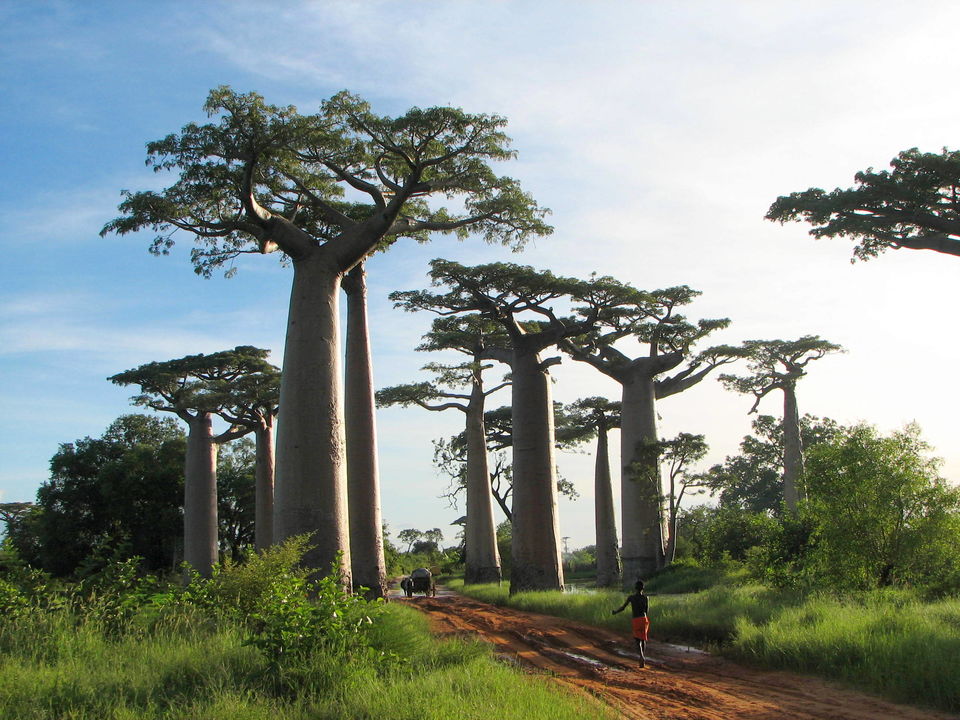 Pic via Bernard Gagnon
General Sherman, National Park, California
Despite its location in California, I call this one the Viking of Trees. It's tall and big – not taller than the Hyperion, not wider than Arbol del Tule, but in sheer bigness, it beats every other living tree in the world. This giant sequoia is estimated to be at least 2300 years old, dwarfing us puny humans in everything!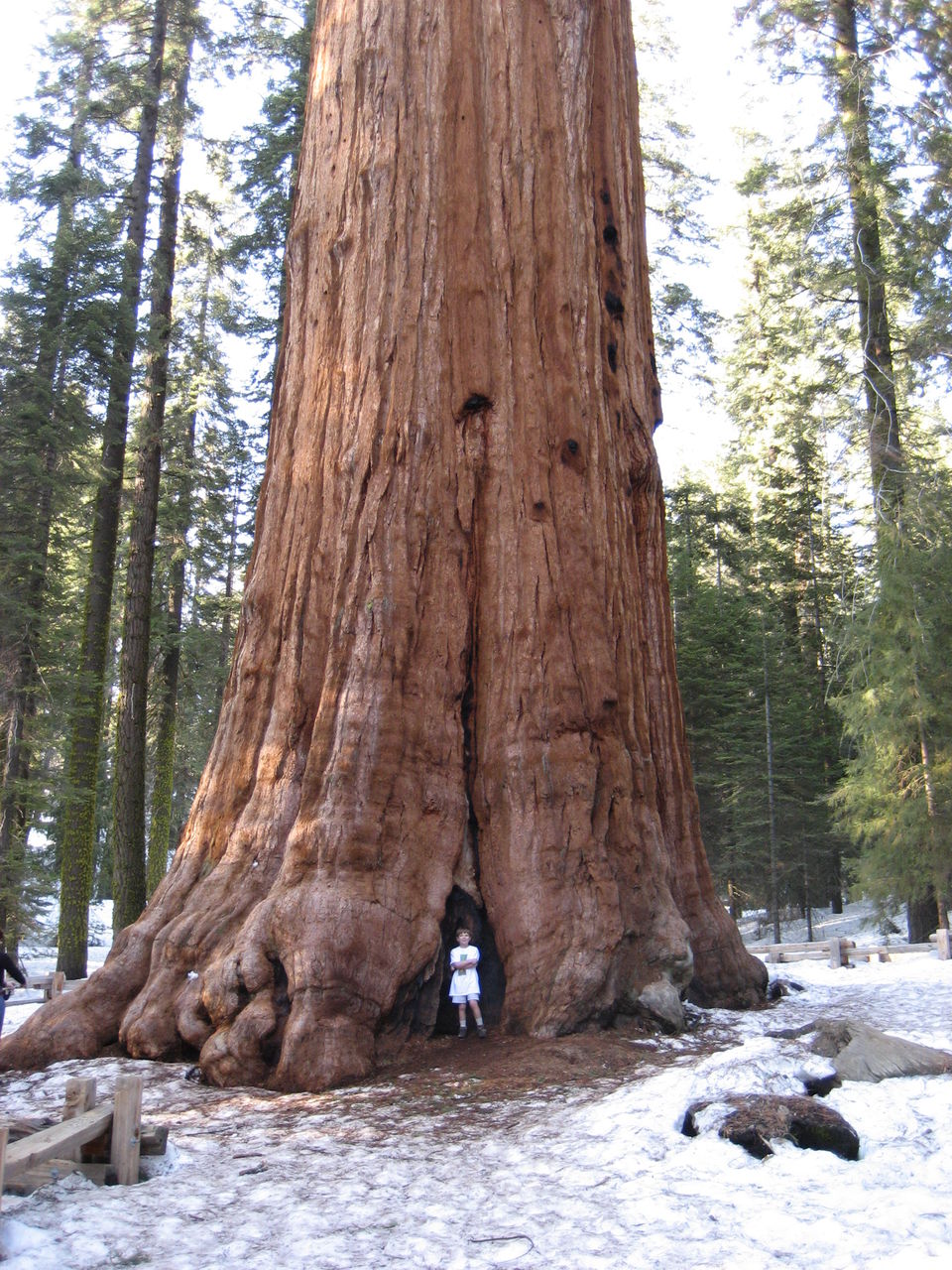 Pic via Neal Parish