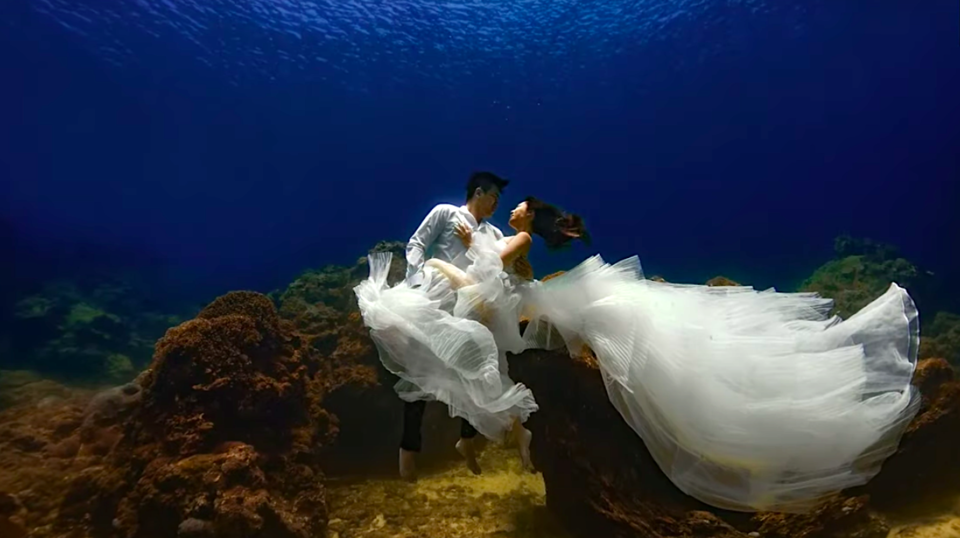 Have you ever thought of exchanging vows beneath the shimmering waters of a sea? Ever wanted to tie the knot in the untouched depths of the magical marine life? Havelock Island (renamed to Swaraj Dweep in 2018) located in the Indian union territory of Andaman and Nicobar Islands is gaining popularity of conducting such a unique wedding in the depths of the Arabian Sea.
The underwater wedding ceremony can be held a few feet below sea level, and the bride and groom can be accompanied by their close friends and family members. An underwater stage made of coconut shells, flowers, and palm leaves can be set up. The rich marine life will form the backdrop of the event. The vows can be exchanged using placards. Getting wedding goals already??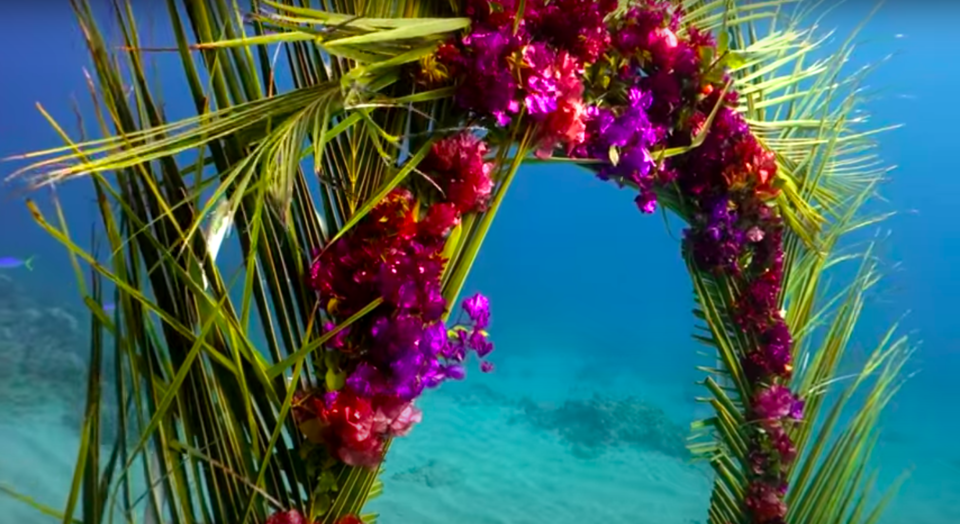 Andaman Island has among the best underwater sites for marine life-loving couples where they can take the plunge and exchange their rings. Imagine getting surrounded by tropical fish and fascinating sea creatures. And don't worry, you don't have to be an expert swimmer to get married under the water. You and your lover can seal the deal in a unique aquatic style without any hassle at all. For that, you don't need to be a certified diver as air helmets are supplied to you that allows breathing under the water without s mask. You can smile, laugh and blow kisses, too! The cherry on the cake, you will already be in one of the most romantic honeymoon destination spots in India.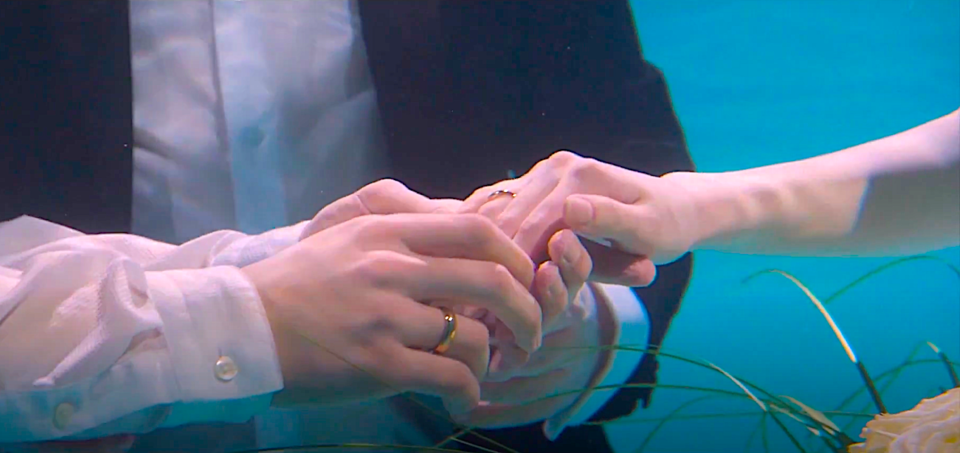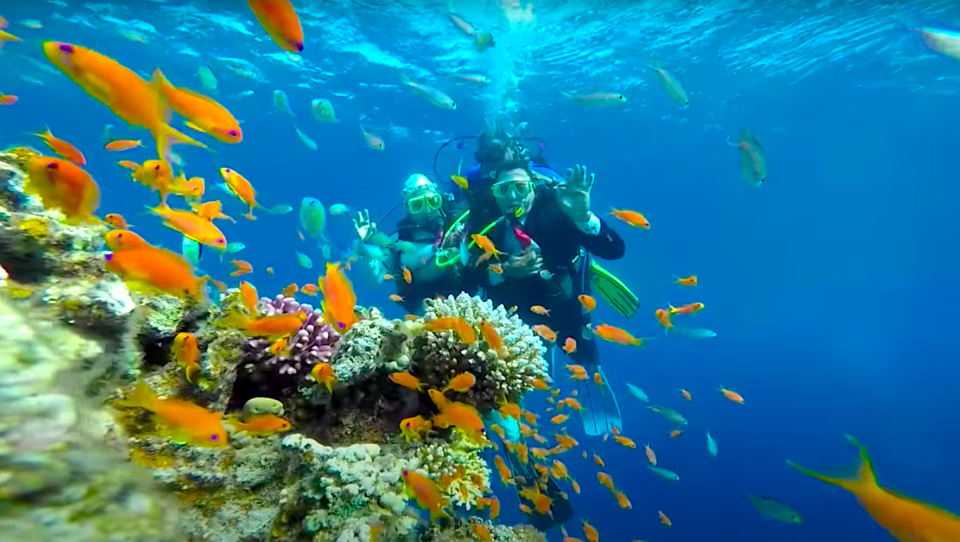 Special arrangements to be done for an underwater wedding
When you are under the water, it is necessary for you to be able to stay in one place long enough so that you can exchange vows and rings. Thus, a spot with minimal current or surge is perfect. To make the whole experience more pleasant for everyone, selecting a tropical location not requiring more than nine millimeters of neoprene is ideal. Things under the water should be as safe and as simple as possible. That's why, you should pick a shallow spot with plenty of bottom time and good natural light. This will ensure lovely photographs as well.
After finalizing the diving location, you should make sure that there is a professional dive centre nearby that is willing and capable of helping with the logistics. Resorts in Havelock such as Havelock Island Beach Resort have cottoned on to the underwater wedding trend. It offers packages as per your requirements that take the stress of planning the details off your hands. There are a lot of things to be kept in mind while making arrangements for your underwater wedding. Thus, hiring the resort's expert team to make the biggest day of your life even more special would be the best thing to do. You should only focus on enjoying your D-Day!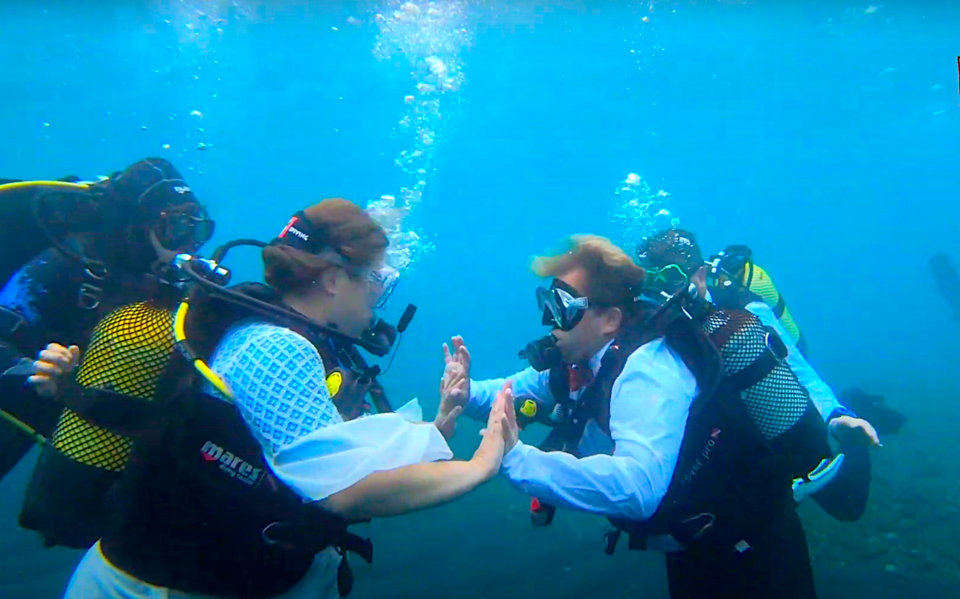 An officiator with a dive qualification along with a marriage license should also be arranged. A photographer capable of capturing moments under the water has to be hired as well. If you don't want to limit your guest list, then provisions for all those guests should also be made who can't dive. However, this is not tricky at all. A shallow site can be chosen for snorkelers or you can also choose to have a reception later at the resort.
Make a checklist (You don't want to forget anything under the water!)
Last but not the least, remember to make arrangements for the special items that you won't find on a conventional wedding checklist. Boutonnières for the groomsmen and confetti for the flower-girl are not required in an underwater wedding. But you'll need to remember spare o-rings and mask straps in case of a mishap. Also, don't forget to prepare dive slates prepared with pre-written "I do". Extra weights are mandatory for maintaining your position on the seafloor throughout the ceremony. And the bridesmaids can stock up on waterproof mascara, if needed!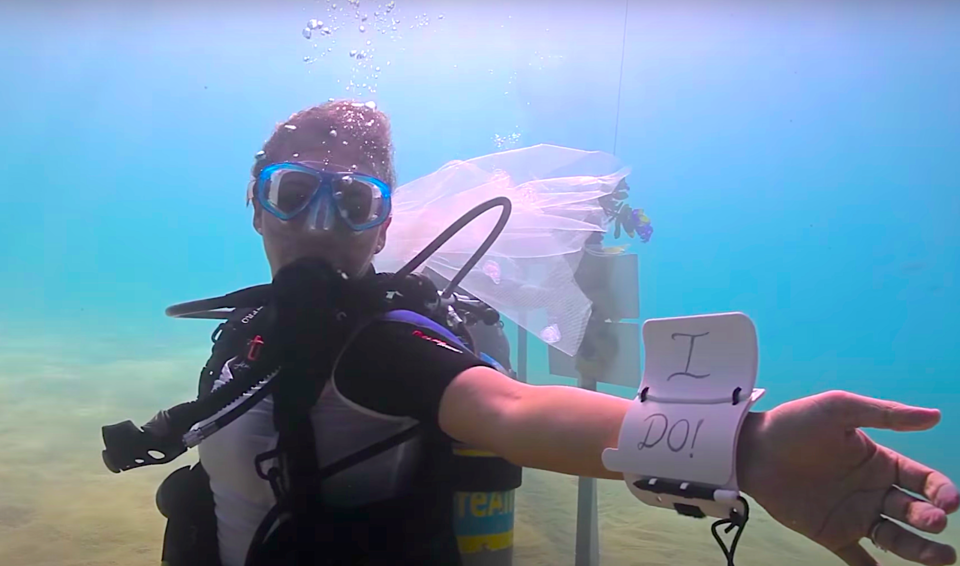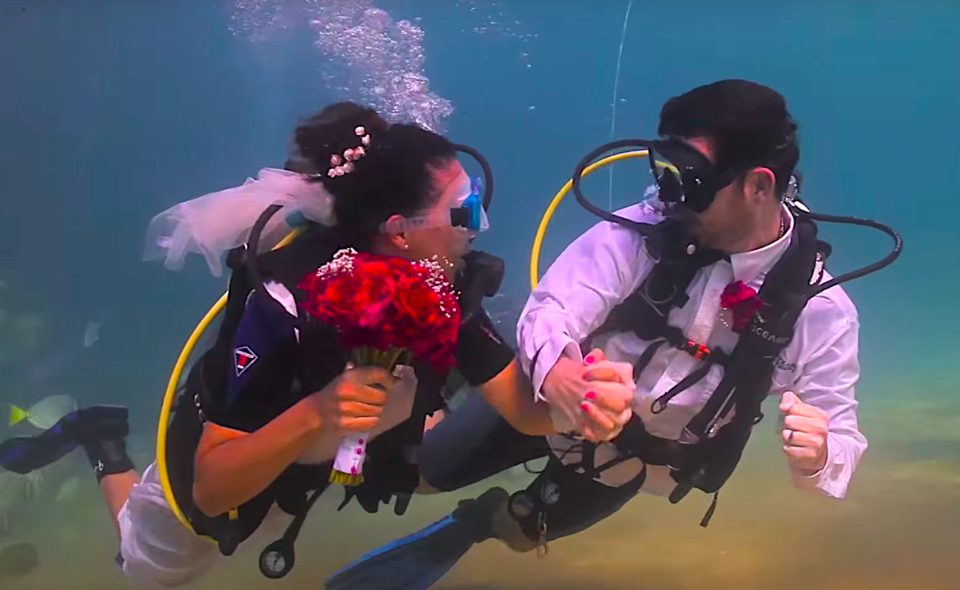 Do you know Captain Slate in the Florida Keys is known for performing underwater weddings since the 70s! He conducted a wedding with as many as 100 divers, and this has been registered in the Guinness Book of World Records as the biggest ever. The guests of the couple chose to snorkel above the ceremony. Now that is something no one is ever going to forget their whole life.
Not a very much popular trend in India as of now, but Havelock Island is slowly gaining acceptance as being the destination for underwater weddings. The tiny island is a diver's paradise and one of the best places in the country for shore diving as well. This diver's paradise has started to offer underwater weddings. Havelock Island Beach Resort is your go-to property and their in-house diving facilities are totally worth your money. The marine life is extremely rich there. The resort also offers beach wedding services.
Getting married with marvelous marine life is an amazing experience to have for you as well as all your guests. Before going for the diving, the couple is given all the necessary instructions so that everything goes smoothly underwater. You can take all the advantages of the incredible waters surrounding the island to enjoy the wedding of the lifetime with a diverse array of marine life as well. The resort can also be booked for an after-party or wedding reception. It is also counted among the best places on the island to experience the sunset.
During an underwater wedding, you can view miraculous marine life without requiring any dive or snorkel experience. The professional trainers of the resort and underwater photographer will accompany you and provide you with flip cards when you are ready and surrounded by different fish. Imagine conveying "I do" under the sea amid such gorgeous natural beauty!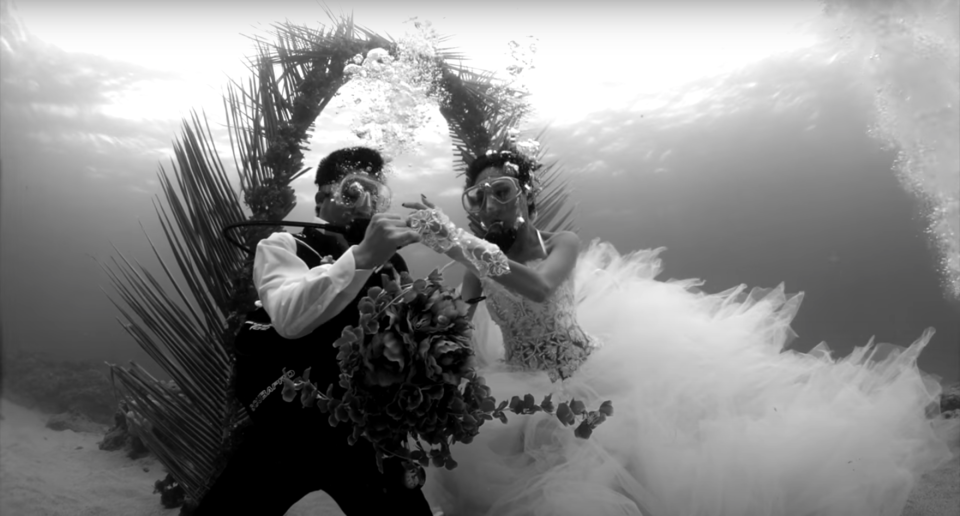 What are you waiting for, in search of a location to your destination wedding, then Havelock Island Beach Resort at Havelock Island - Andaman Islands is the right place to take your wedding vows.