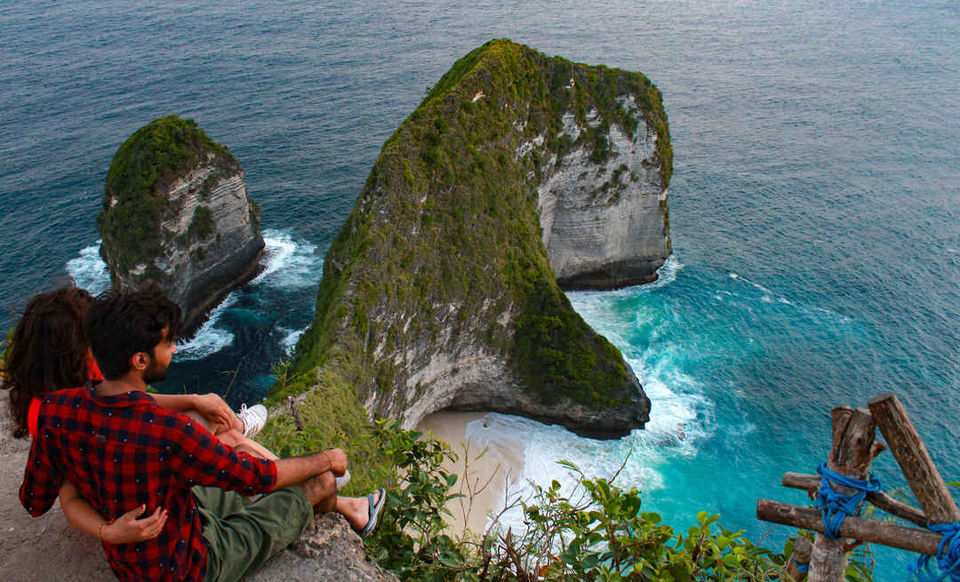 I am a travel enthusiast. And so after my marriage, I was planning my honeymoon trip. For Indians, the hot-favourite honeymoon destinations are the blue beaches of Bali and Maldives. So I searched packages for Bali, Maldives and being a mountain-lover, I checked for Darjeeling too and all the operators showed different itineraries and packages. But Maldives was way out of my budget (around 2 lac) and Bali for around 1.5 lac. So I was planning to settle for Darjeeling with 80,000/-.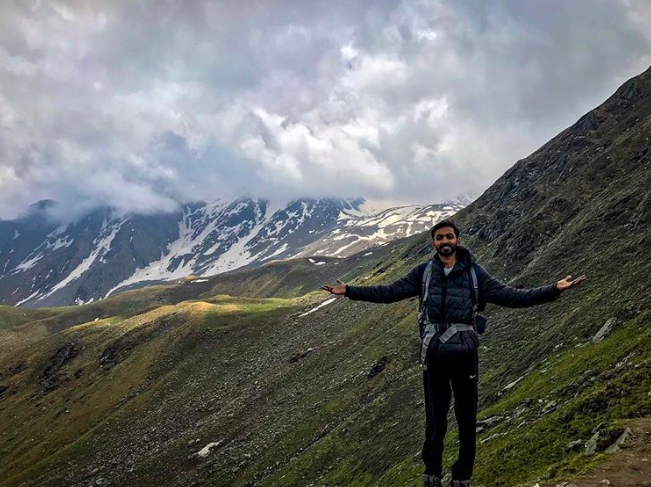 And I was almost convinced of finalising North-East when I stumbled upon a travel blog and then it struck me, why not look out and plan a package on my own!!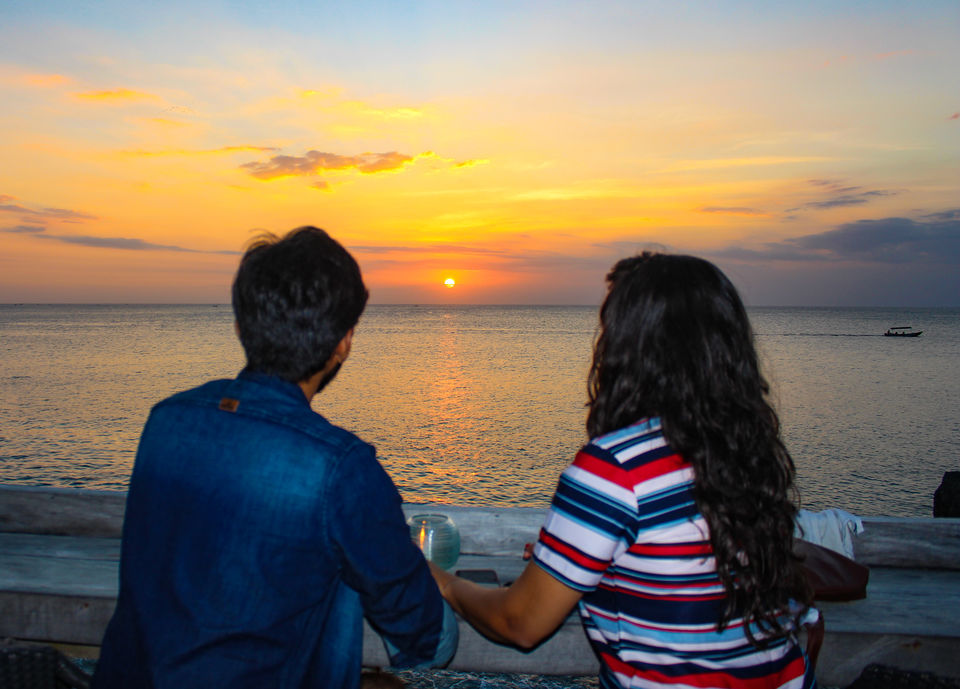 That is exactly what I did and thanks to travel bloggers, I got the whole deal in my budget with added luxury! And this is an attempt to help all those couples who are settling for less when they can book a whole trip on their own…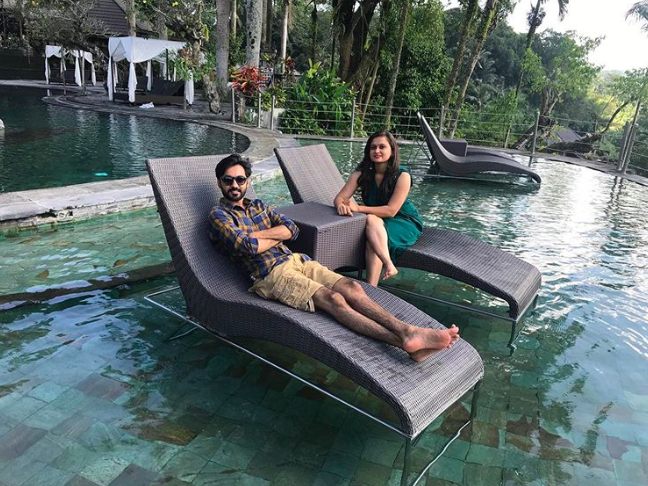 I started checking flight prices and hotel deals in Bali. After checking everything I got an idea that I can book on my own within 90,000/-
Every Gujju has an innate ability to save as much money as we can. Be it buying a home or planning a trip. I almost saved 50,000 this way and so after giving a pat on my back, I set forth with the bookings.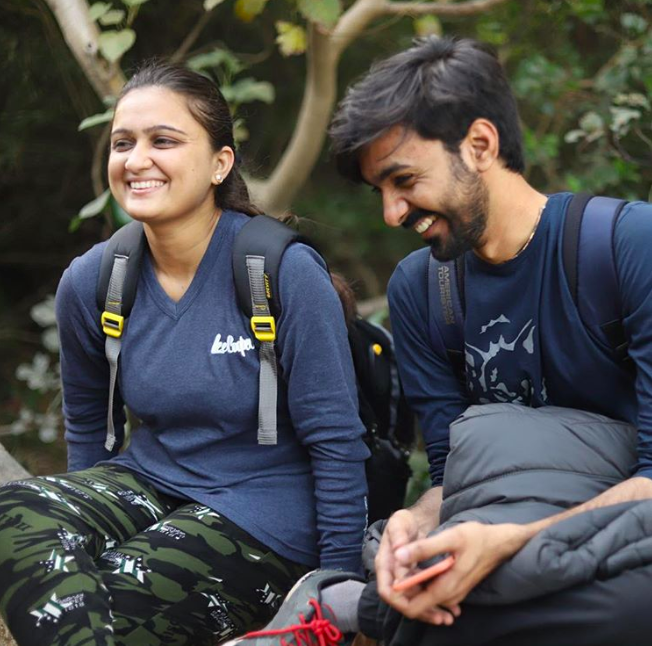 I am from Junagadh, Gujarat and so I checked flight from Ahmedabad to Bali on Goibigo and MakeMyTrip. There were a lot of different price ranges. I was looking for a flight in June.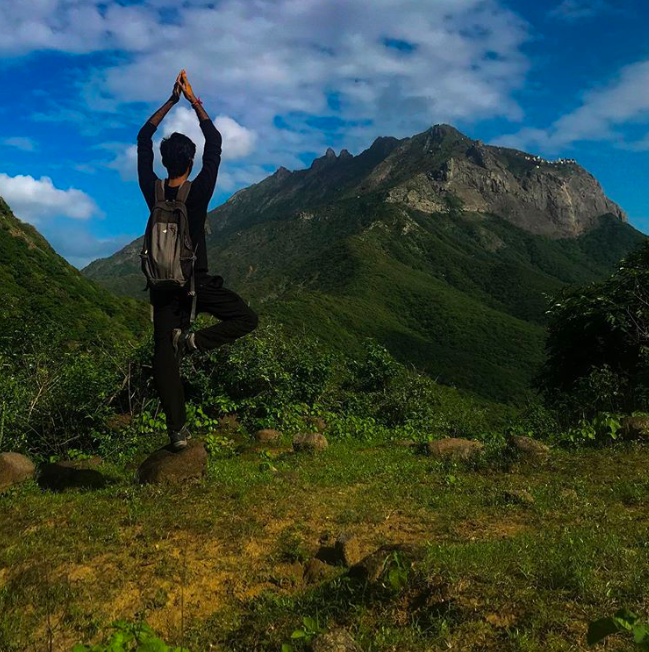 I booked my flight at INR 41,997 (Originally priced at INR 45,997 and got INR 4000 cashback, Ahmedabad to Bali in INR 16526 and Bali to Ahmedabad in INR 25471) with the return for two people. Yeah you read is right, I booked my flights only 1 month prior to the travel date and I got an amazing deal. I want you to know that before booking anything, you should check and compare everything (Hotels and Flights).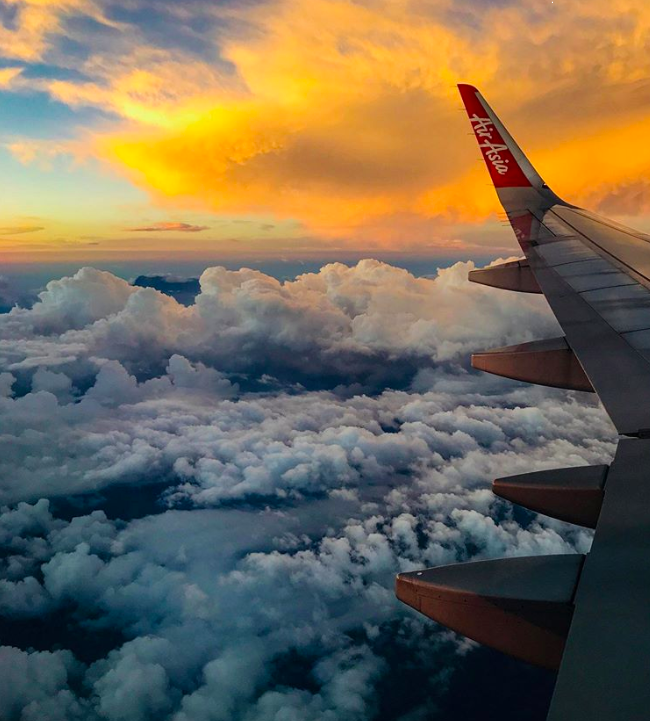 Let me tell you how I got such a cheap deal. I first booked for my return, Bali to Ahmedabad. This is because if you book to your destination first, the booking algorithms are designed such that they will increase the prize of tickets from 7-8 days of your booking i.e. your return time. (They sure are smart!) But remember, I am a Gujju and so I tricked the algorithm and booked the return first. Then moved on with booking for Ahmedabad to Bali.
A note: I booked tickets for the cabin baggage only in this price and not for check-in baggage. It is not even needed if you pack wisely. You can carry 7 kg per person in the cabin baggage.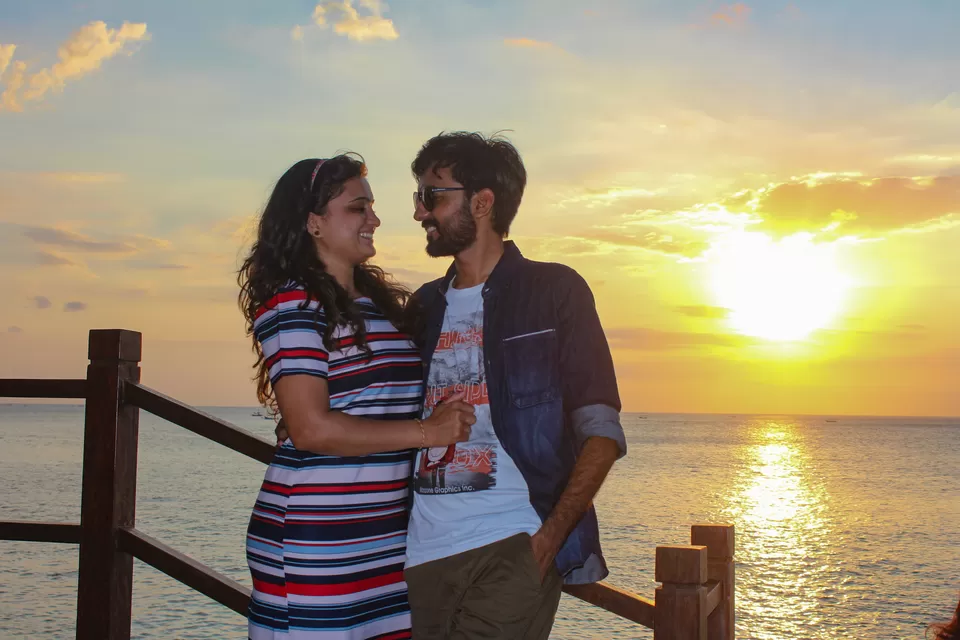 So use this JUGAD when you book flight tickets and you can get an unbelievable deal on all the bookings!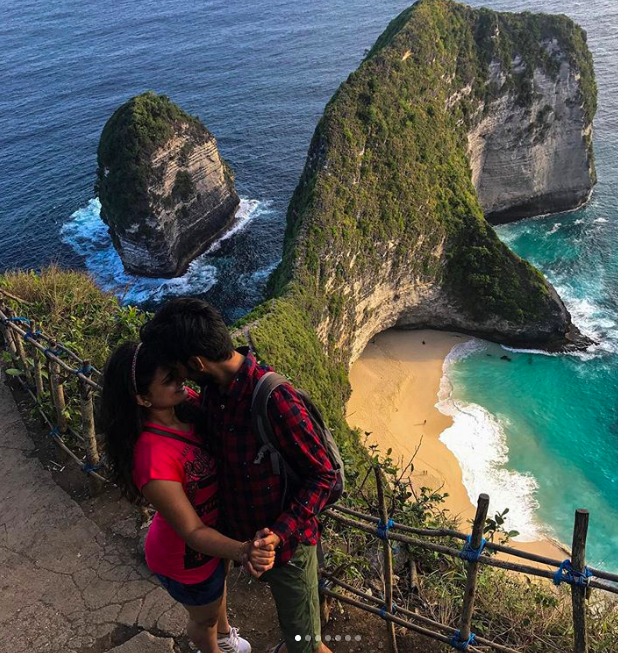 Time in Bali
In Bali we spent 7 nights and 8 days. I booked all hotels with Agoda and MakeMyTrip before 1 month and with a total hotel cost of ₹ 19,150 with private pool villa. Yes, you read it right!
The first night we stayed near Bali airport Kuta and the next day we booked a taxi for Ubud and we stayed in Payogan Villa (private pool villa) in Ubud for the second night and the third night near Ubud to explore the nearby places.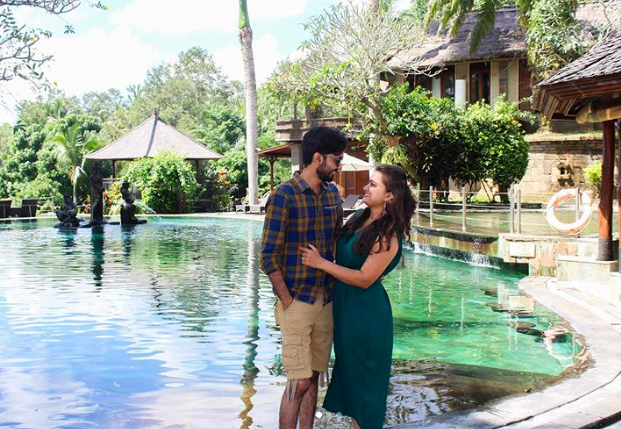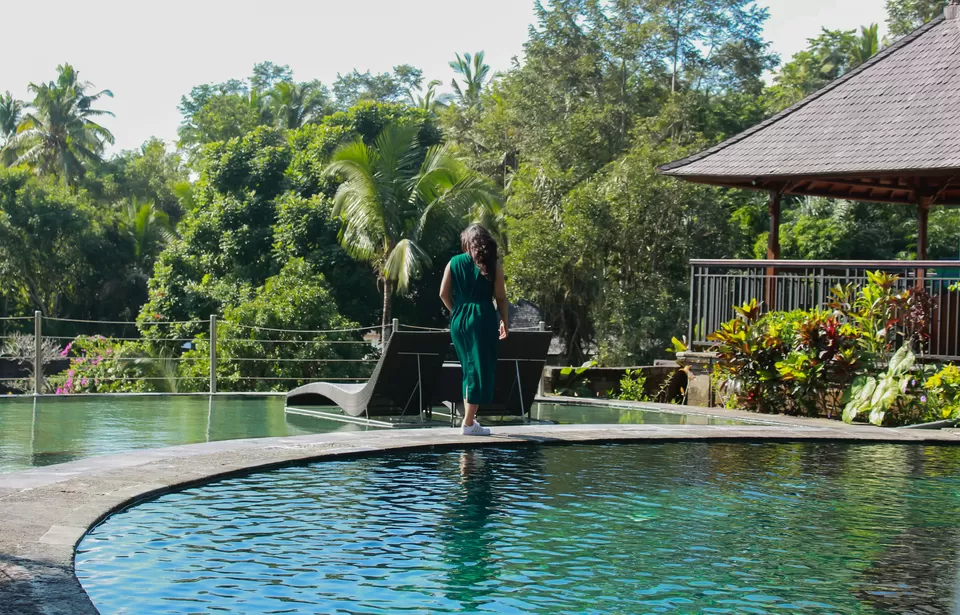 We took a bike on rent for local sightseeing (local bike is risky if you don't have an international license! I didn't have any license but I took the risk!). They charge around ₹ 400 per day for a bike.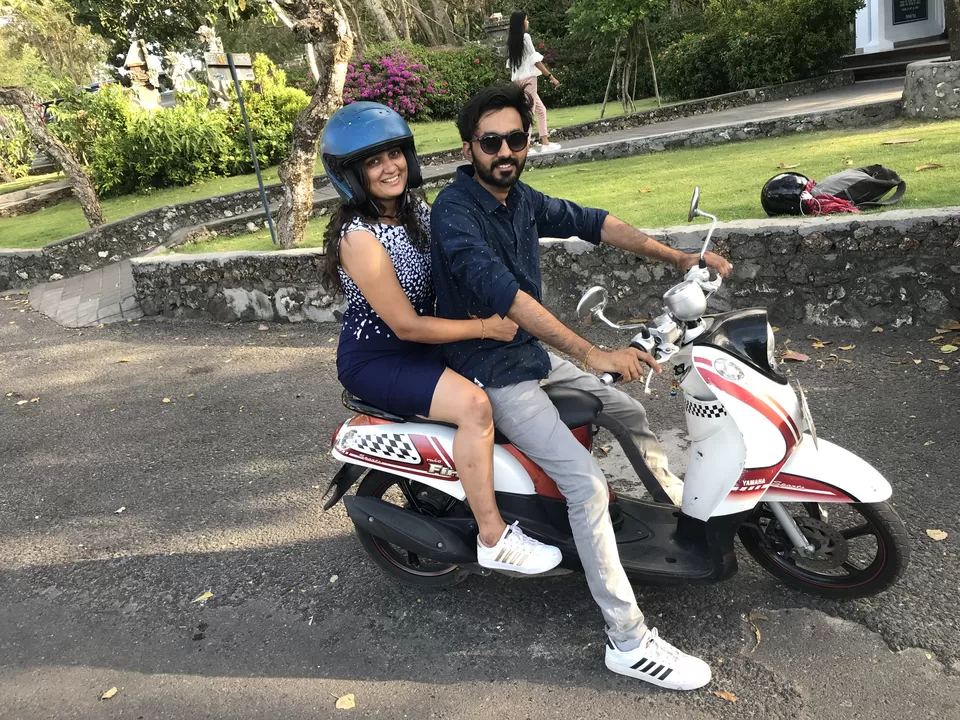 On the fourth day, we took a taxi from Ubud to Sanur beach for one day visit to Nusa Penida.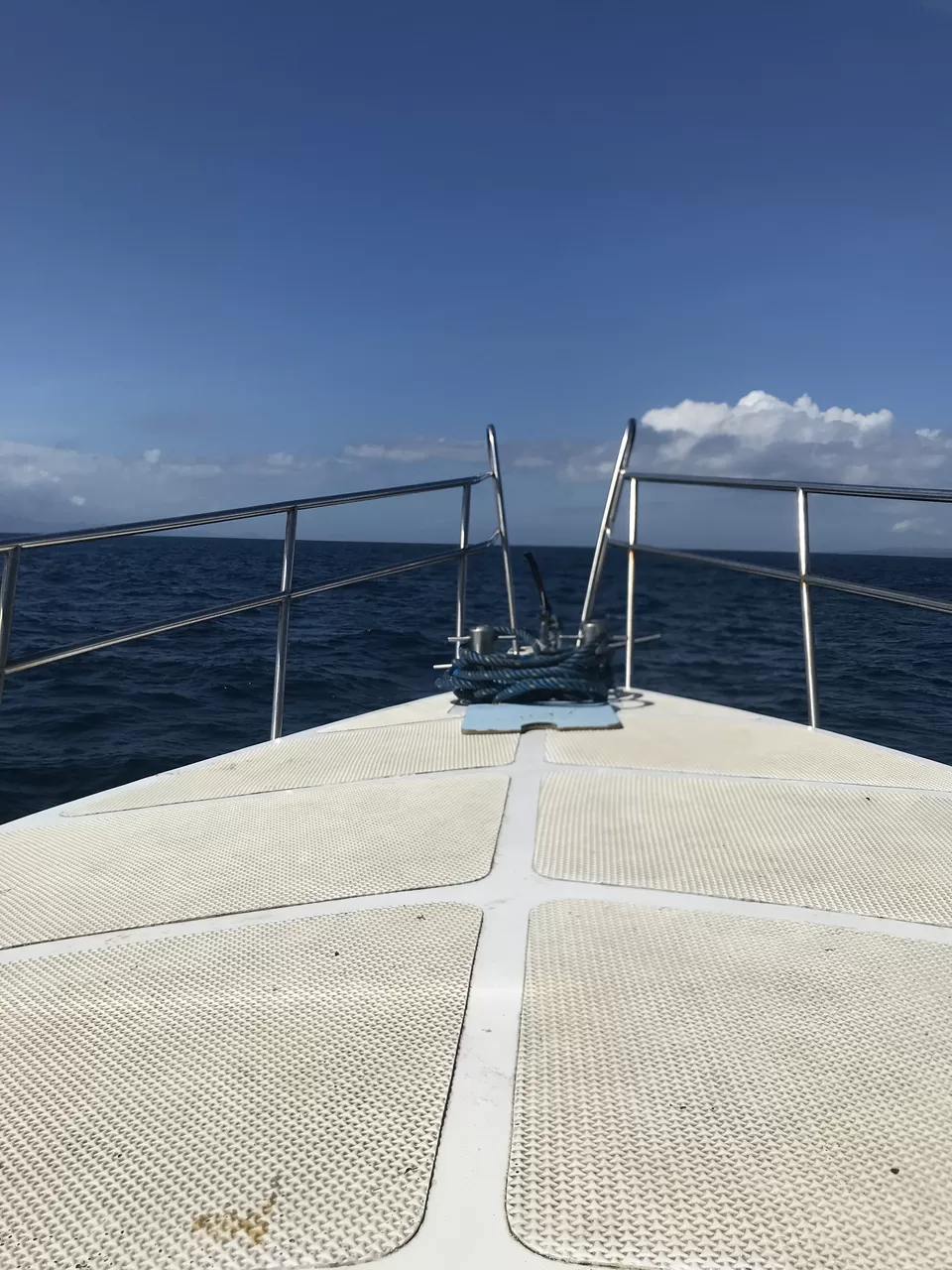 From Sanur to Nusa Penida we booked a speed boat with the total cost of ₹4000 for two people with the return policy.
On the fourth night, we stayed in Nusa Penida.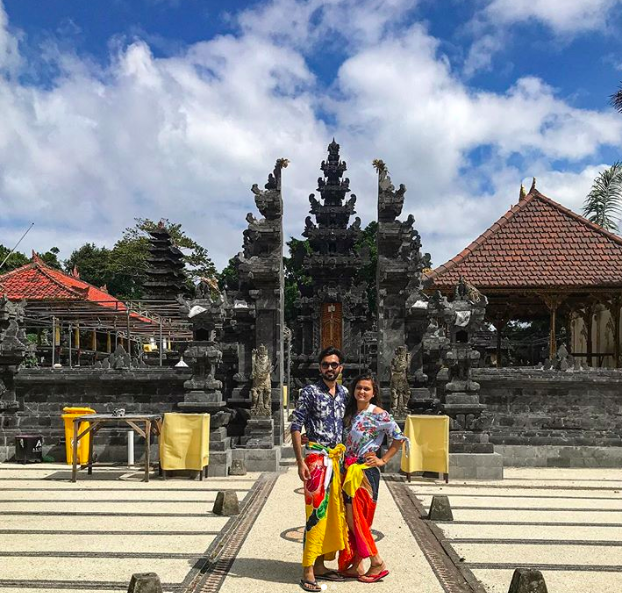 On the fifth day, we returned for Kuta and then we checked in Kuta hotel for 2 nights. We explored Kuta on the bike and then on the last night we stayed near the airport in a luxurious hotel for resting and they provided airport drop facility too!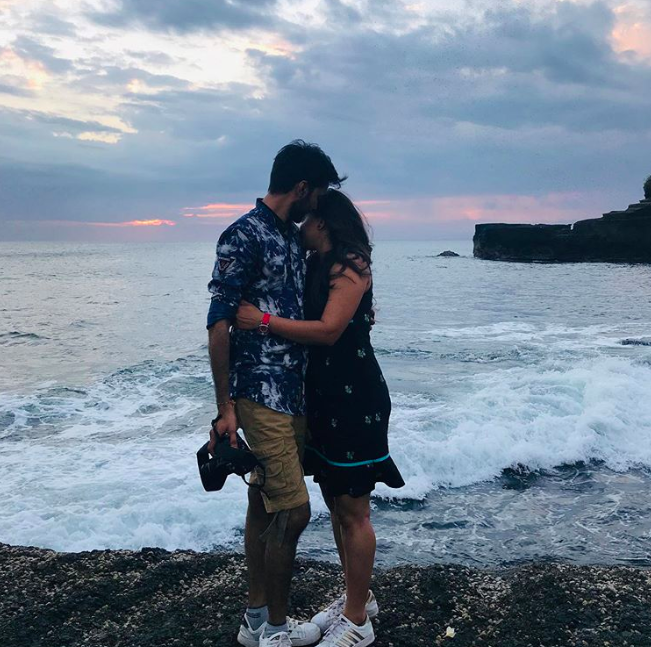 On day eight our flight was at 1.30 pm IST from Bali airport.
Cost of food
Every hotel offered me a free breakfast along with booking, I checked a lot of blogs related to food in Bali and I found that there are only a few options available for vegetarian food and especially for Indian food.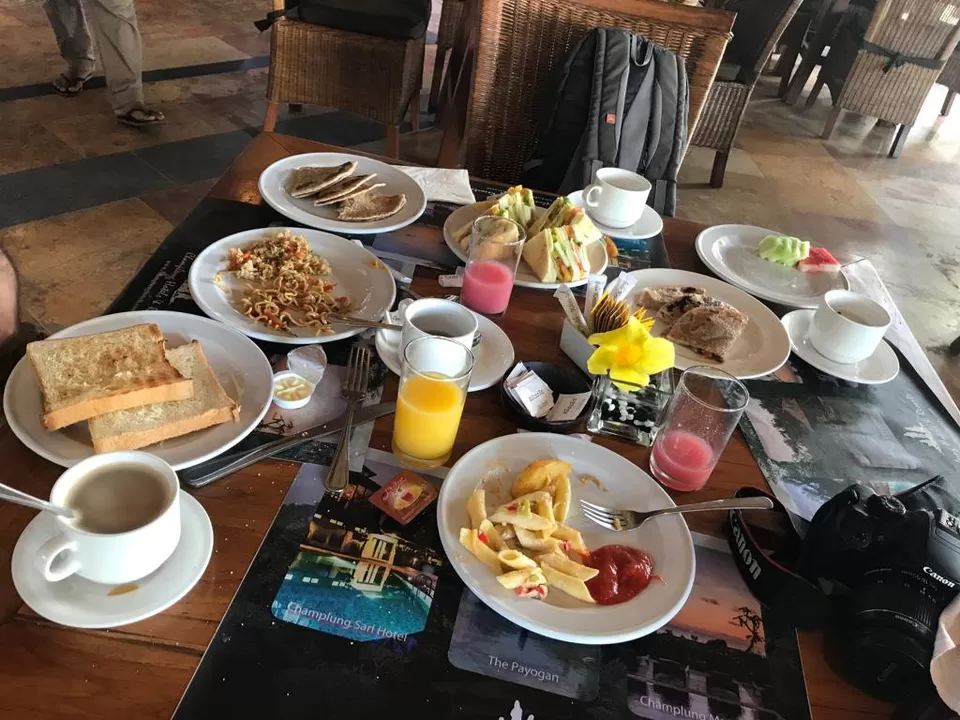 So we carried lots of Thepla, Khakhra, Gathiya and Jam for lunch. Here, I want to state that, when you explore places where there is no option available for Indian food then it is best to carry some snacks with you.
We wanted to have some veg food on our last day and so I checked for Indian Veg Restaurants and booked a table in a nearby restaurant.
The food was too costly, we spent around 1400 each day for Dinner + Fruits + Water Bottle (for 2 people).
Some Veg Restaurants in Bali
Veg Restaurant in Ubud
Ganesha Restaurant (Indian food is available with a lot of options)
Veg restaurant in Kuta
Ganesha and Kailash Parbat (Kailash Parbat is a good place to have Veg food)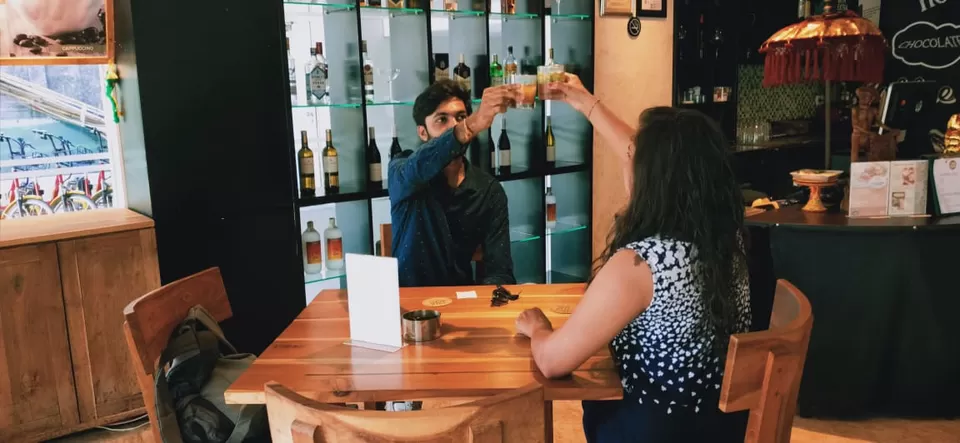 Let's come to the part where you raise an eyebrow, because it is about the money you need to carry when you are out there.
How much money you need to carry for Bali?
I carried ₹ 30,000 i.e. around 450 $ for daily usages like food, taxi, bike and water activities, etc.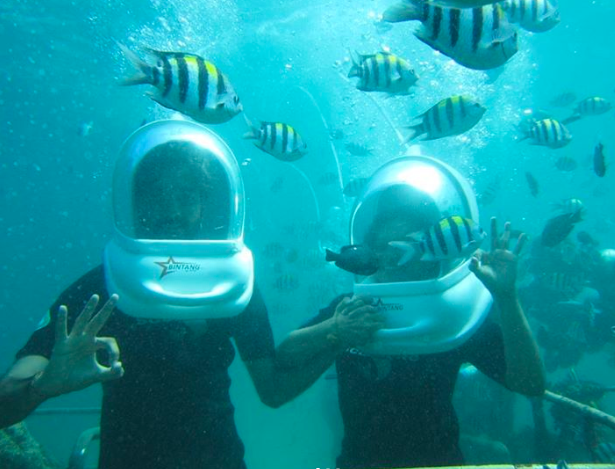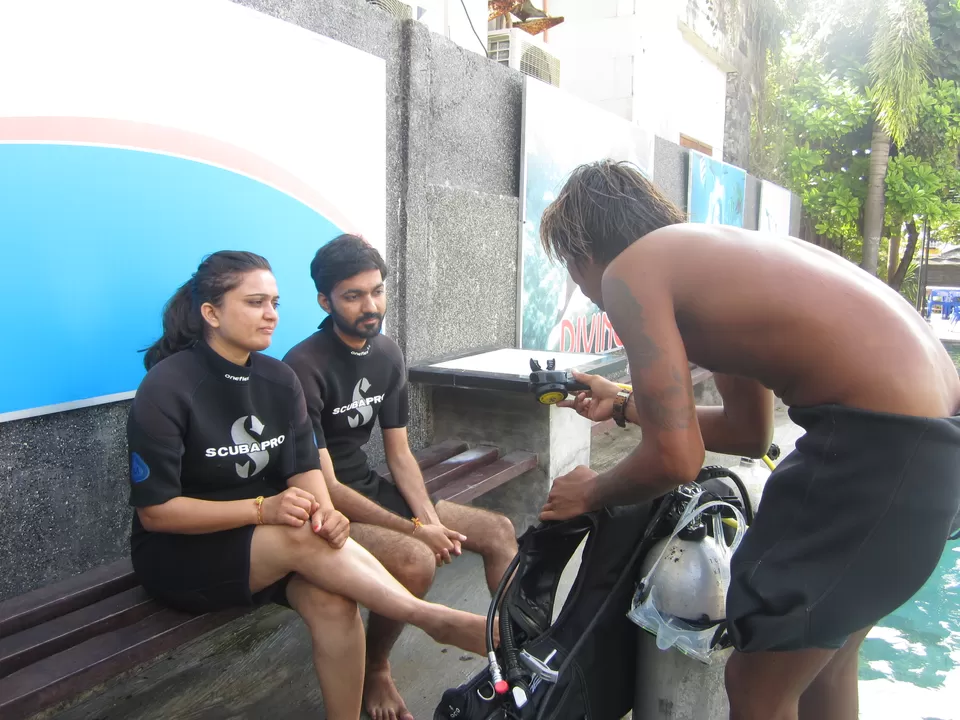 In Water Activities, we enjoyed Sea Walking, Banana Boat, Speed Boat, and Fish Fly. I booked these four activities one month ago on Bali kerishan website for water sport in only ₹ 7500/- for two people and I paid them after my all activities were done. So, if you want to do water activities then book it before you visit Bali because if you book it on the spot then this cost can be more than 15,000/- for two people!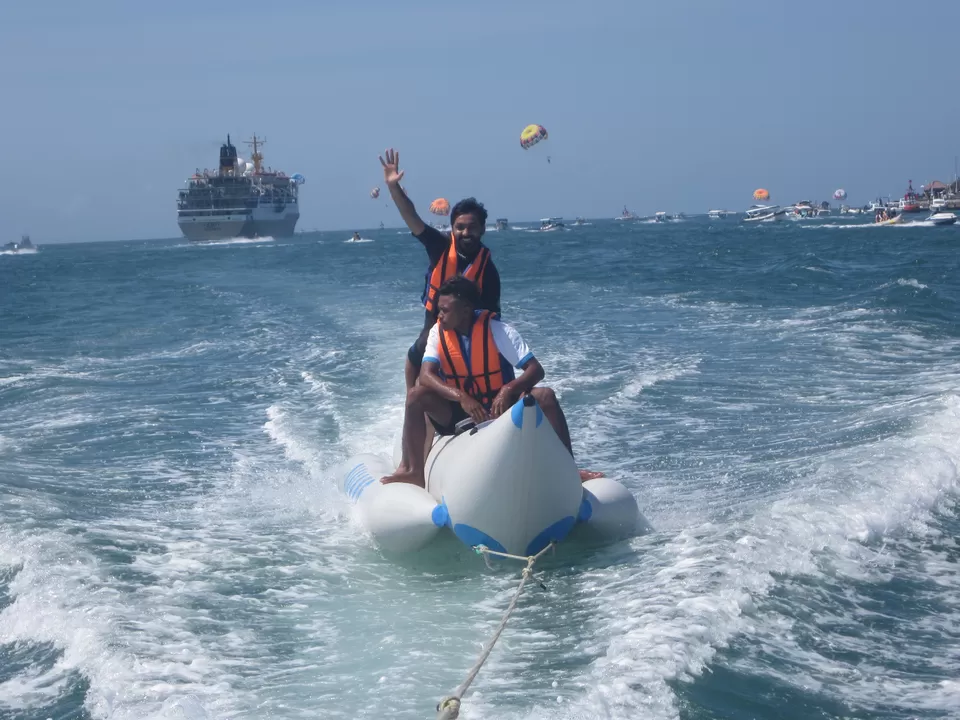 For Nusa Penida, you can book speed boat locally by negotiating. It is a one-day trip with the same cost as a night's stay at a luxurious place! Like, if you book your speed boat and then stayed there for the whole night, they won't be charging extra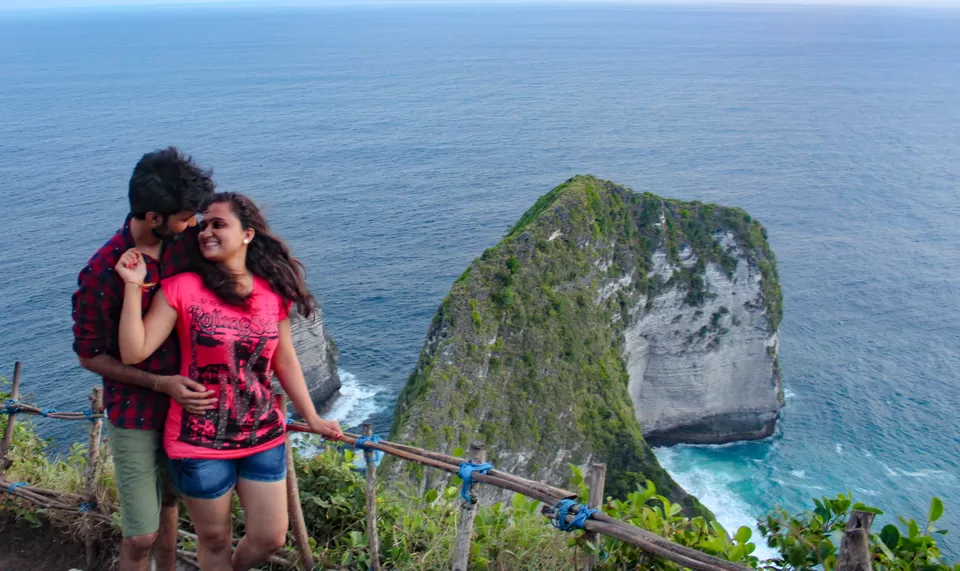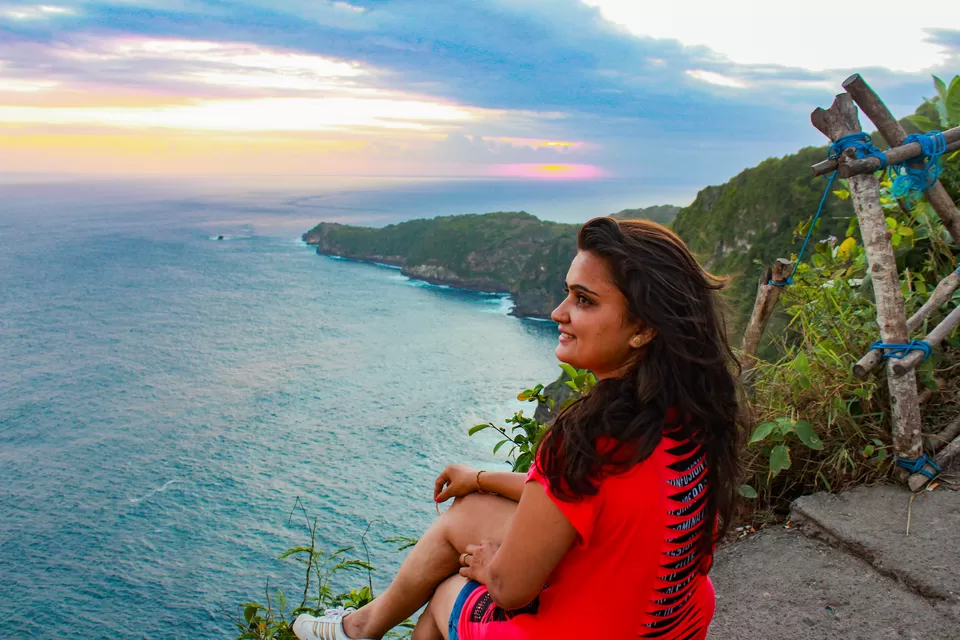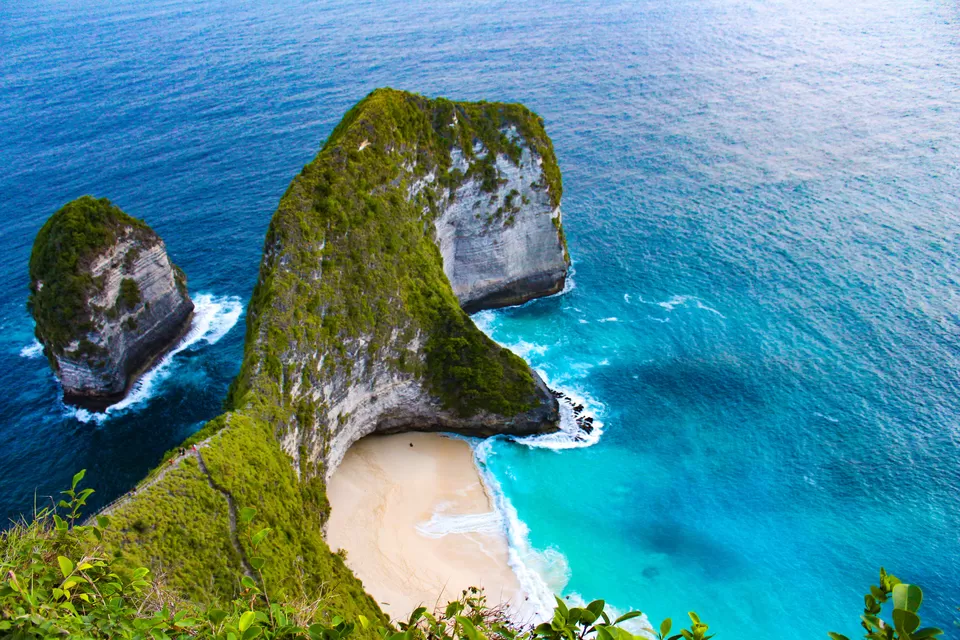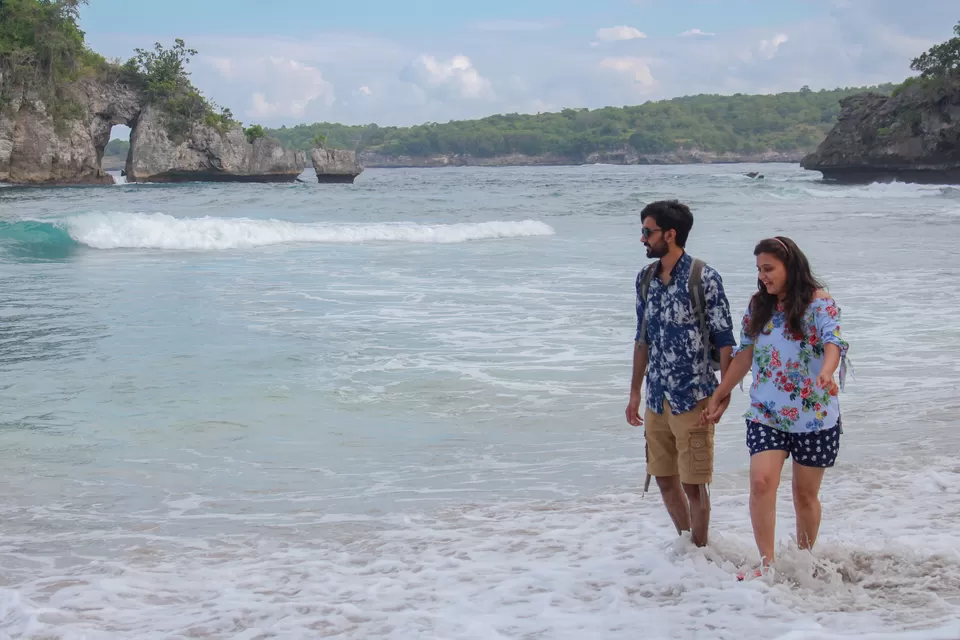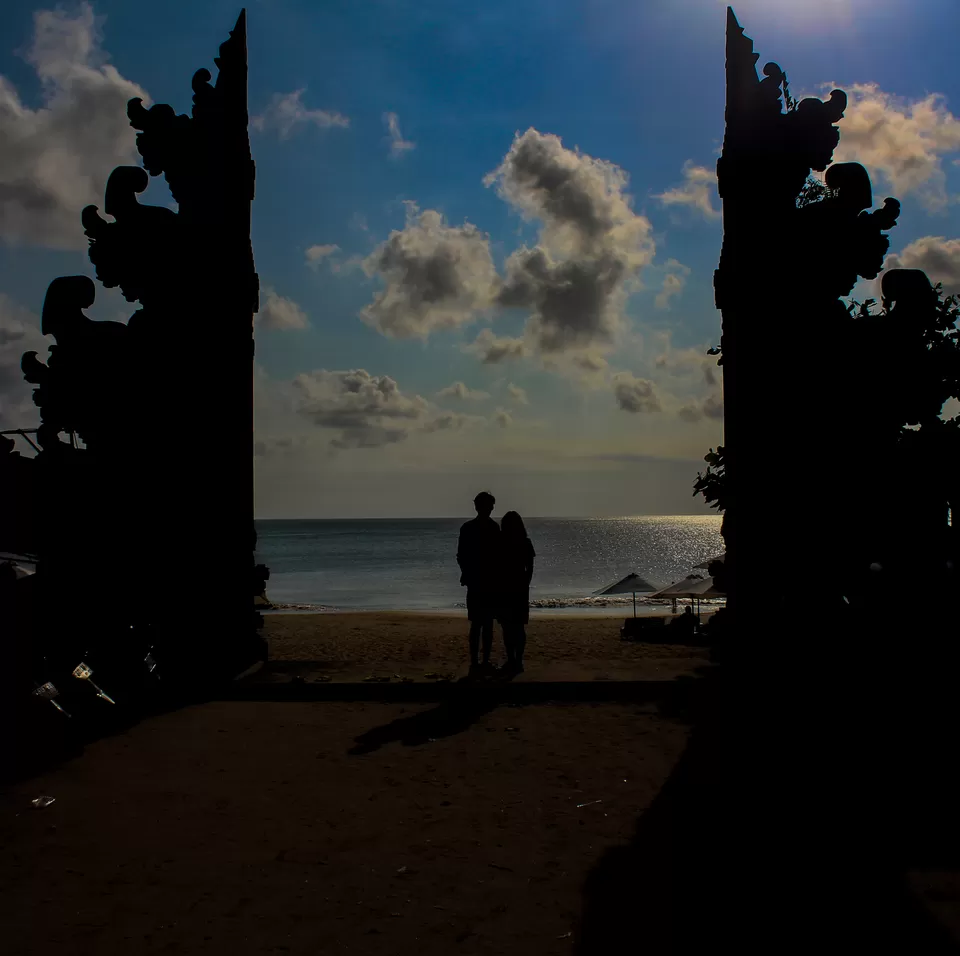 Now let's check how we completed our trip in only ₹ 98,000/- including flights;(for two person)
Flight total cost – ₹ 41997
Hotel cost – ₹ 19,150
Cash on hand – ₹ 30,000
Speed boat for Sanur to Nusa Penida(return) - ₹ 4000
Other cost and traveling food cost- ₹ 3000
Total –₹ 98000/- for full trip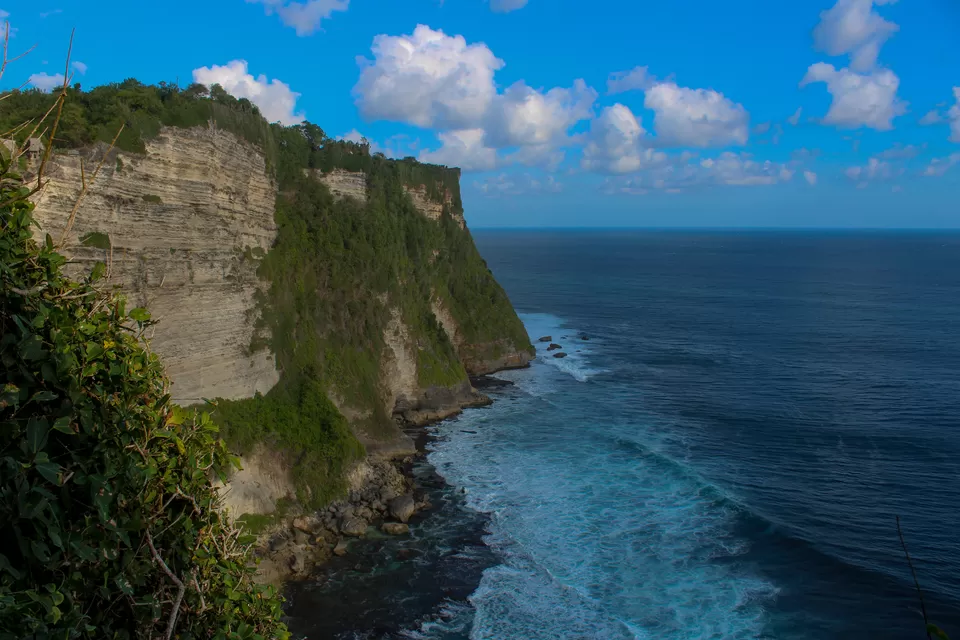 This is not a full itinerary, wait for my next article where I'll be giving you brief information about how you can spend your valuable time in Bali and how to plan your trip all by yourself!
More stories and bali update visit on instagram - @im__vishal
Frequent searches leading to this page:-
bali honeymoon package, bali tour package for couple, bali indonesia package tour with airfare, bali indonesia tour package, bali tour package from india, bali honeymoon package cost