The charm of the Sri Lankan landscape is tangible – awash with green and blue, the island country is chock-a-block with paddy fields, cinnamon groves and a sun-toasted coastline. The tropical terrains teeming with tea plantations are dotted with saree-clad pickers and traversed perennial by rusty rail tracks. And notwithstanding the 30 years of war and a terrifying tsunami, the skies speckled with coconut fronds emanate a laid-back tempo synonymous with the unhurried pace of life on the islands. Elephant herds ambling about mangroves, and church-going locals exchanging broad southern smiles, can be found at every bend. And with a superlative cuisine of crisp golden hoppers and the most fragrant of curries, a sultry Sri Lanka honeymoon is the perfect way for you and your partner to begin the next chapter of your lives.
Getting there
Reaching Sri Lanka from India's major cities of New Delhi, Mumbai, Kolkata, Chennai, Hyderabad and Bangalore is quite easy. It will however be the most economical to fly from Chennai. Sri Lanka honeymoon starts at Colombo-Bandaranaike International Airport (CMB) that sees flights from Air Asia, Jet Airways and Spice Jet to and from Chennai.
The return fare (Chennai-Colombo), during the peak month of December will be ₹10,540 per person.
Visa for Sri Lanka honeymoon
You can apply for a 30-day visa online, which is valid for a month from the date of arrival, but an extension can be obtained for up to six months. The processing takes up to two days and costs ₹986. You can also get a visa on arrival at the Colombo-Bandaranaike International Airport, but this will be a relatively long and tedious process and costs ₹1,315.
What to see and do
Through six blissful days of Sri Lanka honeymoon, we'll hop from one city to the next and each will usher you in with its Dutch homes syphoning off the country's postcard-perfect beaches and its infectious energy.
Itinerary: Sigiriya – Kandy – Nuwara Eliya – Bentota – Colombo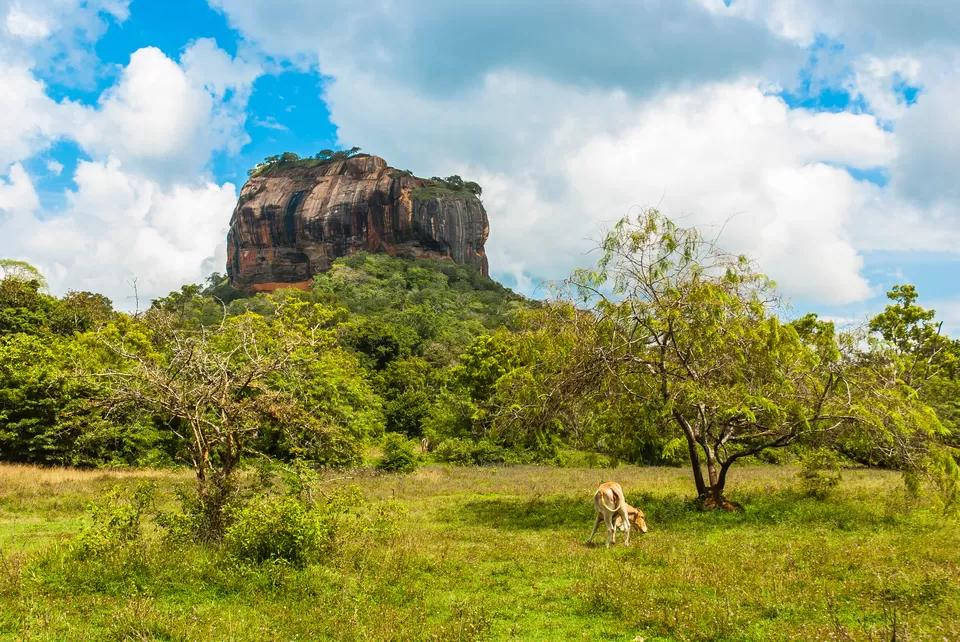 What to see: Sri Lanka honeymoon package has a plethora of options to explore. Offering an array of spectacular views, a short hike through the lesser-known caves of Pidurangala are a must-do; ride past the freshly-painted temples and peaceful stupas and explore the nature reserve of Ritigala; after crossing numerous sweeping gardens, hike up to the 5th century citadel of the Sigiriya Rock; keep a lookout for the striking tuskers roaming the countryside; visit the fascinating Sigiriya Museum decked with centuries-old artefacts; for a glimpse into the country's art scene, visit the gallery of Pethikada.
Where to eat: Claim a hammock at the creekside Rasta Rant and try anything from their breakfast menu or their fruit rotis. Go to the cabana-style restaurant Chooti, for their sweet and savoury roti breads and the one-of-a-kind fruit shakes.
Where to stay:
Budget: The Nilmini Lodge
Luxury: Zinc Journey Sigiriya
You can check out more stay options for your Sri Lanka honeymoon here.
Up next: From Sigiriya, take a bus or taxi down to Kandy.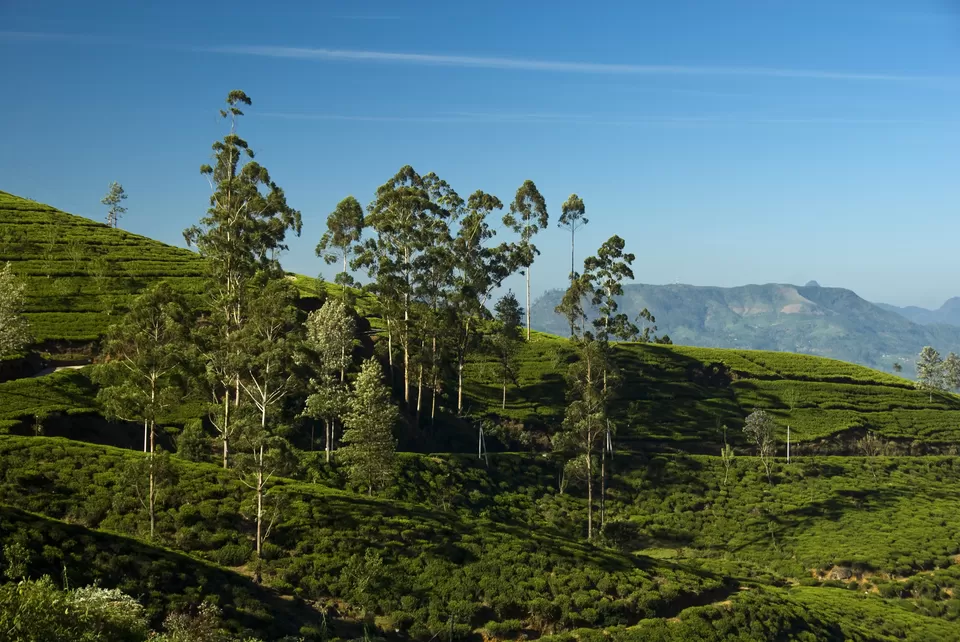 What to see: A religious centre for the Sinhalese, explore Kandy's Buddhist pilgrimage sites; after an hour or so of sourcing souvenirs from the old bazaars, make a long stop at the fascinating UNESCO World Heritage site of the Temple of the Sacred Tooth Relic; take a leisurely stroll by the cinematic Kandy Lake; early birds can also visit the Bogambara lake; stop by the ginormous Bahiravokanda Vihara Buddha Statue that towers over the entire city; stop by the charming Tea Museum, and have a cup or two of the alleviating Ceylon Tea.
Where to eat: At any local bakery look for the little cakes and dunk them into coconut and mango chutney before eating them. For dinner, head to any local eatery and get yourself a masala dosai or two.
Where to stay:
Budget: Lake Round Residence
Luxury: Queen's Hotel
You can check out more stay options for a Sri Lanka honeymoon here.
Up next: Take a scenic train-ride to Nuwara Eliya, from Kandy.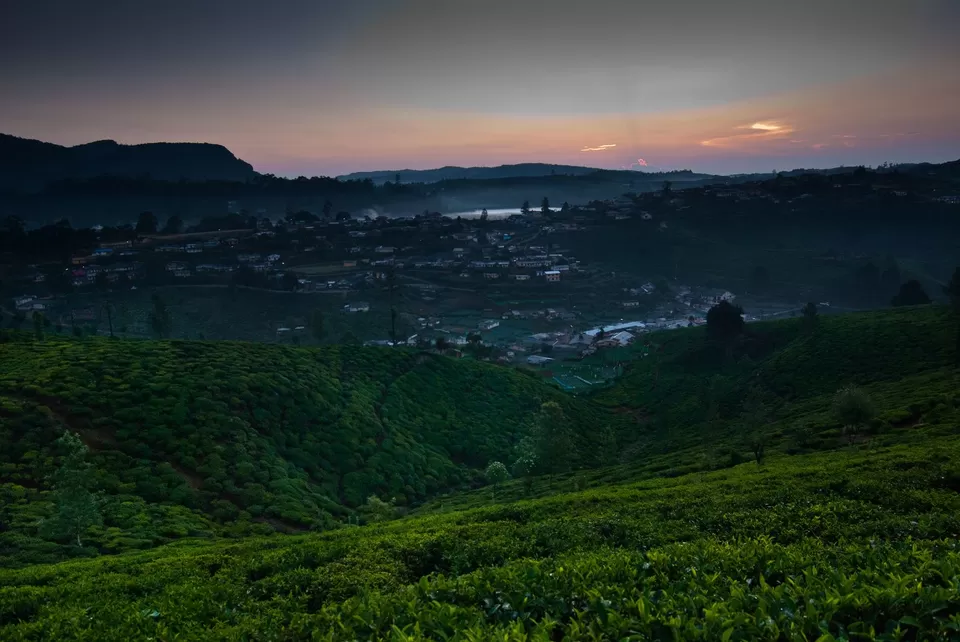 What to see: Take a walk through the verdant hills of Pedro Tea Estate and take back home some tea; catch the sunset at the Hakgala Gardens; for those customary pictures, head to one or all of the shimmering waterfalls of Lovers Leap, Aberdeen, Dunhinda and Ravana Ella; Seetha Amman Temple should be visited for its rich history deduced from the Ramayana fame; explore the Galway's Land National Park and spot a few hundred rare bird-folk; walk southwest from Nuwara to the top of Single Tree Mountain; for an authentic colonial experience, book a trail ride from the town of Nanu Oya towards Kandy.
Where to eat: Try the flavoursome green jackfruit curry from any restaurant. Get yourself a glass of thambili – a sweet, refreshing coconut drink from any Nuwara Eliya Cafe. With the likes of roast beef and puddings, dinners at the Hill Club are a must. You could also head for high-tea at the Grand.
Where to stay:
Budget: The Train View
Luxury: Tealeaf
You can check out more stay options here.
Up next: Bentota is 211 kilometres away and can be accessed either by bus or taxi.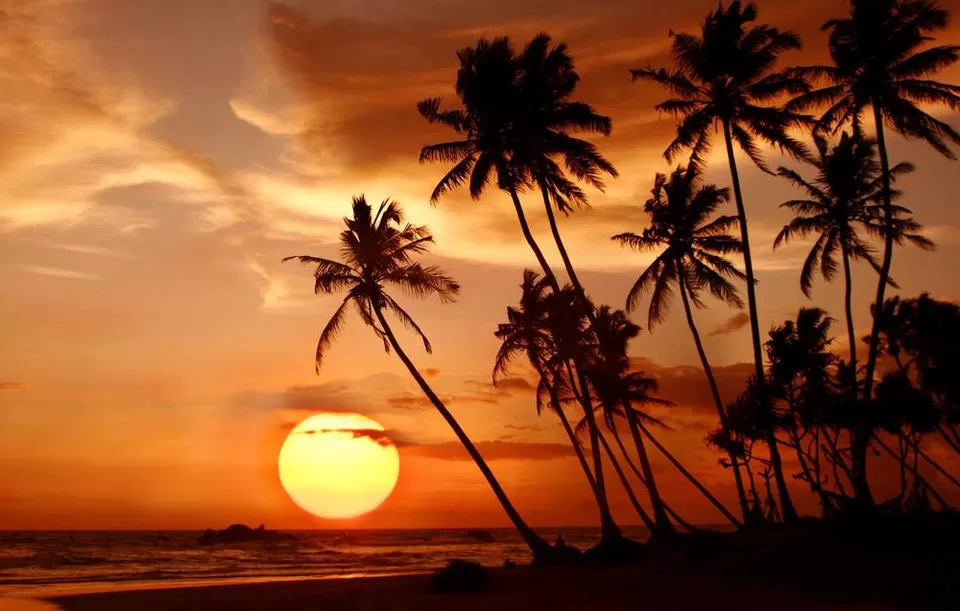 What to see: If you're travelling in December, try attending the Bentota Perahera – the Buddhism festival sees parades by musicians, fire-jugglers, dancers and elephants; visit the turtle hatcheries fringing the Induruwa Beach; at Chaplon Tea Centre's verandah, get yourself one too many cups of Ceylon Tea.
Where to eat: From any fruit stall, get yourself a plate of the karta kolomban mangoes and when you stop for lunch, feast on the fiery Jaffna crab curry or the comforting murunga stew, created mainly out of drumstick leaves.
Where to stay:
Budget: Haus Berlin
Luxury: Cinnamon Bey
You can check out more stay options here.
Up next: From Bentota, take a train to Colombo.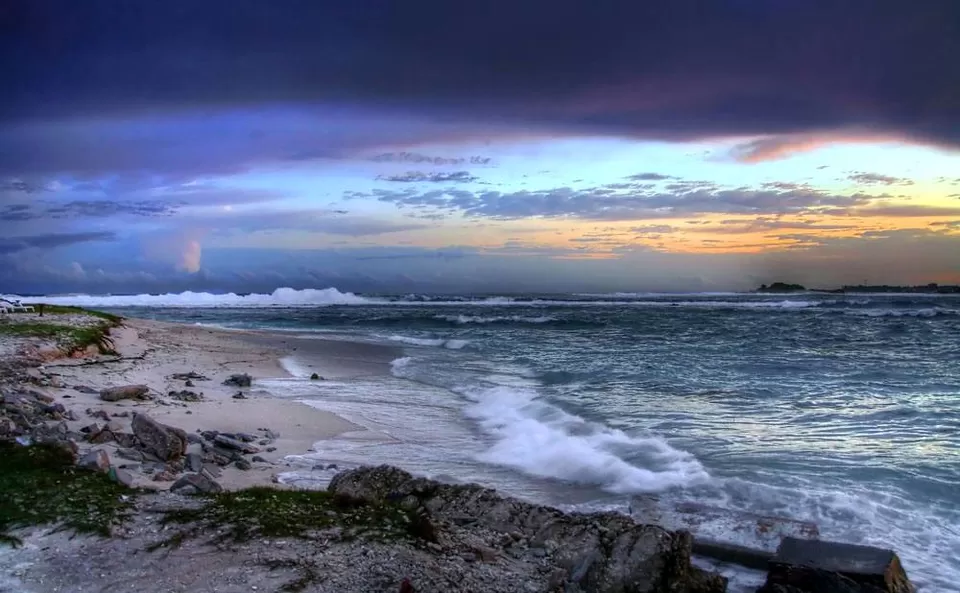 What to see: Hop from one museum to the next, with visits to the National Museum of Colombo, Natural History Museum and the Dutch Period Museum, being a must; take a walk down to the the art galleries of Sapumal Foundation and Lionel Wendt Memorial Art Centre; in the evening, visit the Galle Face Green Promenade and catch the sunset; for a taste of the Sri Lankan culture, visit the Cirque Lanka; for some retail therapy, you can head to one or all of these shops – Barefoot handicraft store, Crescat Boulevard, Lakpahana and Odel.
Where to eat: Go to Cafe on the 5th for authentic Sri Lankan fare. At Kollupitiya, Mango Tree serves impeccable north Indian food and Raja Bojun is teeming with locals owing to the buffet dinners. Have a mango milkshake at Roadhouse Cafe and Japanese platefuls at Ginza Hohsen's sushi bar and tatami rooms.
Where to stay:
Budget: Lilac By Seclusion
Luxury: Ocean Edge Suites
You can check out more stay options here.
Up next: Take a taxi to the Bandaranaike airport.
Head back home from Sri Lanka's Bandaranaike International Airport.
When to go
The best months to travel to Sri Lanka are December through March, when the country sees sporadic rains and the temperatures are pleasant to explore the island-country. Numerous festivals are celebrated during these months. In January, Duruthu Poya is held to commemorate Gautam Buddha's first visit to Sri Lanka and Thai Pongal's harvest festival is held by Tamils to pay gratitude to the sun god. Padmarajarathri's (Maha Shivratri) elaborate ceremony is organised by the Hindu community in February. The Buddhist festivities resume in March and then in December, with the festival of Medin Poya and Unduvap Poya Day. December also sees the entire country coming out to the streets to be a part of the contagious Christmas revelry.
Getting around
The best and relatively economical way to get around in Sri Lanka is via buses, with the ticket costing around ₹60 for short distances.
By road: Hire a tuk-tuk and drive it yourself for an authentic Sri Lankan experience. The three-wheelers (tuk-tuk taxis) are also very common on all the islands and cost around ₹30 for short distances. Similarly, commuting through buses is fairly easy and light on the pocket. The trains, though slower than the buses, travel to nearly every part of the country. Car and bike rentals are also available in abundance at all major markets.
By air: A small seaplane service is run by the Sri Lankan Airlines to the destinations of Nuwara Eliya, Kandy and Galle. Domestic flights between the Colombo City Airport and Ratmalana, Jaffna and Trincomalee are run by Aero Lanka.
Costs
Flight from New Delhi to Colombo, Sri Lanka: ₹14,657 (return fare)
One-way ticket on local buses: ₹70 for short distances
Taxi starting tariff: ₹20
Hotel stay in Colombo: ₹860 to ₹1,200
A meal at a small restaurant or a fast-food joint: ₹170