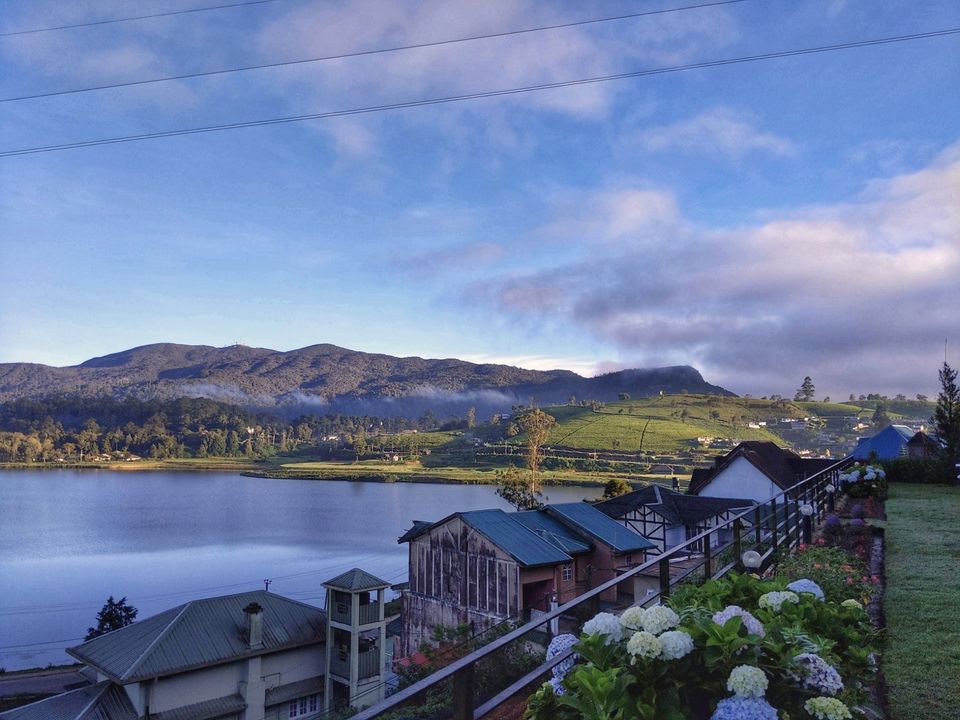 In the heart of the famous Ceylon tea producing mountain side lies the beautiful hill station of Nuwaraeliya. The tea from this region is supposed to be one of the finest from Ceylon. We drove down to Nuwaraeliya from Kandy and by the time we had checked in it was late in the evening.
We stayed in a Boutique hotel called the Serenus Boutique Villa overlooking the beautiful lake Gregory. After checking in we went to town to grab some traditional kotthu and the small street stall did not disappoint. For 230 LKR, we got enough for 2 people and then some.
Serenus is a beautiful small boutique hotel with only 6 rooms. It overlooks the lake Gregory and in the morning as the sun rises one opens the eyes to sea an amazing view. The staff and hospitality is exceptional. They went out of the way to make us comfortable.
As the dawn breaks hundreds of birds from the lake take flight and it was a site to behold. The clouds come quite low and one can literally touch them as they roll by.
Picture postcard is how i can describe the scenic beauty of the place. We had to start early in the morning as we had a train journey to ella. The train journey has been covered separately.