India has traditionally been the land of kings, queens and their larger than life kingdoms. Kingdoms may be a thing of the past now but that doesn't change the fact that India is still one of the top destinations in the world to experience the royal way of life.
So if you're a sucker for luxury or just want to live like a queen for a day or two, you're in for a treat. Right in the heart of the Eastern state of Odisha lies a palace turned boutique homestay that is straight out of a postcard. Opulence, grandeur, old world charm and world class hospitality. You name it and this place has it!
Ideal for
The boutique homestay is tailor-made for luxury seekers and history enthusiasts. The property's wholesome nature also makes it ideal for family travellers. In addition, The Belgadia Palace also makes for a great place stay at if you're looking for a quaint holiday with your partner.
About the property
Nestled in the heart of Odisha's Mayurbhanj district, The Belgadia Palace dates back to the early 1800s. The Victorian-style palace has been modelled on the famous Buckingham Palace and has housed many generations of Mayurbhanj's royal family.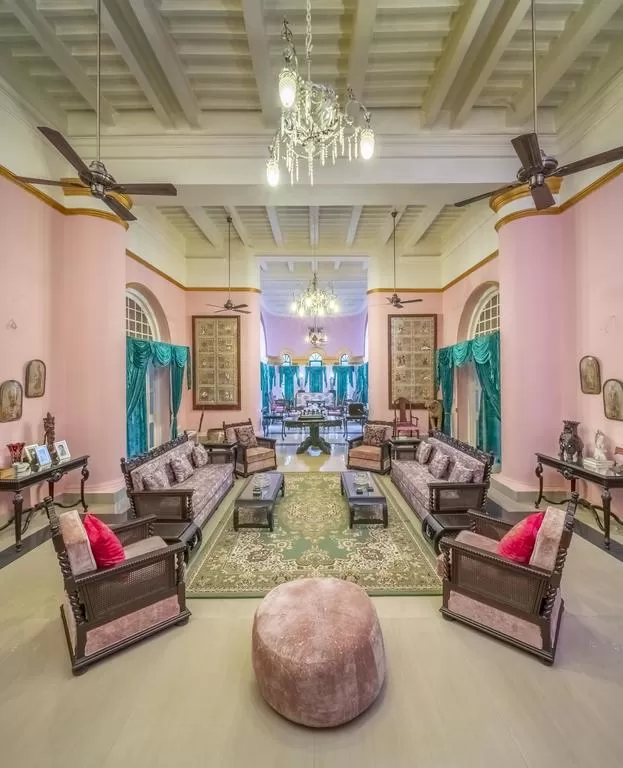 Owing to its history, each corner of the palace is unique in its own way. It is tastefully decorated with antique artefacts, artworks and designer home decor. Interestingly, a part of the palace continues to house the present royalty of Mayurbhanj who come from the royal families of Nepal and Jaisalmer.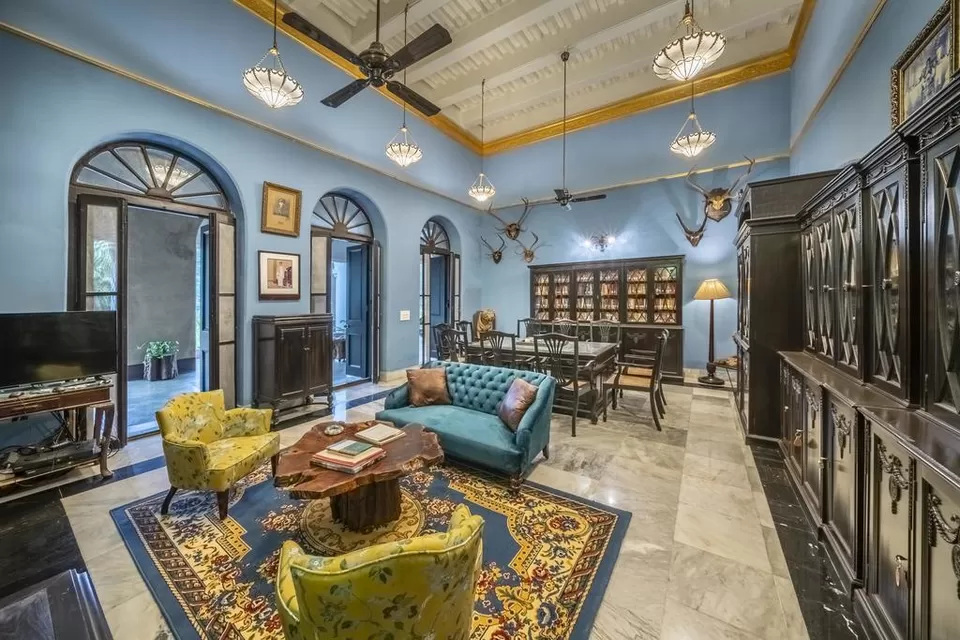 Ever since the palace's recent renovation in 2016 (when it was opened to the public as a homestay), the royal family has also taken a sustainable approach in the homestay's daily functioning. The Belgadia Palace employs a healthy number of local tribal people and also arranges tours to promote local handicrafts, both for national and international travellers. In this entire process, the minds behind bringing the palace back to life also ensure that all the revenue generated finds its way back to the locals. In addition, The Belgadia Palace also promotes water conservation, recycling furniture and use of eco-friendly materials wherever possible.
Food
The Belagadia Palace boasts of a sprawling organic farm where a group of seasoned farmers work day and night to produce fresh fruits and vegetables. The highly skilled kitchen staff then uses this produce to whip up some delectable Odia delicacies that are both flavourful yet homely. In addition, the palace also has a tea room that is done up in a way that you'll find yourself losing to endless conversations over exotic teas.
Cost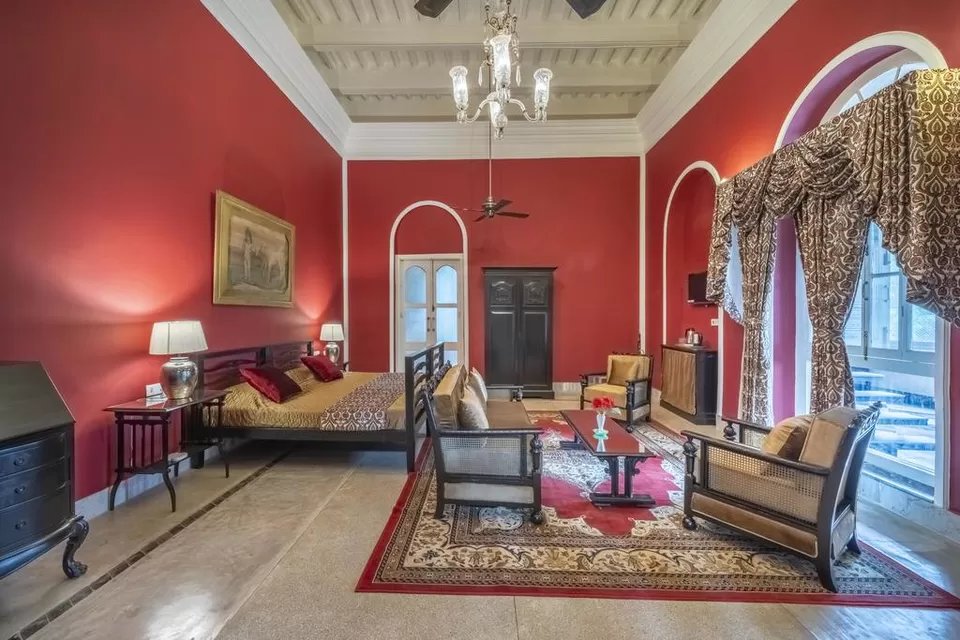 A stay for two starts at Rs. 6,000 per night, inclusive of a lavish continental breakfast. These stay options go all the way up to Rs. 13,000 for the luxurious suites that come with private gardens. Click here to check all the available accommodation options and book your stay.
Best time to go
Odisha, typically has a hot and tropical climate for most parts of the year. However, the weather opens up between October and March, making it the best time to plan a trip to Mayurbhanj.
Things to do in and around the property
1. Go down the memory lane with a property tour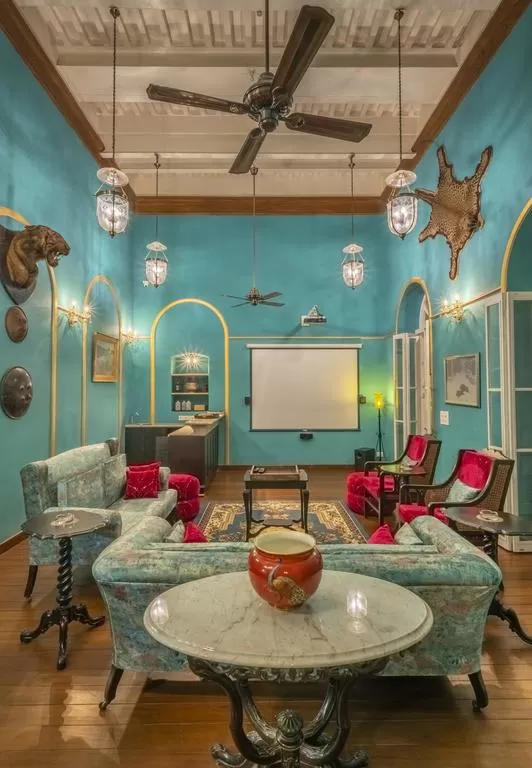 As soon as you enter Belgadia Palace, a feeling of having gone back in time sweeps you off your feet. While staying here, ensure that you take at least half a day out and walk to the corners of the palace. Right from the architectural style to the interiors, the Victorian-era palace is a delight, to say the least. Spend your time gazing at antique art pieces, marvelling gorgeous chandeliers and breathing in clean air as you walk barefoot on misty trails.
2. Have a tryst with the wild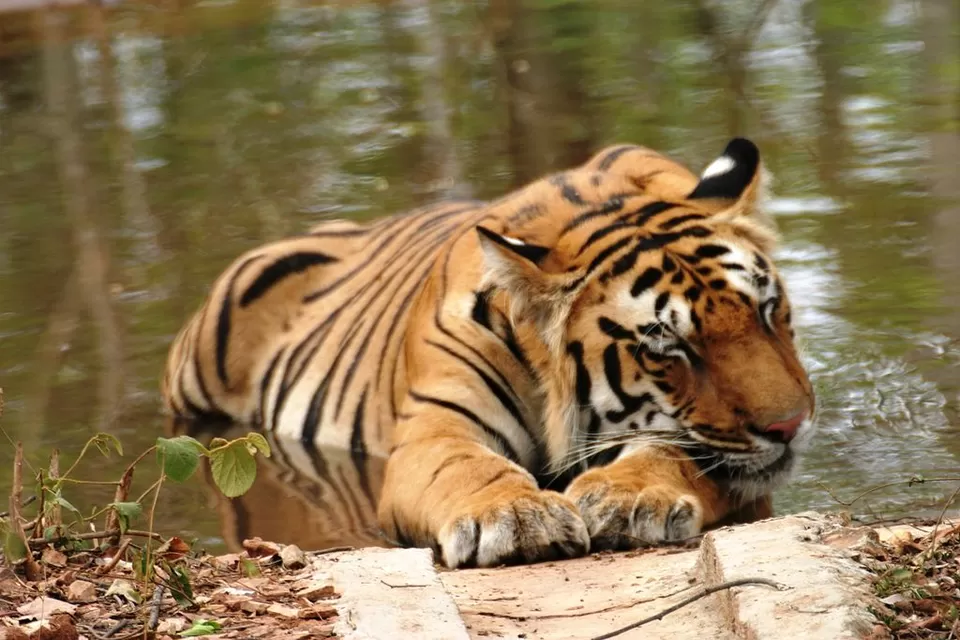 If you happen to be staying at The Belgadia Palace, make sure that you take a day trip to Similipal National Park. The protected area is identified as one of the most prominent wildlife hubs in the state and is home to as many as 100 Royal Bengal Tigers. In addition, one can also spot Asian elephants, Indian bisons, wild boars and leopards amongst others. The park also makes for a great place to go birding and spot migratory birds, especially during the winter months.
3. Take a dip in the holy waters of Odisha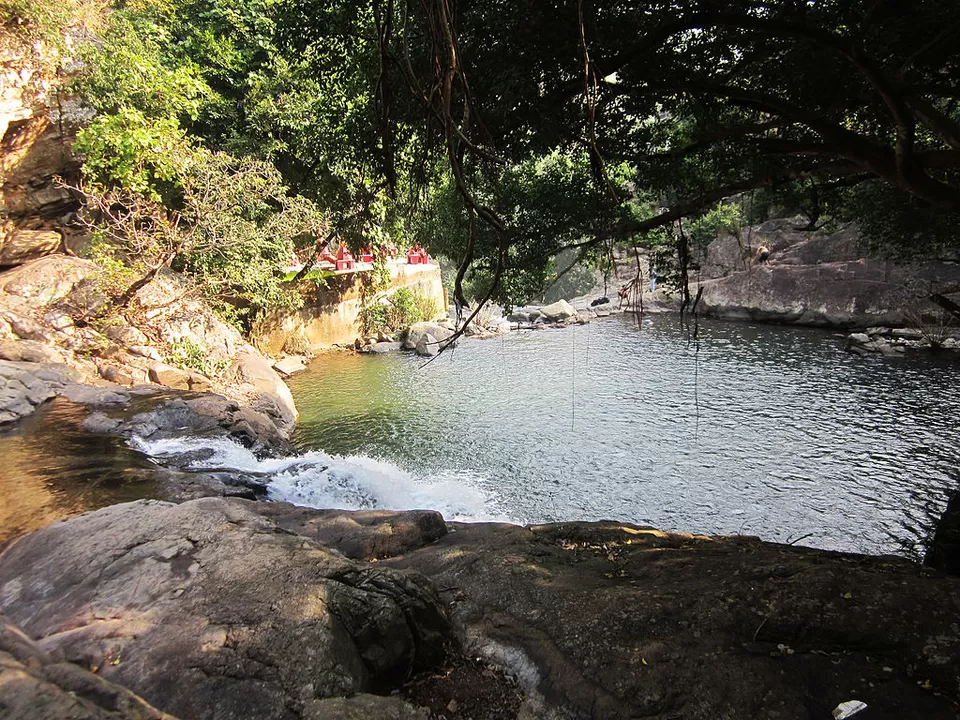 Located less than 2 km from the property, Devkund is a popular tourist attraction and religious site that attracts visitors from all corners of the country. The natural pond is said to have been the bathing place of gods and goddesses. Taking a dip in the holy waters is said to bring good luck and wash away all the sins that the person might have committed.
Getting there
Here's how you can reach The Belagadia Palace from New Delhi
By air
Catch a direct flight from Delhi's Indira Gandhi International Airport to Kolkata's Netaji Subhash Chandra Airport to cover the distance in about two hours. There are several daily, direct flights starting at Rs 2,700 that connect the two cities. The property is at a distance of 200 km from the airport, which can be covered in an outstation cab for about Rs 2,500.
By train
Alternatively, you can also book yourself a Kharagpur or Balasore bound train and then catch a connecting train to Baripada. The train journey takes about 24 hours and the property is a 10-minute drive from Baripada railway station.
Every stayed in a palace? What was your experience like? Write about it here on Tripoto and earn Tripoto Credits!
Get answers to all your travel related queries on the go with Tripoto Chat!