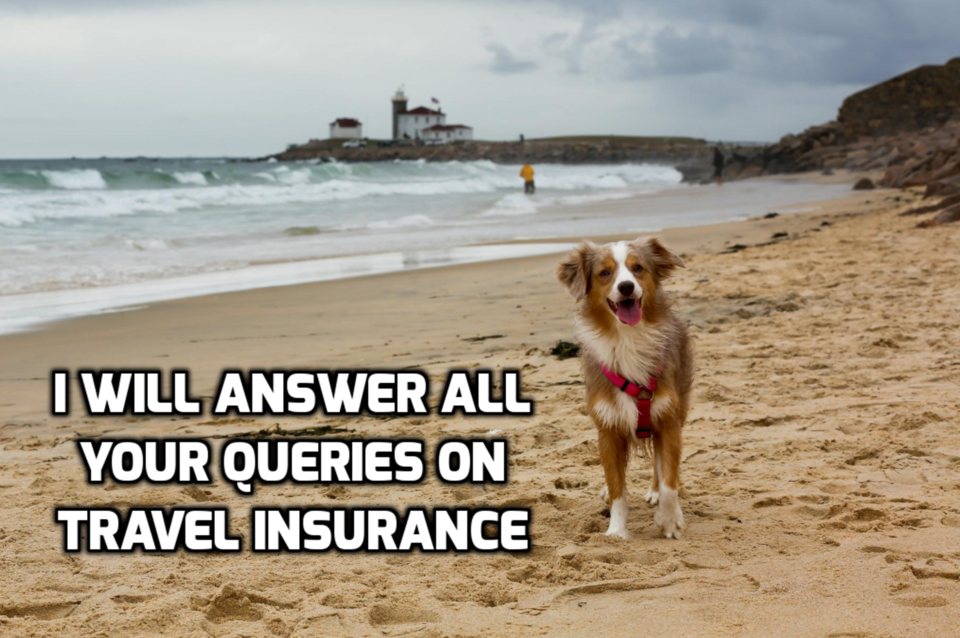 Whenever we are planning a vacation, all we think about in advance is booking our hotels and flight/train/bus tickets. But we almost invariably miss out on a very important aspect – travel insurance. It's ironic because, just like your general life insurance, travel insurance is of paramount significance for the safety of your life and money. Today, I will answer the most frequently asked questions about this unknown beast including what is travel insurance.
Q. What is travel insurance?
A. A travel insurance plan provides you coverage from all potential emergencies that you may encounter while travelling, either domestically or internationally. These emergencies include medical, ticket cancellations, accidents, lost luggage, and other things. The travel insurance plans can be customised according to the destination and requirements of the customer.
Q. Why do you need travel insurance?
A. Travelling involves going out of our comfort zones. And hence, alien lands will bring in many unforeseen circumstances. In order to prevent losses due to impromptu accidents and emergencies during journeys, travel insurance is an absolute necessity. It also ensures that you don't waste your time ruing over your losses.
Q. What does a travel insurance policy cover?
A. Now that you know what is travel insurance, you must also know what all it covers. A good travel insurance policy majorly covers all these emergencies (but is not limited to):
* Medical treatments, that include transportation to the medical facility
* Flight/train/bus delays, cancellations, rescheduling, hijacks
* Loss/delay of luggage
* Accidental death or injury
Q. What types of travel insurances are there?
A. There is not just one type of travel insurance. Plan types change based on the type of traveller, destination, and even the type of trip. Here are the major types in India:
* International travel insurance: These plans vary according to the destinations. Most international travel insurance plans include cashless hospital transactions, hassle-free online paperwork, loss of luggage, international SIM cards, etc. The plans cover two adults (<60 years old) with two children (<21 years old).
* Domestic Travel Insurance: Domestic travel insurance plans include coverage of medical expenses, loss of luggage, emergency medical evacuations, trip delays/cancellations, cash assistance and personal accidents.
* Student Plan: Includes medical and financial assistance for Indian students (aged between 16 and 40 years), who are either going abroad for further education or already stay there.
* Corporate Plan: This plan is taken by big organisations that need to insure their employees while they travel abroad. The plans include medical and travel-related covers.
* Group Plan: This plan is specifically availed by a group of 20 or more individuals for the same destination. The plan covers loss of luggage, trip delays and cancellations.
* Family Plan: This plan is availed by a family of four, which includes the policy holder & his/her spouse (<60 years old), and two children (<21 years old). Benefits cover hospitalisation bills and allowances, trip delays, accidents, home thefts and loss of luggage.
* Senior Citizen Plan: Senior citizens aged up to 85 years can go on trips without undergoing medical tests beforehand. The plan covers cashless medical transactions, medical facilities and concierge services, trip cancellations/delays, loss of & documents, and international SIM cards.
* Schengen Plan: The countries included in the Schengen visa are Austria, Czech Republic, Belgium, Denmark, Finland, Estonia, Germany, France, Iceland, Greece, Latvia, Hungary, Italy, Lithuania, Liechtenstein, Luxembourg, Malta, Netherlands, Norway, Portugal, Poland, Slovakia, Spain, Slovenia, Switzerland and Sweden. This plan is compulsory for everyone (aged between 3 months and 70 years) visiting the above-mentioned nations for a maximum period of 90 days. Benefits cover accidents, medical transactions, deaths, etc.
* Asia Plan: Most Asian countries are included in the policy; the insurance company can tell you about the inclusions. Benefits cover accidents, medical covers, financial assistance, loss of luggage, etc.
* Customised Plan: You can discuss specific requirements with your insurance provider.
* Extension of Travel Insurance: If you plan to stay longer in a foreign country than you had originally intended, you would need to get an extension of your existing plan.
Q. Which are the best travel insurance providers in India?
A. Some of the best providers of travel insurance in India are SBI, TATA AIG, HDFC ERGO, Bajaj Allianz, Bharti AXA, Future Generali, Cholamandalam, IFFCO Tokio, and Apollo Munich. Every one of these provides different cover inclusions, but overall they are all trustworthy in their operations and will clearly let you know what is travel insurance covering.
Q. How to buy travel insurance?
A. Travel insurance can either be bought physically from an agent or online. All the above-mentioned insurance providers have their own websites and brick-and-mortar offices in all major cities. Buying a travel insurance online is a lot easier and just as safe as from an agent.
Q. How to decide the best policy for you?
A. There are some factors that you need to discuss with your travel insurance provider before buying the policy. These include affordability, premium, claim settlement percentage, solvency ratio, and sum insured. Do not forget to mention these terms to your agent before zeroing in on the plan. They will explain everything to you, after which you can decide your plan of action accordingly.
I hope I have simplified some of your basic queries that now you know what is travel insurance so you can consider buying it to safeguard your future journeys. In case you have any more questions, do post them on the Tripoto Community and we will answer them. Cheers to safe travelling!
Frequent Searches Leading To This Page:-
what is travel insurance, what is travel insurance policy