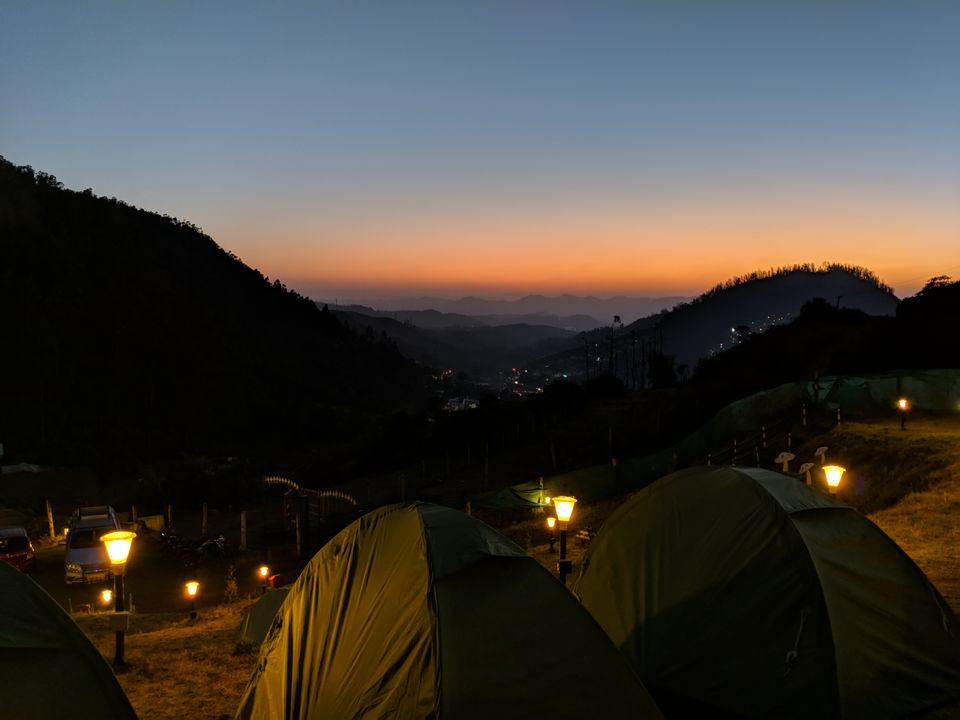 Traveling makes you an addict, a desire to want more. It's just like that last piece of Cornetto you wished you had more. So we started are trip to Ooty from Mysore on bikes. Started early in the morning with a plan to reach there before lunch.
The roads were amazing as we were crossing the Bandipur National Park. It's a long stretch of scenic beauty where you may find deers or elephants sometimes crossing the road or on the edge of the roads. There was a recent wildfire so we couldn't see a lot of them.
We reached our abode called the "Aventura". It's a camping site in Ooty with some amazing offerings. They have couple of indoor as well as outdoor games. Each and every tent is placed in such a manner that everyone can see the sun set. It's an amazing experience. At night it was chilly cold, even though I was wearing a jacket and sitting in front of the bonfire seeing the stars which were like, in millions.
And one of the most strange yet Important note: Swiggy delivers there!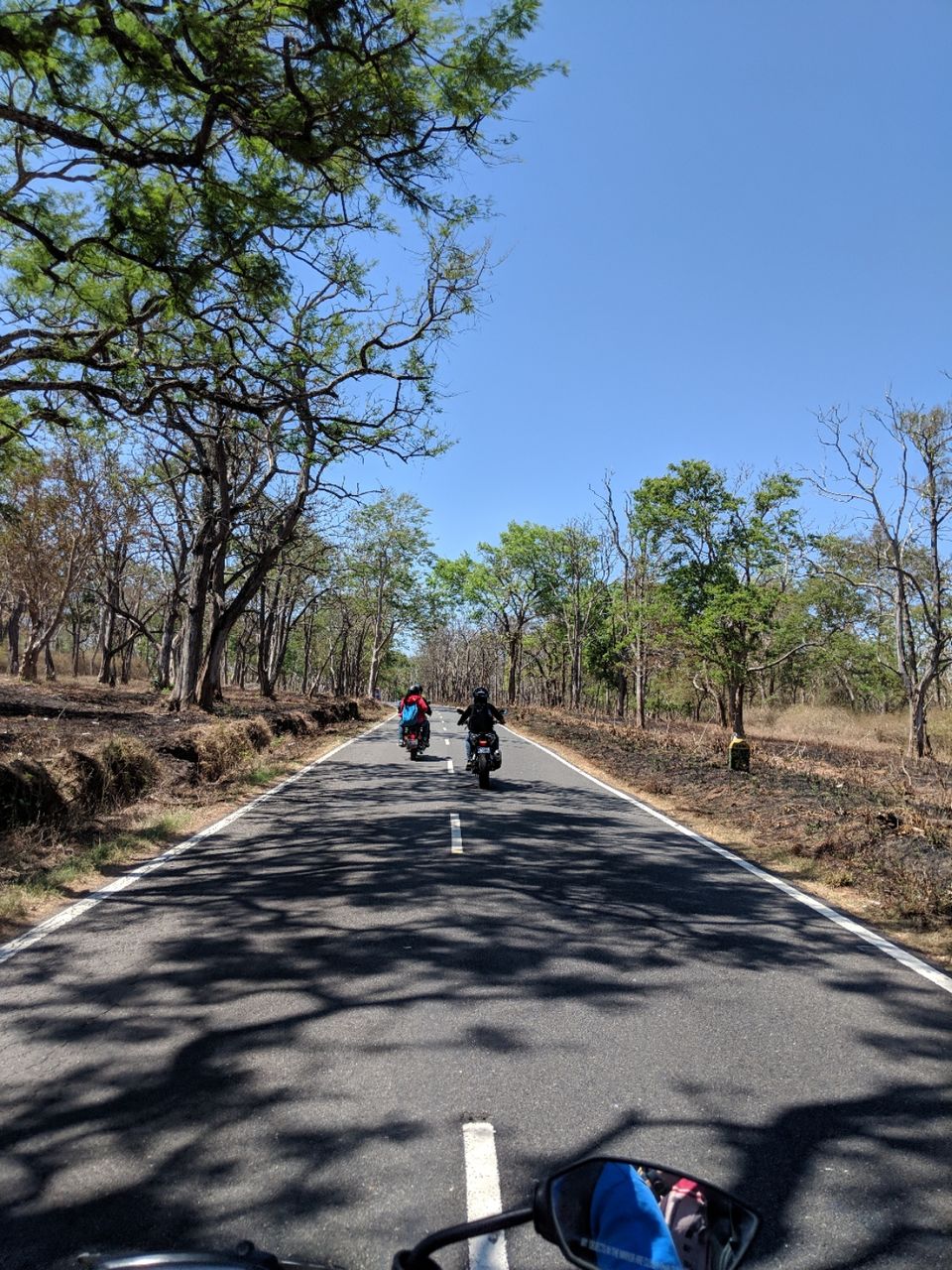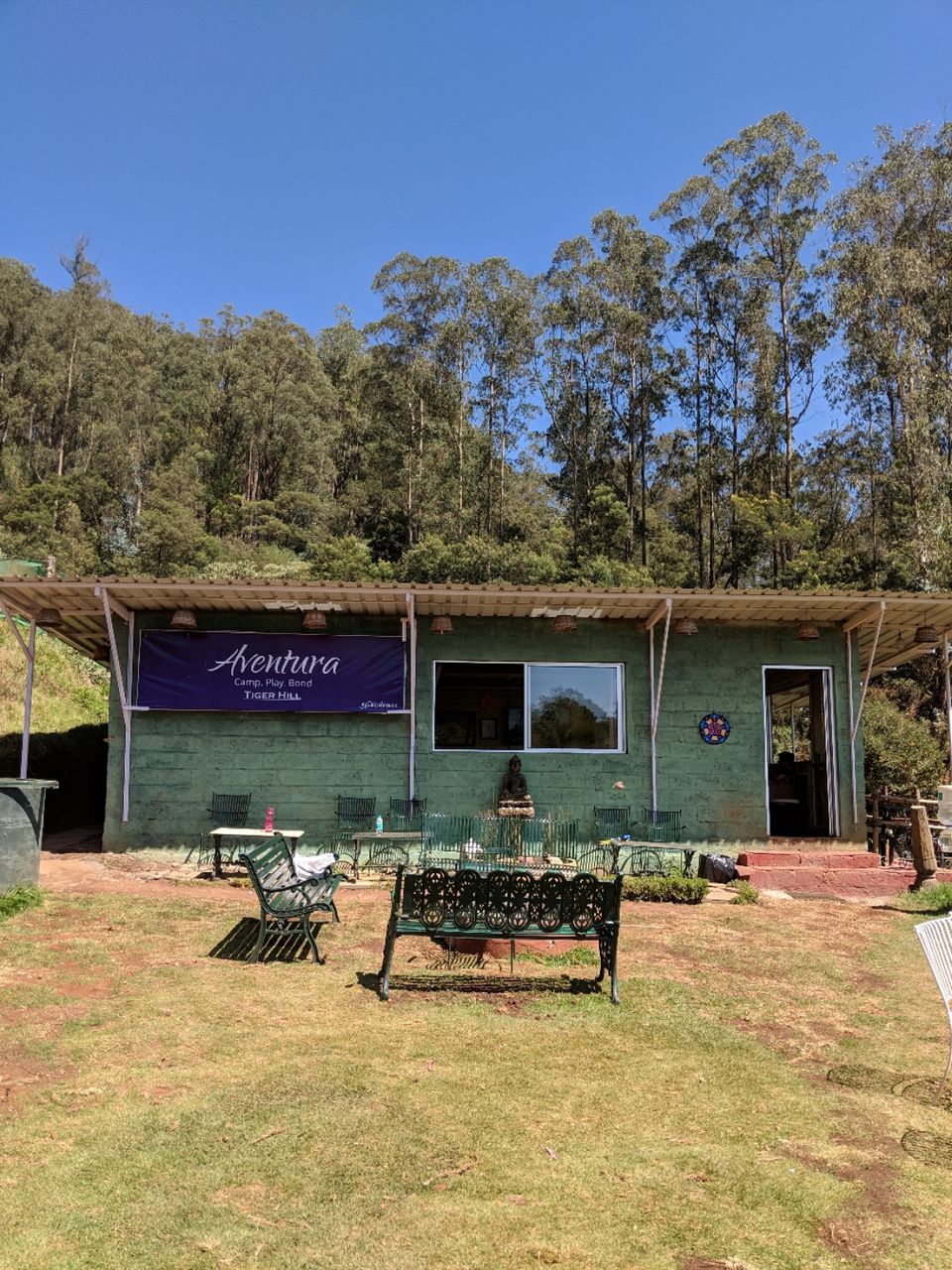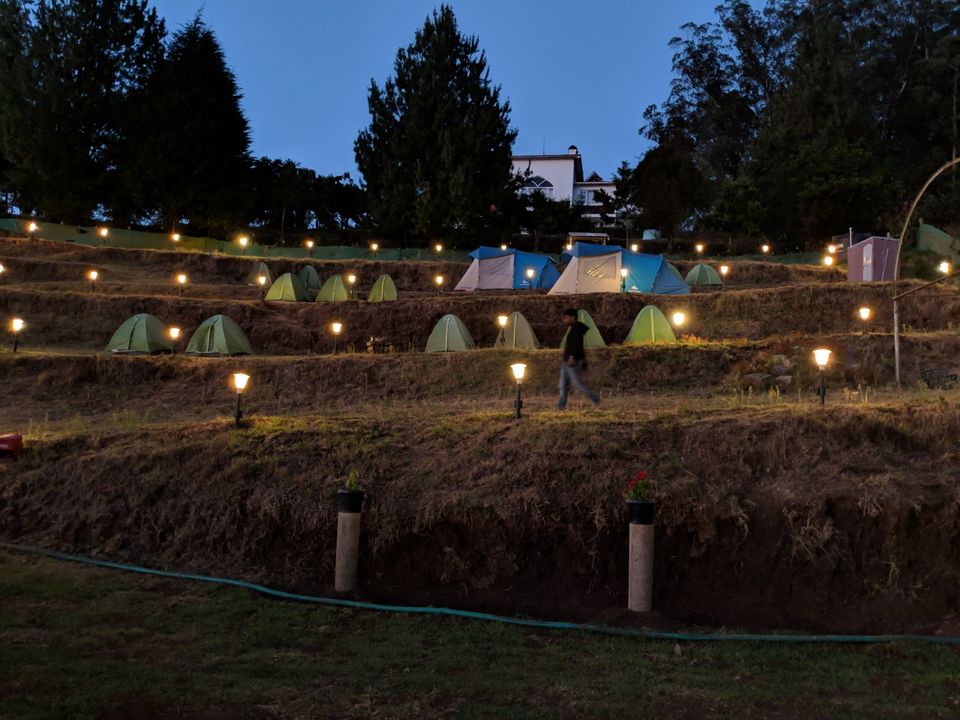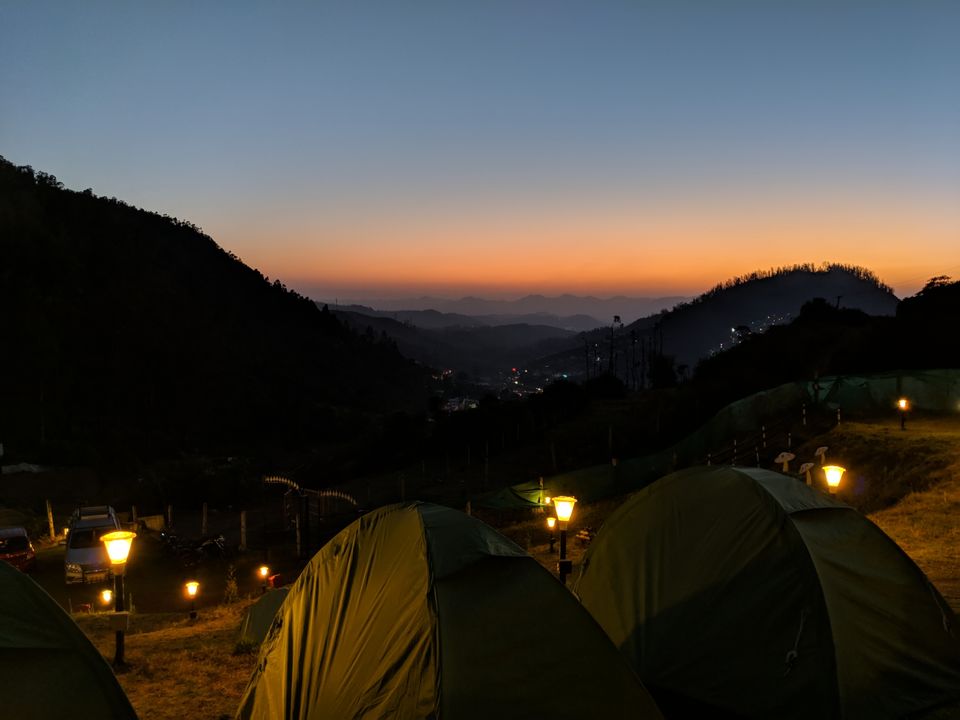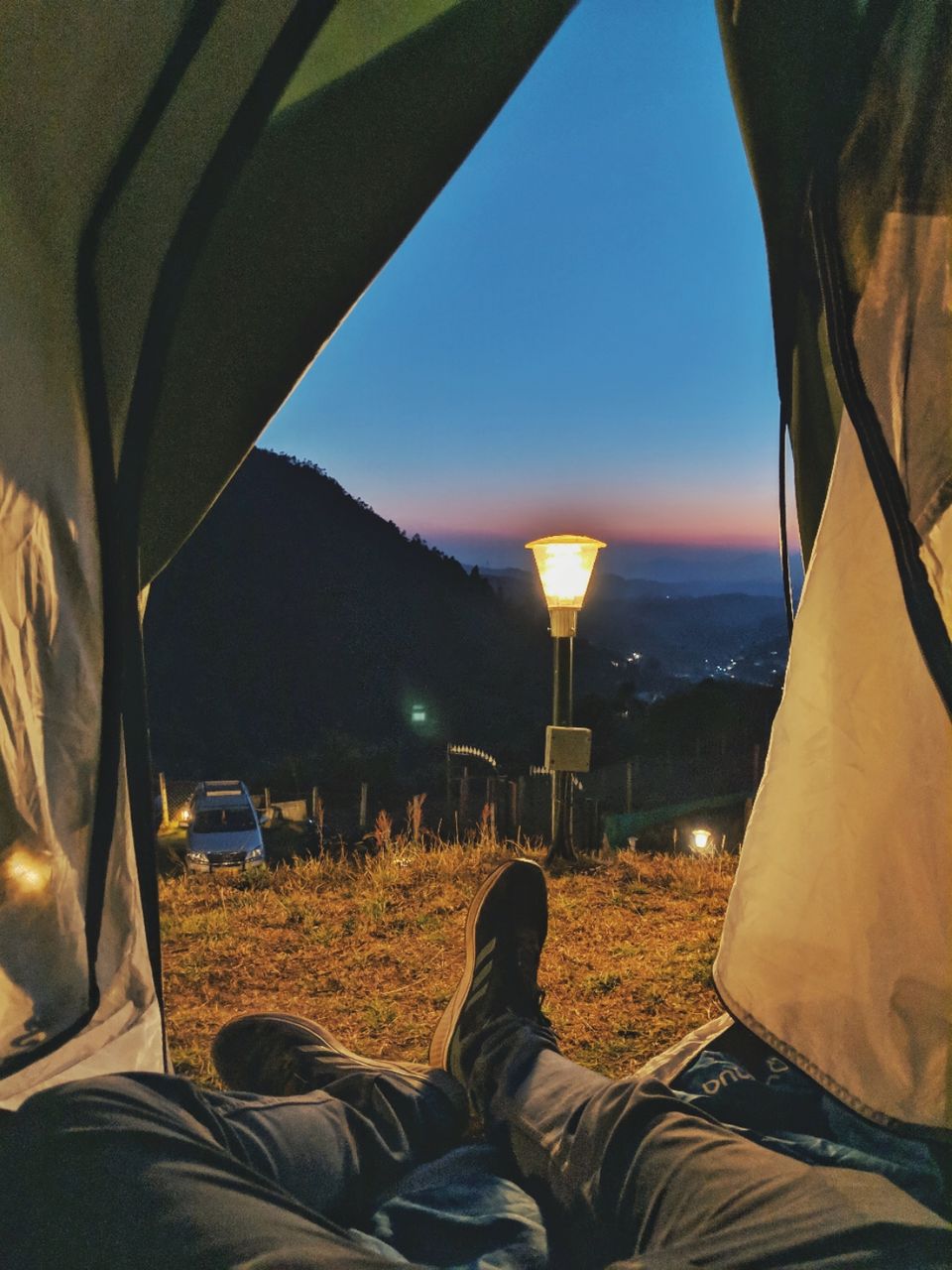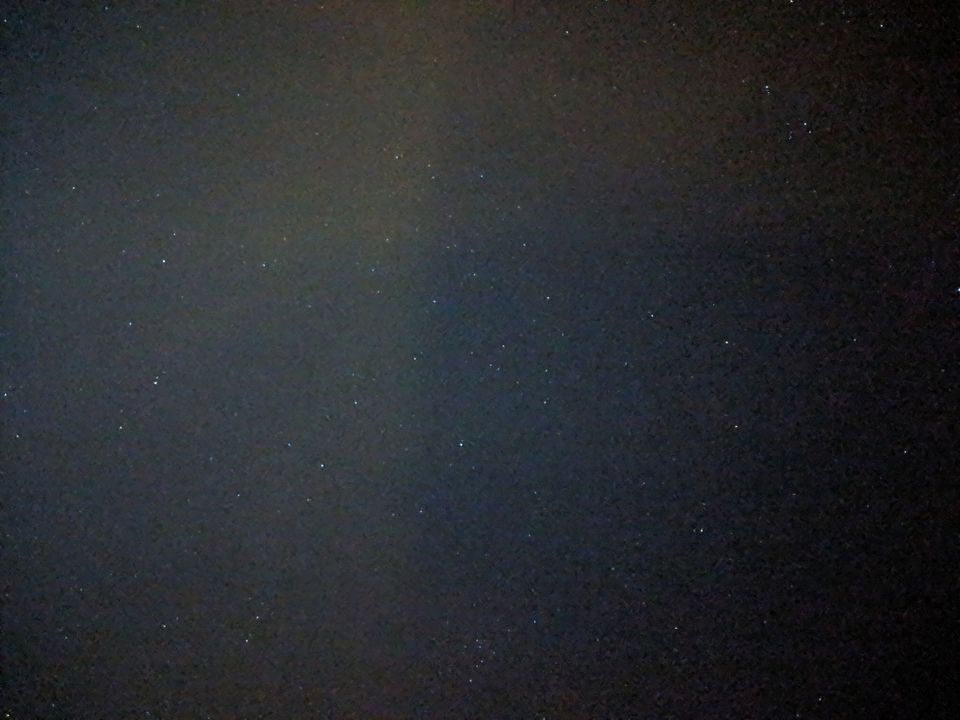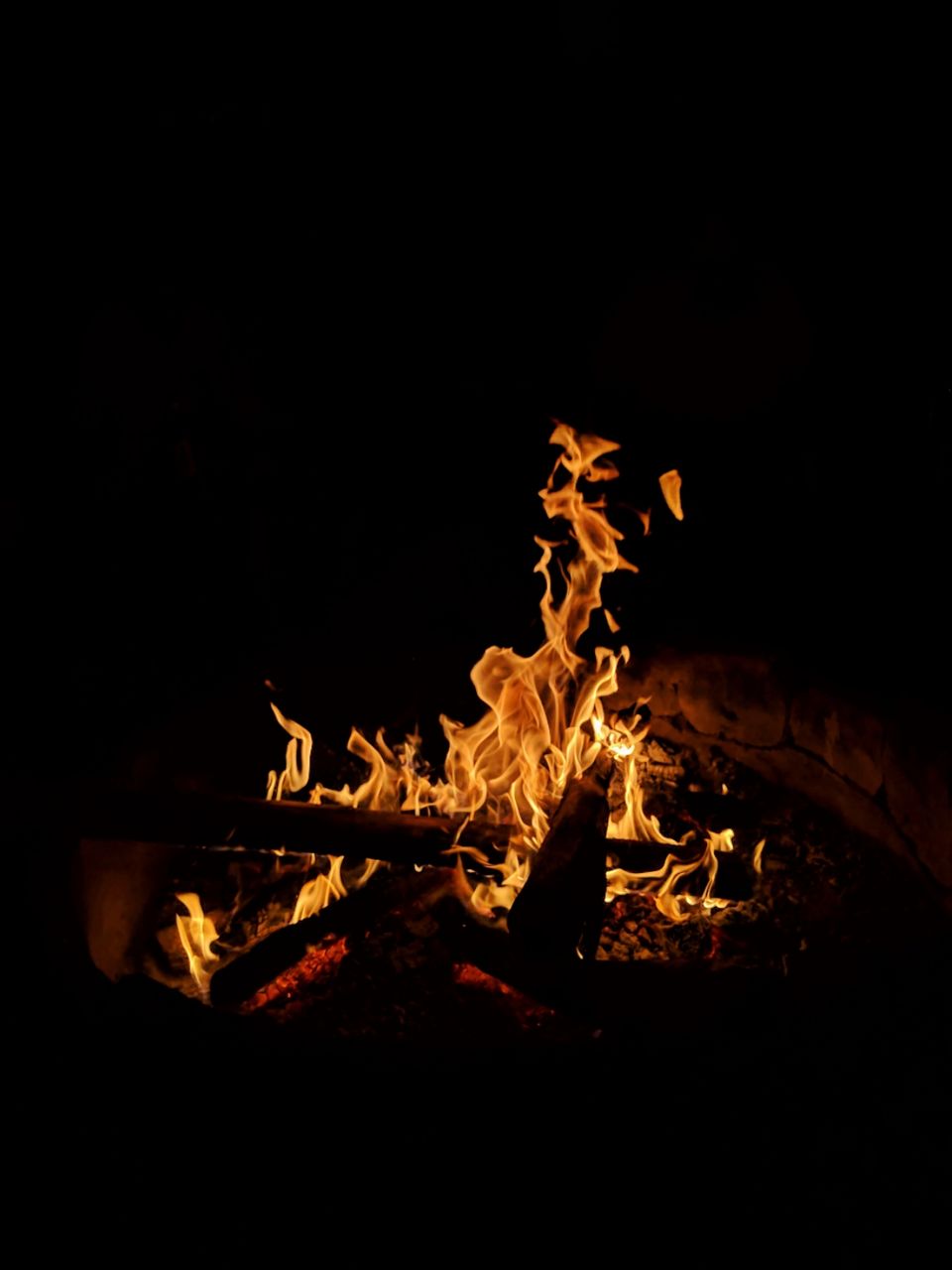 The second day we woke up unzipping our sleeping bags and then our tents. Had breakfast (They had complementary breakfast too) and got ready to go somewhere.
We then headed to Doddabetta. A place to visit for it's market and an amazing view. Though there are a few other places to visit enroute such as site seeing, we headed directly. On reaching we saw, it was a bit crowded but was a challenge whatsoever. The sun was shining bright and we still had our jackets on. Had to.
That was it for a 2 day trip for us. The best part being the place of stay. You don't need yo go anywhere but just chill there.