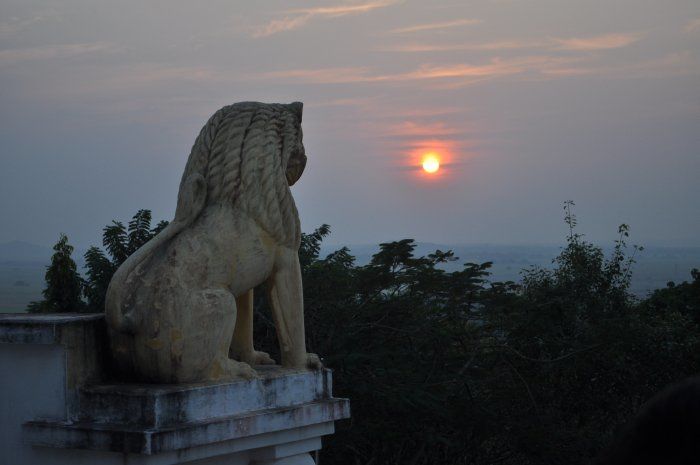 Talks about Odisha start with Jagganath Puri and ends with Konark's Sun Temple. Traveller and backpacker community ignore Odisha despite the fact that it hides a world of temples, food, the roaring Bay of Bengal, tranquil beaches, and an astonishing wildlife hidden in the greenest mangrove you'll ever find in this country.
Every year, millions of tourists gather in Jaggannath Puri to witness the amazing Rath Yatra. The festival ends and they leave. With a small itinerary, they can realize how amazing this state is.
The Temples
Odisha is a land of temples. These temples are spread all across the state and they all reflect the brilliance of architecture and design. Apart from Jaggannath Puri, the temples of Bhubaneshwar, most importantly, Lingraja Temple is an exquisite piece of construction and design. This 11th century temple is dedicated to the phallic symbol of Lord Shiva and statues of dancers, kings, queens, hunters and other characters from mythological stories fill the walls.

It is said that Odisha has more than 800 temples out of which most are more than 200 year old. Maa TaraTarini Temple is another stupendous example of ancient temple which is also one of the Shaktipeeths in India. Chausath Yogini temple of Hirapur is 15 km away from Bhubaneshwar and is set in the middle of green paddy fields. The most notable character of this temple is how the 64 yoginis are designed in breath taking details and accuracy.
The Beaches
The Bay of Bengal is not for the faint hearted. My personal experience says that the sand that gets in your clothes on the beaches of Puri, Gopalpur and even in Vizag, doesn't come out after months. Two of my worst childhood memories include how a full moon tidal wave pulled me inside the sea and I was only saved when some stranger pulled me away. I lost my slippers though and had to walk barefoot to my hotel. It was embarrassing. Another memory includes death of 4 friends who swam too far and couldn't be rescued. Bay of Bengal is roaring, trembling and not to be underestimated. This gives you an opportunity to find a lot of drama when the waves are at the highest.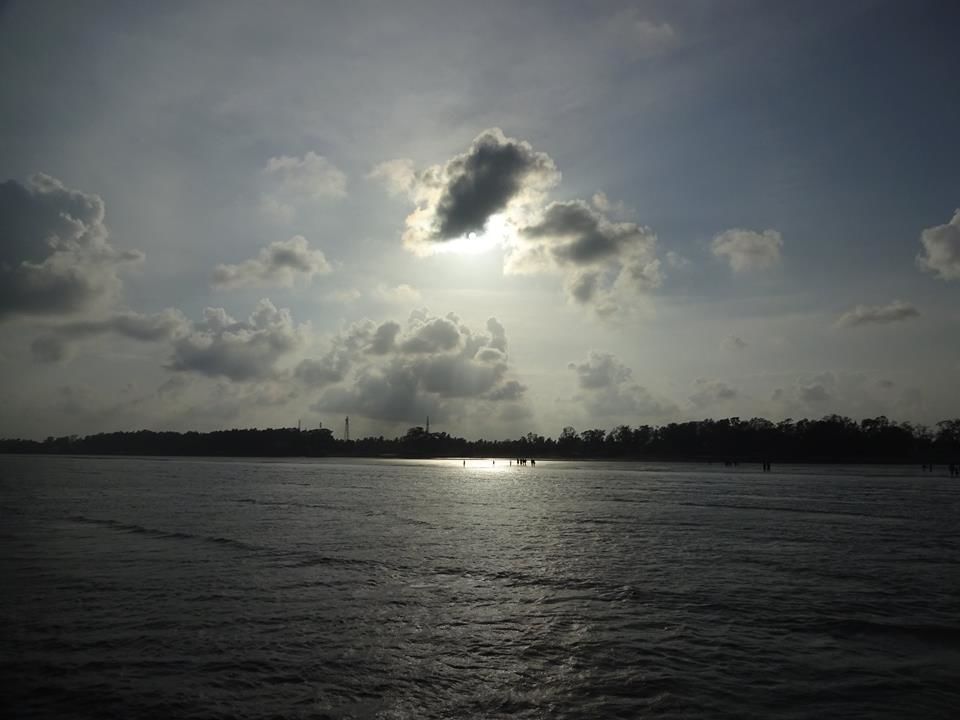 This gives you a chance to explore some of the most gorgeous beaches in Puri, Gopalpur, Chandipur and Barahampur. You won't find a beach so well maintained and clean like Aryapalli. Just an hour away from Barahampur station, this beach is filled with small shacks and stay homes frequently visited by international surfing enthusiasts.
Gahirmatha beach is loved by the wildlife enthusiasts because it is one of the hatching spots for the world famous Olive Ridely Turtles. You can also help local NGOs and help these little babies find a way towards the sea.
You cannot talk about beaches of Odisha and leave Chandipur alone. This mysterious beach is known for water vanishing and then appearing after an hour or so. People use this phenomenon in a number of ways. It is entertaining and a fun activity to walk in the middle of the sea, watch fishermen running after crabs and fresh dead fishes and others who just keep their boats on the sand hoping that it will rise as the water starts returning.
Buddhism
Odisha plays an important chapter in the rise of Buddhism in the world. It is said that Ashoka renounced violence after witnessing the massive bloodshed after the battle between Mauryan and Kalinga's army. He took the path of enlightenment and peace. He started preaching the lessons of Buddhism in the world.
The battle took place on the bank of Daya River and it still has a reddish texture that is said to have acquired because of the bloodshed. A towering World Peace Pagoda dedicated to Lord Buddha has been constructed nearby in Dhauligiri. This structure overlooks the river and the battleground.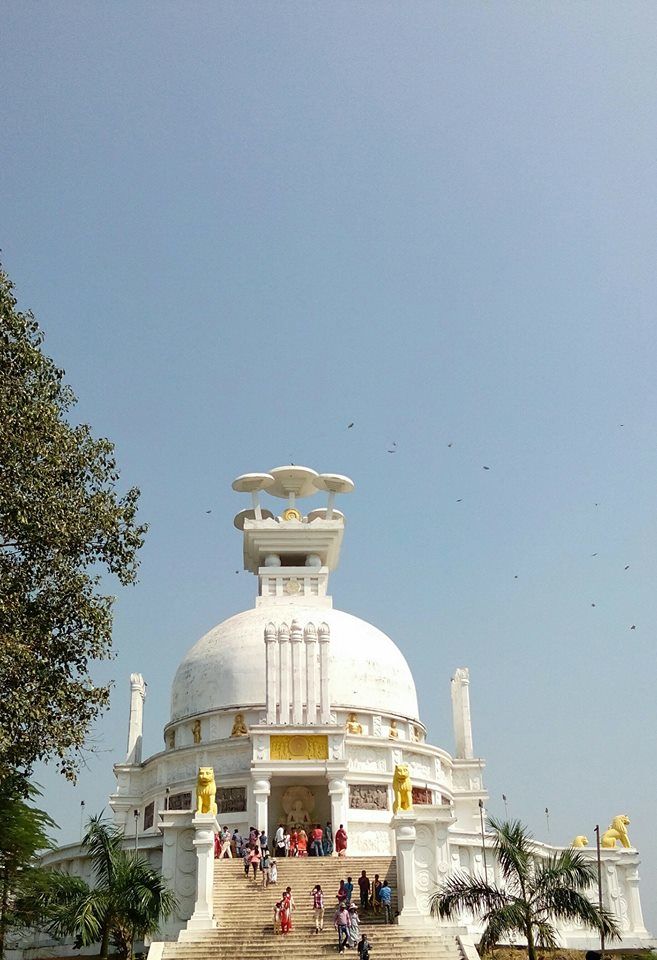 About 90 kilometres away from Bhubaneshwar, the excavated sites of Udayagiri, Lalitgiri and Ratnagiri are a treasure to those who love to learn more about Buddhism. Excavations prove that the religion existed before 8th century AD. There are ruins of several stupas in these places including one Mahavihara (great stupa).
Food
How can you not talk about Odisha without mentioning the food. Odisha is a paradise for the seafood lovers. The restaurants and street food vendors promptly sell fishes, lobsters and crabs. Apart from the seafood, the sweet dish, like the Odia version of Rosagulla, misti doi and chena poda are to die for.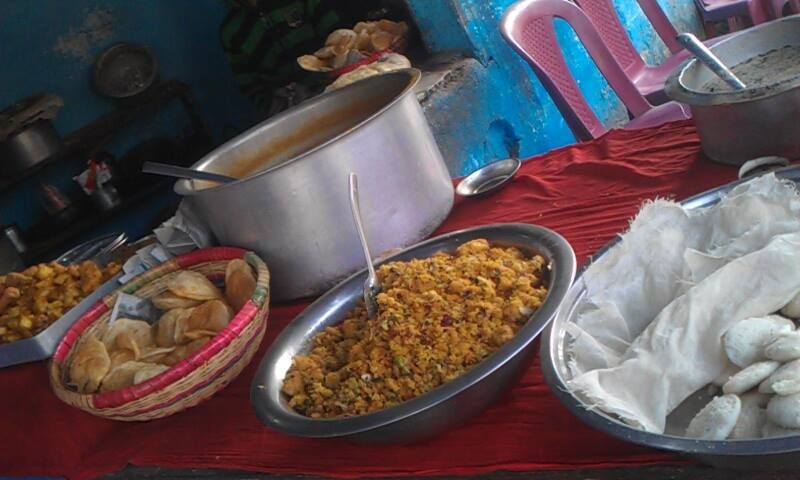 Chilka Lake is filled with some small hut like setups inside of which you'll get the best prawn curry, fried prawns and mutton in the entire state. The line waiting for the seats to get empty is huge but once your turn comes, the taste is worth it. The restaurants of Puri and Gopalpur prepare a creamy version of prawn curry and is known as chungdi malai. This creamy part comes from coconut milk and the well balanced use of spices makes the taste lovely.
Odisha calls you with all the love in the world possible. The people here are very gentle and hospitable. The next time you are planning a backpacking trip and budget is low, Odisha is where you should go.
Important tips
Best time to visit Odisha is between late August and early March. The summer season is terrible and will tire you soon.
Before traveling, make sure of the cyclone warnings.
The rainfalls are heavy and flood a majority of the state
Most the important cities like Bhubaneshwar, Puri, Rourkela have hotels and resorts depending on your budget. Gopalpur and Berahampur beach destinations are filled with shacks and stay homes with basic amenities.
Konark is best visited as a day trip from Puri and the 64 Yogini temples, Buddhist structures can be explored by keeping Bhubaneshwar as a base.
Odisha State Tourism Development Corporation has its guest houses in every important location of the state.
Frequent Searches Leading To This Page:-
Odisha Heritage Tours, Temple Tour 3 Night 4 Days in odisha, Puri Holiday Resort package tours, Book Odisha Nature Tour, 5 Days Orissa Tour Package