Odisha - a beautiful state, less explored, inexpensive, palm-fringed silver beaches, temples, rivers, waterfalls and tribal people. I lived here for the first 17 years of my life, however didn't get to explore it much. Hopefully that will change in the coming years.
I went to Berhampur my home town for 3 days to attend my cousin's wedding. Beautiful wedding had a great time with my family. My husband was visiting my place for the very first time. He heard a lot about Chilika dhaba, so we decided to have lunch there. My brother in law was driving us there. We had our lunch, we were very excited but the food turned out okay. Later we decided to go to Sonepur beach. On the way back there was a sign board with the name Tampara lake. We decided to check it out.
Serene lake with gentle waves breaking at the shore. They have boating options but it was closed by the time we reached there. There is a plastic floating floor. You can sit there and enjoy the sunsets.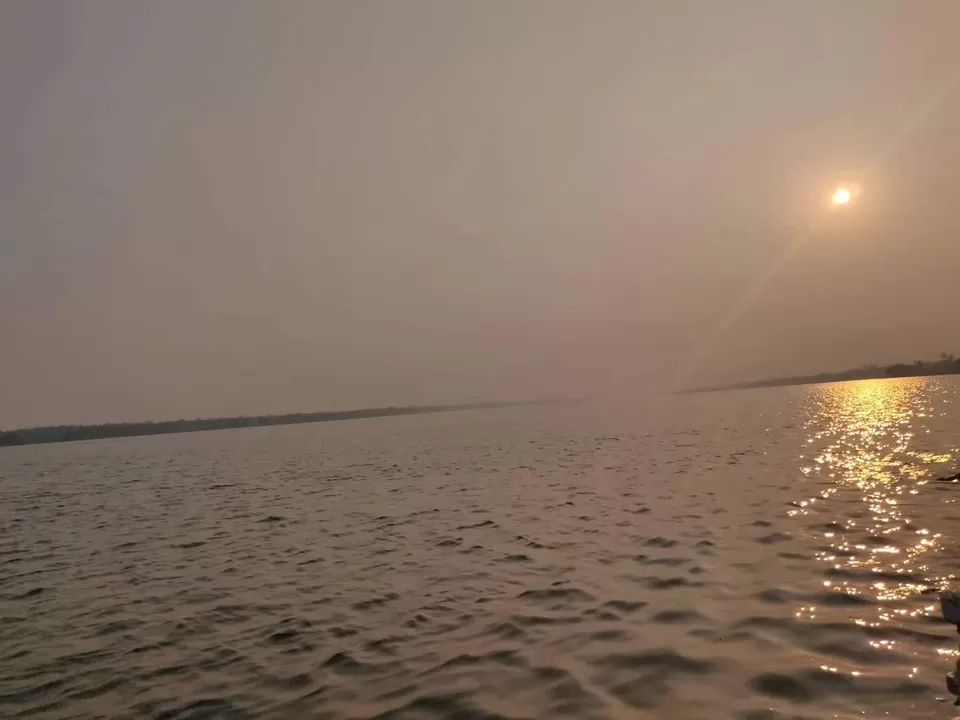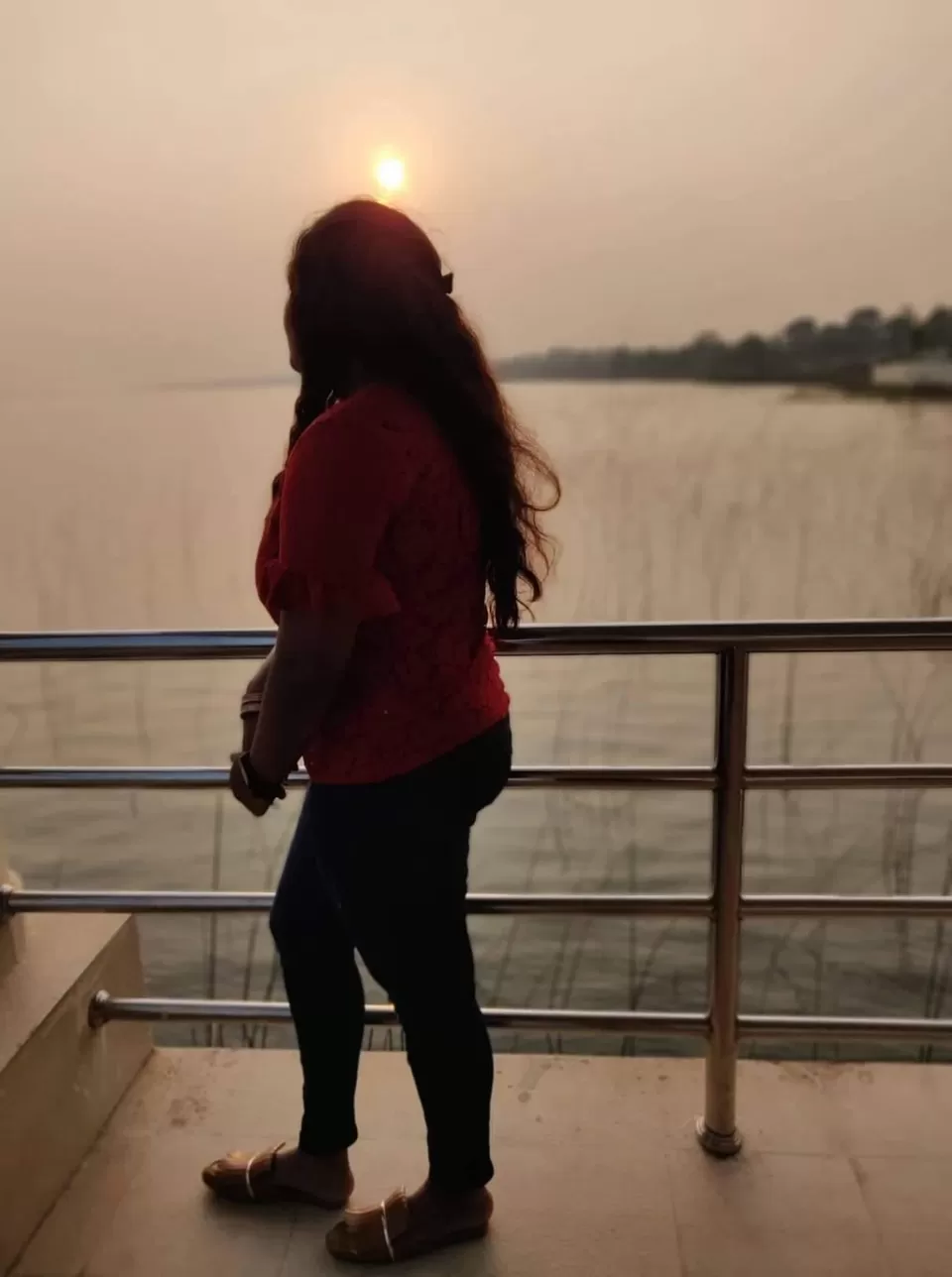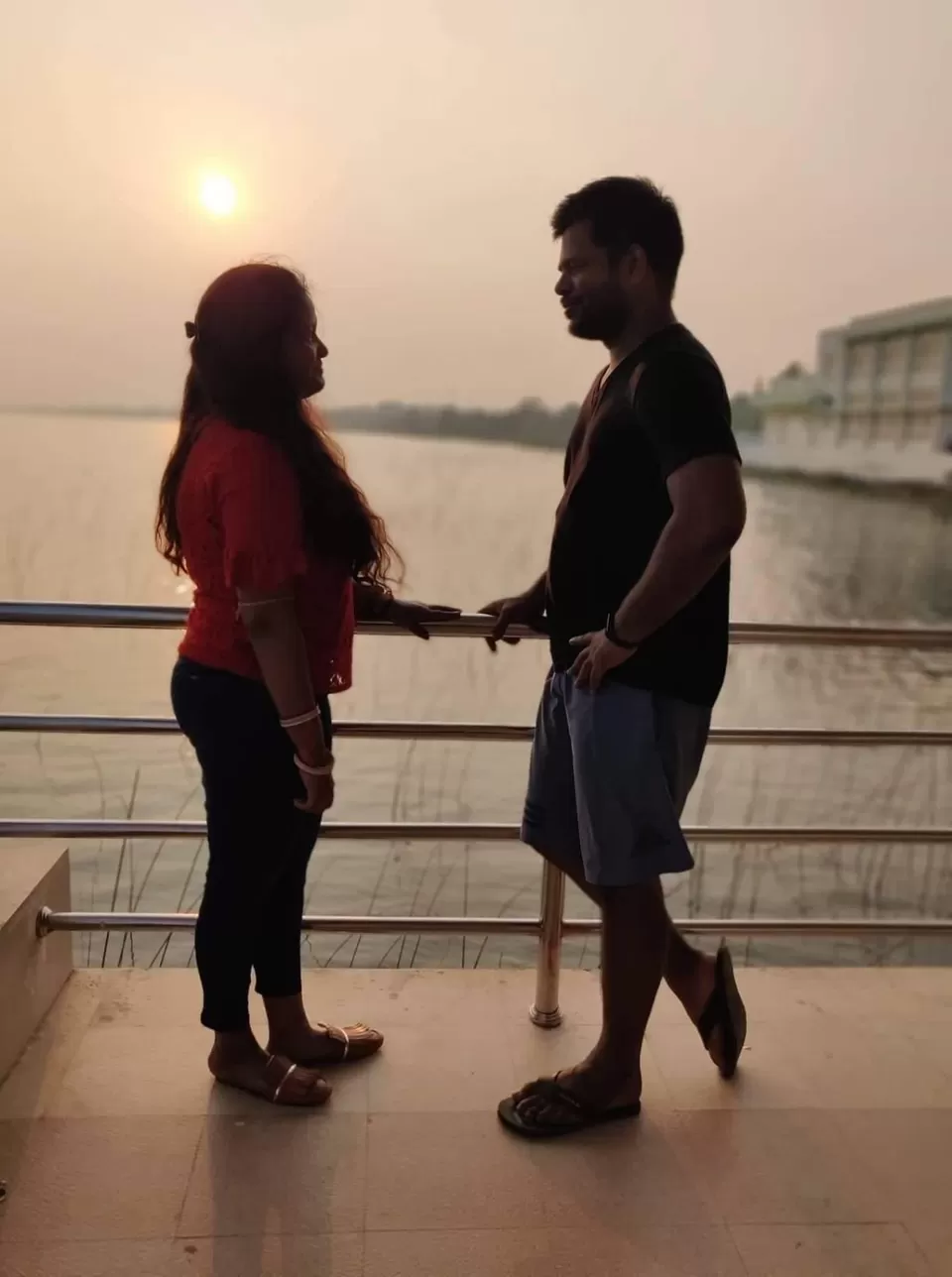 Getting There

Nearest Railway Station - Berhampur

Nearest Airport - Bhubaneswar

Distance from Bhubaneswar - 149 KM

Road Transport Berhampur is well connected by rail & road network. Get down at Berhampur & take the bus enroute to Bhubaneswar/Khurda along NH16. Get down at Chatrapur & take an auto to Tampara Lake.
Add this beautiful lake to your itinerary while you are driving to Chilika lake or Gopalpur beach.