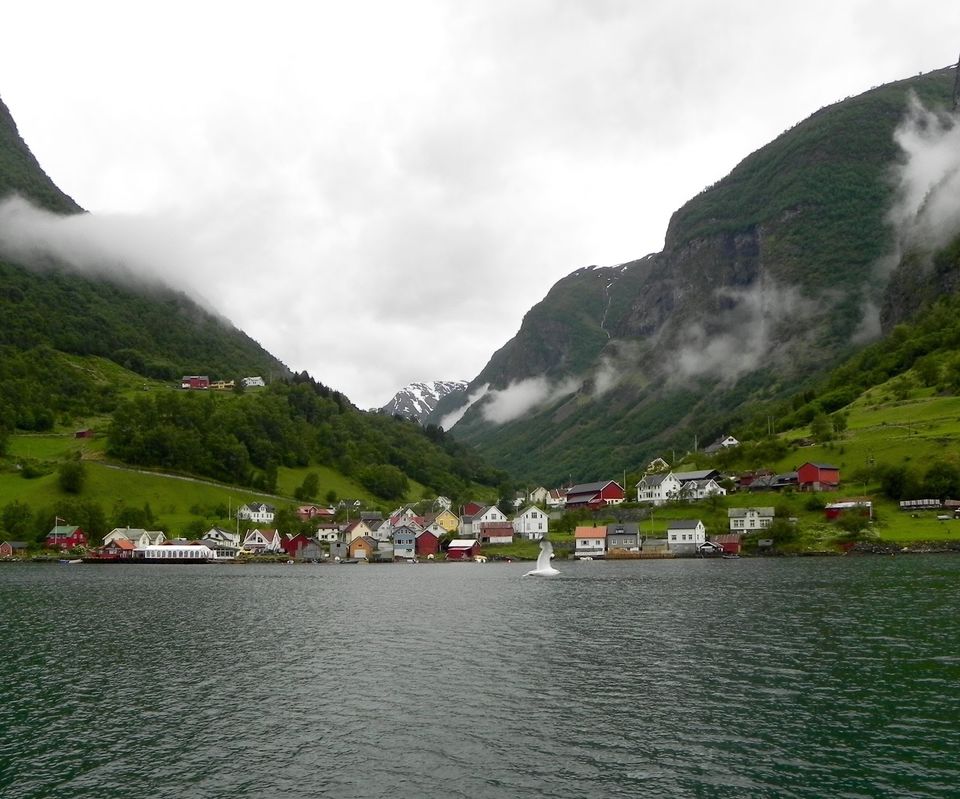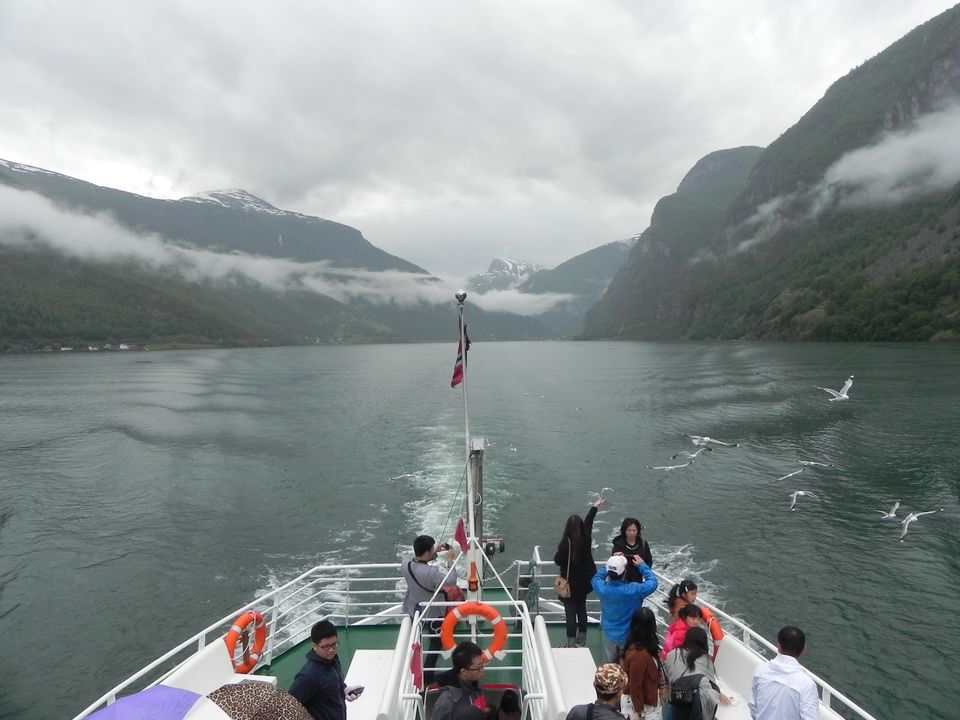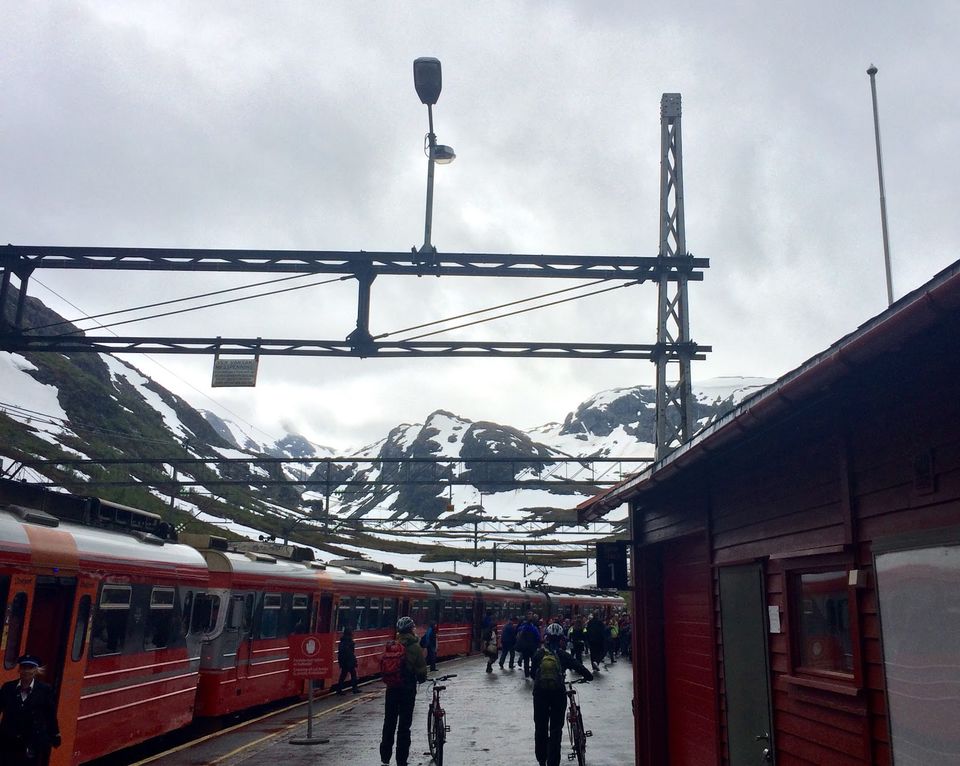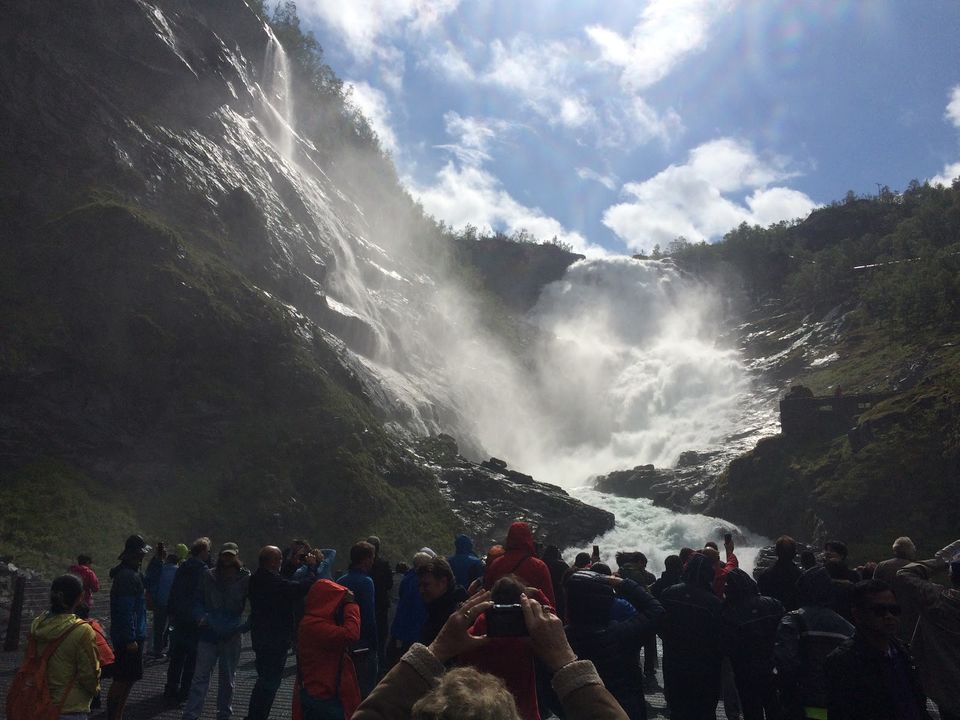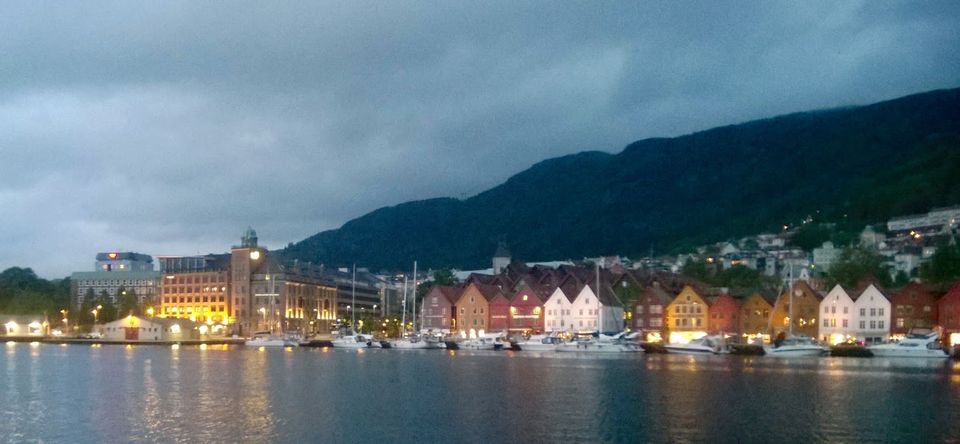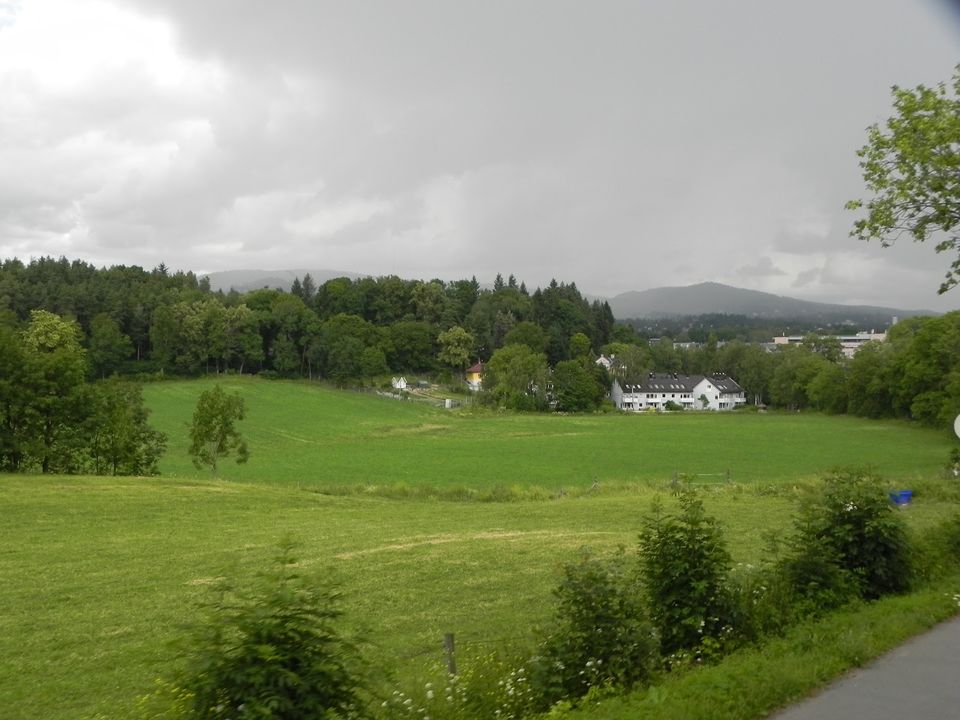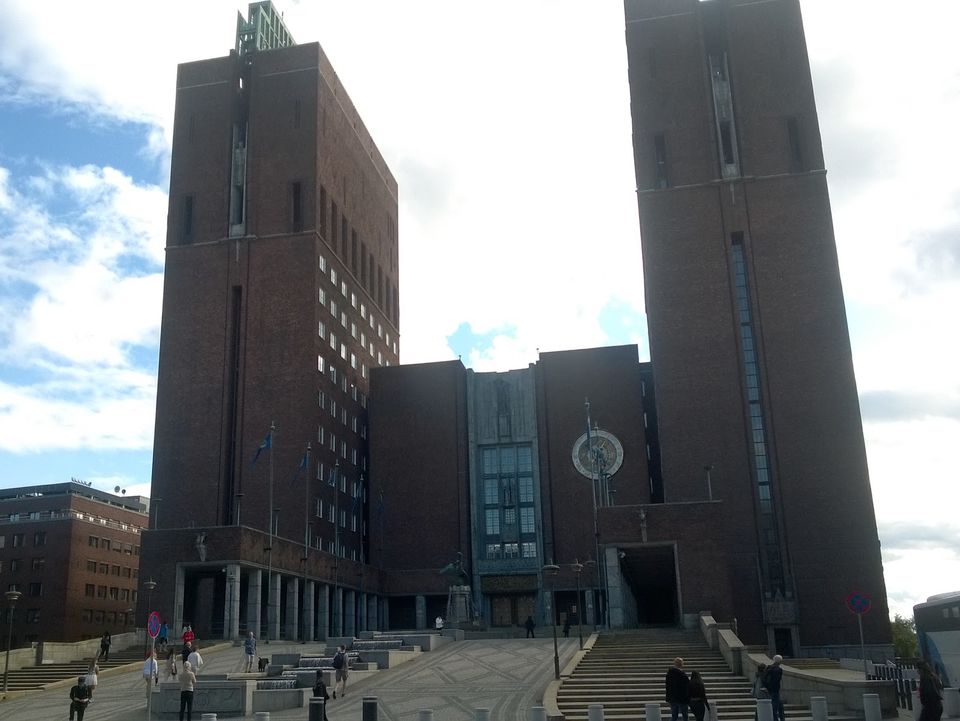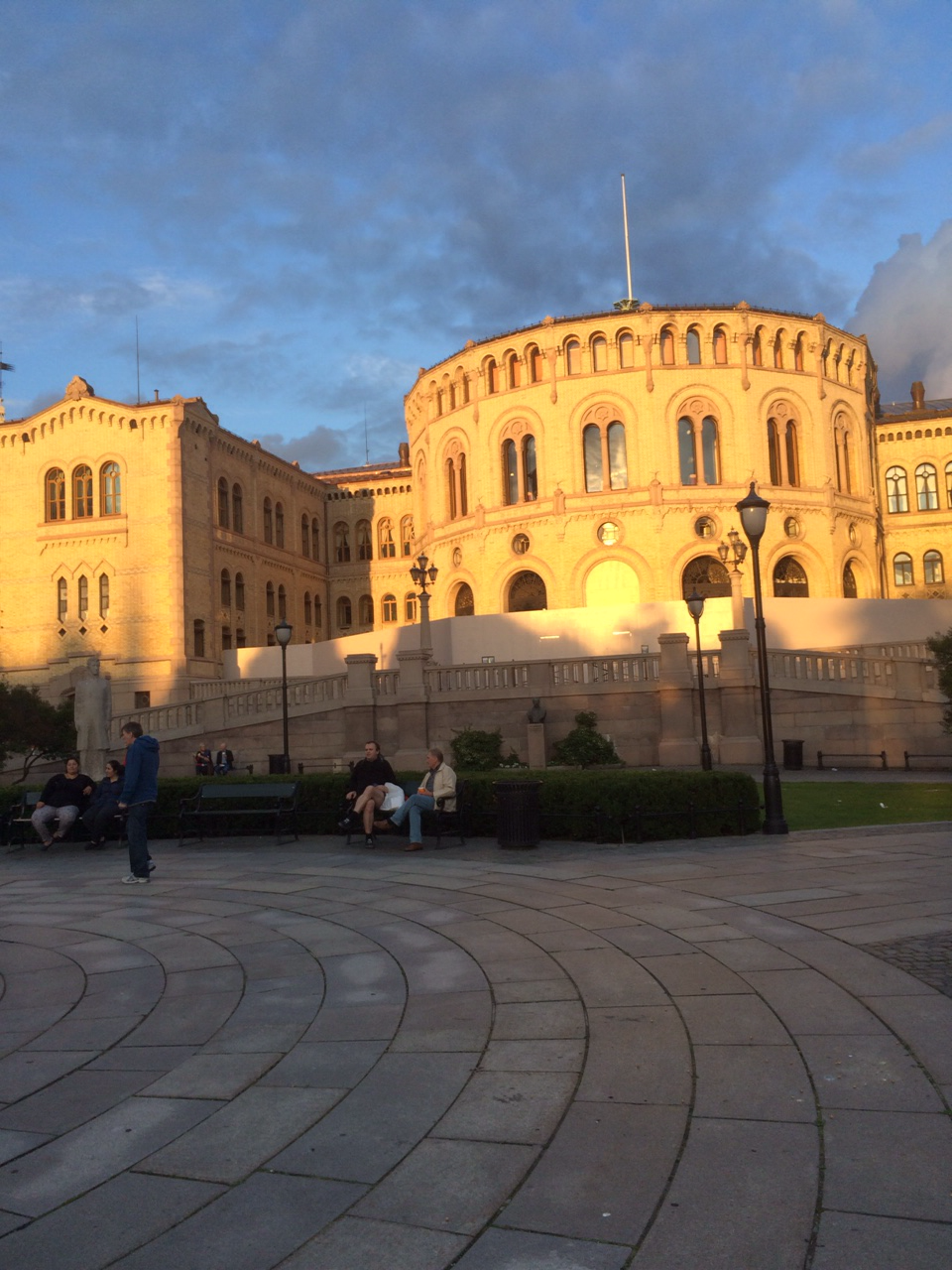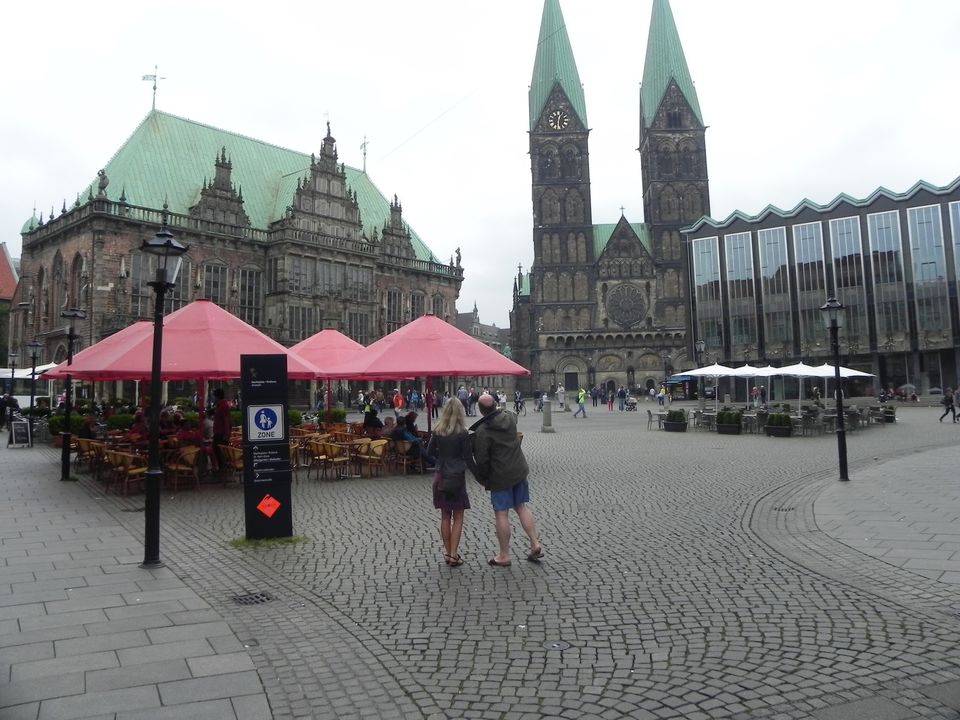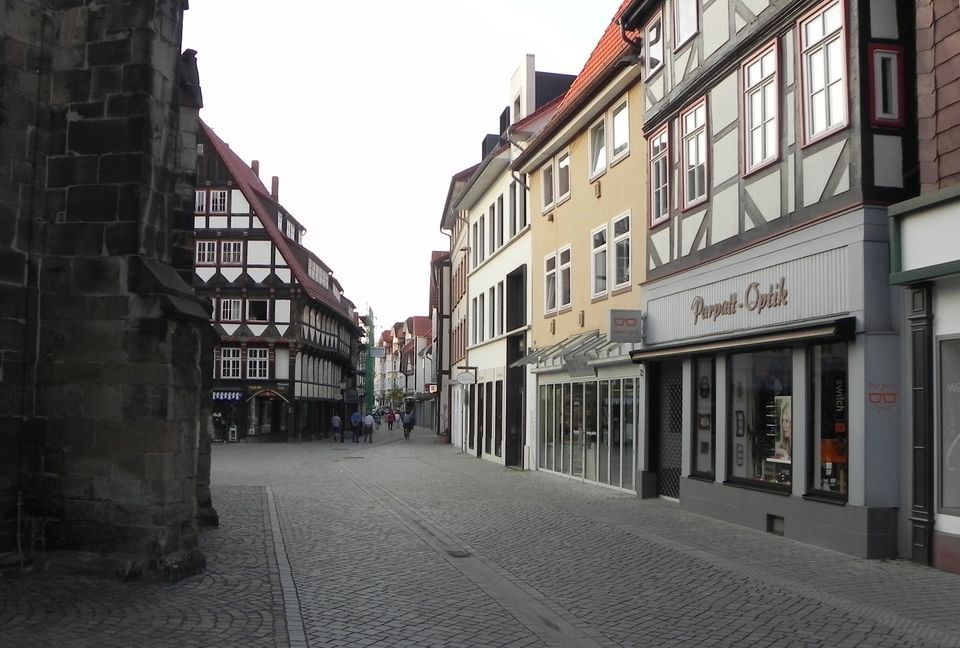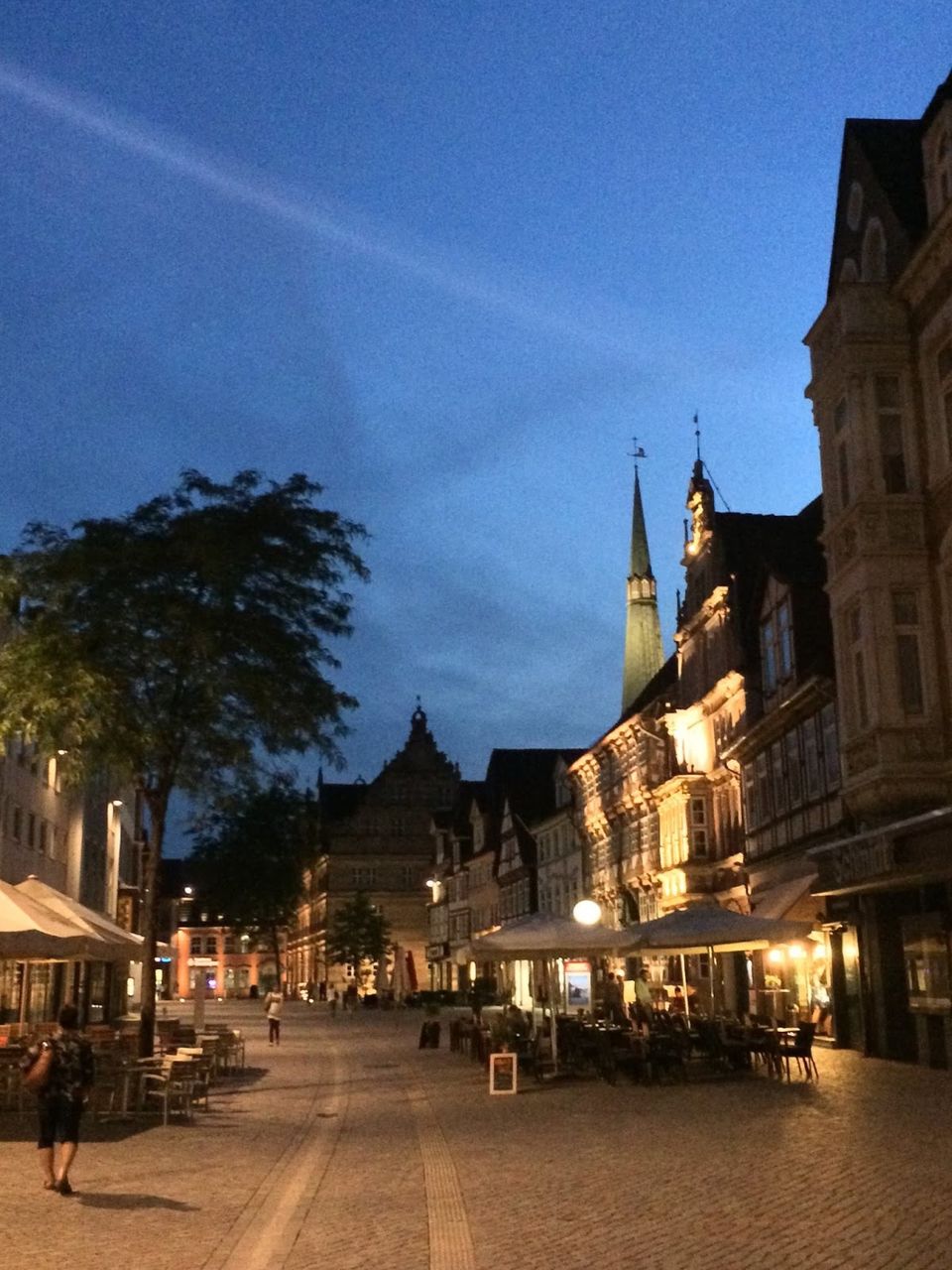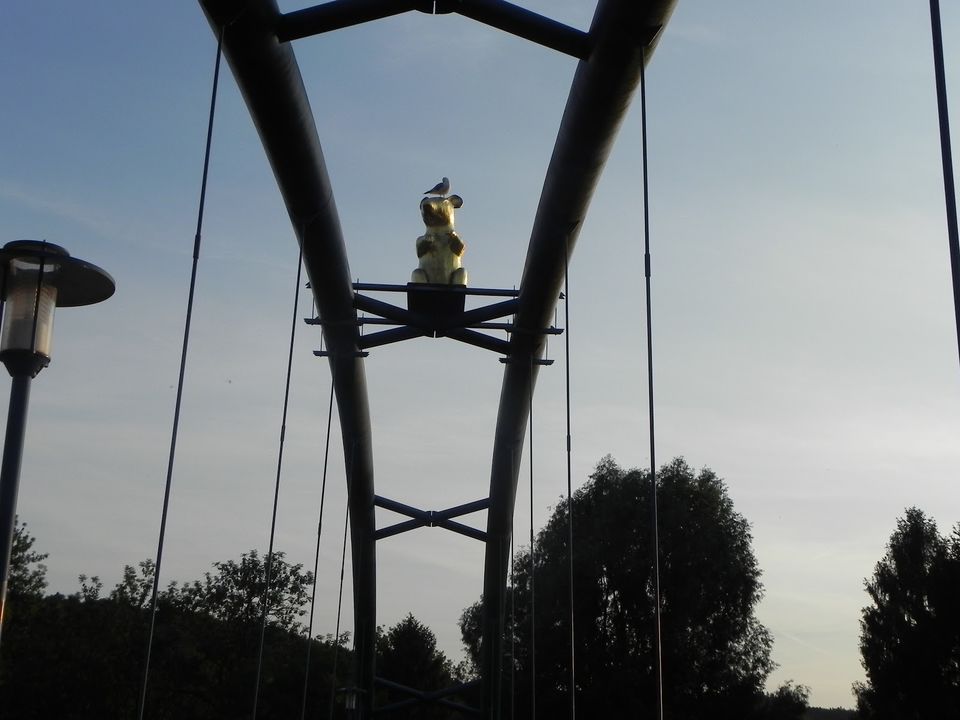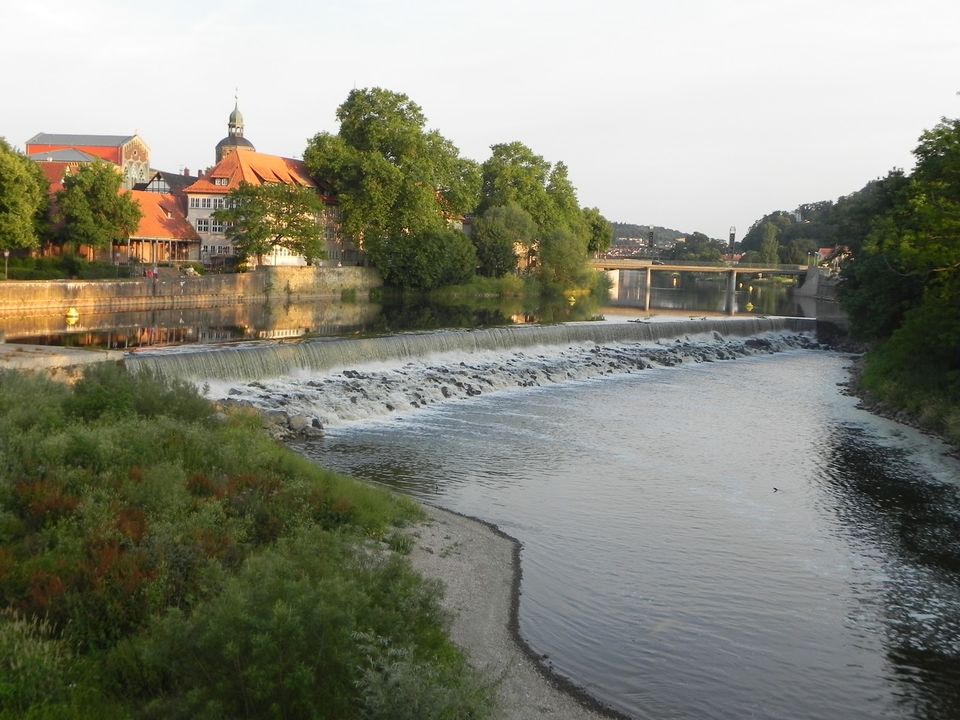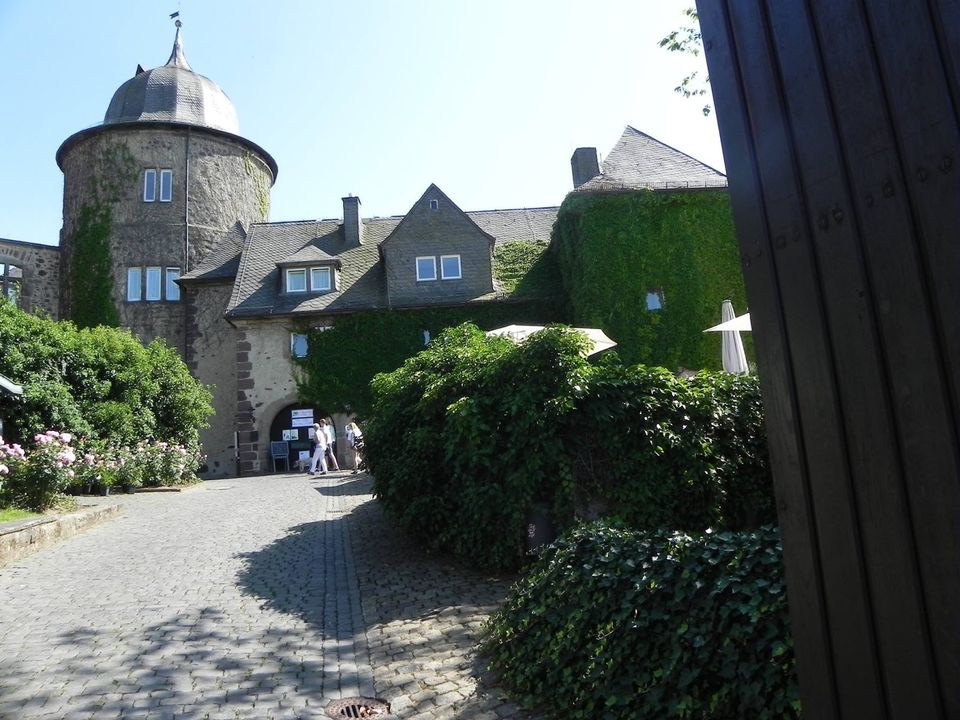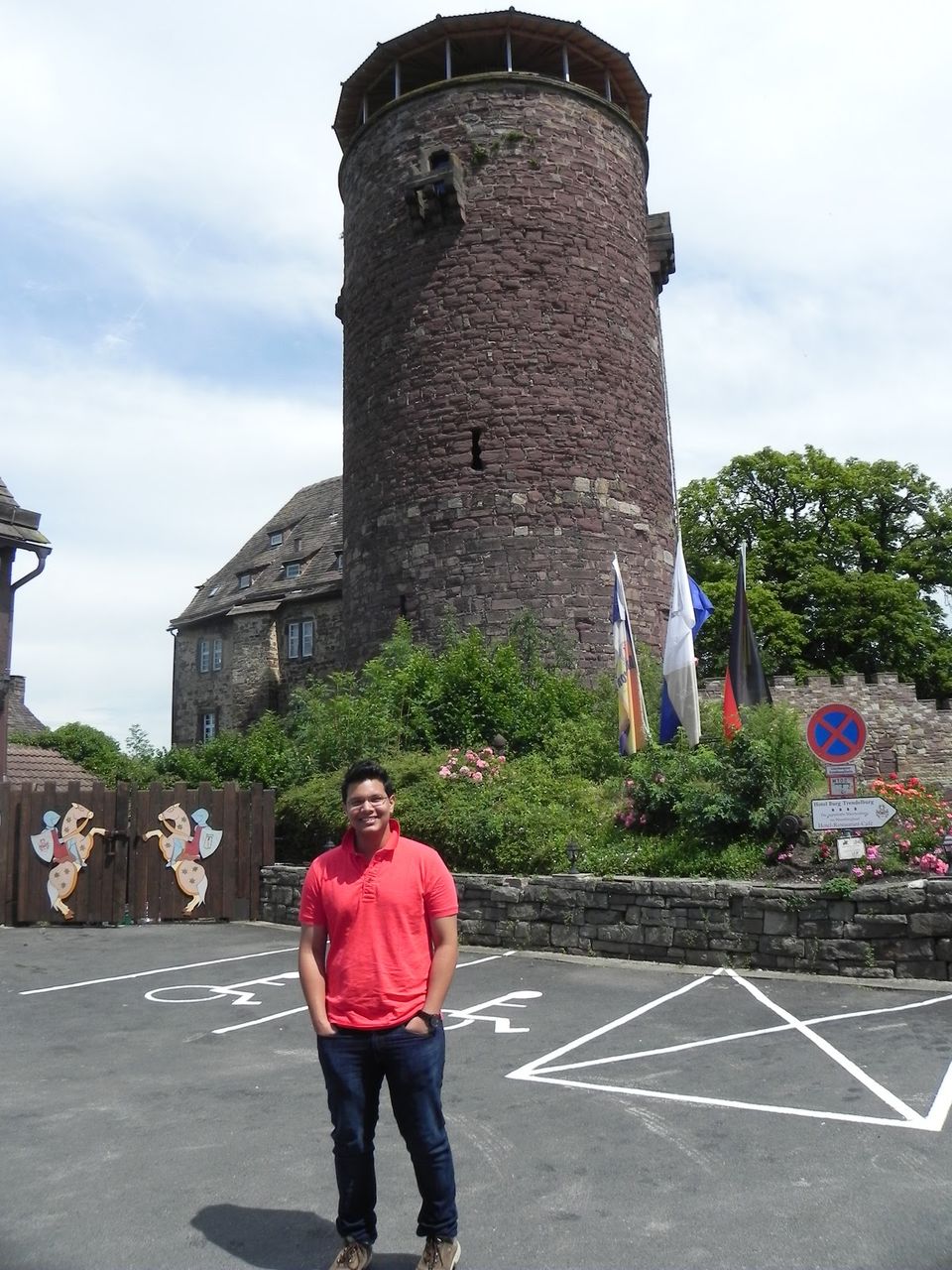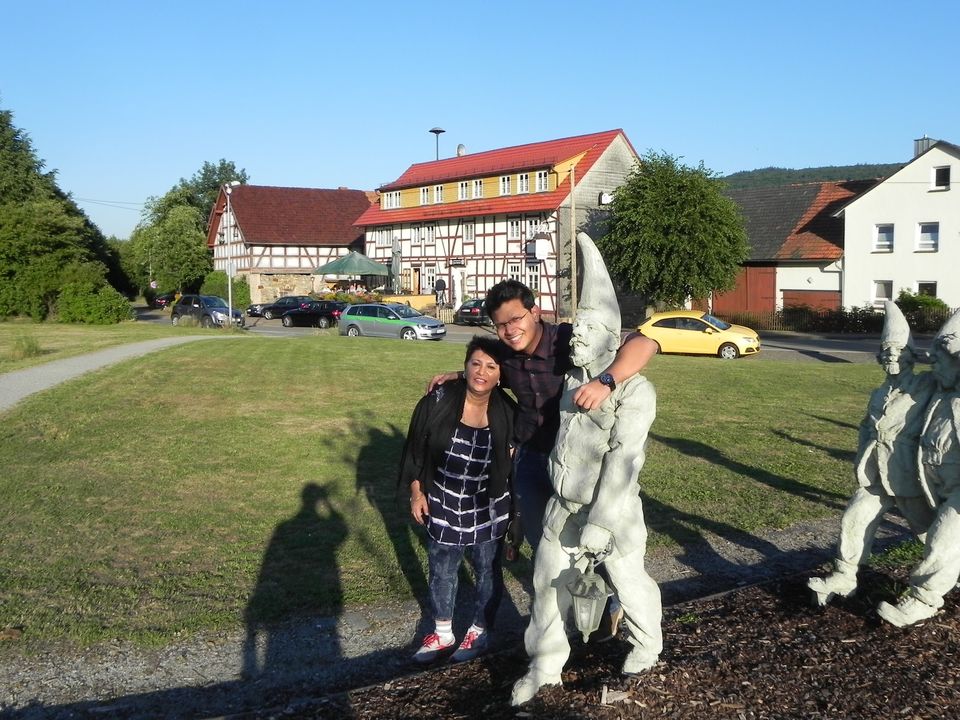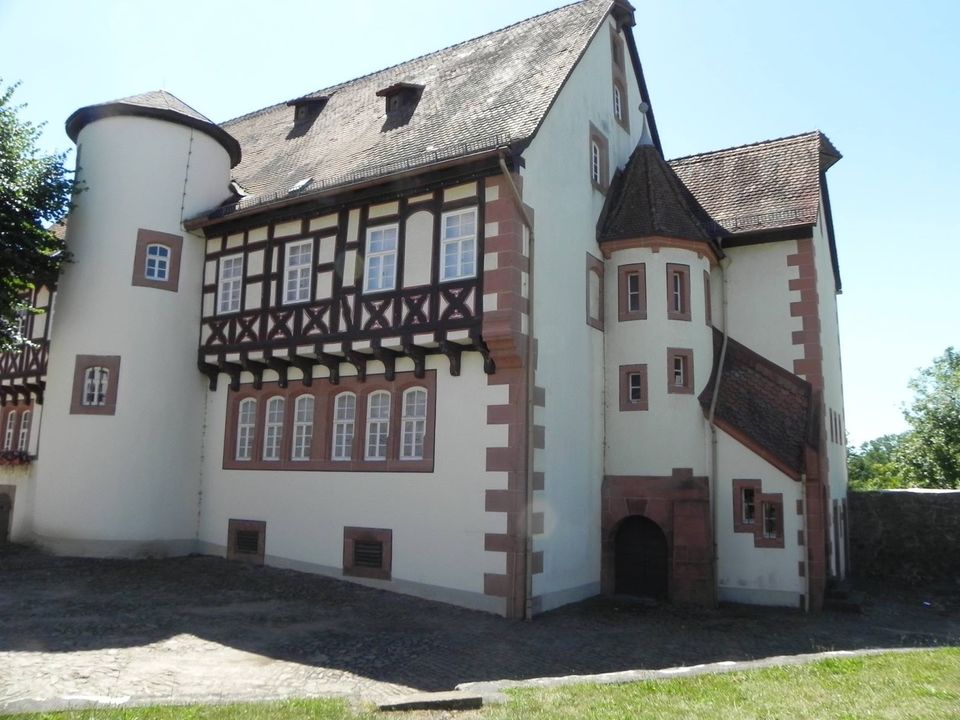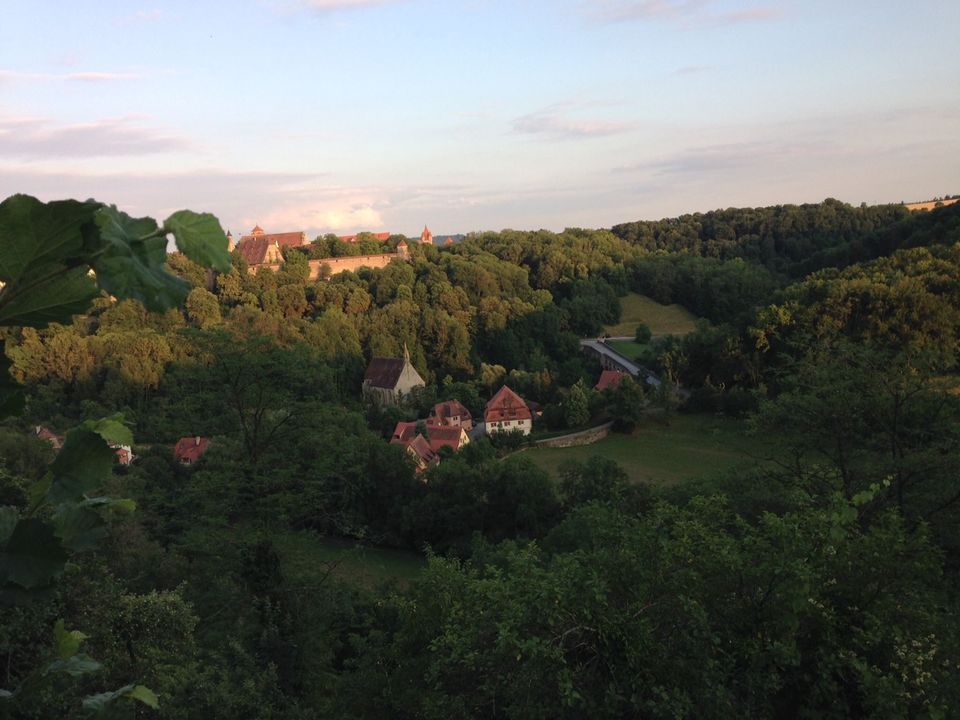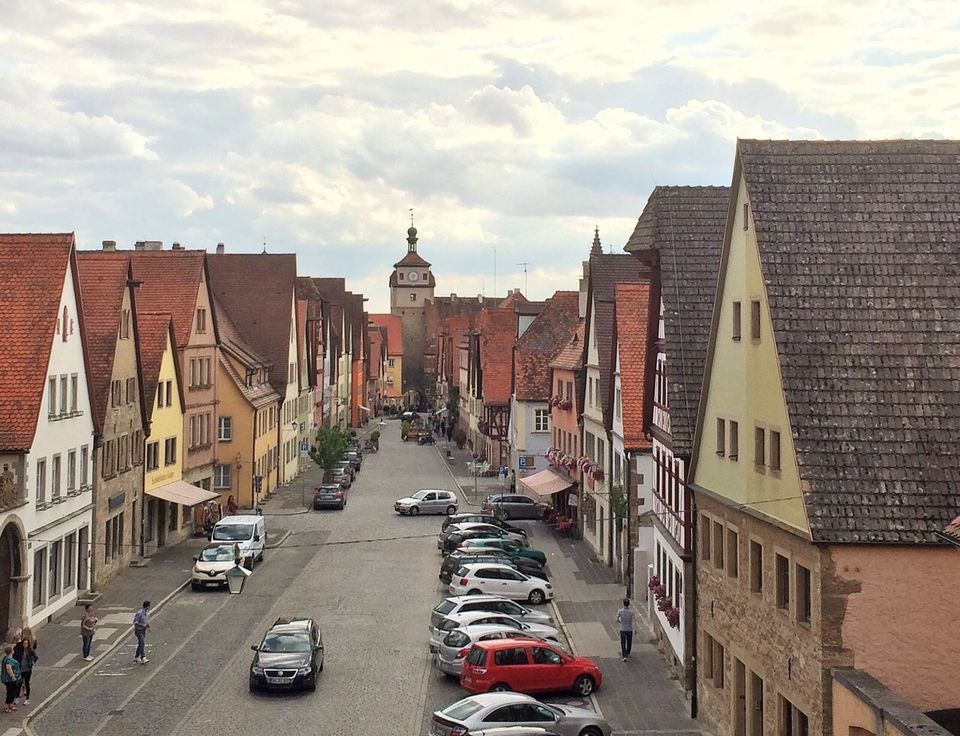 In the third week of June the U.S. Consulate apparently had a worldwide glitch and so could not conduct visa interviews before the 6th of July leave alone issuing visas...so our summer holiday planned for the U.S. was over even before it started ....went through multiple possibilities before ditching it.
Not wanting to miss out on the time left in hand and the opportunity of having our son home from college for the month of July we quickly chose to rework the Holiday plan ... Europe ..fascinating as usual .....something we haven't seen ?..Scandinavia and in Summer !
Summer in Europe lured me to think of Bavaria and the Black Forest region ::
A little research on the net and it was decided ....we will spend the first leg of our trip in Germany .Having done Munich ,Neuschwanstien Castle and ,Freiburg Lake Titisee ,Baden Baden and adjoining areas in our earlier trips ,something else caught my fancy ....the Fairy tale Route .
In fact, to start with a touch of Bavaria and the pick of the romantic route of Germany we chose
Rothenburg ob de Tauber as our first stop ..a charming medieval town with lots of history and good wine to relish in the old town market square
......Enjoyed the late summer sunset in this walled city soaking in the fun with an interesting Nightwatchman tour which almost takes you back in time .....overall a great experience with a very refreshing and relaxed atmosphere .
Throughout my childhood I have savoured the fairy tales over and over again. A large part of that being creations of Grimm Brothers who wrote these tales with actual locations and sights in Germany , weaving magical characters into fairy tales with the beautiful settings of forests,brooks meadows small towns ,castles et all.
Driving now into the famed fairy tale road route we stopped at Steinau where the Grimm Brothers actually lived ...Bruder Grimm Strashe...
In fact it has been turned into a cute museum which at every nook and corner reminds you of different fairy tales . One can spend the entire morning onboard your daydreaming flight to fairyland as we did
As the time progresses you cover multiple almost unreal destinations that jump out at you from some fairytale or the other
Of course, you have to choose the ones you want to spend time at, given the time frame and your inclination .We chose to spend some time in the Red Riding Hood and Hansel and Gretel area coming via Marburg to Alsfeld(Hesse) .Had lunch at Alsfeld which enchants you with many a old half timbered face buildings creating a lovely setting in the backdrop of a the scenic valley ,let alone the Wine house and The Town Hall .

Next we chose to stop by at Bad Wildungen in the idyllic district of Bergfreiheit where the Snow White and the Seven dwarfs lived . That was our tea-time halt for a couple of hours where we soaked in the summer sun and the scenic beauty in the backdrop of Snow White House .

Night halt at fairly large city of Kassel ,we stayed in Hotel Golden Tulip ,quite a nice location near the Central Station ...of course we had a Nightclub pretty close diagonally opposite on the Main Street .There are museums here to visit for those who are keen (we skipped )
Oh ! today we roamed around and settled for dinner at a Turkish restaurant with sumptuous large portions ....finished it off with some baklava to eat and carry back with us .Interestingly clubbers were actually tumbling out of the nightclub even at 6 am .
Next day, was a rather interesting and Scenic drive through the countryside ,mountains, valleys, rivers castles and innumerable shades of green as we went along to further experience:
At Trendelburg near the Wesser river ,fantasy land suddenly comes alive with the 700 years old castle of the famed fairytale princess Rapunzel .In fact they have a braid hanging from the top of the castle in which at specific times a "princess " does appear.
Once on top of the castle via the steep spiral stairway you get a 360 degree view of the captivating Diemel valley .The castle now houses a lovely hotel too - Hotel Burg.
Nearby we had a cosy countryside beer garden and restaurant in the hotel - Gasthaus Brandner run by a local family which served excellent food and fresh homemade apple strudel the taste of which comes alive even as I write this .
As we drove through the meandering countryside roads of this scenic fairytale route our next halt was at Sababurg ,the Sleeping Beauty Castle which has lovely greenery all around and colourful rose gardens to add to it
...It was indeed a gratifying experience to just laze around there and spend time in their open air cafe devouring a tall specially styled Ice cream called the Sleeping Beauty cup .it is worthwhile to mention that there was a tall charming ,German lady who very pleasantly and swiftly served us in addition to painstakingly yet efficiently translating the entire German menu
As we moved further towards Hamelin from here we took a detour to the so called Cinderella castle town of Polle .
The GPS kept leading us to it till it finally said something we couldn't understand only to discover that suddenly there was no road ..it actually led us to a river which had to be crossed by ferry .
With this lovely detour by the side of the river we proceeded to halt for the day at Hamelin .
Although we reached Hamelin almost at 6:pm we still had almost 5 hours of sunlight to enjoy the environs of Hamelin ......as always imagined there is a river flowing through the one side of the town and the cobbled stone streets throughout the old town area with numerous shows, guides dressed as the piper, telling the story of the Famed Pied Piper of Hamelin .And there is the landmark Rat on top of the bridge in Hamelin .
The old town area with open air cafes and pubs near the Town Hall and market square are quintessential fairyland stuff with the abrupt contrast of modern buildings and shops reminding you that you are indeed in 21st century Germany .
Next ,we reached Bremen ( of the famous musicians from Bremen) ,it was a Sunday and indeed a very pleasant experience .The moment you reach the characteristic old Town Hall area it transports you back in time with the massive Gothic architectures, buildings towering above the main square with its characteristic Open air Cafeterias with delicious cheese cakes and pastries on offer .
Thankfully the Starbucks variety are kept for the fringes and into the more modern part of the city maintaining the old town historic look intact.
A very interesting live enactment of the fairytale ..musicians of Bremen was going on at the square when we arrived ...with lots of kids and adults all seated in rows in the open and enjoying the same .A closer look revealed almost all characters in their costumes were actually senior citizens which was almost like the grandparents pleasing their children and grandchildren !
Having spent a little over two hours here we were returning to the car as we needed to reach Hamburg in time to catch the 15:35 train to Copenhagen .And we thankfully got lost and reached Botcherstraashe which is a nice street with lots of lively activities like play and some street music,painting, etc going on .Needless to say it also has some nice shops and a very old Cuckoo clock which, as it struck noon, became a tourists delight with everybody turning into instant photo/videographers .
Soon enough, we were on the Autobahn to Hamburg ,when I first experienced major traffic jam due to some construction work but thankfully the BMW GPS had done an accurate calculation of our arrival at Hamburg factoring the traffic snarls.So I took the liberty of stepping on the gas to cross even 200kmph in the earlier part of the journey a few times to reach Hamburg just in time to drop the car off at Sixt bay near the Hauptbahnoff .

From Hamburg station we set off for the Scandinavian leg of our journey by the efficient Deutsche Bahn train ,using the Eurail pass . At the German Danish border town of Puttgarden , we were told now the entire train will go inside a ship and we shall cross the sea to enter Denmark ....Now that isn't something we had experienced ever before !
Well soon enough the train boarded the ship along with some 600 odd cars and we were transported to Denmark on a rather lively and crowded deck with everybody queuing up to eat or drink as if nothing's going to be available for rest of the journey ...well that was true barring a sole vending machine on the train !
At Copenhagen we stayed in the newer and expanding part of the City(Orestad) at Crowne Plaza Towers ....noticeably, a lot of completely black exterior themed buildings dotted the skyline in the area .
After the short commentary by a pleasant Pakistani cabbie (actually an MBA student too )we reached our hotel where we had pleasant rooms equipped with something new (for us ) ... aromatic sleep inducing kit ...perhaps to overcome the late sunlight problem .
Soon enough we were in the nearby Metro on our way to the City's happening spot Nyhavn or New Harbour wherein we bumped into a few Indians too.
A lively New Harbour area encouraged us to walk about and enjoy the 10:45 pm sunset but we shortly discovered that most restaurants were no more taking food orders and they would only serve drinks and snacks ;so we gravitated towards a couple of Italian fast food outlets which are almost open round the clock as they are in the proximity to night clubbing area .
Of course dinner their too was sumptuous and relatively inexpensive at Nyhavn Pizzeria (pizza pasta sandwich)..quite tasty sandwiches.
Next morning we decided to visit a nearby city of Malmo(only 75-80 mins train ride) in Sweden across the Oresund bridge on the Atlantic ocean ,an excellent feat the bridge of such mammoth proportions and implications in terms of connecting the Danes and Swedes .In the evening we were back in time for a lovely canal cruise of Copenhagen .We also saw the Opera House which has a roof the size of Seven Football fields !
Sitting by the harbour in the one of the Open air Restaurants is easily one of the most enjoyable ways to relish Copenhagen with some wine or beer to go with .Of course for us who had come to enjoy a pleasant summer it was actually chilly due to the cold wind and dipping temperature at around 10 deg Celsius.
Next day was the customary open top hop on hop off bus tour which we employ to figure what to focus on through the rest of the day .
Little Mermaid area was nice spot with lots of touristy stuff yet nice, so we spent some time here
Then we also spent some sunshine time polishing off some Danish Beer( while our son Varun went on some rides) at the famous Tivoli Garden which houses the 100 year old wooden roller coaster and also happens to be the inspiration behind Disneyland .
Moving on our next stop was Goteborg in Sweden .....essentially because doing Oslo from Copenhagen needed to change trains on an otherwise longish journey.But ,we had a instead a very pleasant and lively time in Gothenburg rather than just a layover .
What came as a pleasant surprise was that the city was hosting an international Soccer championship for 66 countries for the Under 19 category which had really brought the city completely alive with all pubs and cafes roaring with action till almost early morning .
In fact the hotel we stayed in ,namely , Liseberg Heden was also very refreshing with a spread out two storied bungalow type building with room styled like a ship cabin, and beautiful garden all around with the famous avenue only at 5-7 minute walking distance
Next day we were in Oslo the Norwegian capital ,a very different city and I believe most of our stay here onwards was with the Scandic chain of hotels . The Scandic Victoria,in Oslo. Here we met with excellent weather interspersed with light rain though .While exploring through the customary Hop-on-Hop off Bus tour we discovered ..the main City Centre is near the City Hall,Central Library and Nobel Peace Prize Building - the happening zone .And then of course, we have a rather lively city centre with open air pubs and restaurants in an around Karl Johan street thronged with people from all over .
The other interesting and serene part of Oslo is Byygdoe where greenery is in abundance and you can almost continually see the Oslo Fjord all along .It is quite nice and different .
In Oslo we discovered a really nice restaurant chain ..... Egon .It is good and available throughout Norway .
We also spent a good enjoyable afternoon near the relatively quieter harbour area and picked up some good Norwegian jackets to ward off the wind and the rain that we might have to encounter as we move onwards to Bergen, Flam etc .
Next morning we boarded the train from Oslo to Bergen .
This is known as one of the most Scenic Train rides in the world .and true to its reputation it is .In fact, not only were we glued to the window but the camera was also unable to get any rest.It is seldom that one will find such scenic landscape consistently through a seven hour train journey.
The highest point in terms of altitude was at Finse where you can see the glacier in all its glory even at the end of July. In fact, when we reached Bergen the landscape was beautiful yet so different from what we had seen the whole day.

Bergen is a beautiful settlement in Norway nestled between mountains and fjords one being the Sognefjord which is the country's longest and deepest fjord. There is a funicular ride that takes you to Mount Floyen to get a lovely birds eye-view of Bergen .In fact ,while Bergen is a common base from where many a fjord trips etc are undertaken ...Bergen itself is scenic.
In fact, there is a famous steep train route from Myrdal to Flam on the Flamsbana which is one of the most beautiful a and scenic train rides in the world .Next day we undertook a day trip to Flam and back via Gudvangen and Voss to Bergen
We took the usual NSB train at 8:33 am to Myrdal where we transferred to the Flam railways mountain train which goes down 2,831 feet in barely 12 miles (one of the worlds steepest lines ) on standard gauge. The first halt is at the Kjosfossen waterfall .
It is simply captivating..as you get down to the station platform you suddenly see a waterfall real close with the water spraying on to your face from the top and it is a wonderful .sight .While people are busy trying to capture this
Trying not to get their lenses wet .. an enchanting music engulfs the atmosphere and almost surreal ..a lady in red appears on the mountains dancing to this music almost from nowhere ..it really is an interesting twist provided by the Norwegian Tourism folks .
As the train moves on from here it goes down the breathtaking Flamdalen valley across ten stations, twenty tunnels, a bridge and of course magnificent landscapes finally reaching Flam-
- a lovely small magical village in the middle of nowhere ....
has a population of barely 350 people but is welcomes tourists from the world over coming in by Flam railway as well as through the cruise ships which come to harbour here .
Beautiful Flåm is situated in the innermost part of the Aurlandsfjord, a tributary of the 204 kilometres long and up to 1,308 metres deep Sognefjord. And Sognefjord is the longest and deepest fjord in the world of which this section is declared a UNESCO heritage site too.Naturally, we chose a ferry along this section of the Sognefjord from Flam to Gudvangen savouring the beautiful sights ,waterfalls,stave churches et all on the way in the two most beautiful branches of Sognefjord the Aurlandsfjord and the Nærøyfjord .
Usually ,after a while boat journey gets monotonous but here the spectacular sights leave us wanting for more and more .....
Having completed this we had to quickly figure out a bus to catch which will take us to Voss well in time where we can once again board the train to Bergen .
But little did we know that Gudvangen is having a Viking Market at this time of the year and there's is a Viking village being constructed here.
In fact here to Voss was a rather meandering road journey up and down the slopes with such scenic beauty that the light rain also added to the magic with some fog thrown in followed by sunshine by the time we reached Voss.
Just outside the station where the bus dropped us we waited for the train for about 40 minutes trying to resist not to go towards the lovely green expanse closer to the water ...not for long .Almost half the people ventured out with their cameras including me just to try and capture some of the delightful sights which we thought the days quota was over for .
Finally we came back to Bergen after a rather scenic and eventful day with the camera tired and us rejuvenated.Tonight we went to a nice pub where we almost had an entire periodic table of beer on offer! We too tasted some four/ five kinds of beer to sign off .
Next morning, we were off to Molde by the morning flight via Oslo .Upon arriving there we picked up a rental car from Avis and went to Kristiansund exploring the Altlantic Road .
In fact we went up and down the specific stretch of the Atlantic Road multiple times ,each time stopping at different interesting stops and taking in the beautiful sights of the North Atlantic Ocean and numerous small islands . I have never seen an ocean so calm and serene .It is another matter that during stormy weather this road almost feels dangerous because water splashes onto vehicles on the road as they cross by
.It is because this road is just a connection of multiple bridges across the Atlantic Ocean which is connecting number of islands. In fact Molde was such a different experience ..right from the time we landed at the airport...waiting for quite a while in smallish airport but security staff rather helpful allowing us to go over to arrival side to pickup some quick luncheon .....pleasant young boy manning the Avis counter which starts only at 1400 hrs on Sunday's .
Greeted by a light drizzle and generally cloudy weather we set out on the Atlantic road enjoying each stop both for the landscape and the people enjoying fishing ..tourists on bikes ..cars buses et all.
Our drive back to Molde from Kristiansund was via Bud a small scenic fishing village ...finally we checked in at the Scandic Sielet greeted by a room with a Balcony jutting onto the sea and a rather beautiful calming view of the expanse of water with fog and slightly snowy mountains in the backdrop.
Having done this unique ( a wee bit overhyped ...)road trip we took a flight to Stockholm next morning.
Stockholm in fact ,is a big beautiful city but really the highlight is the Old Town Area..Gamla Stan and the Vasa Museum.( and some say the Arlanda Express train from Airport to city centre )
In fact the most interesting part of the city is the Gamla Stan where you can experience one of Europe's largest medieval city centres ,nice alleys ,shopping streets ,cafes and of course gorgeous buildings
Needless to say that the Vassa Museum is also unique in the sense that it houses a centuries old ship in all its glory and this gives a peekaboo into the times and life of 300 years ago.In fact it is quite a time warp trip inside the museum and especially to know about how this worlds oldest intact ship had actually been built for a major battle but sank within just few kilometres of where it set sail from .
Ironically the restoration of the original splendour of the ship is what makes millions rave about it every year rather than its original purpose .
Next we moved onto explore the Djurgården Island in general along with Abba Museum and the lovely environs with the Swedish Cafeterias .
Lovely weather added to the charm of Stockholm where we also had an excellent dinner at an Italian restaurant in the centre of he city..Da Peppe restaurant .
Now we boarded the Tallink Silja Cruise(Estonian cruise line ...pretty good) from Stockholm to Helsinki where we had a cabin one level above the promenade section of the ship.
The promenade was of course where all the action was shopping street (tax free ) restaurants ,night clubs etc .
The overnight cruise was quite nice actually considering we barely had enough time to soak in the available options right from shopping down to the night club which was lively till the wee hours too
Next morning we reached our final destination that was at Helsinki ,from where we head back home to India .
Upon reaching Helsinki we decided to take the tourist tram to go through all the sights in the city ..it does a complete circuit of the city covering all the major tourist spots of Helsinki .we stayed at the Hotel Scandic Paasi which had an older section with huge rooms .Our room was almost a studio apartment with lots of space and yet cozy with the windows opening towards a park .
The extended sunlight in the summer allowed us to explore this pretty relaxed city till quite late ..a lot of time was spent in The Senate Square and the steps of the Cathedral soaking in the sun and the sights of tourists ( it is like the heart of the relaxed city) characteristic of the place .......not to forget a cozy coffee shop opposite that with nice pastries
We did a lovely Stromma boat tour to gain some insights into Helsinki ,the archipelago of 315 islands ,however small many of them may be ......Apparently from the time of the Tsars the Soviets / Russians have been coming here to enjoy a more relaxed time and enjoy the speciality of sauna homes which do steam you up and offer a cold refreshing dip in the Baltic Sea ....In fact Finland is home to some 5 million people and 1.2 million saunas .....mind boggling numbers ..!
Next we did the Helsinki Ferris wheel - Finnair Skywheel which did give us a birds eyeview of all hat we had seen in the last 48 hours
Then we set out to spend some time in the Stockmann Departmental Store the biggest in Baltic States spread across 7 floors ...you can also enjoy the deli on the ground floor...
Alas ! All good things must come to an end and so did this Holiday as we took the early morning flight to Frankfurt and onwards to New Delhi ......as we approached closer home I could already see myself coming back to the daily grind ...I shake it off me and ask for a Red Wine from the Lufthansa Air Hostess.
Soon we are back home but still drift into a reverie at times as the Holiday hangover still looms large .
PS: I have knowingly avoided reeling out travel guide kind of information however did gather quite a bit of that too and would be happy to share the same .Yes it had to be compacted but I sincerely hope reading this offered a glimpse into the trip we just did in the Summer of 2015
This trip was originally published on 'My Summer Trip of 2015'.