The day started with waking up and getting ready for work. Had a heavy breakfast made of all kinda meats, scrambled eggs, beans and mushrooms. The hotel staff was very nice and I'm experiencing so many white people around me for the first time.
As I reached office, I happened to meet team operating from this office. Attended scrum. Had one on one. lot of arguments and try to understand handful of idiots.
In evening I left for the hotel with food for thought. London being city is extremely beautiful and so are the people. It attract you to stay here and leave the place where you are coming from.
After putting my office bag in hotel, Rupesh and I left for viewing London Bridge. Had an intellectual conversation with Anjali over call while walking through the roads. My love for Anjali is growing day by day. I wish of she would have been here. Life sounds like impossible without her now.
I started Whatsapp calling with Anjali while roaming through the bridge tower and showed her what I was experiencing for the first time. Later on we clicked lot of pictures of tower bridge and Thames river.
On my way back we bought couple of beer in just 3 pounds. I lost 4 pounds in try to unlock the bicycle. We walked to Lahore kabaab house just to have dinner. And then later on moved back to hotel.
In London people walk a lot. Like for miles. I was pinpointing about the people who were running. In my conversation with Anjali.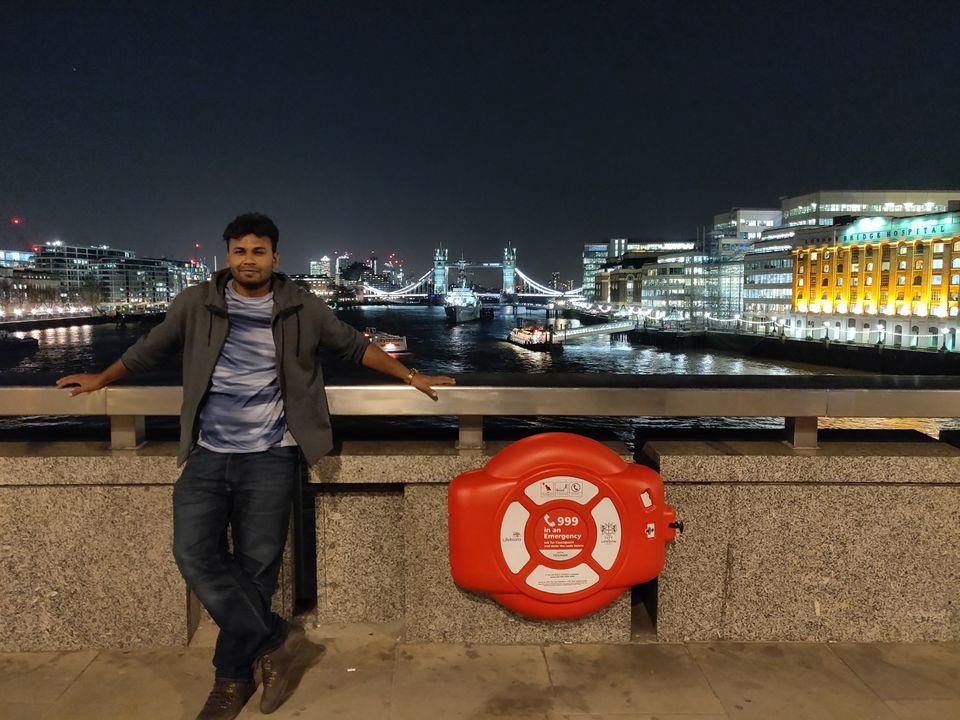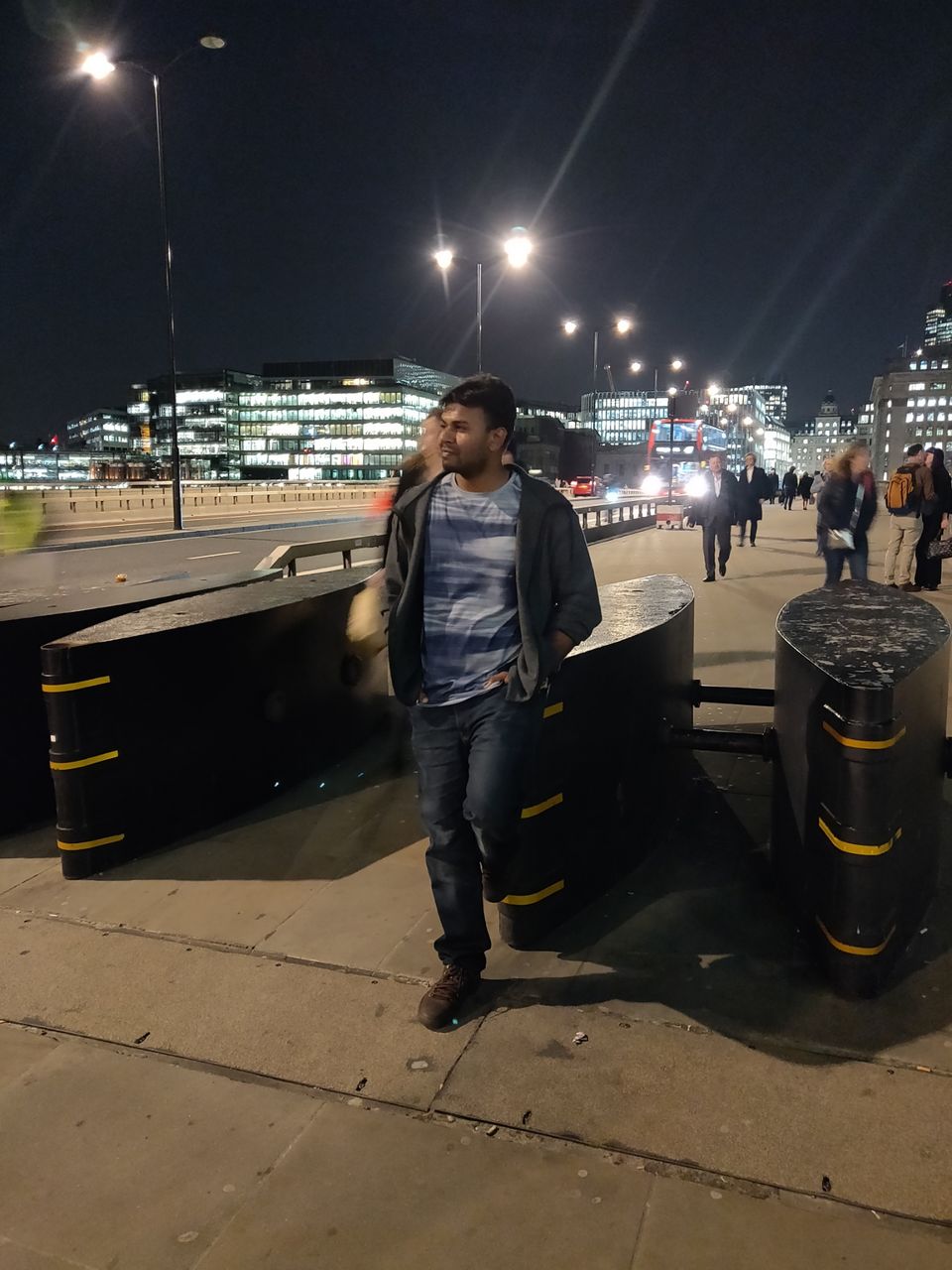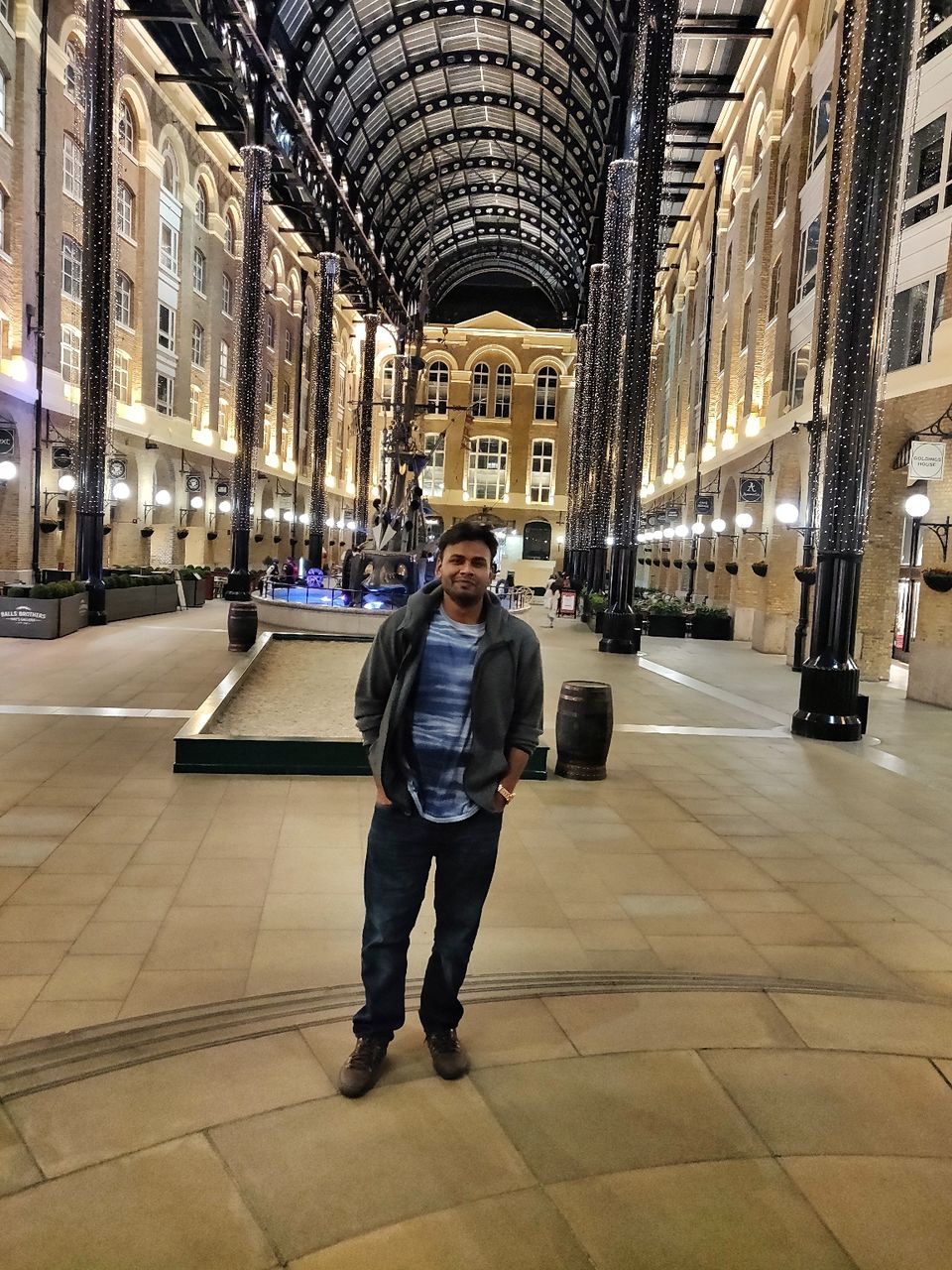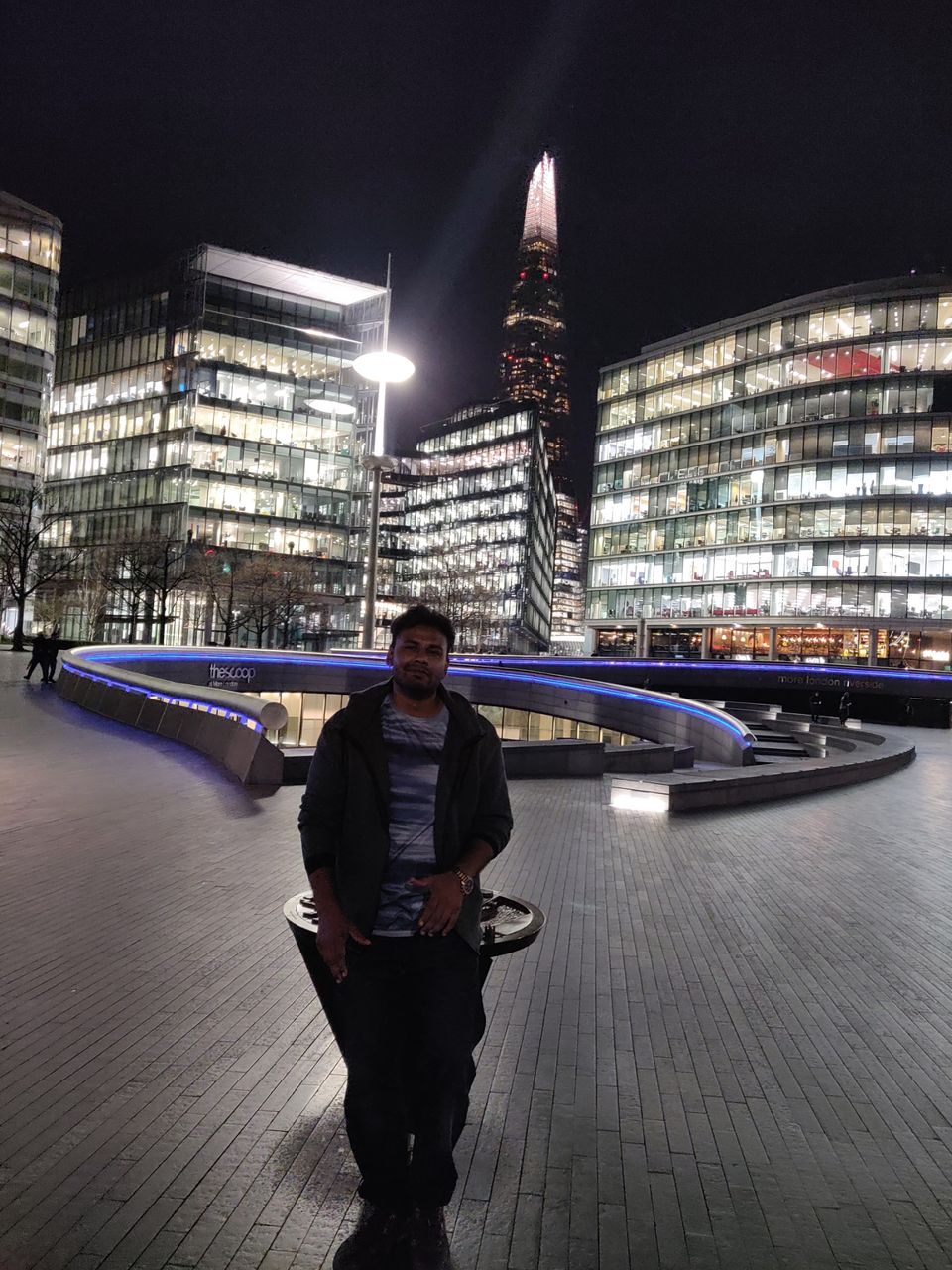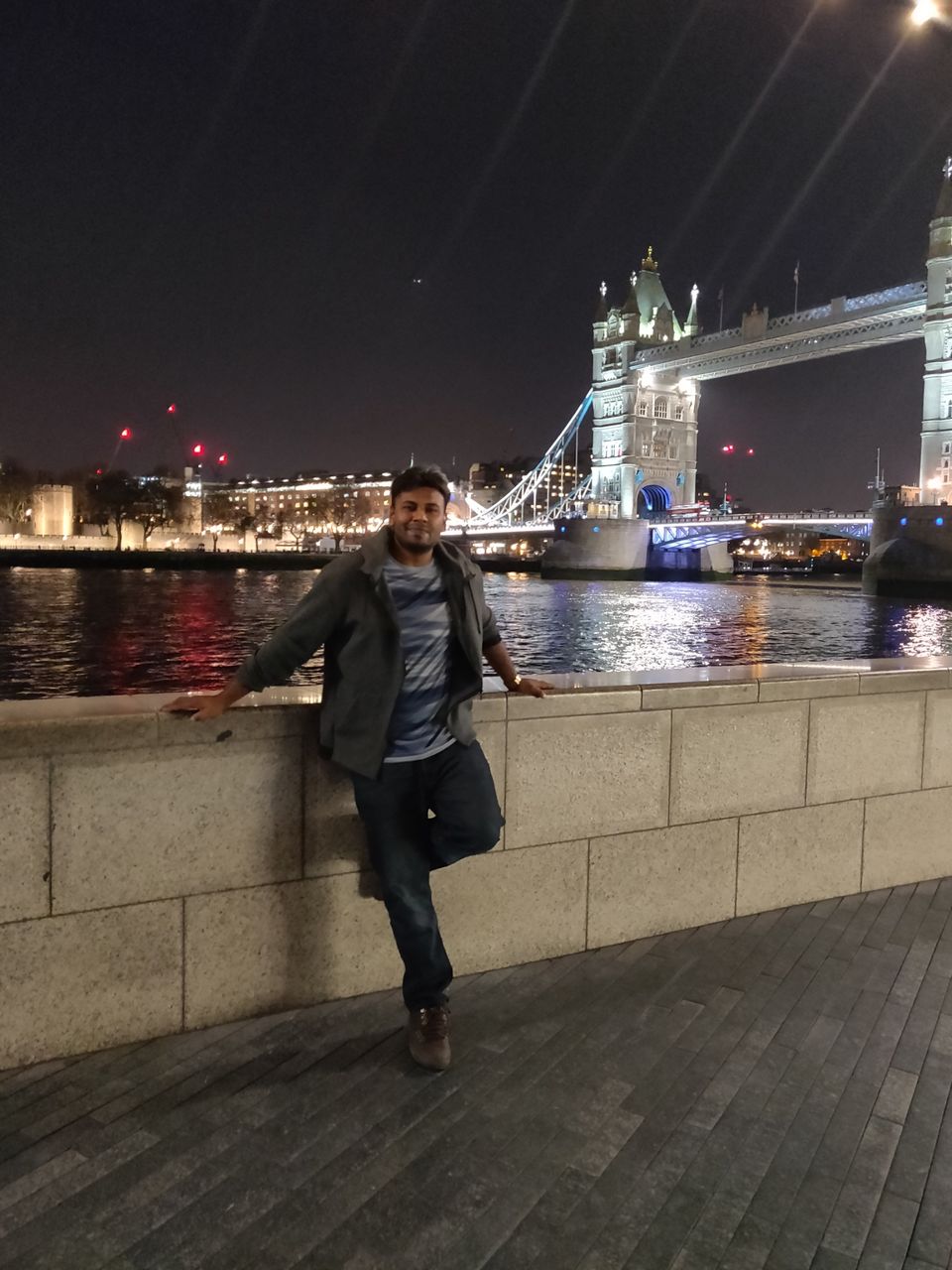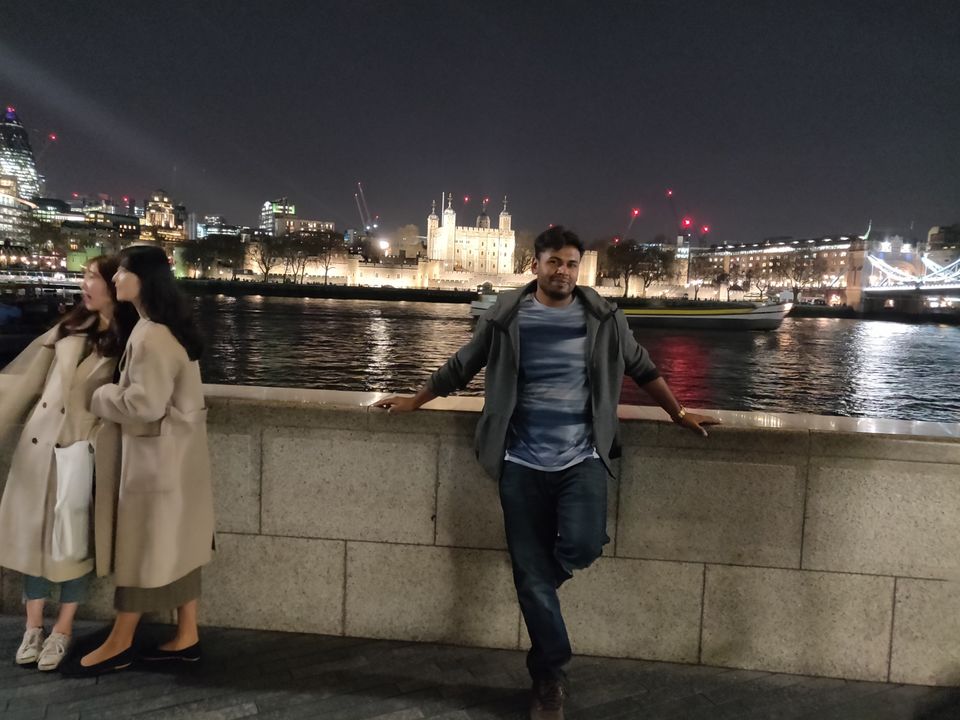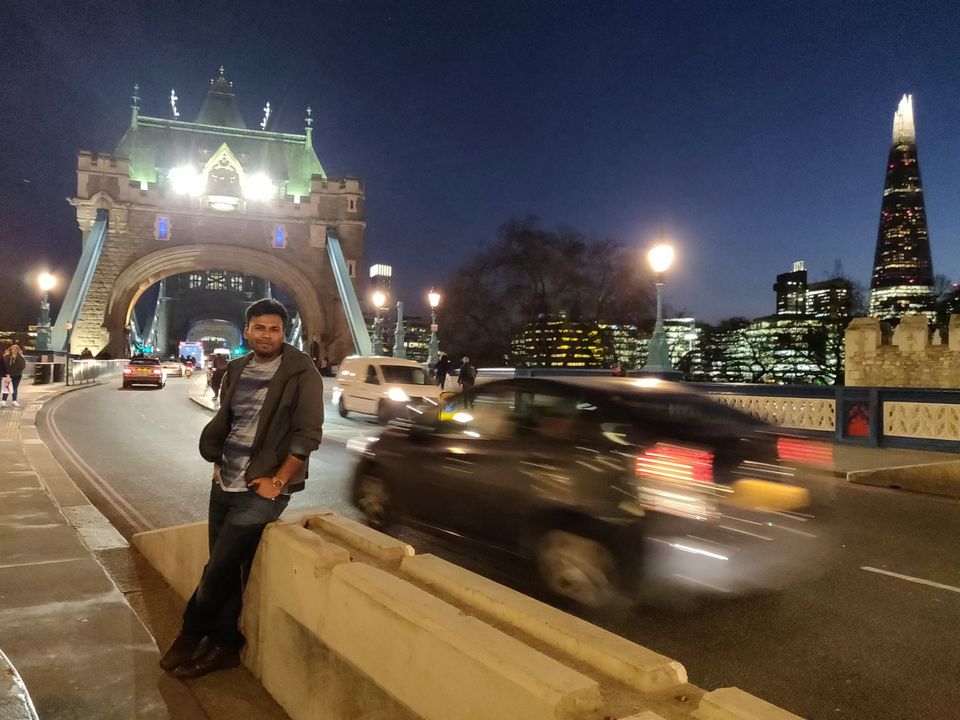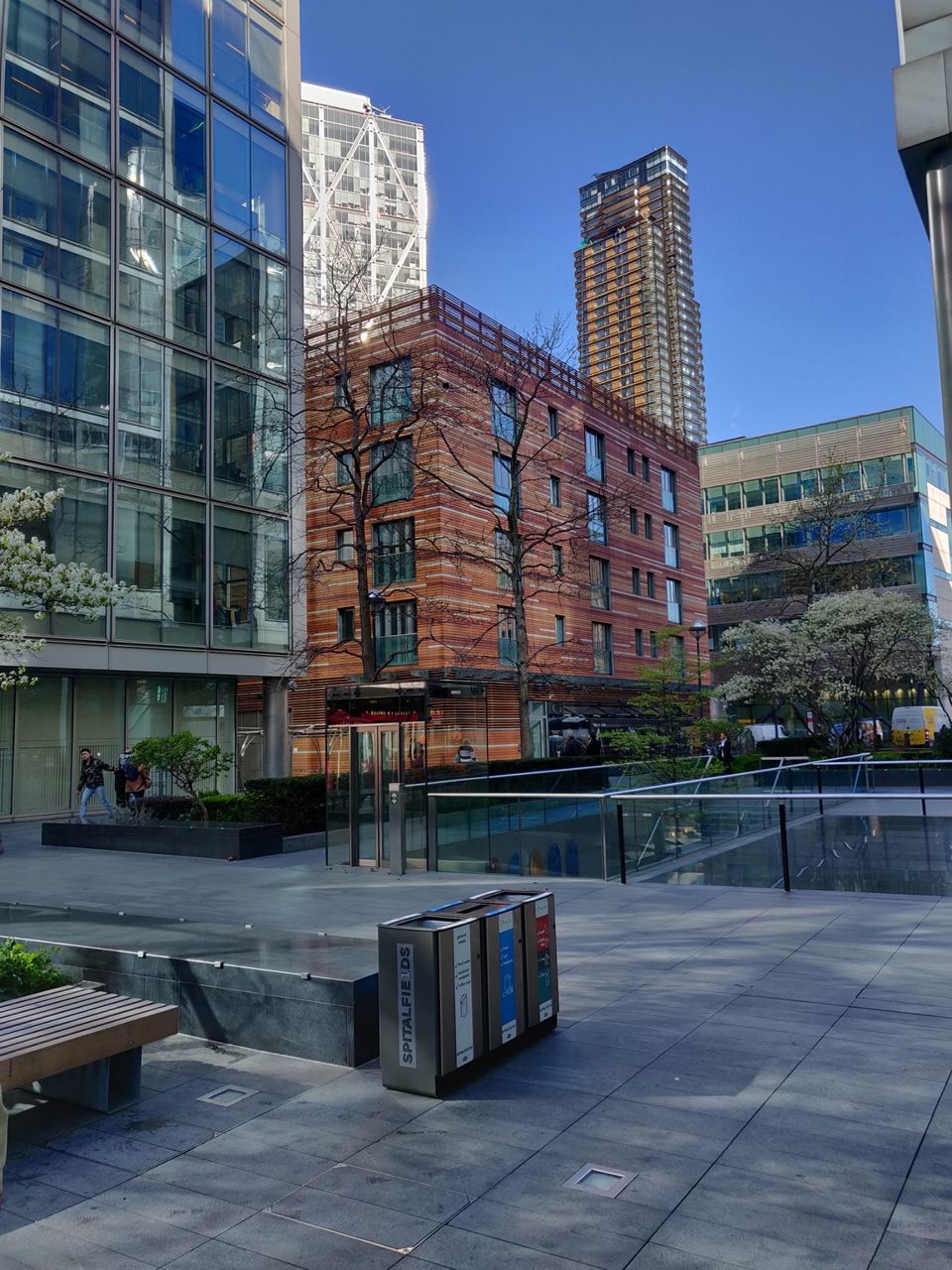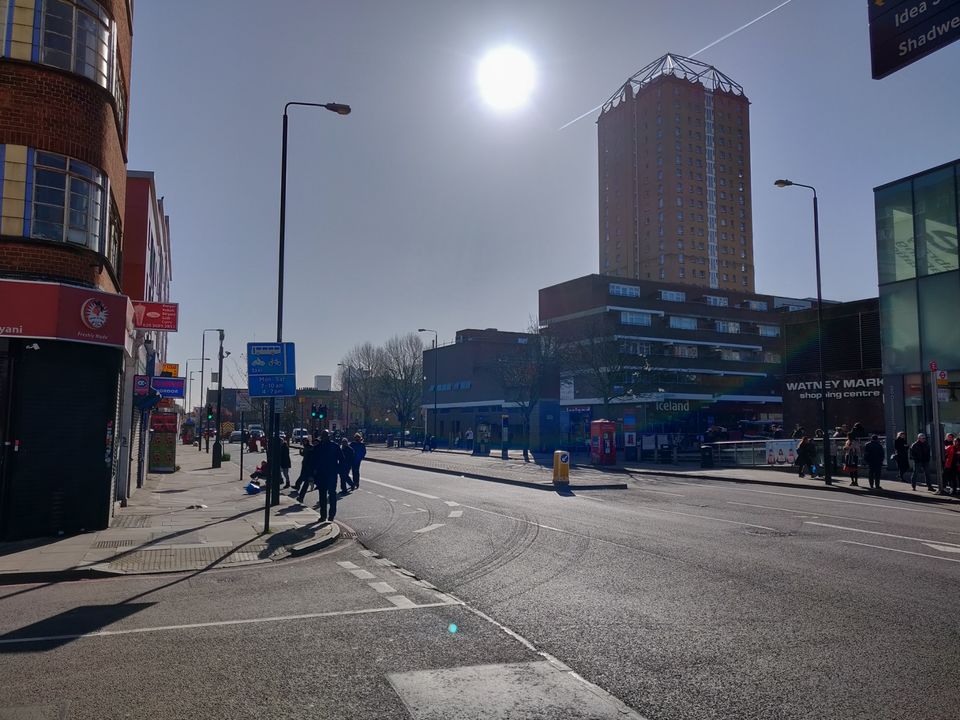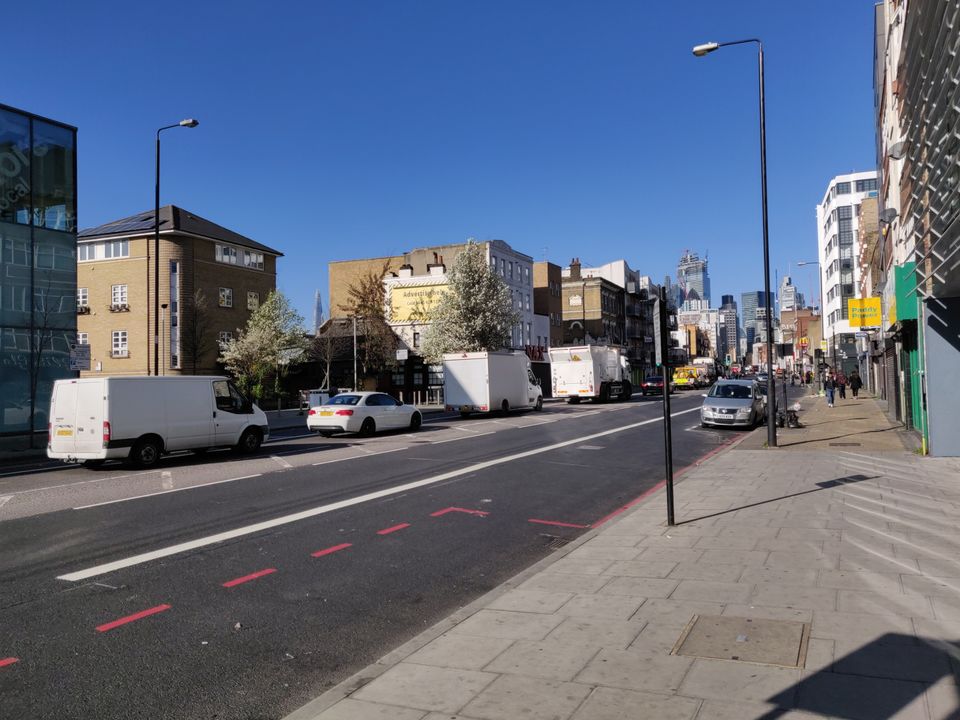 I picked up phone half asleep and heard a familiar voice. It was Anjali. My heart skips a beat, whenever I hear her voice. What else could be better than waking up by the call from the love of your life.
In breakfast I'm got buffet. I'm having lot of meat in the breakfast, lunch and dinner since the time I've landed in London. That's like too much of non-veg for me. I'll try to avoid non-veg for sometime now.
Time to reach office by walking is 15 minutes. The actual beauty of this city can never be explored while being in cab.
Started my office with daily scrums, had lot of arguments with people. I met VP engineering in London office. This is the same guy with whom I was working in Gurgaon office around 10 days back.
Rupesh had tough time today. He failed to communicate his problems to people while being on one on one discussions and got whiplash in return. I too took over his task and checked-in the code, in front of him. This made him super annoyed.
I had veggie roll from chilango in lunch. That costs me 7 pounds approx. But that VP engineering swiped his card as I was accompanying him at lunch.
It was quite cold in afternoon. I felt like having scotch but as the office is yet to get over so quenched my desires by just having cup of tea at Tiffin box.
Rupesh and I left office by 5:30 pm and met one of Rupesh's ex-manager whose name is Kavitha. She's Tamil and from Bangalore.
While walking down the road I had a quiet thoughtful conversation with Kavitha about "are people coming to London just for money, leaving there own country or is that the culture and freedom along with all superficial aspects like cleanliness, weather, equality and discipline compel them to not to go back to their country ?"
I got my oyster card today for 35 pounds. I traveled in tube to bank till Red Lion court just to accompany Rupesh. He wanted to meet his ex-teammates just to cry about his situation.
I got Whatsapp message from Anjali.
Tu hasrat purani, tu aadat nayi he...
Yakeen to dila de tu he ya nahi he..... 💞💞
It made my day, as it's hard to make her express love. But whenever she does, I go sentimental. She's the one who I always wanted in my life. Now she's there, I afraid if I don't end up saying something that make her change the decision. I really love her.
I called Anjali and had chit chat while being on my way to Red Lion court.
Our distant relative Shubhra called me, checking about the details about my place of stay. She also stays in London. Not every Idiotic relatives is meant to be get in contact. I'll try to avoid her.
We took bus number 15 to Whitechapel. It was a double decker bus just like one from Harry Potter movies. It's clean unlike the one there in India.
Met Aslam outside my hotel. Had a cheese burger from Whitney Market in dinner.
Had a video call with Anjali. It was around 4:30 am in India and she was half asleep. But was looking extremely beautiful over the call. Thanks to advancement of technology I could be able to see her on video chats. Her face reminds and motivates me to work hard for our future while being humble.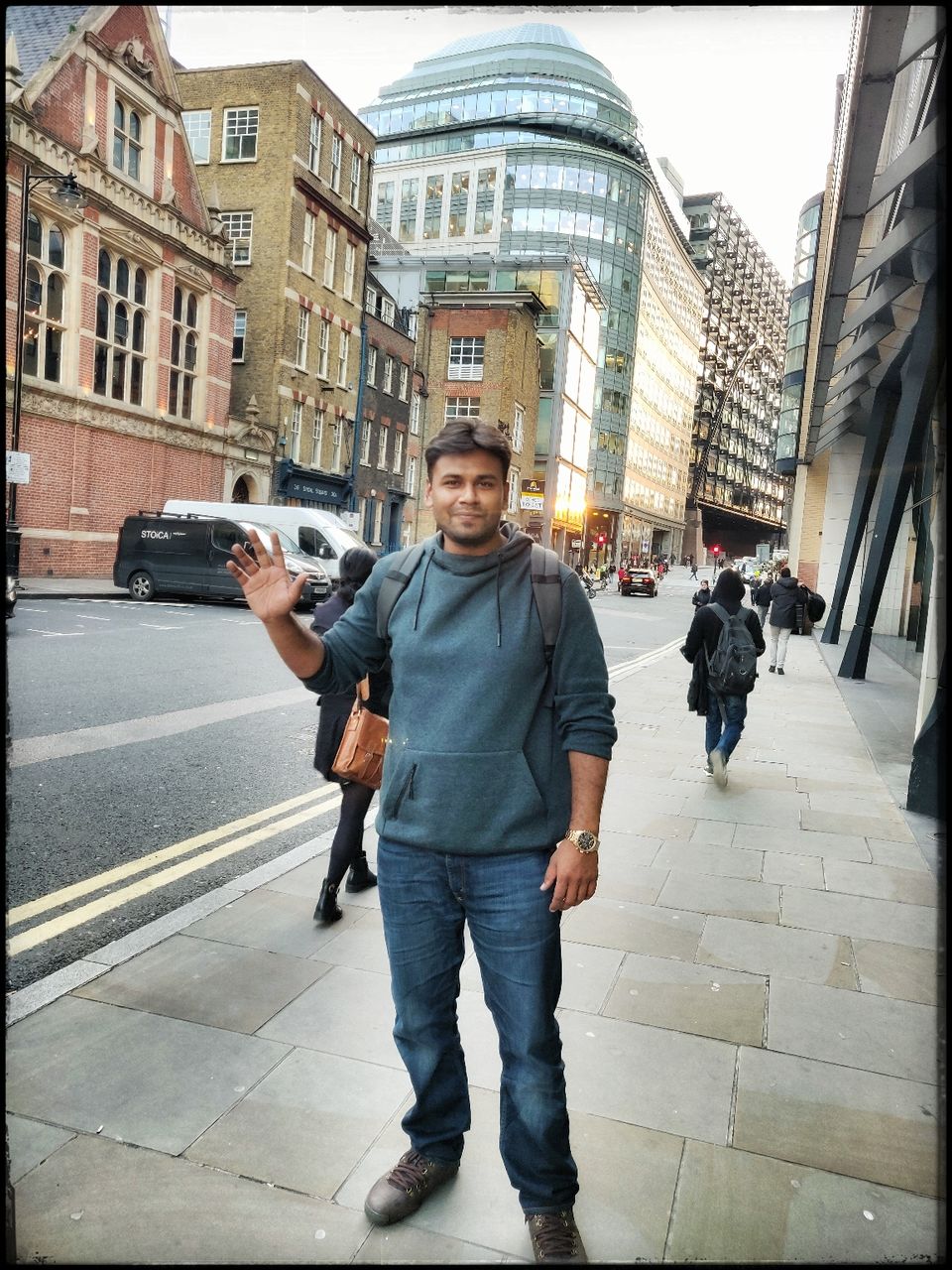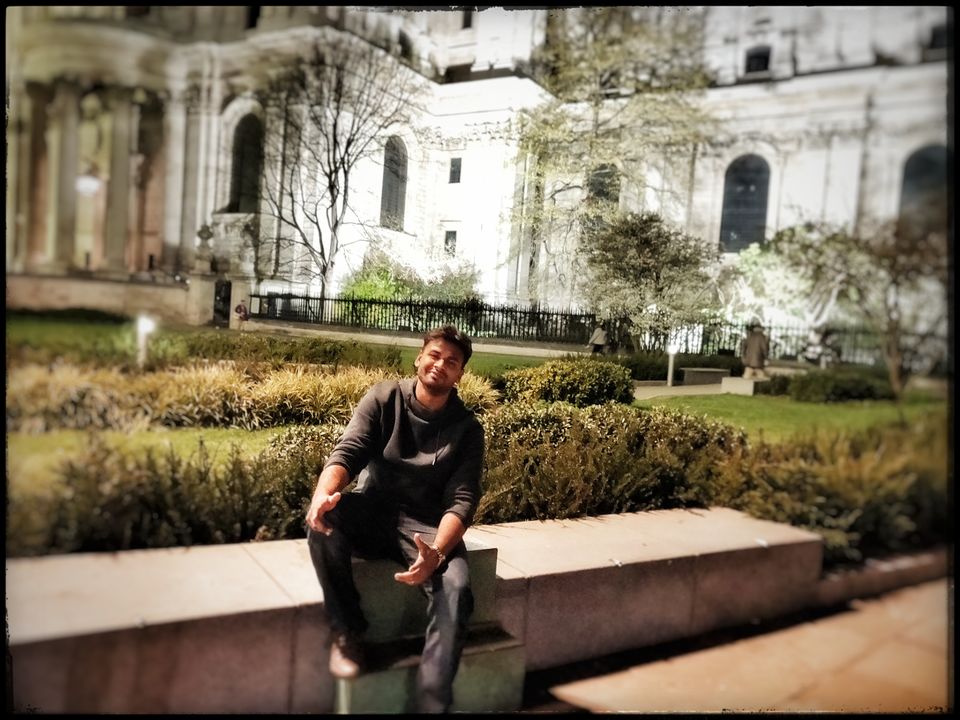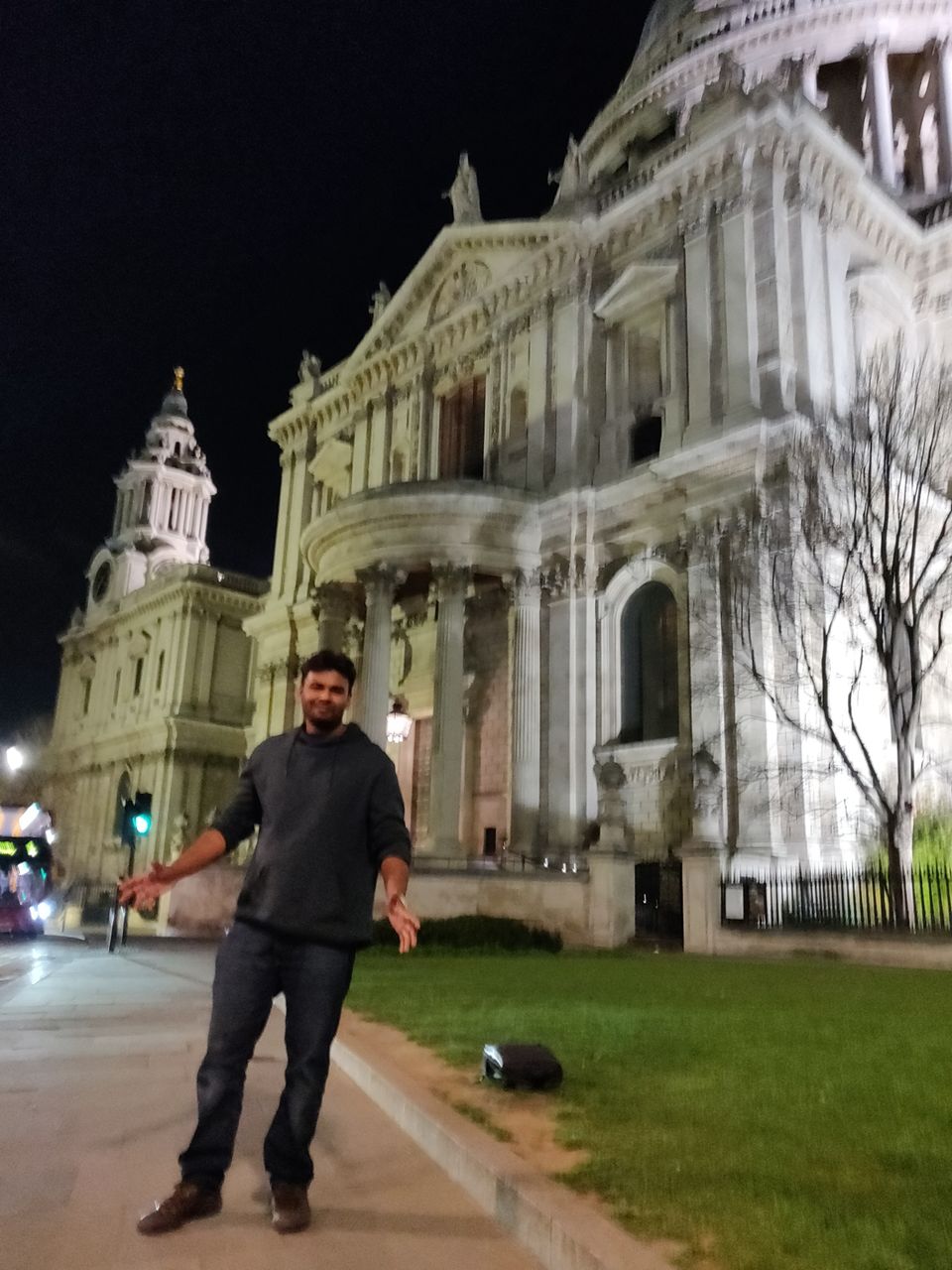 We all have desires in life. But sometimes we put every effort to achieve the same and end up knowing that this is not what we expected.
There are lot of homeless people in London. A beggar came to me asking for money. I felt so bad about his condition that I gave a pound to him. By the way 1 pound = 90.46 rupees. I thought giving money can make him buy food immediately. I asked him that pray for me, and I'll pray for you in turn. After all we are humans, and I believe in humanity.
Going forward, Anjali called me in afternoon post having her lunch. A smile on my face appear Everytime I see her photo flashing on my phone. She is the most beautiful thing ever happened to me. God bless her. May she get whatever she desires. She is a kick-ass combo of beauty with brains.
The knowledge is growing everyday and one has to be on constant reading mode to simplify the work at office and sometimes personal life as well. The problem comes up when people try to convey their ideas not on a rationale but just because a they have 'n' number of years of experience. A constant reading can help them to base a solid rationale. Your arguments and rationale can let others trust you. I've trust issues with my fellow programmers. In past few years I've trained my mind to be on constant reading mode that gave me confidence to speak or counter argue with people having 3x or 4x years of experience in comparison to mine. The reason why I'm mentioning this because now days I happen to interact with very senior programmers who spent most of their lives in environments like TCS, Accenture. These companies don't have hardcore techie culture. Indians around me in London office talks about buzz words like Big data, machine learning but lacks knowledge about basic clean programming and design practices.
As clock hits 5:30 pm a notification pops on my screen regarding drinks and food with the team. We gathered at The Ten Bells located on 84 Commercial Street, London. I met Fredrique, she is from France and working as a scrum master with one of Engineering transformation teams in London. I met Voila, she's from Mumbai and working as Director of Program Management in London. I had very interesting conversation with both of them on drinks. Travelling is like a spiritual experience. The more you travel, the you're likely to experience different cultures and get chance to talk to different people. I had 12 large pegs of scotch single malo, Laphroig (pronounciation: lefroy) and 3 glasses of Guinness draught beer.
Anjali was calling me and I was talking to her while being complete bhand. God knows what I said to her. But I do have fear of loosing her. I don't want her to leave me.
Somehow managed to get back to hotel room after walking for 15 minutes in a Brownian motion.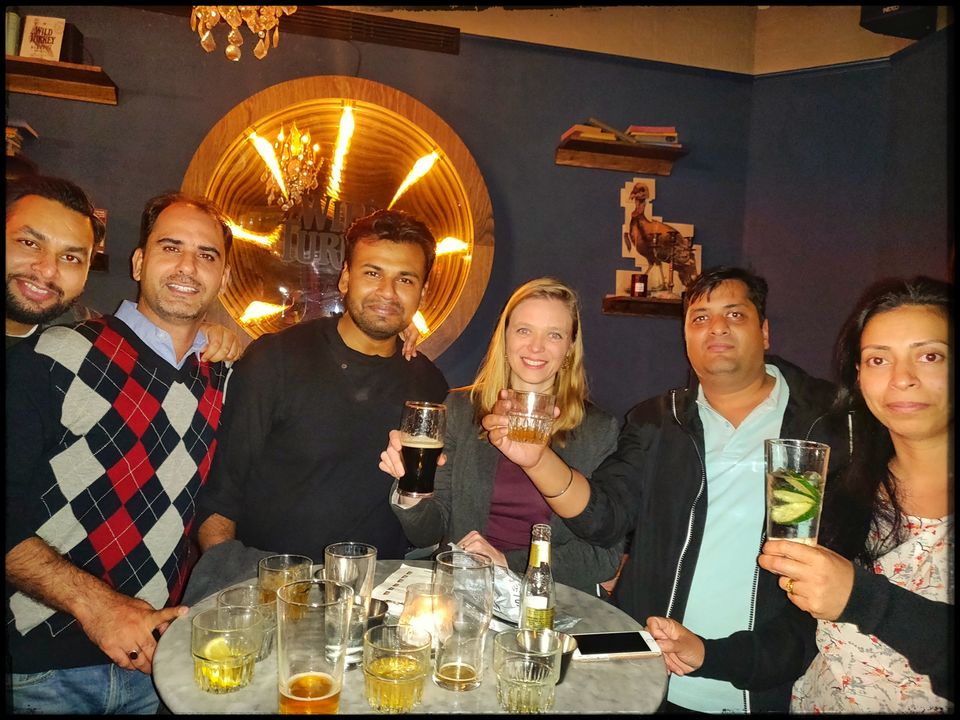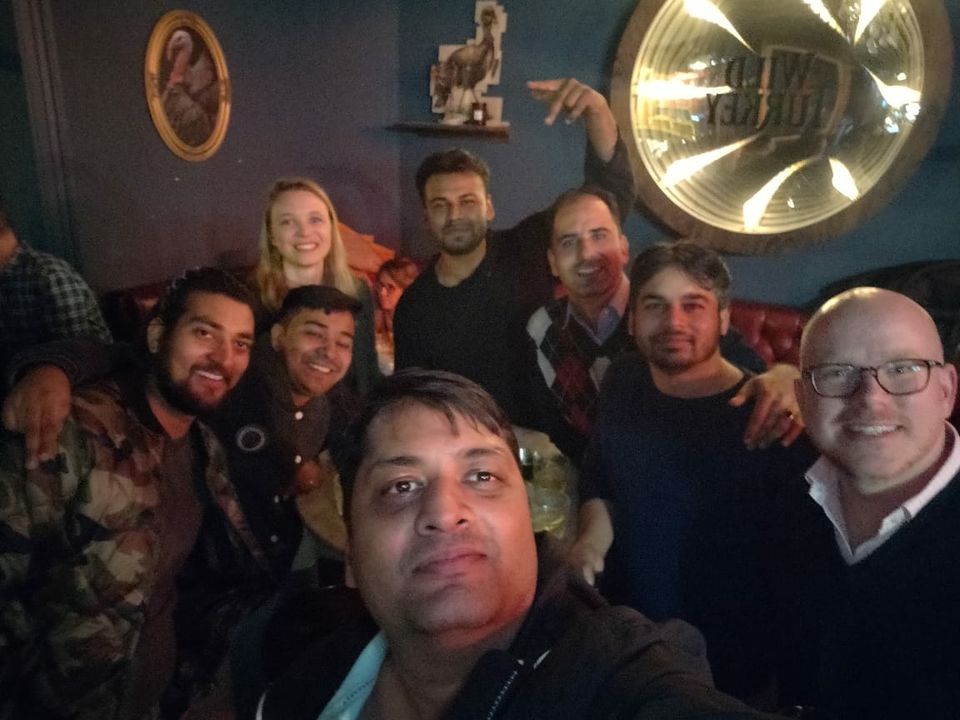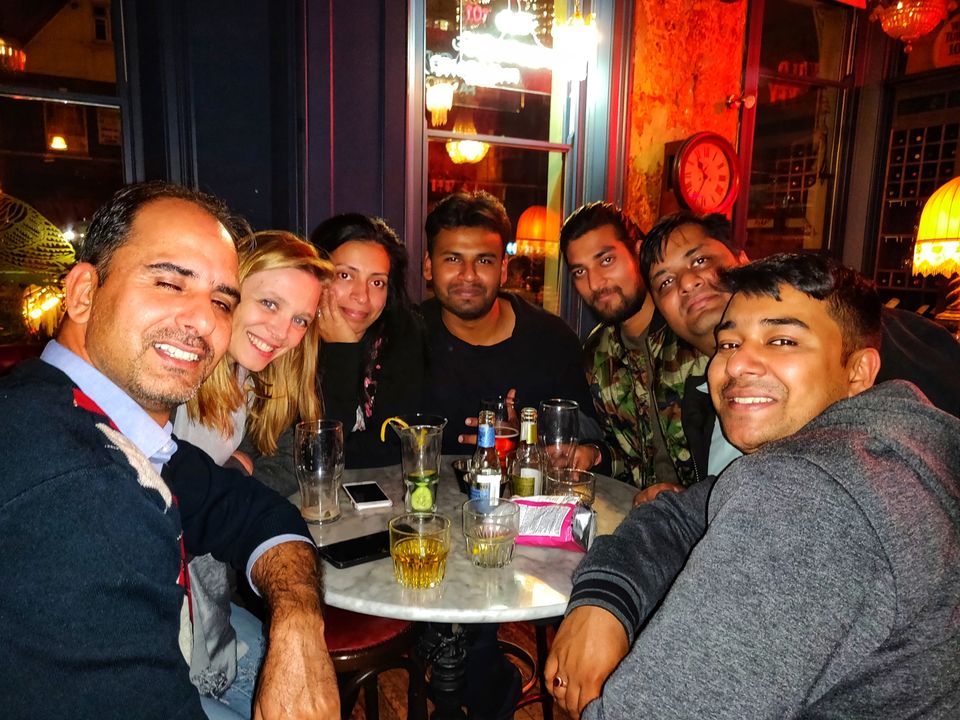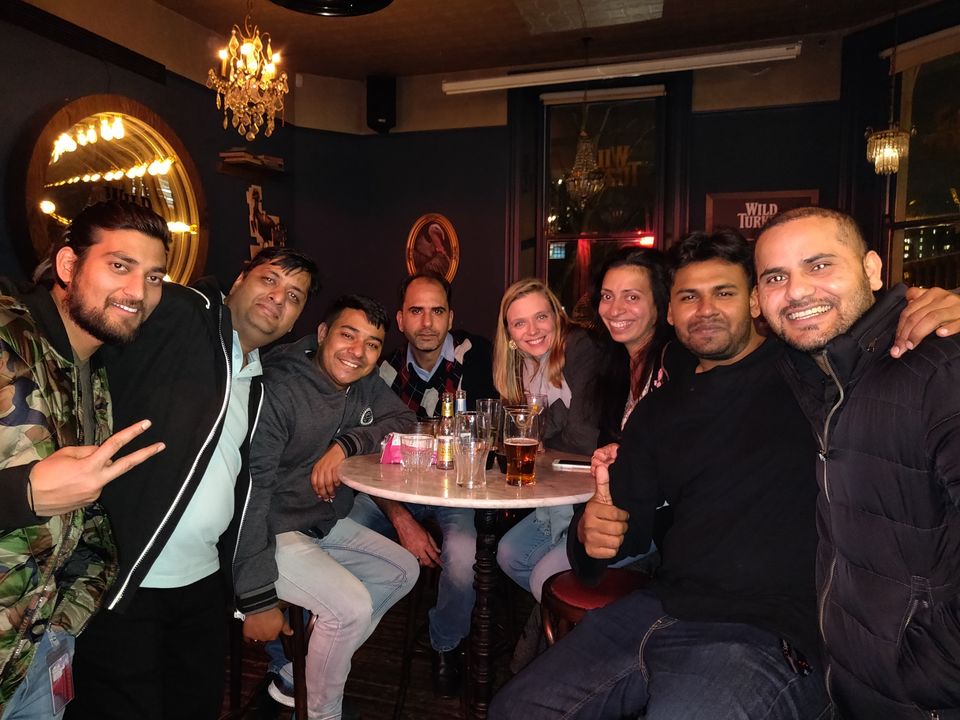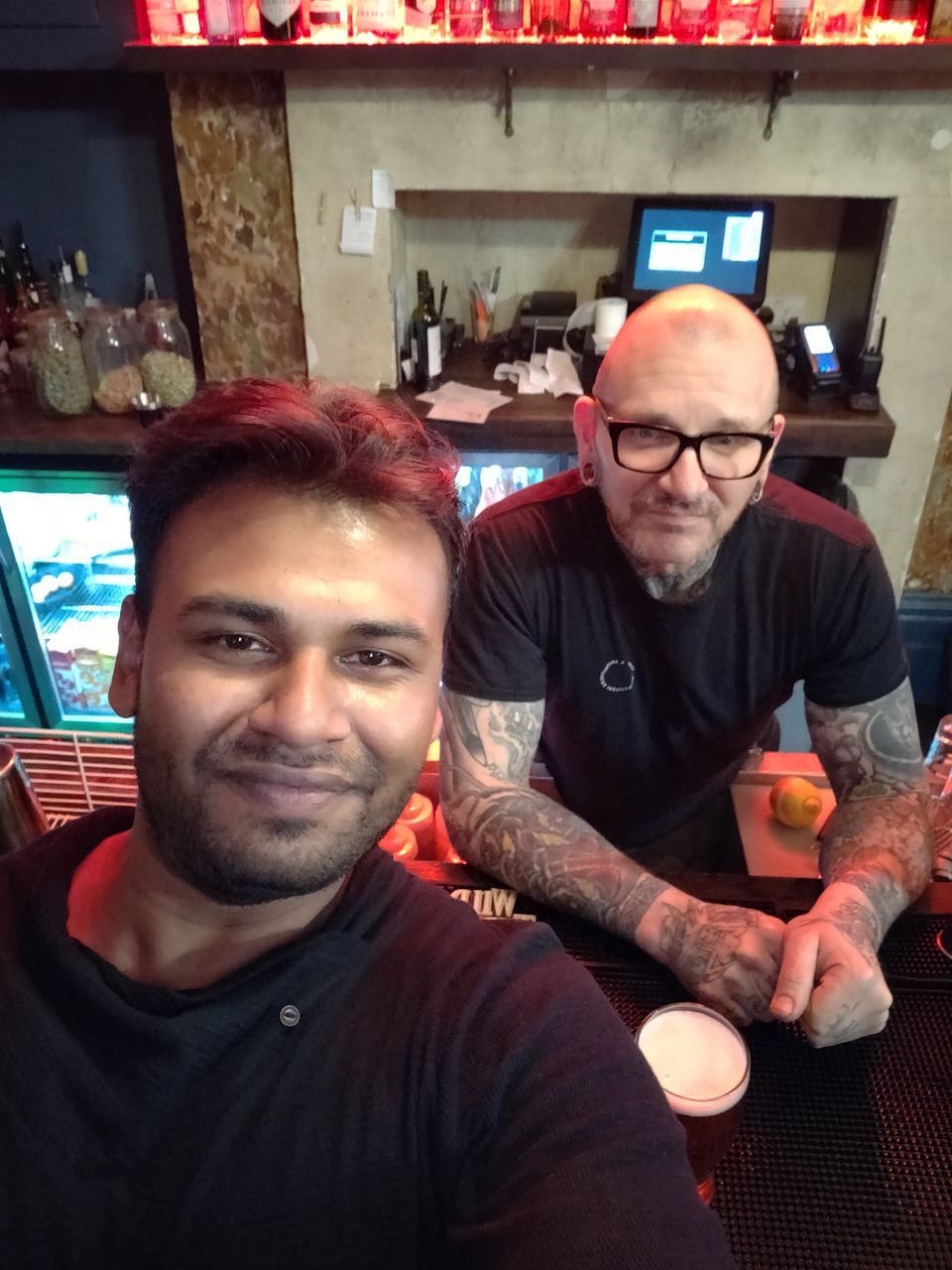 Hard work conquers all. This day was all about being in office and coding. Attend meetings. I was tired that evening. Didn't do anything much.
After office went to ASDA with Aslam and Rupesh. Had lamb chopsticks and kadahi ghost at Tayyab's.
Went to sleep after having a beautiful conversation with Anjali.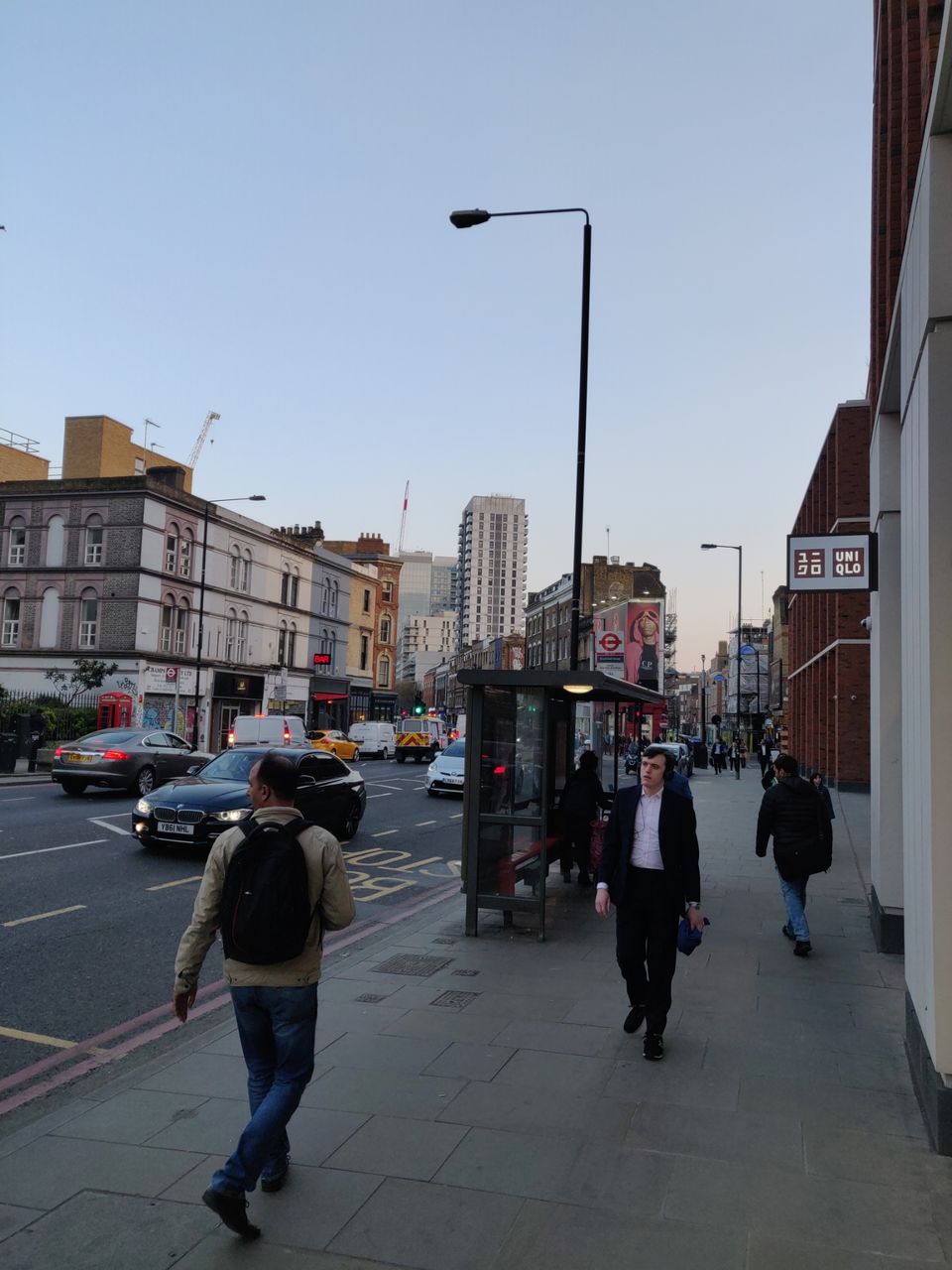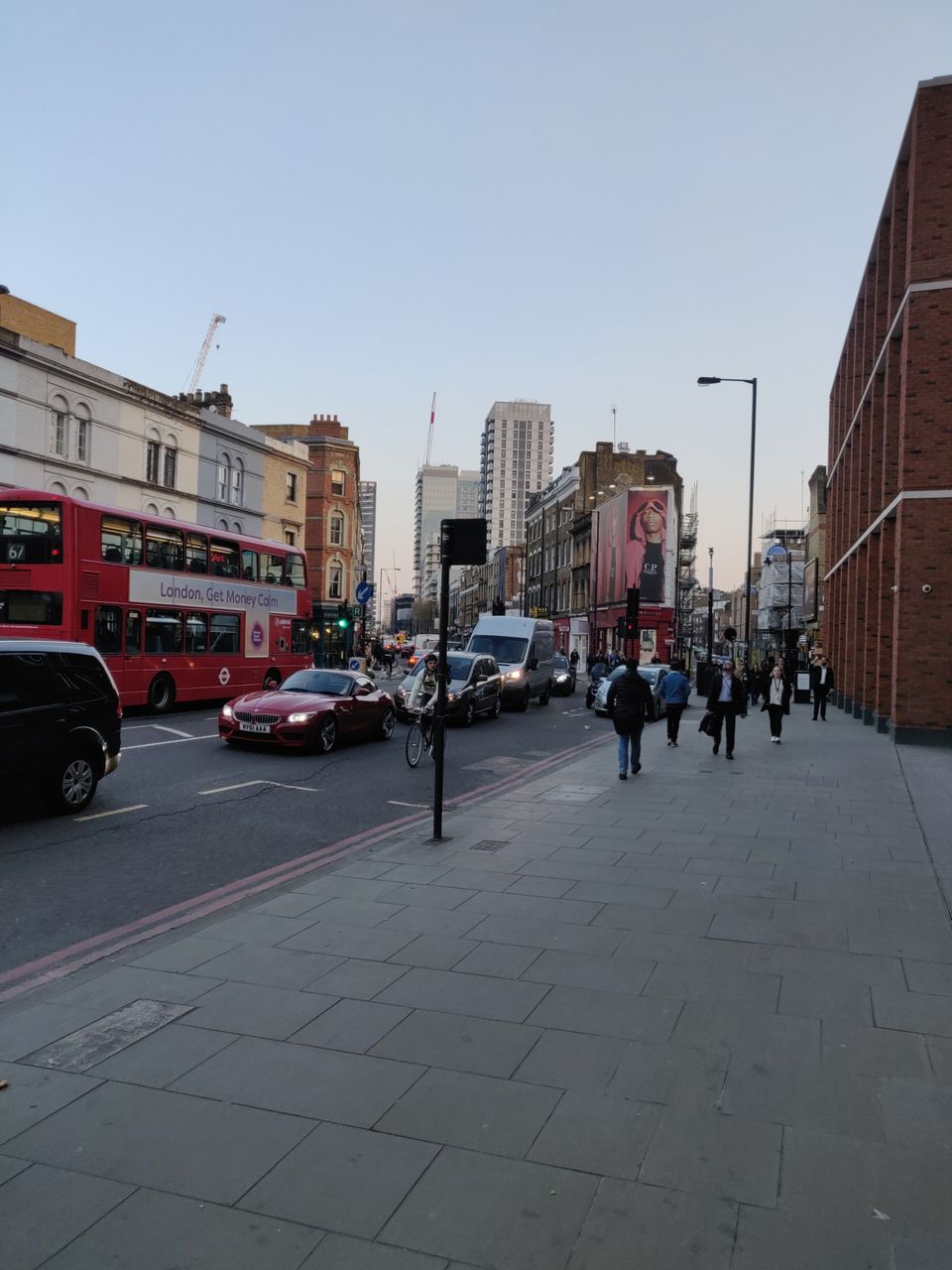 Friday Drinks are called "FRINGS"
I never felt so good while walking down to office. Although I know it's a blessing to have office near to your house. Clean air, cool wether and disciplined driving can make anyone's experience nice and comfortable.
My office at Eden House. On ground floor they serve free coffee. They have couple of guys (these guys have tattoos on all the visible body parts) who are committed to make finest coffee in London. But that's for employees. So, after scrum stand up I took my cup of white mocha with lot of cinnamon and no sugar.
The day passed writing shell scripts. I had chicken wrap in lunch. And roam around Eden House exploring local market. I couldn't find a single thing that I can't find in India. Infact they don't have gold items of more than 18 carats.
Got back to office and had call with Andy (CTO of Lloyd's). After call Sunil (my project's architect) and I went underground cafeteria to grab some coffee. We had a small discussions on ways of working and what experience I carry while working with xebia, Thoughtworks and McKinsey. What challenges I face while working with London team ?
Aslam called me and asked me to meet at FRINGS, Friday drinks at work. The event was happening at 2nd floor, we grabbed couple of Corona. People were chilling while playing snooker and PlayStation. Some of them were planning for Friday London night out.
I met Arpit at Eden House, we use to work at McKinsey on different projects. I came to know that he got job in London. It's good to meet familiar people in other part of the world. He asked me to join for ministry of sounds (it's a disc). But I had to go to Oxford street for buying stuff for Kritt and Maa.
I rushed to hotel. Put my office bag. Had shower, changed clothes and left hotel to reach Shadwell. So, to reach Oxford street, one has to take tube from Shadwell and change one more from Bank.
As soon as I came out of Oxford station, I saw 100s of cyclists had chocked Oxford square to protests against increasing cars. A band on footpath outside Oxford street was playing drums and guitar. I rushed to Gucci just to find it closed. Then I entered in House of Frazers, and bought couple of Ralph Lauren bags worth 299 and 99 pounds after having Whatsapp video call with Maa and Kritt.
Went to a Turkish restaurant and had salads and mutton Beity. Then back to hotel.
An open work culture and colleague with disruptive ideas and mindset are really essential for engineering organizations. Only few organizations in India have open culture, rest are like TCS, Infosys or any other which follow lame engineering practices in the name of culture.