Travel can mean different things to different people. For me, it has always been about stepping out of the comfort zone. 2019 was a year of many firsts – I got back to solo travelling after a gap of five years, learnt the art of making the best of office trips and tried things that I wouldn't have otherwise. The only missing piece in the otherwise great year for travel, was that quintessential Goa trip.
With little planning, I got myself a return flight to the sunshine state. Soon, the evergreen North vs. South Goa conflict popped up in my head and the thought of inflated hotel prices followed. It was at this stage of internet research that I came across the Serendipity Arts Festival – a multi-disciplinary arts festival that was taking place in Goa from December 15-22, 2019. Now, to be honest, I have no clue of what goes on in the world of art. I've been a student of cinema and an ardent consumer of music but traditional art and I just never crossed paths. Taking up the challenge, I downloaded the Serendipity Arts Festival app on my phone and signed up for an experience that changed me forever.
I am an art novice who travelled to India's biggest art festival and here's what happened:
1. Pop-up performance by Bombay Lokal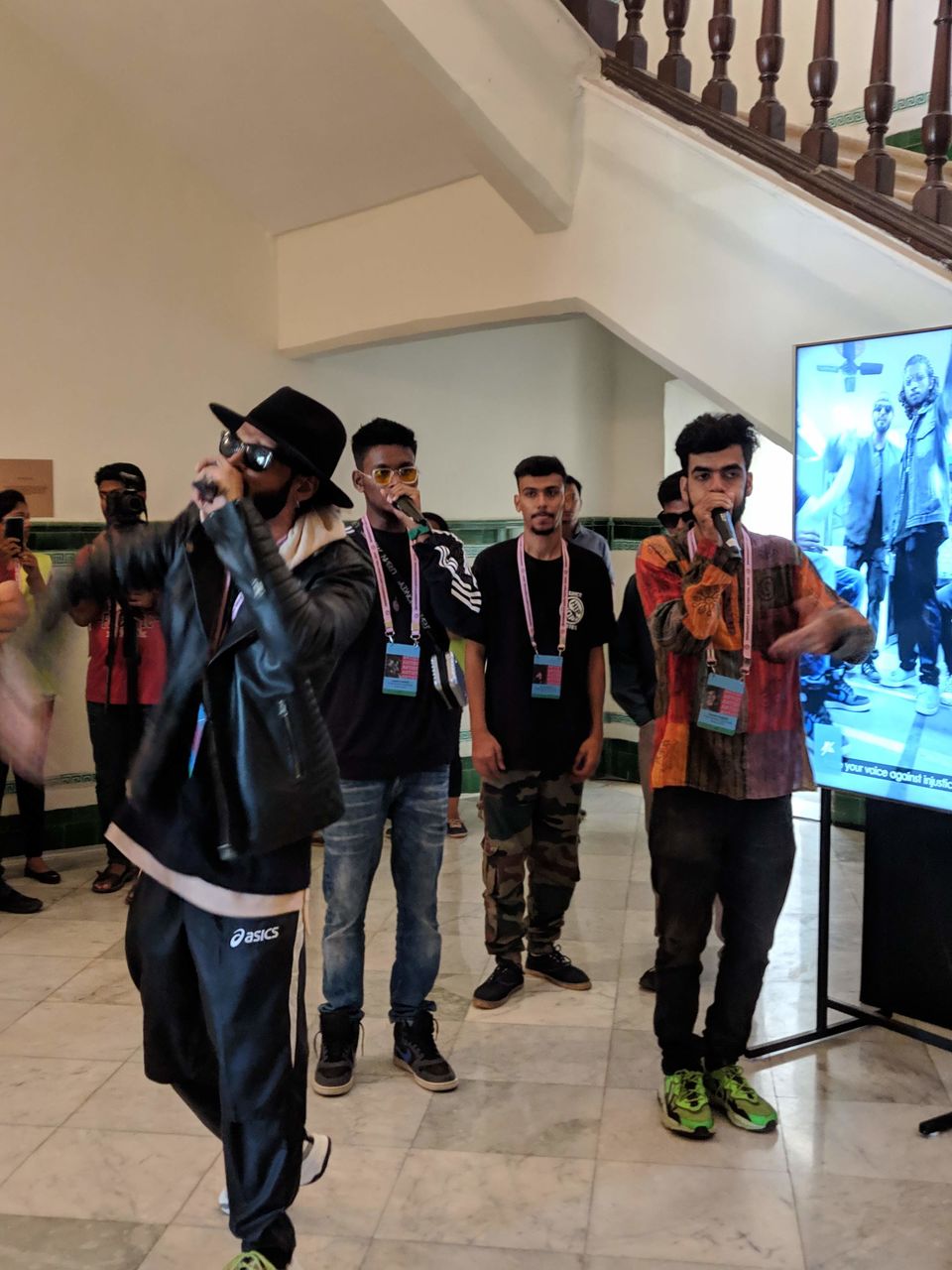 With more than 10 venues spread across the banks of the River Mandovi, the sheer scale of the festival can overwhelm you at first. There is something happening at literally every nook and corner and I learnt that as I made my way into the first venue. The Mumbai-based hip-hop collective Bombay Lokal performed a special pop-up set at the Old GMC building in Panjim. A perfect representation of the Mumbai rap scene, the performance was a seamless blend of quality writing, beat-boxing and rapping.
2. Look, Stranger! A celebration of the still frame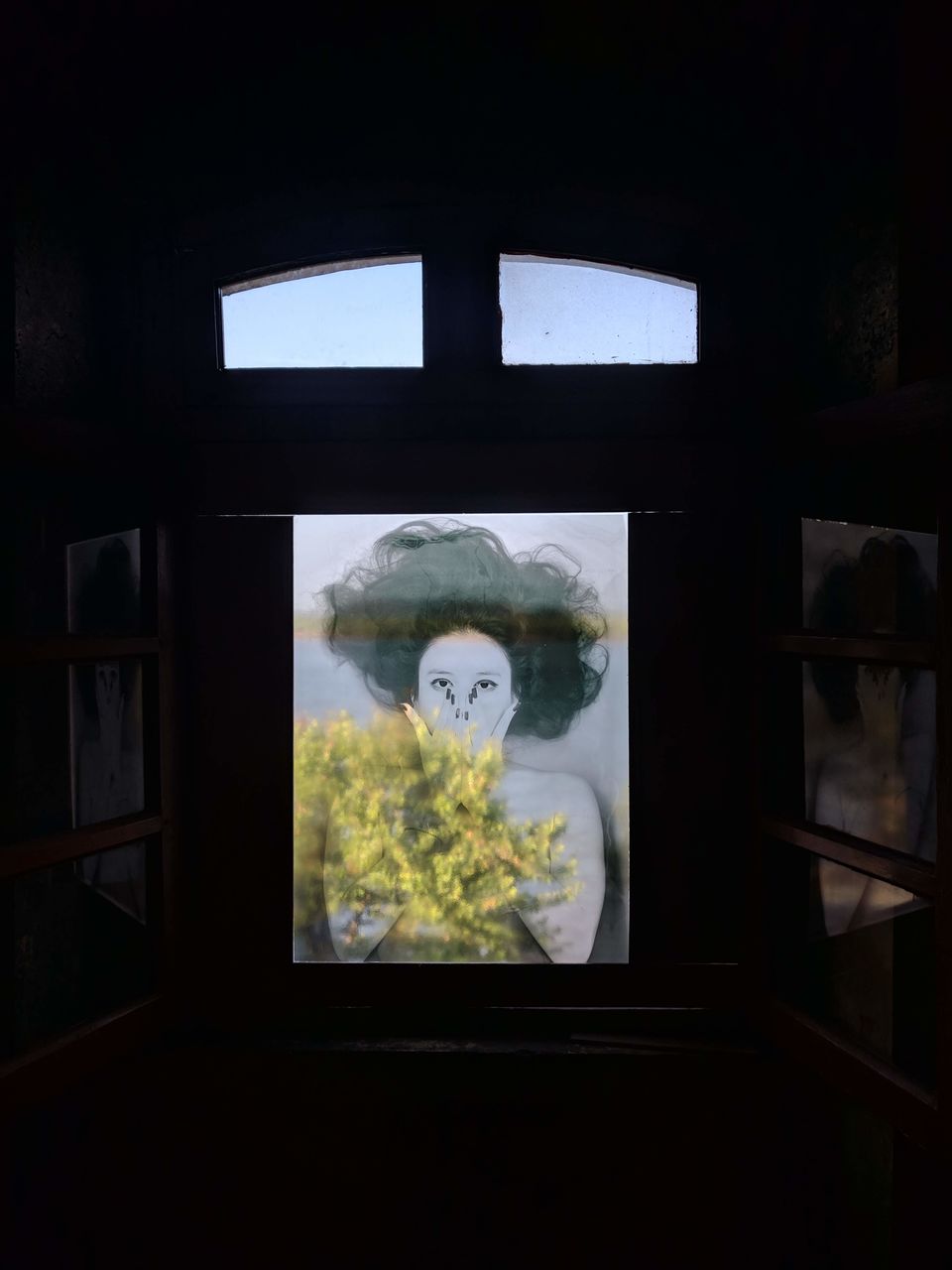 Next, I headed to the Old GIM building in Ribandar for a photography exhibition curated by Rahaab Allana. Rahaab's collective, 'Look, Stranger!' featured works of celebrated photographers from across south-east Asia. From tracing origins of cinema to highlighting innovations in modern-day photography, this one was a pure visual treat!
3. Wine, dine and jazz in Panjim's Children's Park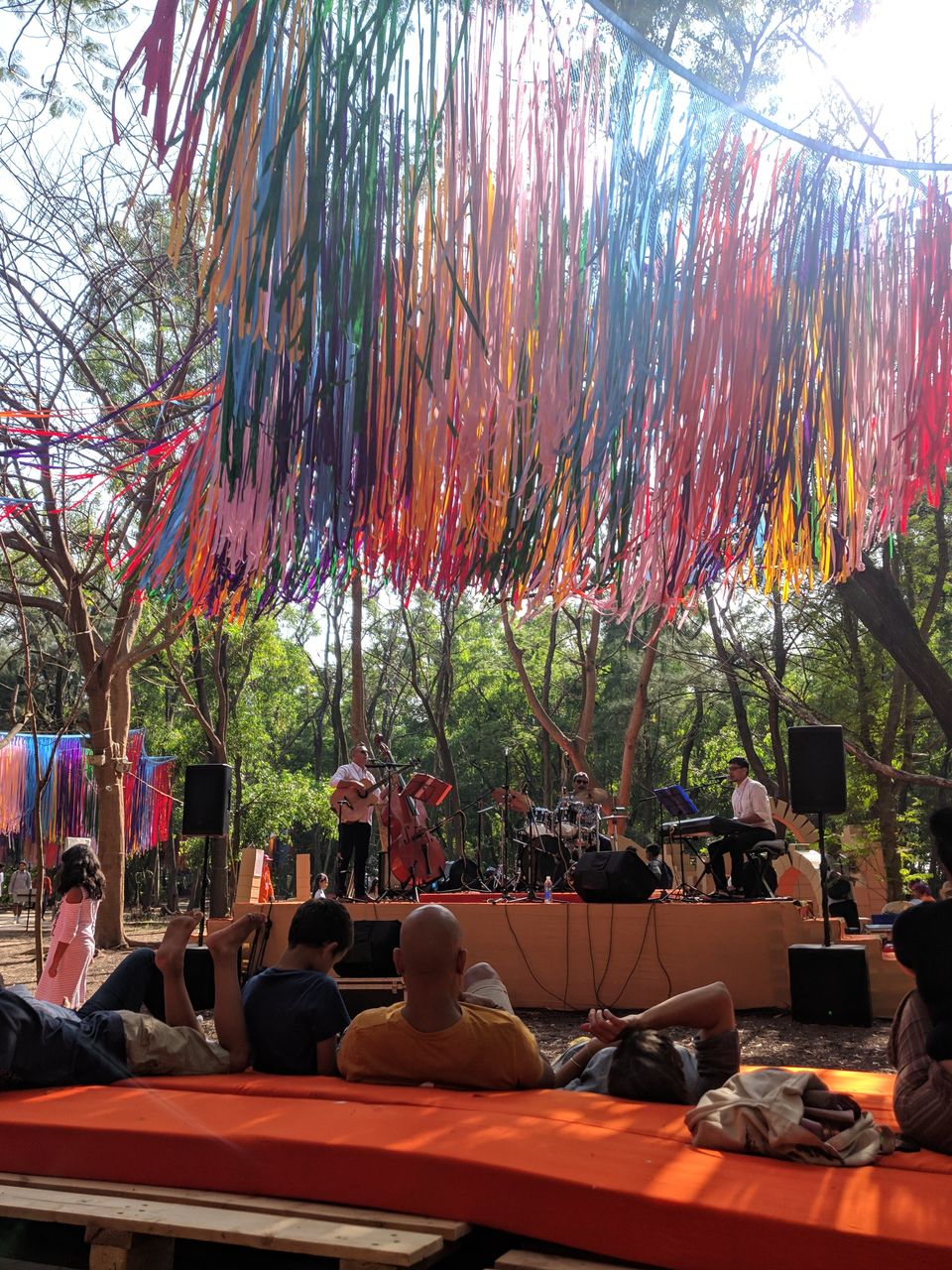 The harsh Goa sun started to get the better of me and I decided to take a small break. The Serendipity Arts Foundation had transformed Panjim's popular Children's Park into a Farmer's Market–a boho-chic food court aimed at promoting artisanal brands that directly benefit farmers. And while you munch on your favourite, guilt-free delicacy, a bunch of electro jazz artists keep the vibes flowing. I was fortunate enough to catch Still Waters play live at Music In The Park and it was just the fuel I needed to keep me going.
4. Sneak peek into the local life with Goa Familia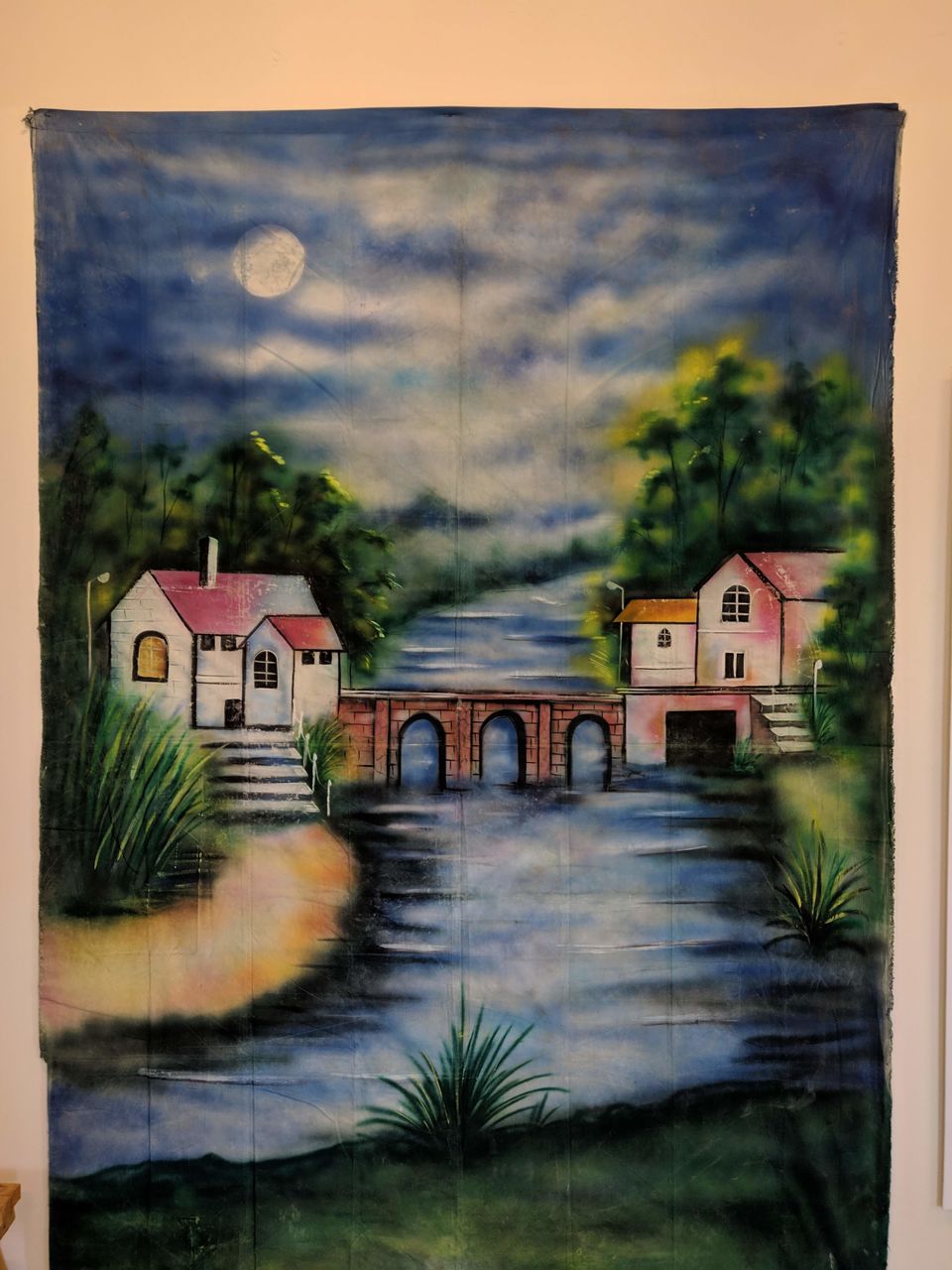 One of the biggest crowd pullers at the festival, Goa Familia by Lina Vincent & Akshay Mahajan offered a slice of the Goan life within the confines of a sunlit exhibition room. The display featured images, artwork and antique pieces from a bygone Goa. As someone who's always been intrigued by the history of India's party capital, Goa Familia was probably the most eye-opening experience I had at the festival.
5. Unwinding with a unique, cultural extravaganza
After a day of hopping from one exhibition to the next, I started walking towards my hotel. But little did I know that the day was far from over. The DB Grounds in Panjim had been turned into an open-for-all space where people could just walk in and celebrate art in all its glory. To sum up the first day, Serendipity Arts Foundation had organised Dhun Mela, a cultural extravaganza of music and dance. As I sipped on an ice cold beer and witnessed traditional performers set the stage on fire, I just couldn't think of a better way to end the day.
1. Messy hands, young ones and the Goa sun
If there's one thing that I learnt from the first day of the festival, it was that set expectations get shattered here. My second day at Serendipity Arts Festival started with a very special workshop on the banks of River Mandovi. Conducted by the folks at Access For All, Senses 4.0 was a walk-through art experience designed for specially-abled children. Students from Umang School, Sanjay School & National Association for the Blind participated in glass moulding and terracotta art workshops. Joining the young souls, getting my hands dirty with the mud was purely therapeutic, to say the least.
2. Home remedies galore at Healing Culinary Legacies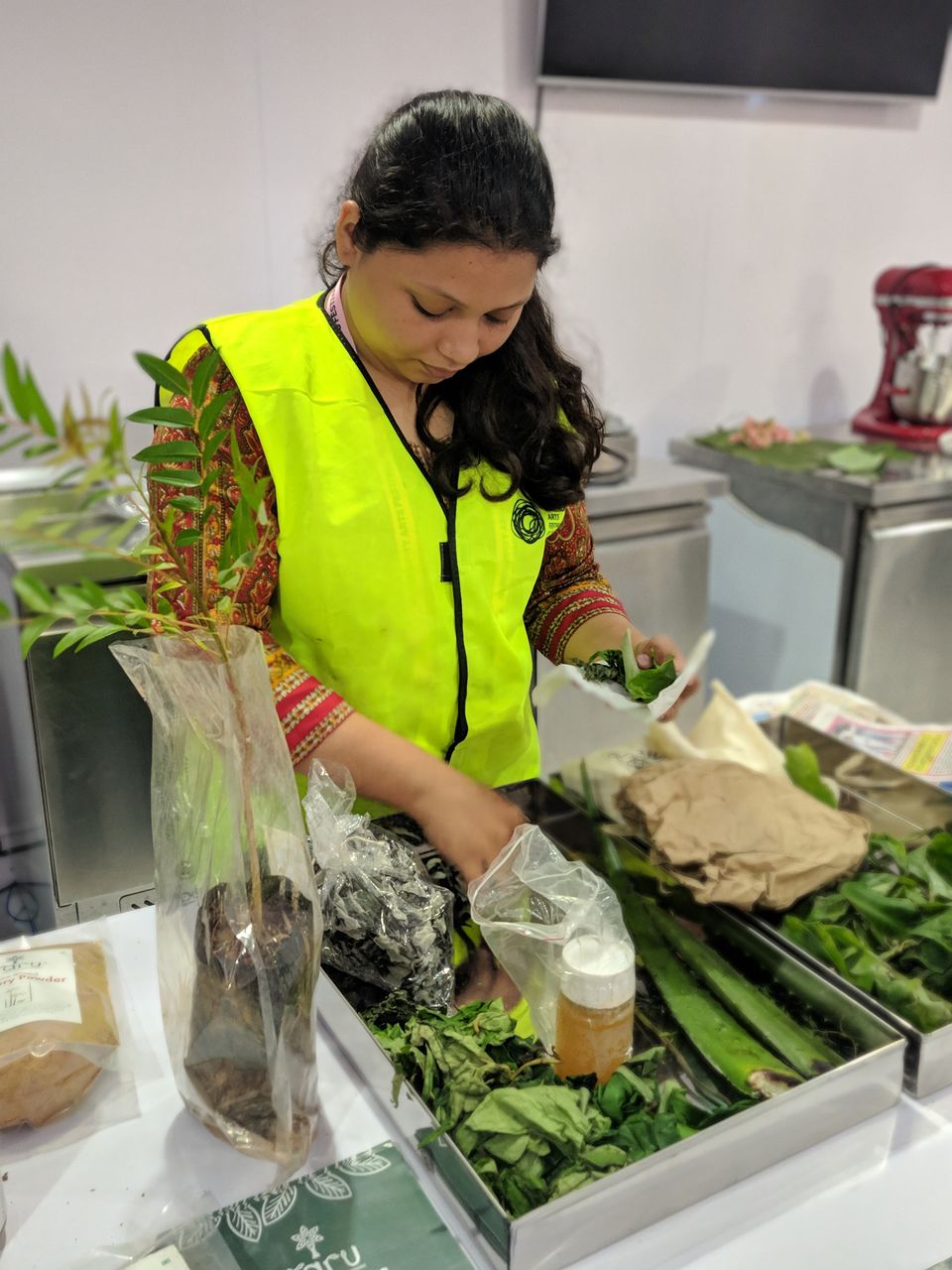 By now, I had seen all aspects of the festival, except one. I got on a shuttle and made my way to the Old GMC building in Panjim. The mission, was to attend a culinary arts workshop. I soon found myself in the company of environmentalists and culinary experts as two charming women walked in with flowers, herbs and leaves. Dr. Punam Jain and her daughter Ruchi Jain's Healing Culinary Legacies workshop shed light on how locally available flowers and herbs can be used to cure illnesses. Being someone who practically survives on fast food, this was an insight into a whole new world altogether!
3. Sounds that blew us away!
I've always been a fan of close, intimate music gigs but I'd never expected to attend one at an art festival! As the sun went down, Panjim's oldest surviving building, Adil Shah Palace turned into a mini concert stage of sorts. The French musician, Floy Krouchi, took to the spotlight with her unique, custom-made bass guitar that uses sensors and processors to generate some insane sounds. By the end of this spine-chilling set, the audience was left with their jaws dropped, and I was no different!
4. Goa and jazz: A match made in heaven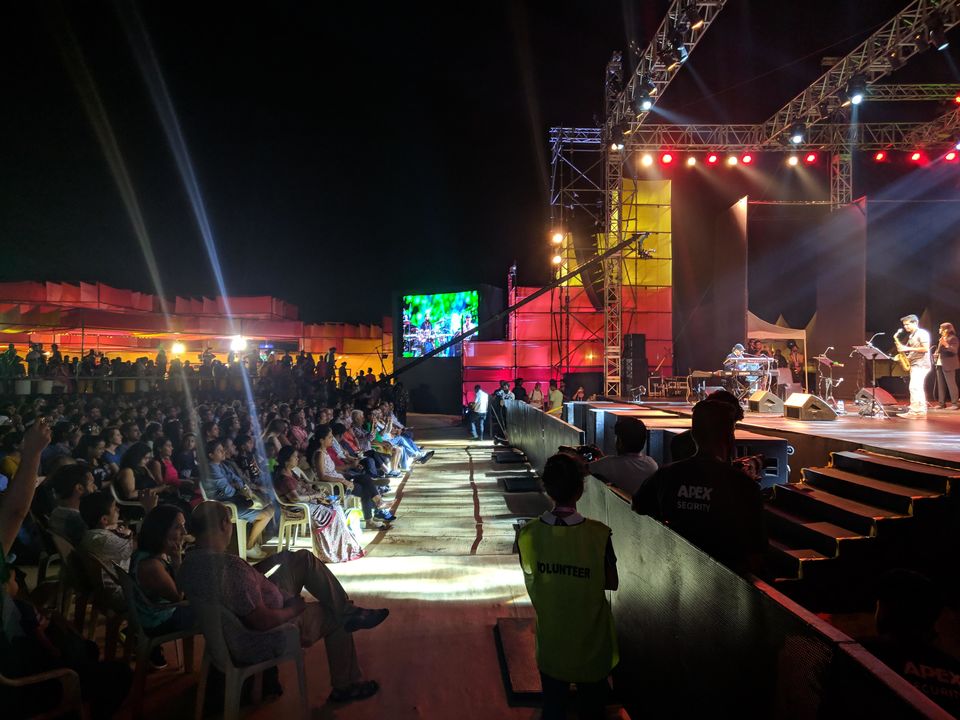 If you've read about Goa's music scene at any point, you would know that Goans take their jazz very seriously. This ingrained passion for the genre was on full display on the second night of the festival. As soon as the local legends Louiz Banks and Braz Gonsalves made their way to the stage, the crowd erupted into a roar. Honestly, I had never heard of these gentlemen before and had no idea of what the hullabaloo was about. But as soon as they started weaving their magic (no exaggeration here), I was transported into a trance-like state.
Sitting in that corner of the DB Grounds, I thought how sometimes, going by the gut is all you need. For me, the Serendipity Arts Festival had been one of those experiences. I'd acted upon instinct and without knowing a thing, ventured into an alien land all by myself. In just two days, I had been introduced to a whole new world – a world that calls out to me now that I am back in my comfort zone. I was clearly not prepared to leave.
Serendipity Arts Festival is an annual, multi-disciplinary celebration of all art forms and is held in the month of December. The festival hosts artists from all parts of the world for a range of workshops, exhibitions, performances and symposiums. Head to their Instagram page for updates on more events. Additionally, you can also download the Serendipity app on your smartphone. Not just that, you can also sign up as a volunteer by clicking here.
Ever travelled to a new place to attend a festival? What was the experience like? Share your stories in the comments section below or click here to write all about it & earn Tripoto Credits!
In association with Serendipity Arts Festival