In the celebration hub of Goa, we've all seen our fair share of good times. From lazing around on the beach, to eating some of the best food and partying at select few clubs, it's all been done and dusted. But let's be honest, aren't we all hoping to try something new? Worry no more, because we bring to you a brand-new reason to visit Goa!
This December, Serendipity Arts Festival, India's largest multidisciplinary arts event is coming to Panaji, Goa from the 15-22nd. Creating an immersive experience out of seven shades of art - dance, music, theatre, visual arts, photography, craft and culinary, this free festival will show you a side of Goa like never before!
At Serendipity Arts Festival experience a unique extravaganza spread across 10 venues in Goa, hosting 90+ performances, workshops and symposiums from 15-22nd December, and that too for free!!!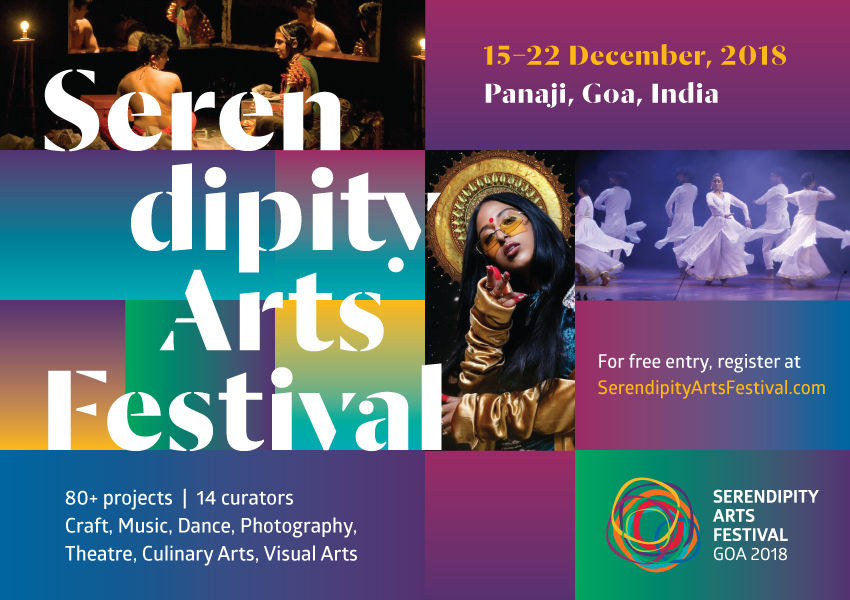 Here are some offbeat workshops and events to watch out for at the festival:
1) Explore hidden beaches, mangroves and natural springs of Goa on these curated walks
Grab your cameras and over the span of 5 days, participate in numerous walks with the Travelling Dome to explore hidden beaches, mangroves, natural springs and many more natural wonders of Goa! The landscape of each walk will enchant you with its mysticism, bringing you closer to nature and give you a chance to view endemic species that are exclusive to every ecosystem. Participants can even collect objects from these walks, which will all be used to create an artwork at the festival.
When: December 18 - 22, 2018 (8 am - 10 am)
For more details click here.
2) Grandmother's Recipe: Feni as a medicine
A must for all liquor lovers, this workshop will teach you about the medicinal benefits of Feni, a local Goan distilled liquor made of coconuts and cashews. This culinary workshop will be conducted by Karishma and Adrian Alvares, additionally bringing forth the benefits of Feni through a performance!
Where: Old Goa Medical College
When: December 20 & 21, 2018 (1:30pm - 2:30pm)
3) Chance upon theatrical performances at offbeat locations in Goa
Attend theatrical performances in offbeat places like someone's home, office, market, museum, and even the streets of Goa! You could witness Anuja Ghosalkar's performance interventions while waiting at the Kadamba bus stand or while simply strolling through the Panjim market. You could also attend intimate theatrical performances under Theatre At Home, an initiative that has been ongoing since October and will feature 3 more plays this November and December across 9 homes, museums and other offbeat places. To RSVP for these intimate gatherings and for more details click here.
4) Sway at a musical sunset cruise
Step aboard a sunset cruise on Mandovi River, and sway along to a classical musical concert. River Raga will host classical music performances by veterans like Anuradha Kuber, Aditya Khandwe and many more! Don't miss out on these enchanting musical evenings in the serene waters of Goa.
Where: Santa Monica Jetty
When: December 15, 16, 17, 19 and 21, 2018 (5-6pm)
5) Taste authentic Goan street food
Do take a trip to the quintessential Goan marketplace, Tinto recreated at the festival. The Tinto in Goa has always been an integral part of the locals' lives and is a vibrant, bustling space which is a must-experience for an insight into Goa's culinary culture.
Where: Children's (Art) Park
When: 15-22nd December (12pm - 4pm)
WHAT MORE?
When in Goa, concerts are never far away! Sway to a musical night by Coke Studio, groove to the beats of Grammy nominated songwriter Raja Kumari, and and tap your feet to West African beats by the Boombay Djembe Folas! Laugh out loud with Comedy Wagon, one of the best stand-up comedy collectives in the country. Also witness the coming together of Carnatic music and Kattaikkuttu folk theatre with a magical performance by T.M Krishna. Enjoy retro music revamped with jazz by The Bartender!
Craving more music? Head over to Sounds in my Head, for a unique sound experience curated by Sneha Khanwalkar which will trigger your senses and alter the way you experience sound. And for those who like productive vacations, there are a variety of photography, culinary and craft workshops, film screenings and art symposiums that you can engage with!
To top it all, the festival has FREE entry and is open to all!!!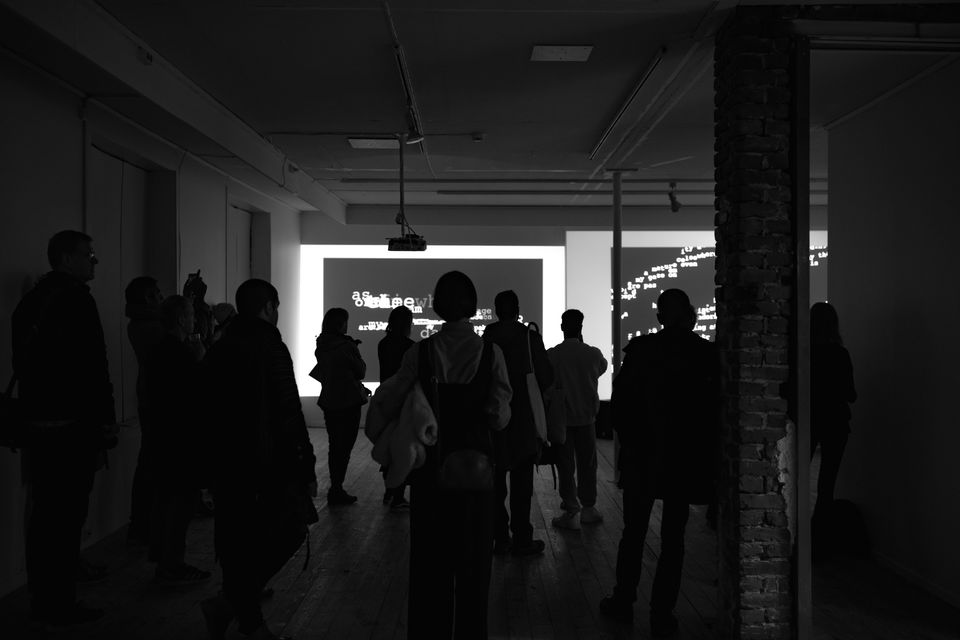 Serendipity Arts Festival is the perfect getaway to rejuvenate yourselves and indulge your interest in the arts before this year signs off! So, pack your bags and look forward to a truly immersive experience in India's most magical city from 15-22nd December!