The generation-old debate has gone way past Montreal Canadiens and Toronto Maple Leaf—the rivalry is now also about food, lifestyle, culture, and booze (obviously). This face off gives a blow-by-blow to end years of circumlocution. By Apeksha Bhateja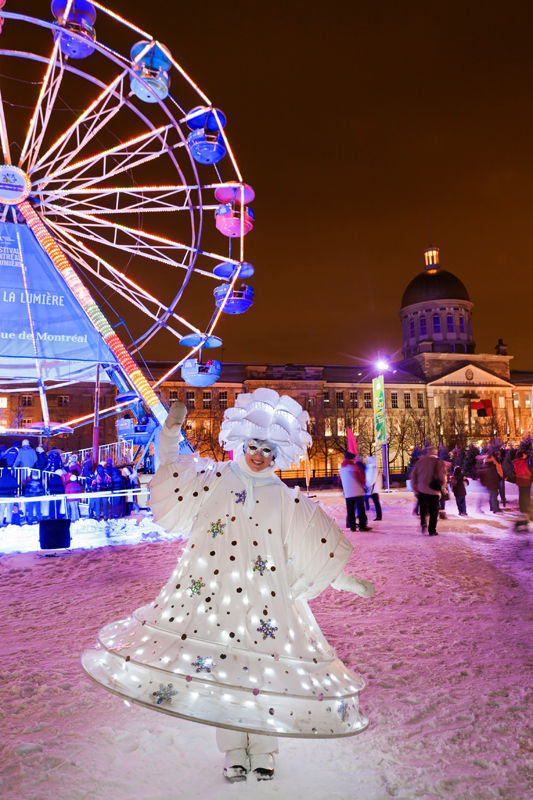 Above: Montréal en Lumière is one of world's largest winter festivals
FOOD
Counting Tables: Find a spot at the hottest local favourites.
MONTREAL
What's Montreal without bagels, poutine, bagels, smoked meat sandwich, pâté chinois, and maple pie? Very hungry. The city is counted amongst those with the highest number of restaurants per capita.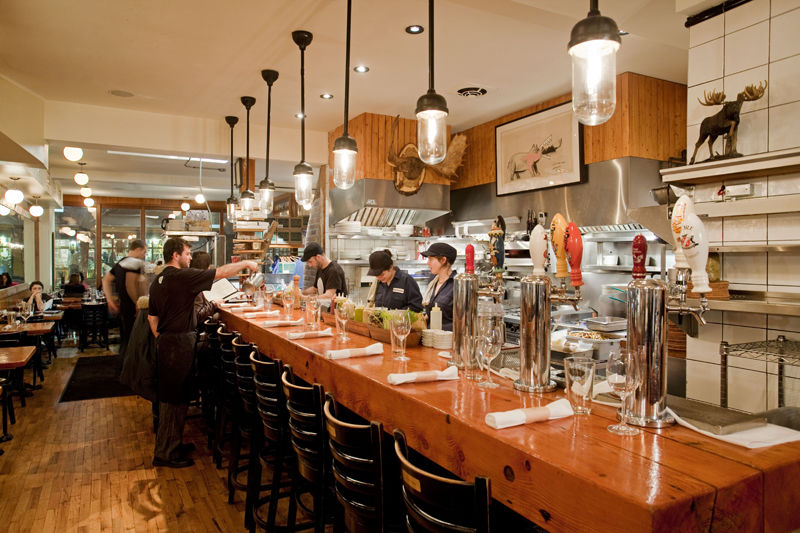 FACT In summers, Montreal celebrates first Fridays—the largest food truck festival in Canada.

MUST-TRY RESTAURANTS IN MONTREAL
La Binerie Mont-Royal An institution known for its baked beans (fèves au lard), you must have a big, hearty breakfast here, and walk an extra mile to shed the calories. labineriemontroyal.com
Chez Ma Tante You should try two of Montreal's favourite dishes at this no-nonsense restaurant: poutine (a delicious mess of fries, cheese, curd, and brown gravy) and steamie (a steamed hot dog). 3180 Rue Fleury E, Montréal; +1/514-387-6984
Fairmount Bagel and St Viateur Bagel When it comes to bagels, the city gets divided into two teams— Team Fairmount ('the original' that started in 1919) and Team St Viateur (opened its door in 1957, and has seven branches). fairmountbagel.com; stviateurbagel.com
Moishes This steakhouse has entertained celebrities like Robert Downey Jr, Robert De Niro, Celine Dion, and Penelope Cruz. The draw is its par excellence cuts. moishes.ca Toqué! Chef Normand Laprise opened this innovative French restaurant in 1993. Try suckling pig loin and duck magret, and you will know why it has won so many awards. restaurant-toque.com
Au Pied de Cochon Taste signature onion soup and foie gras poutine at this French restaurant in business since 1947. aupieddecochon.ca
TORONTO
Expresso in Little Italy, Kimchi in Koreatown, or tandoori chicken in Little India? The city offers a medley of flavours to world travellers. Street food was limited a few years ago, but today, it has gone more gourmet than hot dogs.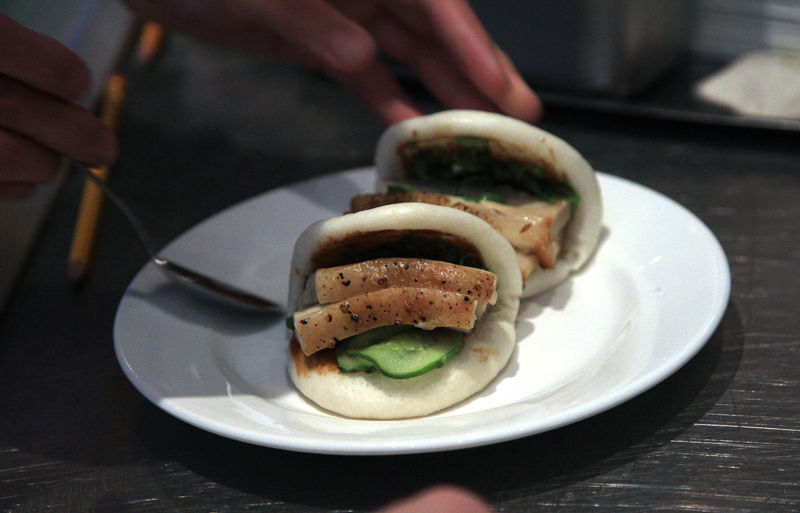 MUST-TRY RESTAURANTS IN TORONTO
Momofuku: This NYC noodle bar came to Toronto a few years ago with ramen bowls, pork belly buns, and fried chicken. momofuku.com
360 The Restaurant: Located at the CN Tower, this restaurant offers panoramic views of Toronto's skyline. Come here for sundowners and Canadian prime rib. cntower.ca Sassafraz Popular with celebrities, this restaurant has on the menu French-inspired Canadian cuisine. Best seats: on the front patio. sassafraz.ca Dandylion Called adventurous and interesting by critics, this brick dining room has Asian and European dishes like citrus-beet salad, cod with romesco, and scallops with chorizo.
restaurantdandylion.com
Mamakas Enjoy tzatziki, spinach and feta filled phyllo pie, or grilled octopus at this Greek taverna. mamakas.ca Branca An Argentinian live grill, it serves empanada, fire roasted chicken, legs of lamb, and skirt steak. branca.ca Banh Mi Boys Try pork belly sandwich and kimchi fries at this Vietnamese sandwich shop.
banhmiboys.com
Need Some Help?
Download Street Food Toronto app that tracks down food trucks in the city. UberEATS and Foodora apps are answers to your food delivery prayers. All available on iOS and Android
ART AND LITERATURE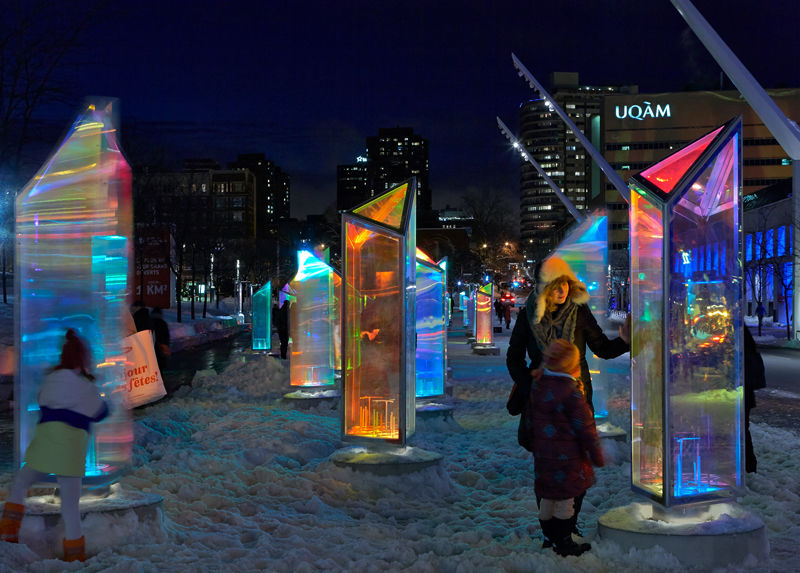 Don the Cultural Hat Feed your art-loving soul.
MONTREAL
Montreal is an old soul (it celebrated its 350th anniversary in 1992). Go on a heritage tour to see the 17th century
St Sulpice Seminary, the Chapelle Notre-Dame-de-Bon-Secours, the Old Port, Basilique Notre-Dame, and The Château Ramezay.
The one-kilometre-square Quartier des Spectacles in Downtown Montreal is where all the cultural action is. You will be pulled in different directions by Place des Arts, Musée d'art contemporain de Montréal, and Place des Festivals. At night, more than 30 public spaces are lit up here— illuminated walkways, dramatic lights on buildings, and artistic video projections on nine buildings.
After a visit to the Montreal Museum of Fine Arts—the largest in the city, discover galleries hidden inside old rustic buildings, refurbished to display contemporary works, such as Arsenal Gallery, Parisian Laundry, and Darling Foundry.
The world's largest theatrical producer, Cirque du Soleil is headquartered in Montreal and tours all over the world. Whenever they are performing in the city, make sure you get the first row tickets. If you're a fan of the Montreal Canadiens, you have to take a tour of the Bell Centre, home to the 24-time Stanley Cup winner. For a complete calendar of what's happening in the city, make a pitstop at the Vitrine culturelle de Montréal, or visit lavitrine.com.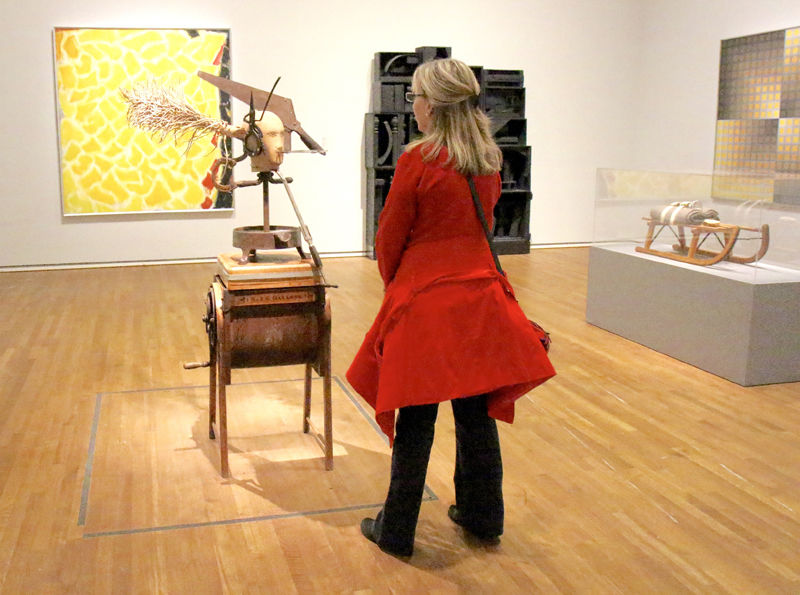 Above : A modern sculpture created by Daniel Spoerri displayedat Montreal Museum of Fine Arts
TORONTO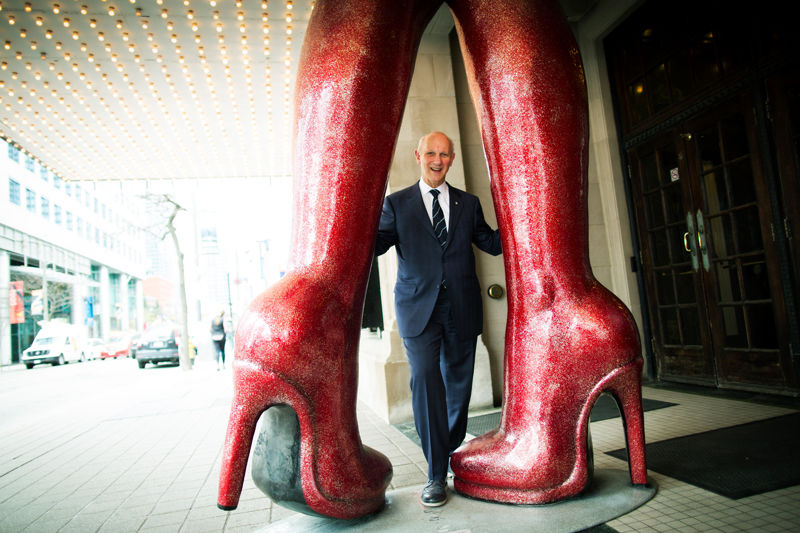 Above: Owner David Mirvish at the Royal Alexandra Theatre in Toronto.
Museum hopping in Toronto is a sport. From Museum of Contemporary Canadian Art, Canadian Art and Space Museum, and Textile Museum of Canada to Hockey Hall of Fame and Aga Khan Museum, you can never fall short of options. Then there are contemporary art galleries such as Copper Cole and Art Gallery of Ontario that have become a part of the city's identity. Torontonians love theatre and their answer to London's West End and NYC's Broadway is The Toronto Entertainment District. Comedy acts, Broadway musicals, concerts, and games— this district is known to be the entertainment heart of the city.
If you love the written word, you would like nothing better than a literary tour of the city. Visit the Toronto Reference Library, the largest in Toronto's library system; University of Toronto, where authors such as Margaret Atwood and Dennis Lee have studied; and the Clarion Hotel & Suites Selby, a building where Ernest Hemmingway once lived while he worked at the Toronto Star.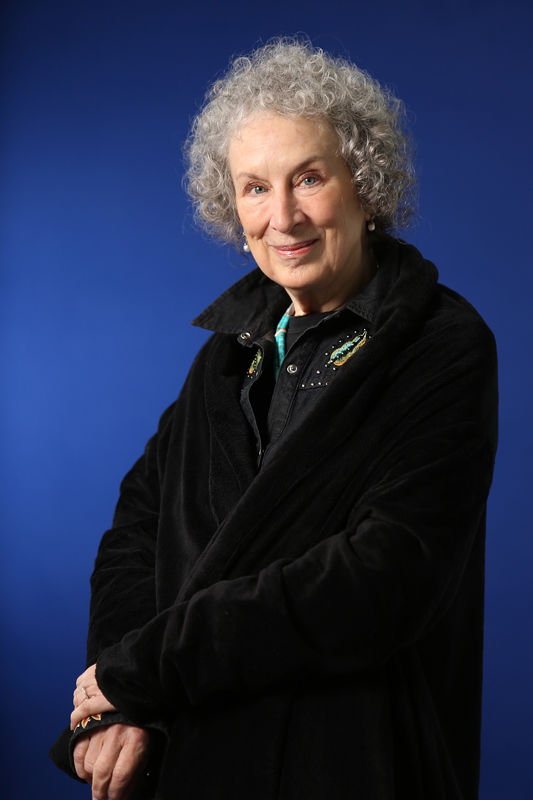 Above: One of Canada's most influential contemporary writers, Margaret Atwood has studied at the University of Toronto and lives in east Annex with partner Graeme Gibson. She has been nominated for the Booker Prize five times, and finally won it for The Blind Assassin.
ON OUR WATCH
Above: Combine Nature and Art The Arts Put on a Show at the Garden is back with its second season. In the beautiful backdrop of the Botanical Gardens, catch live music performances every Sunday afternoon till August 28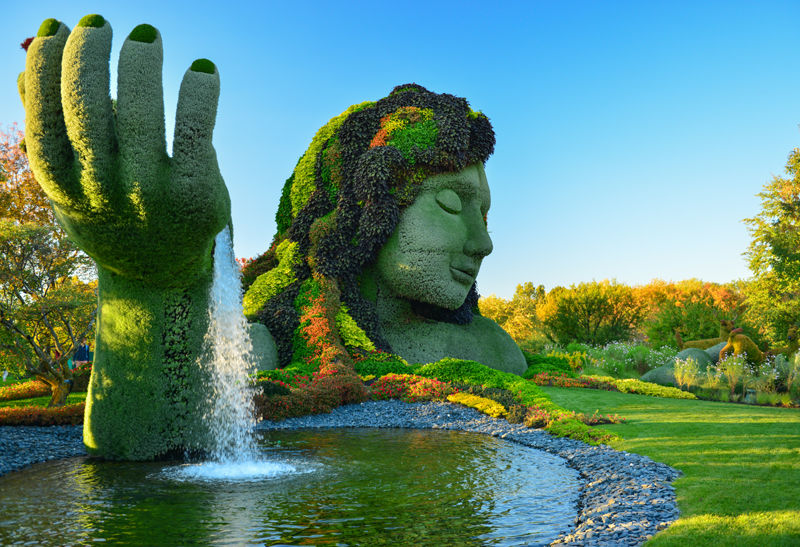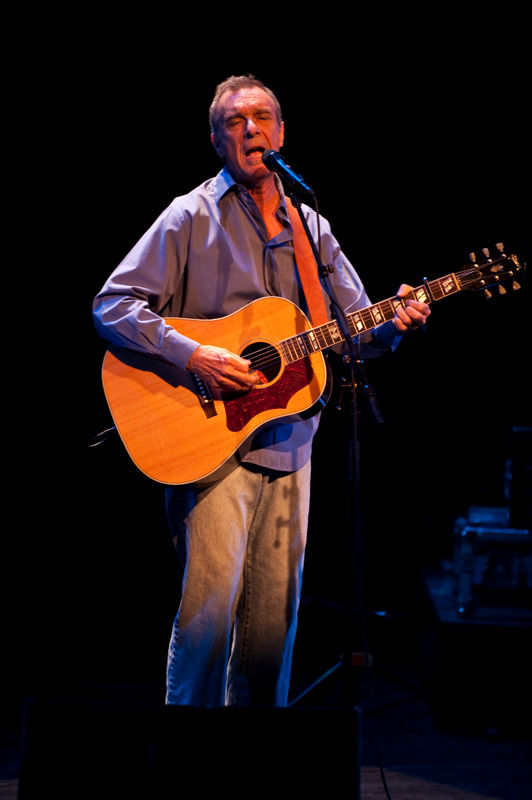 Follow Cinderella: The Tony Award- winning Rodgers + Hammerstein's Cinderella Broadway musical is coming to Place des Arts this October.
It's a Juggle: Make a visit to La Tohu to watch a circus performance.The entertainment venue also gives guided tours of its exhibitions and provides insight into the history of circus.
Free Discovery: Take a self-guided public art tour in Montreal, passing neighbourhoods surrounding museums. Maps are available for free at the Bureau d'accueil touristique Vieux-Montréal and the Infotouriste Centre
See Toronto's Graffiti: Graffiti has kicked off in Toronto, making mural- covered streets tourist attractions. Visit the Graffiti Alley, a one-kilometre stretch known as Rush Lane.
Other cool places include Kensington Market, Gladstone Hotel, and The Ossington Laneway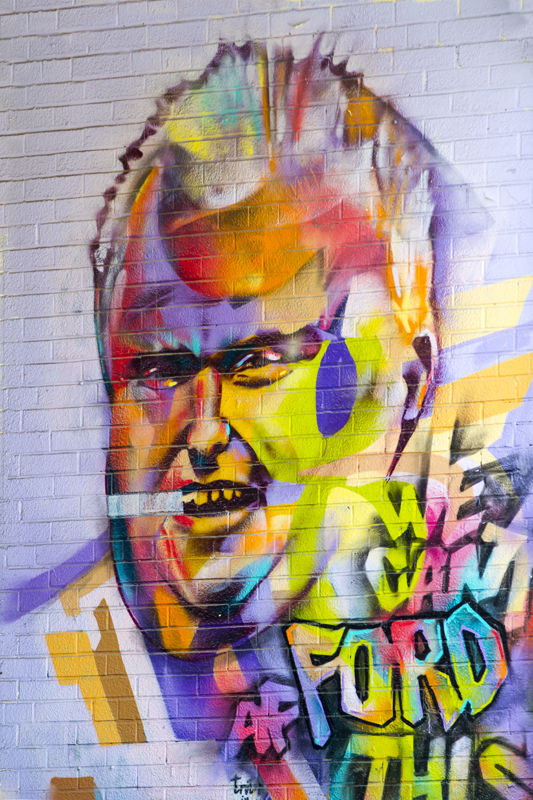 For theatre buffs: Watch Matilda The Musical at the Ed Mirvish Theatre or catch the new Broadway musical, Come From Away, at the Royal Alexandra Theatre.
Eat Your Words: is a grandmotherly bookshop on Annette Street that gives one the comfort of vintage and new cookbooks, and hosts cooking events.
Get a Private Tour: Stay afterhours at Ripley's Aquarium on a Friday for some jazz, canapes and cocktails, and a self-guided tour of one of the largest aquariums in Canada.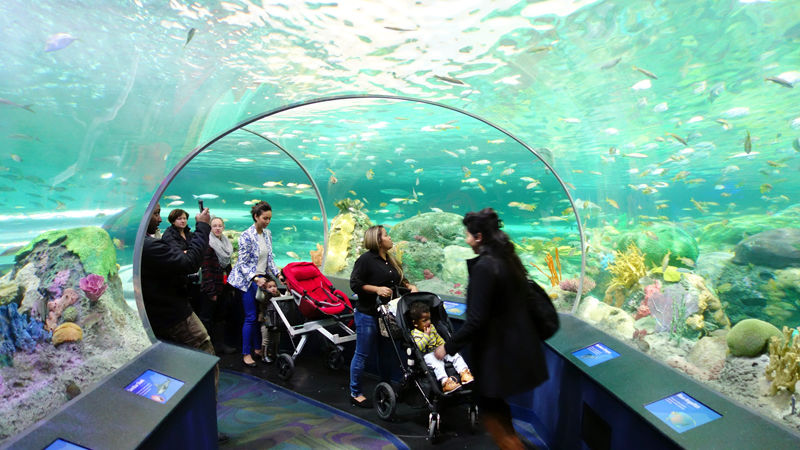 NIGHTLIFE
Find Your Rhythm Spend a night out in these fun cities.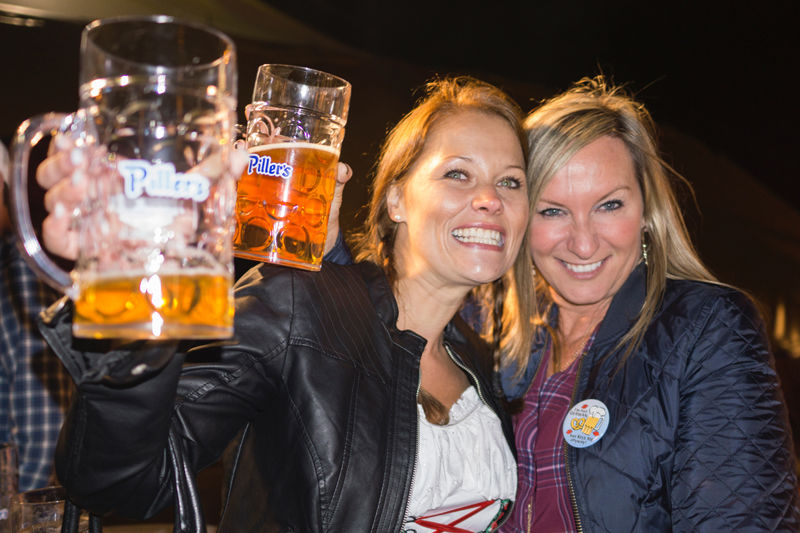 BOTTOMS UP! Montreal stays up late. You can party until 3am in Montreal (the last call in some bars was recently made 5.30am), while Toronto calls it a night an hour early.
MONTREAL
Montreal knows how to have a good time. It has an eclectic mix of microbreweries, jazz bars, live bars, karaoke bars, Latin clubs, African clubs, and after-hour bars. The best part? You will meet a diverse bunch of people here, from dapper men to hippies to college crowd. Or, go to the Gay Village and dance till your feet give up.
TORONTO
So here's the deal about Toronto: You need to serve food if you're serving alcohol. No drinking in bars past 2am, and the legal drinking age is 19 (in Montreal, it's 18). The city has restrictive drinking laws, we get it, but it has everything under the sun from live bars, sports bars, after-hour clubs to jazz bars and dance clubs; casual, swanky, or sophisticated.
CRASH PADS
MONTREAL
1 The Ritz-Carlton, Montreal
2 Le Place d'Armes Hotel
3 W Montreal
4 Fairmont The Queen Elizabeth
5 Loews Hotel Vogue
TORONTO
1 Thompson Toronto
2 The Hazelton Hotel Toronto
3 Windsor Arms Hotel
4 Shangri-La Hotel Toronto
5 Trump International Hotel and Tower

Terrasse Place d'Armes Spend a relaxed summer evening at this terrace bar (above) in Old Montreal. terrasseplacedarmes.com
POP! Bar Laloux With a glass of wine, listen to live piano (every Thursday) at thisScandinavian-inspired bar. laloux.com
New City Gas Dance to the tunes of international EDM artists at this heritage complex. Past performers include DJ Snake, Skrillex,and Chainsmokers. newcitygas.com
Sir Winston Churchill Pub Complex This three-floor establishment houses an iconic pub, an English bar, and a club lounge. swcpc.com
Upstairs Jazz Bar & Grill If you love jazz, this intimate bar needs to be on your list. It has hosted legends like Mark Turner, Sheila Jordan, and Ingrid Jensen. upstairsjazz.com
TORONTO
Horseshoe Tavern Bryan Adams and The Rolling Stones have played at this historic live bar that hosts international performances. horseshoetavern.com
Blnd Tger Arcade games, dancing, tap beer, and bottle service—need we say more? blndtger.com
Ace Nightclub Dress up in your LBD or D&G jacket, and check out this trendy club (below) with VIP booths and chic interiors. acetoronto.com
The Rex One of the most thriving jazz bars in the city (since the 80s), The Rex offers 19 shows per week. therex.ca
Second City Go to this comedy club and theatre for a dose of laughter. secondcity.com
Lula Lounge Tap your feet to salsa, jazz, Brazilian, and African music, and try Latin cuisine. This world music bar also offers dance. lessons. lula.ca
The Fifth Social Club Hamptons-style club is visited by celebs (think Matt Demon, Michael Jordan, and Paris Hilton). thefifth.com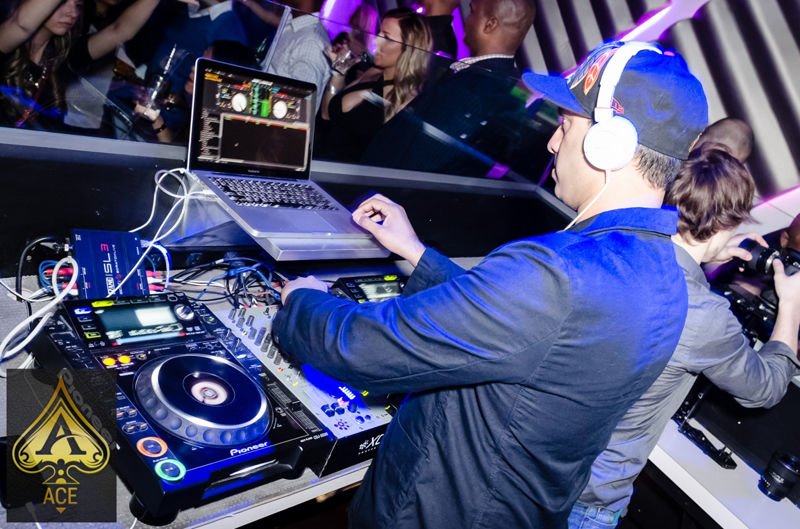 MONTREAL
You will walk into a festival in Montreal, no matter when you decide to visit. From music, dance, and comedy to art, food, and sports, something is always going on in the city. The most beloved is the Festival International de Jazz de Montreal that has been a must-attend event for Jazz- lovers for 35 years now. In this Jazz show, some 1,000 concerts are organised at indoor and outdoor venues. Also mark your calendar for Just For Laughs, Grand Prix Montreal, Montreal Infringement Festival (touted as an art democracy), Montreal En Lumière, and International Festival of Circus Arts.
TORONTO
If Montreal hosts celebrations every week of every month, Toronto is not far behind with its list. Some of them get repeat visitors including Pride Week, the world's second largest gay pride festival (Canada's cool PM Justin Trudeau was seen marching in the parade this year); Toronto International Film Festival, one of the three most important international film festivals; and Toronto Fringe, the city's largest theatre fest. And then they have the annual Toronto Food Truck Festival, Toronto Design Week, The Word On The Street for lit fans, the annual 10-day Canadian Music Week, and the Festival of Beer.
MONTREAL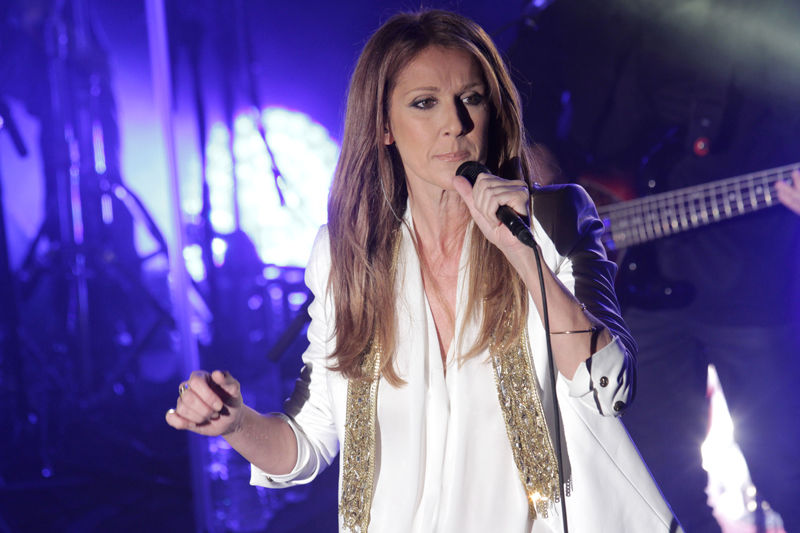 Celine Dion Concert The Canadian pop star is performing at Bell Centre till August 17. Montreal The three-day festival will have metal, hard rock, heavy rockand everything in between. Aug 5-7; heavymontreal.com
Montreal Pride Seven days of festivities, activities, and dancing, and the famous Pride Parade and Community Day. Aug 8-14;fiertemontrealpride.com
18th Century Public Market Visit 18th century stalls, catch demonstrations by craftsmen, and watch dancers and musicians perform. Aug 27-28; pacmusee.qc.ca
Montreal World Film Festival The 40th edition will present international films as well as independent works. Aug 25 – Sept 5; ffm-montreal.org
TORONTO
Open Roof Festival It's not a roof-top event, but that doesn't make outdoor movie screenings and live band performances any less fun. Till Aug 24; openrooffestival.com
The Taste of Danforth The 23-year-old street festival attracts 1.65 million people every year with its series of performances, events, and food stations. Aug 5-7; tasteofthedanforth.com
Shakespeare in High Park Throughout the summer, the Canadian Stage will produce Shakespeare's Hamlet and All's Well That Ends Well at High Park Amphitheatre. Till Sept 4; canadianstage.com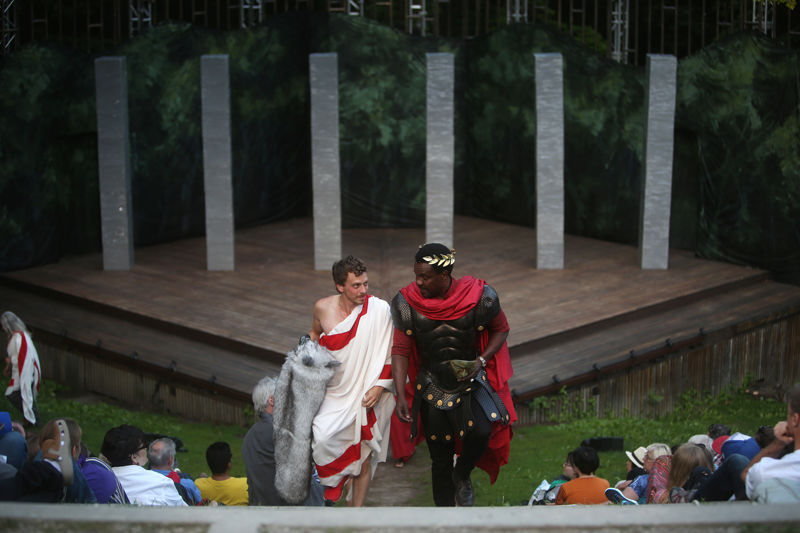 Another reason to visit next year: Canada is celebrating its 150th birthday in 2017 and all its national parks will have free entry through the year.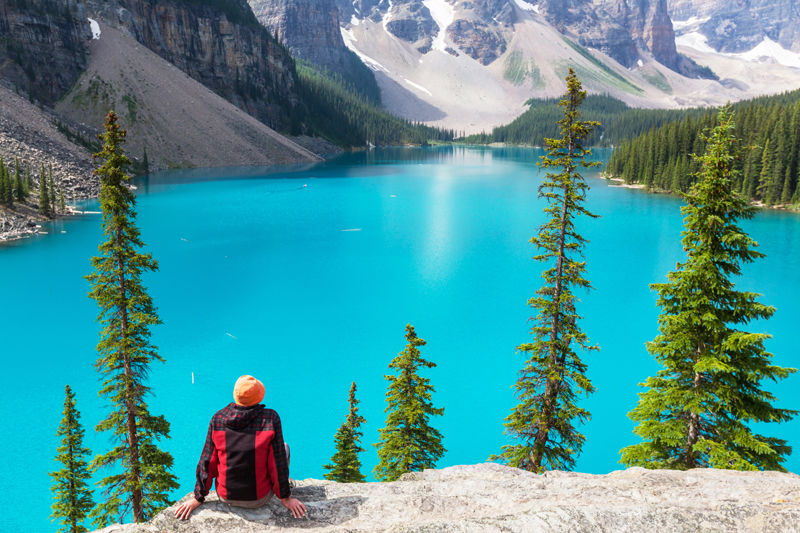 REALITY GROUND
*Montrealers are proud of their language (56 per cent Montrealers speak French), so visiting the city is actually a nice way to learn a few words or brush up your French. In Toronto, you will find a more diverse group, lots of mingling cultures, but as many as 55 per cent are English-speakers, so it's completely fine if you don't know what Joie de vivre means.
*The French city is home to students and artists, so it has a laidback vibe. Allegedly, Montrealers are more approachable. The Hollywood North, on the other hand, is more cosmopolitan and fast-paced.
*That being said, you can very easily make a fashion faux pas in the eyes of a stylish Torontonian. On the other hand, Montrealers are more easygoing, so by all means walk down Saint-Denis Street in your most outlandish clothes.