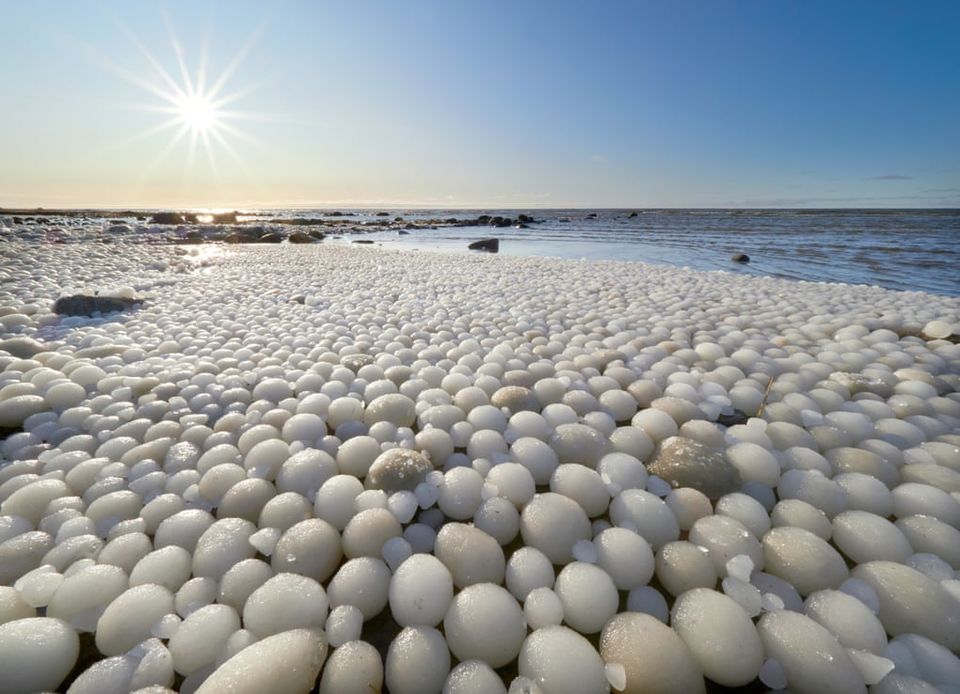 A beach in Florida turned into a spectacular sight after thousands of ice balls covered it in a rare weather event. The magnificent view was captured by a couple who visited the beach for a walk but was surprised to see the unusual "ice eggs" rolled ashore.
First spotted on the Marjaniemi beach on Hailuoto Island in the Gulf of Bothnia between Finland and Sweden, these eggs make for quite a wondrous sight. Covering an area of 100 ft on the beach, the ice balls are of varying sizes – anything between an egg and a football.
Photographer, Risto Mattila, shared a picture of the ice eggs on his Instagram account with the caption, 'Snow ball sea' and mentioned that the picture was taken on November 3.
Describing the weather that day, Mattila, said the temperature hovered around 32 degrees Fahrenheit and the wind blew steady on the beach. He shared that he had not seen a phenomenon like this in 25 years.
Another user, Sirpa Tero also captured a picture of the beach in Hailuoto around the same time as Mattila and his wife.
Weather experts believe that such a rare phenomenon occurs due of a combination of weather and waves, when turbulent water rolls over small pieces of ice. Experts believe that though the occurrence is fairly rare, under the right conditions, it cancan happen once a year.
An expert told a global media outlet that it requires the right air temperature (below zero, but only a bit), the right water temperature (near freezing point), a shallow and gently sloping sandy beach and calm waves for such ice balls to form.
Share your travel experiences with global travellers. Write about it here on Tripoto and earn Tripoto Credits!
Watch travel stories come to life with Tripoto on Youtube!