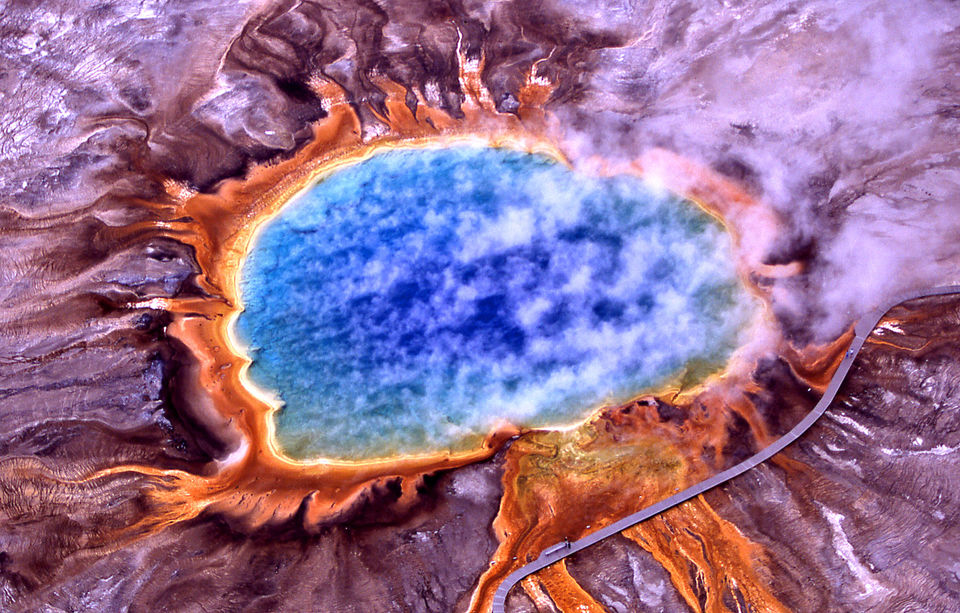 We often take for granted the world we live in, hedged in as we are by the tedium of daily routine. We seek the fantastical, but mostly in movies and books. There's a pretty clear picture of what the world looks like in our heads; a familiar, been-there-done-that image. I mean, there are some really beautiful places out there, but they follow the same pattern. Obviously, you're not gonna find pink lakes or glow-in-the-dark beaches anywhere. Haha! Right?....Umm. Wrong!
So if you're looking to travel off the beaten path and want a dose of something peculiar, our world has many unusual and surreal sights to offer every traveler. Here is a list of strange locations home to some bizarre natural phenomena that will make you feel like you've mistakenly wandered onto the set of the next big budget sci-fi:
Lake Retba: Senegal, Africa
Lake Retba or Lac Rose is located in northwest Africa and has an interesting distinction. It's pink in color! No, it's not because of an errant flamingo colony. The colour is due to a certain type of algae that is present in the water which produces a red pigment to assist in the absorption of light for the creation of energy. The lake is also quite buoyant because of its high salt content, just like the Dead Sea. If you're in the mood for a surreal sojourn, this lake, which is considered a UNESCO World Heritage Site, should definitely be on your list!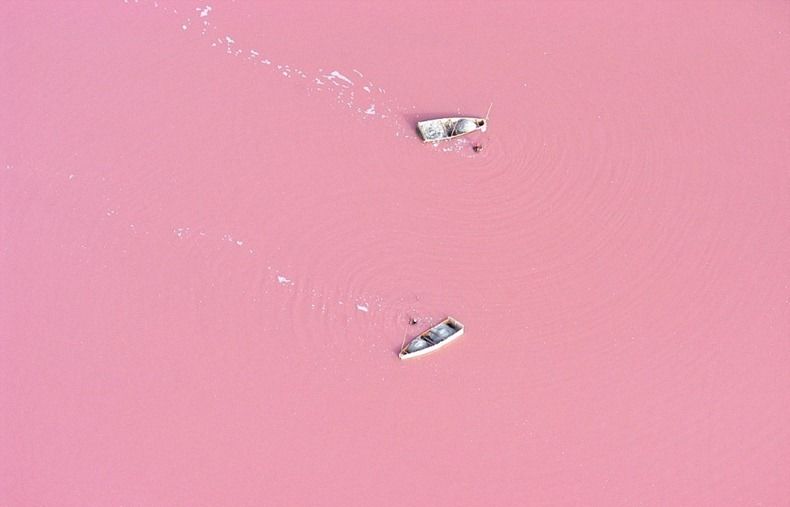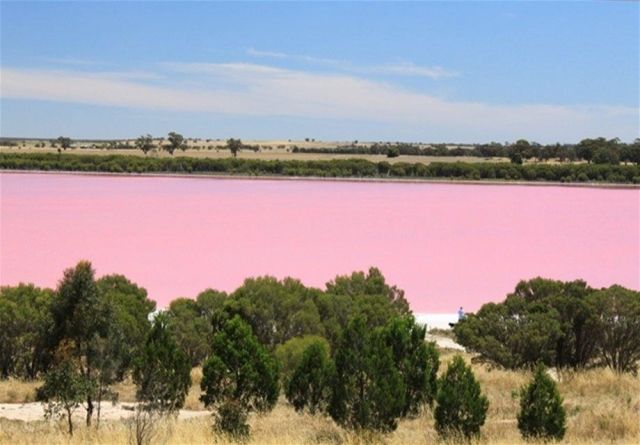 Sailing Stones: Death Valley National Park, California, USA
It's a natural phenomenon where rocks move along the valley floor without animal or human intervention leaving tracks behind. Rocks with rough bottoms leave straight tracks, while rocks with smooth bottoms wander. While the rocks have been studied since the 1990s, the real reason for their movement was identified in 2014 using time lapse photography: it's a careful balance of strong winds, water and ice, and the phenomenon is called 'ice shove'. The explanation might not be mysterious but it's still a pretty bizarre sight and worth your while.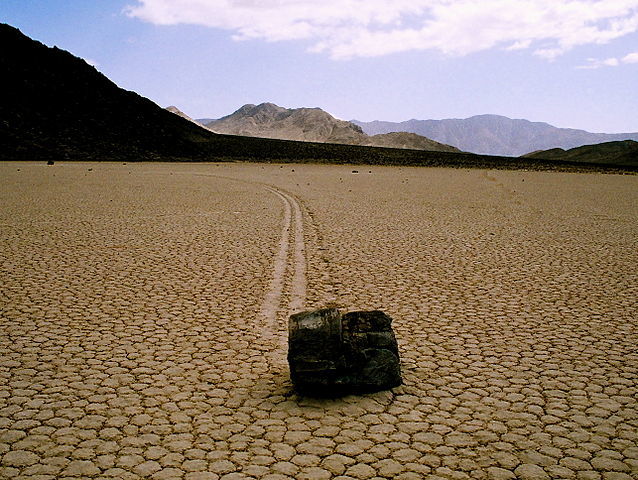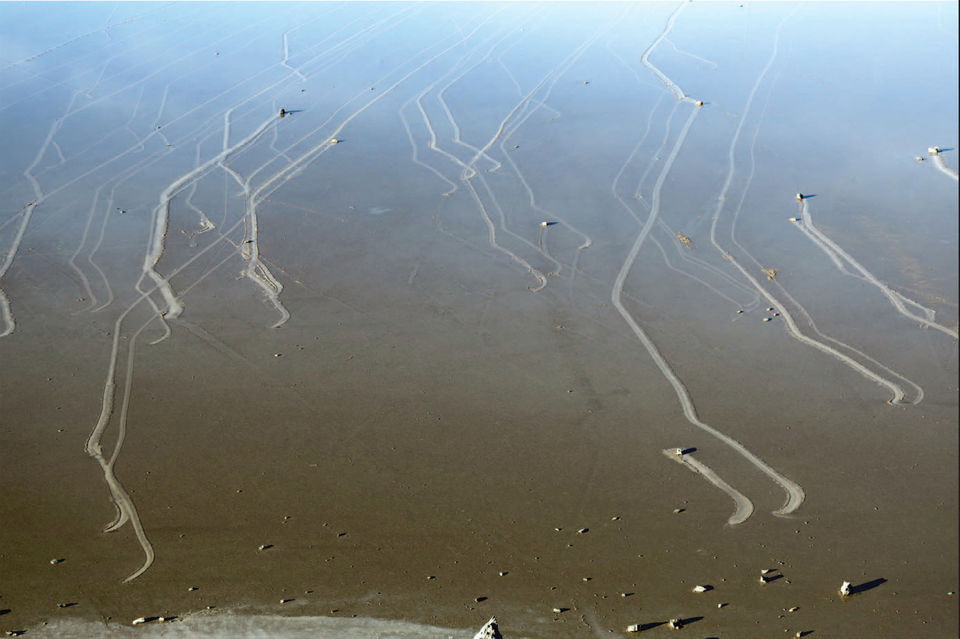 Glow-in-the-dark Beach: Vaadhoo Island, Maldives
This is not the magic of Photoshop. It's the magic of nature! It looks like the stars are riding the waves and scattering on the beach, but in reality, this is simply the work of bio-luminescent phytoplankton. A visit to Maldives should be on the cards for you if you want to spend a magical, fantastical night on the beach!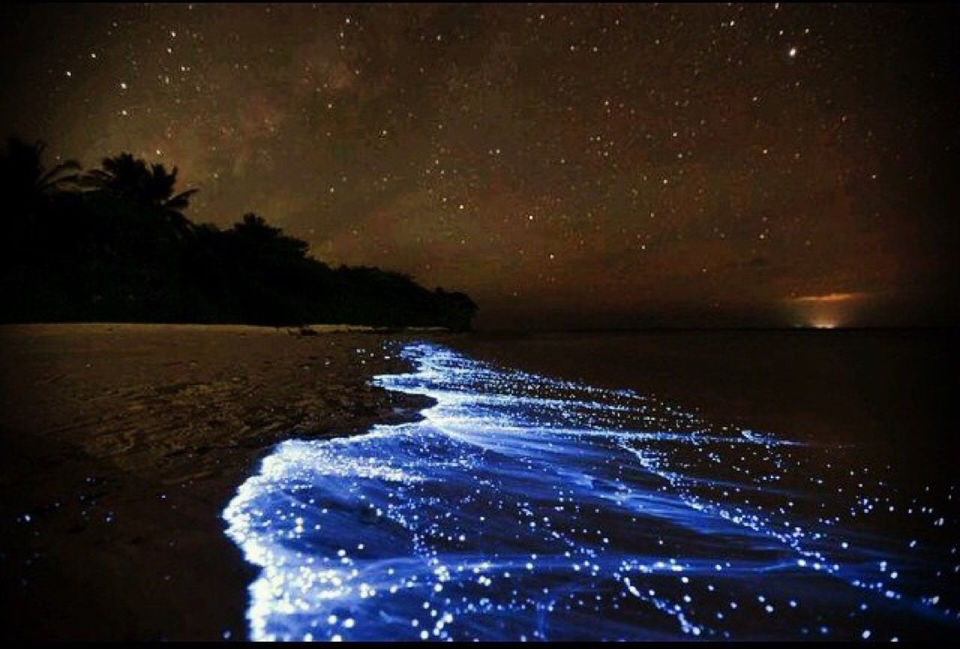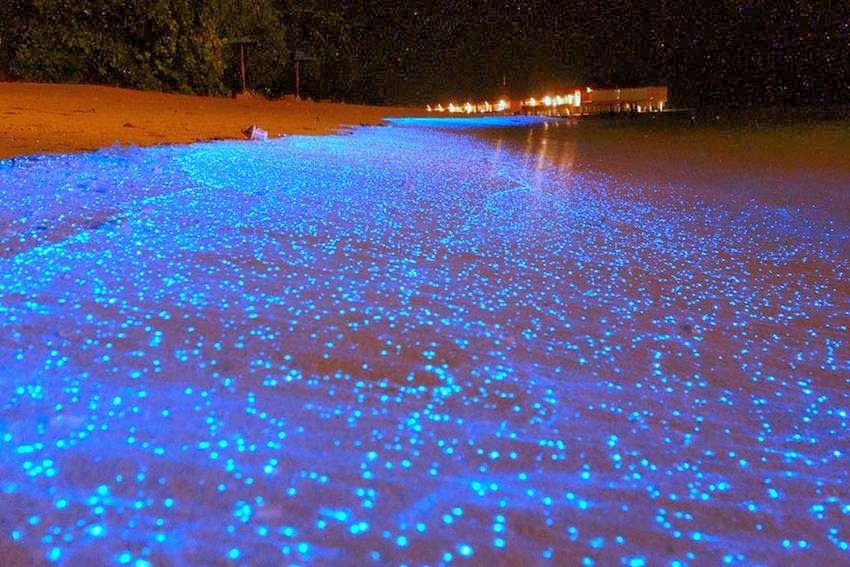 Believed to be an oil field in 1971 by Soviet engineers, drilling operations concluded that they had stumbled upon gas instead. When the drilling rig collapsed into a large crater, the engineers thought that poisonous gases had been released into the atmosphere. What did they do next? They burned the gases. According to their estimates, the fire should have stopped burning in a few weeks. It continues to burn to this day. If you want to pay a visit to hell's entrance and say hello to Satan and his minions, this just might be the place!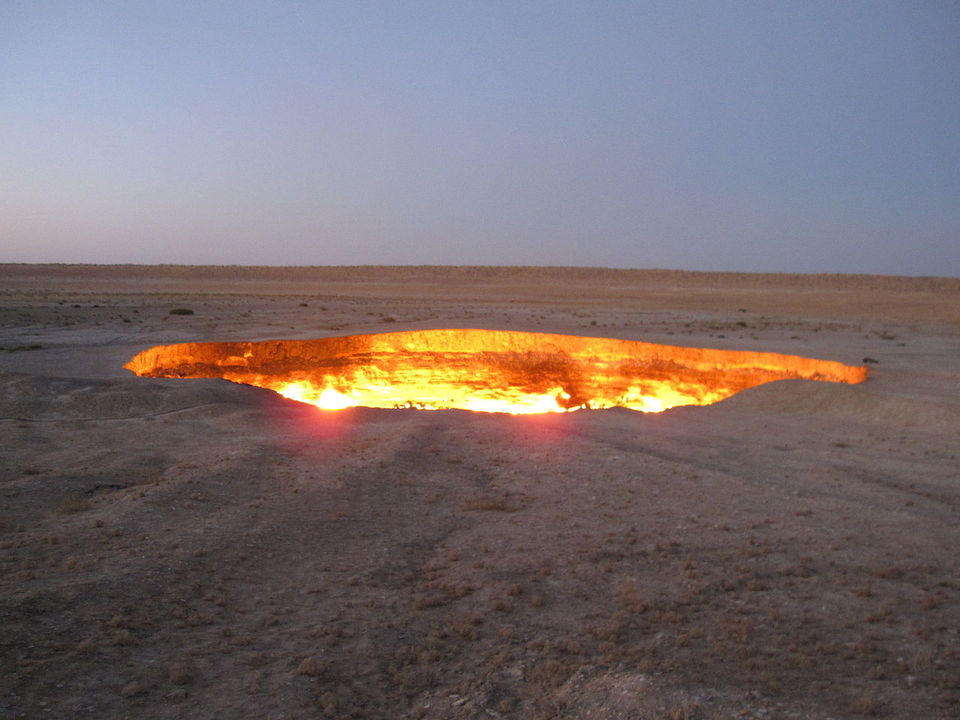 Fairy Circles: Namibia, Africa
If the name doesn't pique your interest, the pictures sure will! Fairy circles are patches on the arid grasslands of Southern Africa that are circular in shape and are devoid of any plants. They may range from 7 to a whopping 49 feet in diameter. So how do they form? A type of sand termite called Psammotermes allocerus is a favored assumption, but the debate rages on.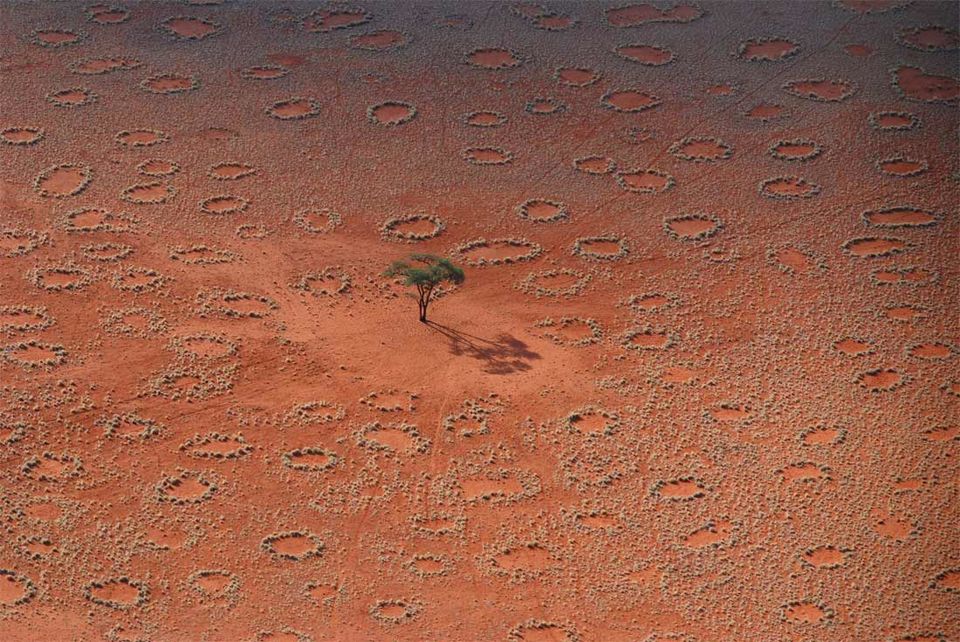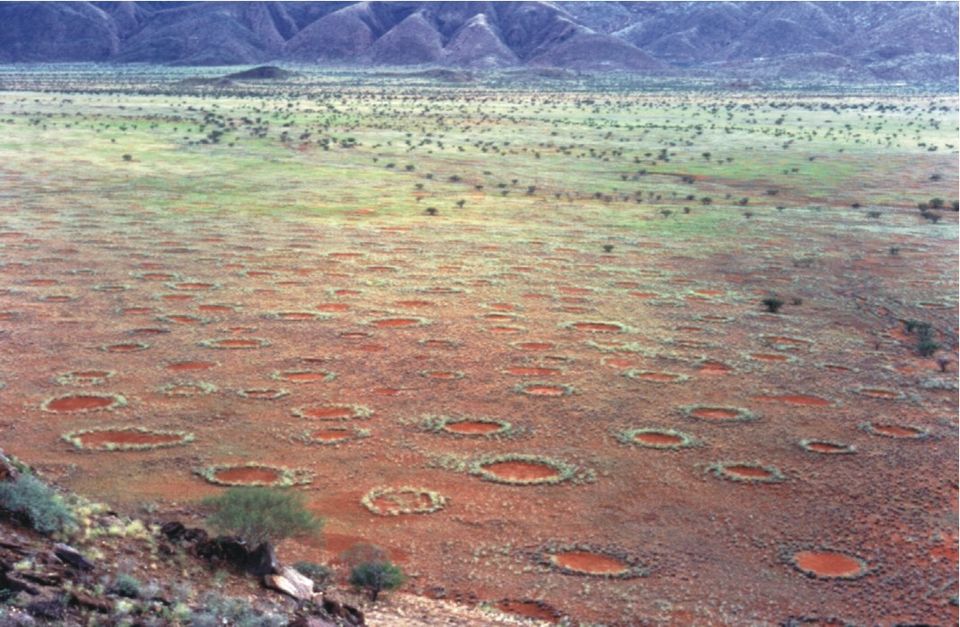 Grand Prismatic Spring: Wyoming, USA
Something ripped straight out of a fantasy novel based on an alien planet; the Grand Prismatic Spring is the largest hot spring in the United States and is located inside the Yellowstone National Park. This spring will wow you with its intense and vivid colors that match the rainbow. The bright colors are due to the microbial mats that grow on the edge of the mineral-rich waters of the spring. It doesn't get stranger than this!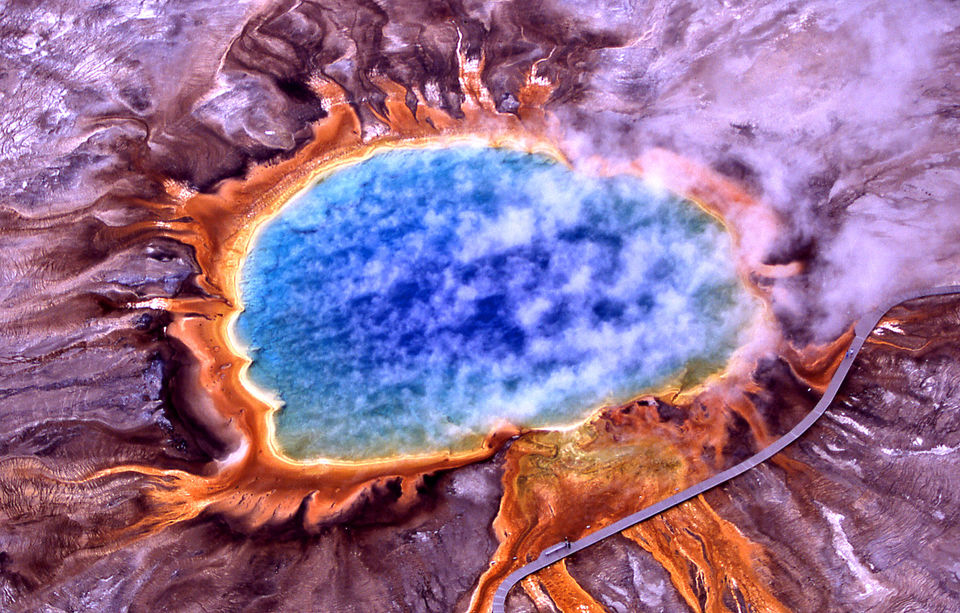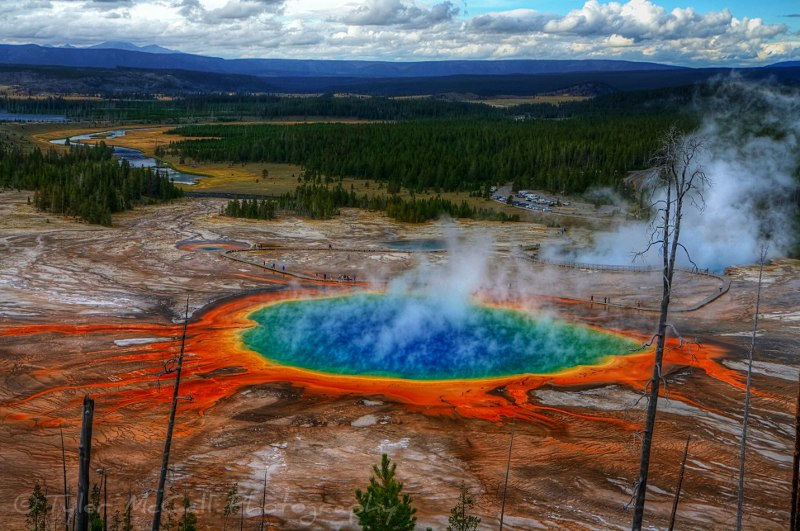 Catatumbo Lightning: Catatumbo River, Venezuela
It looks like Thor is in a particularly foul mood when he's over Lake Maracaibo in Venezuela. 140 to 160 nights every year, lightning strikes only over a particular area of the lake 280 times per hour for 10 hours every single day. This continuous thunderstorm activity is a result of a combination of winds and topography that is unique to this region. Who needs firecrackers when you have the greatest light and sound show on earth?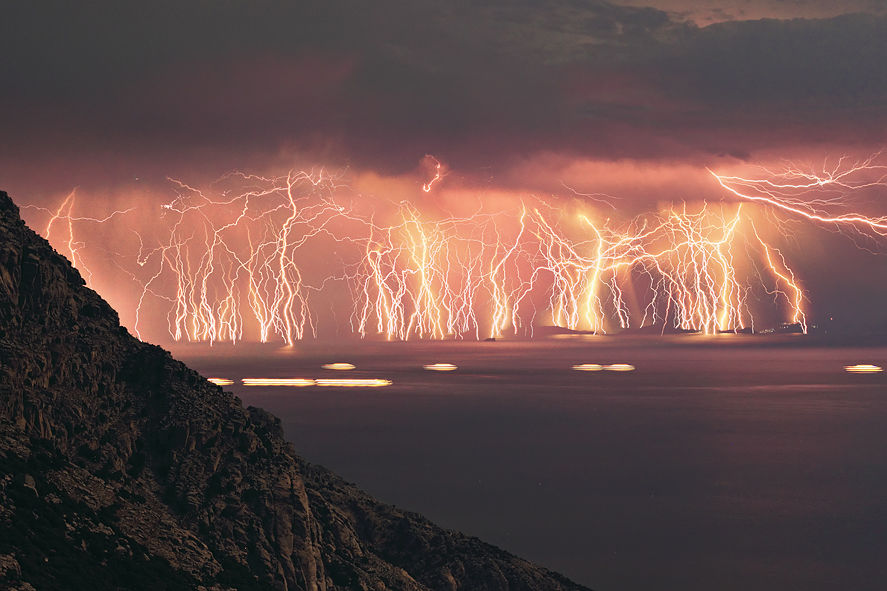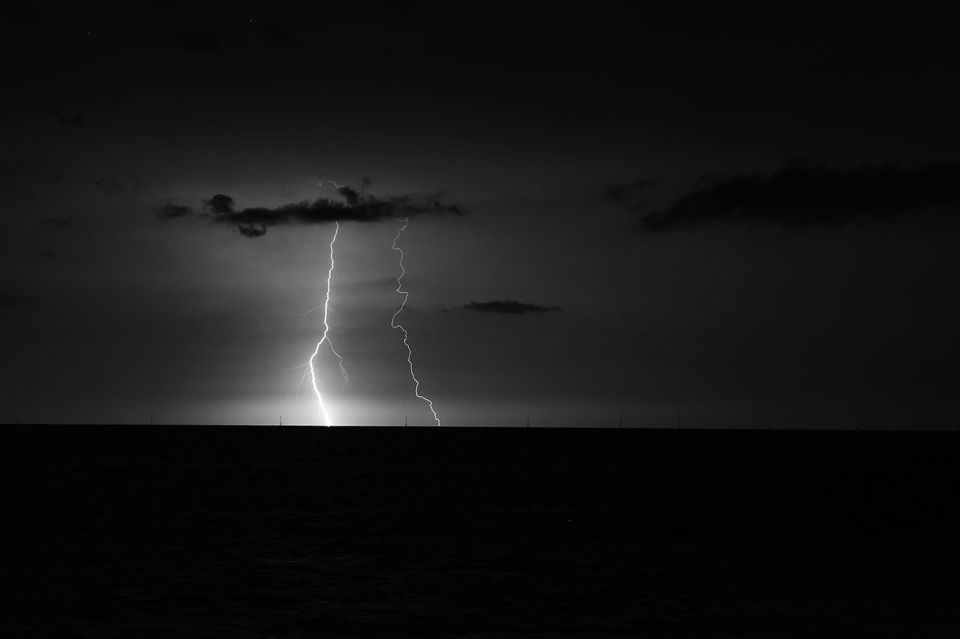 Naga Fireballs: Mekong River, Thailand
Around the same time every year during the end of Buddhist Lent in late October, the Mekong River spews out fireballs, reportedly ranging from a measly ten to a thousand unexplained balls of fire per night. It's celebrated as the Phayanak festival and thousands gather at the river's shore to witness this bizarre phenomenon. While scientists have no proper explanation for this, one theory suggests that fermented sediment in the river rises to surface and combusts. Locals believe that the fireballs are emitted from Naga, a mythical serpent that lurks underneath the water. Pay this strange festival a visit, but make sure you don't go swimming, because you never know! No one wants to end up as mythical serpent chow.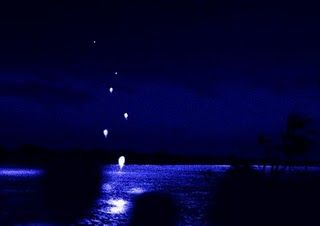 Spotted Lake: British Columbia, Canada
A lake that looks like a whole host of very large, dirty puddles and is called the Spotted Lake is located northwest of Osoyoos in British Columbia. During the summers, most of the water evaporates leaving behind spots of different colours. The waters are rich in minerals such as magnesium sulfate, calcium, sodium sulphates and even trace amounts of silver and titanium. The waters of this lake are considered therapeutic. So if Canada's free healthcare doesn't work, Mother Nature has most graciously provided an alternative!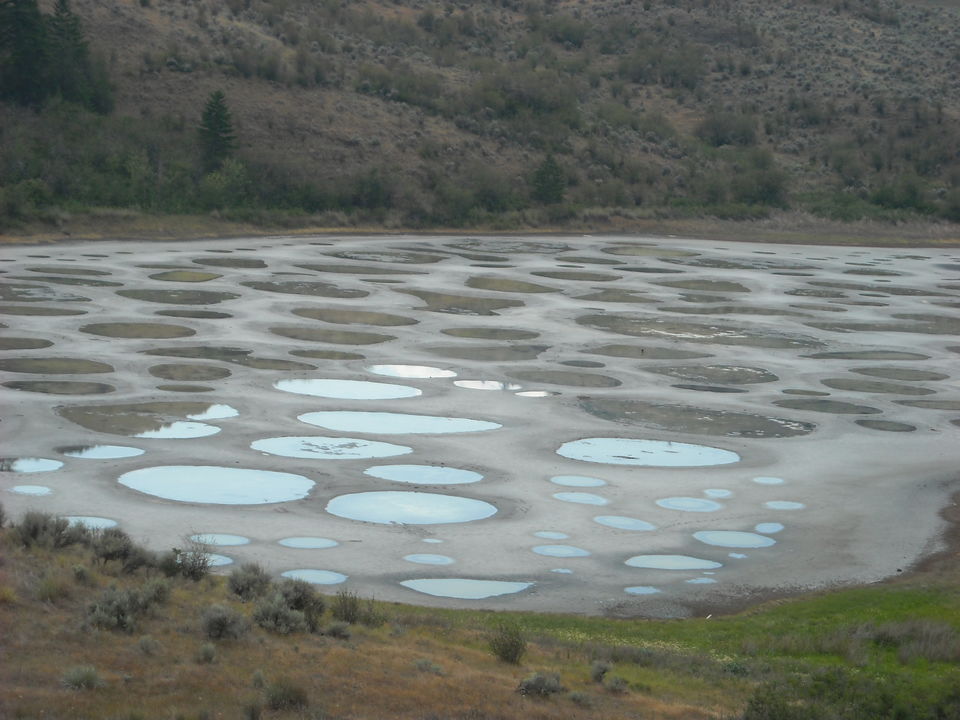 Frost Flowers: Arctic Region
Ice crystals that form on sea ice and lake ice that look like a meadow of blooming white flowers have been given a fitting name: frost flowers; and they usually occur in the arctic region during calm conditions. This hauntingly beautiful sight isn't easy to reach, but certainly worth the journey. After all, you could make the most unique bouquet on earth!