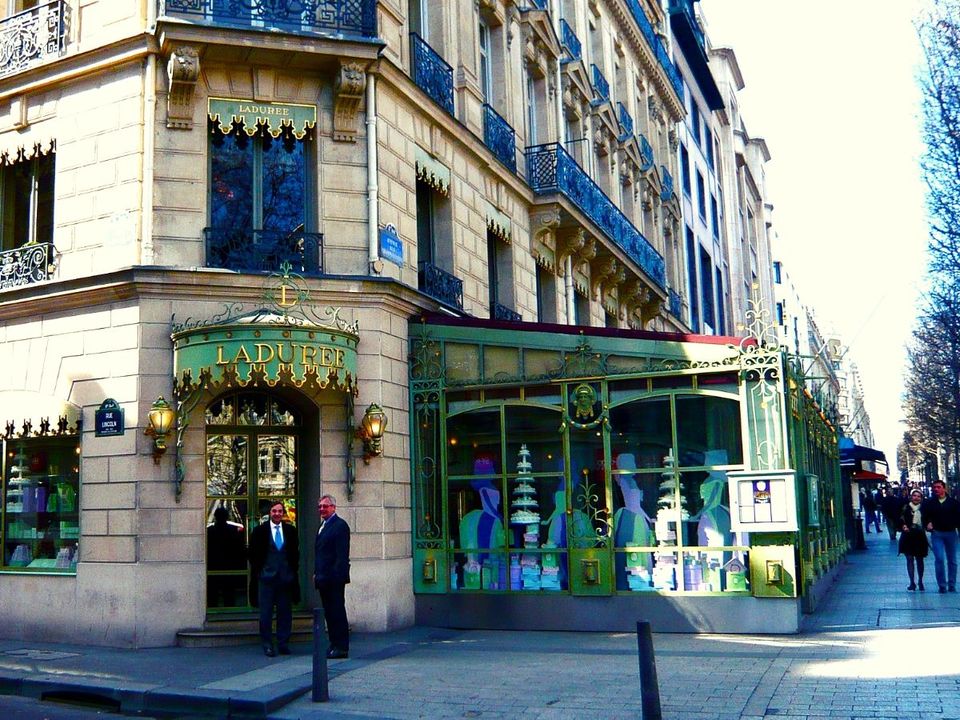 We get it. Paris is outrageously expensive and to fantasize about going out on a shopping spree in the French capital is nothing short of a fool's paradise. Well, at least for us commoners. The eclectic high street along Champs Elysees houses iconic shops like the Louis Vuitton Maison, Pierre Herme, Gucci to Cartier, boasting of setting the zeitgeist of every fashion trend of the season. But don't worry, we're not extravagant tourists anymore. We are travellers – strolling around Paris for the Renaissance culture and its gorgeous history.
While walking around Paris, I chanced upon some legendary shops I hadn't researched before. And then there were some I just had to tick off my bucket list. Here is a list of 5 iconic Parisian stores you cannot miss while you're there.
It is almost a sin for a book lover to be in Paris and not visiting Shakespeare and Company. Located on Paris' Left Bank, the iconic bookstore is a 3-minute walk from Notre Dame Cathedral. The rustic-looking façade with its weather-beaten stands overlooks the Seine proudly, daring to be original during the perilous age of Amazon and Kindle; which is why Shakespeare and Co. is probably the world's most famous independent bookstore. From old, hardbound books to fresh titles off bestseller charts, Shakespeare and Co. promises to gift you an experience wrapped in nostalgia only a bibliophile would acknowledge.
In Paris, duty-free shops are closed by 6 in the evening and chances are, if you're enjoying walking around the city, you might miss out on some good deals. France has been the epicenter of the world's perfume industry since the reign of King Louis XV in the 17th century. One of the unique Parisian experiences is to learn the about the French art of making fragrances out of flowers, herbs, leaves and spices. The Parfumerie Fragonard is one such institute that shares its knowledge with the public – free-- and gives a great deal of discount on some exquisite French perfume. The Musee du Parfum is located right opposite the west gate of the Opera Garnier, inside a 19th century Napolean-era mansion.
Okay. I'm going out on a limb here and adding this expensive place just for the history it represents. Famous for it's Art Nouveau interior, Maxim's has been regarded as one of the most fashionable restaurants in the world. An explosion of lace, velvet, diamond, and everything that screams extravagance, Maxim's has been the scandalous setting of several early 20th century headlines, plays, novels and short stories. Presently owned by Pierre Cardin, the magenta-themed, multistoried, palatial brasserie was also featured in the 2011 Woody Allen masterpiece Midnight in Paris.
This unique and beautifully-ornate shop gives off a 16th-century apothecary vibe from a fantasy novel. A beauty and cosmetics store, this charming little old-world shop houses several products that would make perfect gifts for you to bring from Paris. This one-of-a-kind beauty boutique is located in a quiet, nondescript little street just off of the riverbank and is just a 10-minute walk away from the Louvre.
For a quintessential box of macarons, just head to this iconic store in Champs Elysees. Another one of Paris', and arguably of the world's, most famous patisseries, Ladurée is regarded as the inventor of the macaron. Featuring numerous delicious flavours from Pistachio to raspberry, La Vie En Rose to Marie Antoniette, this wonderful shop is the go-to confectioner for any visitor in Paris.
So, next time you're in Western Europe and have Paris added to your itinerary, be sure to check out these seminal shops and thank us later.