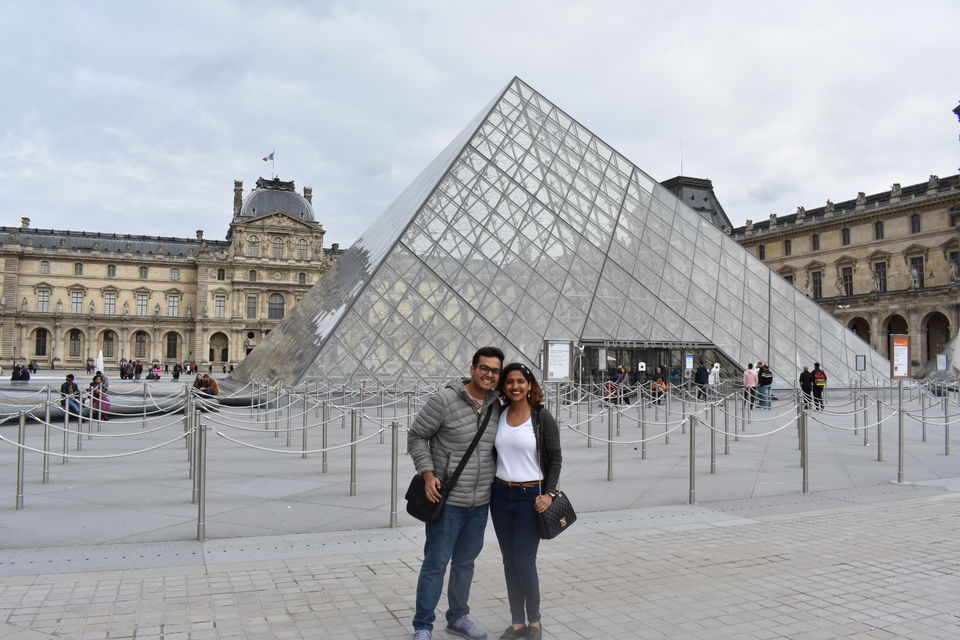 A visit to Paris is incomplete without watching the Eiffel Tower sparkling at night, we saved the best for the lastLook no further than this itinerary when you have just 24 hours to spare in this beautiful city of romance and love, Paris.
Visa Requirements for the Indian Passport transitioning through France
Earlier France required you to apply for a transit visa even if you were just using one of the cities as a layover. That meant that even if you had an hour's layover, you needed to apply for a transit visa, as is the case in all Schengen countries in Europe. But now, France has wavered off the transit visa for it's country. This means that you can now travel via France to any further destination without applying for a transit visa. However, if you want to step out of the airport, you will need a visa. To know how to apply for that, read on.
Visa Requirements for the Indian Passport
France requires you to get a Valid Schengen Visa. You can apply for the Schengen visa within 3 months of your arrival date. It usually takes 7-10 days and 4-5 days if you're lucky, for the visa to arrive so do a keep a few days of buffer in hand. You can directly apply to the French Embassy by filling an online application form or get it through a travel agency (We recommend Thomas Cook visa services for a hassle free & quick visa in case you need assistance; service fees would be approx. INR 2,500/- per passport). You'll have to keep your return flight tickets, itinerary and accommodation details ready before you start the application. The visa fees per person is approx. 5,500 INR including VFS fees. You can apply for Schengen Visa here.
Paris is best explored on foot, really! Get your best walking shoes on and soak up your senses with the best this city has to offer.
Think Paris, think art, culture, architecture, gastronomy and fashion. Paris will not suddenly blow you away, it will slowly charm you with its spells. Over the course of two days, we have the perfect itinerary for you to build up that ecstasy step by step finally to leave you dreamy and mesmerised with this city.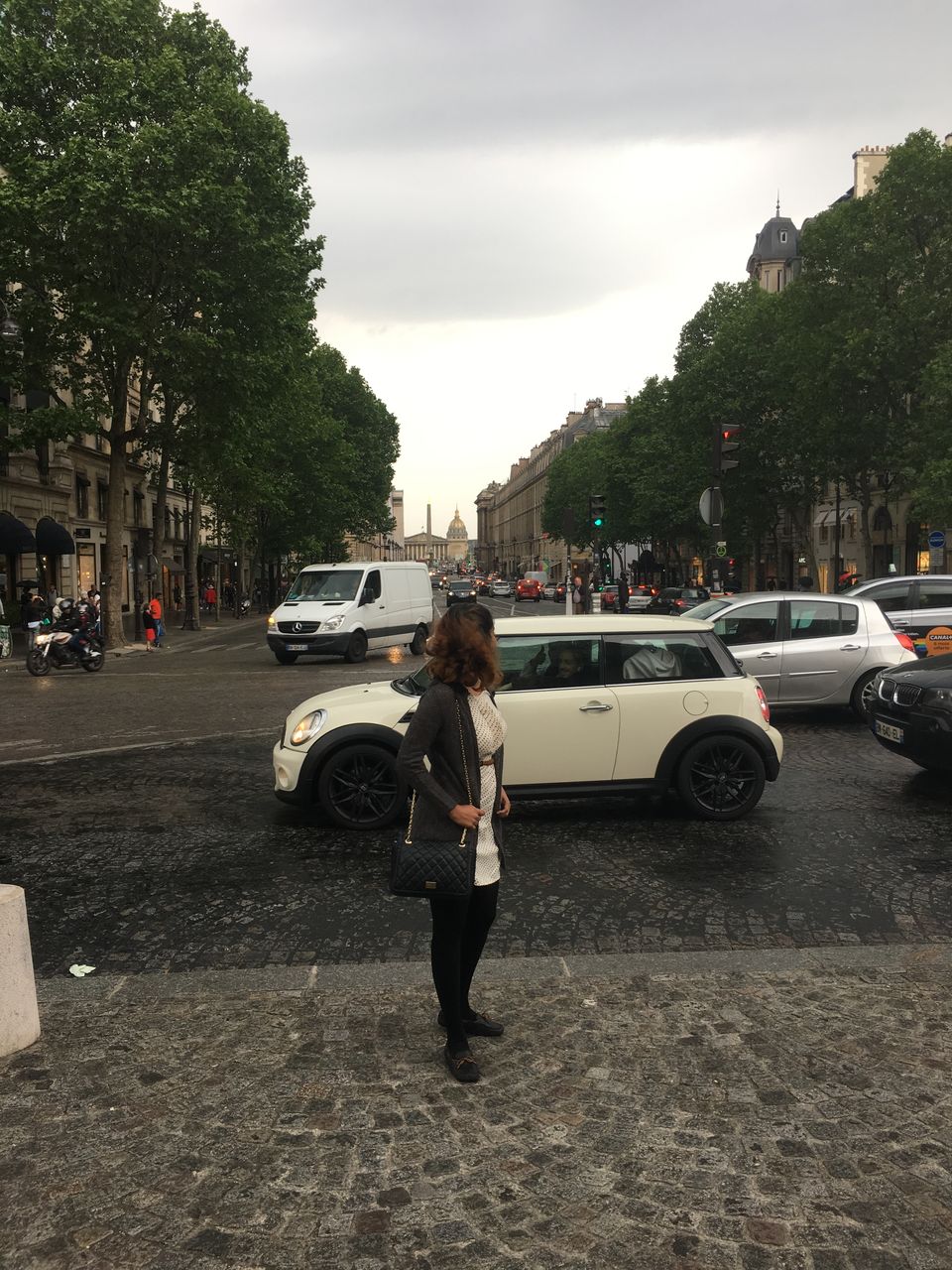 24 hours in Paris: Must Do's
Start your day with the French croissant and Café au lait at Laduree, Champs Elyseses
In Paris, every baker is a master baker and everyone's croissant is a work of art; baking is in their genes. Have the classic Parisian breakfast; take a croissant and with a Café au lait.
Choose Ladurée at Champs Elysees, one of the most famous patisserie in Paris for your breakfast. The setting itself is so Parisian; a tea-room dating back to 1860s with its ceilings decorated with frescos. Also, their double-decker macarons are worth drooling over and are available in quirky flavours; try the rose and salted caramel. There is also a selection of pastries, the best and the most creative in Paris.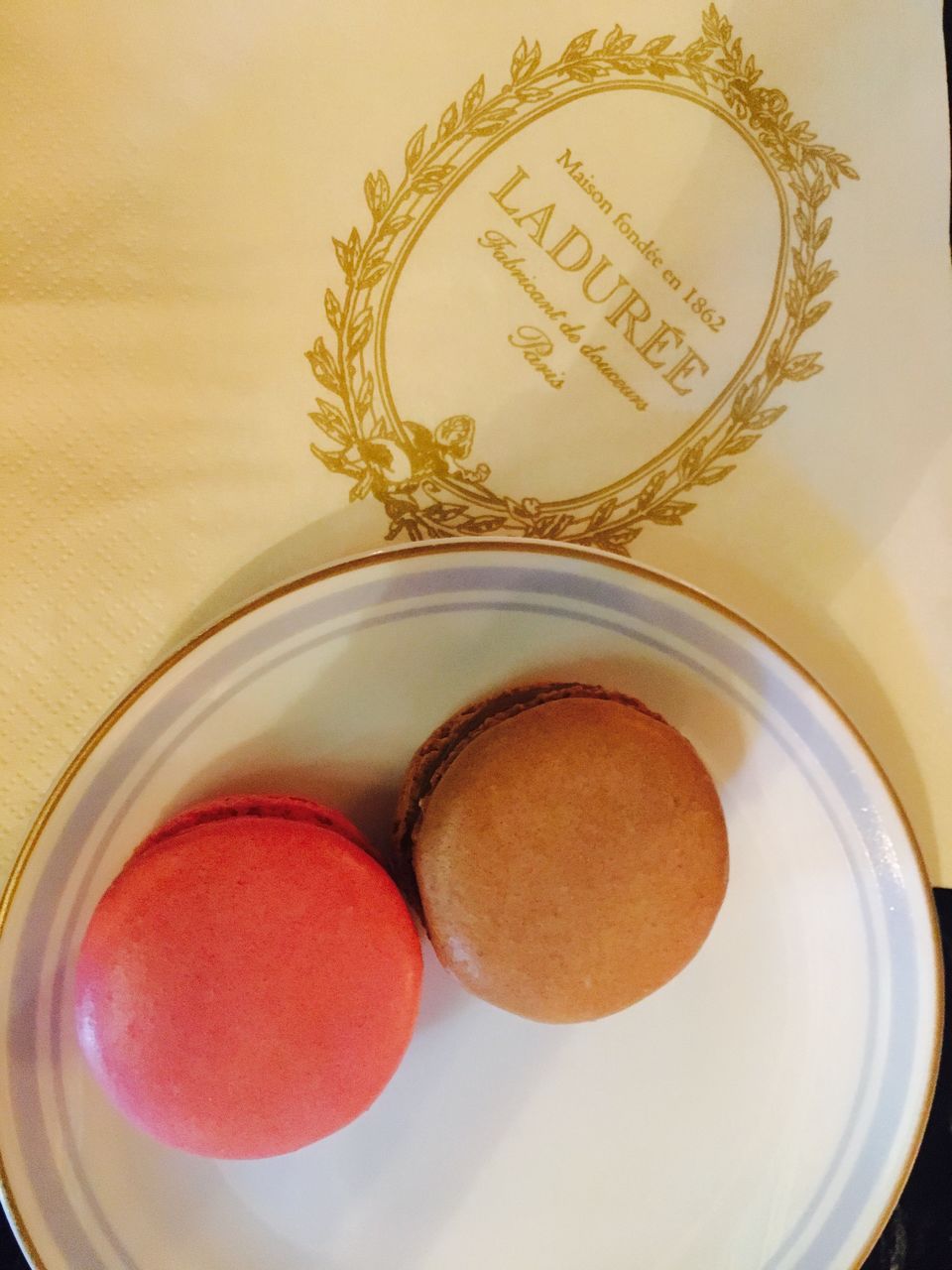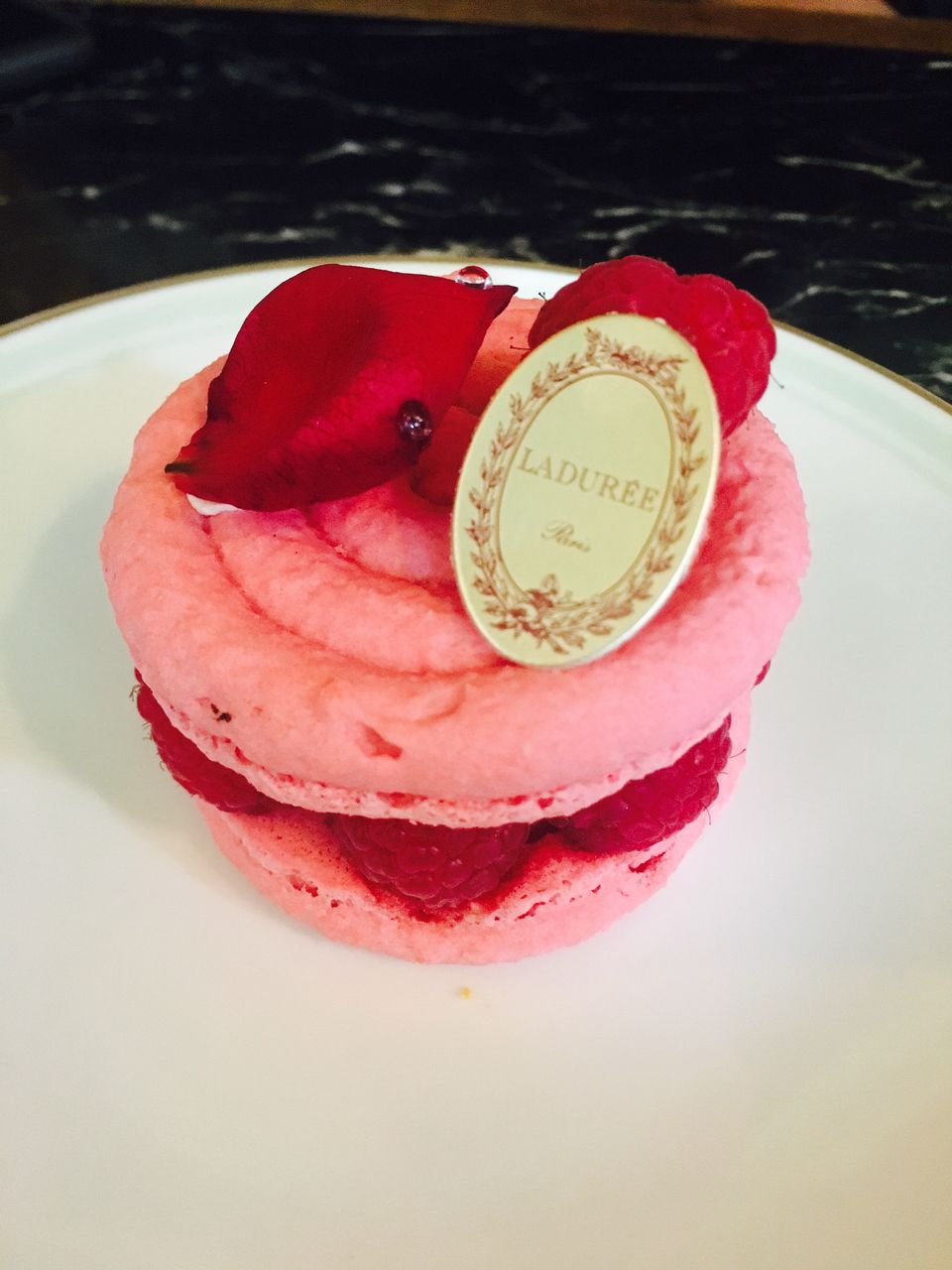 Fun fact: Gossip Girl fans, Laduree is Blair Waldorf's favorite dessert shoppe and the series shows Blair enjoying her Rose petal macaroons from the tea-room. You know where to get some Upper-east side taste now!
Visit the most visited museum in the World: The Louvre
It is time to put your historian hats on and go to the Louvre, the largest and the most visited museum in the world. Take a 15-20 minute walk from Laduree pastisserie to the Louvre museum.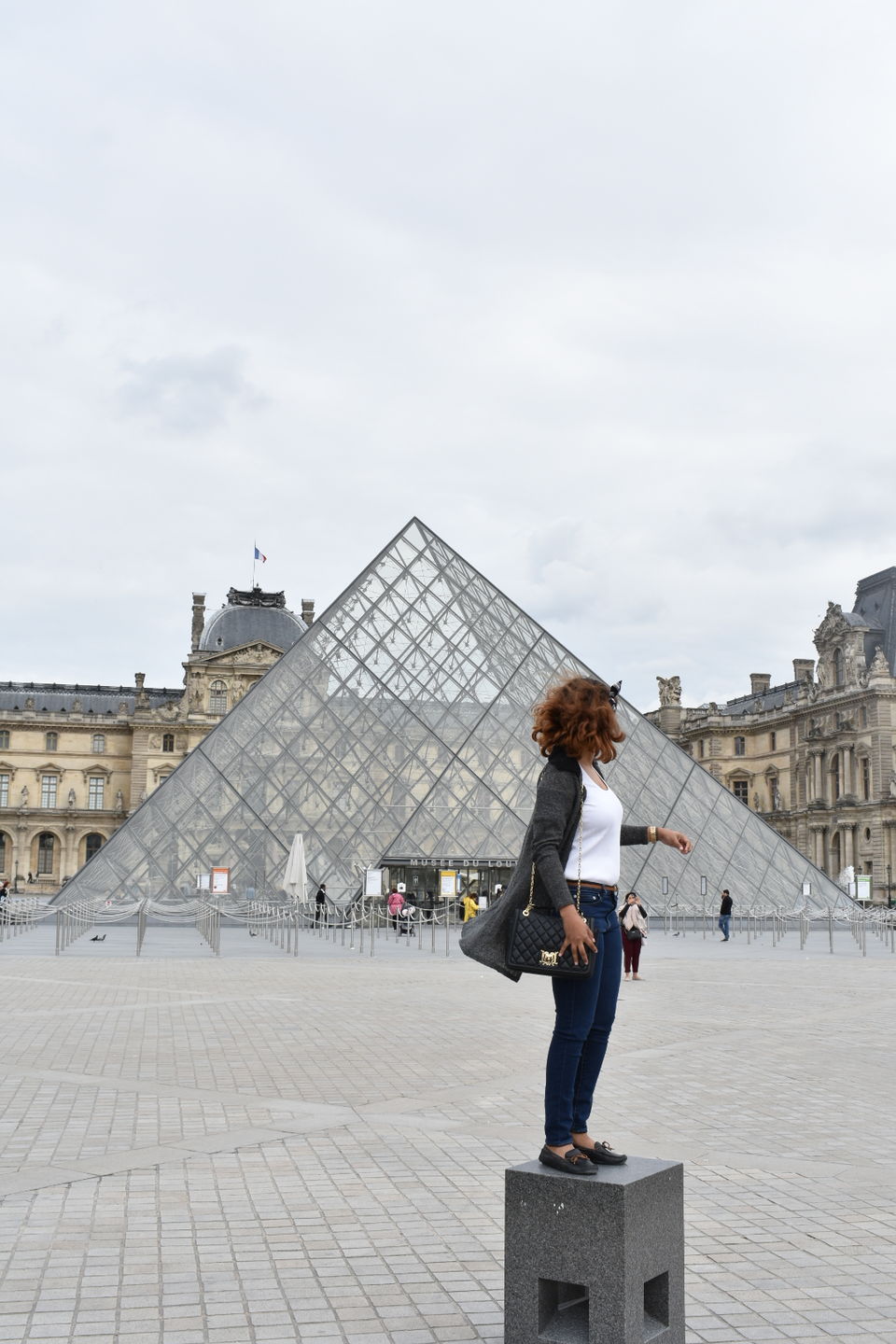 With a collection of more than 35,000 pieces of art and 3,08,000 objects, you cannot see everything in the museum unless you are literally sprinting around it. Decide on your must-see things, our recommendations are: The Mona Lisa (Of, course the masterpiece and her enigmatic smile), The Coronation of Napoleon (second biggest painting in the Louvre), the virgin portrait (A masterpiece by Raphael), the Victory statue and the Venus de milo, the Dying slave (Michaelengelo) and the Egyptian wing (one of the largest collection in the world and arranged in a way to tell a story).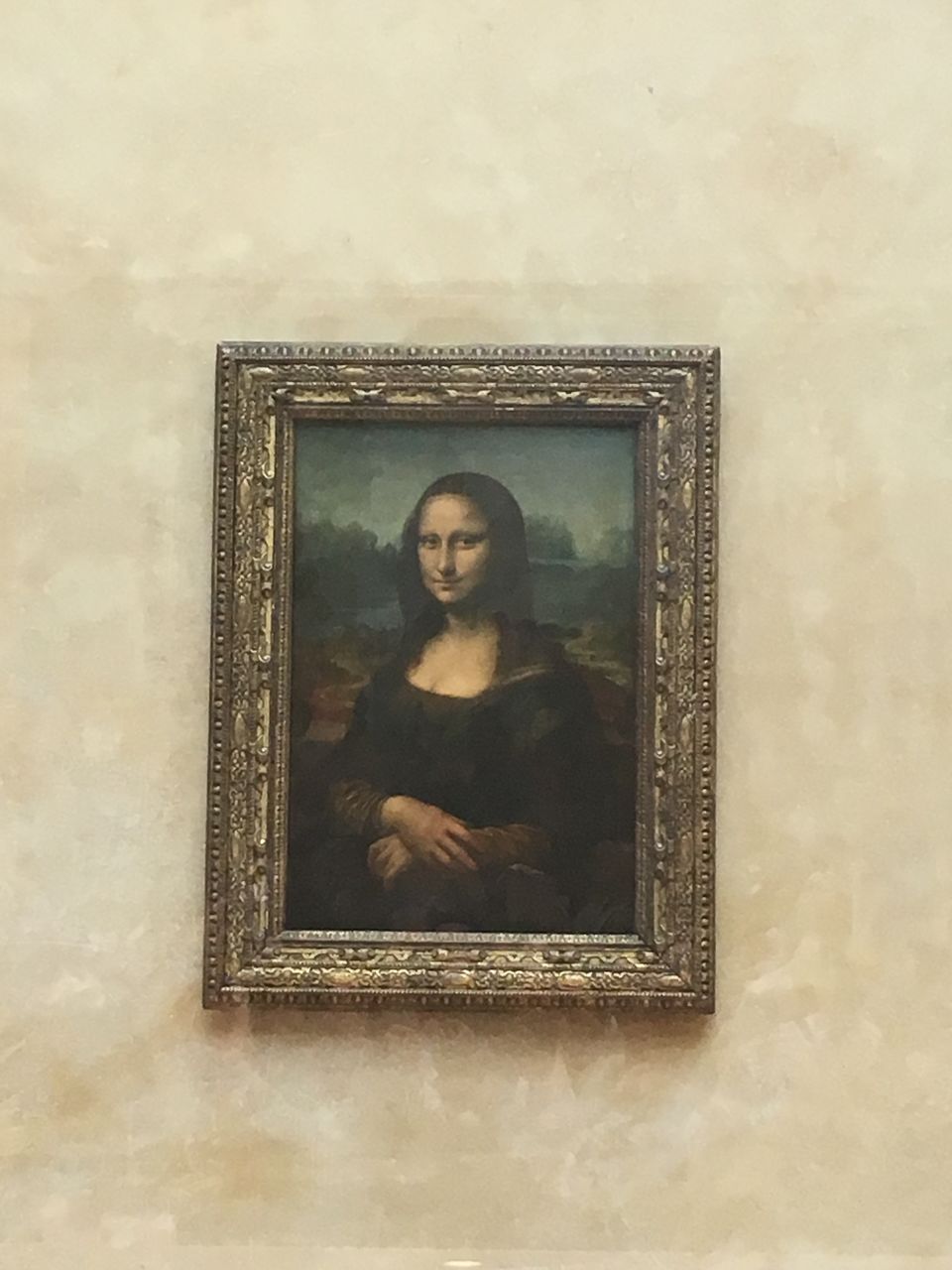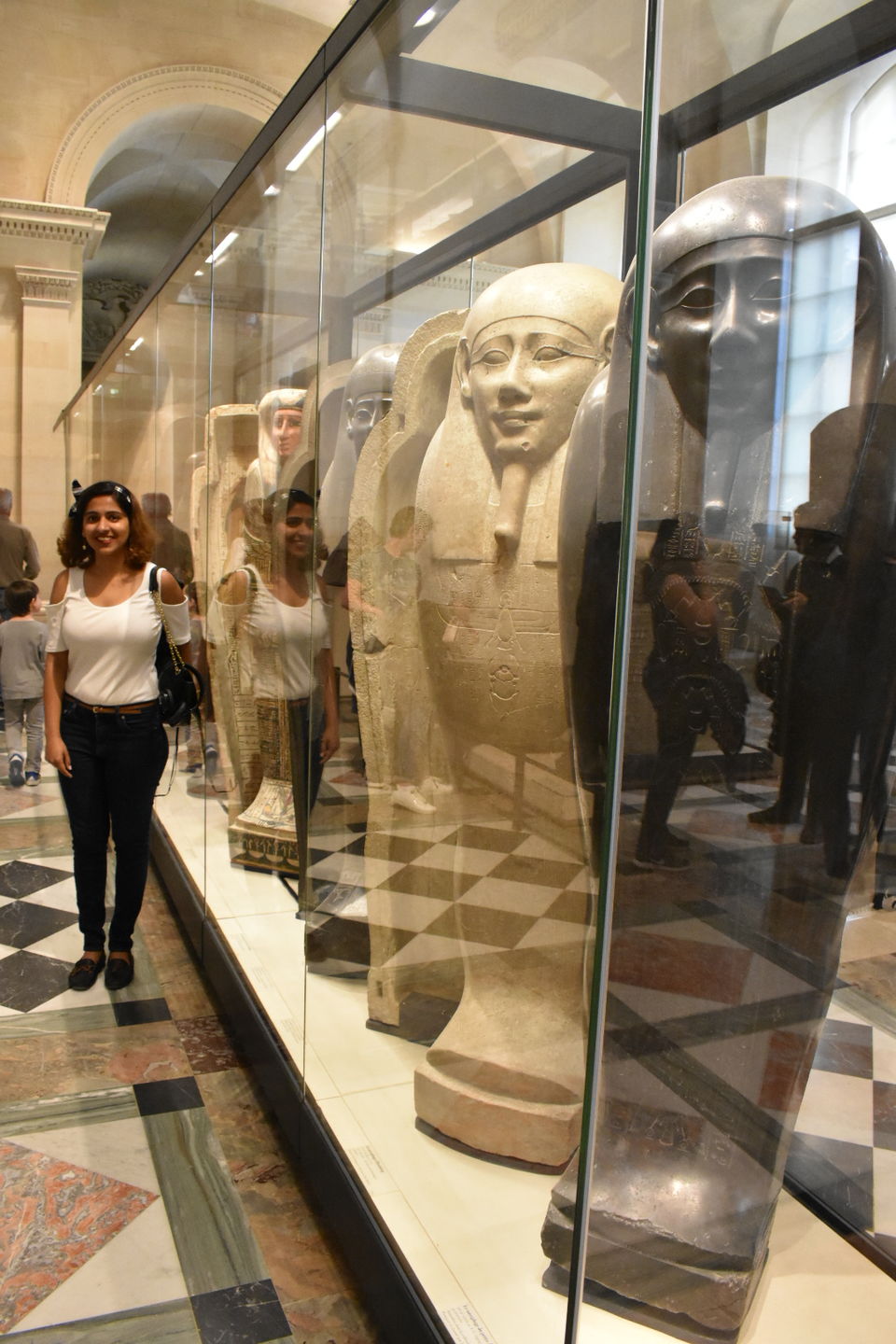 Louvre fascinated us but certainly left us exhausted and hungry. A nutella crepe each (at 2 Euros each- excellent value from one of the stalls right outside the Louvre metro station) recharged us for the rest of the day.
Take around a good 5-6 hours to enjoy the Louvre and head back to the Champs Elysees street to devour one of the finest concert shows .
A Few Tips:
-To have a glitch free Louvre experience, book the tickets online to avoid long queues, carry a bottle of water and some snacks with you, take an audio guide and please be patient amidst the crowd if you want a one-on-one with the Mona Lisa.
-Before you exit the museum, please do not forget to lick the customary pictured in front of the glass pyramid.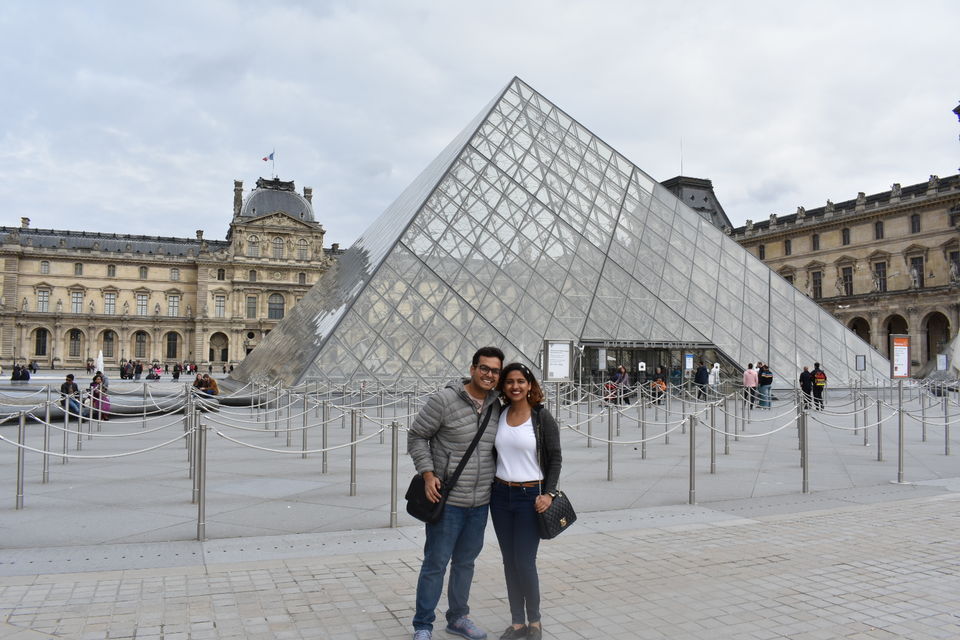 A visit to Paris is incomplete without watching the Eiffel Tower sparkling at night, we saved the best for the last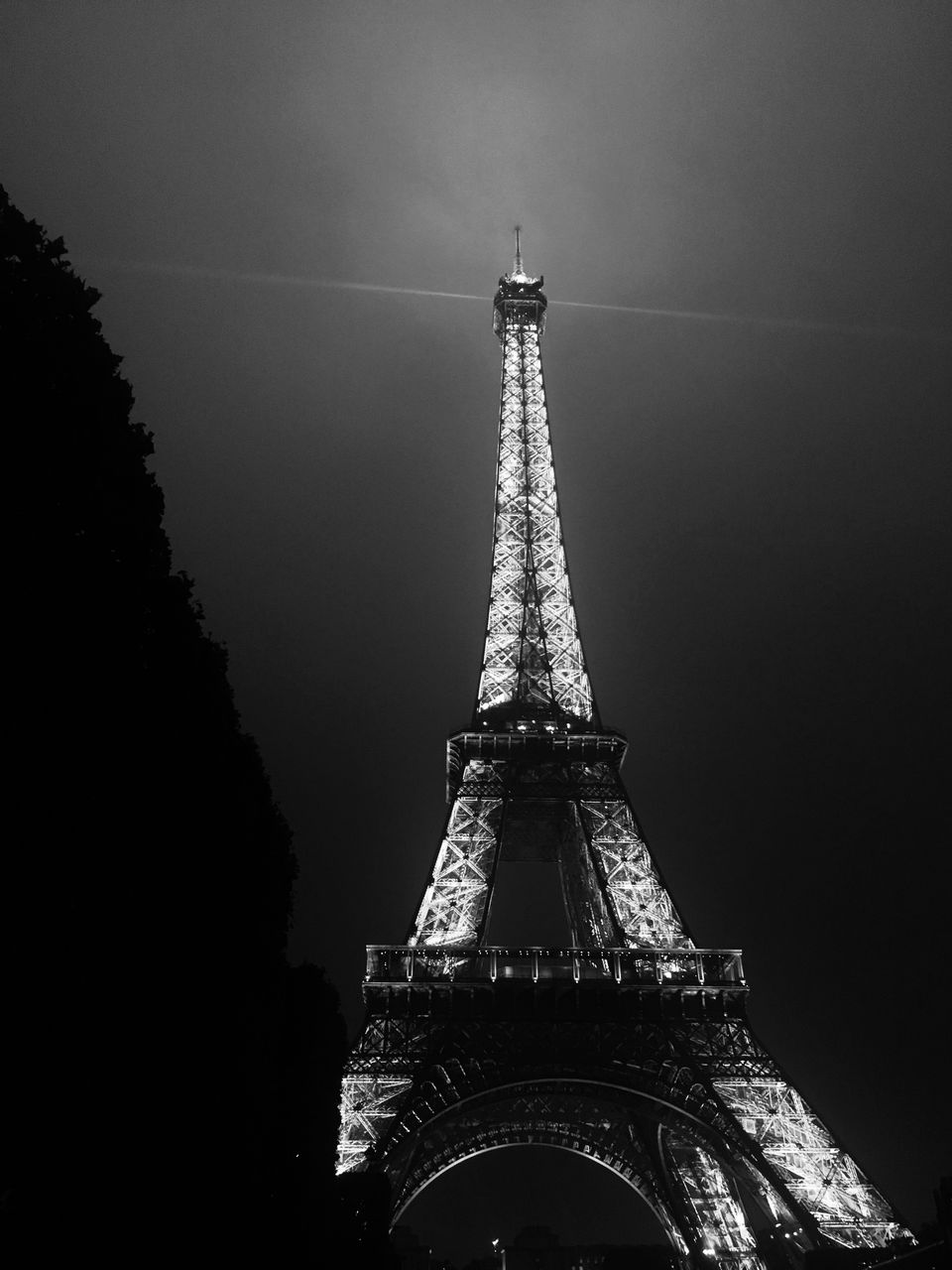 Break a Parisian law! Click the Eiffel tower when it lits up the night sky. There is supposedly a law to prohibit people from clicking the Eiffel tower when it is lit up and the law has not even been modified in the 21st century. The reinforcement of this law you see is not very practical now. It sparkles every hour after 10 pm for 5 minutes, so a little planning helps. Wait, till Paris casts its magic on you.
It is true what the poets say about Paris; it is the city of love. There is something enthralling about this city. You want to come here with the person you love, once in your lifetime!
About the Author :
"Megha and Pranay (alias The Trunk Travellers) are travelling around the world this year. An ex- Investment Banker and ex- Consultant by profession, they decided to take the greatest journey of their lives. They have visited over 30 countries together. Megha has co-founded the kitschy product label, Pitaara Handmade and is scouting for inspiration during her travels. They have been featured with LBB Mumbai and WedMeGood previously. You can follow their adventures and photographs on Instagram as well"