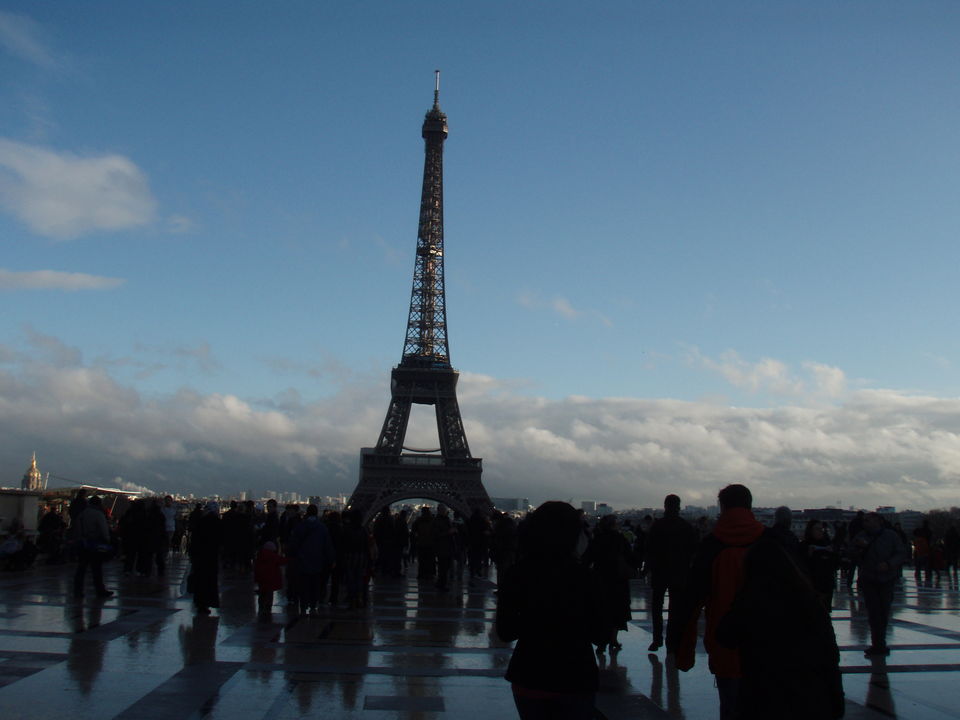 Paris, Paris. There's nothing like the City of Love. You'll definitely fall in love with its structures and corners. If you have the chance and the time in the world, you can walk for days on end around this lovely, lovely city, but you won't find any end to its beauty and grandeur.

So, what if you only have a couple of hours (preferably at least a day) and a few euros to spare? Let's try to measure the City of Love by metro (and other convenient transportation) based on what #RoverRecommends.
Your ticket to this French wonderland is called the Ticket Mobilis. It's a day ticket that currently costs starting from Eur. 7.30 only, but will allow you unlimited number of journeys within selected zones of Paris on all modes of transport. It is valid from 00:00 to 23:59. You can purchase it at ticket offices in rail stations, on automatic ticket machines and in some shops.
1. Let's say we start from Olympiades, the southern end of line 14, from which we proceed to Bibliothèque François Mitterrand, then change to RER C to Saint-Michel-Notre –Dame.
Our First Stop is at the Notre Dame Cathedral, where French Gothic architecture adorned with gargoyles and chimeras would take you back to scenes of the movie, The Hunchback of Notre-Dame. Across the river is my favorite secondhand bookshop (well, along with those literarily scattered about the streets) in Paris, Shakespeare and Company.
[If you're up for it, you can go tomb-raiding at not-so-nearby Paris Cemetery where you can try looking for graves of famous people like singers and musicians Frederic Chopin, Jim Morrison and Edith Piaf as well as writers Marcel Proust, Oscar Wilde, and Honore De Balzac, and just about the strangest and most fascinating tombs in the world. It's an hour walk from Notre Dame one way, so no matter how interesting the prospect is, you might set aside your Lara Croft skills and fan mode for another time.]
2. Again from Saint Michel, we take 27 towards Gare Saint-Lazare and stop at ...
The Louvre Museum. Perhaps, the Museum of museums, where the Mona Lisa awaits to half-smile at you. It's a big place, so we might take a couple of hours here.
[Actually, a few strides away is the Musee D'Orsay, another very important museum and a less-frenzied alternative. But then, again, Louvre would take time. So, another day then.]
3. From Palais Royal Musée du Louvre, we take 1 towards La Defense and stop at Franklin D. Roosevelt to marvel at the...
The Arc de Triomphe de l'Étoile, Champs-Élysées. The arch that pays tribute to the heroes of the French Revolutionary and Napoleonic Wars stands majestic at the centre of the famous Parisian roundabout that we usually see in movies.
4. From Rond-Point des Champs-Elysees take bus 42 towards Hôpital Européen Georges Pompidou and stop by the ...
The Eiffel Tower. On my very first time in Paris, I was treated to one of the best surprises in my life when my French friend took us along without saying anything only to be greeted by this beautiful iconic monument as we alighted from the metro.
[From here to our last stop, a long ride awaits. And so, don't get mad at me if I told you that for now we have to skip Moulin Rouge, which is along the way, just to be able to catch the sunset at our last destination.]
5. From Monttessuy, we take Bus42 Gare du Nord to Concorde - Cours la Reine, then change to Metro 12 Front Populaire towards Abbesses and walk up to...
Montmartre. Where by sunset we can enjoy a view of the City of Love as it transforms into...the city of Lights. Here, we look back at our daytrip as we look down at the City that has been enchanting everyone for centuries.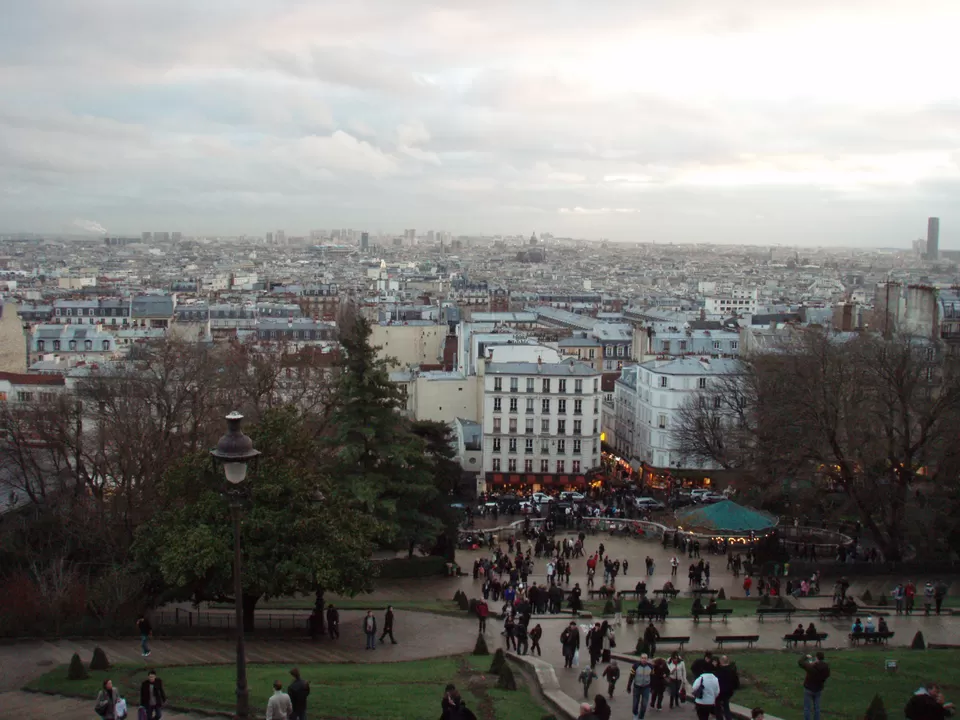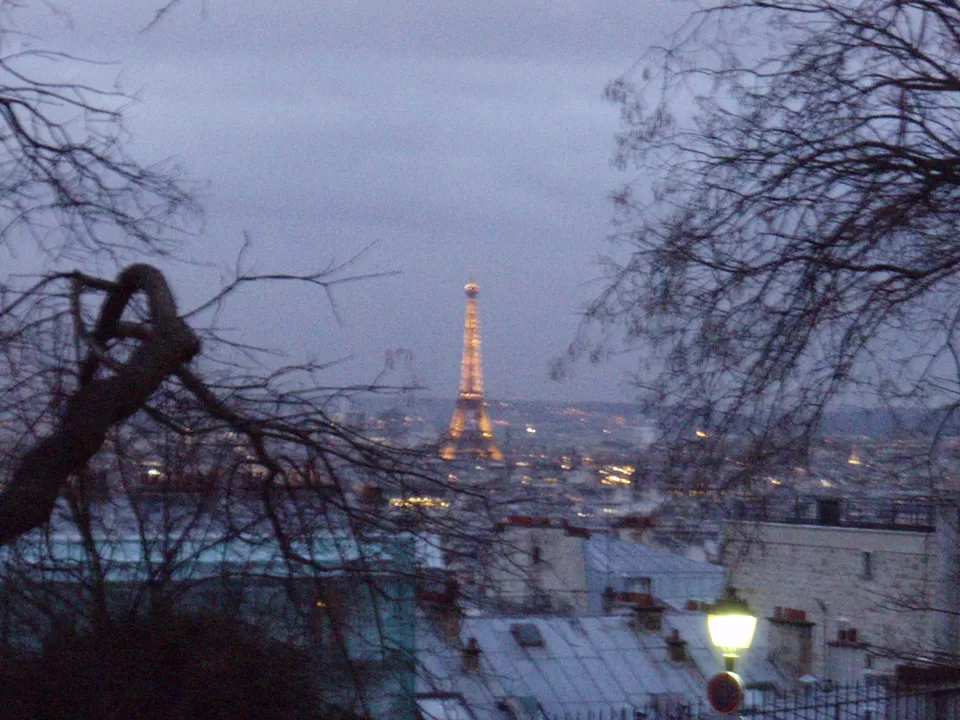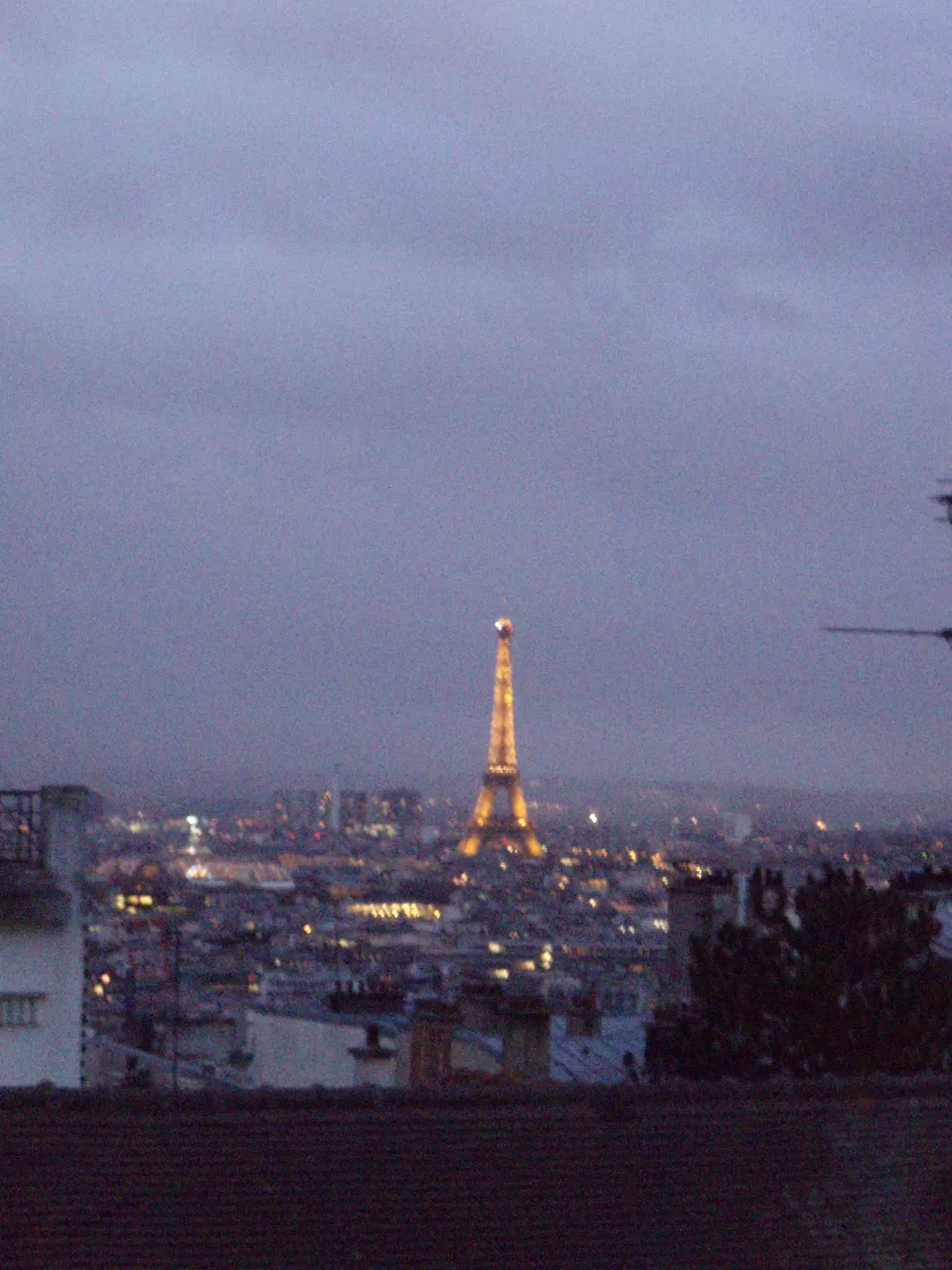 So should I book a Ticket Mobilis for two? //