A peaceful, protected bay, the Gulf of Morbihan in southern Brittany boasts of some gorgeous scenery and offers experiences you'll never forget! The bay has numerous small islands, and is also filled with fascinating megalithic sites.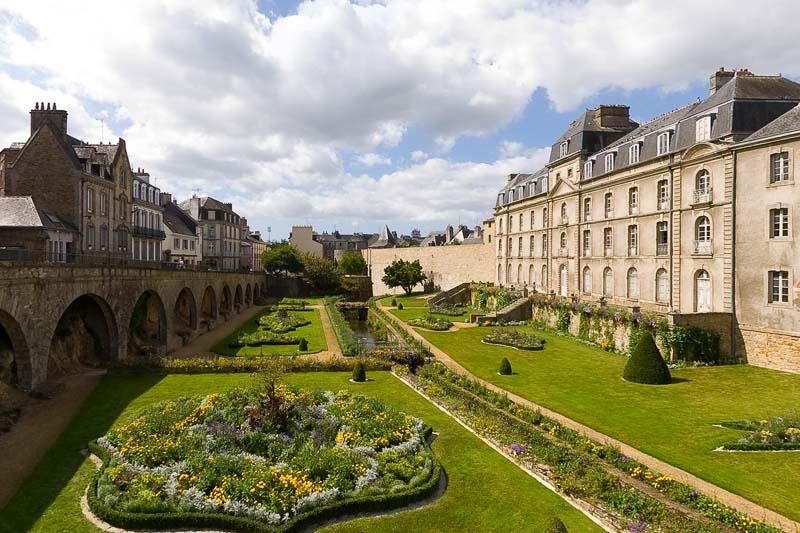 Just a kilometre from the centre of Perros-Guirec, lies Trestignel beach, with its extra fine sand and rugged coastline. Along the beach is a pedestrian promenade with a few restaurants and cafes (only open during the summer and sometimes on weekends). The beach is a hangout area for people old and young. One often spots groups of young people lounging around here—the girls lying down on sheets and boys playing football close by. By the beach, is a discotheque-cum-restaurant where most of the youth spend memorable evenings together. The beach also has a sailing school, in which children from the age of seven years onward learn to sail on white-and-yellow fun boats. At the same time, you spot an old retired man walking by the harbour along with his beloved, laughing and celebrating life.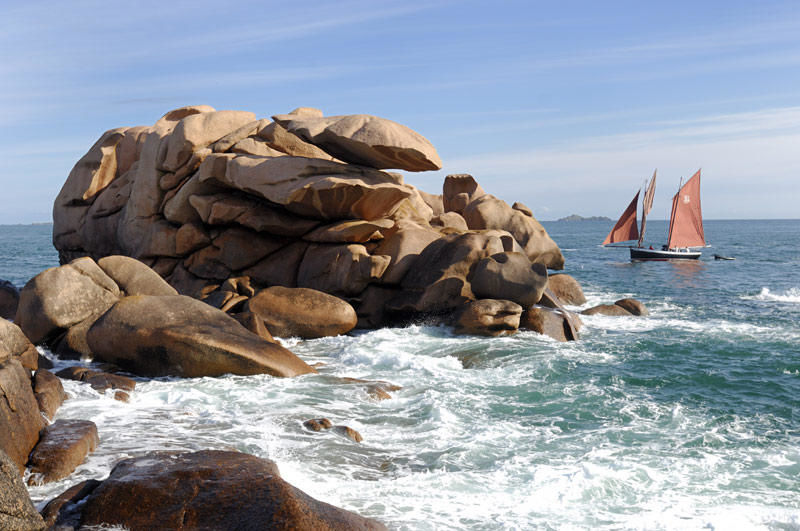 The town of Ploumanac'h also has a beautiful natural harbour that is a pleasant area to take a walk around. If you're a bird watcher, you will appreciate the area even more because of its diverse avian life— the archipelago is home to 27 species of birds, including 15 species of marine birds, with around 24,000 pairs.
High above the River Arz, Rochefort-en-Terre has been voted one of France's most beautiful villages. Walking around its narrow streets is a pleasure, as you admire the geranium-bedecked houses along the way.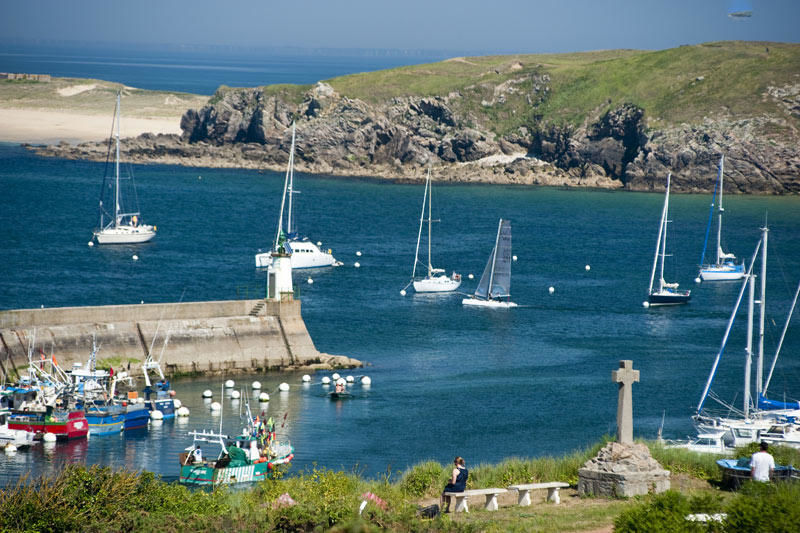 Another area around here is Carnac—known throughout the world for its unique rows of ancient standing stones. The town is split into two areas: Carnac-Ville, where the Museum of Prehistory is, and Carnac-Plage, a family seaside resort with a state-of-the-art thalassotherapy centre.
Situated in the west of France, Brettagne (or Brittany) is a relatively unknown part of the country. The countryside is absolutely characteristic of charming Western France—clean, neat and sweet—small, green Catholic coastal hill-stations lined with several churches and sloping black rooftops. Brittany has all the makings of the typically cute sceneries that you grew up drawing as a child—of picturesque houses with windows and a chimney. Here, you can delight in some long stretches of flora, as lovely flower (or 'fleur') bushes of petunias, daisies and geraniums line the open green lawns. The town has a picture-book-like setting, almost straight out of an Enid Blyton novel—and the soothing sound of silence surrounds you wherever you go.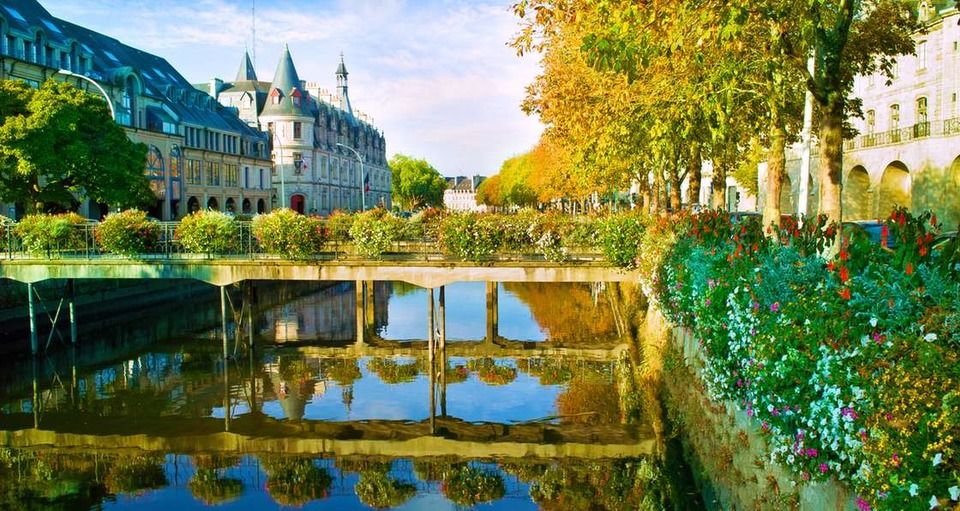 Named after the eccentric pink colour of the rocky coastline, this spectacular seaside route runs between Perros-Guirec and the port of Ploumanac'h. One of the most beautiful stretches of Brittany's coastline, the area is renowned for its incredible weather-beaten rock formations. Some of the formations are as high as 20 metres, and many seem to take on the shape of recognizable figures such as a witch, Napoleon's hat, and a rabbit!
A village resort located at the beginning of the Pink Granite Coast, Trébeurden is resolutely turned towards the seafront with a marina, dive center, a sailing school and activities such as boat cruises.
One of the highlights of this coastal area is Perros-Guirec, a popular seaside resort in Brittany and favourite destination among Breton families. Perros-Guirec has three sandy beaches with kids' clubs as well as opportunities for sporting activities during the summer.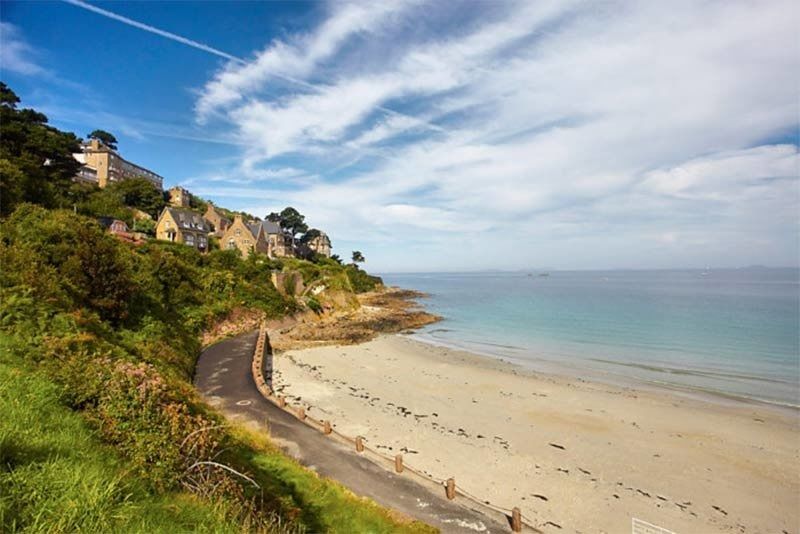 Just over a mile down the road is Trégastel, with its aquarium and water park, and a short drive inland is Pleumeur-Bodou, with its planetarium, the Cité Telecom communication museum, an 18-hole golf course and a reconstructed village.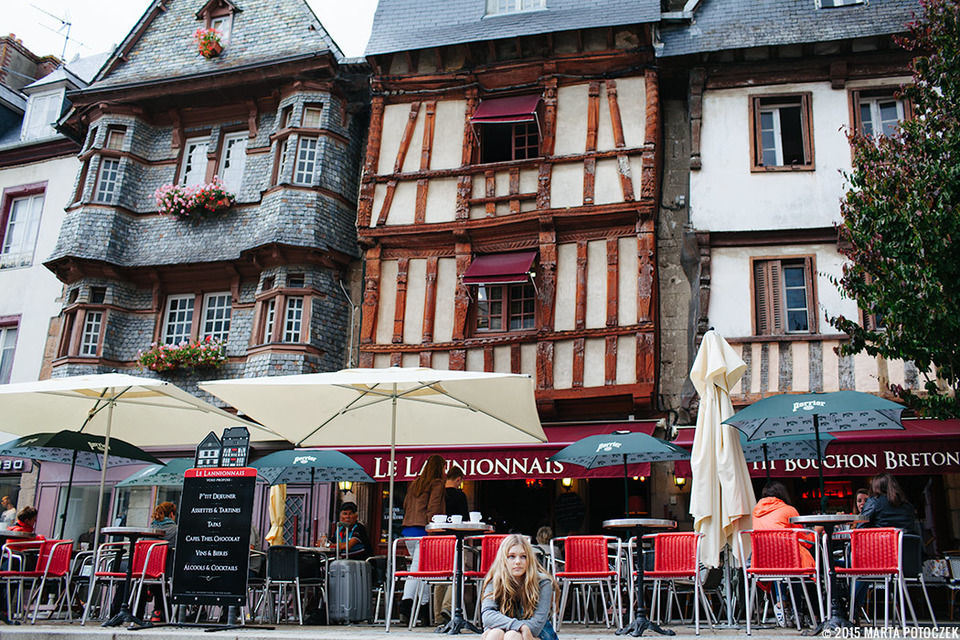 All the towns here enjoy the backdrop of a beautiful sea coast that attracts not too many tourists. Not in the least bit like any modern metro, it's only once you go here that you realize that the countryside is where the real soul of France thrives! Filled with 18th century architecture, there are barely any high-rise buildings around. It's almost touching how beautiful it all is—contagious and rather hard to resist—a perfect place to go to if you're looking for a quiet holiday, or even honeymoon!
How to reach: The best way to reach Brittany is to land in Paris by air. From there, you can take a train to Brittany. There are two major TGV lines, one linking Paris to Nantes and Le Croisic on the south coast, and another linking Paris to Rennes and Brest.
Trip duration: You will definitely need about two to three days in Brittany but if you have time at leisure, then I would recommend spending at least five days here to really experience the place in its full glory.
Weather: The weather is pleasant all year round. In June, the temperature is a comfortable 15.5 degrees Celsius apart from a distinctly cloudy sky. And surprisingly, it doesn't snow here in the winter.
Stay: To get a real feel of the place, it's best to stay with a French couple—or even at a homestay.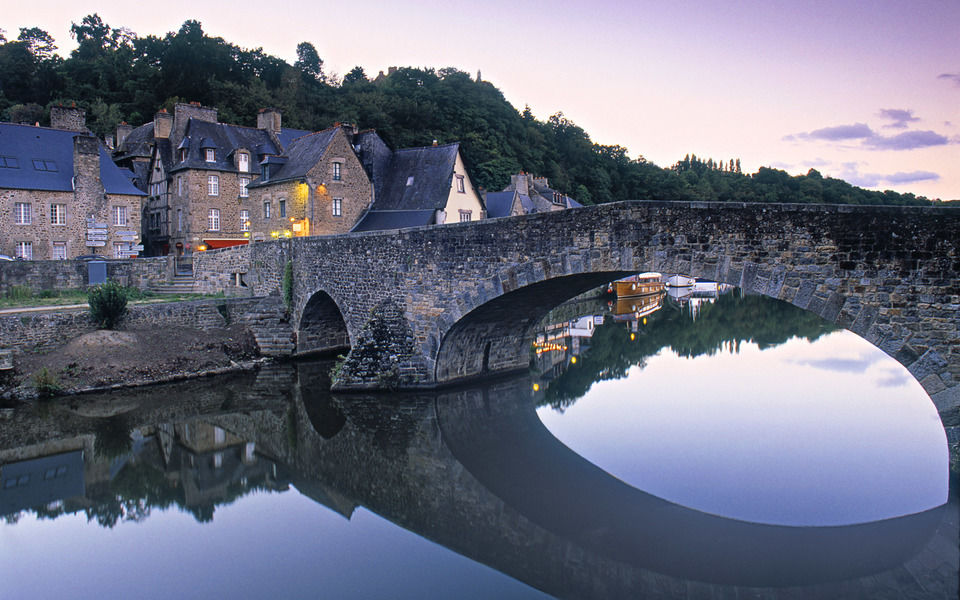 Driving around in Brittany: The driving limit on the road is 110 kilometres per hour—but it seems like no one is in a hurry to get anywhere! Cycling is popular among the locals on Sundays—babies or pet dogs ride with their owners all along the sidewalk, even though no stray dogs are allowed on the roads. There are checked white fences along the drive of the road. It's hard not to miss all the popular Peugeot cars driving around you! Pleasant French music streams through the radio as you drive through this picturesque little dream town—romantic French songs that synchronize with the scenic view outside. It's the kind of place where you imagine that everyone is on a perpetual vacation of sorts and life itself is a holiday...
Myth and folklore: Brittany has a number of legends to its name, most of which are simply historical facts that have been distorted as they were handed down over the centuries. The three major legends of Brittany are: Brocéliande (a legendary forest), Tristan and Iseult (a tragic tale of two lovers), and The City of Ys (a mythical city that was built on the coast of Brittany and later swallowed by the ocean). Apart from these, there are also several magical characters that the people believe in. Some of these include mermaids, fairies and giants.
Tourist tip: Till today in the woods of Brittany, there are volunteers who dress up as dwarfs and elves at certain points during nighttime, and can sometimes be seen via torchlight!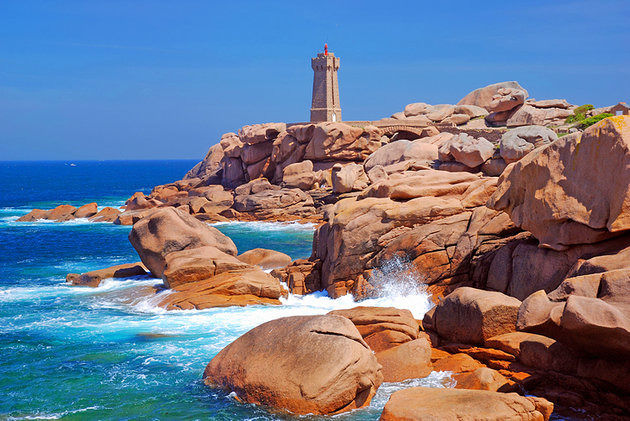 10 kilometres away from Trégastel lies Lannion. Here, in the old quarter, you will find half-timbered houses, chapels, and frescoes as well as the Brélévenez church. Regular concerts are also held in the town square during the summer months.
Head out of Ploumanac'h into the Traouïero valley, home to rare ferns, moss and aquatic plants, where footpaths take you past rocks and along streams, all the while shaded by large trees.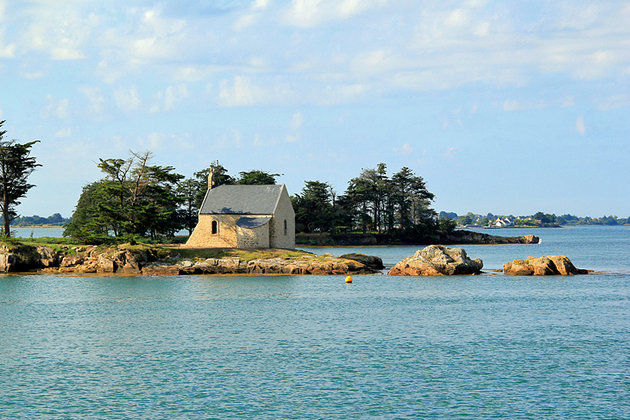 The walled town of Vannes is a must-visit on a trip to Morbihan. Enjoy its well-reserved medieval streets, a harbour-side lunch and then a boat trip around the gulf.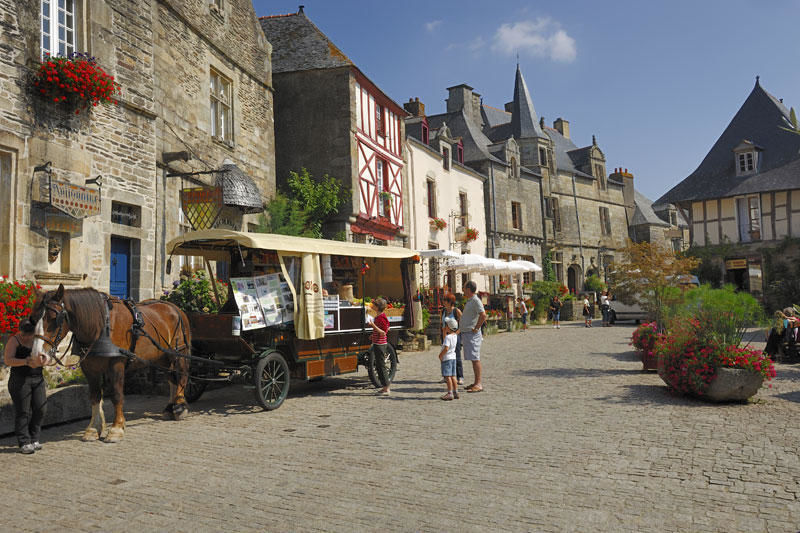 If you want to spend more time here, then make a visit to the islands of Houat (with sweeping sandy beaches and a network of footpaths) and Hoëdic (having a network of coves, a fort and some Neolithic sites).
Boats are available to these islands from Belle-Île and several other ports in Morbihan.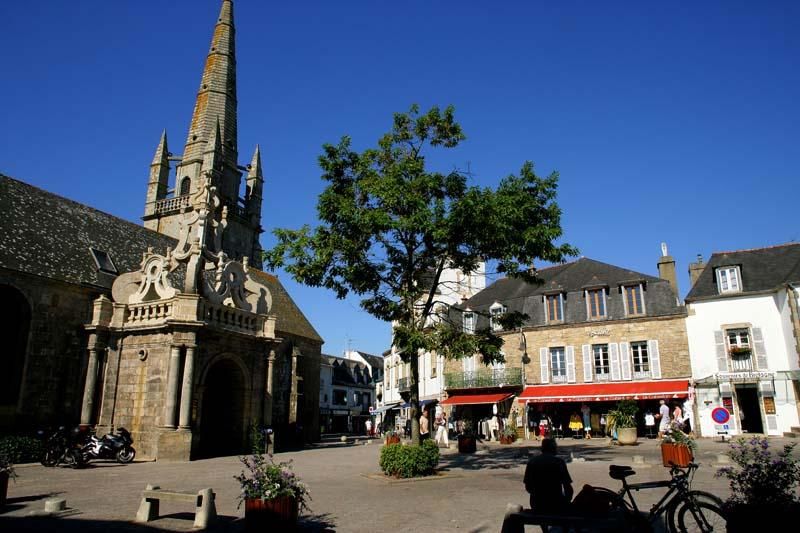 You could extend your stay in Brittany depending on the other areas you want to explore. There are also some great shopping and dining options around the area, so you could spend some time indulging in those—before finally taking the TGV train back to Paris.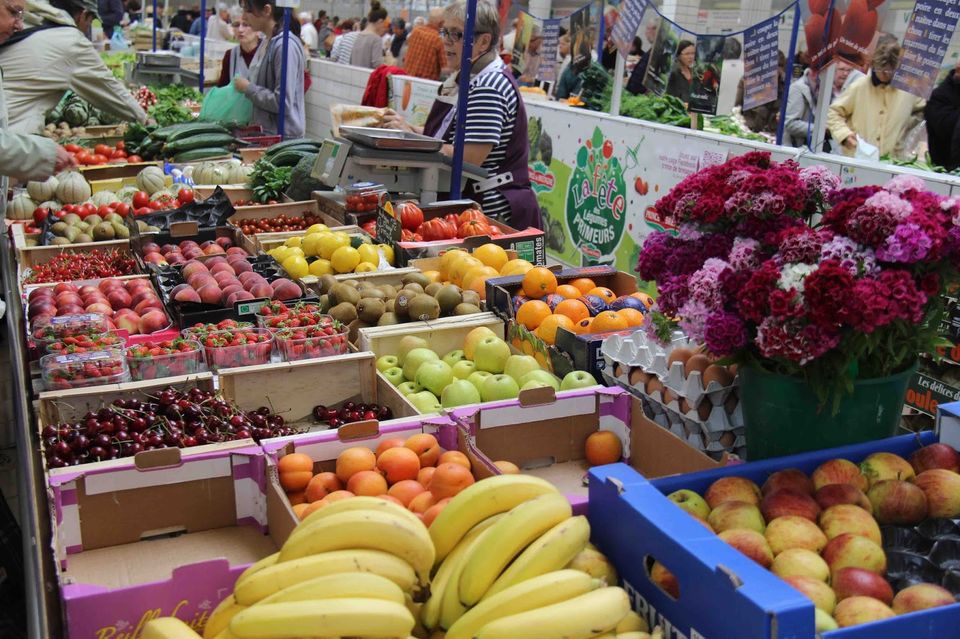 Shopping guide: The local markets are where all the action is! While Trégastel has a lively one every Monday morning, Trébeurden has one every Tuesday morning and Lannion has one all day on Thursdays.
Eating out: In Brittany, meals aren't merely ends, but almost like journeys in themselves—to be savoured and relished! Being surrounded by the sea, the cuisine here is an absolute treat for seafood lovers! Here's a traditional meal you should try: Soupe de poissons morbihannaise (fish soup), Plateau de fruits de mer (raw and cooked shellfish served cold on a platter), Coquilles Saint-Jacques a la brestoise (scallops), Escalopes d'ormeaux de Saint-Briac (fried meat without bone served in a sauce) and Moules marinieres (sailor-style mussels).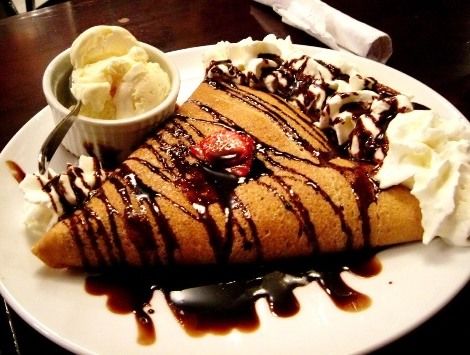 Crêpes and galettes are the two most iconic Breton dishes. The crêpes, made and served with butter, are eaten for dessert and the galettes are usually salty and made with buckwheat. You could soak in the ambience simply strolling by a local biscuiterie, saladerie or bistro. And don't forget to try some delicious pancakes at a patisserie or crêperie. Being the second largest cider-producing region in France, cider is the traditional drink of Brittany.
French-speaking tips: And finally, here's a short language guide for all first-time Indian travellers to Brittany. In case you feel lost and confused with French signs splashed all over the 'Boulevard' (wide road), here's a small translation guide for help: If you need to get to the station, ask for 'Le Gare'. If a market area is what you're looking for, then ask for 'Le marché'. If you're looking to hit the beach, ask for 'La Plage'. If you need to buy yourself a medicine, look out for 'Les Pharmacies' nearby. A 'Boucherie' is a butchershop; but if you're searching for a local bookshop, then try to spot 'Les Librairies' and if you just want to browse around a regular shop, try to spot a 'Boutique'. If a hairdresser is what you need, then look out for 'Les Coiffures', and if you need to get to a tobacco shop, then look out for 'Tabac'.