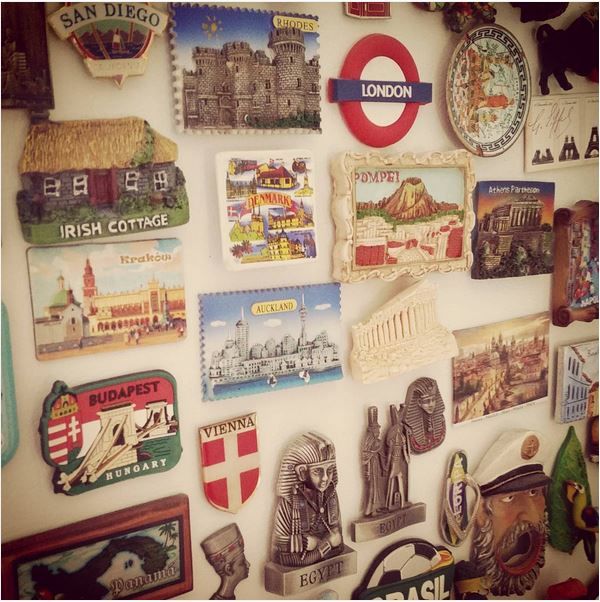 Credit: @nomad_fran
Snow globes, key chains, big hats, I love NY (enter any random city's name!) t-shirts and fridge magnets. Souvenir buying is often an essential part of any trip. We, as humans, love to hoard on to memories. Perhaps this is why we spend so much of our vacation time buying souvenirs for ourselves and our near ones. While all you want is to bring back a little piece of your vacation with you – as a reminder of the good times you had at that place – alas, a few years down the line, these once cherished souvenir items end at the back of your dresser, or new souvenir items replace the old and dusty ones on your shelf. That shiny miniature Eiffel Tower replica that you bought in Paris, now lies untouched in a dark corner of your cupboard. The 'I love T-shirts' don't fit you anymore. And let's not even get started on the overflowing fridge magnets, now fighting for space on your refrigerator.
Souvenirs (the word itself comes from French and means remembrance or memory) are really worth it if you invest time and heart into buying something that you will cherish for years. Souvenirs don't have to be tacky or expensive, and most certainly not stress-inducing! Here are some ideas you can use on your next vacation so that you don't end up with yet another fridge magnet!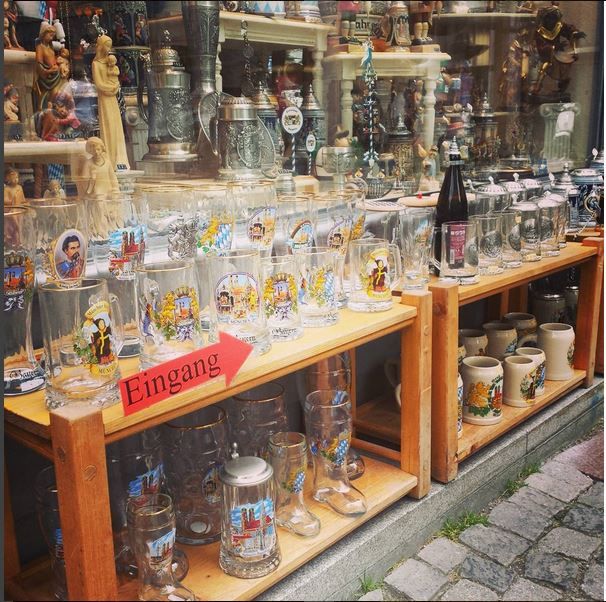 Credit: @romandayu
Souvenirs you can use: Before you take out your wallet, ask yourself if you really need it. Instead of buying cheap goods that are most likely made in China and sold for a dozen, buy something that you can use. If you enjoy cooking, get hold of porcelain hand-painted kitchen spoon rest from Spain, or if you enjoy drinking pick up vintage beer mugs from Germany. That way, every time you put that item to use, your memory will jog down to that vacation – and hopefully you won't regret the purchase!
Commissioned art or prints: A special way of bringing a piece of the world home is by investing in a good piece of commissioned artwork or a print if you are looking for budget options. Frame and hang it where you can see it and it is sure to be a constant reminder of the good times!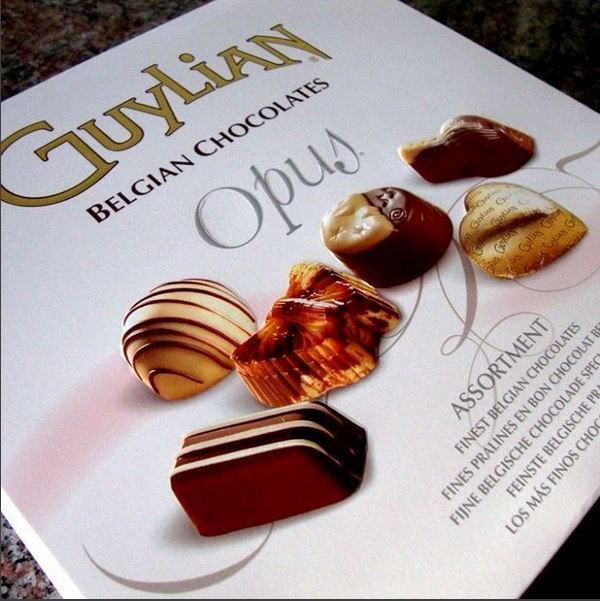 Credit: @truffeldoro
Food: While food items are not really something that will stay with you over the years, but it is a good choice over buying tacky key chains! If you are a food and culture enthusiast, you will appreciate spending money on this. Virgin, native produced olive oil from Spain or Italy; chocolates from Belgium; beer from Germany; spices and seasonings from Turkey, are just some of the items that you can buy as souvenirs. Bring back a culinary speciality of the country you are visiting (but do check the custom rules on what is allowed and what needs to be declared!!) and recreate special memories from your vacation in your very own kitchen!
Trinkets from flea market and local artisans: It is always a good idea to stroll the local flea markets or check out the local artisans. Not only will you find something unique (and likely at a better price), you can also support local economies and artisans. If you are visiting a city around a festival, it is most likely that there will be special festive-time markets where you will probably find items custom-made for that festival and a large variety of displayed work.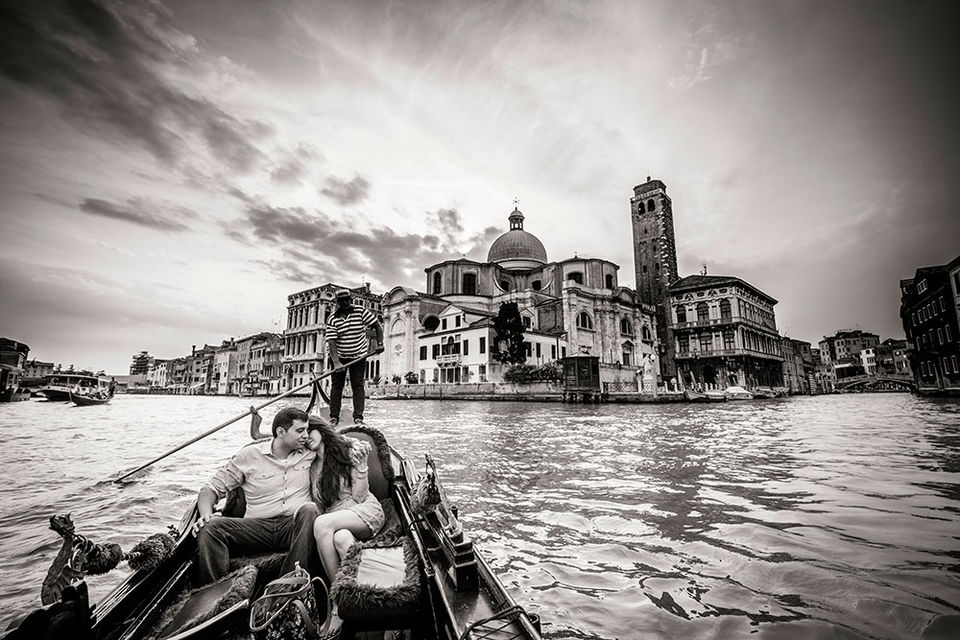 Credit: Jody Riva for Tripshooter in Venice
Photos: A souvenir doesn't necessarily have to be a piece of item as a remembrance of your vacation. If you can't find a souvenir of your liking, then don't force yourself into buying one, because then it will more than likely be forgotten even before you recover from your jet-lag. Photos can be equally good souvenirs – infact more often than not, photographs can be far precious souvenirs that you will remember for time to come. If you are going to celebrate a special occasion on your vacation, invest in a good vacation photographer, who will make sure that the trip represents a lifetime of memories for you and your family!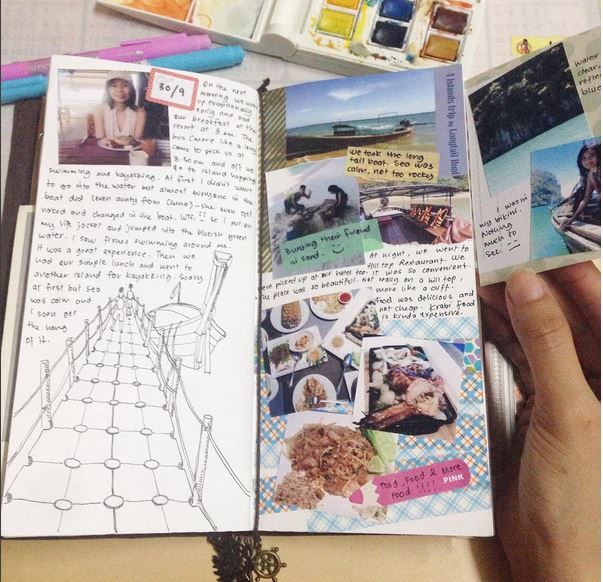 Credit: @kelly_kmk
Travel journal: A travel journal is your playground and your world of memories – you can play with it as you like, and chances are it will become treasure for your grandchildren someday! You can write and reflect back on your holiday, or you can choose to write it during your holiday, document your journey through doodles, or paste the bills in it, there is no one way to maintain a travel journal. If you want to document your holiday, and keep a lasting souvenir, try writing a travel journal on your next vacation. The stories you share in there will always remain fresh, no matter how many years or diaries have passed!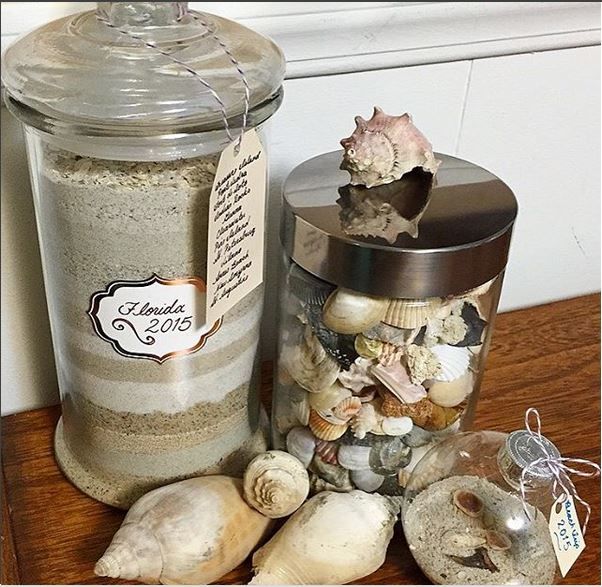 Credit: @stayceeanson
DIY: Often simplest things can represent a gamut of reminiscences, and often a single vacation can have varied meanings of various people. Don't be stuck in procuring the right souvenir, instead create your own – one that stands for your time in a particular city. You can choose to make something on your own, or re-invent a boring souvenir item into a fun memory for yourself. For instance, you can buy postcards and write at the back of each one, a memory from the day and then post all the postcards addressed to you at your home address – you can re-live your vacation when you get back home and find those postcards waiting for you in the letterbox. Or you can collect ticket stubs, boarding passes, restaurant bills, sightseeing brochures and maps, and create something out of it as you like. Make a scrapbook, like Ranbir Kapoor's in Yeh Jawani Hai Deewani, or make a travel wall with a world map, make a keepsake jar with trinkets such as shells etc from your beach holiday, or make coasters out of maps. Inspired? Then get going!
What's your favorite holiday souvenir? Share your thoughts in the comments!