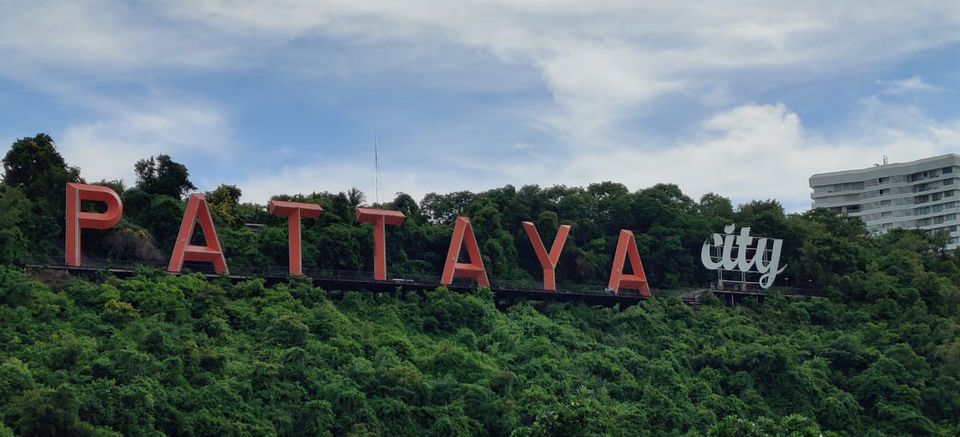 Yes you read it right its not a lie
You could actually explore PATTAYA in ₹25 or 10baht .
I m writing this blog while in pattaya.
I just reached pattaya 4 days back and it was my first time being in pattaya so it was very difficult to explore Pattaya cheap being a BUDGET TRAVELLER .
On first day like any tourist I was also fooled for 100baht but i figured out the same day only (TRAVELLER INSTINCT)
Back to the title for which you are here
I will explain in short and easy and uploaded some pictures below.
While in pattaya you will see blue pick up truck
called songthaew or baht taxi or share taxi which is basically truck with two sides and it is available 24 hrs I repeat 24hrs (don't get fooled by locals) and this taxi run along the pattaya circle basically all the major tourist attractions like ART IN PARADISE, TERMINAL21 MALL ,RIPLEYS BELIEVE IT ORNOT,WALKINSTREET,BEACH ROAD ,UNDERWATER WORLD PATTAYA ETC ETC
You just have to look for BLUE PICK UP TRUCK (very easily recognisable)
How to board it??
When you see a SONGATHAEW just wave at it and don't ask driver or tell anything and you sit at the back of the truck with fellow passengers and you put on google maps where you wanna go (make sure you are going in right direction as taxi ) and there are several bells in the taxi you just press one of the bell when your destination is meteres away and you get down and don't say anything like HOW MUCH??
Just get down ,go to window and pay 10 BAHT PER PERSON.
Just go to pattaya and see it for yourself and thank me later !!!
More BUDGET BLOGS are on the way !!
Please like,share and comment!!
For more details visit my INSTAGRAM PAGE
Instagram username— amangarg001