Day 1- My husband and i started our trip early morning as we needed to catch flight from Mumbai. So we left from Pune at 4 am and reached Mumbai Airport at 7:00 am. My husband gets very excited whenever we travel and because of his excitement we ended up 4 hrs early at the airport. We played games like Dumb Charades while waiting for the boarding to start. We also exchanged INR to Baht at the airport. Exchange rate is 0.46. Boarding started at 3 pm and it was 3 hrs flight. So ideally we should have reached Thailand by 6 pm but there is 1:30 hrs time difference. So, we reached Bangkok airport ( Suvarnabhumi airport) at 7:30 pm. It was my first flight experience over sea. The cloud formation over sea caused lots of turbulence. Yeah i am not ashamed to tell that i was scared to death. :p We reached at the airport and got visa on arrival. There were two different counters for that, one was like pay 250 baht and wait for your turn and one was express visa service. We got the express visa by paying 250 baht extra. Came out of the airport and there was this guy who will be transporting us to Pattaya and will provide us the local sim card. Thank god to the #Thomascook for sending the guy. Well we got into the tourist van and reached Pattaya after 2 hrs. There we were welcomed by our tour guide Jiffy. She told us about the next day plans and handed over the room keys. It was 11 pm already so we left for the dinner and for a stroll. While roaming here and there we stopped at a diner, tasted their local food, played pool, had a few drinks and the day was over for us finally.
Day 2- We got a wake up call from reception at 6 am. Got ready had breakfast and left hotel at 8am. It was beach time. ???????????????? Our guide asked us to leave early because it gets very busy at peak time. We reached at the beach and it was already so crowded. We sat in a boat and reached in the middle of nowhere. There was a big platform which can accommodate atleast like 300 people. We got down from the boat and waited for our turn to do water sports. We saw couples going together for parasailing but my husband and i made it very clear that we will enjoy it to the fullest and will go separately. It was my turn first. The guy attached parachute to me and asked me to run???????? I did as he asked and within a fraction of second i was flyingggg. I can see whole city from up there. Pattaya sign board was looking so pretty from there. The guy in boat asked whether i want a dip in the sea or not. I thought that was enough of adventure for now so i denied him. ???? The fact is i have watched so many shark movies that i was afraid to go down in the sea. Then i was back at the platform and i saw my husband was gone already. I couldnt even click his pictures and dont even know whether he screamed while going up or not. Well we again got on the boat and moved ahead this time for underwater walk. We got down on a bigger boat and saw there were glass helmets on this boat and pipes were attached to those helmets. Next thing we knew was after knowing a few symbols we were in the water. My husband gets pain in the ear due to pressure so i went first to check if he will be fine or not and he followed. We were 20 feet down and can see corals, fishes, rocks and other weird spider like animals. It was so beautiful down there. Water was so blue and clear. We fed fishes, clicked some pix and came back on the boat. Finally we were taken to the koh larn beach. Rested on the shacks , tried local beer and went back in the water cz we are water babies????. Finally came back to the hotel in evening got ready and dressed up to attend the famous #Alcazarcabret. The show was superb. The artists, hair, makeup, dresses, dance, expressions, songs everything was so perfect. Just loved it. After the show we asked our guide how to reach "The walking street" as we were not in a mood to go to the hotel. So we had a ride in Tuk-Tuk and reached the most happening place in Pattaya. The street was like 1.5 km long and vehicles were not allowed in there. Thats a good thing..else one can miss the scenes???? People will come to you there and will give you a menu but thats not a food menu. They will shout at you and will ask to watch ping pong show. At first we could not understand what that is so we had a look at the menu and we laughed so hard at each other. Basically ping pong show is a live porno???????? You will get the feeling like you are doing window shopping there. But unlike maniquenes in the showrooms you can see dancers behind glass showcases. We have heard a lot about Tony's bar but that was so so so crowded that we decided not to go there and infact found another Indian disco (sorry cant remember the name). We danced there till 3am, had food and beer and then came back to the hotel on bike taxi. Drop dead.
Day 3- Today we had the option to decide where we want to go so just after breakfast we went to "Art in paradise". It is a 3 D museum and probably the best place to get clicked. As soon as you enter the main gate the staff asks you to remove shoes so that paintings remain intact. I feel like brain works faster there cz it has to decide how to pose for every painting so that you just look like a part of that painting. Well the museum is a two floor building but it will take you more than 3 hrs if you pose with every painting. After completing our so called photo session we went to the gems gallery. Though we were not allowed to take pictures there but i still remember the shine of those gems. The beautiful artifacts made up of gems still haunt me????. After this scintillating treat to the eyes i felt like they need some rest. So we headed to the beach, had lunch and rested for an hr or two on the shacks. In evening we heard some noises so we went to have a look and to our surprise people were throwing water on one another. Then we got to know that its there Buddhist new year celebration "songkran" and bu throwing water they are dusting off the bad luck of previous year. We were not in a mood to get wet so we took the safe road which was far from that point. But as we were about to reach the other side a guy walked straight towards us with a tumbler full of water and the next thing i knew was we were soaked. Now that we were wet we planned to give others a bath as well. So we joined those people who were already wet and were now targeting others????. We were enjoying a lot but not as it was getting dark we were getting excited to party. We went to the hotel, got all dressed up and back to the hotel walking street. My mr. had a wish to watch Russian strippers so after roaming around for three times we finally found a Russian strip club. We were enjoying the show untill the girl came over to my husband and asked to put money in her stockings. He got so embarrassed (though i doubt it, i totally feel he enjoyed it) that we walked out of the club and back to the Indian disco. That was a funny end to the day.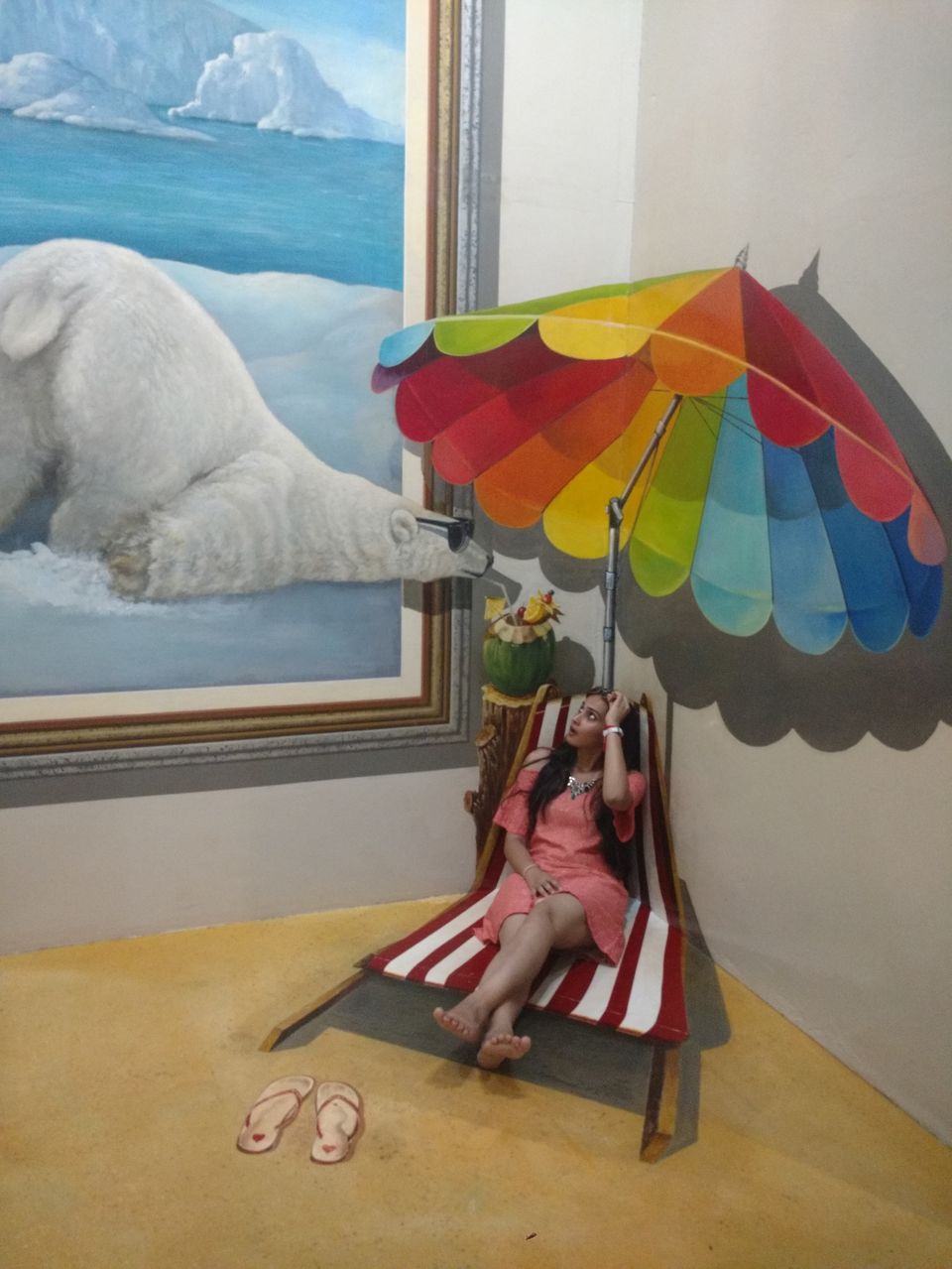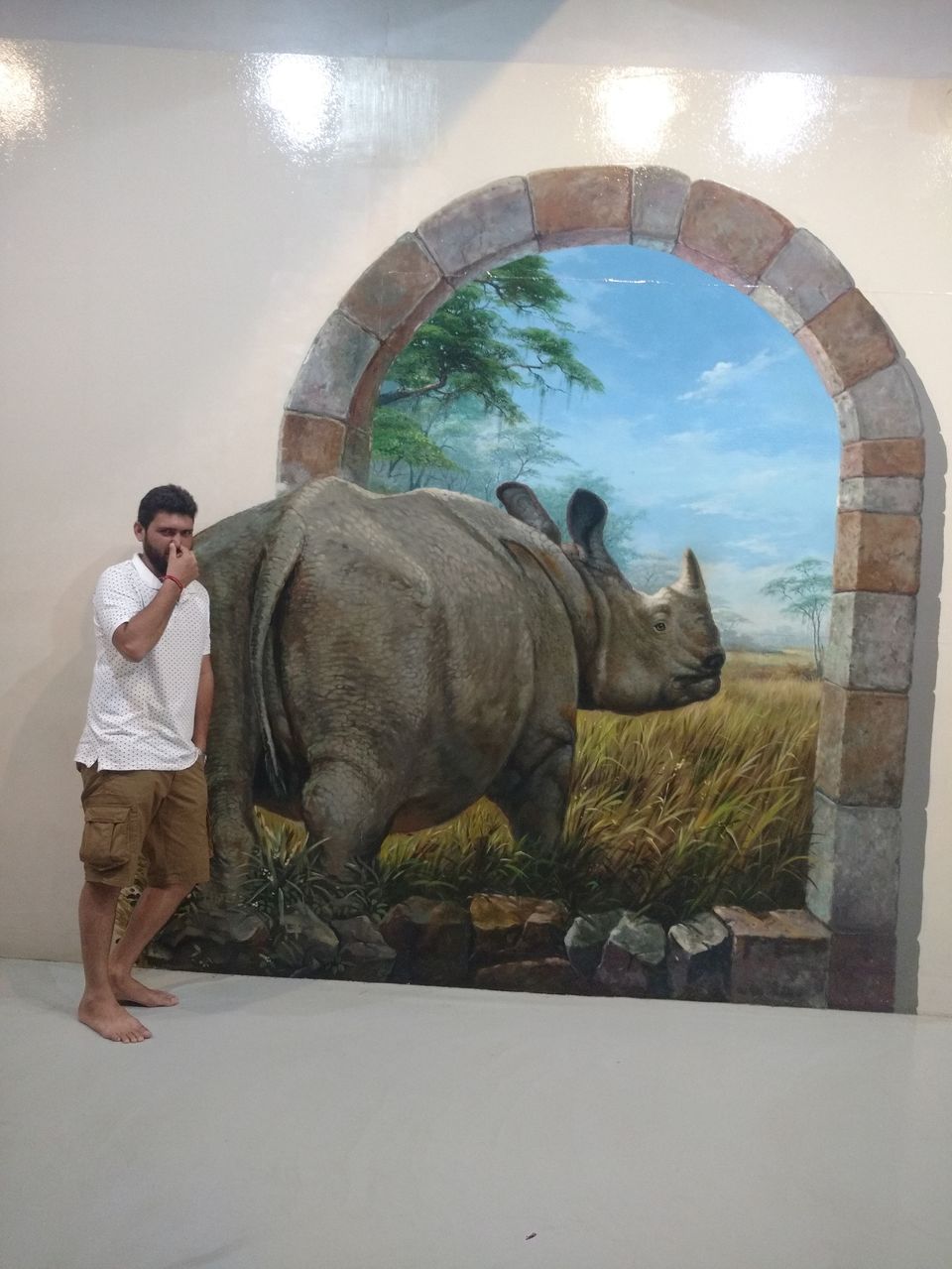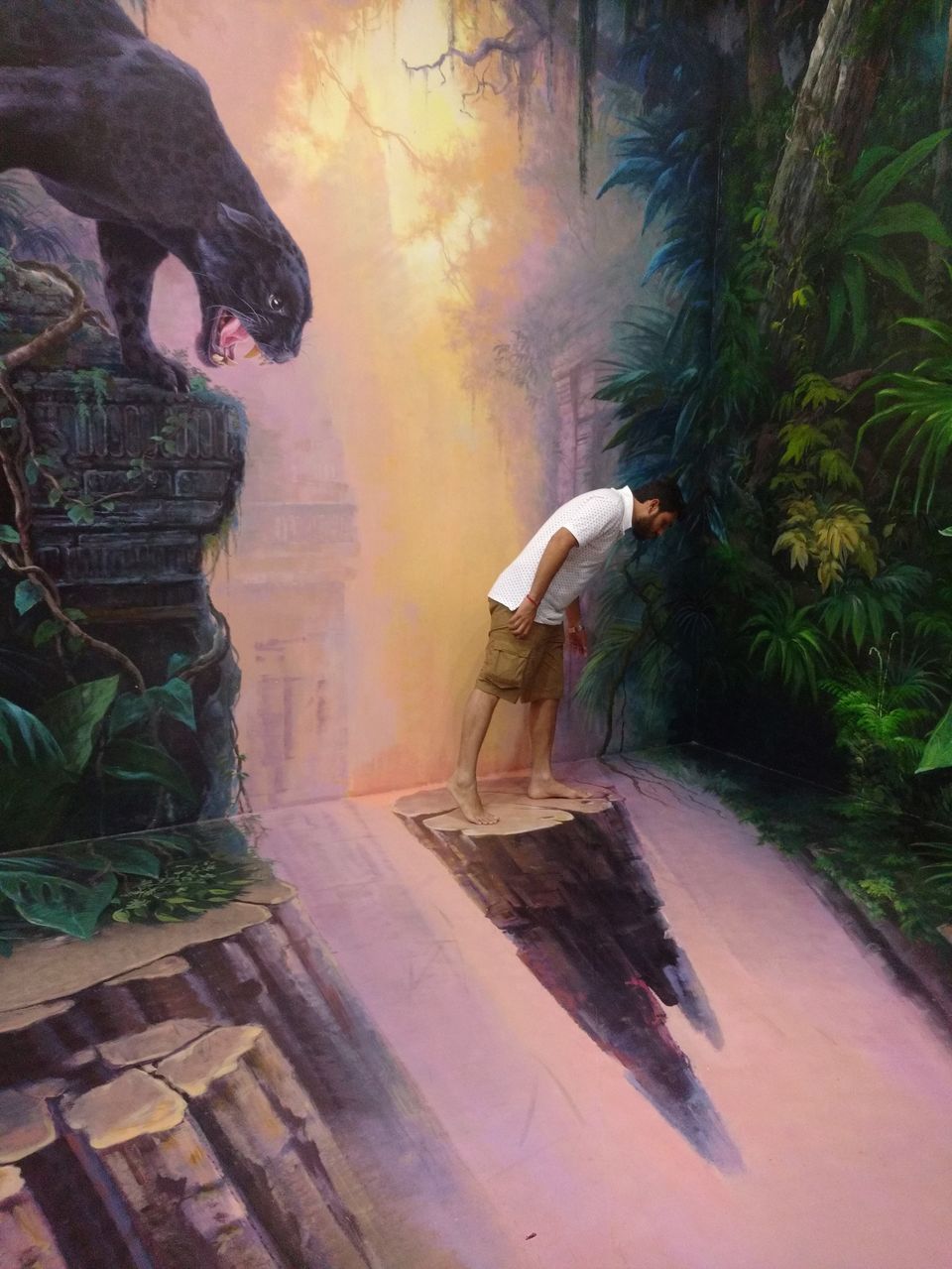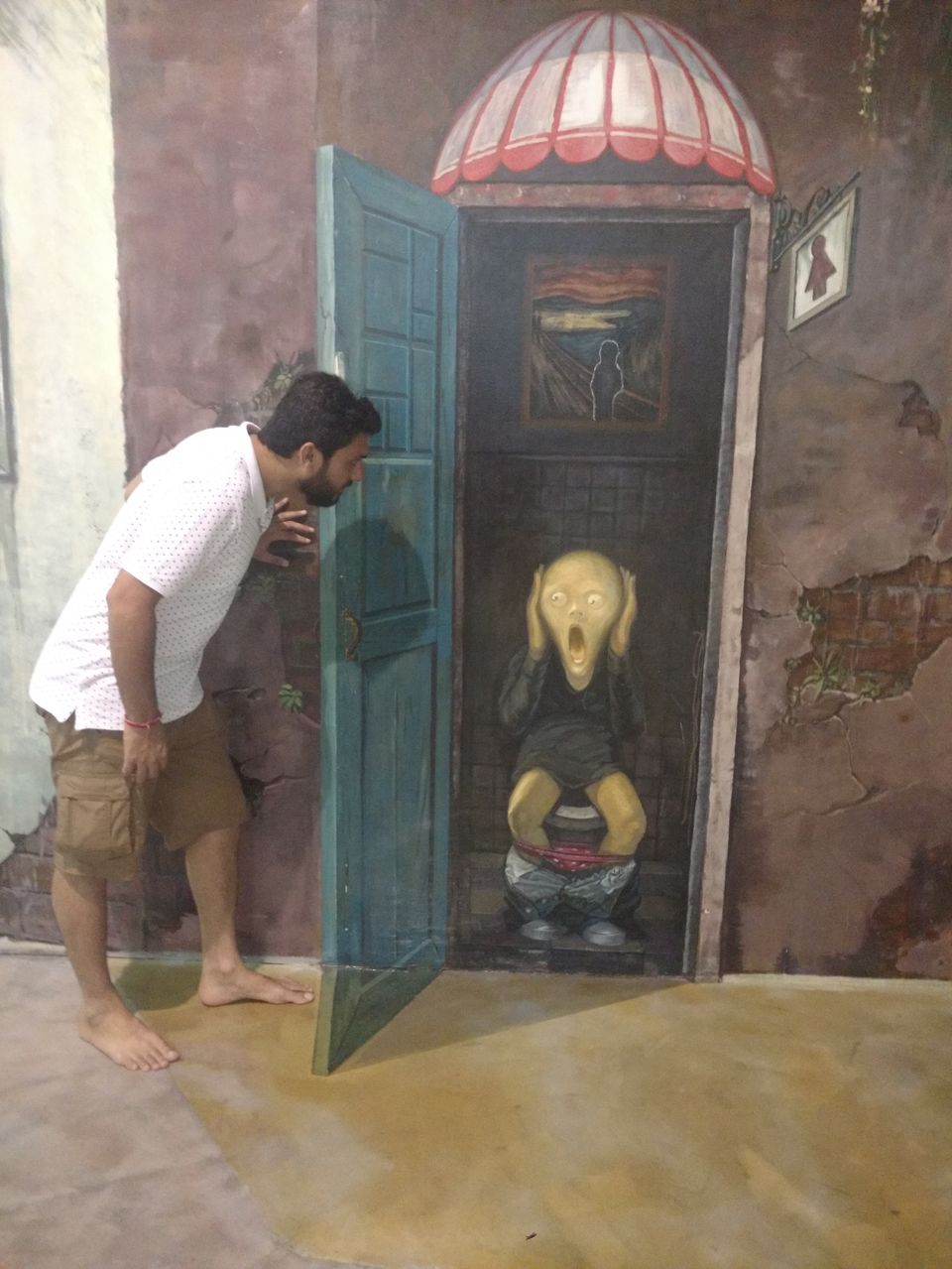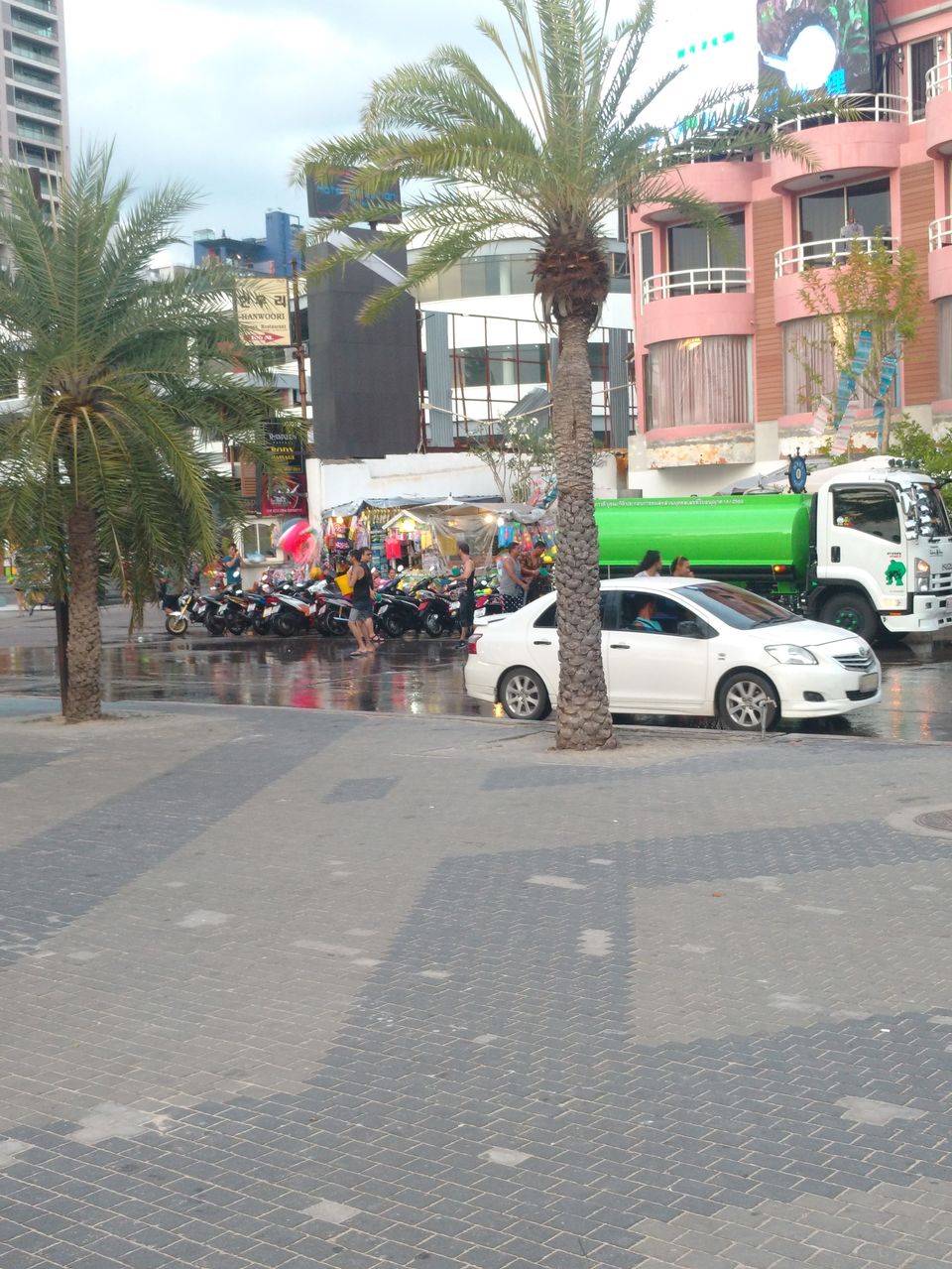 Day 4- Today was a complete rest day for us. We went to get the pleasure of Thai massage. One hr massage was so comforting that I literally felt asleep. Now i know why they say Thailand trip is waste if you havent had the experience of thai massage. After massage we went straight to the top floor of our hotel and were literally sleeping in jacuzzi for the whole day. By the end of the day we were again ready to check out some new disc in walking street and thought to give Tony's a try. But it was so so so crowded that I literally gave up and walked out of there in 10 minutes. We strolled on walking street whole night. This was our last night here. I was sure i am going to miss this place. Came back to the hotel at 3 in the morning.