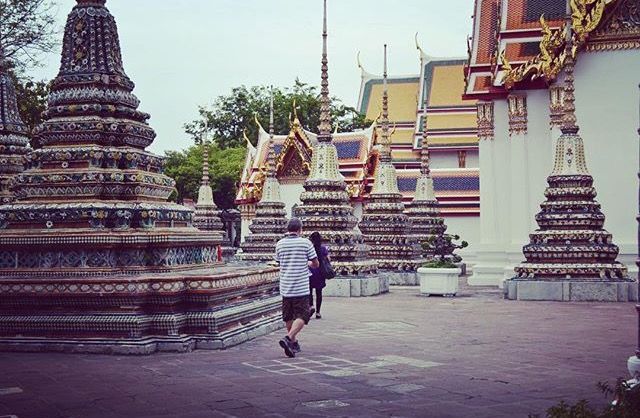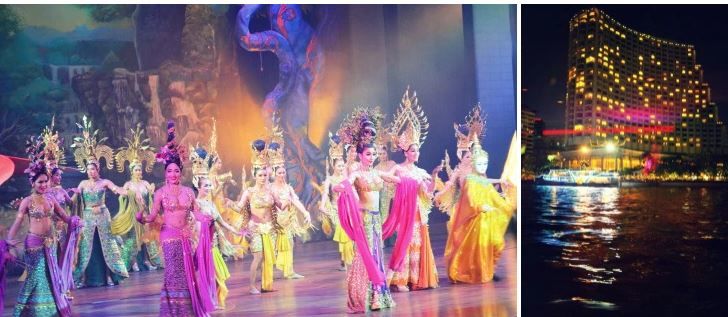 It was July 2015; my passport was 3 year old yet no stamps. I would leaf through all the 36 pages in my passport and it looked so deserted. I questioned myself if I would ever travel or not. My work life was hectic by then. I would work for prolonged hours, or even on weekends too.
I had forgotten the appetite for food, sleep and every social life. One day my friend texts and says that we should travel somewhere international, and I am like yeah right, are you seriously kidding me?
She sends me a link of a video that showed pictures of Bangkok and Pattaya and tried to persuade me.
So I went back thinking about it. I lay down in my bed and thought to myself, what have I done in my life?
My school and college was just a street away, I was an obedient kid, never bunked my college. Because I knew I could be easily caught.
I had never tried a road trip, or even went to a movie walloping. Everything in the past was in obverse of my eyes. My parents have also been pestering me from sometime to get me married.
Every time I asked my mom that I want to go to a trip, she would holler and say "Get married and go with your husband".
And when I requested my mom that I want to wear a knee length dress she would say "ask your husband after you are married"
Or when I say that I want to buy a car to commute, she would say "once you marry, your husband will buy it for you"
But where is this husband of mine? why do I wait? Will it all look boundless like my mom says? I couldn't foresee that or was in a phase to be certain of it.
I could not sleep the whole night.
Next day I went to office early. I was waiting for my friend to get to office so we can talk. I was like… "Hey let's do it"
She was amazed and asked me "Are you sure?" and I am like, yes. What if I get married this year? There was a long pause and no answer from her. And she reciprocated in a smart way, saying 'ok'.
Within a week, we checked all the flights and booked the cheapest one so we can save some budget. I just could not believe the fact that the flights were reserved. Later we met over a coffee and googled all the best sightseeing places at Bangkok and pattaya and made an itinerary of our own. We were planning to stay for a week. So we pretty much made a good plan.

But then again, what will I tell my parents? And yes, my manager who is always so finicky to grant me leaves , and it wasn't his fault. the volume of work was too much.
I had to convince three people. My mom, Dad and my manager.
Somehow at the office I voiced my manager that I need vacation, and swayed him by saying that I have not taken any since a long time he said I will think of it before I approve.
I had decided, no matter whether the leave gets approved or not, I would still go. I had too because my flights are already booked and they were non- refundable.
My mom was watching a TV series at home and I slowly uttered to her saying. I think I may have to go for transition overseas. She was like what? I repeated it again.
She said. Are you dumb? Speak loudly. I shrieked that I have to go overseas for work purpose. She had million questions; I somehow answered it all with a valid lie.
A day before my trip (September 2015) my heart beat was so fast. Too many things were running into my mind. I feared what if my dad comes to drop me at airport, what if he spots my friend? What if he gets to know that this is a lie? What if he shred my passport? It haunted me so much.
Next day, I was all set, spent my day packing my clothes and grooming myself; somehow my dad had not reached home yet from office. And I told mom that I will be late and took a taxi to airport very early from my scheduled flight.
Moment I reached the airport I could not wait to get into immigration. My friend waved at me and we immediately rushed inside so no one known could recognize me. We sat inside the plane and I never stopped annoying her asking weird questions like, what if this plane crashes, and if my parents go to my office blaming my manager for transition. They will not even perform my last rites. She ignored all of my senseless questions and soon was off to sleep with her ear plugged on and eye mask on.
I had too many butterflies in my stomach, the flight was AirAsia and it was taking us to Don muang airport at Bangkok. It was conveniently 4 hours trip and we landed early in morning.
I got my first stamp as a tourist at the immigration office. And slowly my passport looked like it had got its first rain from a deserted land. I rejoiced that moment so much.
The first call was from the driver when we landed. He called and asked "Swadika,Khun Xyu thihn"? I was like. Excuse me? He asked in broken English "where are you?" I told him oh, we just landed and we are exiting the gates.
He came by picked our bags and drove us to pattaya. The roads from Bangkok to pattaya was a smooth one, there was no honking, no trespassing, and all the ironic cars on road, such as Audi, BMW, Honda city. It was so lavish to see all those for first time.
We checked into our hotel in pattaya, and we took enough rest to get over jet lag. We stepped out in evening to the beach and relaxed in spa.
For the next few days we covered best places in the city:
Is a town on the east coast of the Gulf of Thailand about 165 km south-east of Bangkok in Chonburi Province.
Famous for shopping, biggest and busiest party hotspot in the whole of Thailand, with only a couple of the top places in Bangkok beating it for sheer volume and variety. almost every building along its length is a nightclub, go-go bar, beer bar or restaurant
500-acre beautiful botanical garden. its a huge acre of land and not recommended to walk. It's a good idea to rent a bicycle and explore the garden at a leisurely pace.
Best transvestite cabaret show in Thailand.
Get kissed by the dolphin. this place is one the most loved by tourists.
Mini Siam is a famous miniature park attraction in Pattaya. you can get to see the famous monuments of the world in a smaller version.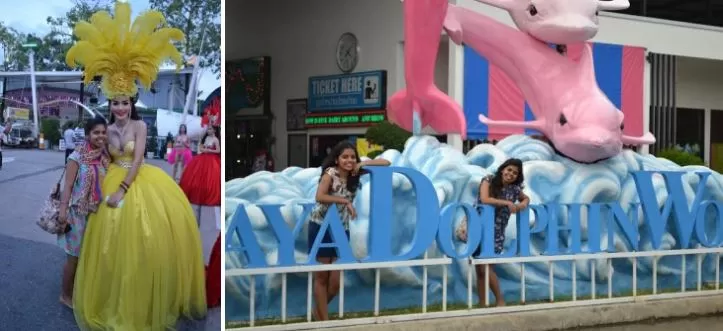 We traveled back to Bangkok in 3 days with all the sun tan and good spa's to witness the city.
For the rest of the days we craved for Indian food. So we walked into some Indian restaurant and satisfied our bellies with home country food. We did crazy shopping at Bangkok and visited the below places:
Get closer to your favorite stars , the museum has life-size wax replicas of famous Americans & historic icons in themed galleries.
The floating market boats are still piled high with tropical fruit and vegetables, fresh, ready-to-drink coconut juice and local food cooked from floating kitchens located right on the boat and it is a beautiful ride amidst the busy markets.
Wat Pho (the Temple of the Reclining Buddha), or Wat Phra Chetuphon, is located behind the Temple of the Emerald Buddha and a must-do for any first-time visitor in Bangkok. It's one of the largest temple complexes in the city and famed for its giant reclining Buddha that measures 46 metres long and is covered in gold leaf
Like all urban rivers, the history of the Chao Phraya is intertwined with the city it flows through. The original site was chosen by early settlers because of its fertility and abundant fish. Later King Taksin, after the fall of Ayutthaya to the Burmese, located his new capital here, on the western banks today known as Thonburi. you can even avail the cruise dinner facility here to have the bliss experience
The market of all markets, Chatuchak Weekend Market is the ultimate. You will be amazed by its sprawling size, but perhaps even more so by the unbelievable variety of wares. Stumble across anything from vinyl records, beads, suits of armor to a live seahorse! Haggling is encouraged – just do so politely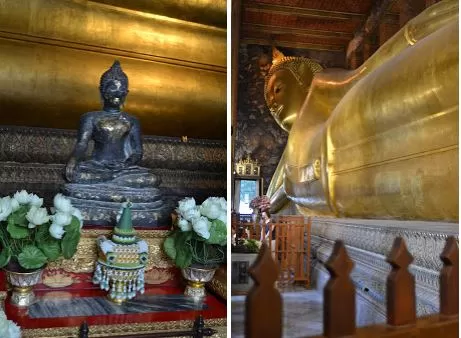 The commuting was cheap as we mostly took the metros or Tuk Tuk that were very convenient.
Not to forget, I even got my first tattoo at Bangkok, it has my mom and dad's initial. Guess why? Once I am back home, I hoped by seeing this they would not be mad at me.
The week flew so fast, it was soon time for me to go home and pack my bags again; it is always boring to pack your bag when your vacation is coming to an end.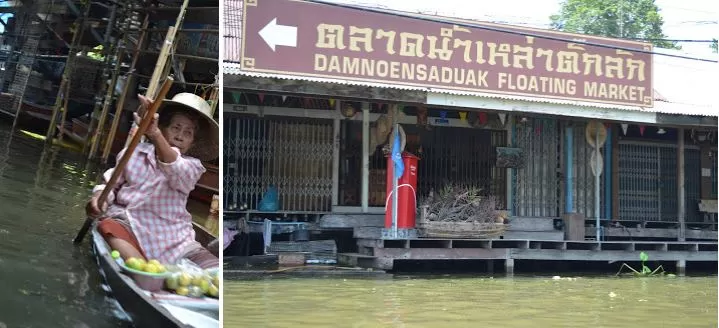 We were back to the don muang airport on the 6th day. I parked myself in flight and gazed out of the window and recollected all the good memories. The beach, the freedom of being away, the wind.
It was then I thought that it had made me strong. The journey had made me strong, made me come out of all the obstacles that I have in my mind. I knew that I will go to many places.
I could not wait for the next adventure, but now I was home with all the memories that were rushing into my subliminal mind.
I went to sleep and thought of my next destination with a smile.
Just to conclude, all the girls out there… take chance and explore something new. Like Buddha said "Do not wait for the perfect moment, take the moment and make it perfect".