All of us have a travel bucket list of exotic, mysterious sounding places we wish we could visit. Where or how we come to know about their existence is a story within a story. I happened to come across this peculiar sounding place while working on a project and that's when I knew what it means to fall in love with something you have never laid your eyes upon (I am as cheesy as it gets)!
But Pelling with its quaint, incomparable charm really does make the love story worthwhile. I'll make this blog post very simple with all the information that I remember to coax you into visiting this lovely town on your next vacation.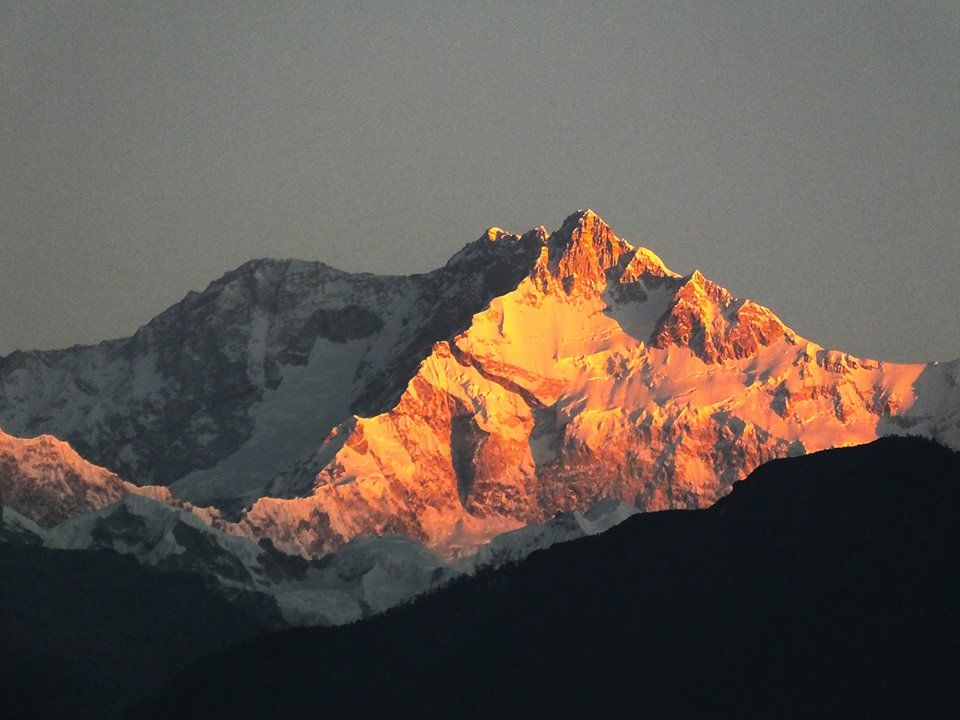 Where:
Pelling is located about 120 km from Gangtok and it can easily take up to 5 hours to reach. The roads are a mess and half way to Pelling you will hate yourself for setting out on this holiday. But hold on, keep patience for what lies ahead will make it up to you.
How to reach:
It's best to take a flight or train till Bagdogra/Siliguri and then proceed further via road. Taxis are easily available from either of the places and depending on the time you reach Gangtok, should you decide if you can move ahead or need to stay the night.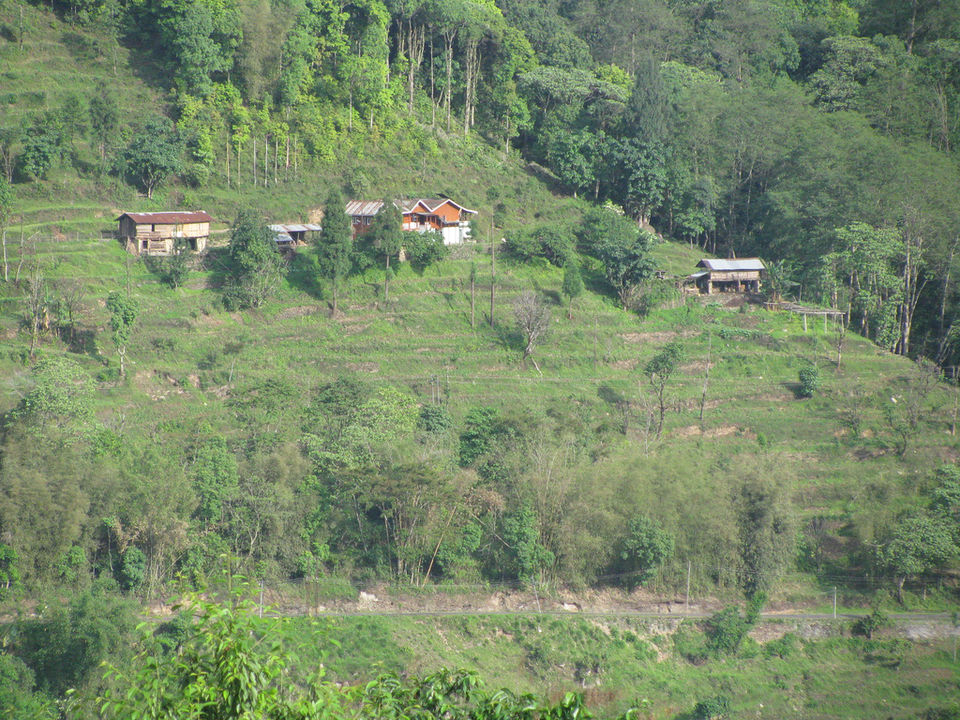 What to expect?
Nothing. That's the best bit about travelling without expectations, you can be pleasantly surprised! Scattered houses enveloped by mesmerizing beauty is what makes up Pelling! Geyzing is the closest functioning town and until about 5 years back, most hotels called Geyzing home. Now, Pelling is fast making its way up on the tourist map with new hotels, restaurants and cafes!
Where should you spend your time?
Wherever your heart desires! Really. That's the only way to truly and completely enjoy the beauty of Pelling.
But for the sake of convenience and for some insanity, here's a little help on some of the places you must visit. Though it's difficult to give a standard itinerary since the weather is unpredictable, one can still try and create an itinerary for the number of days you are in Pelling.
Kanchenjunga Falls
Located about 25 km away from Pelling, this beautiful waterfall is a sight to behold. Not to be too dramatic, it really is quite a sight. The road to the falls is quite tricky but extremely beautiful and so it's best to keep aside half a day for your visit to the falls. If you are looking at something to 'do' here, you may be disappointed. I heard a lot of people there say "Pahad hi toh hain" (there are only mountains!).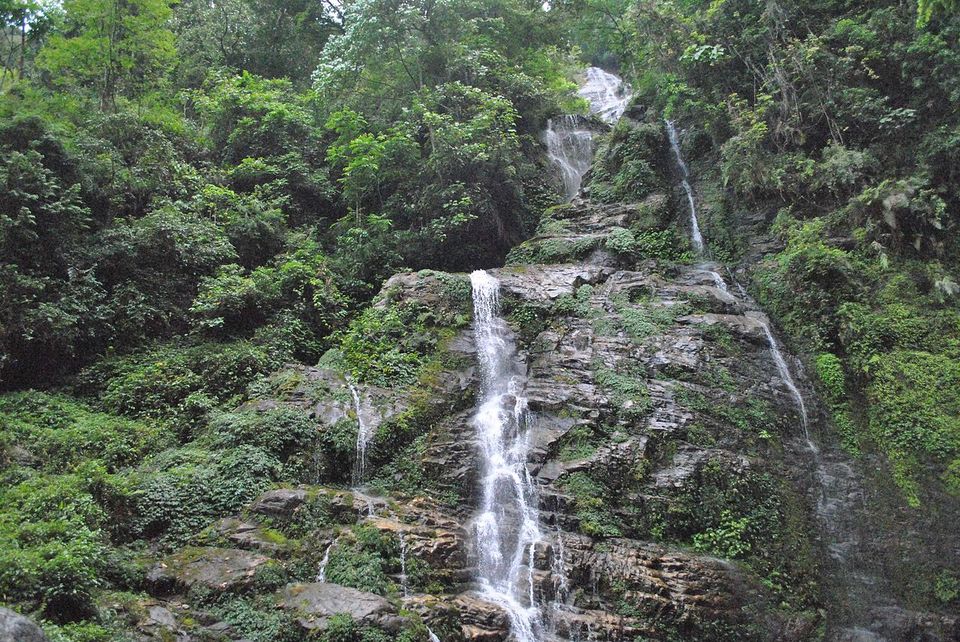 For photographers, this one is going to be your favourite place and for those who have a knack of finding adventure where there is none, you may want to take a dip in the waterfall pool!
I tend to feel extremely cold so for me this place was freezing, if you are anything like me – do carry an extra jacket. Or head to the nearest restaurant and treat yourself to some typical street food (I mean typical Sikkim street food)!
Khecheopalri Lake
Perhaps the most popular place around Pelling, the lake is known all over town as the 'wishing lake'. Another astounding tale you will read or hear about is that the birds of this lake are very diligent in keeping the lake clean. A poor leaf can't float here peacefully because a chirpy, little bird is going to instantly clear it away! Though it may sound odd, to see this in reality is actually quite fun! The lake is surprisingly clean and to watch the sunset here is a treat! Surrounded by a dense forest, it's best to stick to the route leading to the lake and if you do go wandering out, please don't wander in too far – it really is quite tricky to find your way out.
For those who are particular about where they are staying, there are many homestays around the lake which are breathtakingly beautiful and quite reasonable!
Rabdentse and Pemayangtse Monastery
Located in Pelling itself, both these places are situated very close to each other. Depending on where you are staying in Pelling, you can choose to walk to either of these places though it can be quite a walk!
The distance between Rabdentse and Pemayangtse is about 2 km which shouldn't take you more than 45 mins. The walk itself is quite amazing with magnificent views of the surrounding mountains. The last 25 minutes to Rabdentse are quite strenuous but take you through lust forests and the exhaustion is worth the effort.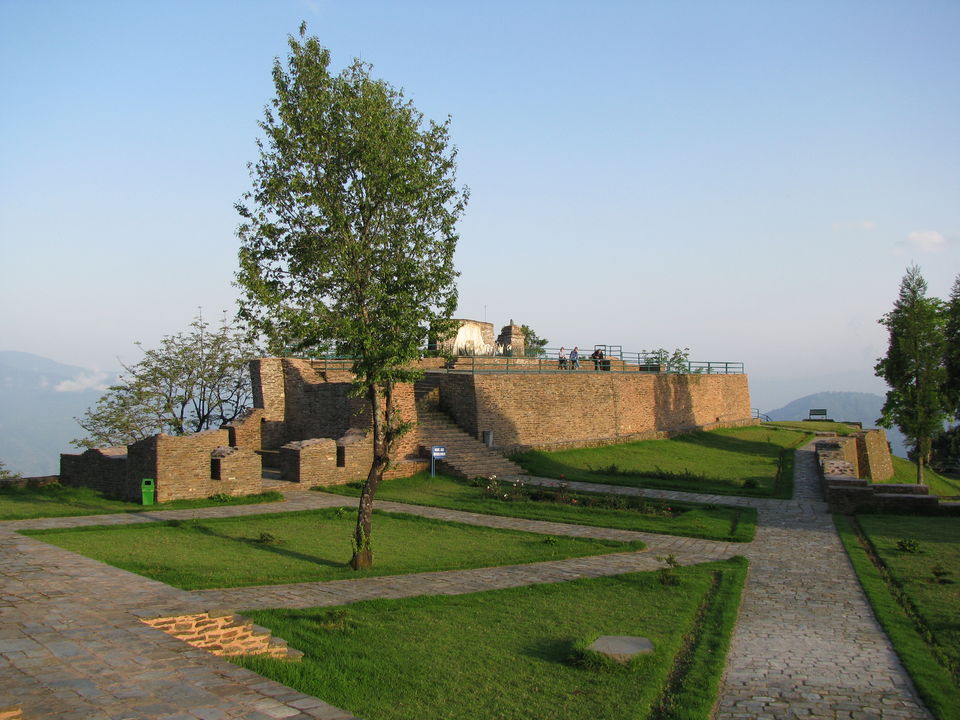 Rabdentse Ruins speak volumes of a rich historical past when the city was the capital of Sikkim. The half standing structures are quite striking and look overwhelming against the backdrop of the jagged mountains! If by any chance you are a historical buff, you are going to be super happy here and if you are not, you may want to and spend your time taking in the sheer beauty and peace that this lovely place offers.
Pemayangtse Monastery is perhaps the oldest and according to me the most beautiful monastery in this area. This lovely monastery offers a peek into the enlightening Buddhist culture aside from the spiritual aspect. This culturally rich lifestyle has always been a subject of discussion and yet there are so many things one is unaware of. I was also taken in by the array of beautiful art and craft exhibits here and if I was even slightly more aware artistically I would have had a great time.
There are many monasteries around Pelling and each one is worth visiting but since I was here only for 3 days, I chose to just wander around and go with the flow. What you'll discover then is a number of walking trails that are right out of travel coffee book and sights so beautiful, you will be sure you are a poet.
Tips:
Reaching any place outside Pelling takes time. So keep patience
Confirm and re-confirm your hotel/homestay booking prior to your visit
It's best to request the hotel staff to help you with an itinerary since they know best
It can get cold any moment! Always, always carry an extra jacket, cap, muffler and gloves (yes, I feel extra cold)
Gangtok is a major stop-over when you are going to Pelling. If there is anything you need to/have to buy, please stock up here.
Frequent searches leading to this page:-
gangtok itinerary for 3 days, gangtok local tour package, 4 nights 5 days package in gangtok, itinerary for sikkim gangtok darjeeling, gangtok darjeeling tour plan, gangtok to zero point tour packages, sikkim gangtok darjeeling honeymoon package, gangtok to lachen sightseeing, gangtok to yumthang valley package, itinerary for darjeeling and gangtok, budget for darjeeling and gangtok trip, gangtok honeymoon tour package