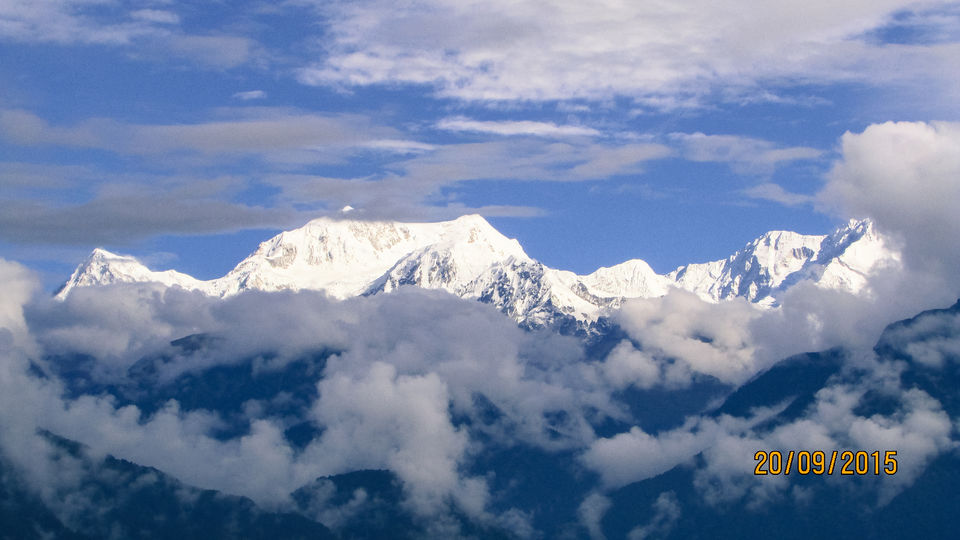 Mountains always hold a special place in my heart; although I was in Ravangla, working as an Assistant Professor in an engineering college, still an weekend getaway to Pelling was exhilarating. It was off-season and the cost per head was comparatively less than the regular seasonal charges. The advantage was, the season being monsoon we were lucky to see the waterfalls in the full fledged form. However the weather being cloudy we missed Kanchendzonga in its more diversified beauty.
We, a group of seven, started off on an early Saturday morning reserving a local bolero. The route was Ravangla> Kewzing> Tashiding> Geyzing> Pelling. The first stop was the Tashiding bridge.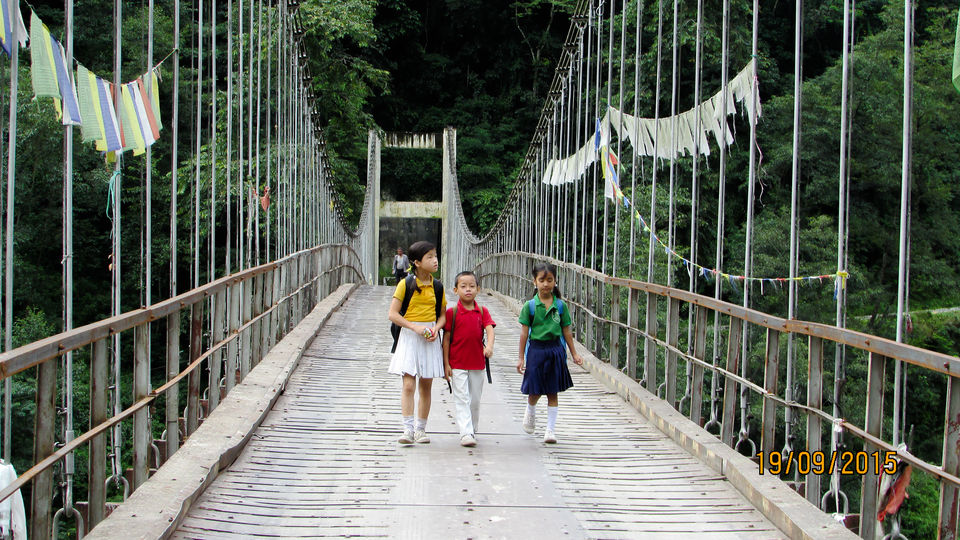 Then we moved on towards Pelling via Geyzing.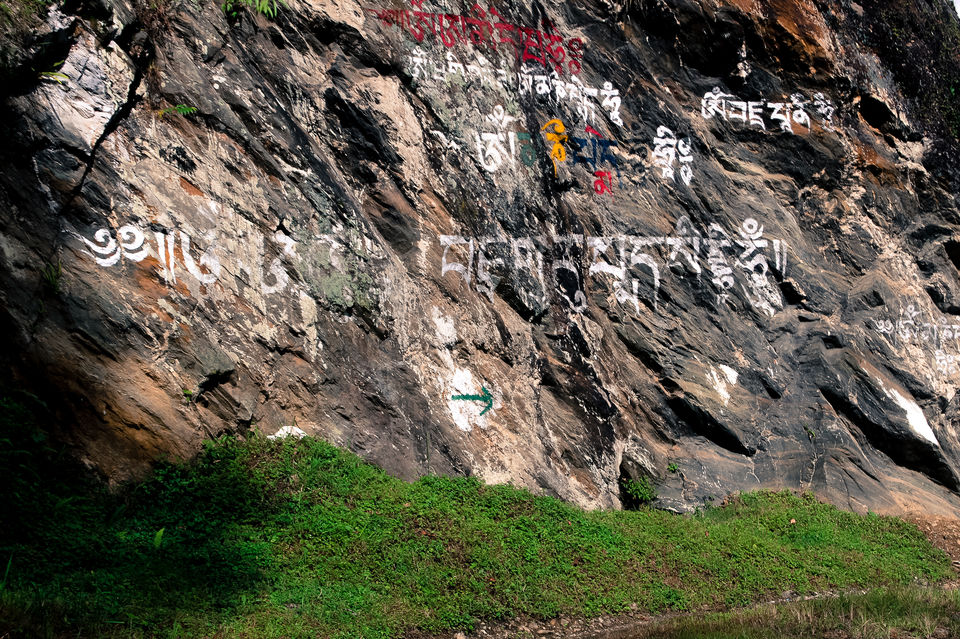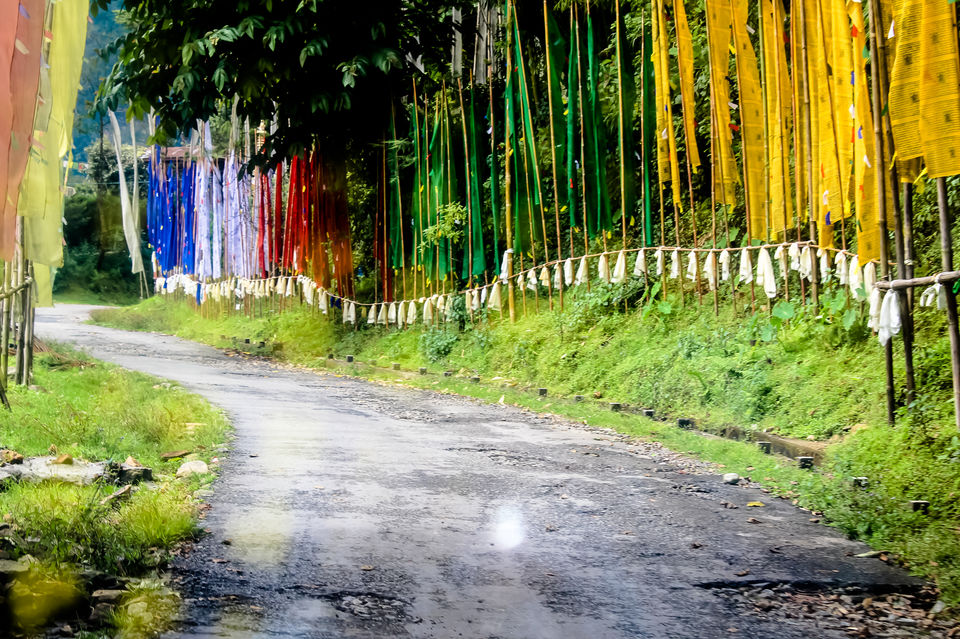 In between we came across various waterfalls. It is to be mentioned that if you visit during the monsoons you will definitely enjoy the sight of them. Pelling is rather known for the journeying road than the destination itself. The notable waterfalls are Phamrong and Kanchendzonga falls.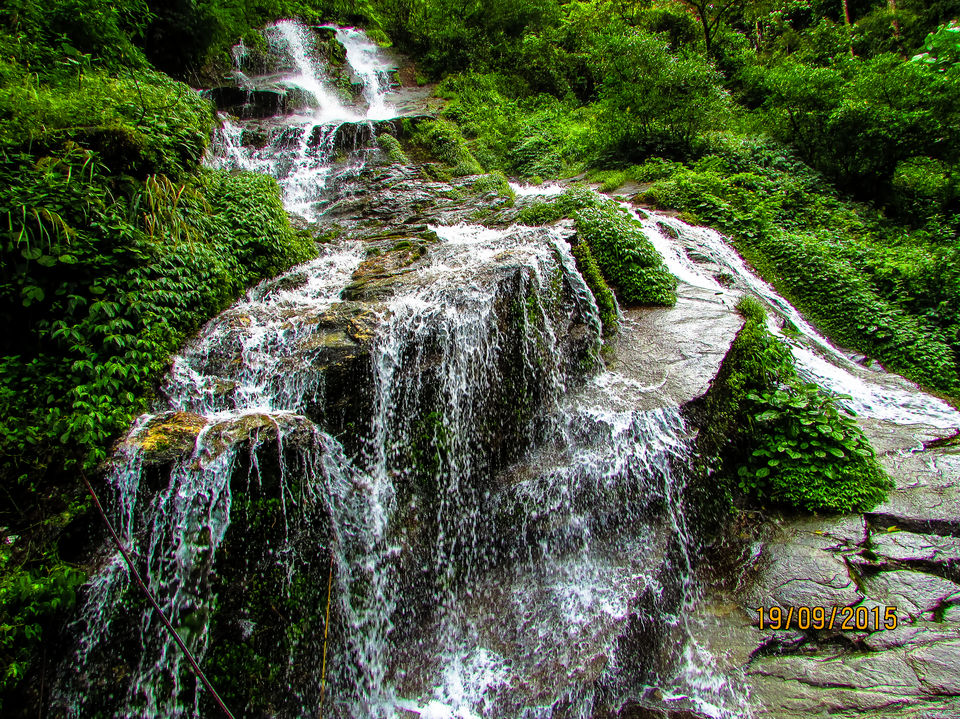 Between Phamrong and Kanchendzonga falls we visited a eco park (Kathog lake) in between and the coronation throne of Norbugang.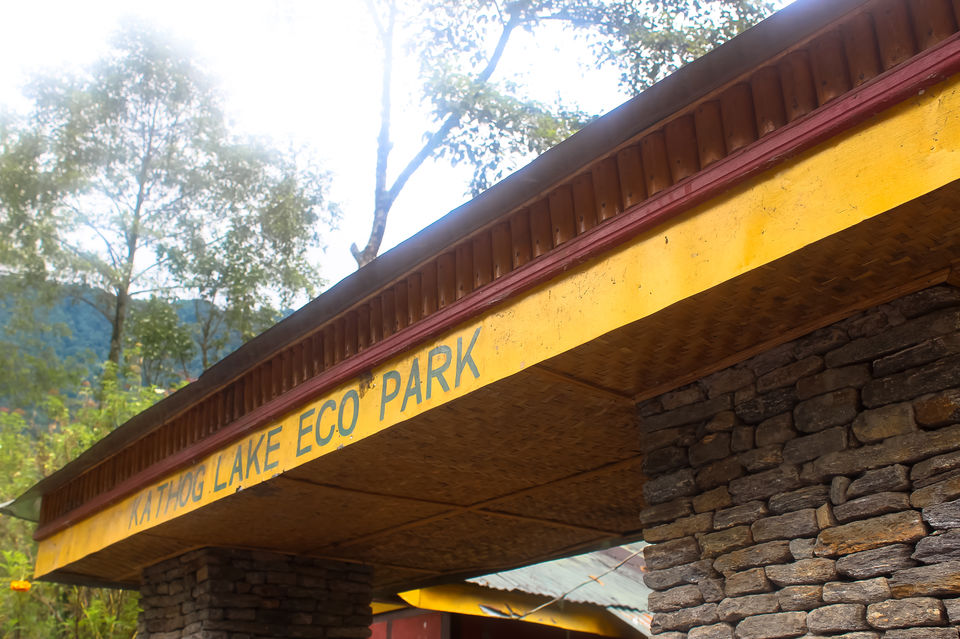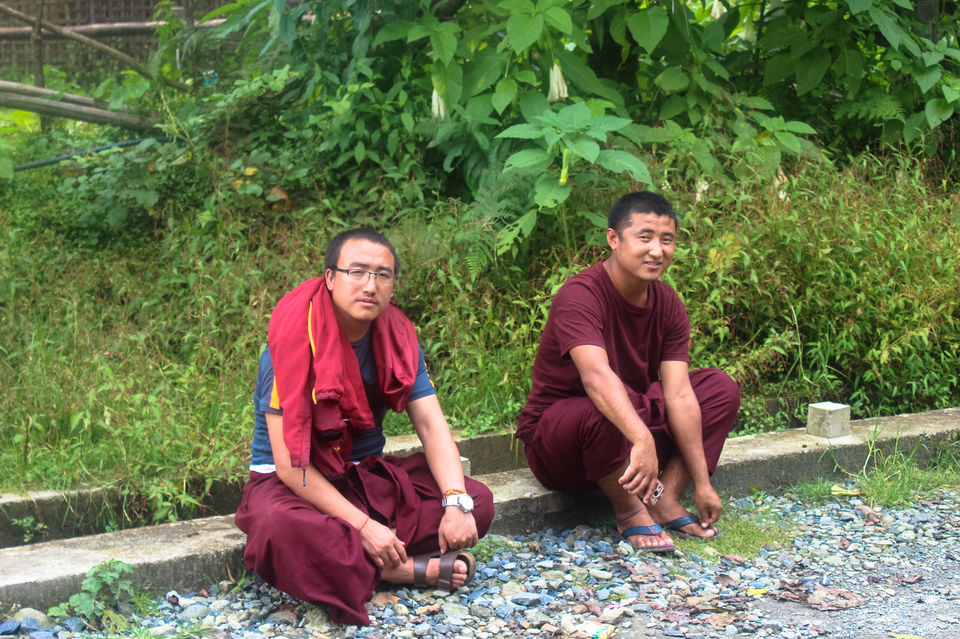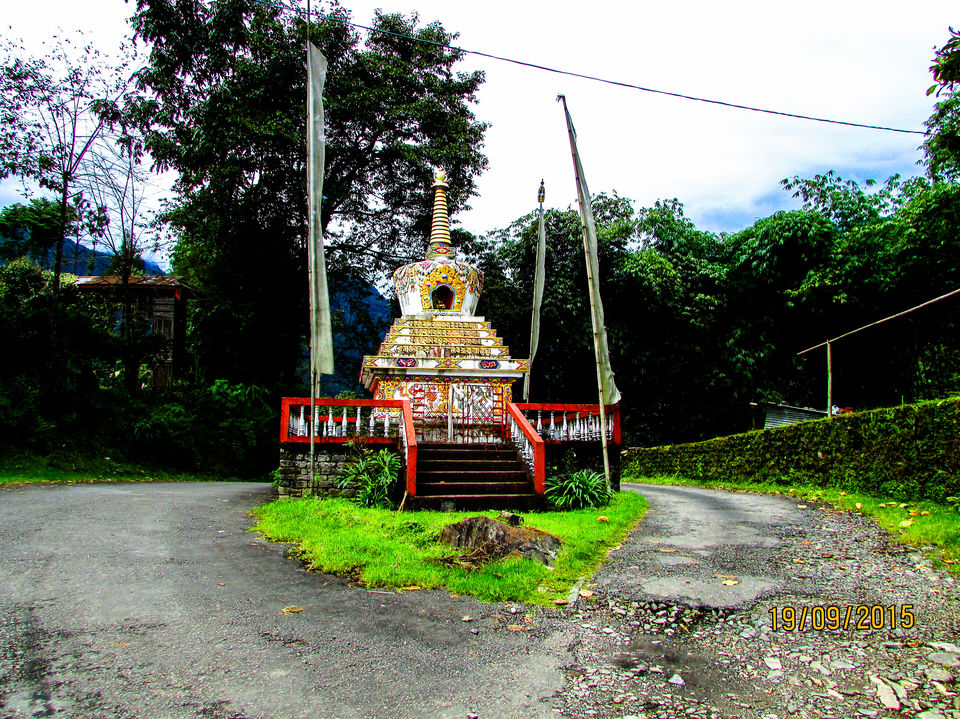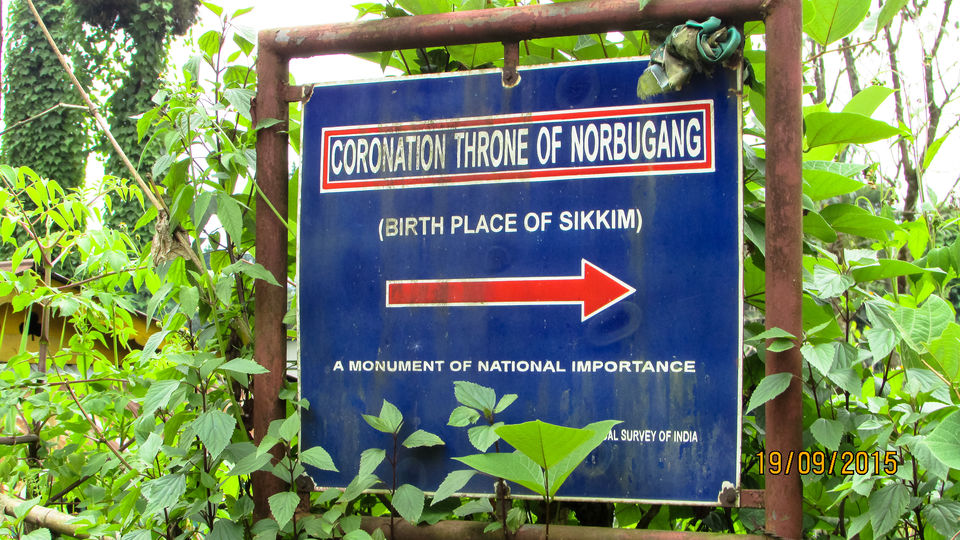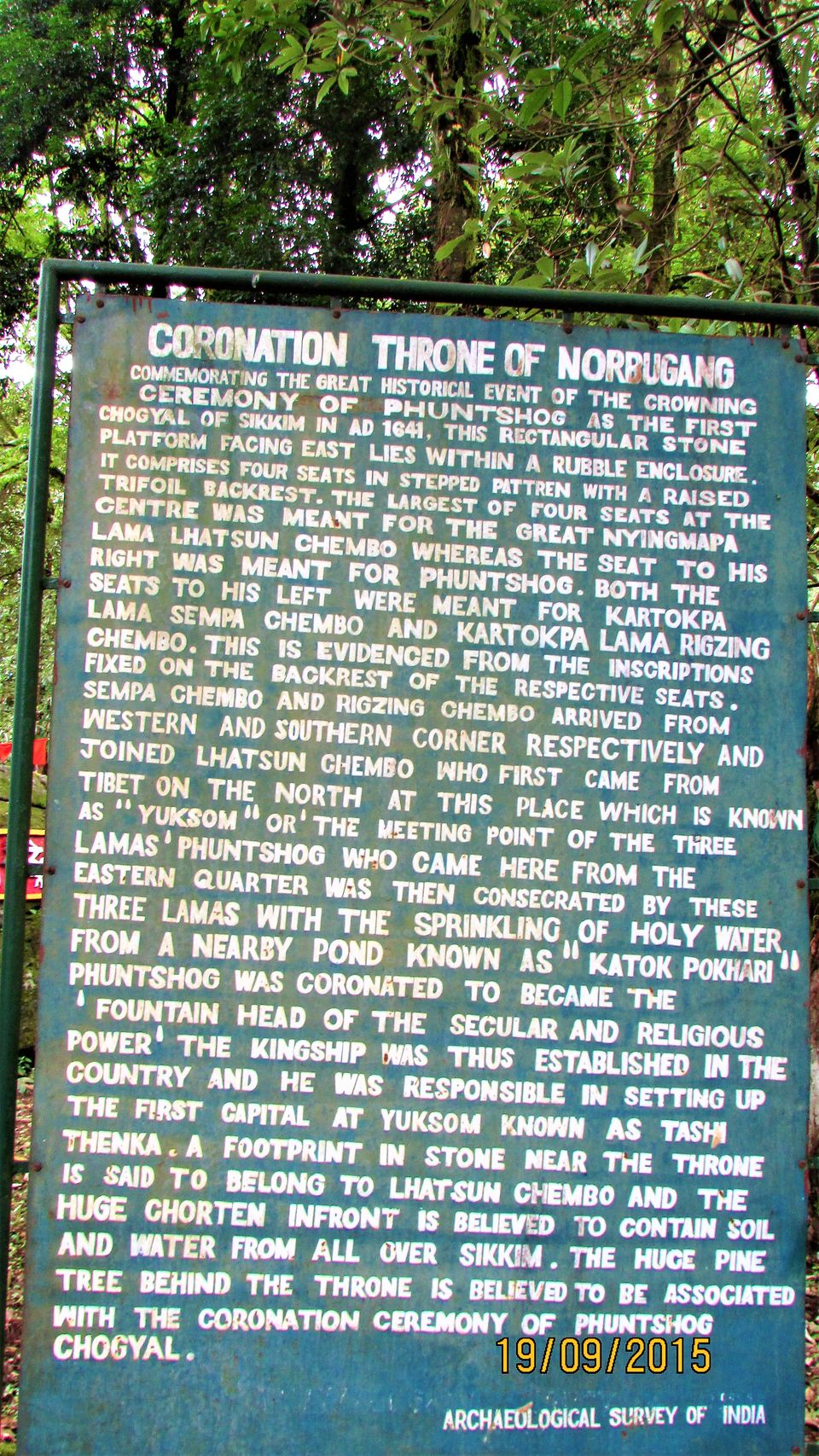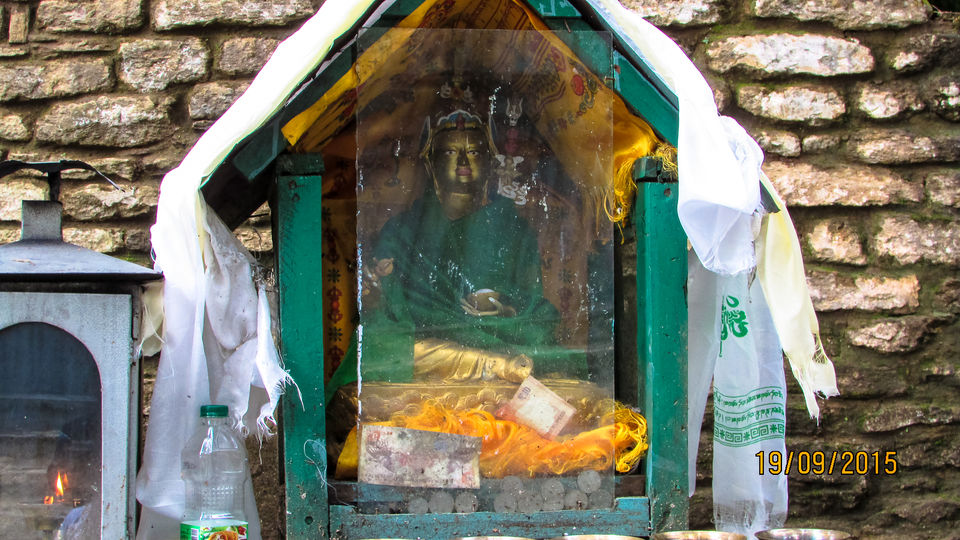 Following this our target was Khecheopalri Lake. It is said that herein wishes are granted. You would wanna try though.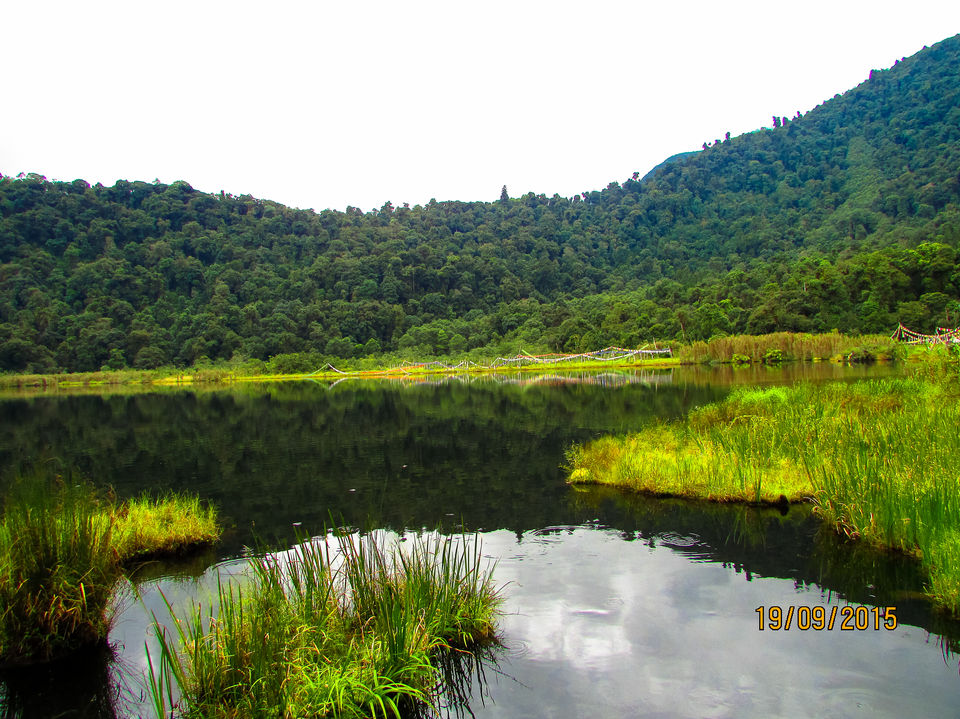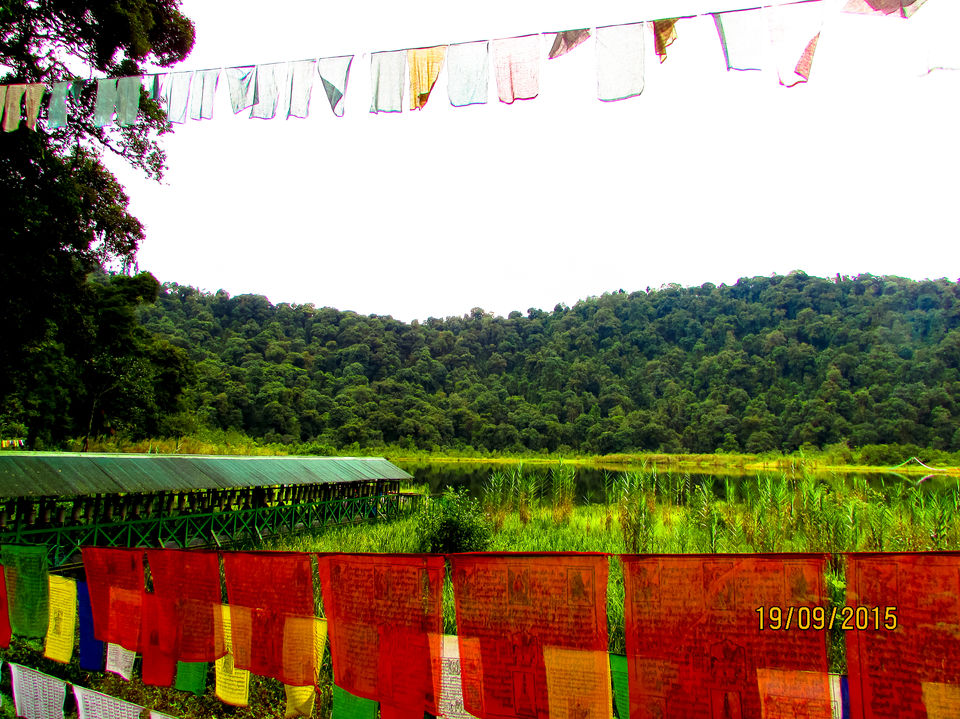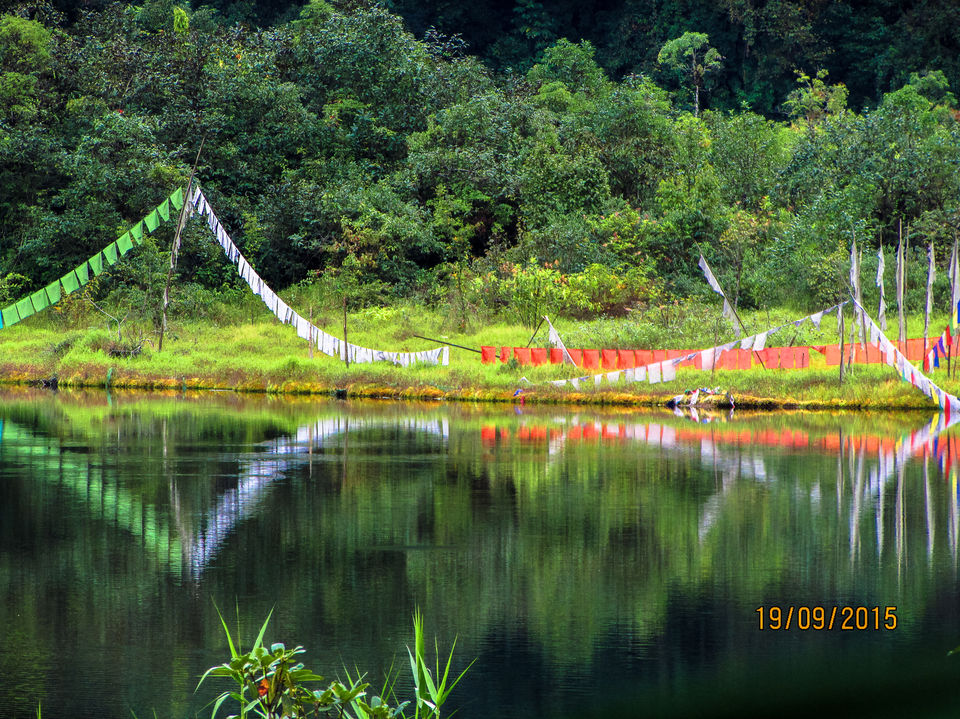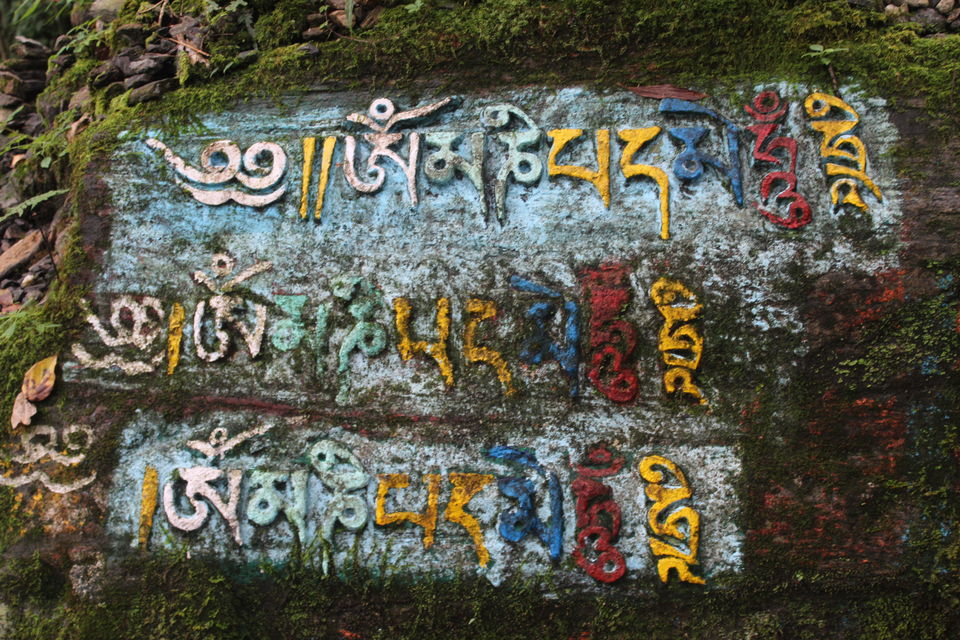 Next, on the way towards Pelling, it was Rimbi rock garden, a rocky streamside.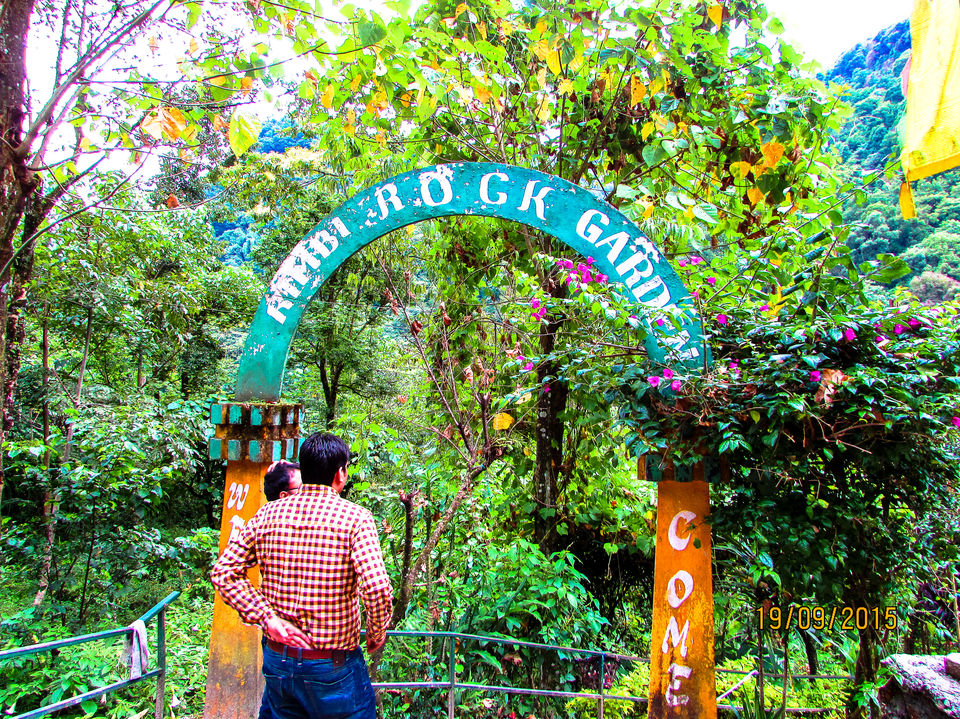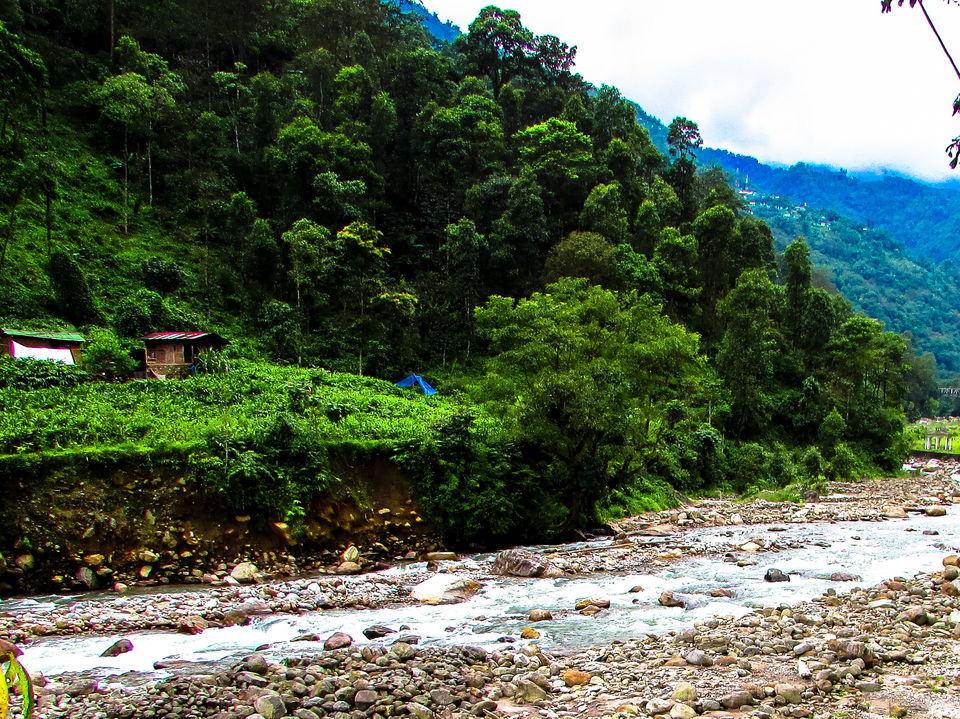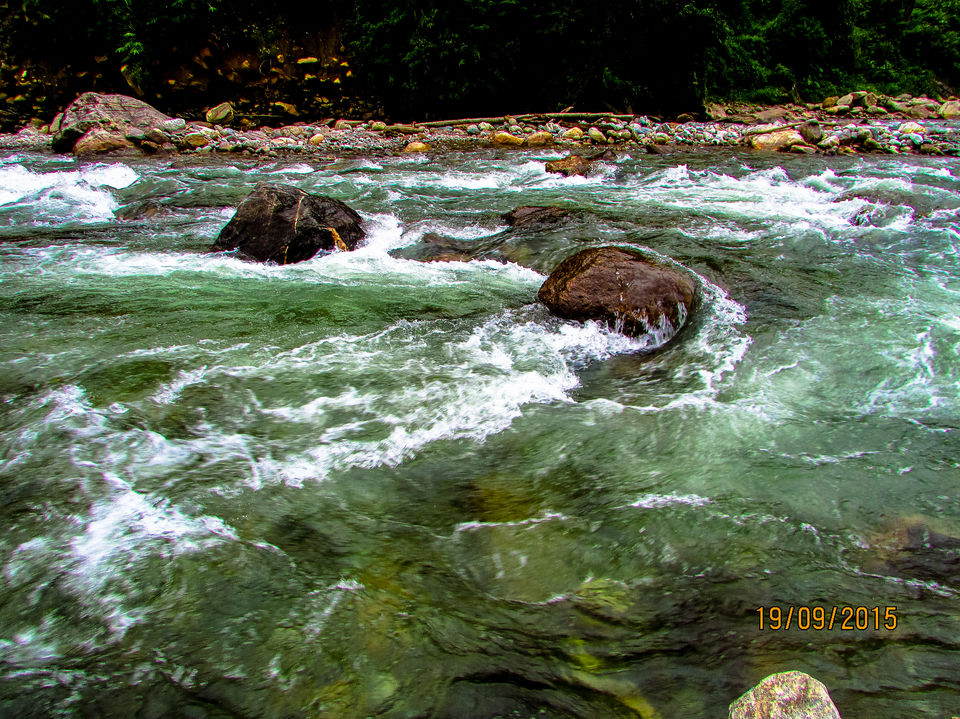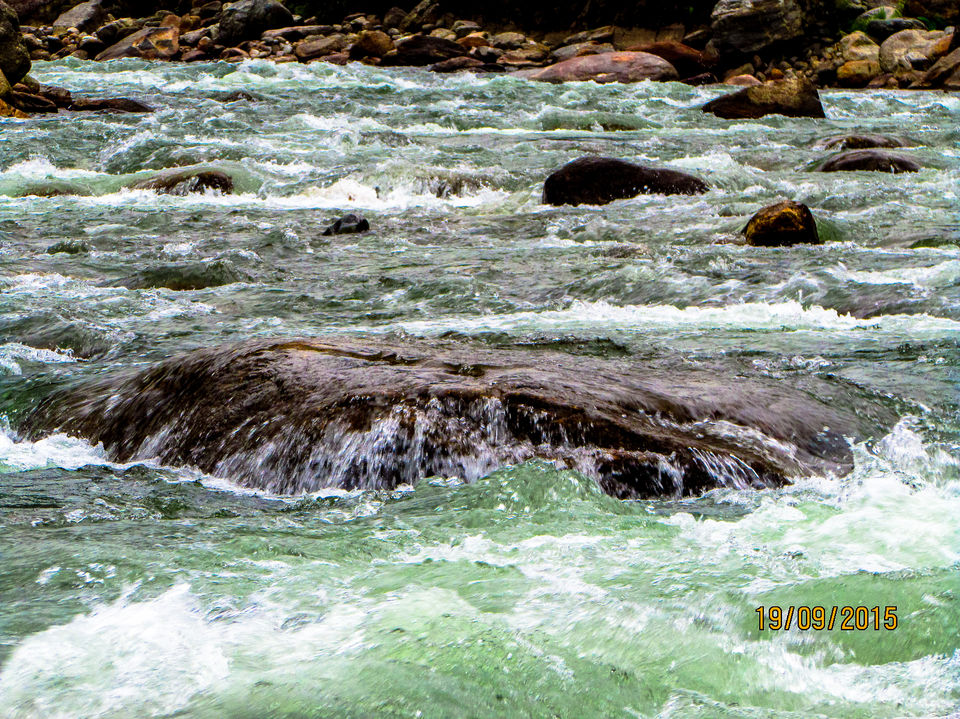 Then finally we reached upper Pelling around five in the evening. The driver took us to a known hotel of him. The following picture shows the evening scenario of the place. (Pardon me for the noise as my camera was point and shoot)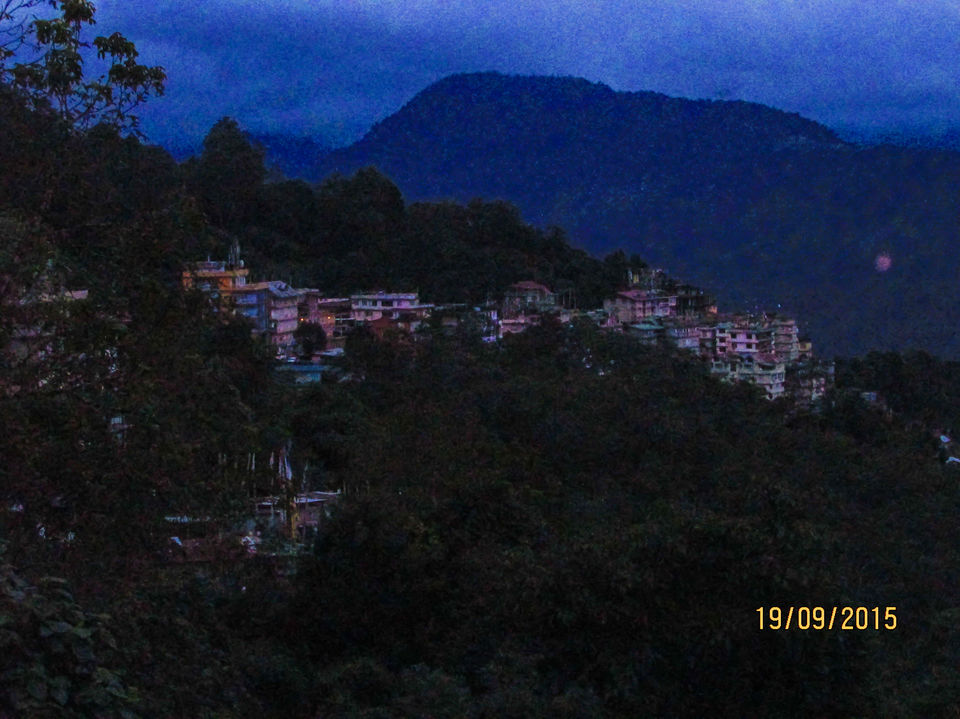 The next day disappointed us with a cloudy sky. Well that's the cons of Pelling in the Monsoons. Kanchendzonga was playing hide and seek amidst the cottony clouds. Around seven in the morning it showed itself to us. So in short we didn't get the golden view of the queen.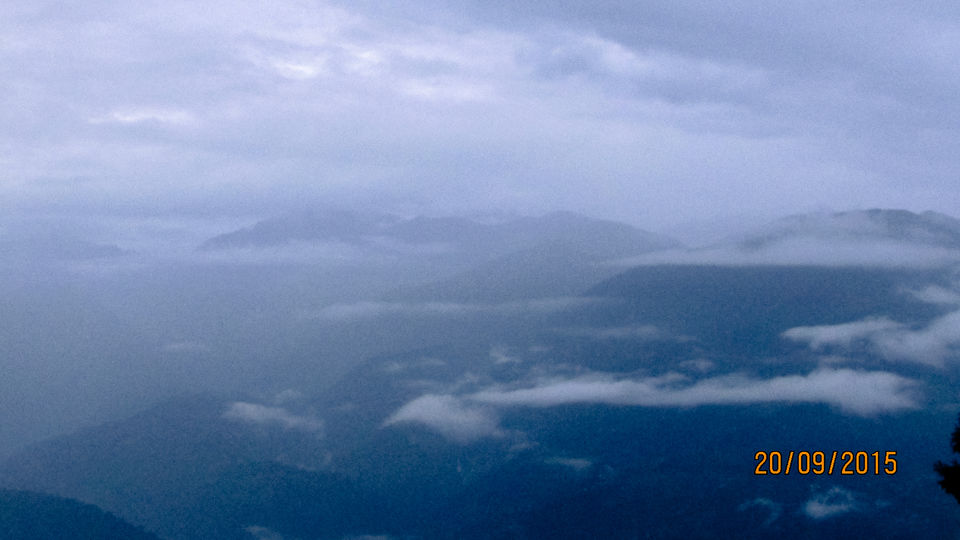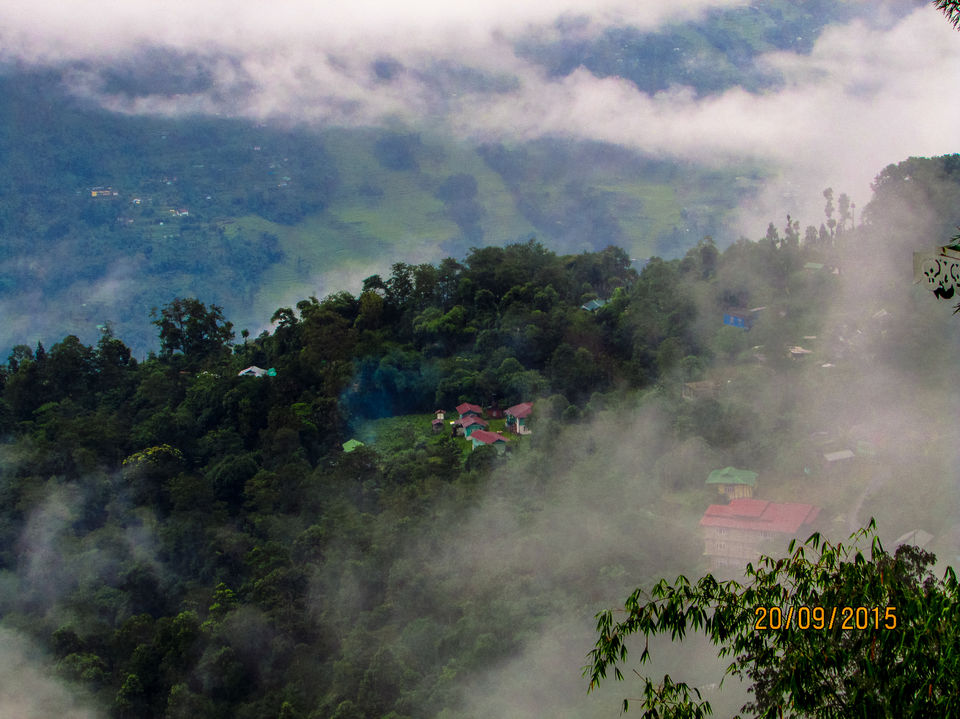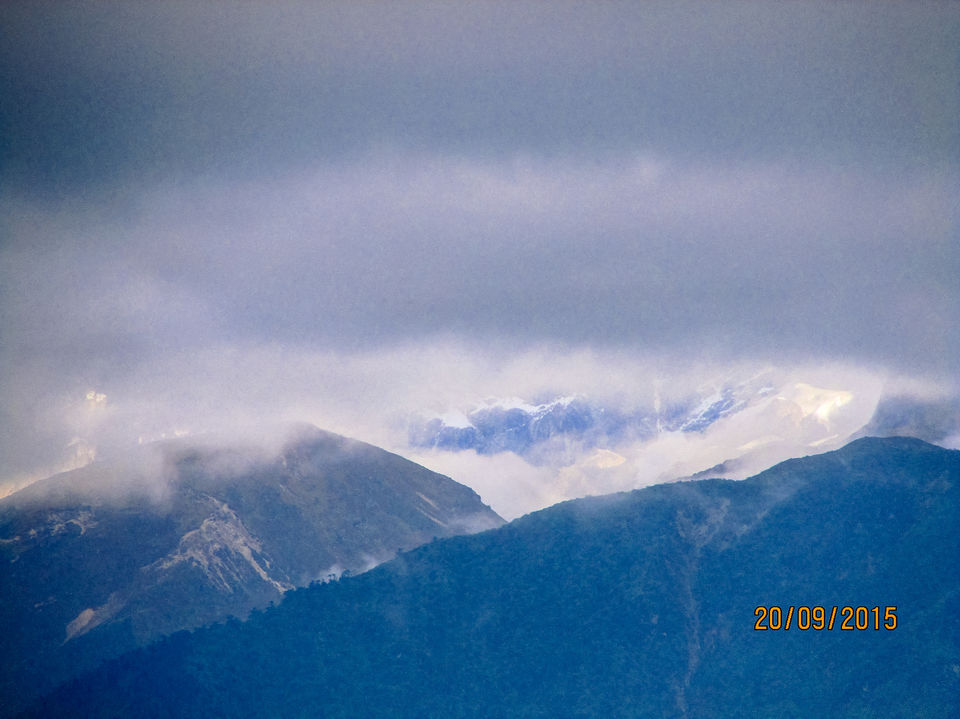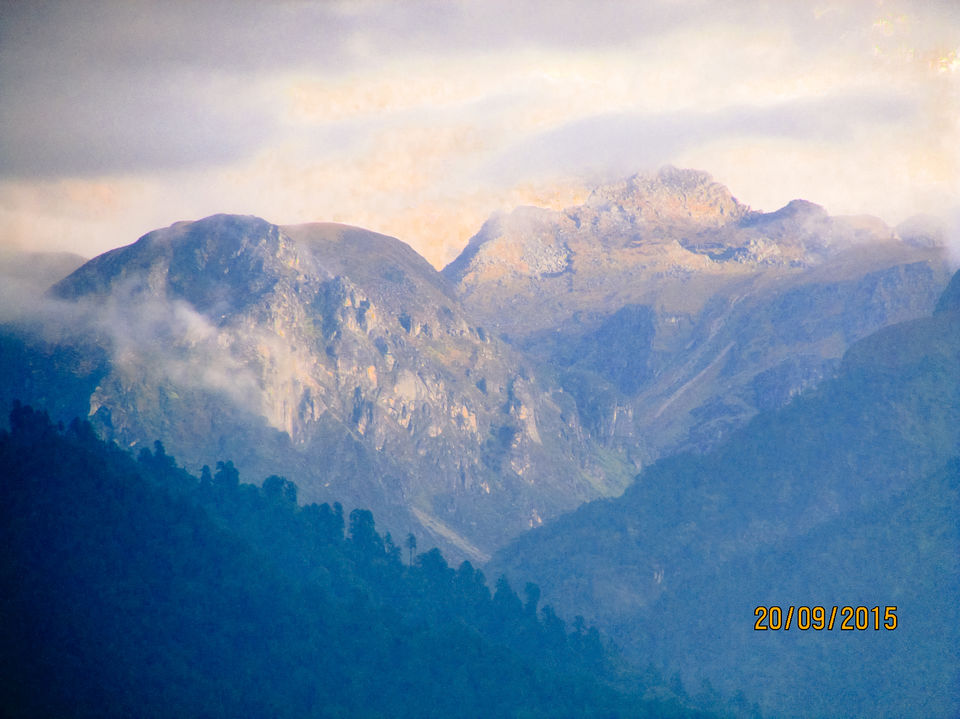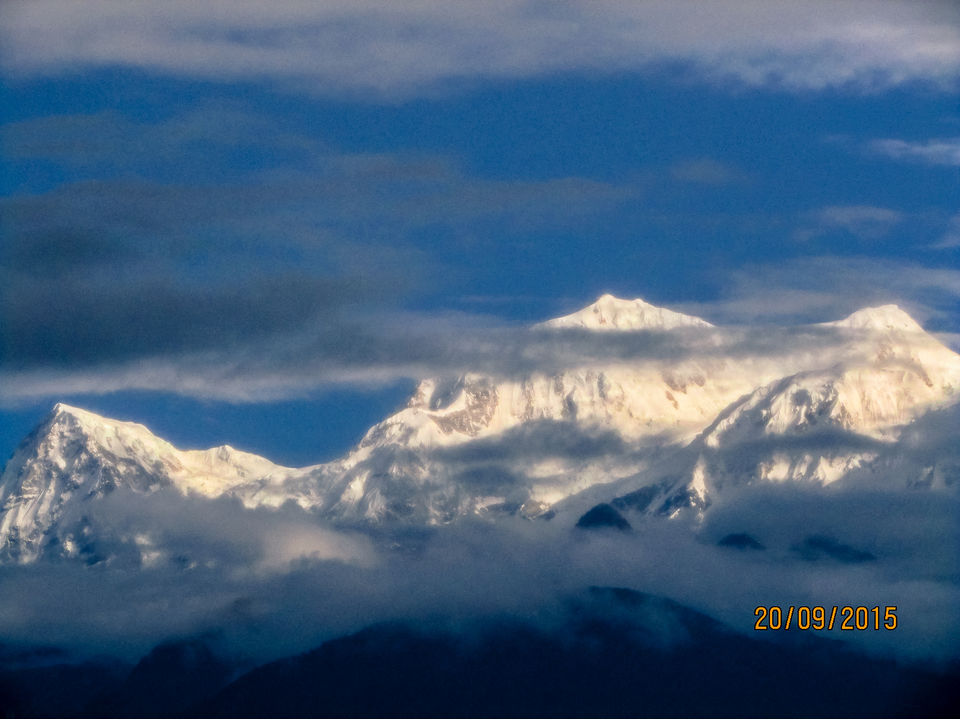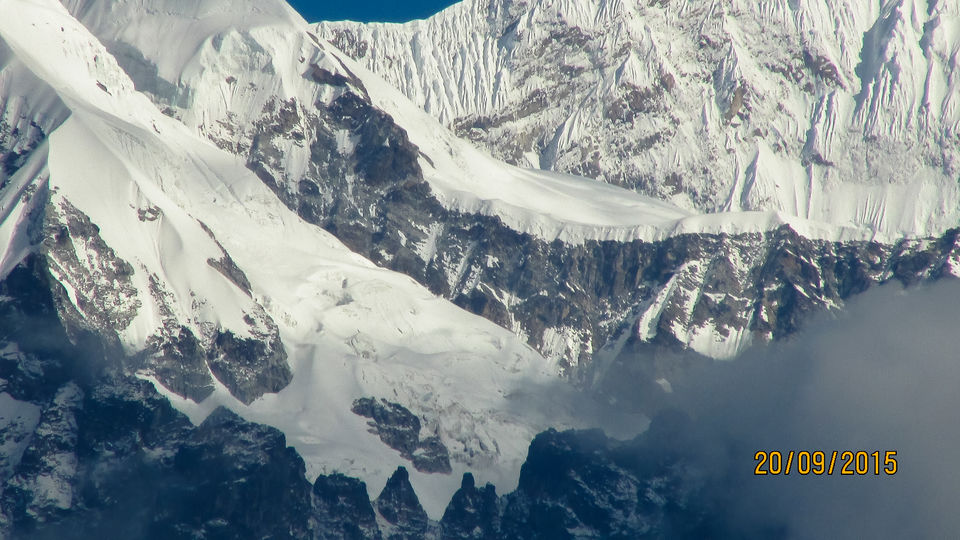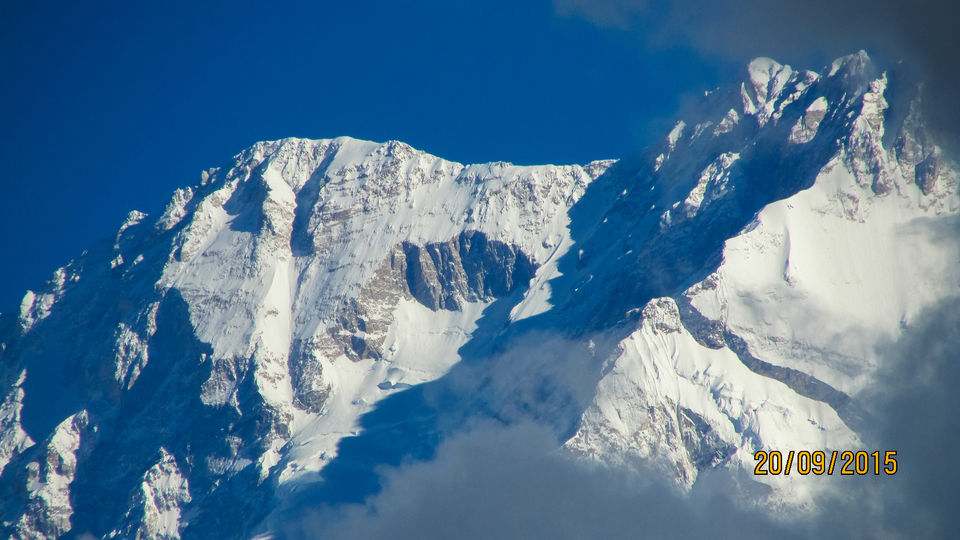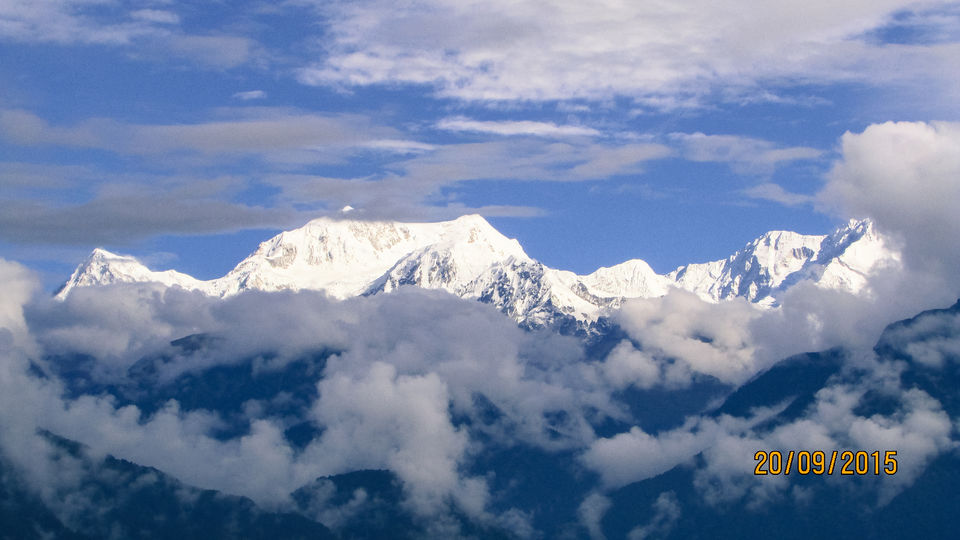 So we had a rather late breakfast and checked out. The return trip was due through Legship. Since Peymangste was not in the route we dropped it. However I would suggest one should visit Peymangste Monastery on his/her visit to Pelling. On the way to Singshore Bridge, Asia's second highest suspension bridge (so a must visit for the civil engineering students of Sikkim) we came across another waterfall, the source of which was completely shrouded by the fog created by the same. The name of which is Changey Waterfalls.
Next we visited the fishing farm at Maneybong followed by a brief road journey to and from Uttarey.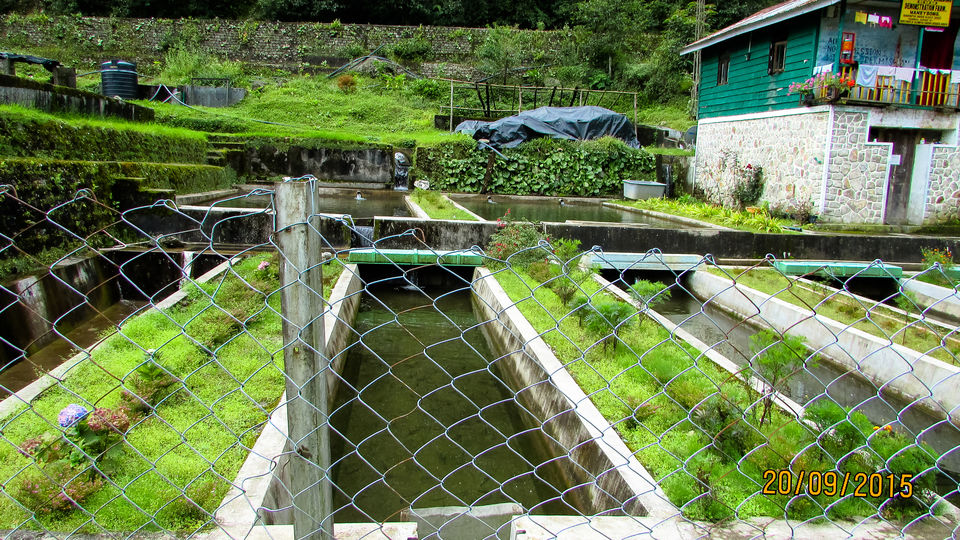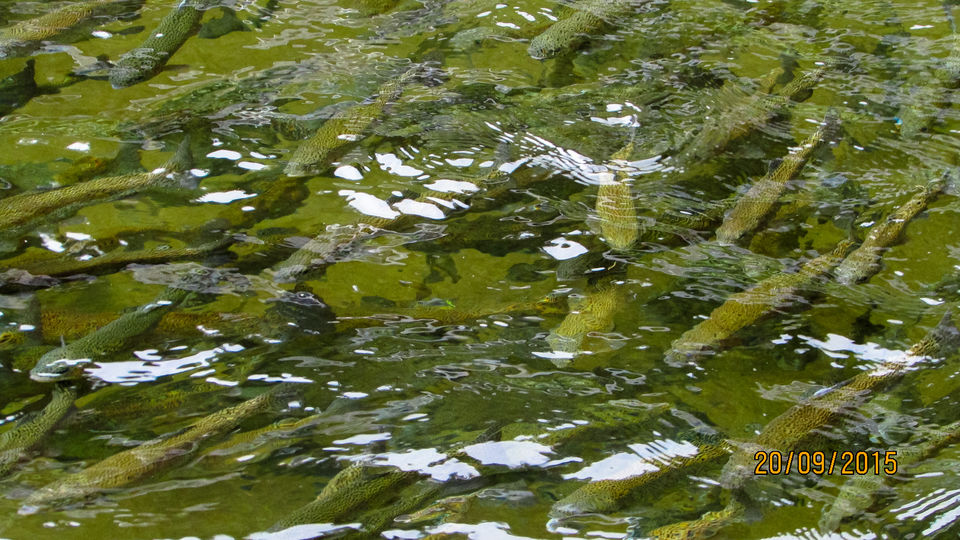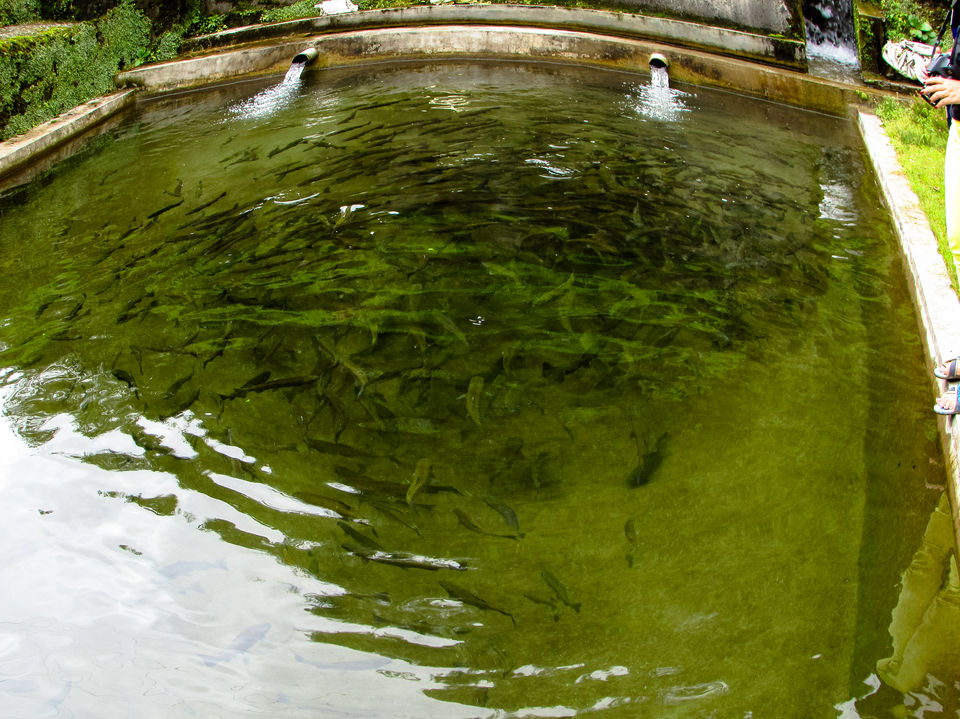 Came back along the same road and journeyed towards Rabdentse Ruins; it was previously the capital of Sikkim.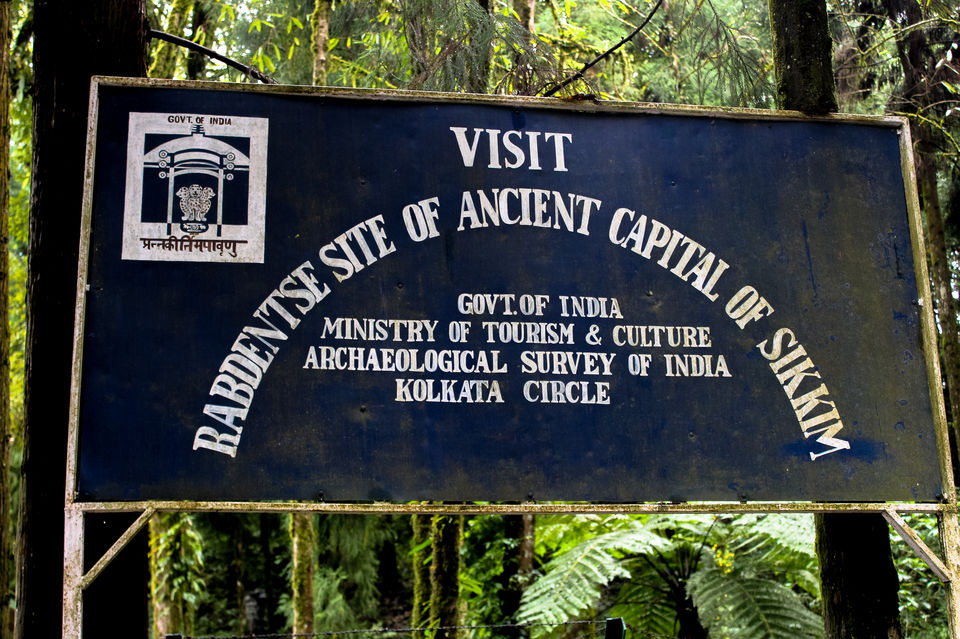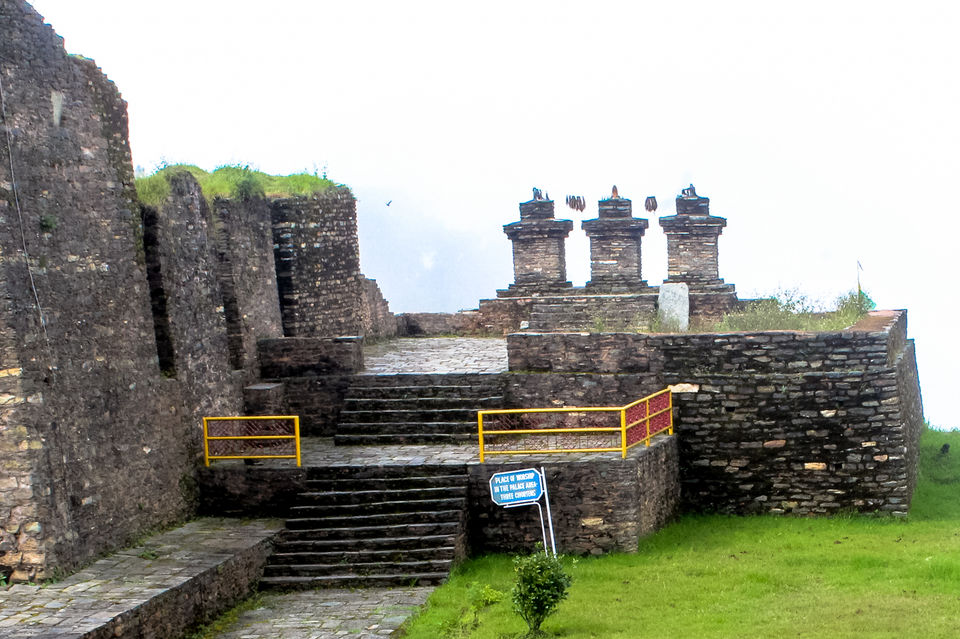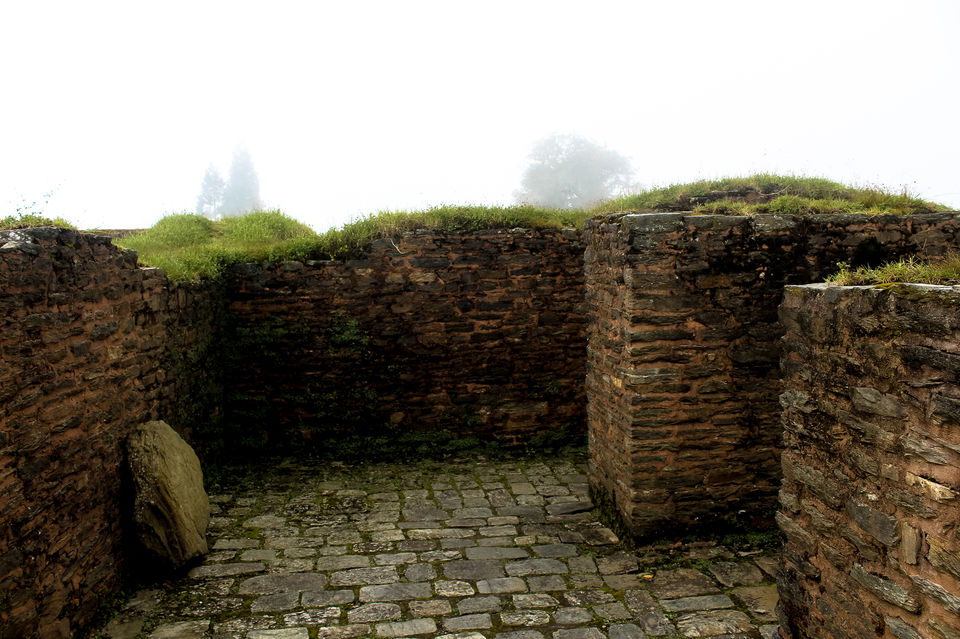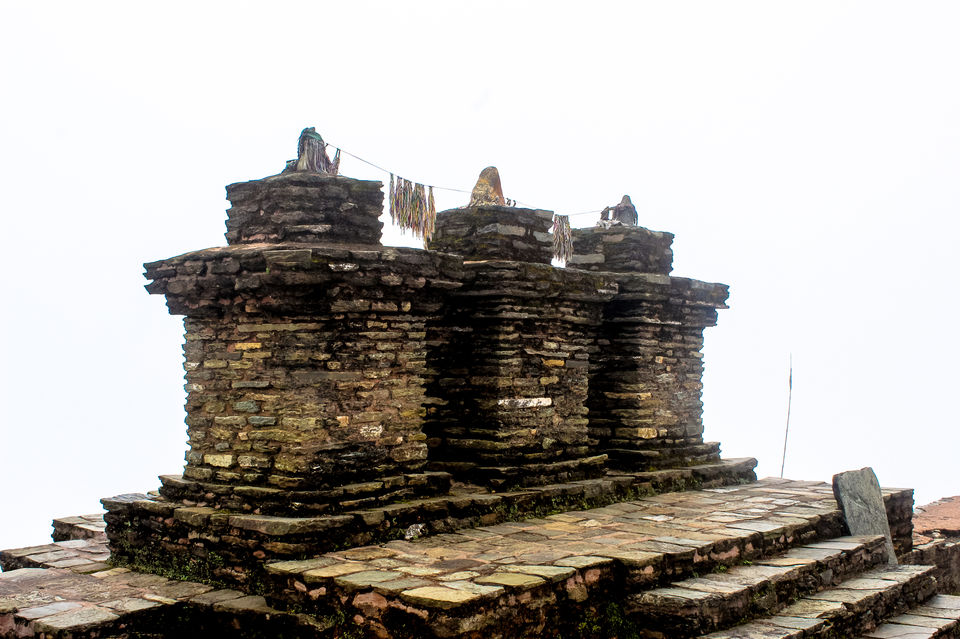 The last stop was Legship, Kirateswar Mahadev Temple after which we continued our journey back to Ravangla.