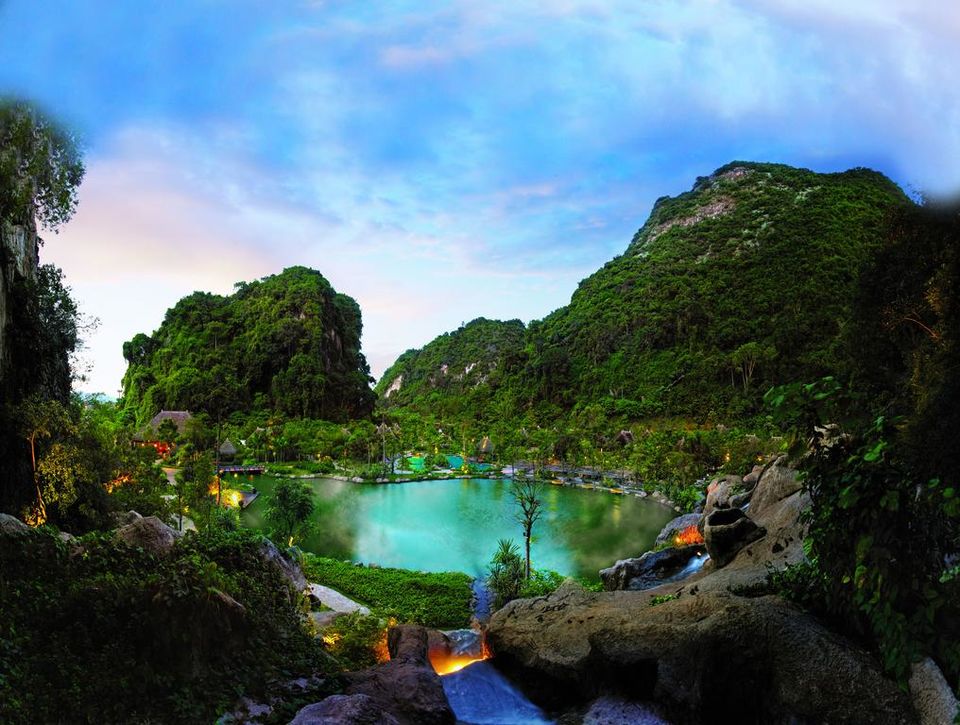 The capital city of Perak, Ipoh, is more than just a stopover destination while travelling between Kuala Lumpur and Penang. With a slice of old world history surrounding the new age boutique hotels, it is a popular destination amongst travellers. Nestled in the limestone hills of the city, is this rare find, to experience utmost luxury and calm in one of the top-rated properties of the region.
About the property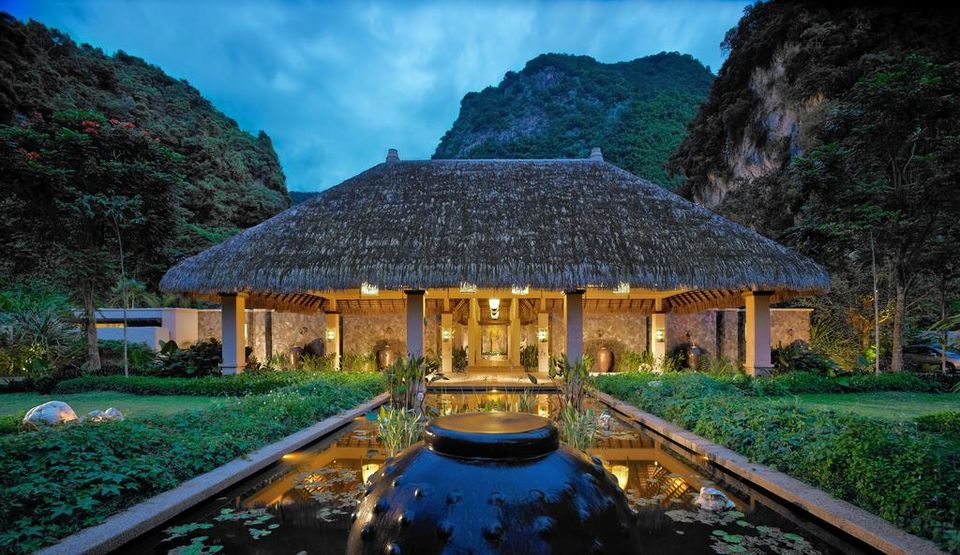 Spread over a huge area of 22.7 acres and surrounded by 260-million-year-old Paleozoic limestone hills, this property will amaze you with the natural beauty that it has to offer. With plush green rainforests and cascading waterfalls, it offers you a much-needed break to destress yourself.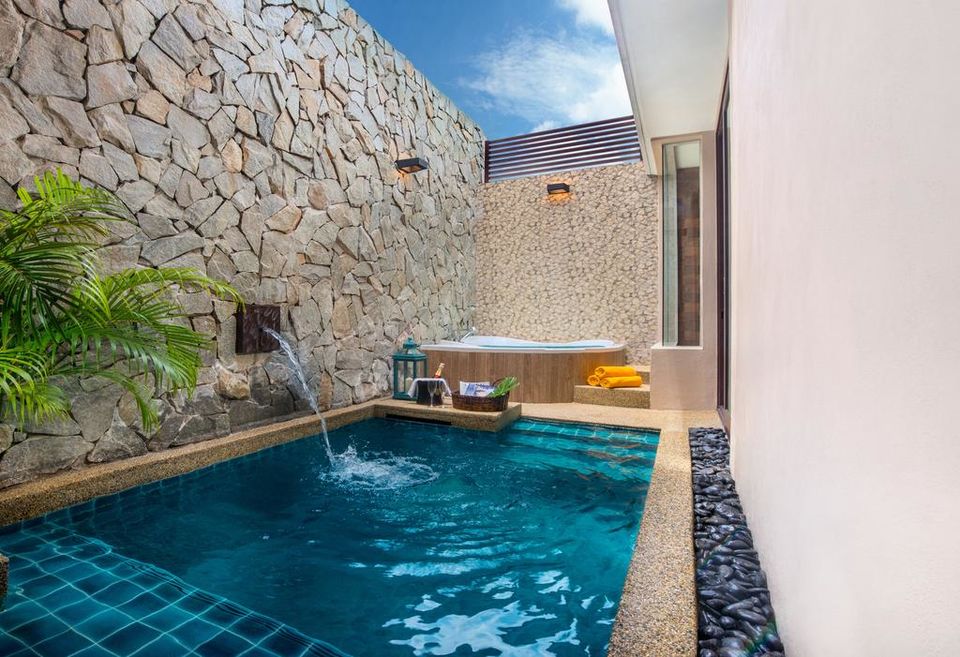 The property also has rejuvenating hot springs with naturally heated swimming pools that bubble up close to three million litres of water every day. You can choose to relax in these pools or their Jacuzzi bathtubs. Post a warm bath in their natural steam caves, the ice baths are a perfect place to take a quick dip to cool down.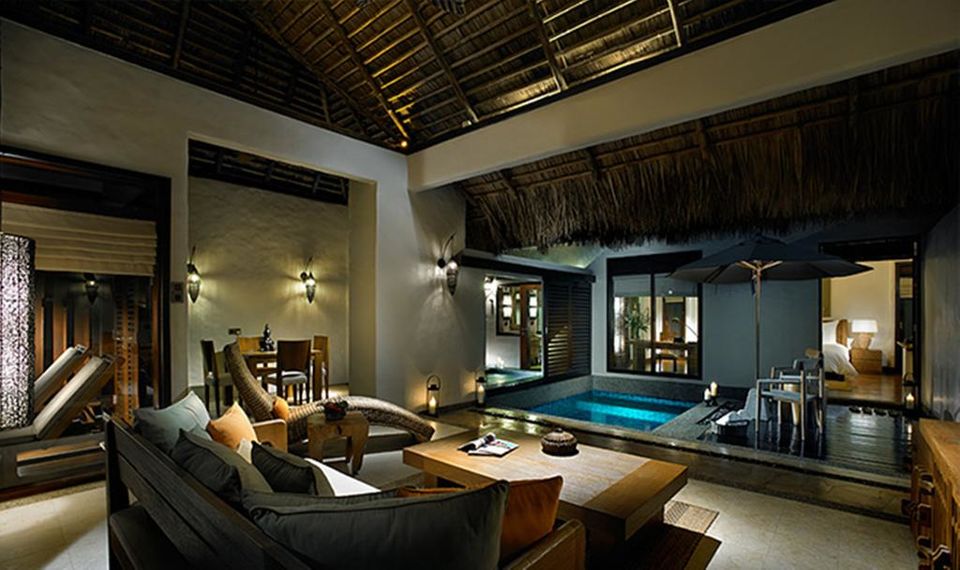 Your luxurious experience doesn't end here though as the resort offers some of the best spa and wellness facilities in the world. From restorative therapies like a Meditation Cave and a Doctor Fish Pool which cleans away your dead cells, the resort has all state of the art facilities.
Rooms
The property has 45 villas featuring 3 main categories of Garden, Water and Lake Villas.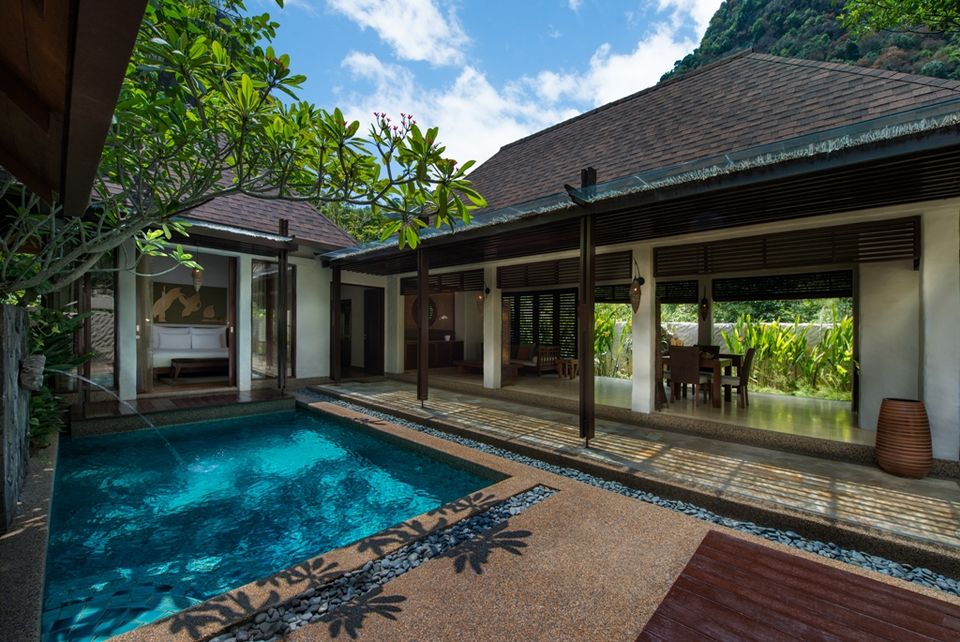 The Garden villa is a perfect choice for people who like being close to nature. The backdrop of natural caves and the jungle add a perfect touch to these rooms.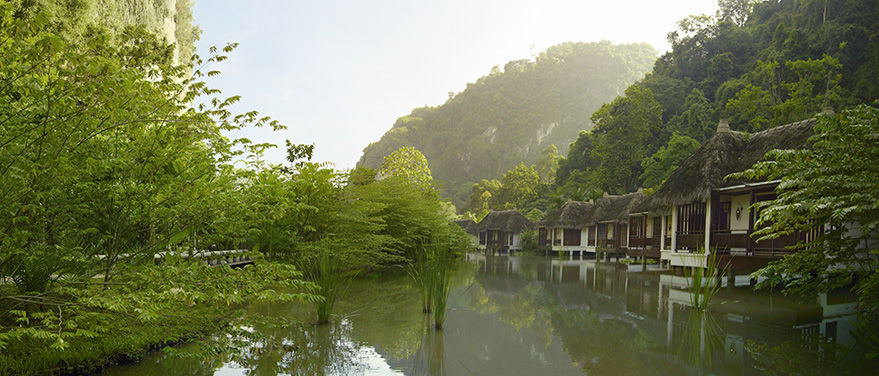 The Water villas offer you a chance to laze in the balcony while listening to the calming sounds of the canal.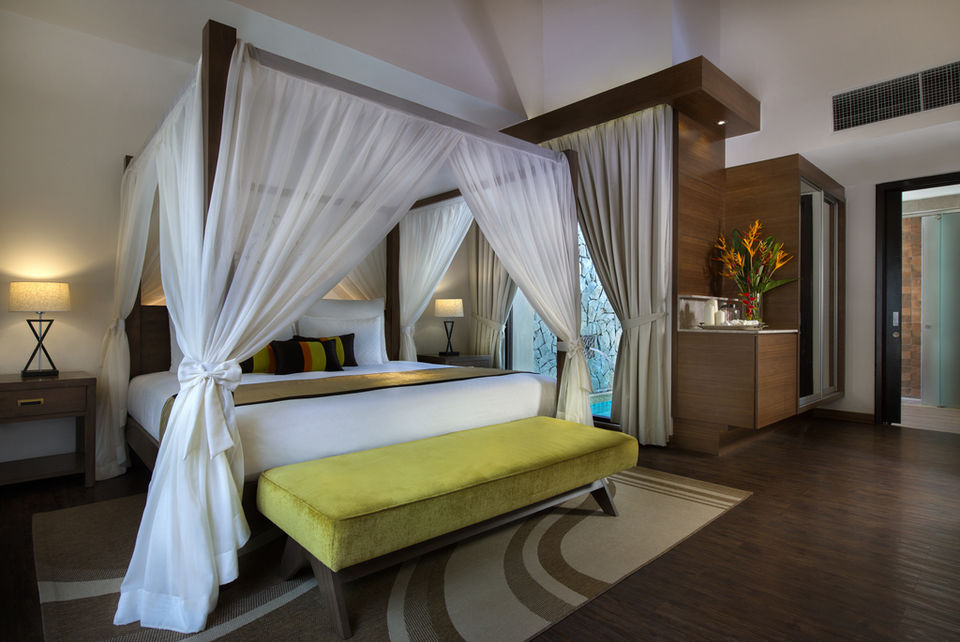 The Lake Villa is the smallest among the three, however it gives you breathtaking views of the best that the resort has to offer. The Garden and Water villas come with an additional service of a personal butler.
Ideal for
Couples seeking calm and a place to relax. The property does not allow kids below 12 years of age.
Cuisine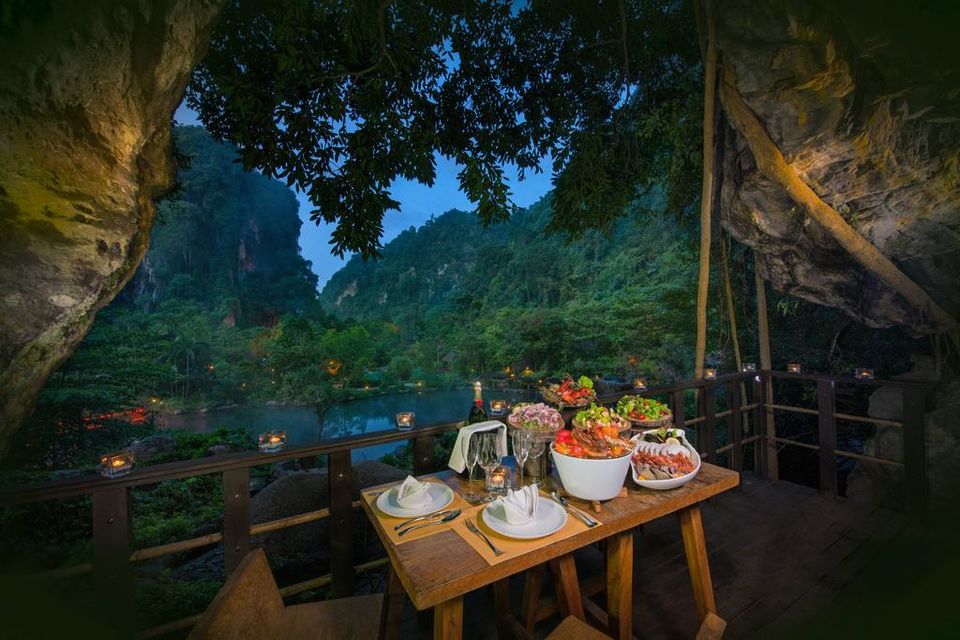 The property does not stop at offering relaxation therapies only with its wellness programs but takes special efforts to offer delicacies which are healthy and organic. From seasonal and low-fat dishes created like masterpieces to freshly made juices, they take a lot of care to provide well balanced meals. Locally produced vegetables and premium poultry and seafood are the secret to all their delicious meals. They can also cater to specific requirements as per individual needs.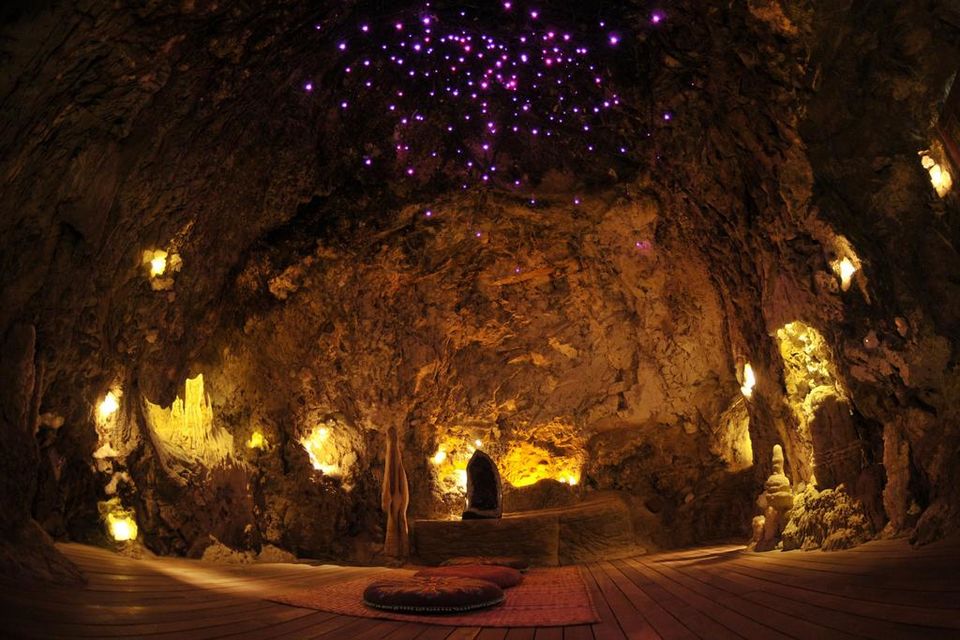 Choose between dining in Jeff's cellar which has some of the best wines in the world or the calming setting at Pomelo.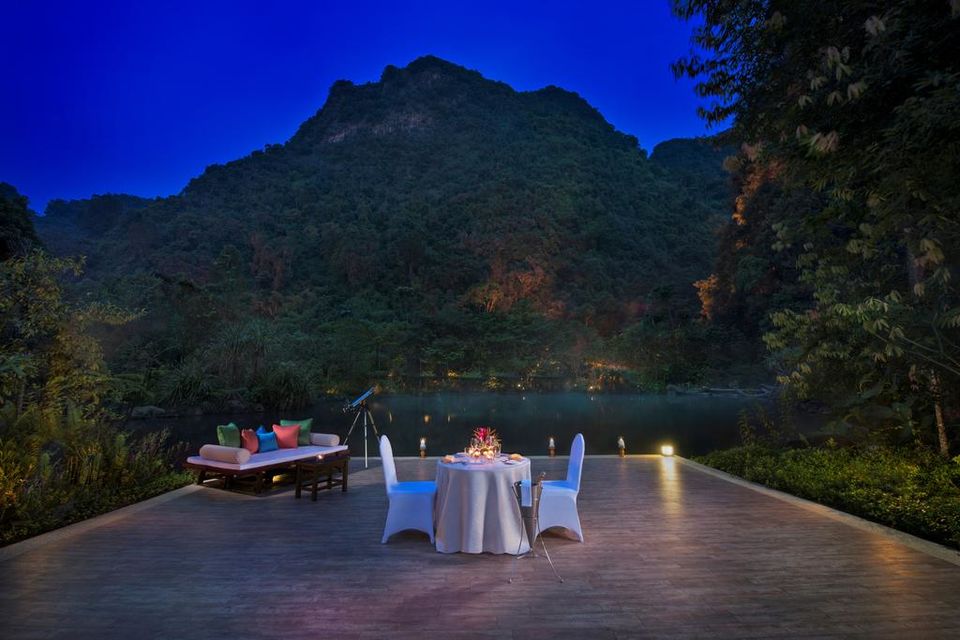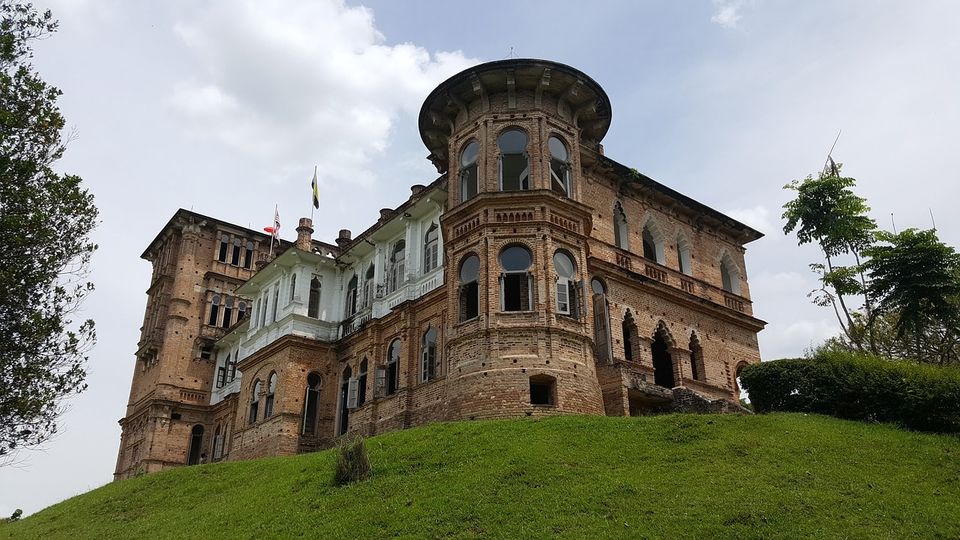 Most people travel here for a holistic experience in relaxation techniques and hence rarely step out of the resort. However, you must not miss out on visiting the beautiful Kellie's Castle or the Cave Temples which are a part of Ipoh's history. A stay in the Garden or Water villa also comes with a free pass to the theme park of Sunway Lost World of Tambun. The resort also offers tours to the local markets and nearby sights.
How to reach
Just a 15 min drive from the Ipoh City , you can take a private taxi from the Sultan Azlan Shah airport. Regular flights are available from all major Indian airports via Singapore or Malaysia.
Cost
The Lake villa costs ₹21, 800 per night, while the Water Villa costs ₹25,000 per night. The Garden Villa which is the largest among all rooms will cost you ₹25, 939 per night. All tariffs are on twin sharing with breakfast included in it.
You can book your stay here!
Have you stayed in any such exclusive resorts? Write about it on Tripoto.
Check out videos and more on Tripoto's YouTube page!