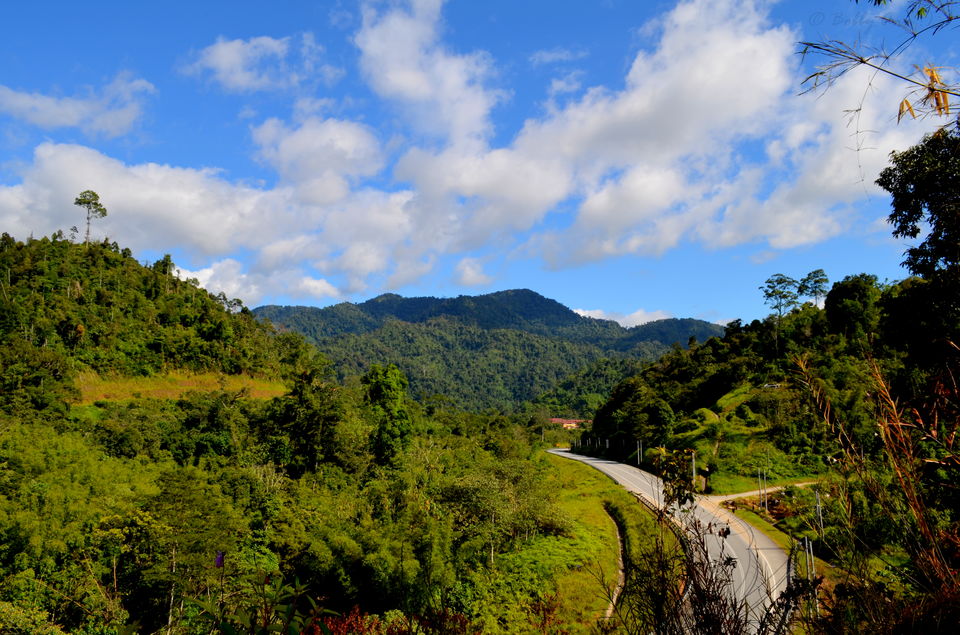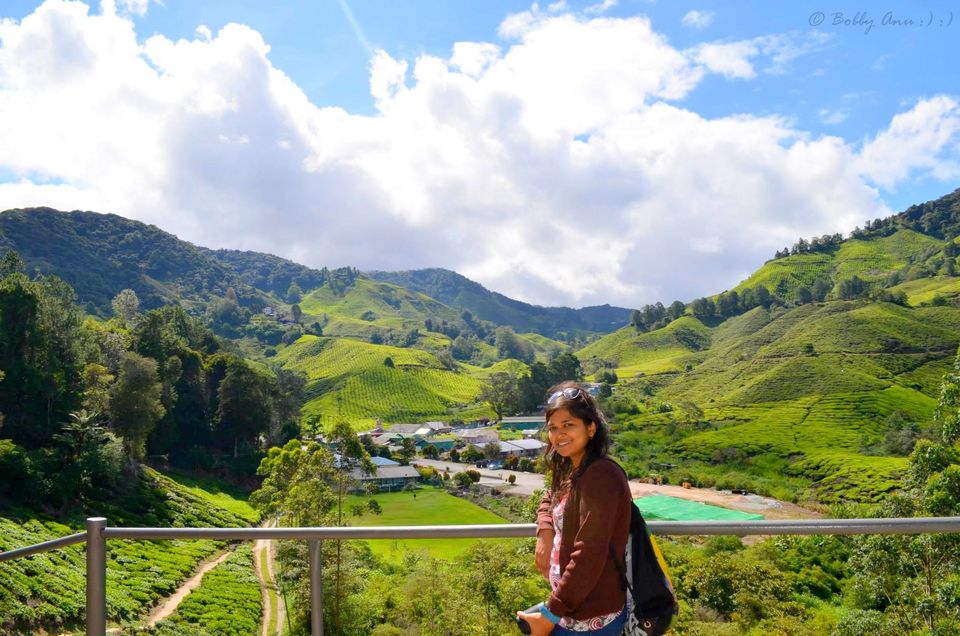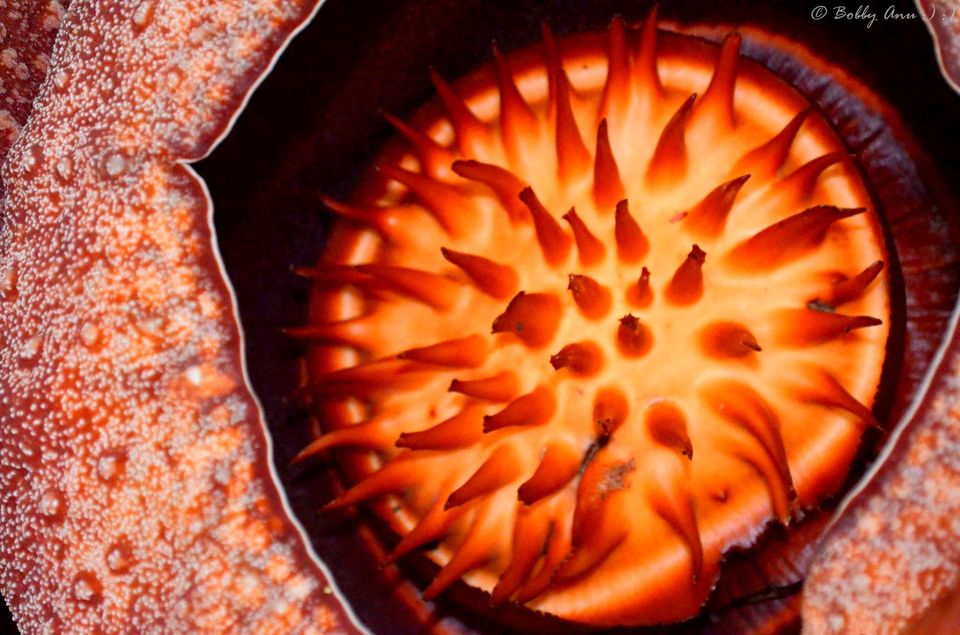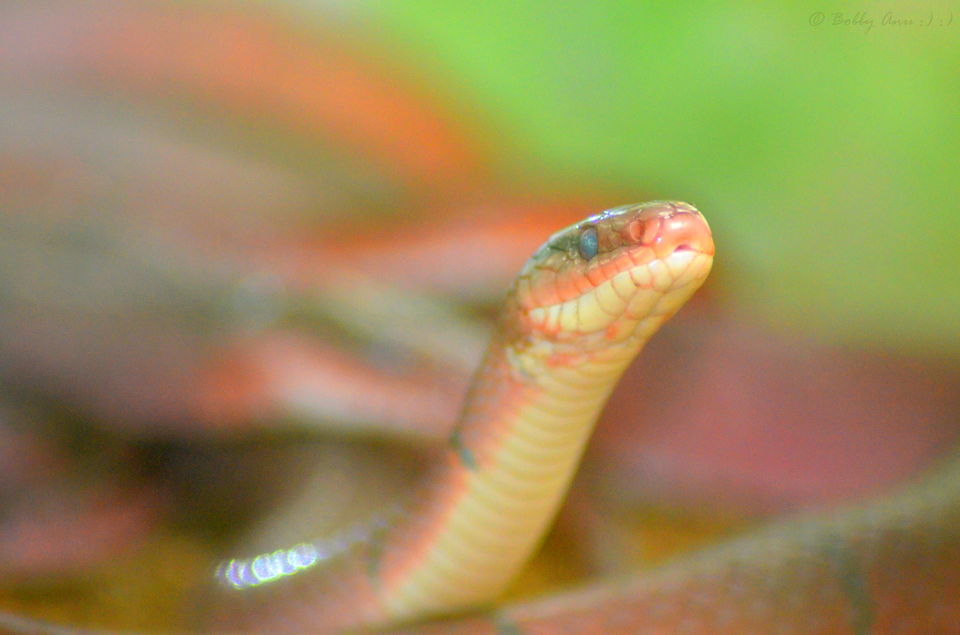 One of Malaysia's most extensive Hill stations situated 5,000 feet, above the sea level and with the size of Singapore.
Cameron Highlands is known for its tea plantations, vegetable farms, wild animals and serene lakes.
Places to Visit in Cameron
Cameron Bharat Tea Plantation
Strawberry farms
Honey Bee Farms
Butterfly Farms
Mossy Forest
Jungle trek to see Rafflesia flower (Check with the local guide before going for trek
We (Me & My wife) were here for 3 days and we still choose this place as a weekend destination from busy city.
Day 1
We took a bus from Puduraya Busstand in KL to Cameron Bus stand at 5 PM, ticket Fare - 35 RM and reached Cameron by 8 PM. Whoever visiting to Cameron, I prefer to stay at Tanah Rata where you get good transport and food.
Day 2
Started with visiting Strawberry Farms.



Don't miss to have a Yummy Handpicked Strawberry Ice cream.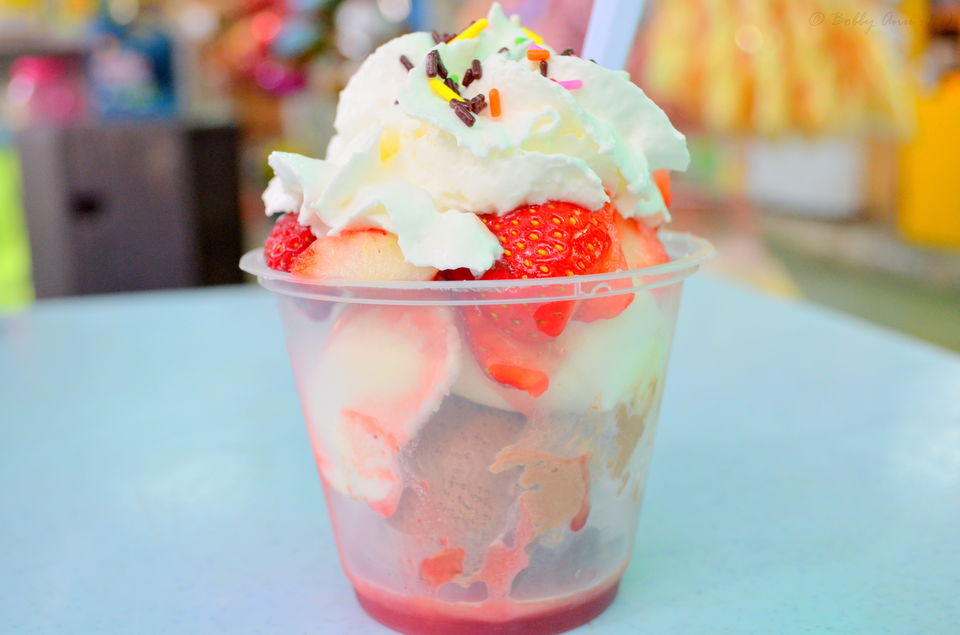 Next, visited Butterfly Farm and Honey Bee farms, where we get few pics of Poisonous snakes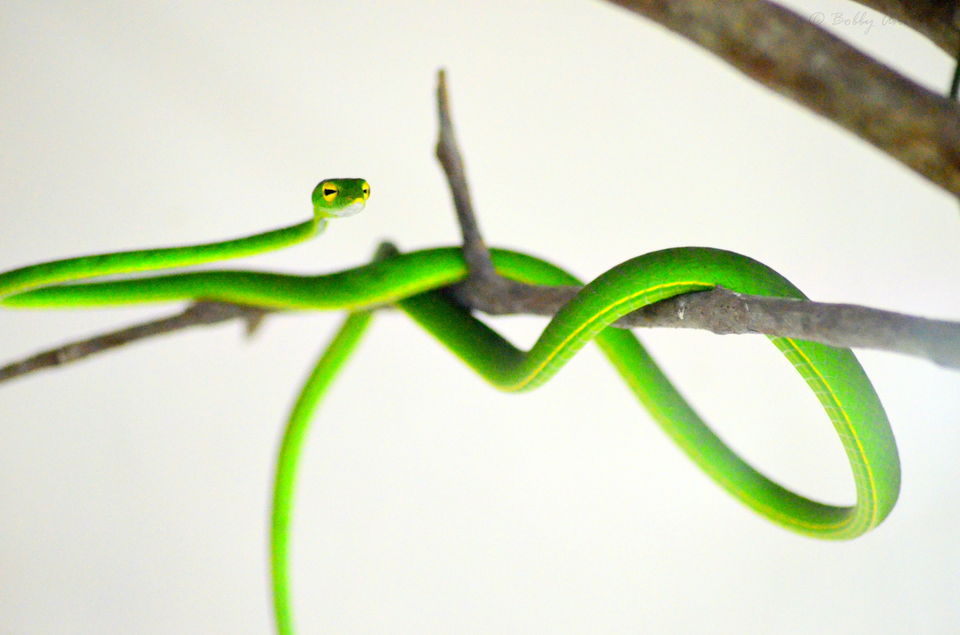 Colorful big butterflies in Butterfly gardens.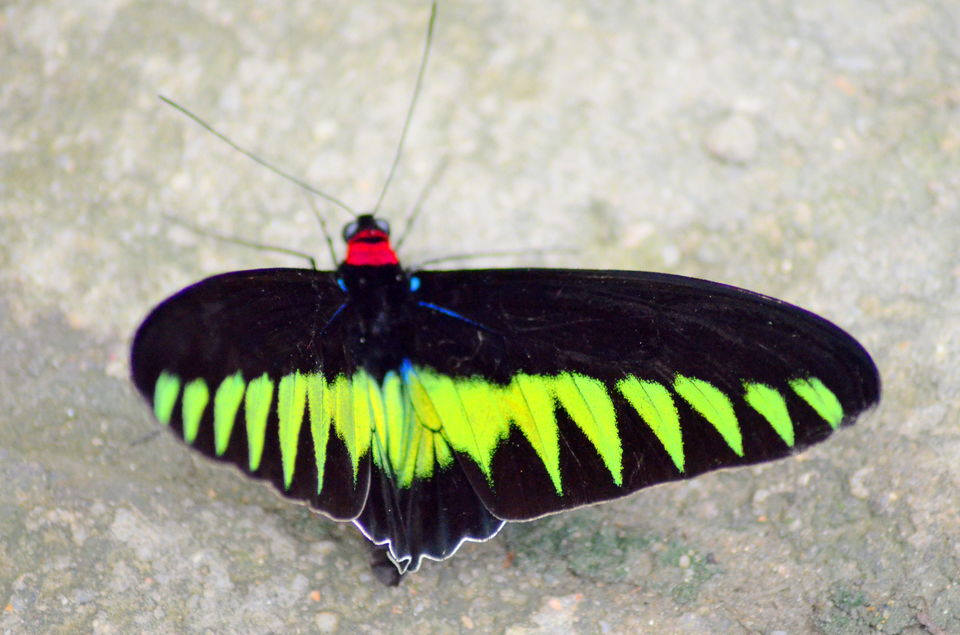 Had lunch in Tamah Rata and booked for Jungle trek from nearby local guide for next day to see the Giant Rafflesia Of Cameron Highlands.
Our rented Vehicle - Land rover, 4WD for rent for a day. Excited to drive this Beast on those roads.

Cameron Bharat Tea Plantation - 4km south of Tanah Rata, the views over this plantation are breathtaking. Don't come back without having a cup of tea there.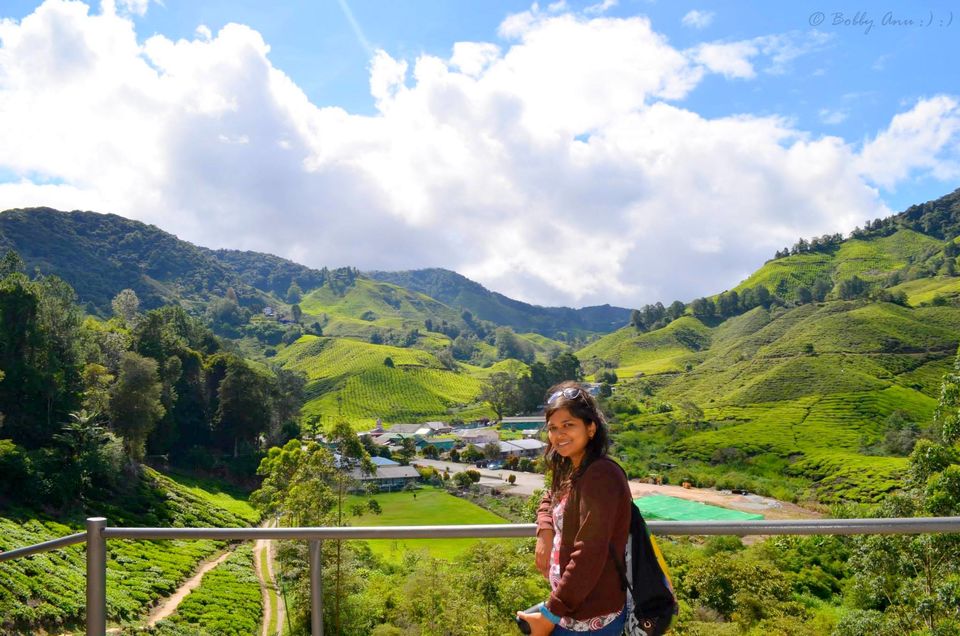 Restaurant at the edge of Bharat Tea Plantation- Having rest rooms, Tea, Coffee & Snacks available here.


Mossy Forest - A mystical forest surrounded by jungles and Tea plantations, which is very near to Bharat Tea Plantation.

A Beautiful Panorama view from top of Mossy Forest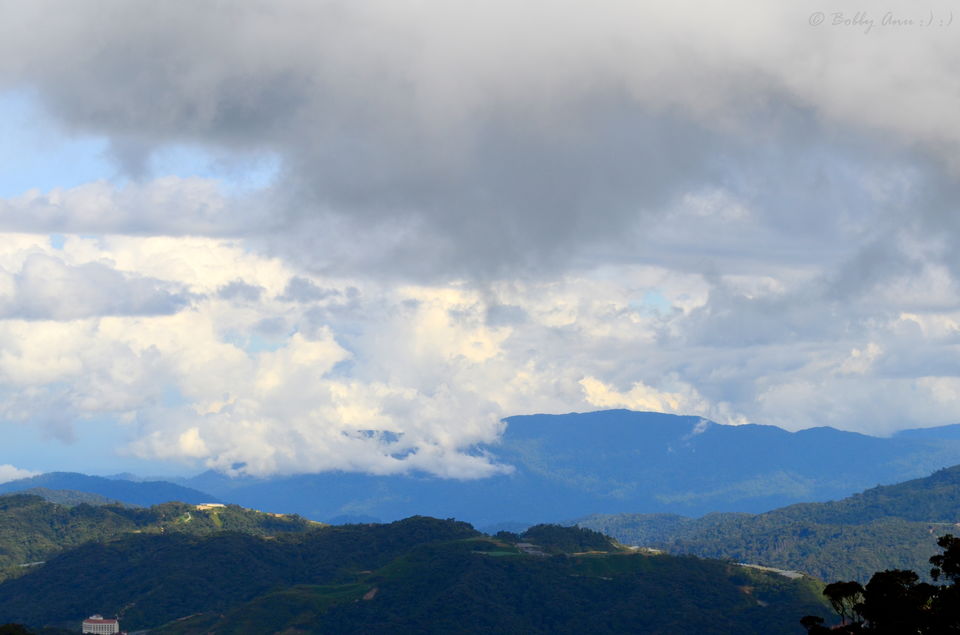 Venturing below the boardwalk to step on the forest floor, you will soon discover its moist peat-like texture, each step leaving deep water-filled imprints on the soil.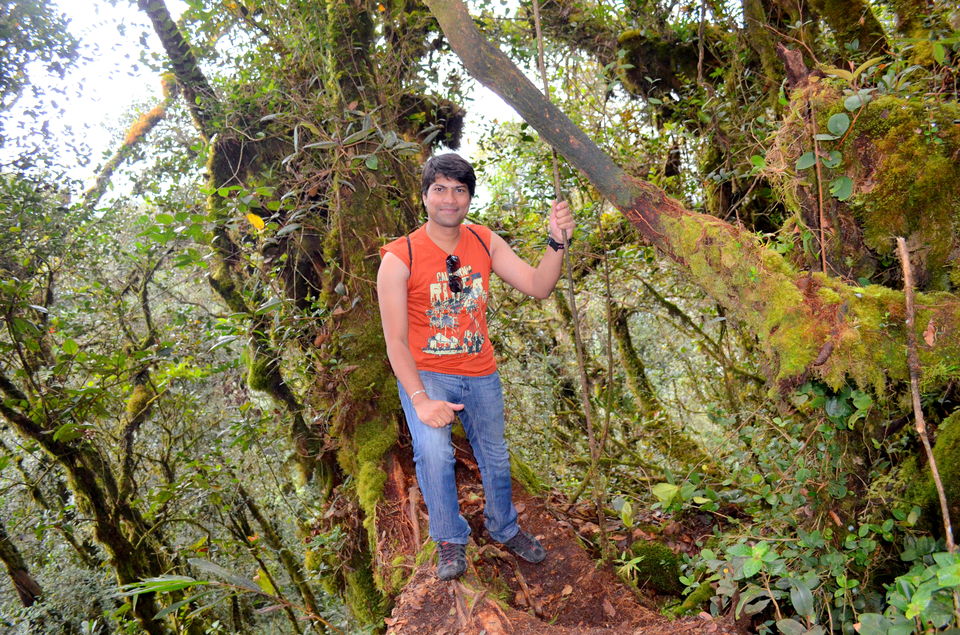 A beautiful walk among the clouds. Great pathway to walk and be safe. Natural beauty at its best. Gives you a sense of calm and peace in your mind after a walk through the forest.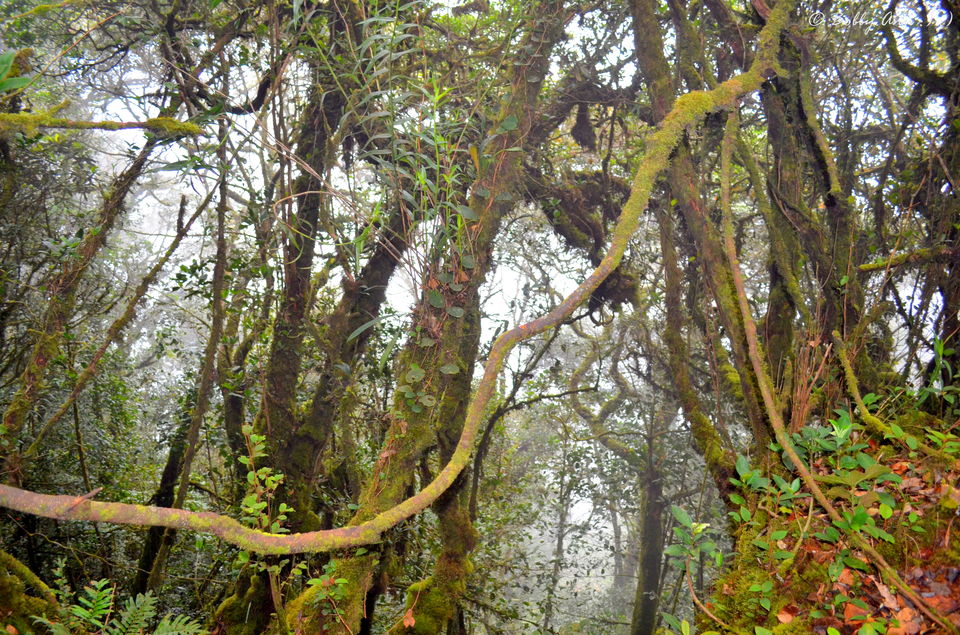 You can reach the top point of the Mossy Forest, which is 6561 Ft above the sea level, the path is really good and you have the wooden step way to climb that height.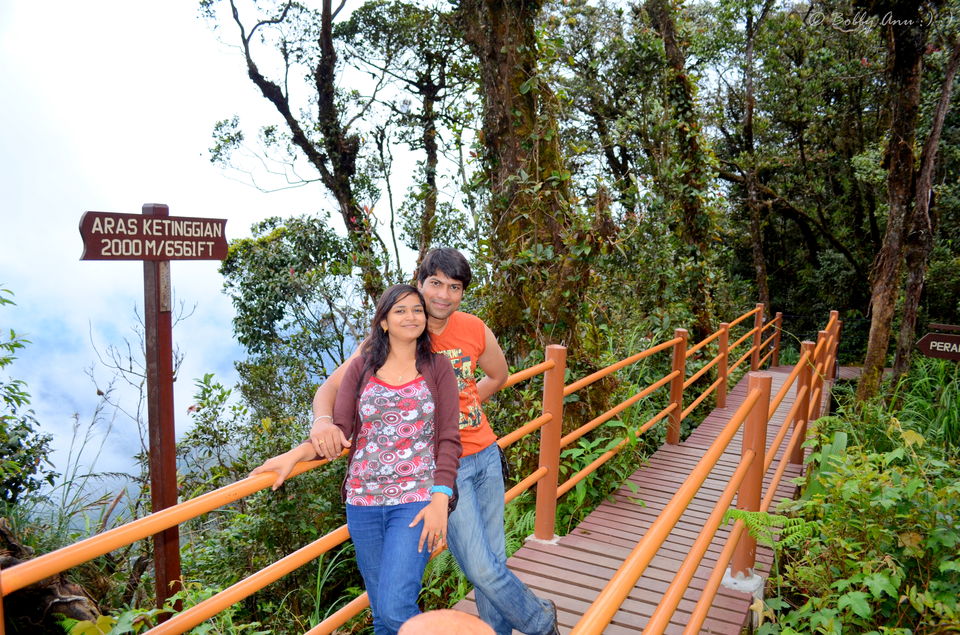 Next journey begins with 45 minutes drive to the Jungle trek starting point and almost one and half to two hours of trekking through lowland Rainforest to see the Giant Rafflesia Of Cameron. Safest way to do trek is with the local guide.
Giant Rafflesia Of Cameron - One of the largest flowers in the world in all its natural glory right here in Cameron Highlands.

You can get very sweet Bamboo water, which will be formed naturally in Bamboo sticks, like Coconut water.

Finally reaches Giant Rafflesia after 2 hours of deep jungle trek. Trust me, you need to really sweat hard to reach there.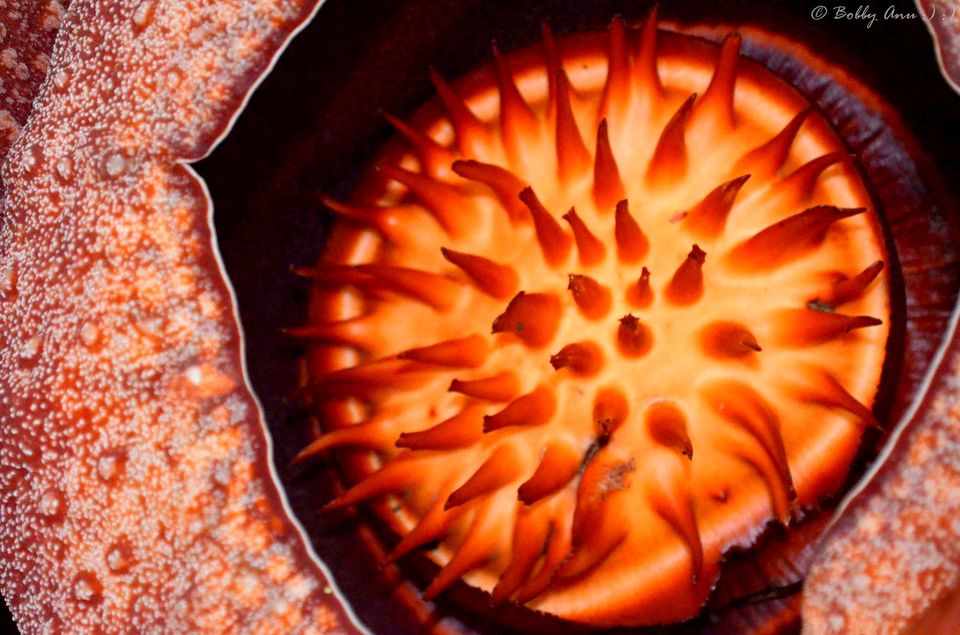 That's the end of Beautiful Cameron Highlands trip and looking forward to visit Cameron again.