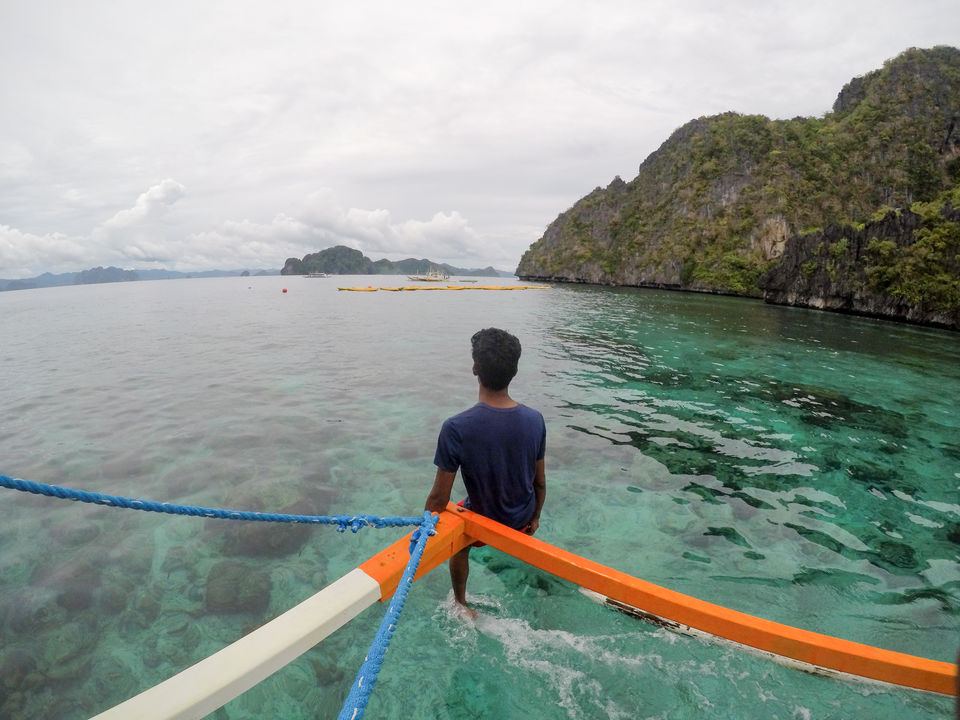 'Off the beaten path', an overused travel term over the past few years. Even though most people are yet to explore this walk of life, there are loads of people exploring new places and making the world a slightly smaller place. Meanwhile, there are destinations that are generic, yet missing out on them is not recommended. Before the world perishes and these island nations are under water, how about you head over to El Nido, on the Palawan island in the Philippines. When the beach is a stroll away, and the lagoons are full of crystal clear emerald green water, you just take a flight and kiss your worries goodbye.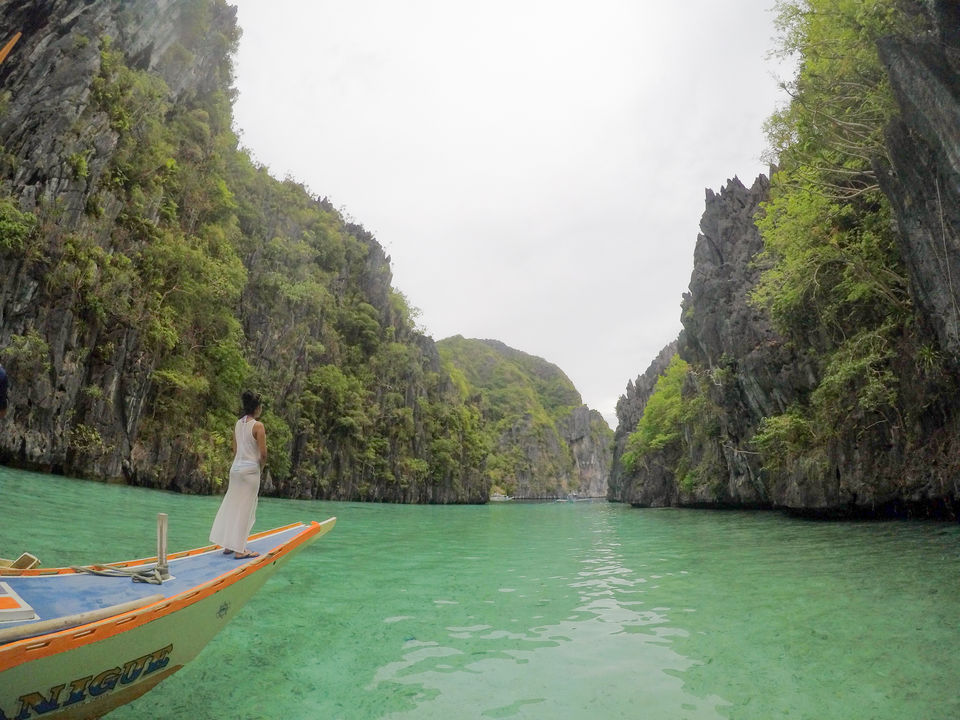 You can fly into Cebu, Manila or Puerto Princesa, all three of them are international airports and you can take a flight down to El Nido, or if you are at Puerto Princesa, hop onto a shared van and head over to El Nido (500 pesos). It's a 6 hour journey, which can be prolonged if the weather is rainy. 'First impressions aren't everything', this phrase described the El Nido experience for me, the place felt like a knock off Goa at a moments glance. I felt this intense dilemma in my mind about how to rationalise all the money I had spent in coming all the way out here. But before you know it, everything took a drastic turn on the second day, I went for a tour, met some brilliant and interesting people, had lunch on a beach the size of a Mumbai apartment and partied like it was my last day on earth.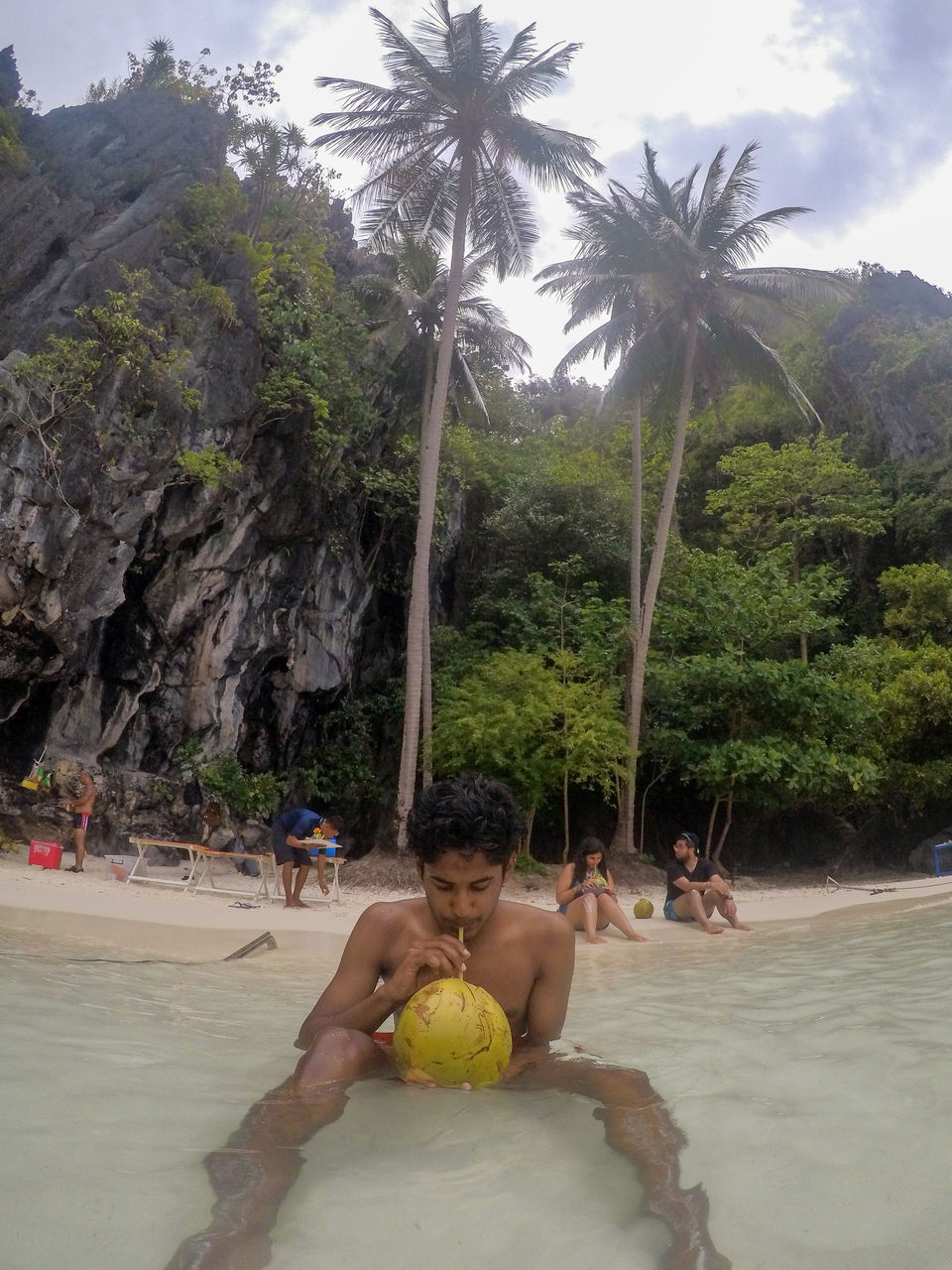 Sitting on the edge of the boat (because I wanted to and I can), we sailed calmly through the lagoons with the clear green hued water crashing at my feet. Large rock structures on both side and a swimming opportunity which isn't even up for competition. Swim through thin rock caves when you have to duck and watch the tides to just enter the lagoon (this is the way to enter the secret lagoon), while kayaking in the big lagoon, a serene landscape, has its own charms. A calm kayak ride with beautiful weather and just nature to keep you company, did someone just grant my wish?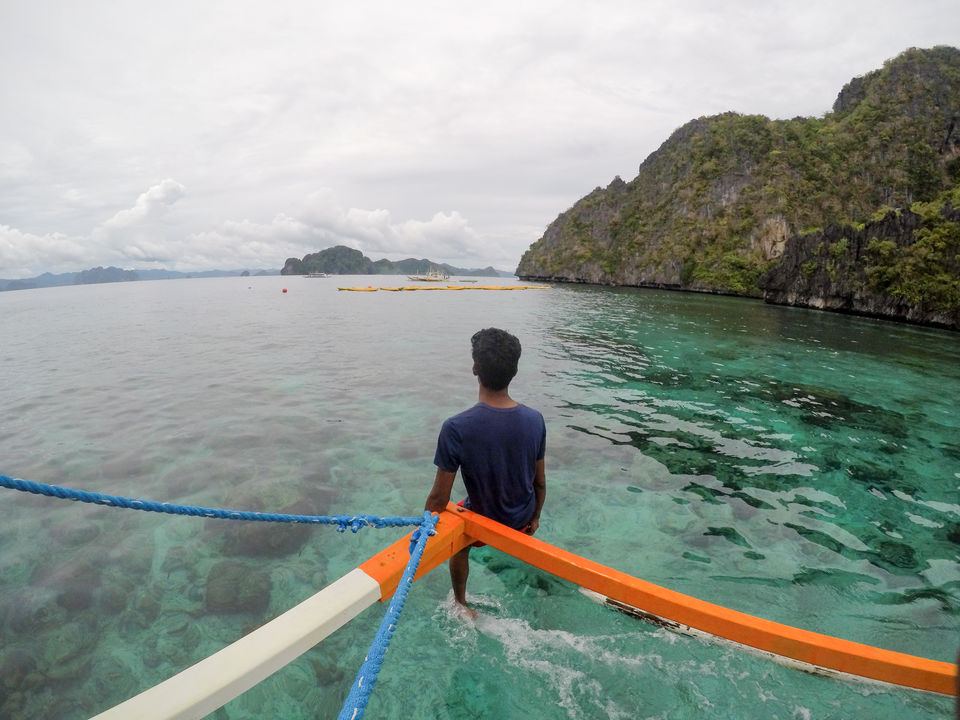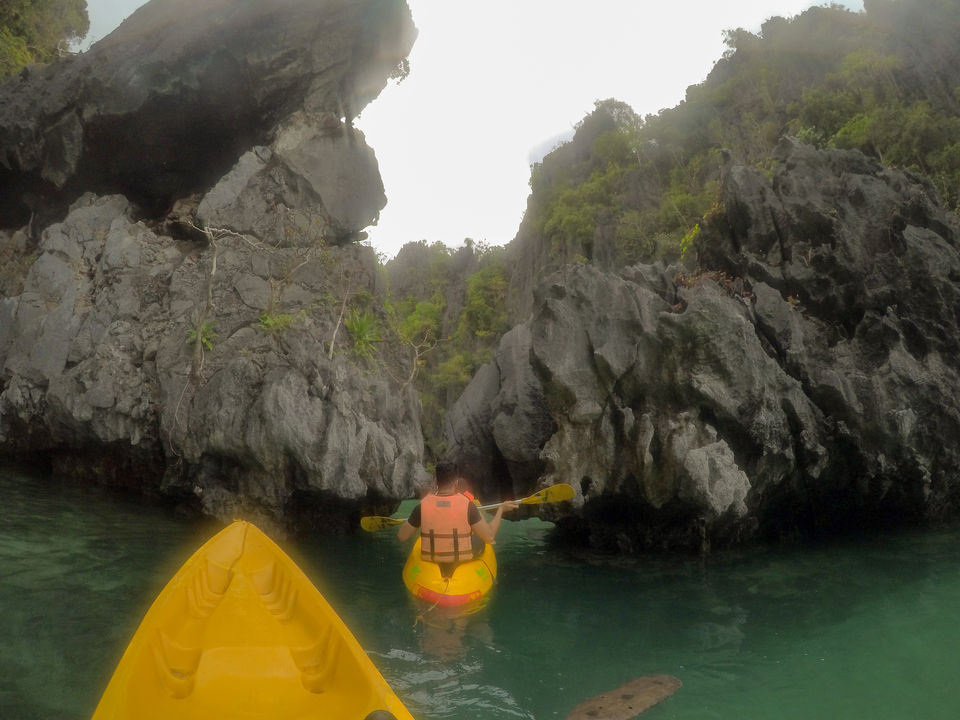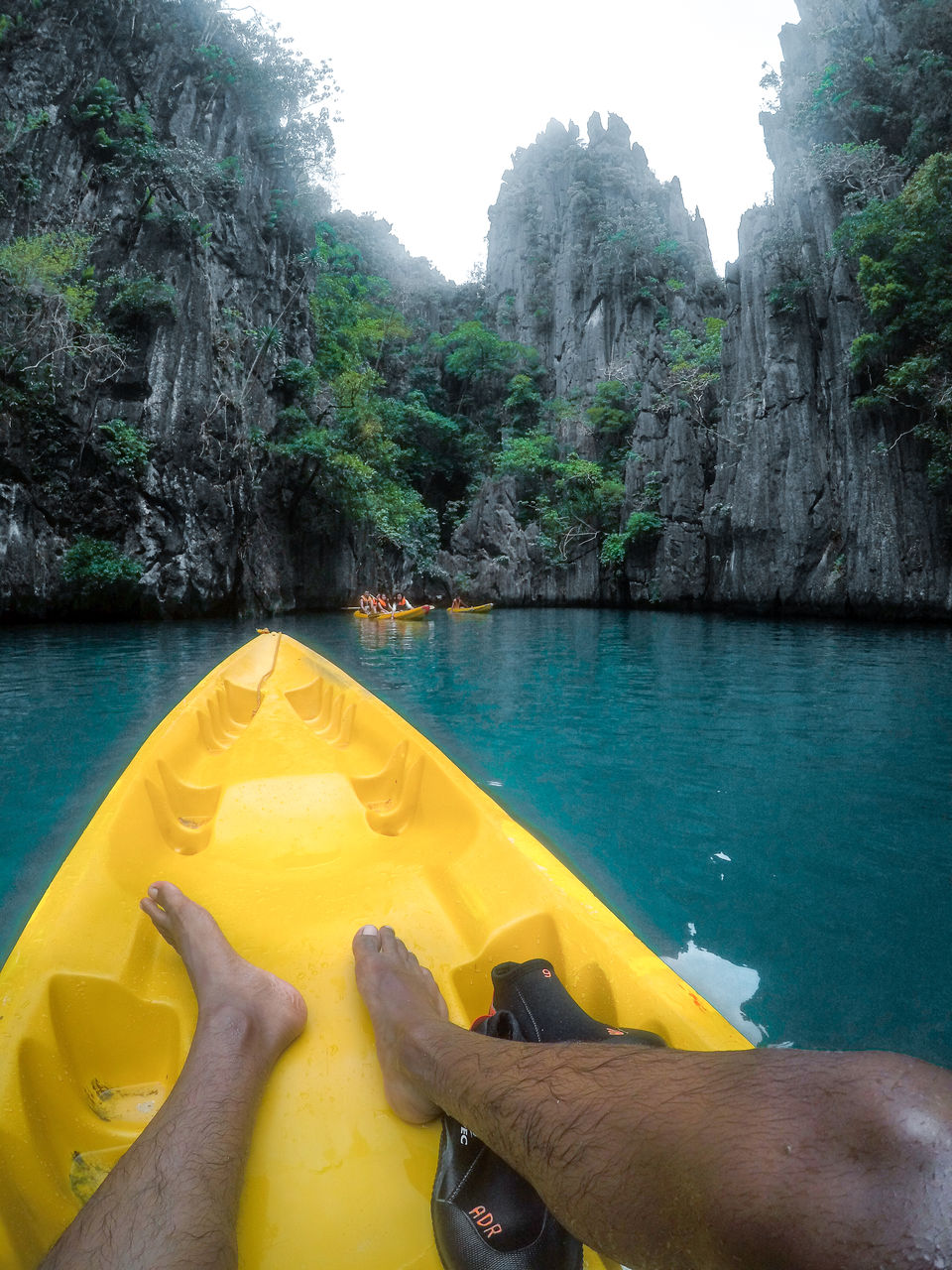 After this spellbinding tour you'll definitely want to go out and grab some food and have a couple of beers, 'Habibi' restaurant is a great pick, for a view of the sea and some cold ones with your new friends, while if you're craving some Indian food, 'Gandhi's revenge' is a popular and highly appreciated option. If you have the urge to go out clubbing; pub hopping is your best bet to get the most out of the night. Start at Sava Bar and when you're ready to move on, take a walk on the beach and pick a club which feels like your vibe.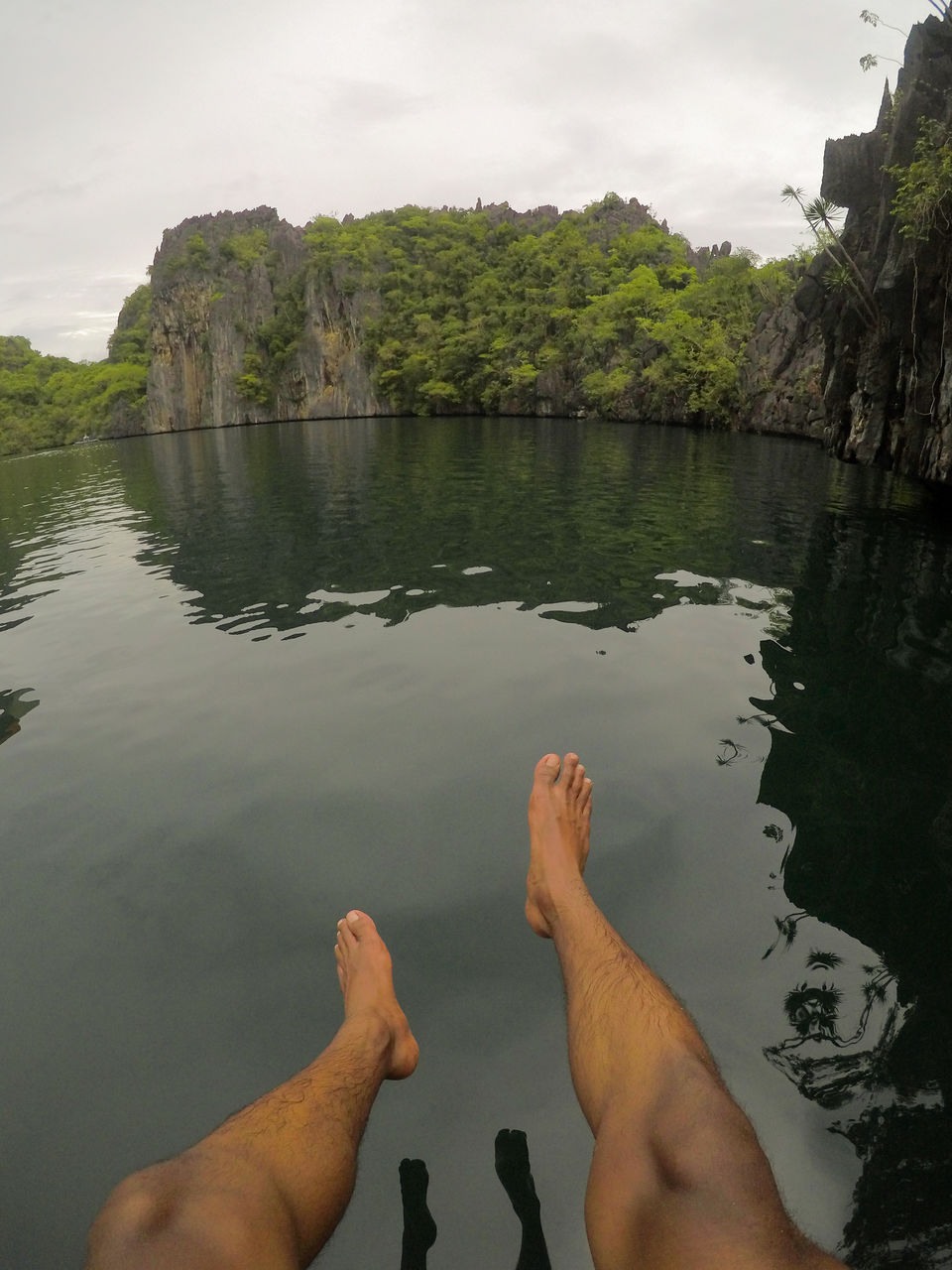 If you have a few extra days, take a shared van ride (available at the hostel, a return fare will cost you 600 Pesos) down to Nacpan beach for a day excursion while fighting the waves, drinking on the beach and indulging in some interesting conversations with a bunch of people at Mad Monkey Hostel. Head back in time to catch the sunset from Las Cabañas in El Nido and end the day on the note of ferocious waves, warm beaches and various hues of the sun.
Recommended stay: Spin Designer Hostel