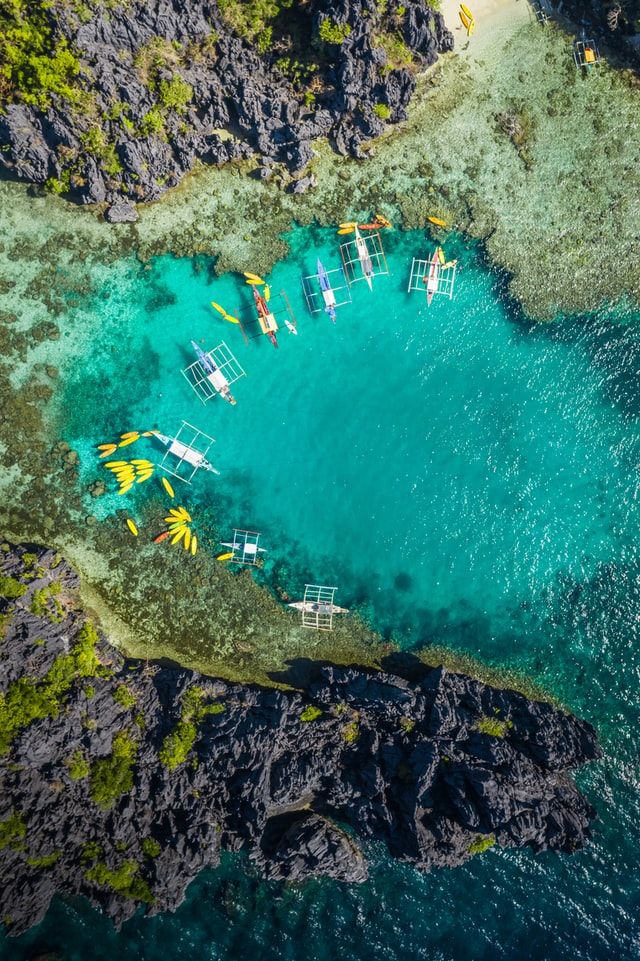 Island hopping in turquoise water and white sand. Eating freshly caught fish on a boat surrounded by tropical palm trees. Sounds like an island paradise reserved for the rich and famous, right? Well, I managed to experience all that as well as a secret beach or two in the Philippine town of El Nido on a budget that will not break the bank.
Okay so I won't fool you, the trip to the most Northern tip of the Palawan island where El Nido is situated is not exactly quick and easy but it's worth it. The most cost-effective way to do it is to fly into the Philippines Capital, Manila.
From there hop on a quick 1-hour 30-minute flight to Puerto Princesa. This will only set you back about R500 (1480 Pesos) for a one-way ticket. Then take a van to El Nido, which will cost you about another R500 (1480 Pesos).
This drive can take anywhere between four and seven hours depending on how many cars, goats and other roaming animals you need to dodge at high speeds. It is recommended to factor in an entire day of traveling to El Nido. However, you get to see epic views during the drive to your destination.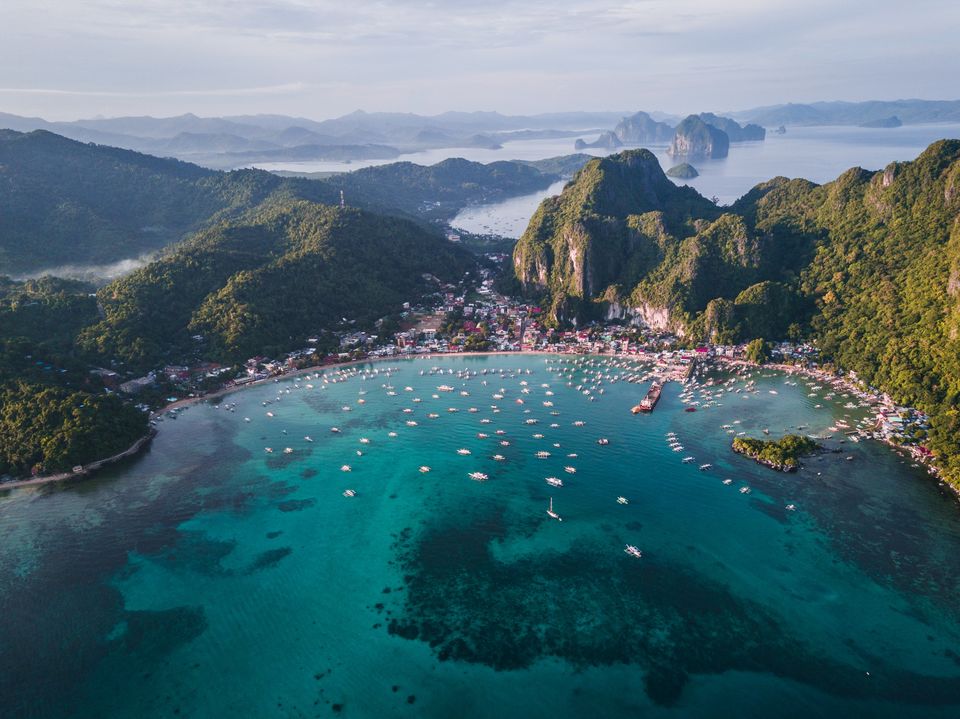 You'll finally arrive at a place so far away from anything you immediately feel like one of the locals. With your toes in the sand, sipping on a drink, mesmerized by the turquoise sea you will forget all about the anxiety-inducing events of earlier in the day.
Once you have arrived on the island it can be pretty overwhelming to decide on which day trips to take as you are bombarded with different vendors trying to sell you packages. I researched my different options online and pre-booked my El Nido tours at the best prices before my arrival.
I opted for Tour A and Tour C which cost a total of R944 (2784 Pesos) for both tours. It was the perfect mixture of island hopping, snorkelling, kayaking and exploring secret beaches.
I met great people on both day trips, ate amazing freshly cooked fish and just basked in the beauty that surrounded me. I visited El Nido in December and would advise visiting the island anytime between November and May as this is their dry season and it's unlikely that you will encounter any cyclones or bad weather.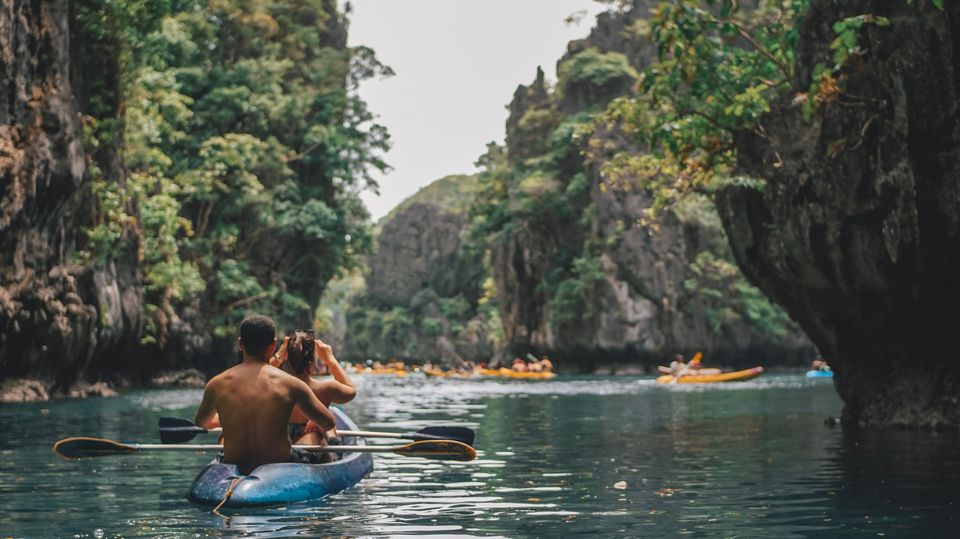 The town is very small and accommodation options are quite limited. There are no major hotel developments which adds to the charm of the place. You will either find yourself staying at a local BnB, hostel or backpackers.
I stayed at Outpost Beach Hostel which is one of the more famous hostels on the island. It cost me R2000 (5898 Pesos) for six nights in a four-bed dormitory room. It's located in the perfect spot, right on the beach and on the same street as all the main bars and restaurants.
I made amazing friends and continued traveling through Vietnam and Cambodia with two of the guys I met. Considering that you need to factor in two full days of traveling in and out of the island, six nights and four full days on the island was perfect for me.
I was traveling to other countries as well but if the chilled island life is for you, and this is the only place you are visiting, then I would suggest an extra day or two.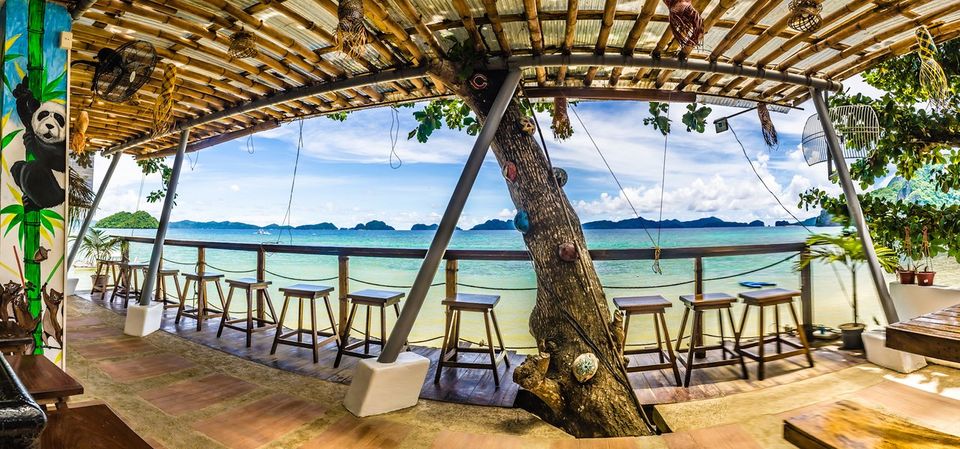 Finally, I will leave you with a pro tip that I learned the hard way. If you are traveling on a South African passport, you don't need a visa for a visit of fewer than 30 days. However, you do need a flight out of the Philippines to prove that you will be leaving.
Not knowing this and undecided as to how long I would spend in the Philippines and which country I would visit next I didn't book my flight out. So while I frantically stood at the airport using a very rusty WIFI connection trying to rectify the situation, I missed my first flight to Manila. However, it all worked out in the end and this is a trip I'd love to do again soon.