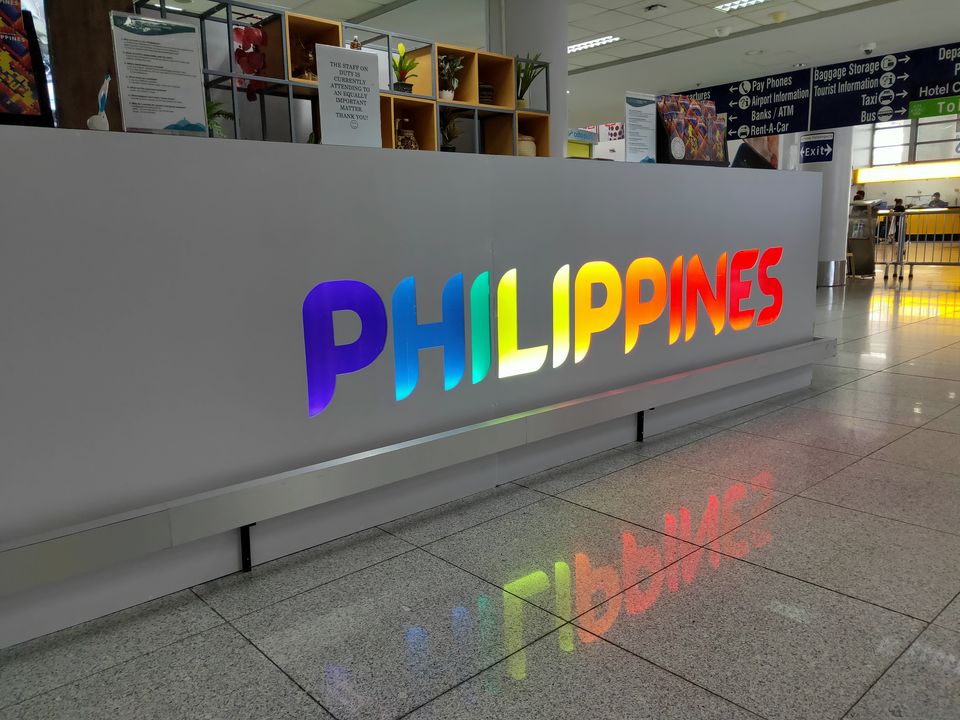 The most awaited and on a verge to cancel was my PHILIPPINES trip. The covid wave had just hit the world and we planned and prebooked our honeymoon suites. Praying daily: "Please don't cancel the bookings" and finally we made it.
We started from Bangalore airport and the first stop was Manila then connecting flights to Puerto Princesa.
Starting on the part1 of the trip: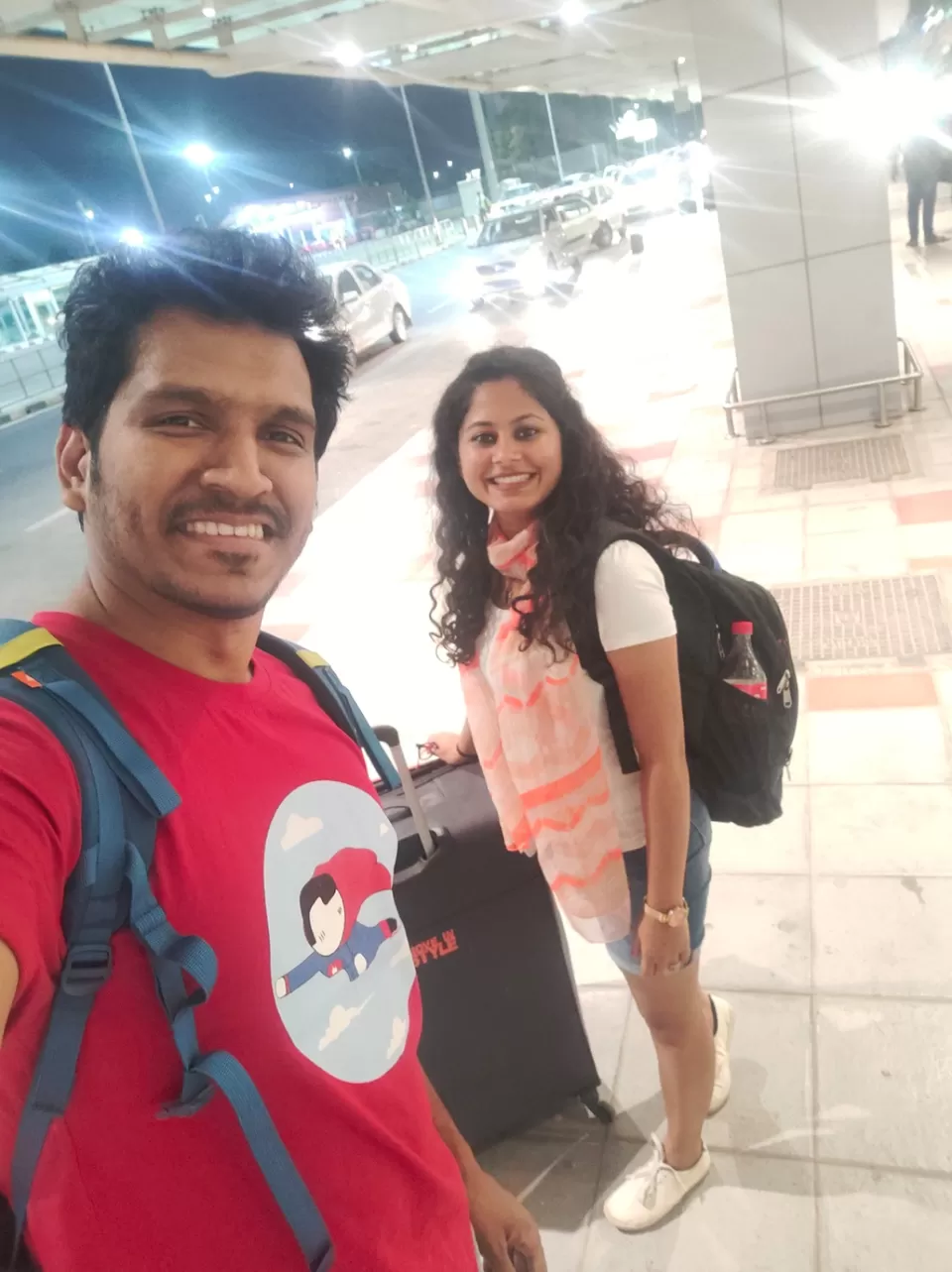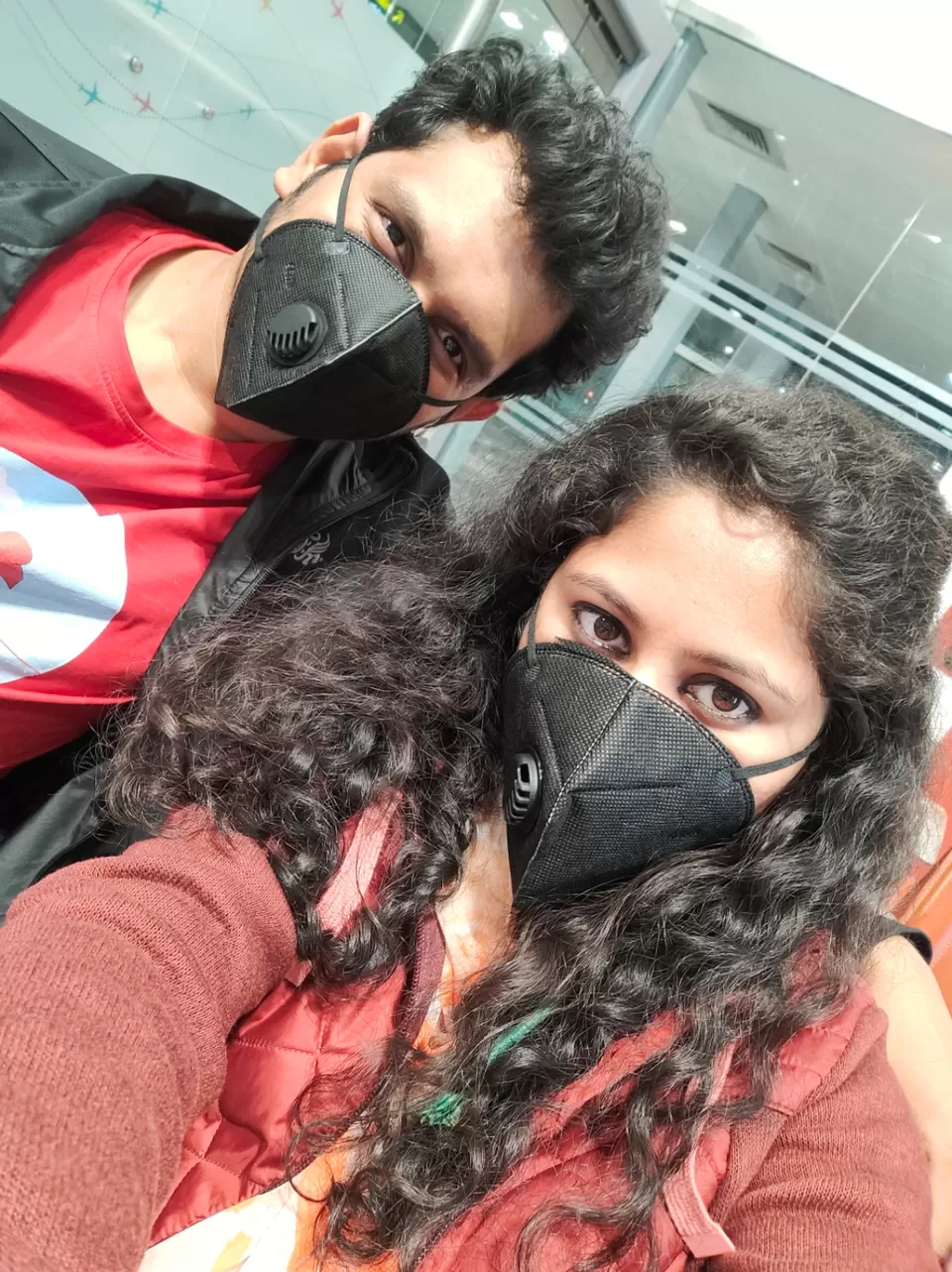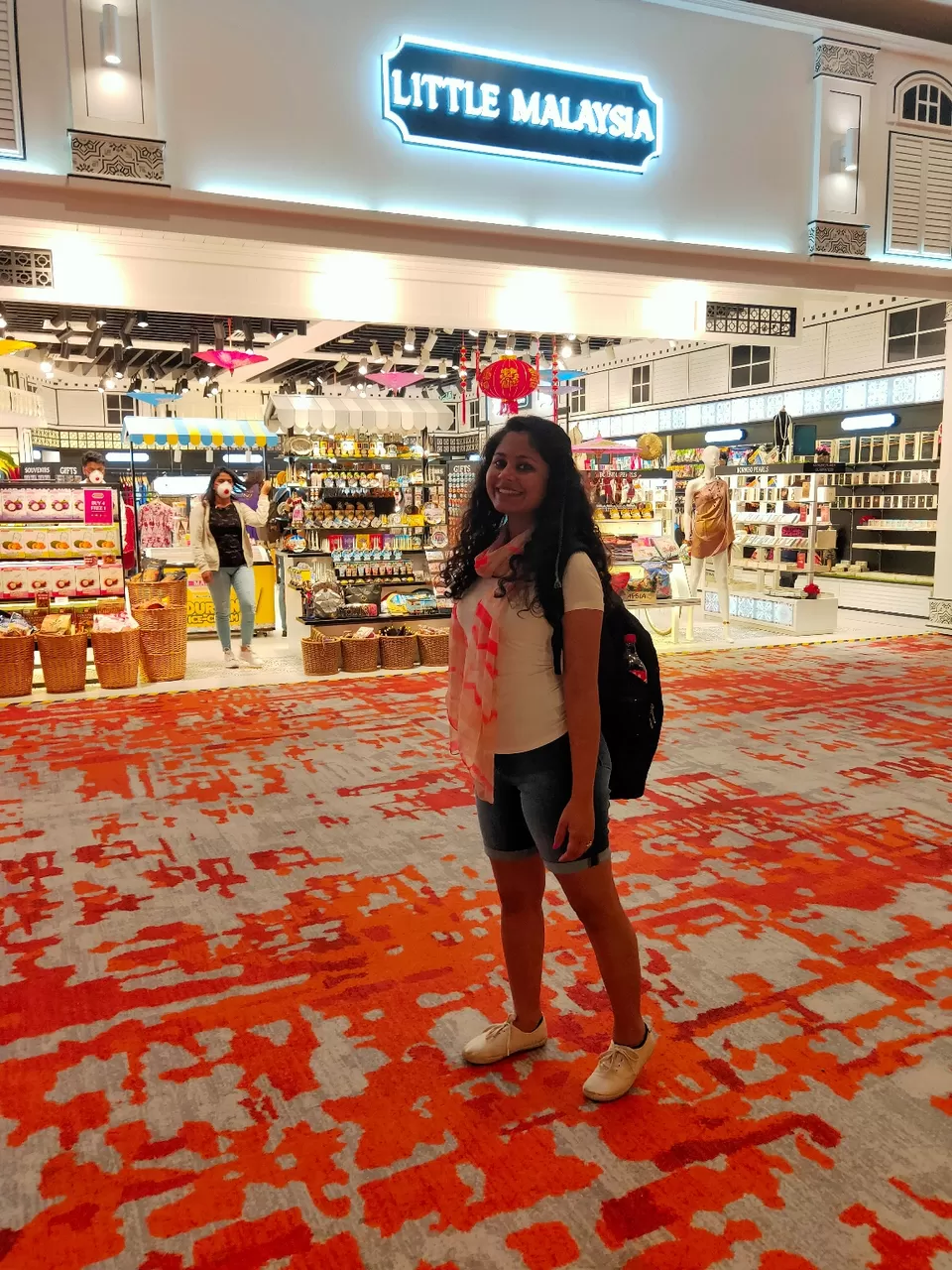 Puerto princesa is a very small place not much to roam around in short, we took a vehicle from airport to reach our hotel (Julieta's pension house). And trust me, they have the most amazing breakfast.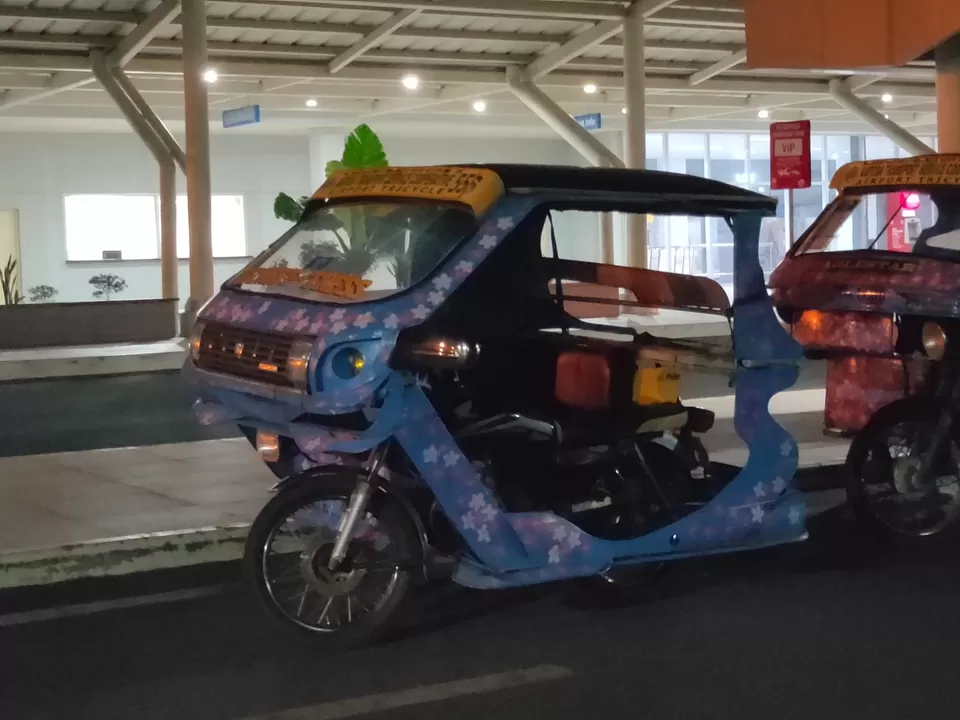 Dinner time! @kinabuchsGrillAndBar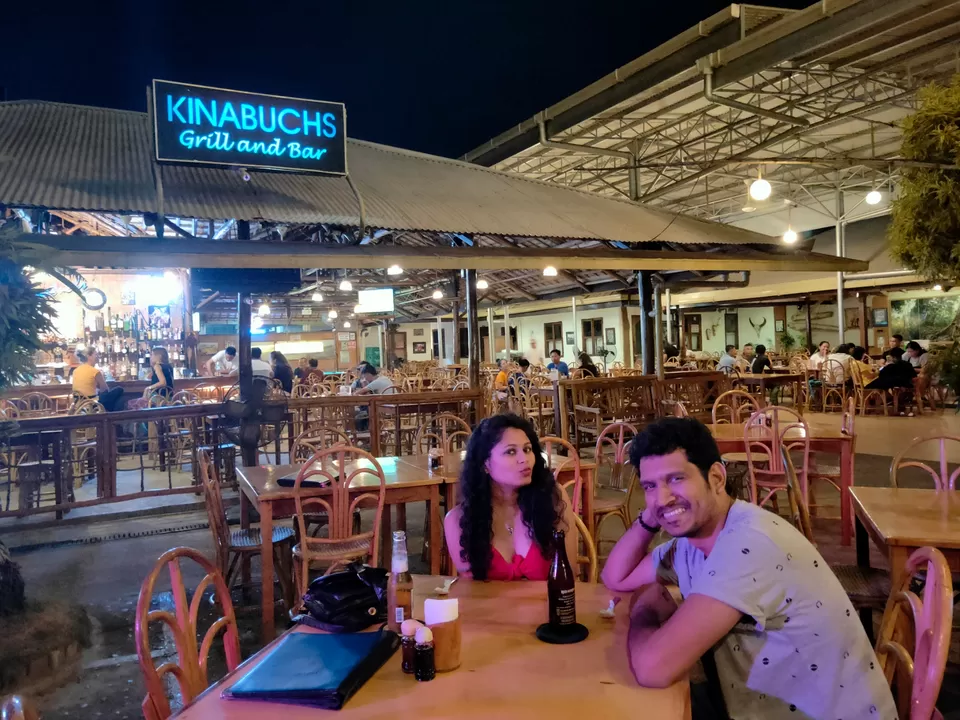 There is no direct way to reach El Nido, hence a road trip. Shared taxi would not cost much bdw.
We reached our resort Huni Lio, right at the Lio beach. Pretty and tempting ❤️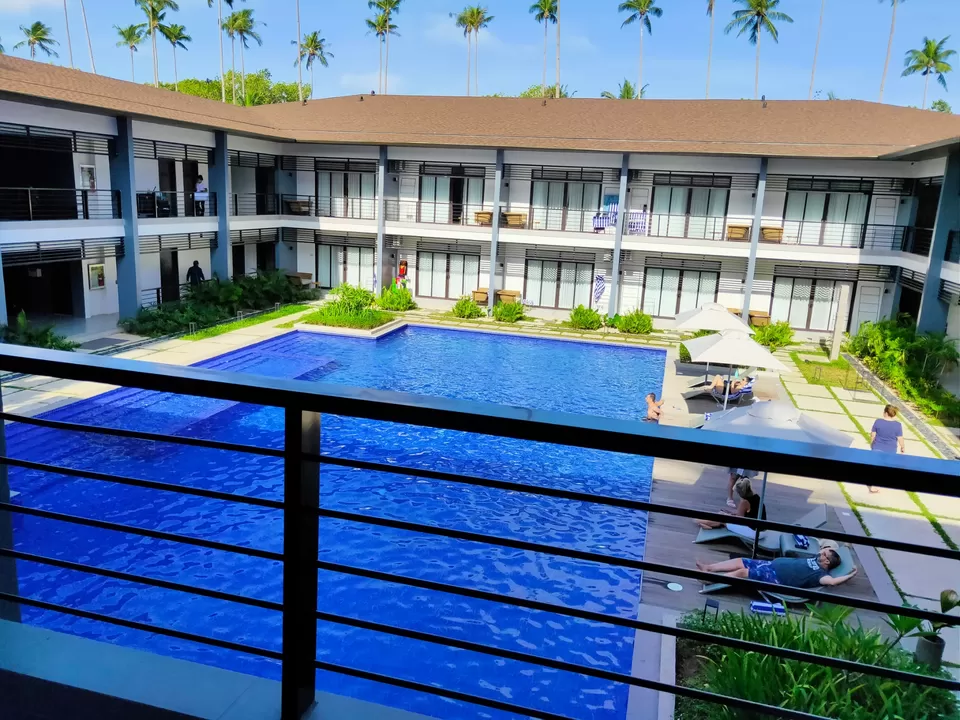 Today is just a chill day, nothing fancy.
You can rent a scooter at 500 PHP/day which will save you a lot of money plus it's convenient. So we rent a scooter and head towards the city centre to book our tours.
Indians find their own way. Proper indian food at Ashoka Resturant El Nido.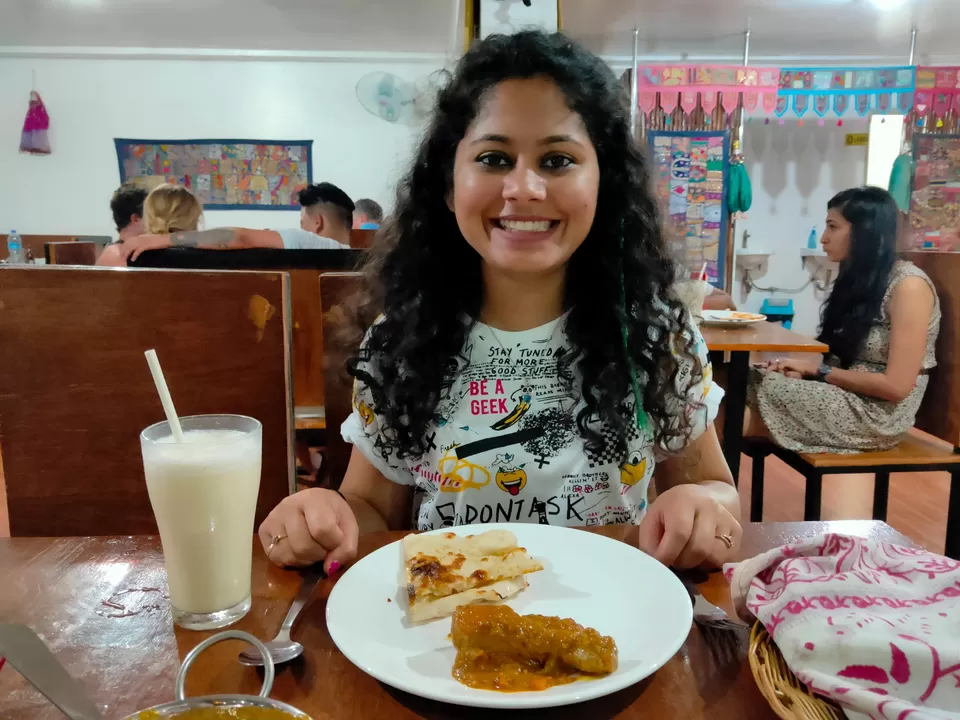 We start our day early for the tours.
Tour A it is:
Clear water of miniloc island, soak up the sun and relax on white sand. You can also do snorkeling here.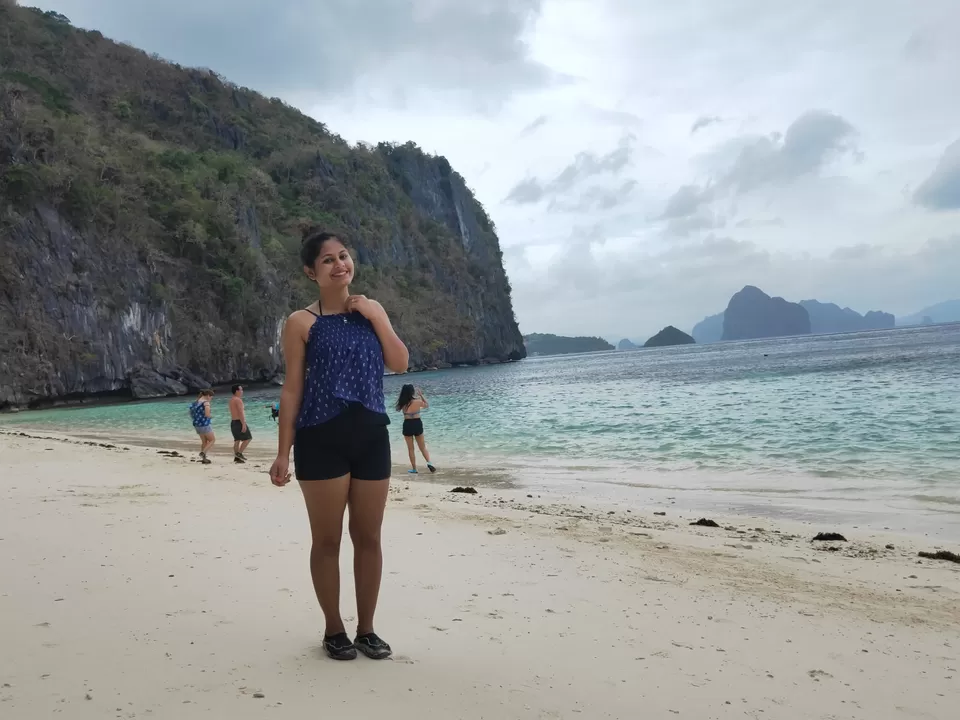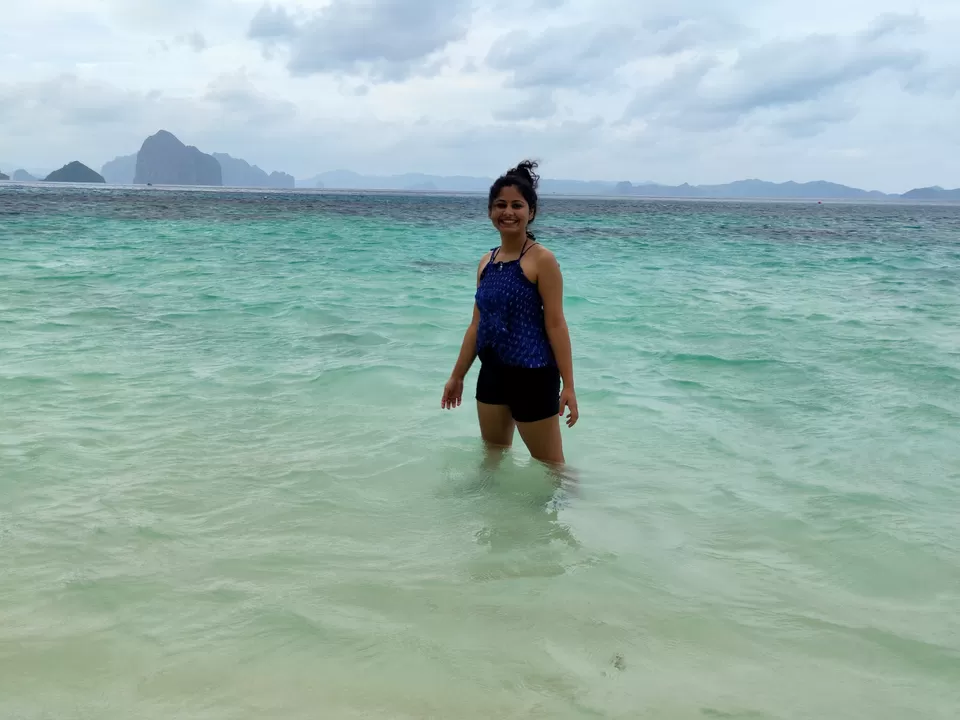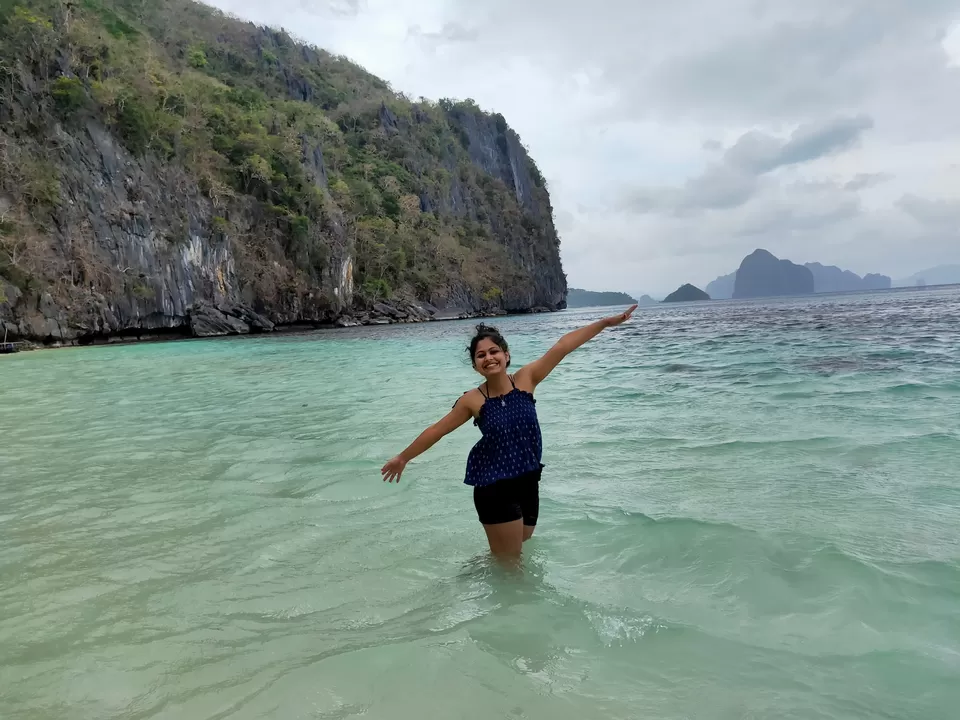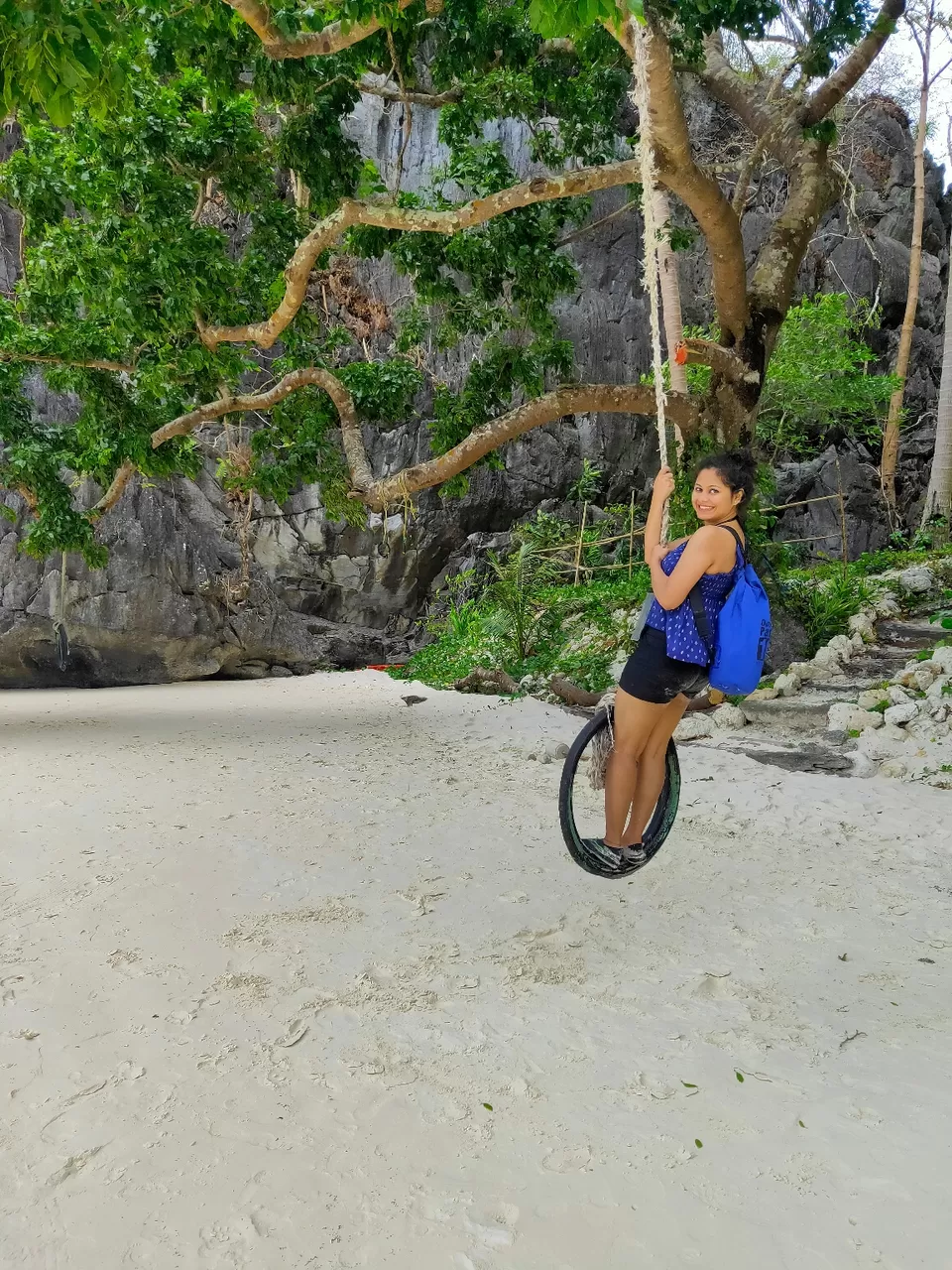 Explore the big lagoons and escape to secret beach and kayak through the crystal clear waters of lagoons.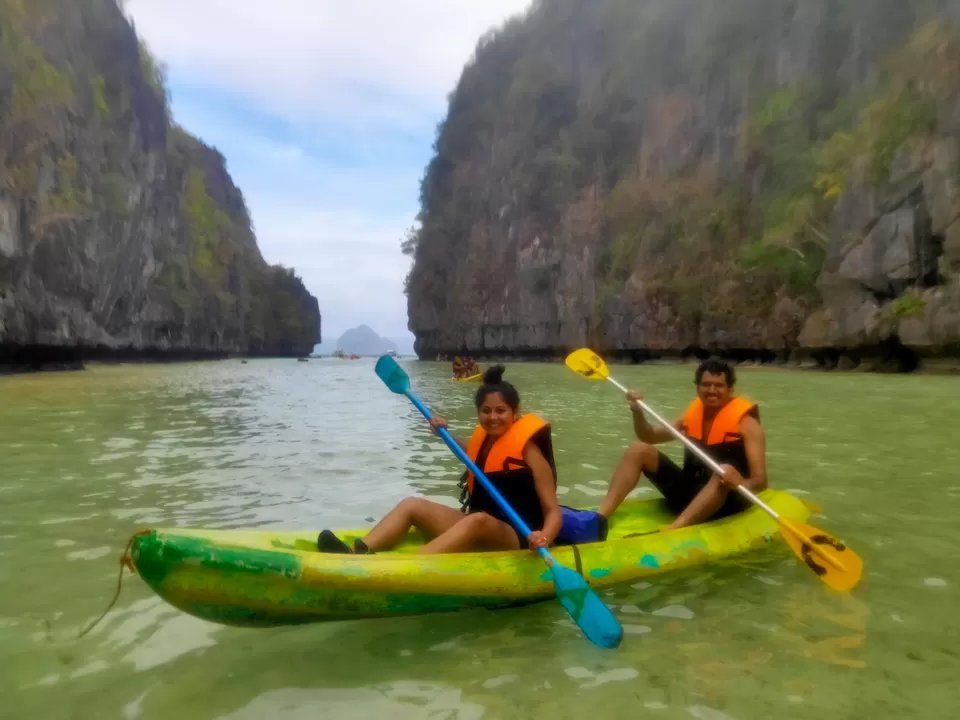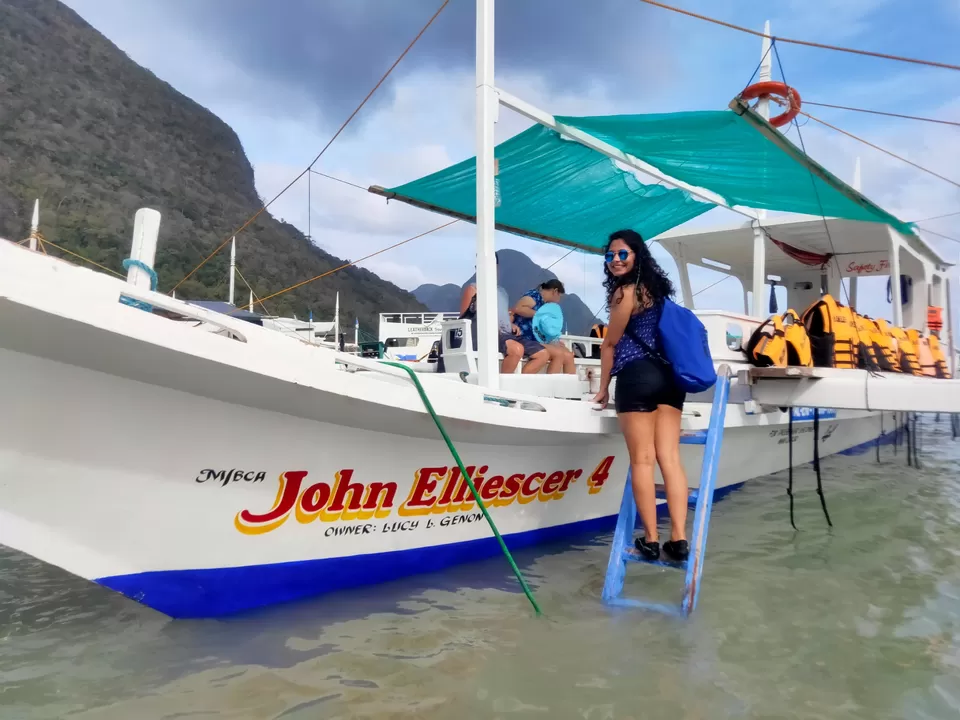 Heading to 7 commando beach and via helicopter Island the tour ends.
Dinner @rooftopBar. Totally a hip place to chill with some booze.
Scooter ride to @NacpanBeach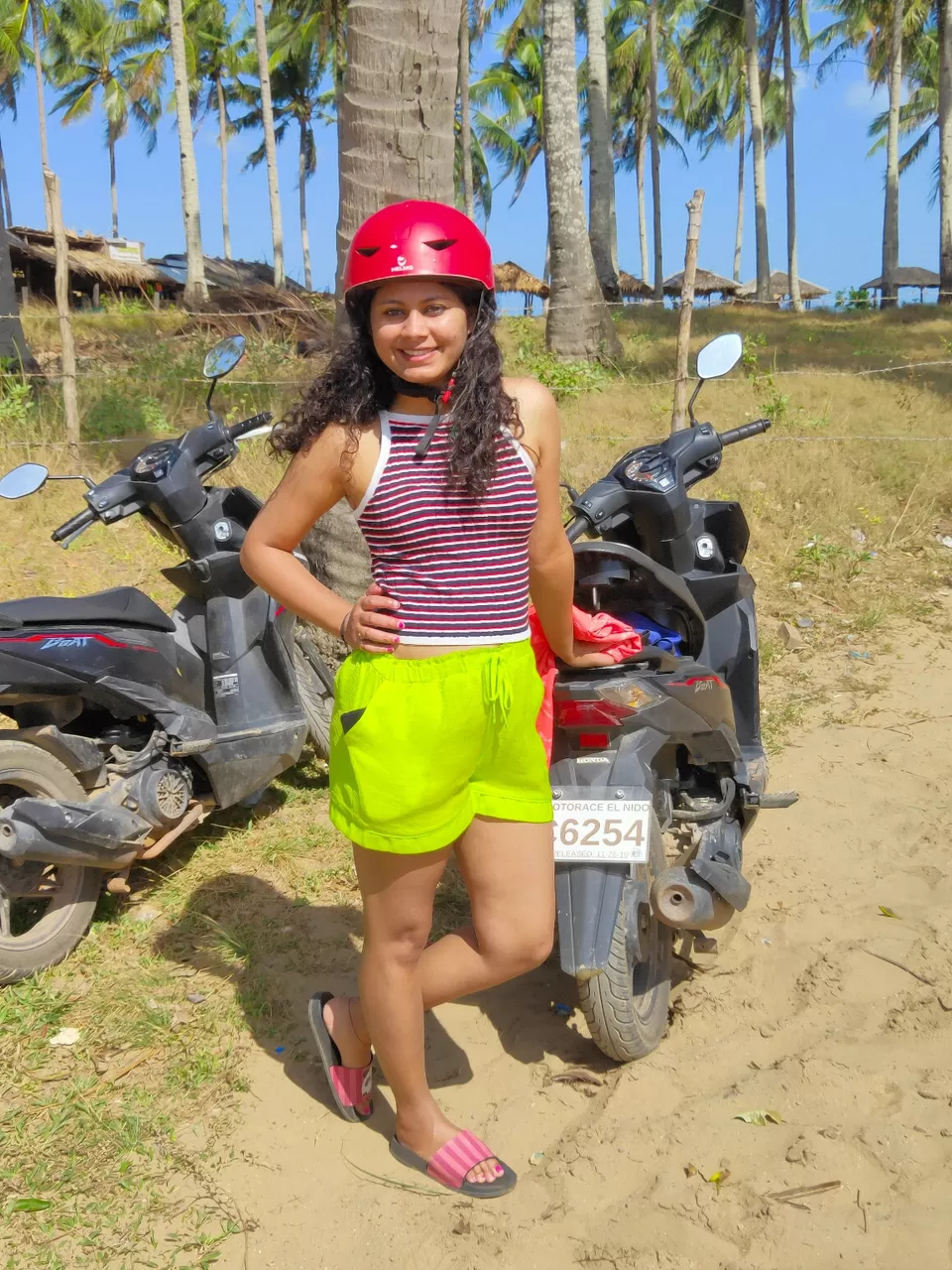 Nacpan beach is one of the most beautiful beaches I have ever seen. From the 4-kilometer stretch of cream-colored sand, hundreds of swaying coconut trees, a fishing village, clear aqua water with small surfable waves—it's the kind of paradise you've imagined. Nacpan Beach certainly does not disappoint.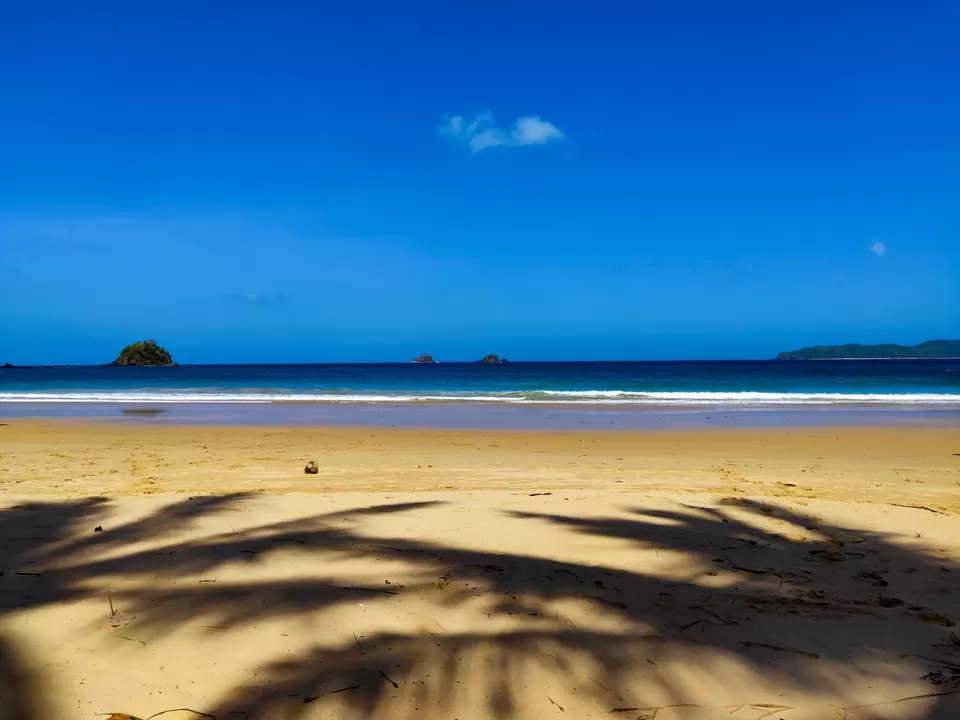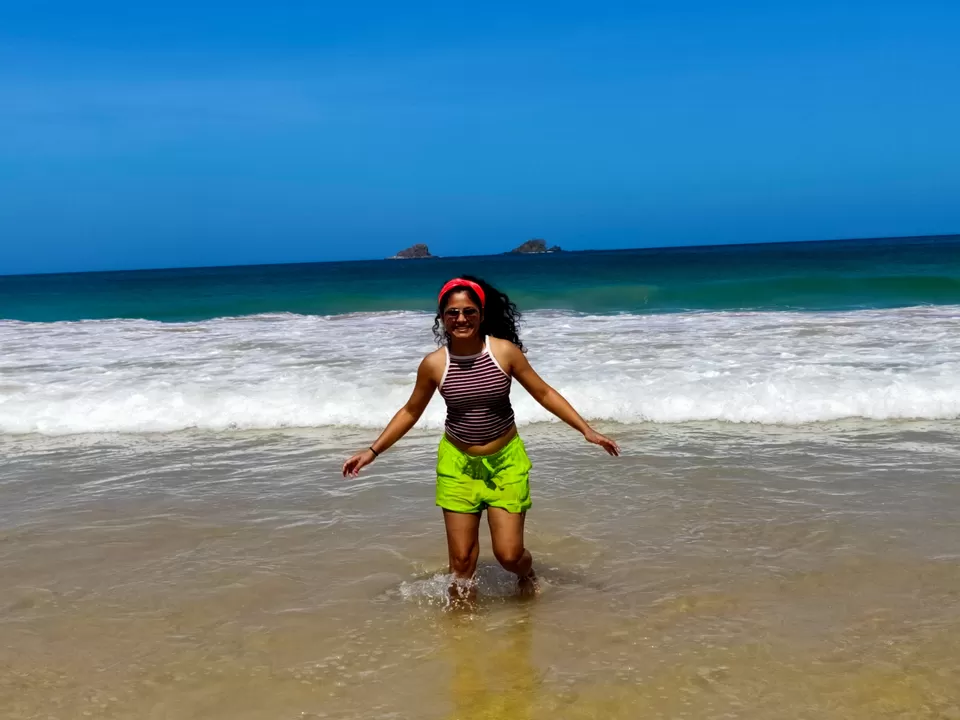 Next is the adventure @LasCabanasBeach
Zip lining is famous here, so we tried.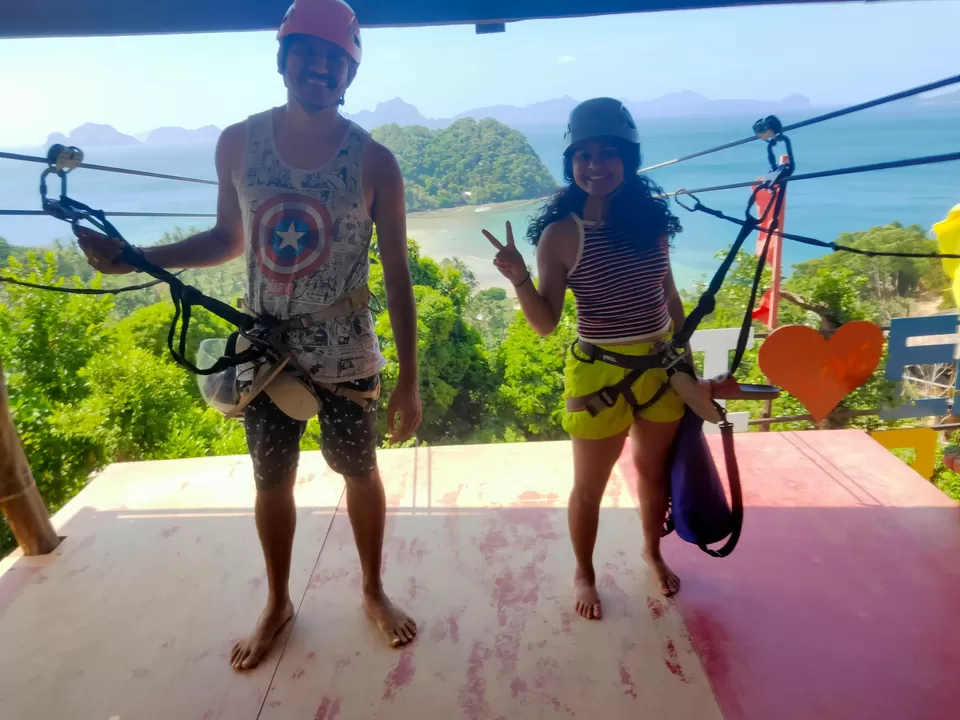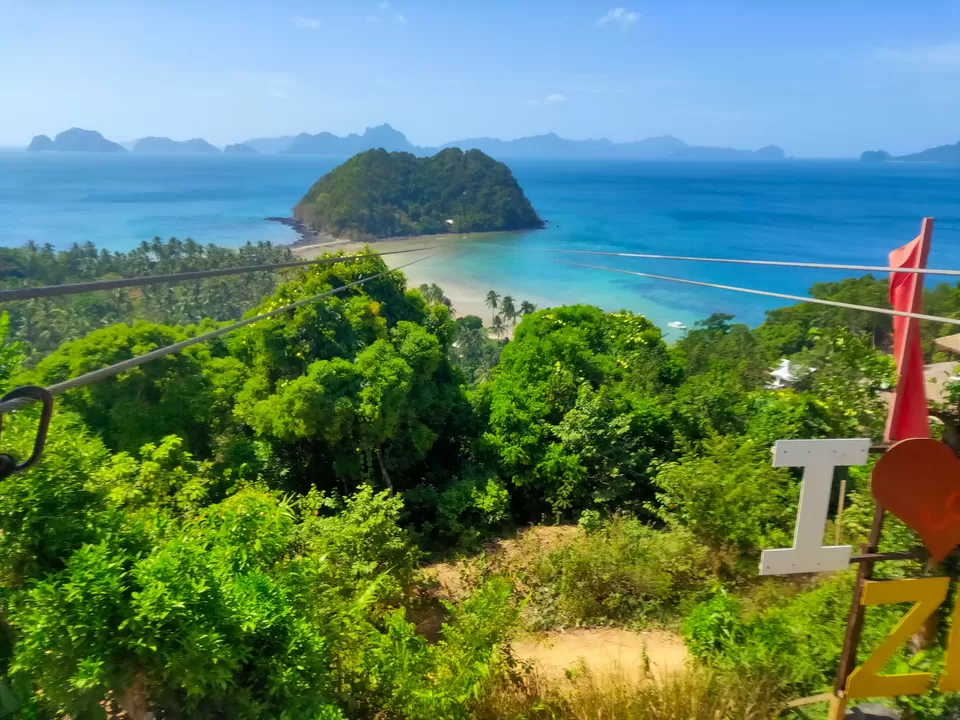 Nearest beach to El Nido, a really good place to relax, sun-bath and swim. There are many restro-bars that offer deckchairs and you can just chill ordering food and drinks. Best place to have a view of sunsets.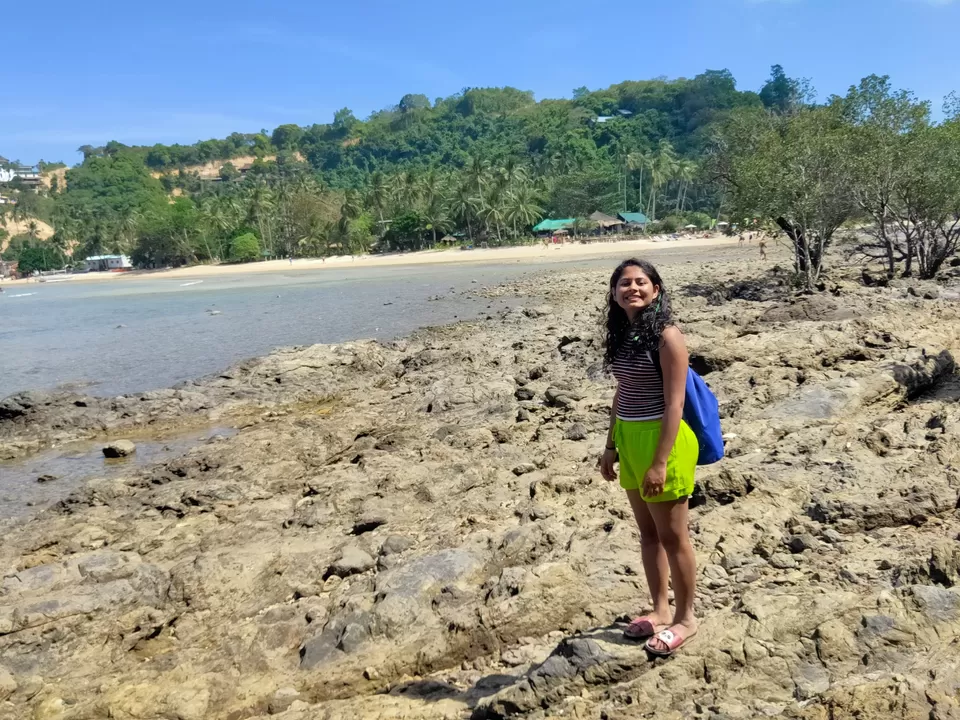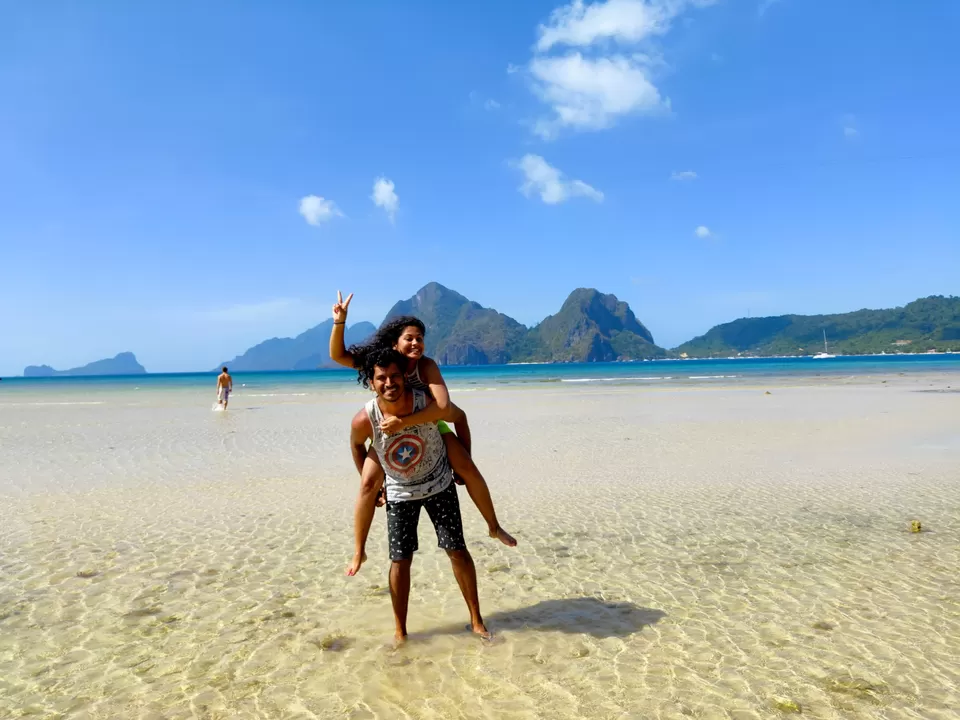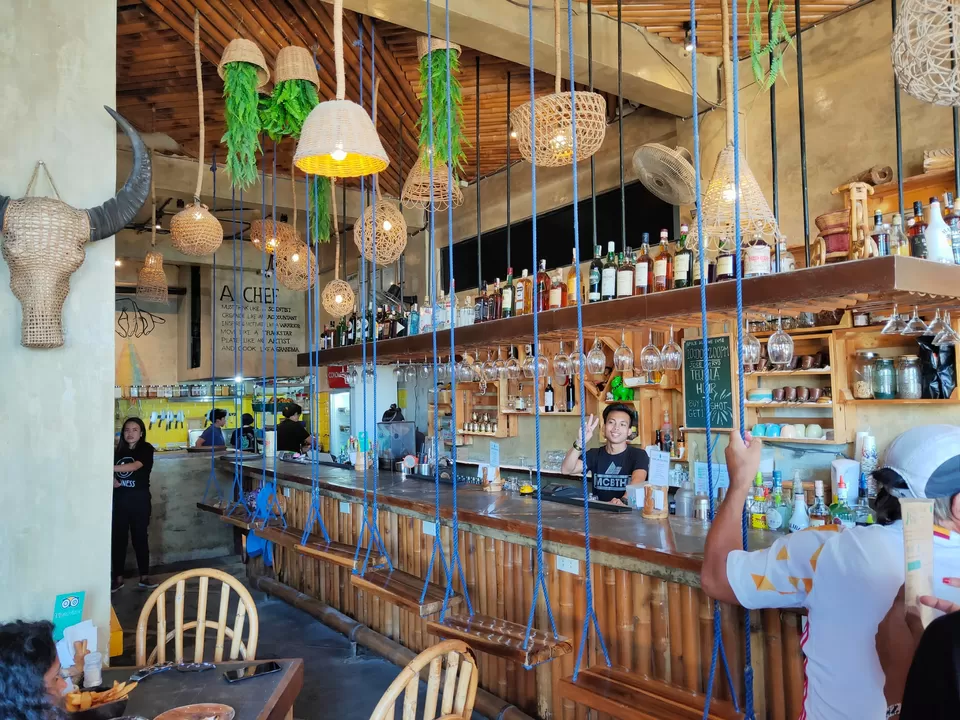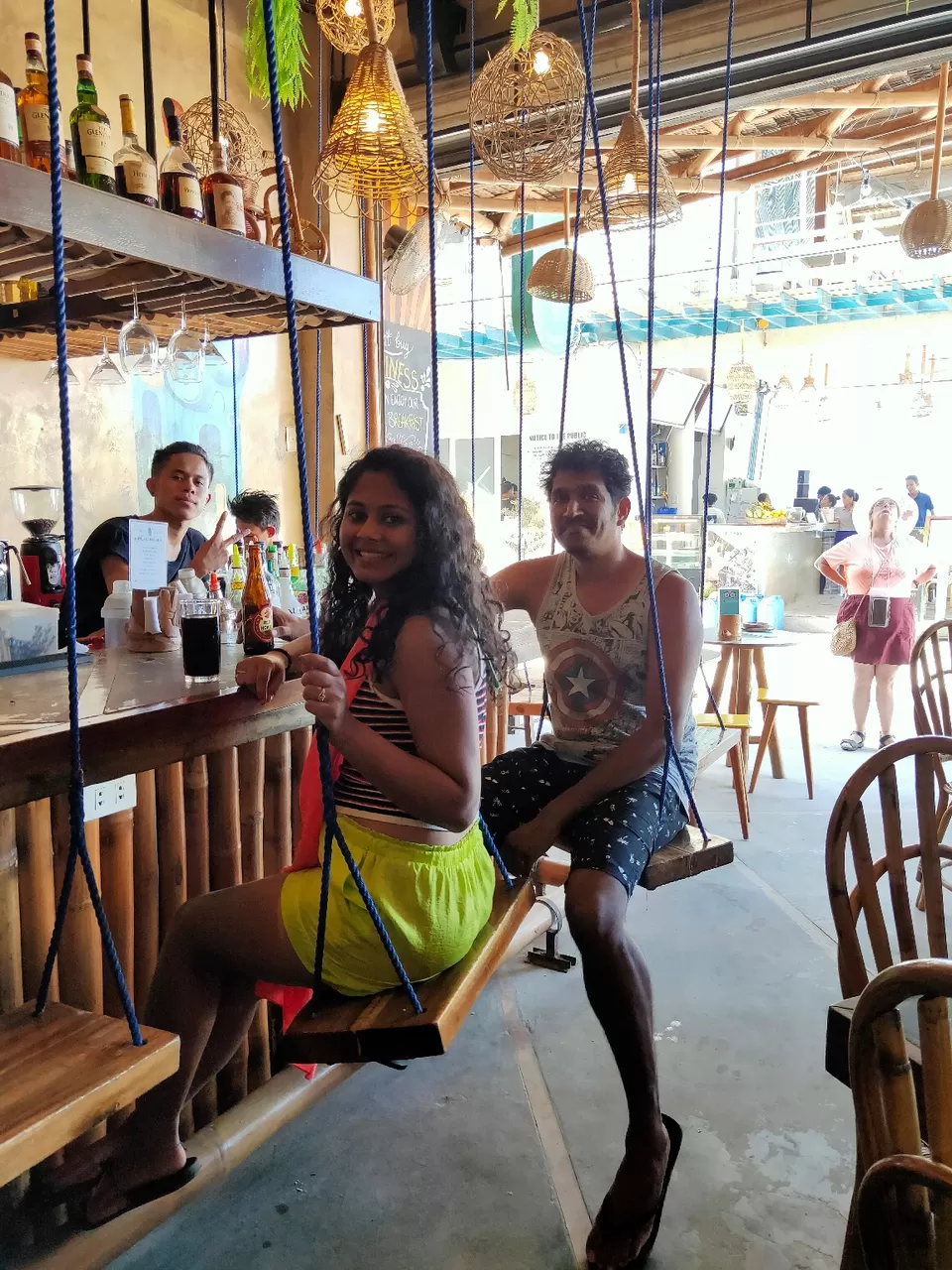 Street shopping, souvenirs choosing and some relaxing chilled beer @RooftopBar. A chill hip place and satisfy your cravings.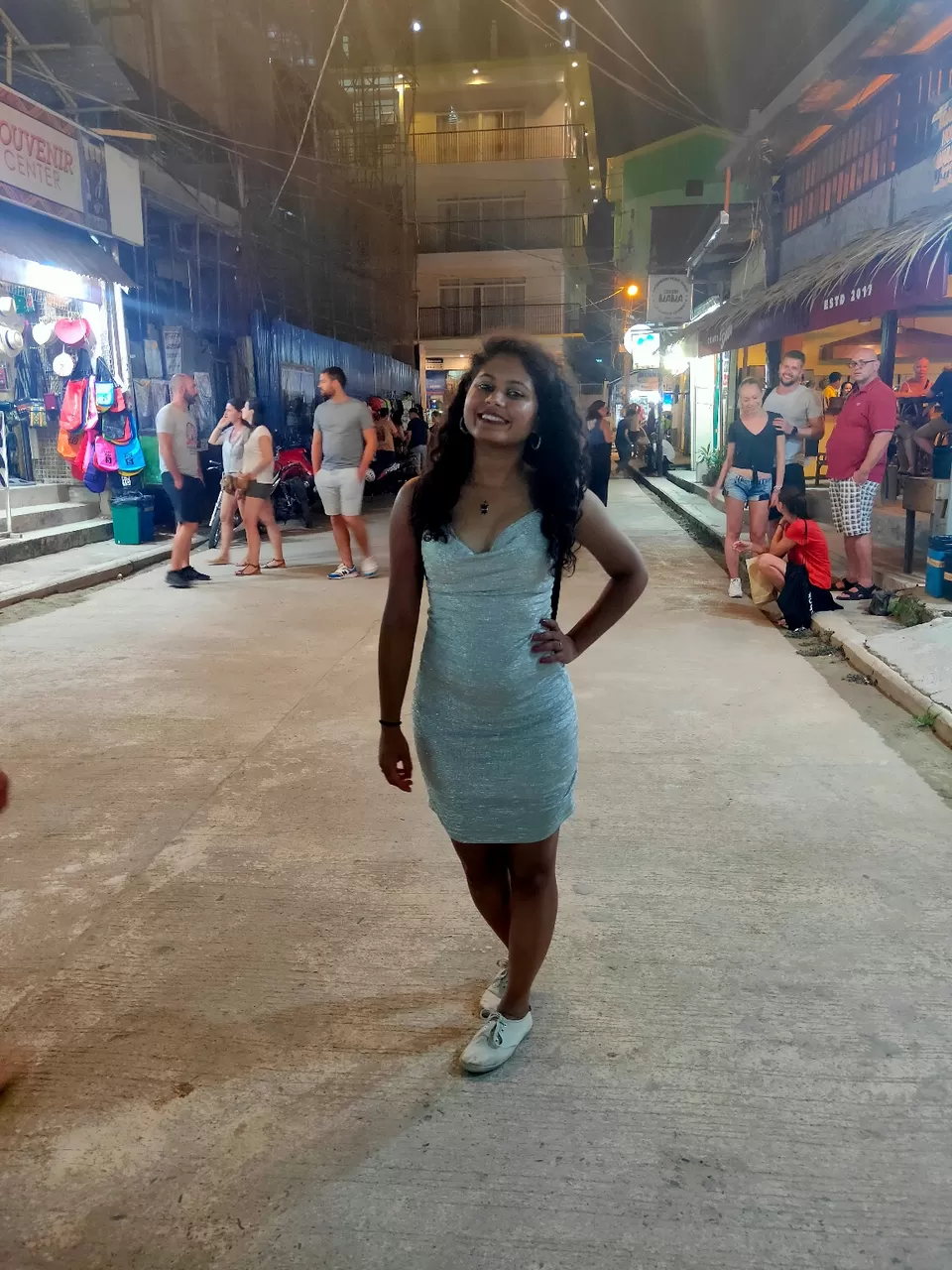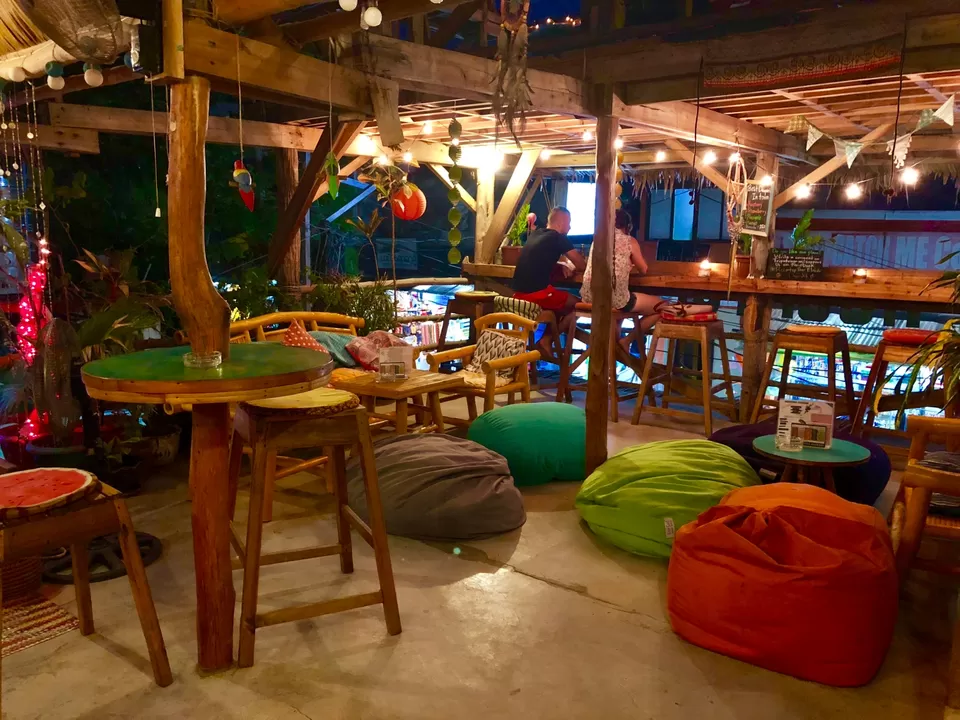 Exploring the Lio Beach, our resort area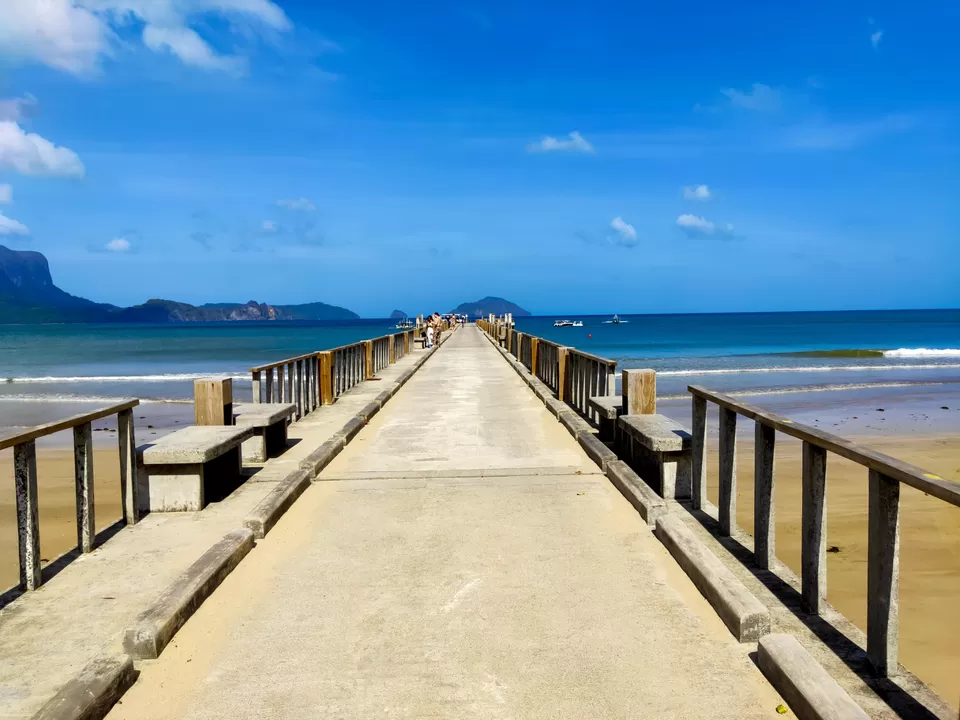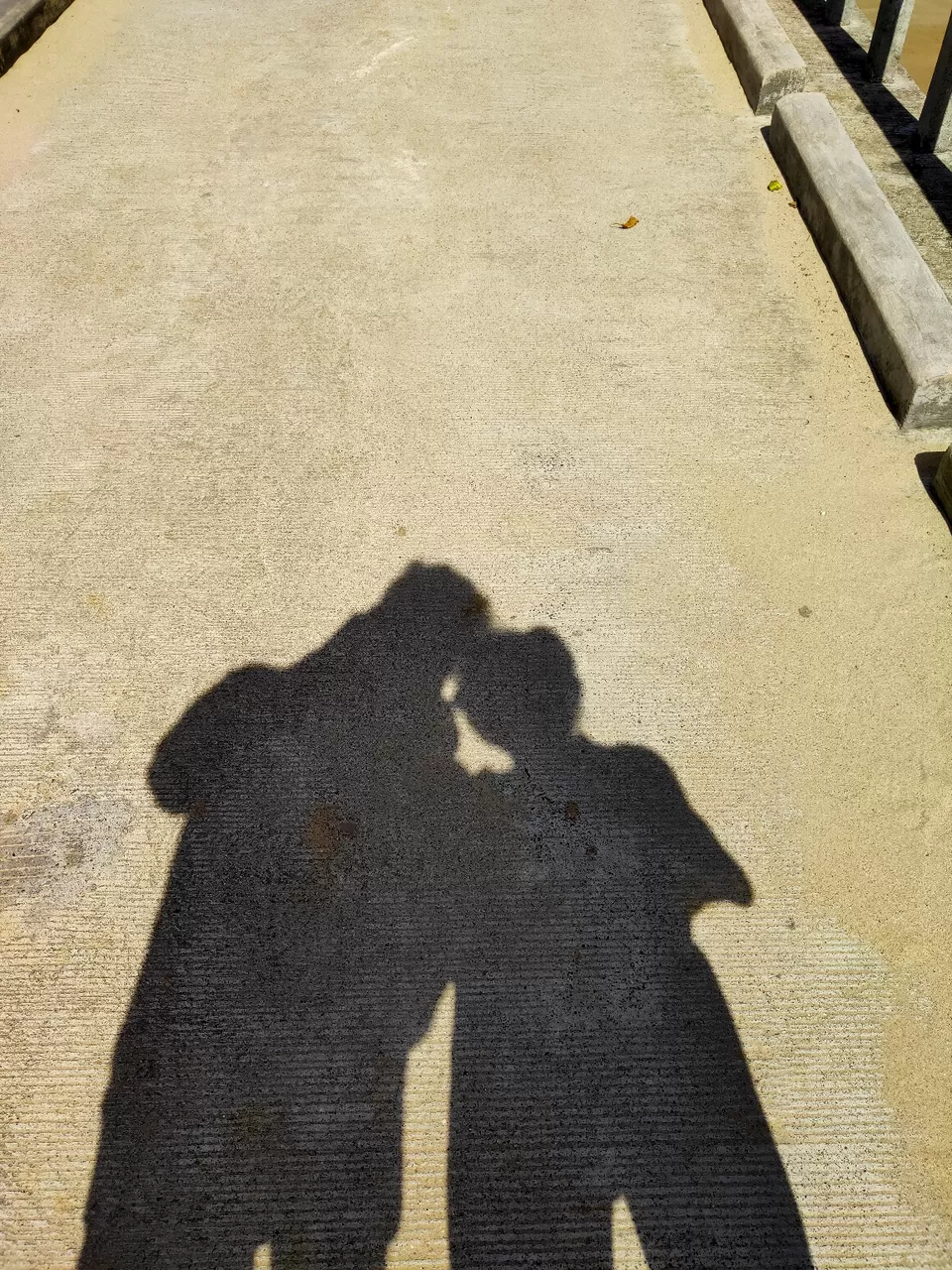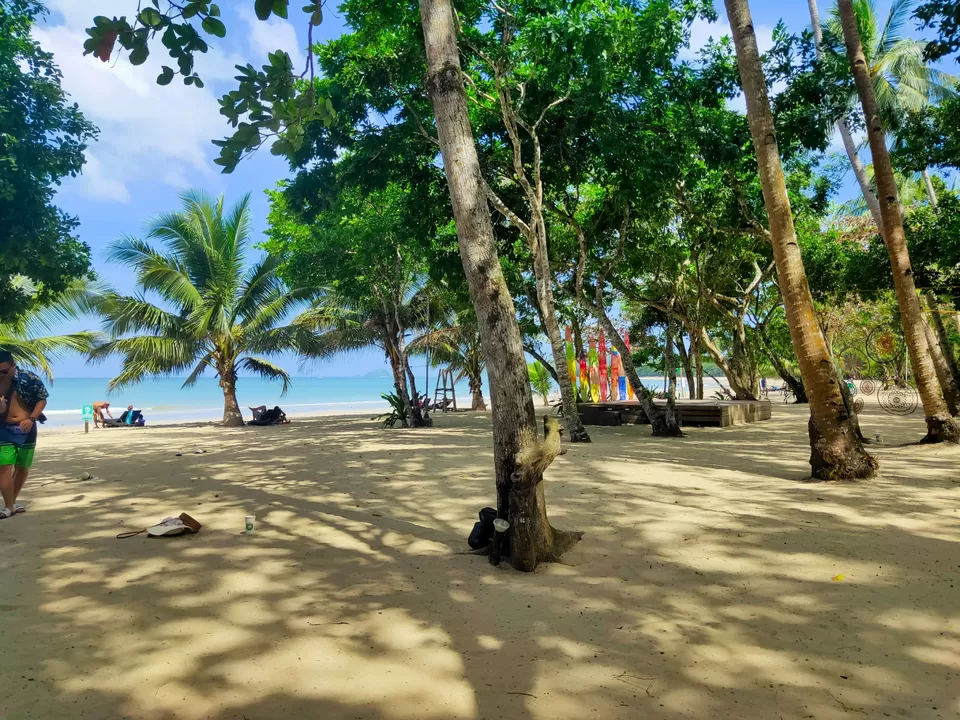 Canopy walk to see the panaromic view of EL NIDO.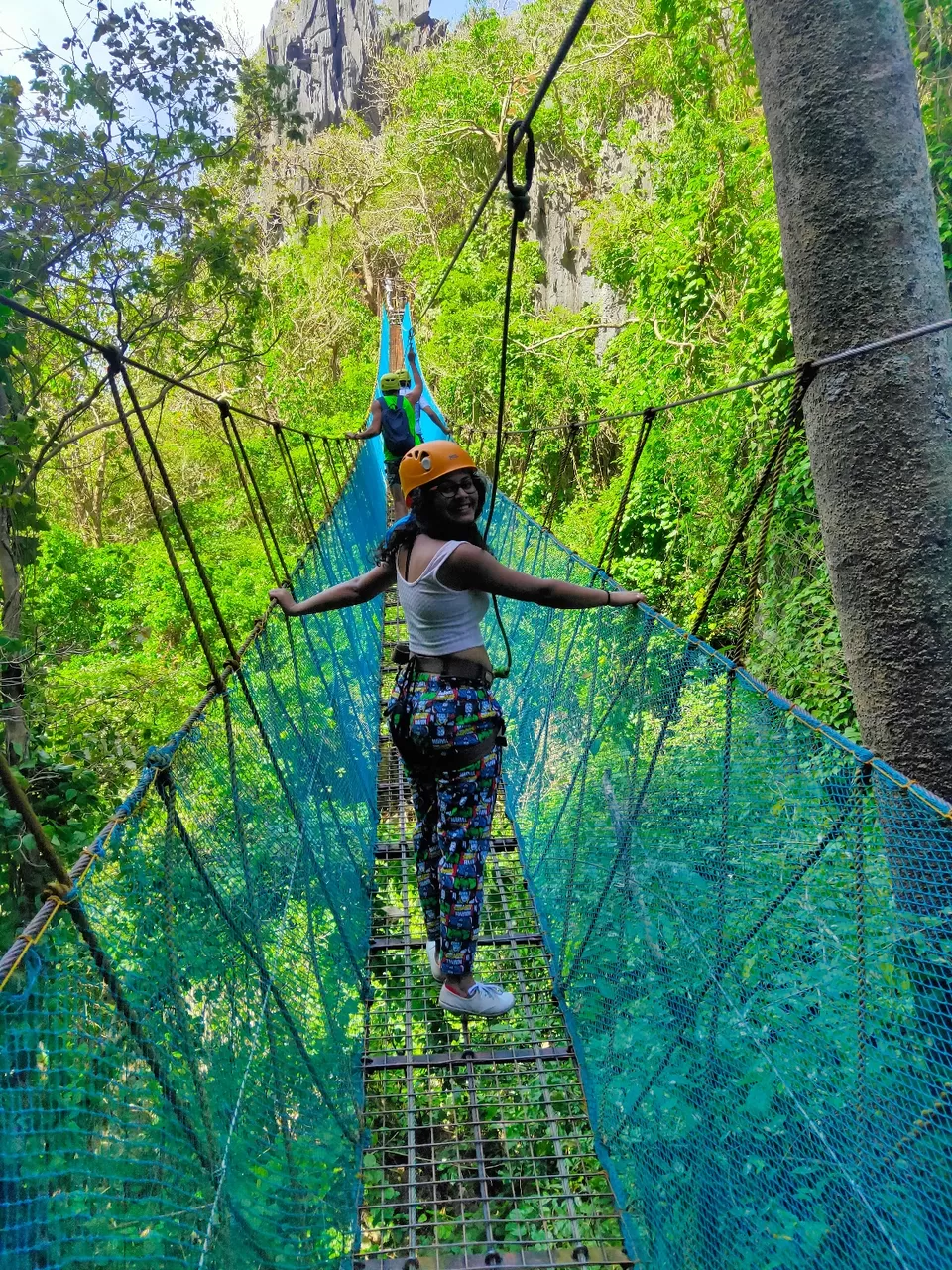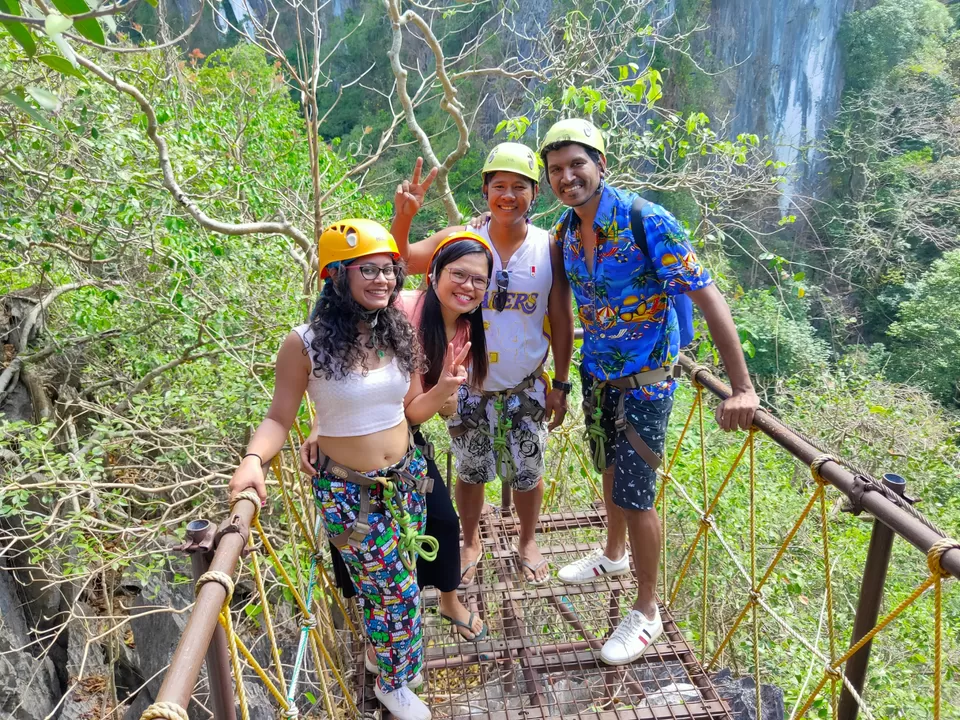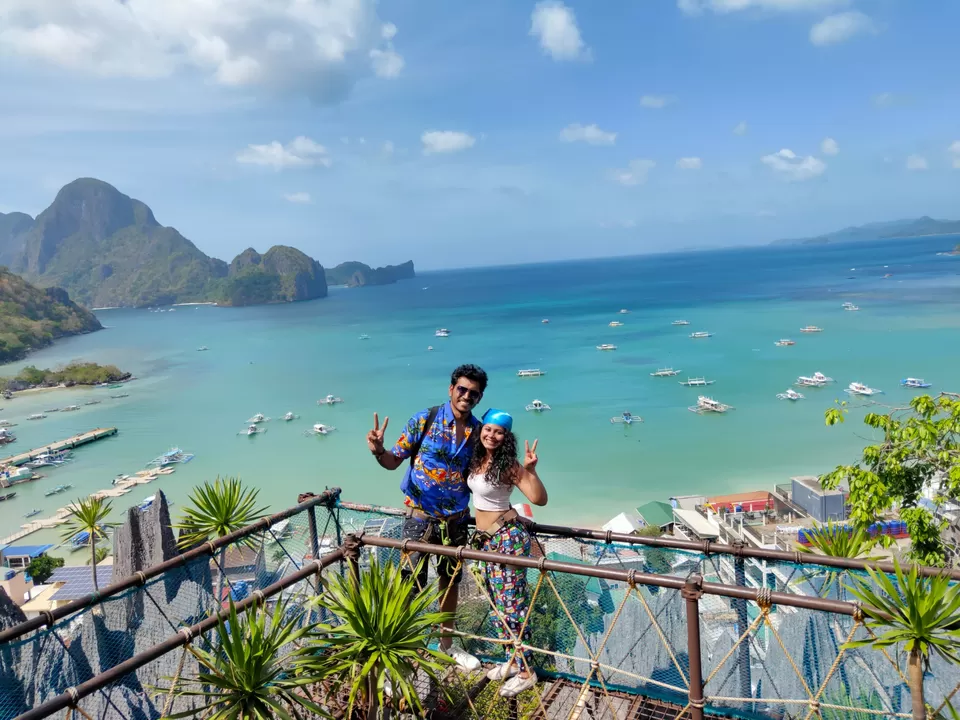 @CorongCorongBeach. This hidden paradise is everything you need if you are looking for one of the best views on Palawan Island. Surrounded by mountains and guarded by tall palm trees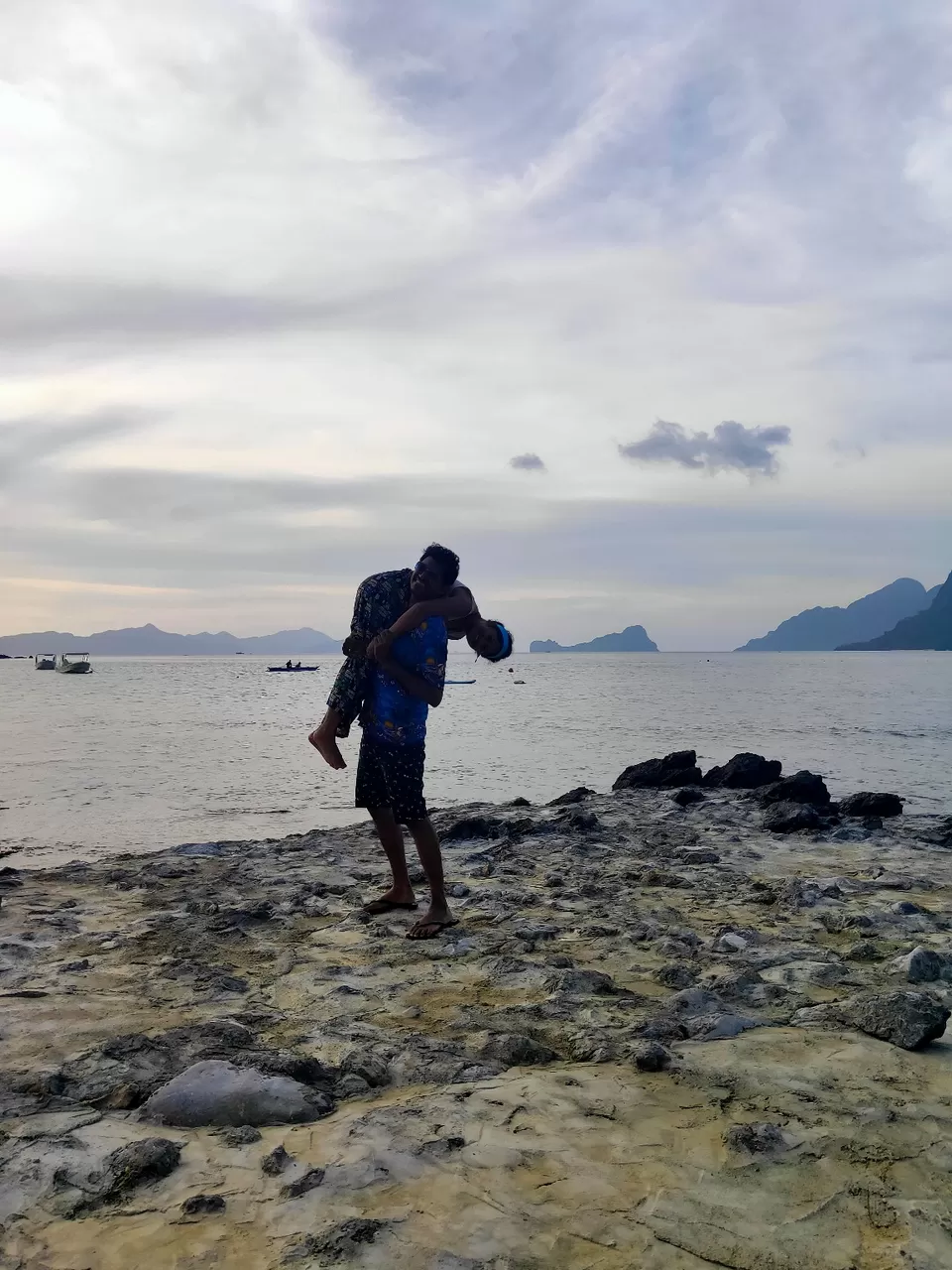 Part 1 of trip ends here.