If you haven't heard of El Nido, look it up! EL Nido in Palawan is a tropical paradise filled with white sand beaches, emerald green lagoons, and steep limestone cliffs. Perfect for a couple getaway. I wouldn't recommend it for families as it's a bit hardcore, but if you have adventure in your blood and you're up for some active fun in the sun, this is the place for you. Backpackers rejoice for this place is filled with cheap accommodation, food, and loads of thrill seeking activities. Palawan is your Mecca for a budget holiday.
My husband and I flew with Singapore Airlines (who might I add has become a shitty airline thanks to having to paying for seats now-a-days) reached Manila and hopped onto an Air Asia flight to get us into Puerto Princesa (PP). From PP it's a six-hour drive to El Nido. Was it worth taking 3 flights & a six-hour drive to get there? Well, you look at the pics and tell me.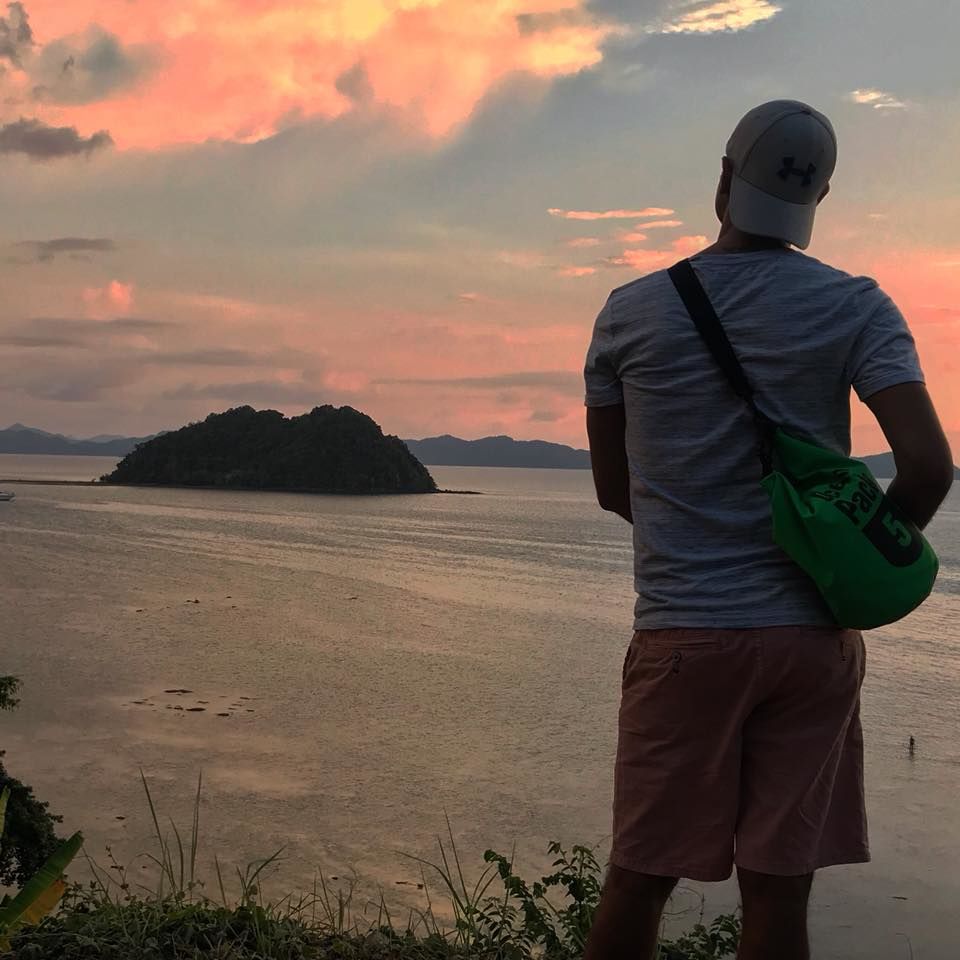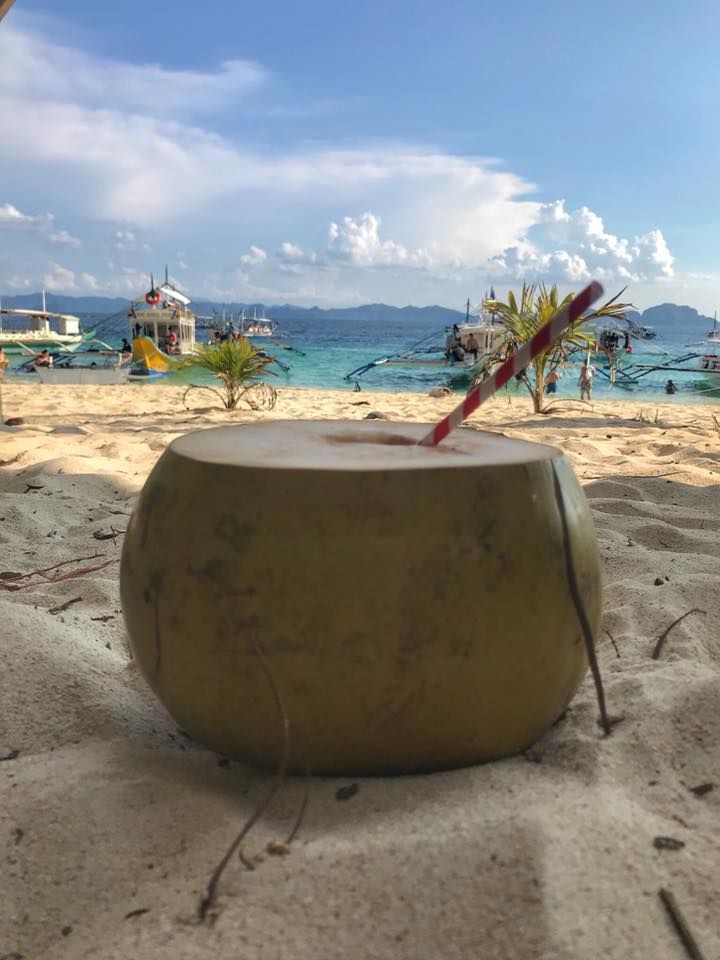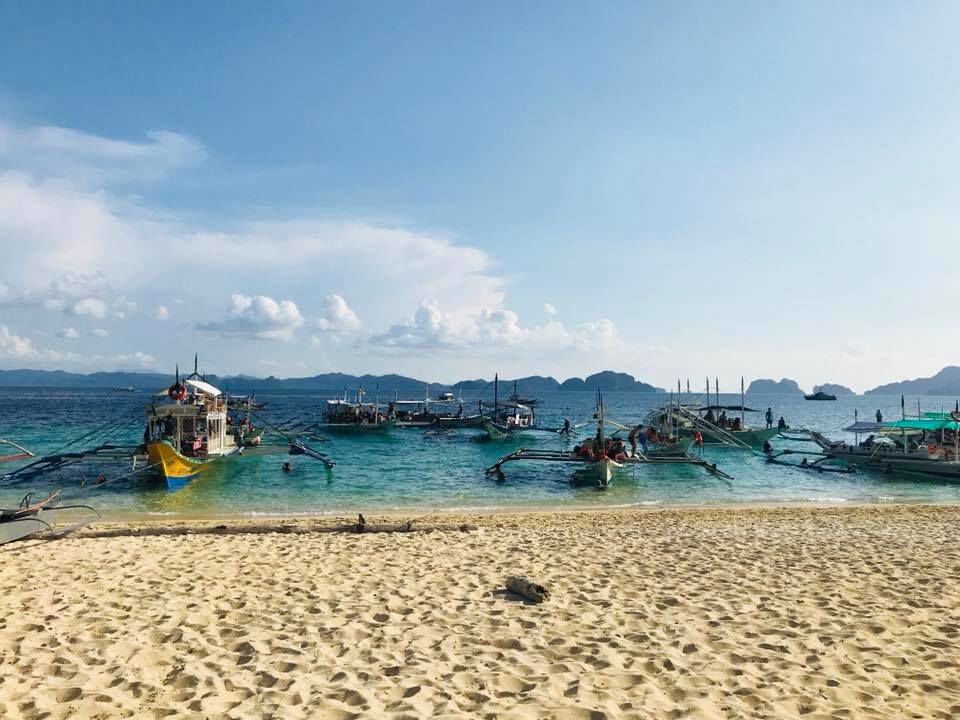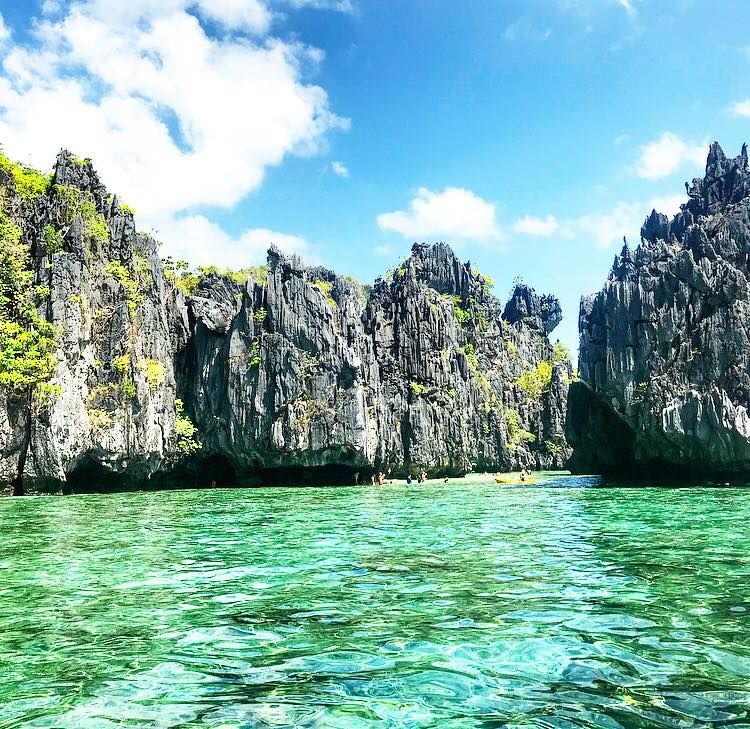 Here's what our itinerary looked like --
Day 1 - We arrived PP and checked into a hotel for the night (Stay approx 1000-1500 pesos/night)
Day 2 - We hired a private van to take us to the underground river (a UNESCO heritage site & one of the new 7 wonders of the world). After the tour our driver dropped us off at El Nido. We booked with El Nido Paradise and paid around 13,000 pesos. However if you opt for a shared van you pay only 500 pesos per head. We didn't mind shelling out the extra bucks as we wanted to travel comfortably.
The Puerto Princesa Underground River is a must do. The river flows through a limestone cave system that is filled with stalactites and stalagmites and is home to thousands & thousands of bats. The experience was quite unlike any we've ever had.
Day 3 -El Nido is dotted with shops selling tours to the islands. There are 4 tours to choose from - A, B, C, D. These tours take you to the islands and it's a full day tour. We opted for a combination of A&C since we had less time, but found the combo tour was not worth it as the tour company (El Nido Paradise) took us to only 7 of the 10 islands promised. Apparently this is the what all tour operators do. So it's best to just sign up for either the A, B, C, or D tour and not do a combination.
Tour cost - 1200-1500 pesos for A, B, C, or D. 2000 pesos if you opt for a combination tour.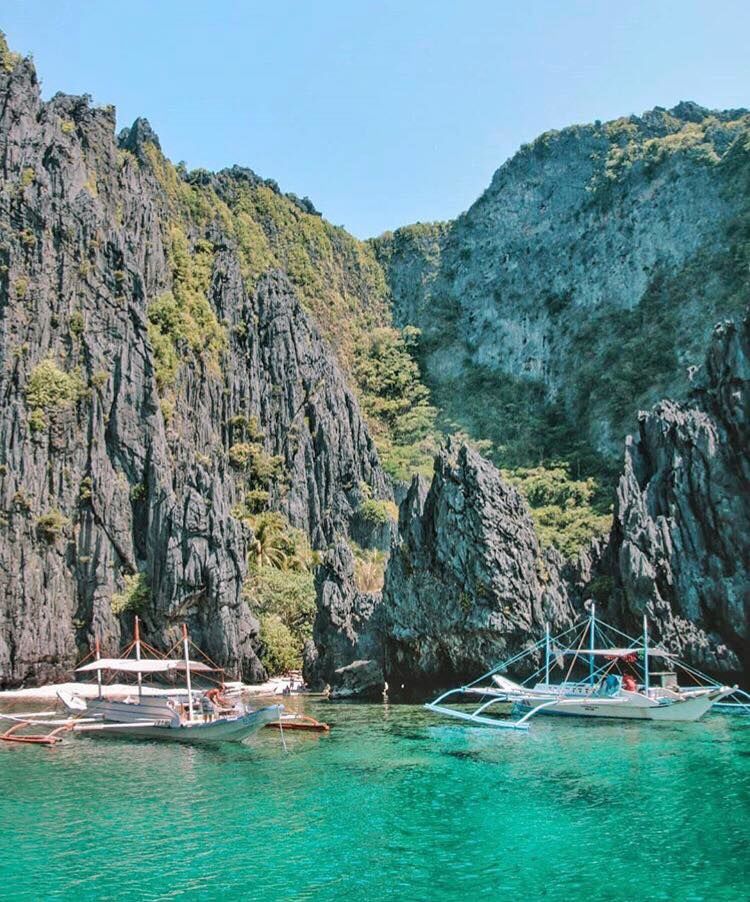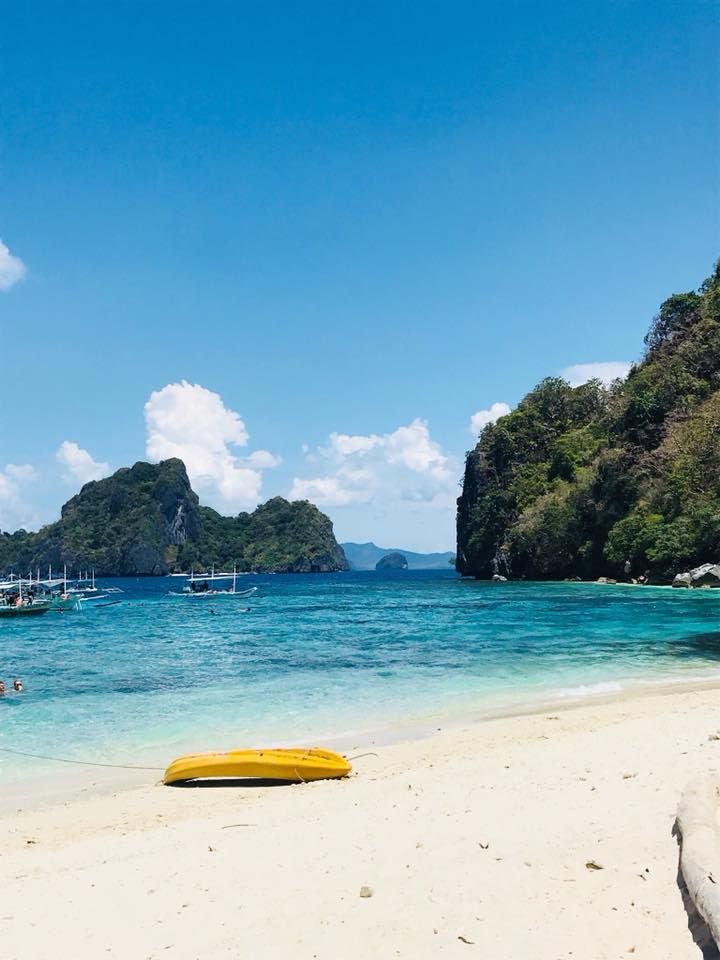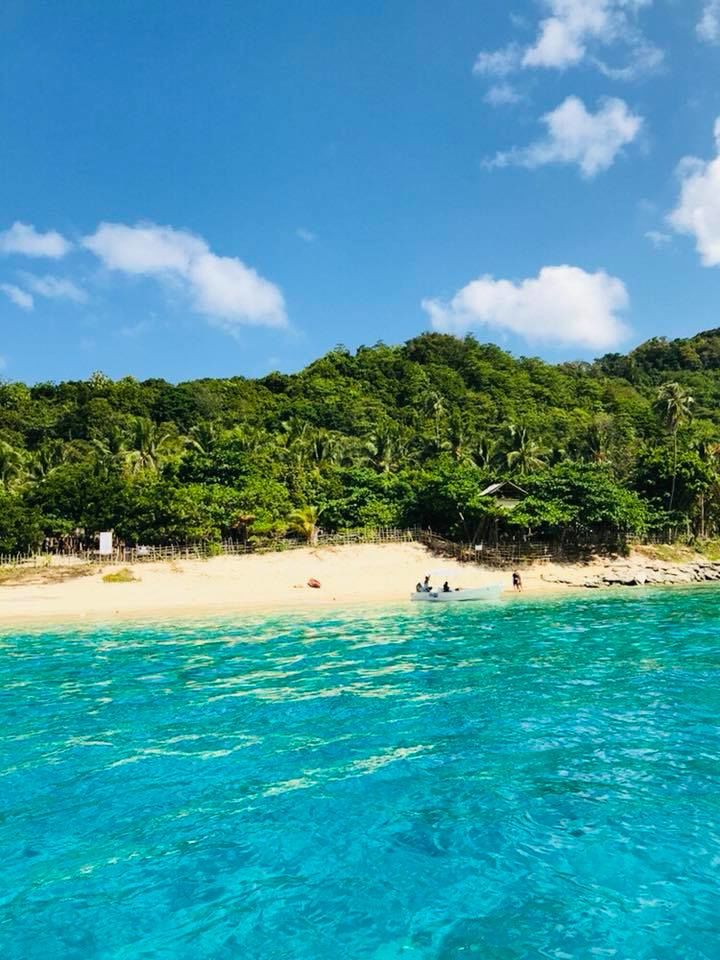 Day 4 - We rented a bike and rode down to Nacpan beach which is around 22 kms from El Nido town. Took us about half an hour to get there. I highly recommend you visit Nacpan as it's voted the best beach in all of Asia. I can vouch for this as I've traveled to some of the best beaches in the world (Hawaii, Croatia, Greece, Australia, etc.) and Nacpan was my favourite.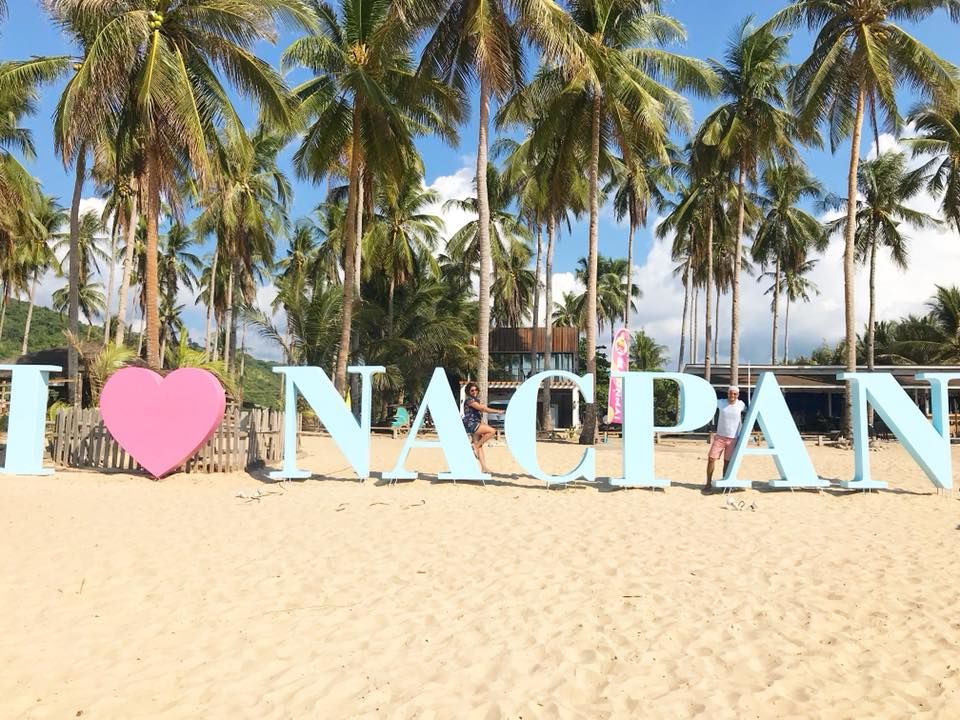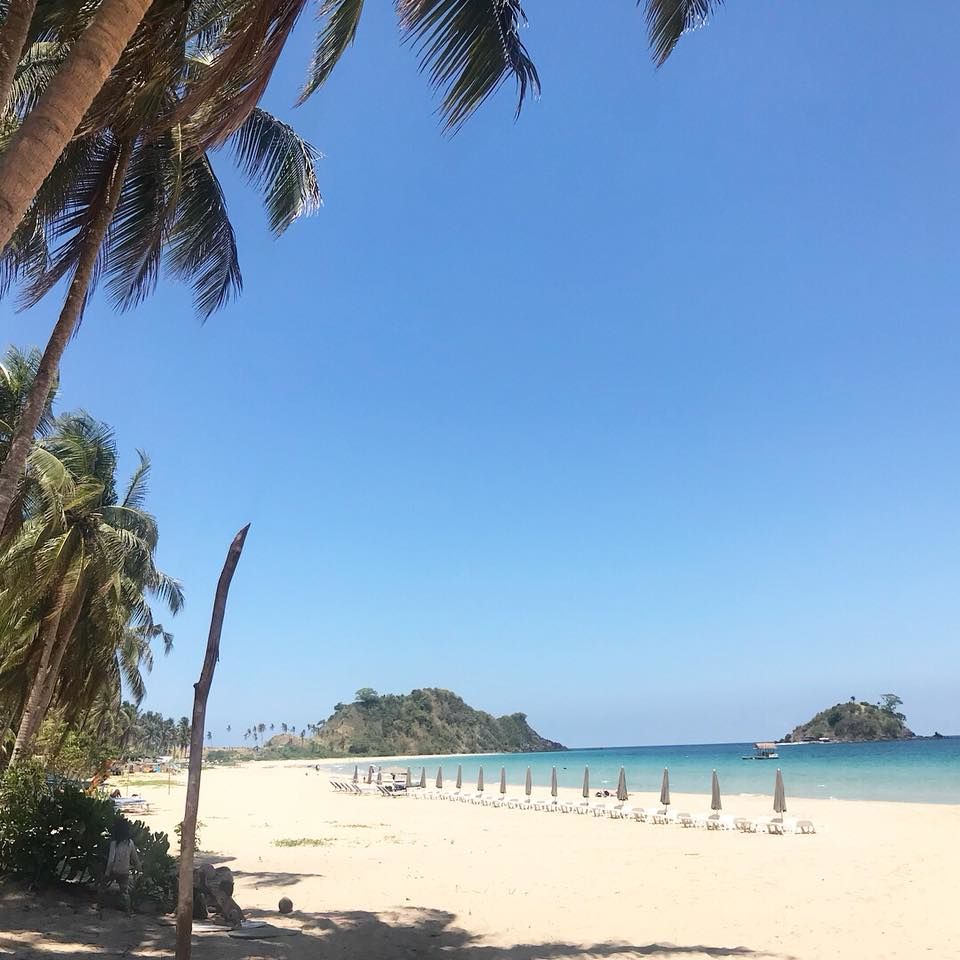 Day 5 - Hired a private van (5000 pesos) and drove back to PP. Stopped enroute for a PP city tour. Flight back to Manila in the evening.
Day 6 - Spent the day at leisure at Manila. Flight back to Mumbai in the evening.
Our trip was a mix of budget and luxury and for two pax including flights it came up to only 1.30 lakhs INR. I agree it was a bit hectic and we tried to cram in a lot in just 2-3 days on the island, but  hey, we got to see the tropical paradise that El Nido is. No complaints!