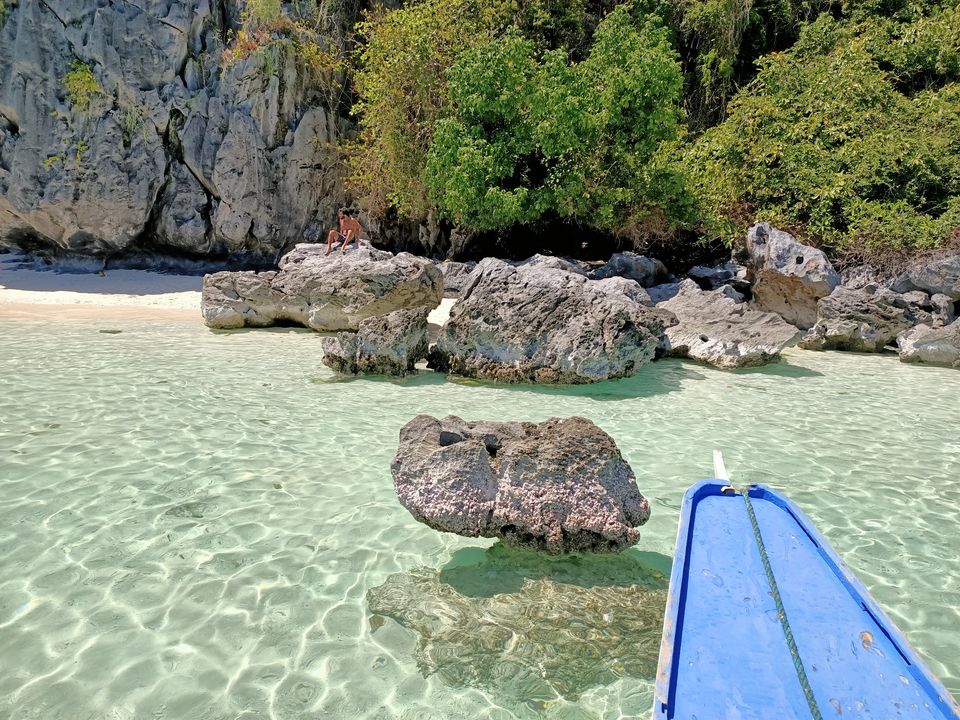 After so many trips to amazing Thailand i was just looking for an alternative. With budget of around 1 lac Philippines made it to the top of list because of white sand beaches,blue waters,secret lagoons,thrilling activities,cliff jumps & amzing nightlife. This trip turned out to be the most amazing solo trip of my life. Unlike my previous solo trip to Japan this trip turned out to be a life changing one. In fact within 2 months i will be back to Philippines to explore other islands which are yet to be ruined by overtourism.
It's not just the place but the people. They are so friendly and kind of impression they left on me was amazing. Sometime i became so emotional with the place & the people it left tears in my eyes. There are just no words to express my feelings.
Philippines consists of over 7000 island so you might spend years but still wont be able to explore 50% of them. So here is my itinerary & cost. There were so many amazing things which happened during this trip that it would be difficult to cover them in this blog. It's also sad that it does not allow uploading videos. You can not get feel of many of these things unless you see the videos.
Day 1 & 2 : Bangalore to puerto princesa (Palwan)
Flight to Manila was via Kulalampur. I took 11:40PM flight to Kualalmapur from Bangalore. With 2 hours of layover decided to spend some time in the lounge. I really needed some sleep for next journey of my flight so choose to have Beer instead of coffee early morning. Yes i tend to drink alot when i go on vacations. Reached Manila around 11.30AM. It took hardly 10 mins to clear immigration. I had kept 5 hours layover for any unexpected delay for the domestic flight from Manila to puerto princesa which is a gateway to El nido since flying directly to El Nido was very expensive. After spending some time and buying local sim card took free shuttle to domestic teminal 3 for my next flight.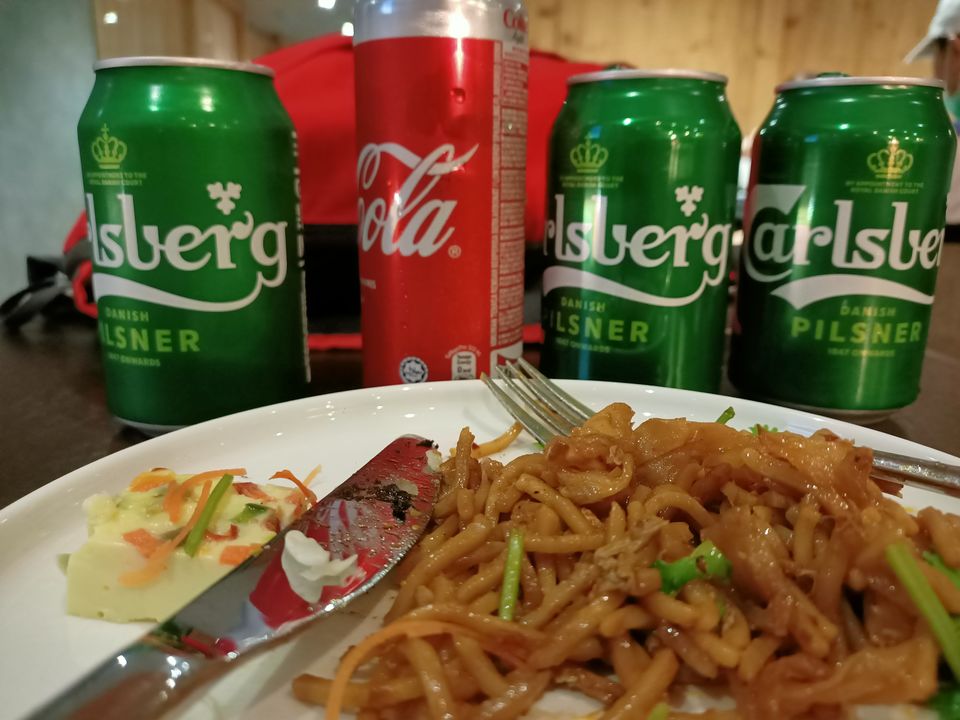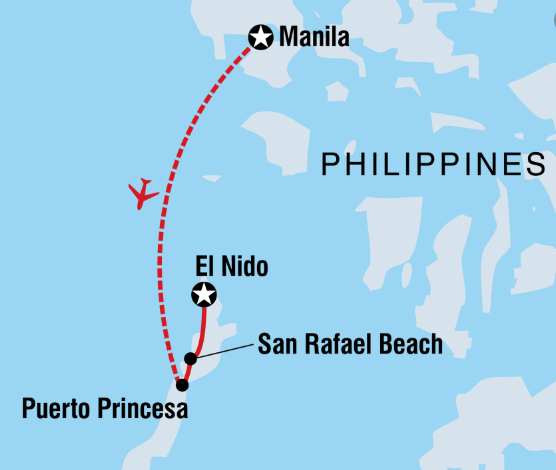 Finally reached Puerto Princesa by 7PM. Once you exit the airport ( 5 mins walk toward left) you will find many tricylces ready to take you to city centre for 50 pesos. After getting fresh and having couple of red horse (strongest beer in philippines) headed out to this amazing restaurant KA Joel's for dinner with other traveler from UK whom i had met in flight.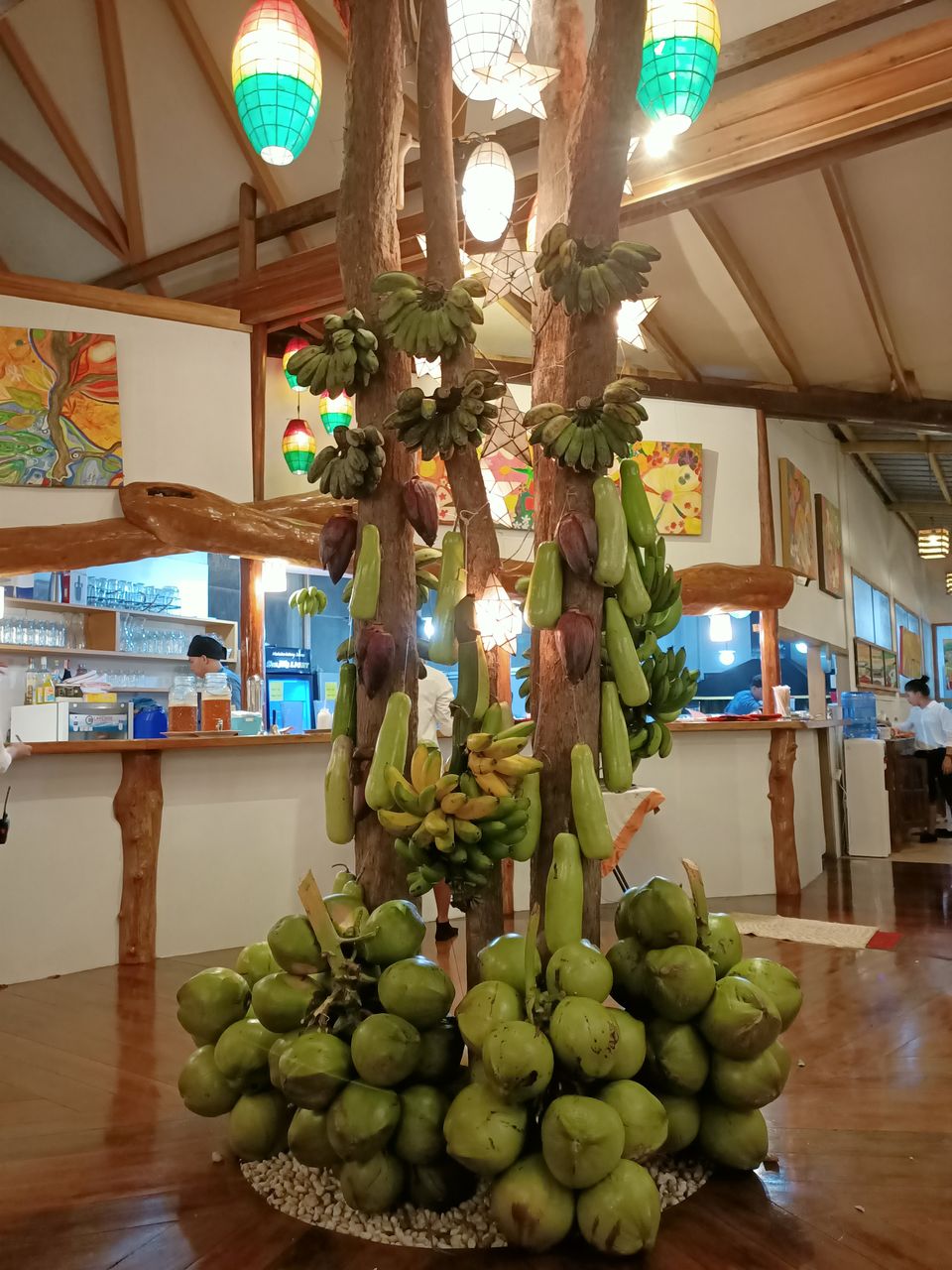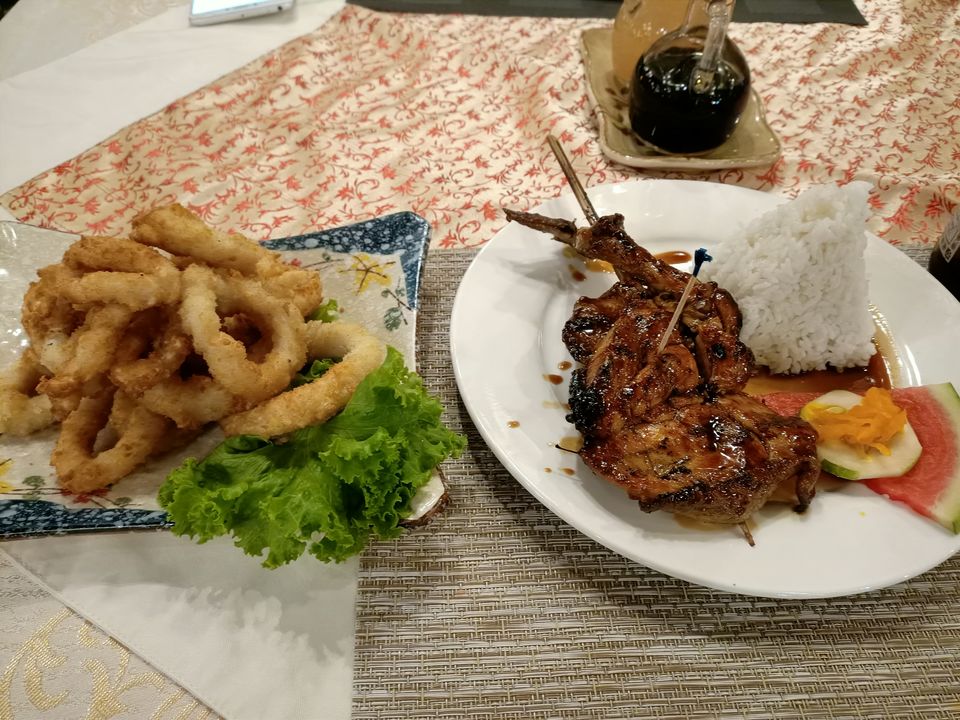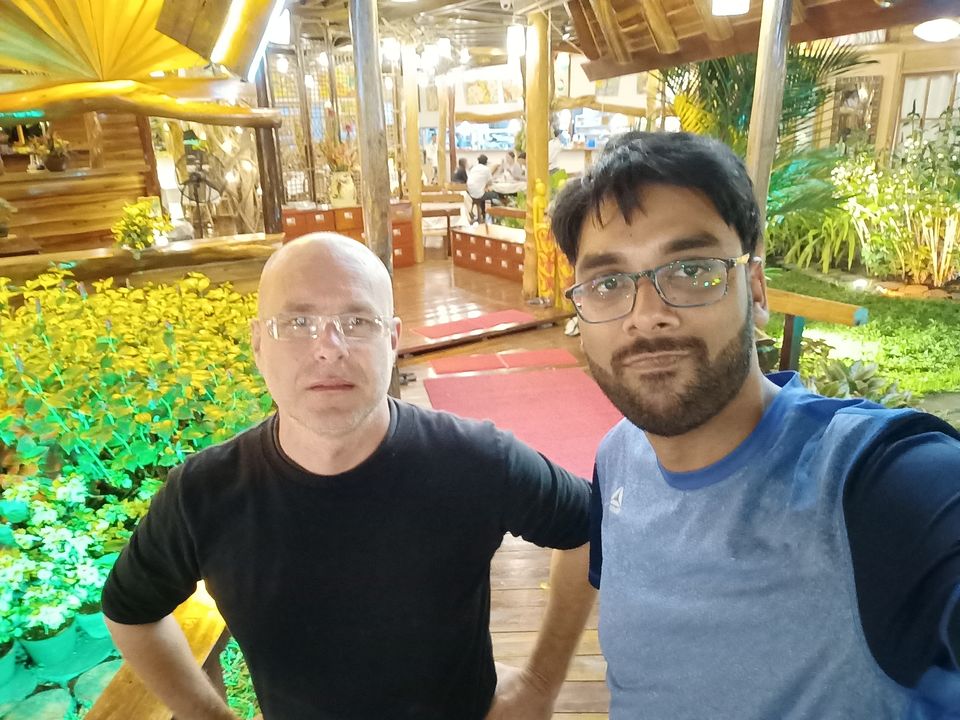 I had booked 7AM shared transfer to El Nido city via Klook for 500 pesos . After getting some nice sleep time was to start for El Nido, approx 6 hours of drive. After picking up some other guests from around the city we were finally in El Nido by 1PM. Drive was scenic and we stopped couple of times for lunch/breaks overlooking amazing sea side views. During this part i had already made friends with this young Canadian couple.
El Nido is rated as one of the most beautiful island in the world and is famous for secret lagoons & beaches. This is the most touristy spot in Philippines but its still worth it. There are several island hopping tours A,B,C & D and we chose to do C & A on day 4 & 5. This costed us around 2600 Pesos which included lunch as well. We checked in our hostel and evening headed out for Sheesha & Red horse beach side. After spending couple of hours overlooking the sunset with new friends decided to head to Pukka Bar the most happening place in El Nido. First they have live music till 11 followed by great EDM music. We drank & vaped until we passed out and i just remember next day 7.30AM waking up in my dorm bed.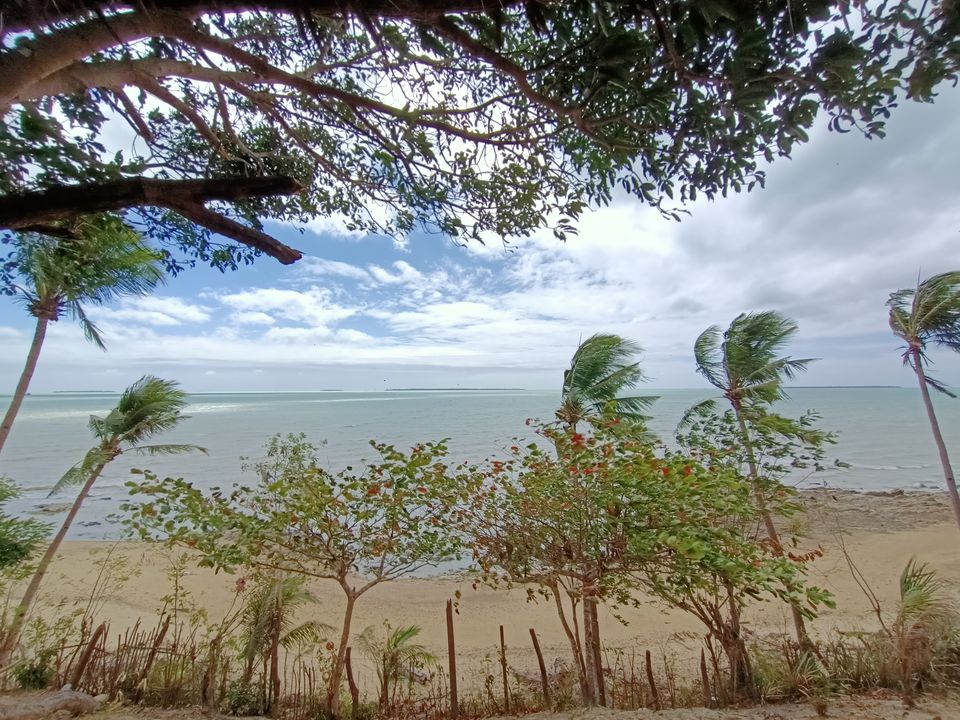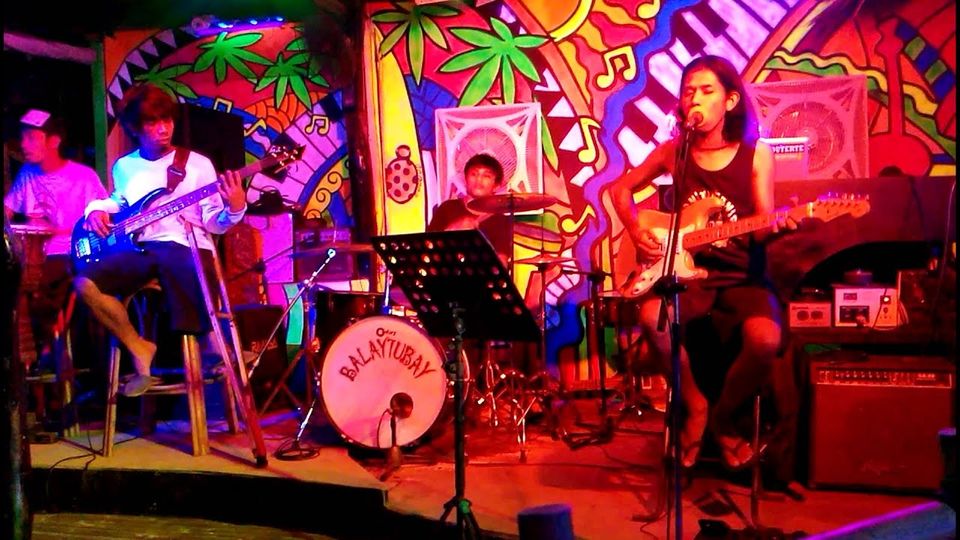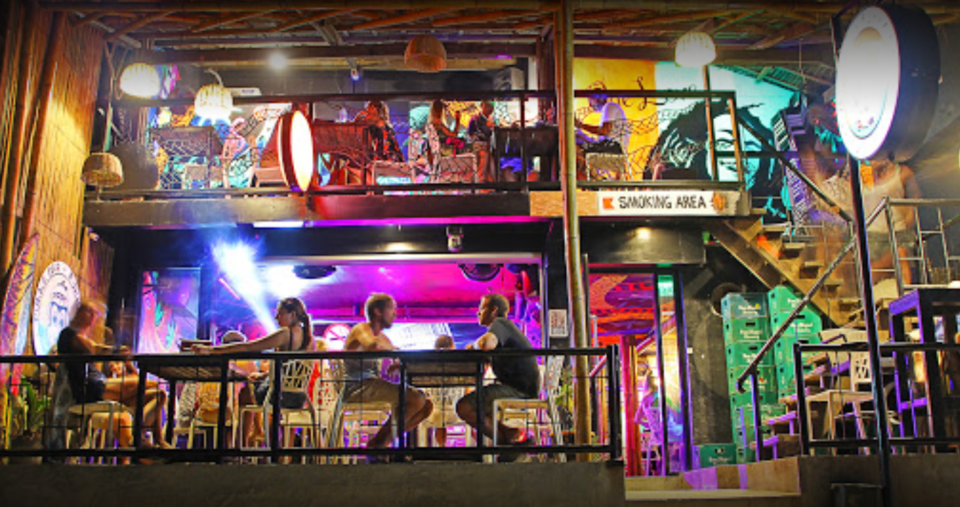 We gathered at same spot morning 9AM for tour A with bigger boat and around 20 people with us but it did not really matter how many people are on boat. It was comfortable and another day of island hopping and breathtaking views. Enjoyed secret lagoons, snorkelling, Beaches and views which you can just dream of.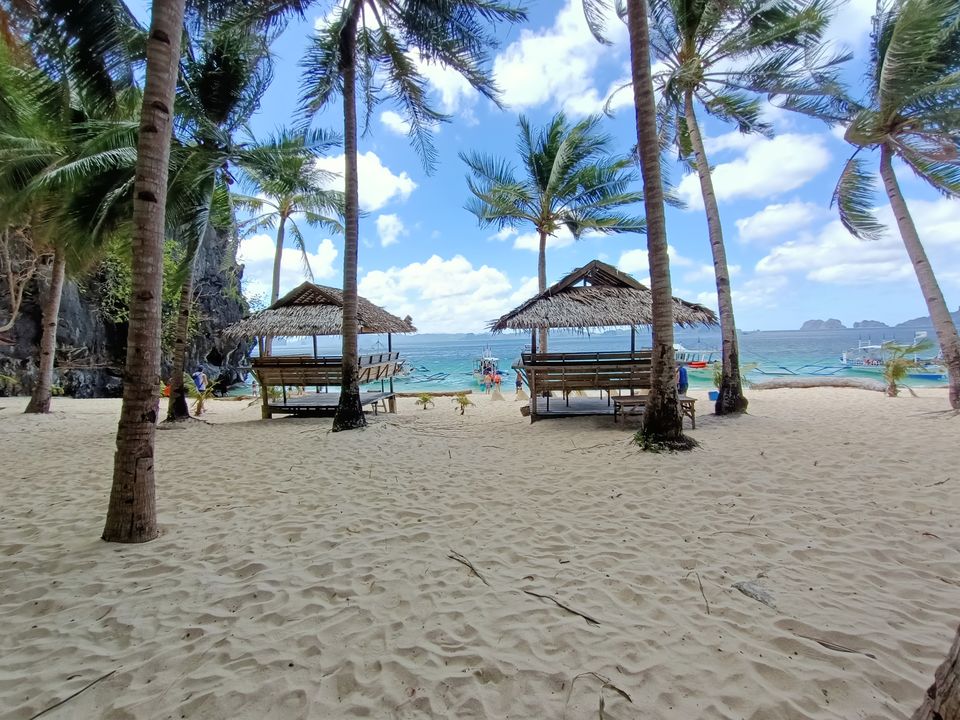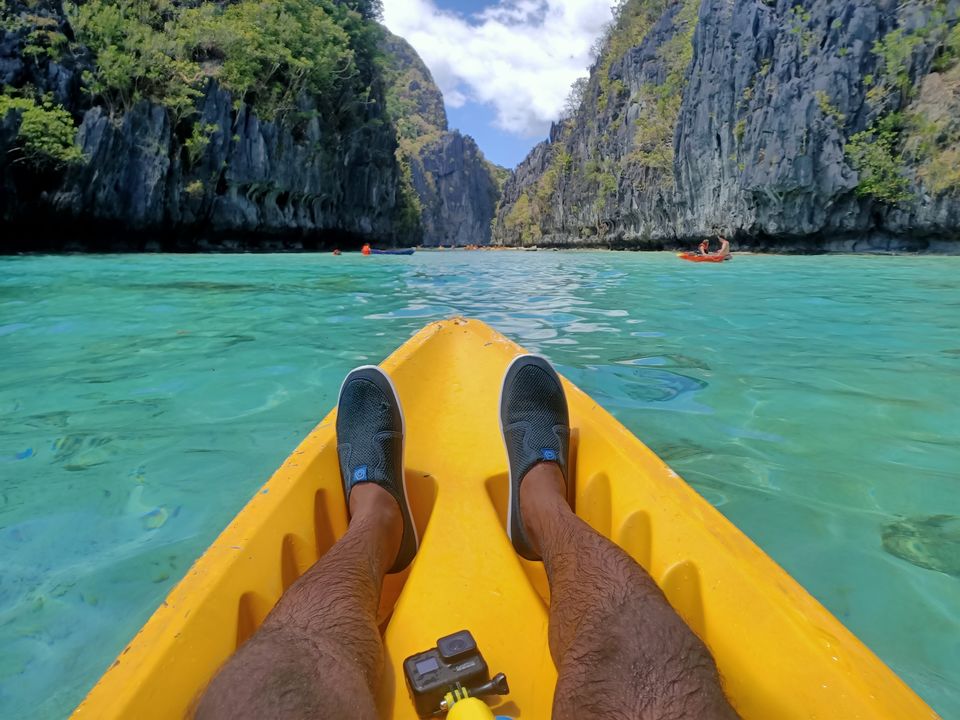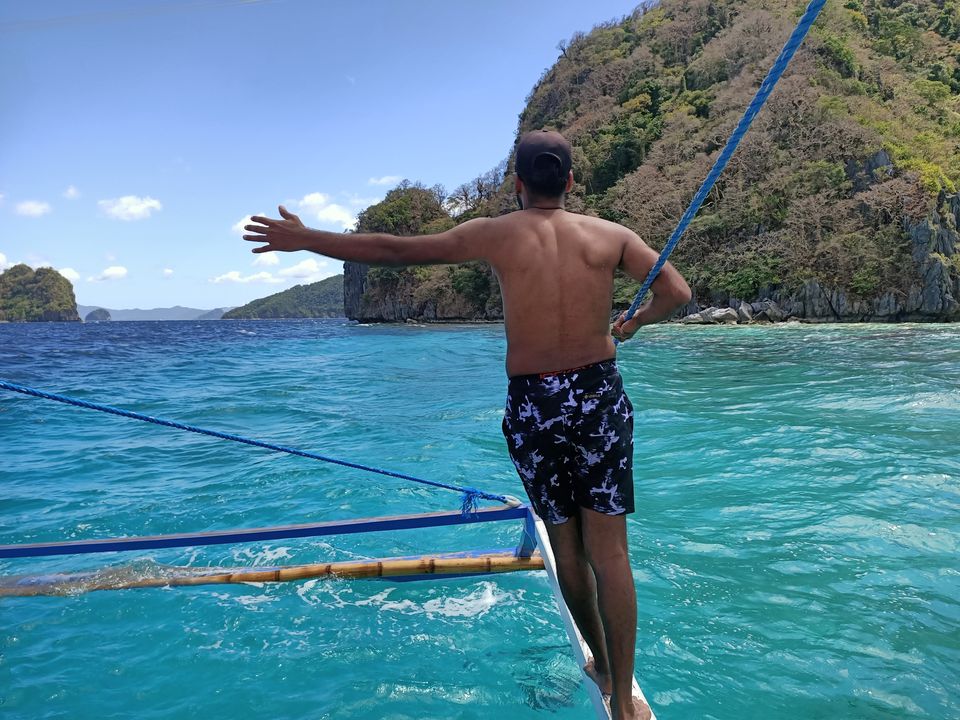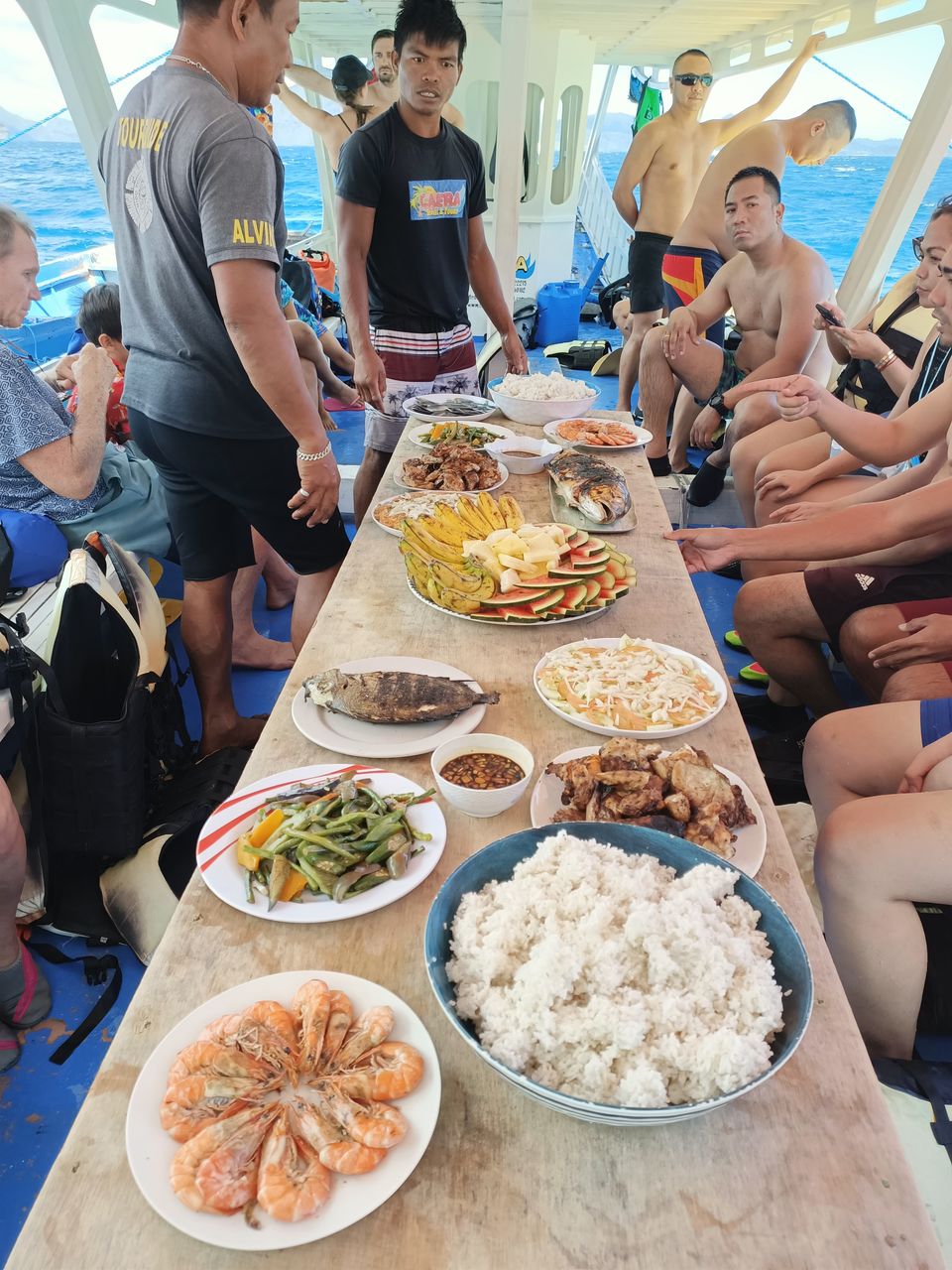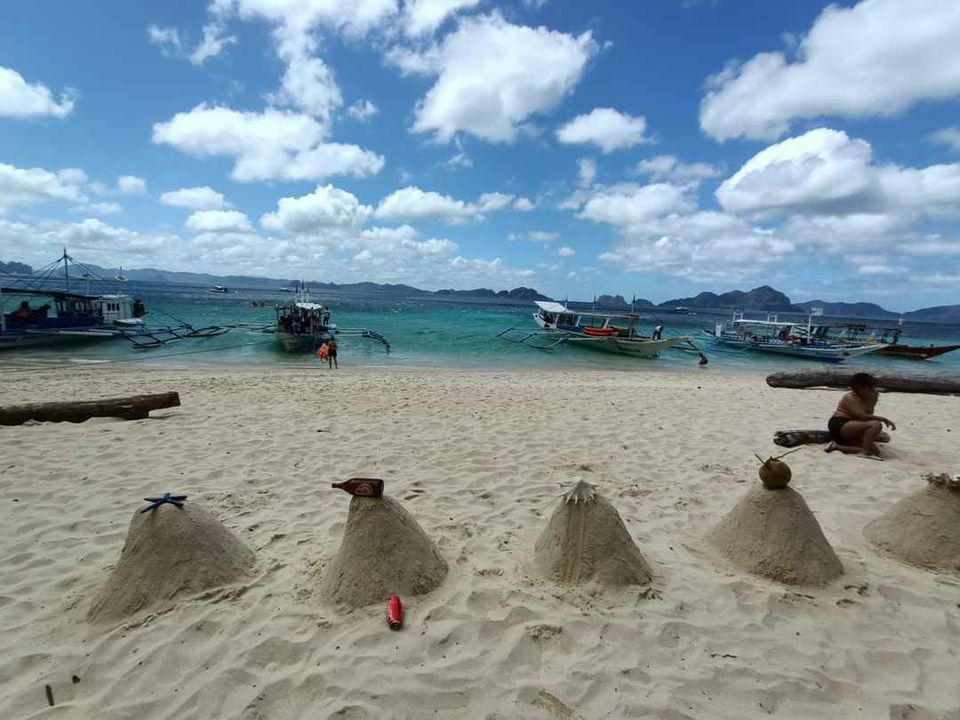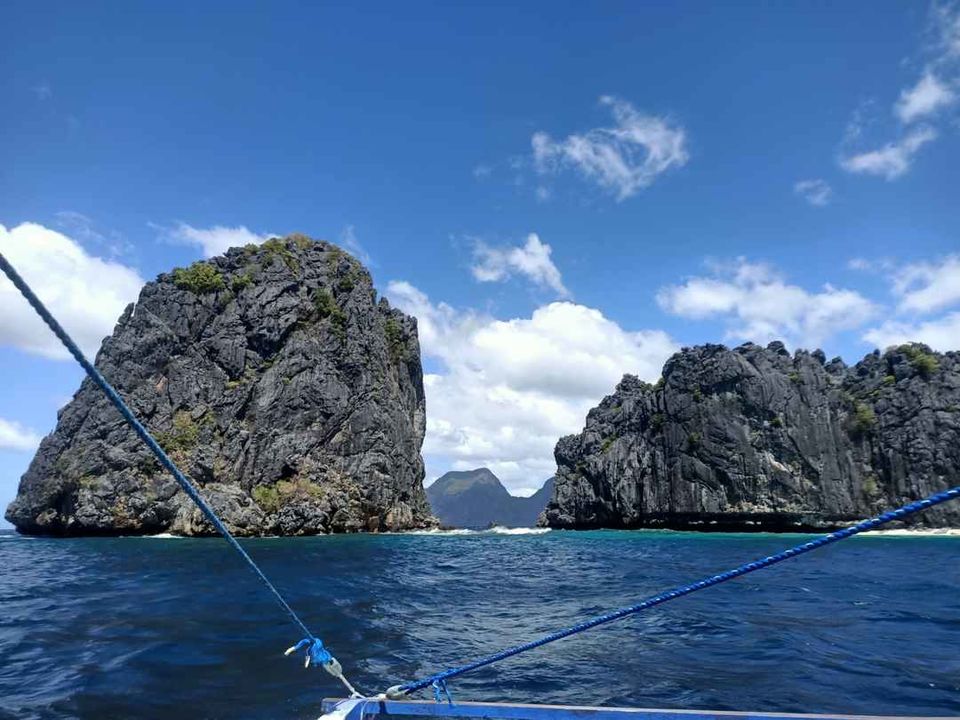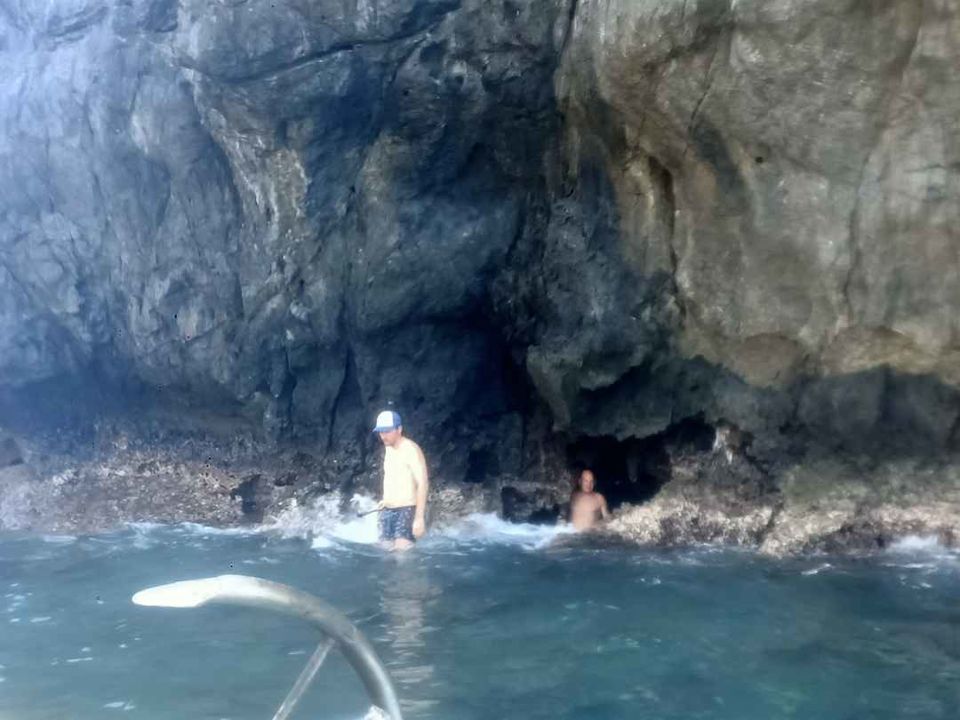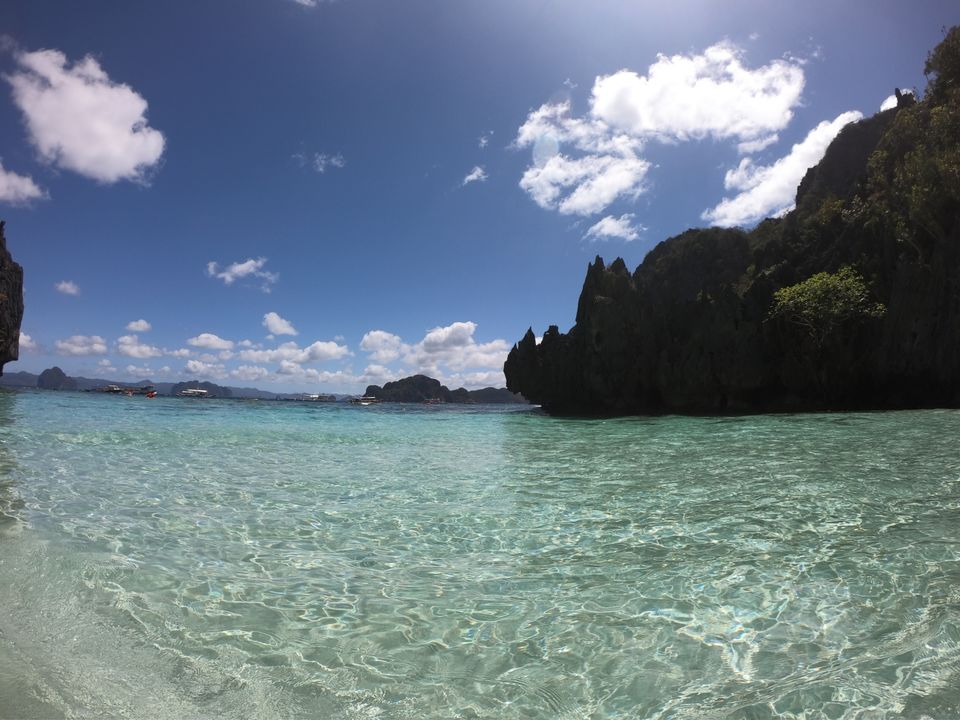 For 300 pesos you can climb to the view point with guide and get some nice photos overlooking El Nido. After this we rented 2 bikes 300 pesos each and headed out for 45 mins drive to what many consider as the most beautiful beach in Palwan : Nacpan beach. To me it was just too beautiful. We decided to do nothing but relax beachside for 4 hours . Swimming is dangerous so you can not go too deep inside the water here. You can stay here for lovely sunset but we decided to head out to Las Cabanas beach which is very famous for sunset. On the way we went to Lio beach as well.
After reaching Las Cabanas you can do Zip line overlooking the sea just for 500 Pesos. We had a beautiful time looking at the sunset and grabbing beer admiring the beauty.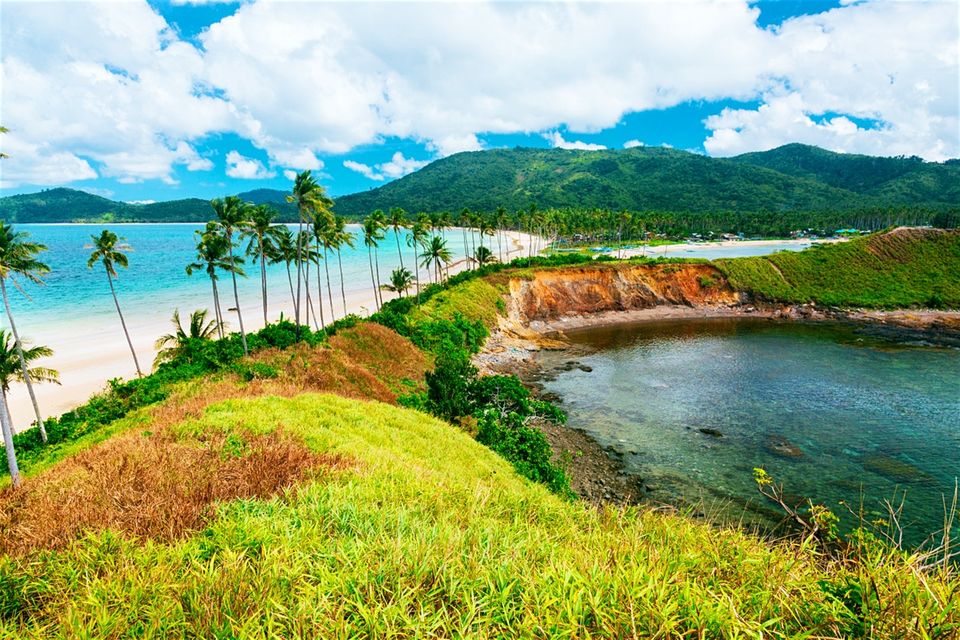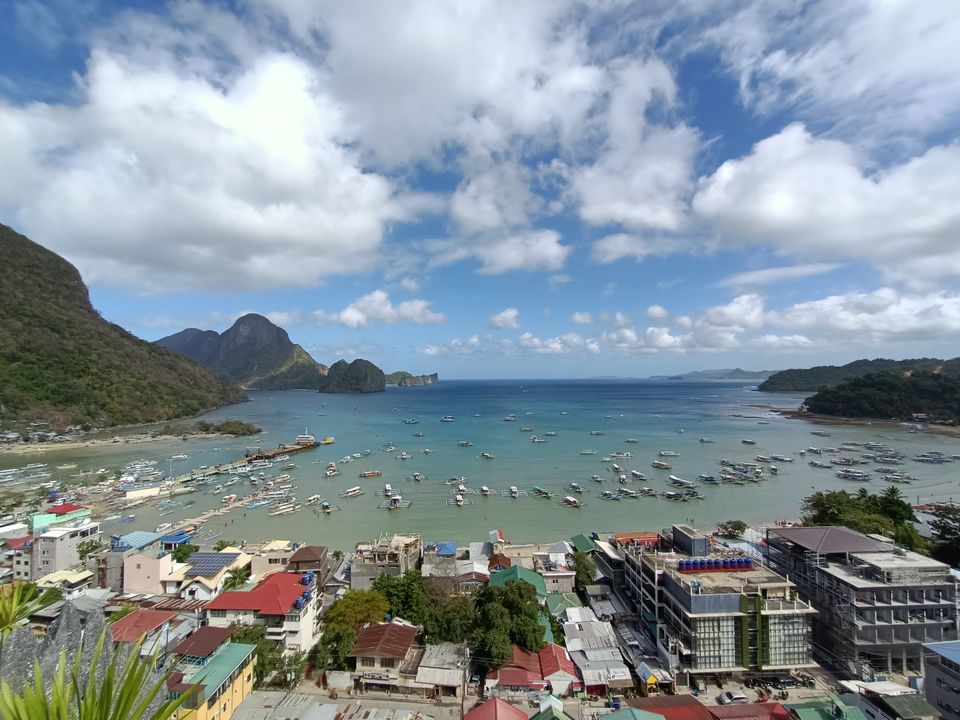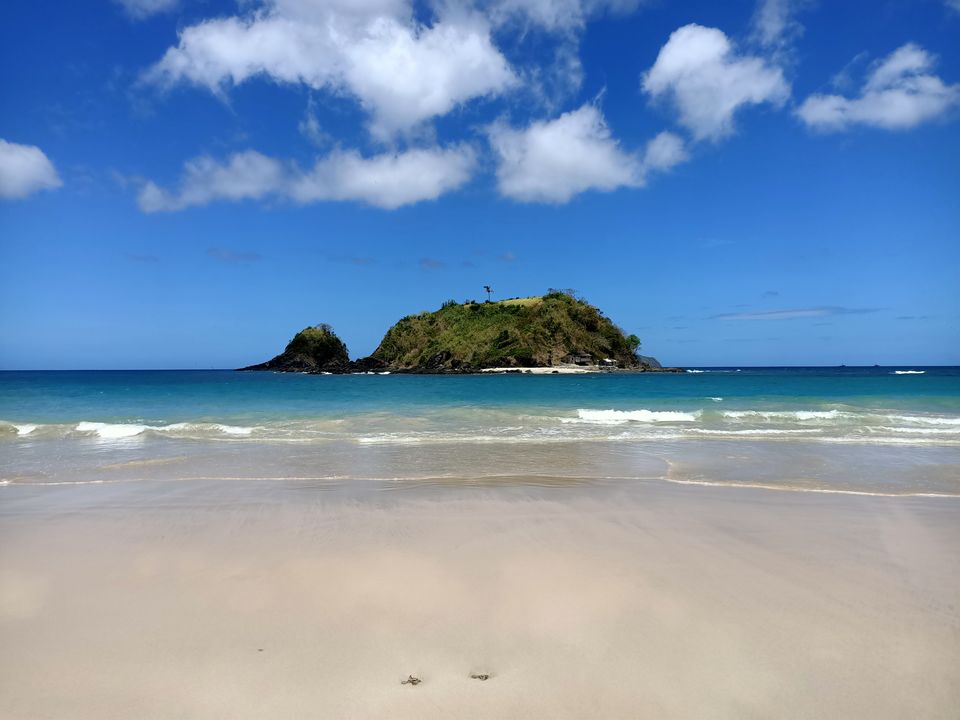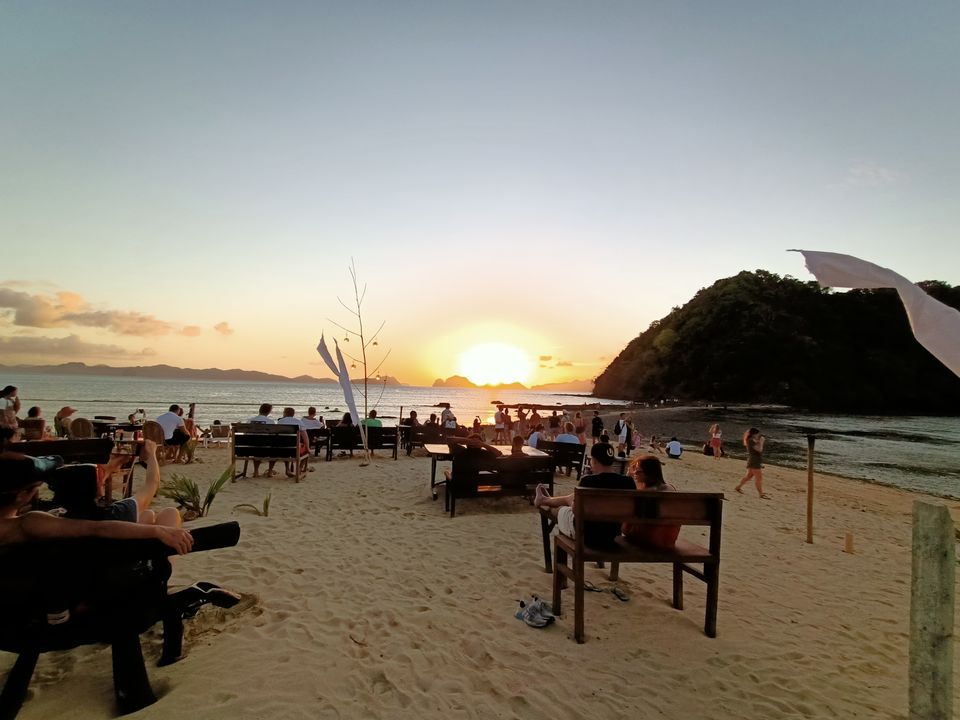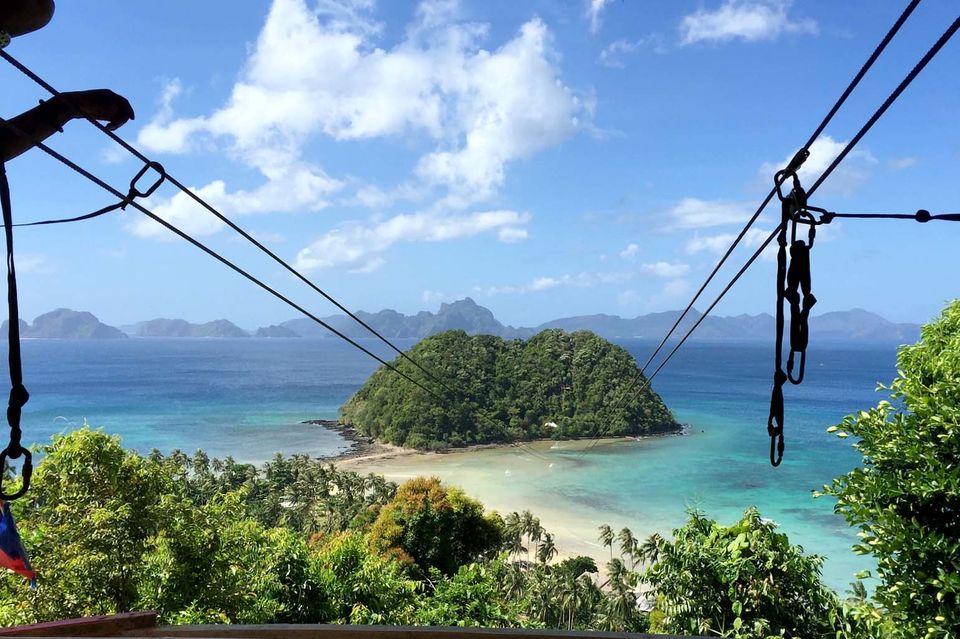 With initial plan of riding bike and covering other waterfalls and beaches on the island we decided to skip and just do snorkeling and drink beach side in chili bar. It was a relaxing day. Saw sardines and swam with turtles. In the evening met 3 spanish girls and headed out to catch beautiful sunset on white sand beach.
Met other travelers from central america & UK. had dinner & drinks at our hostel and we had some amzing converstation from 8PM till 2AM. Finally decided to say good bye to everyone.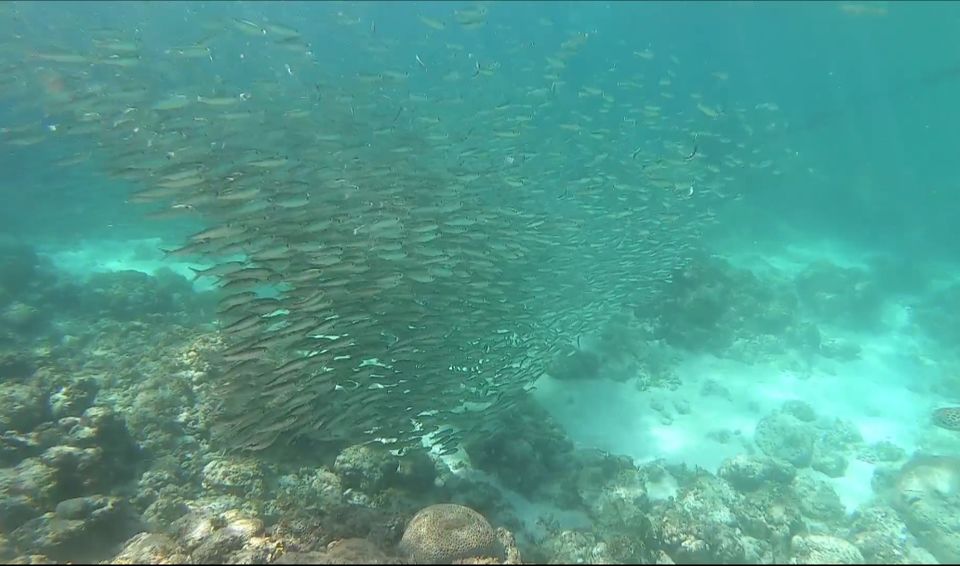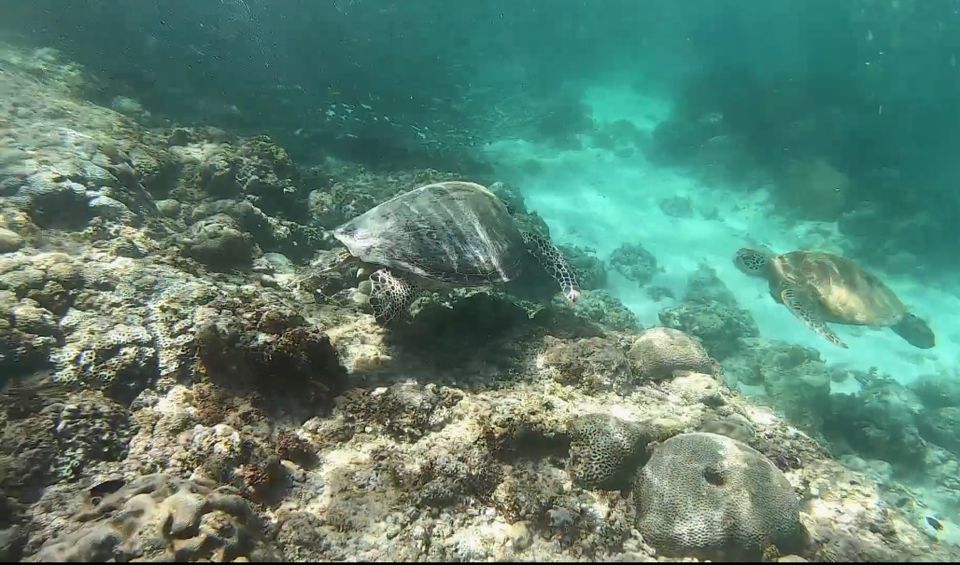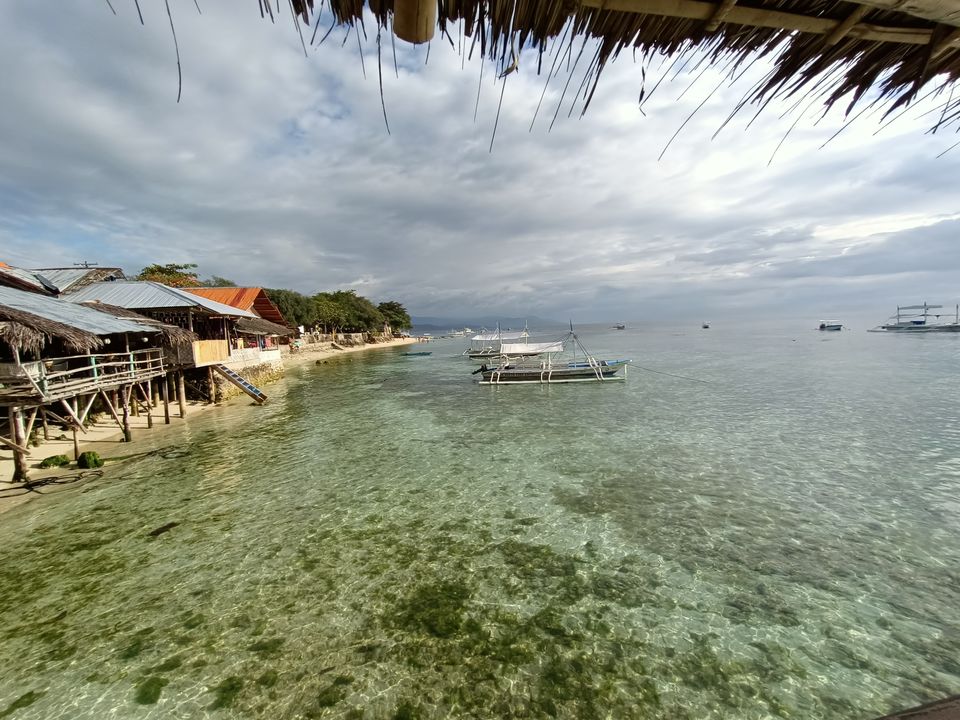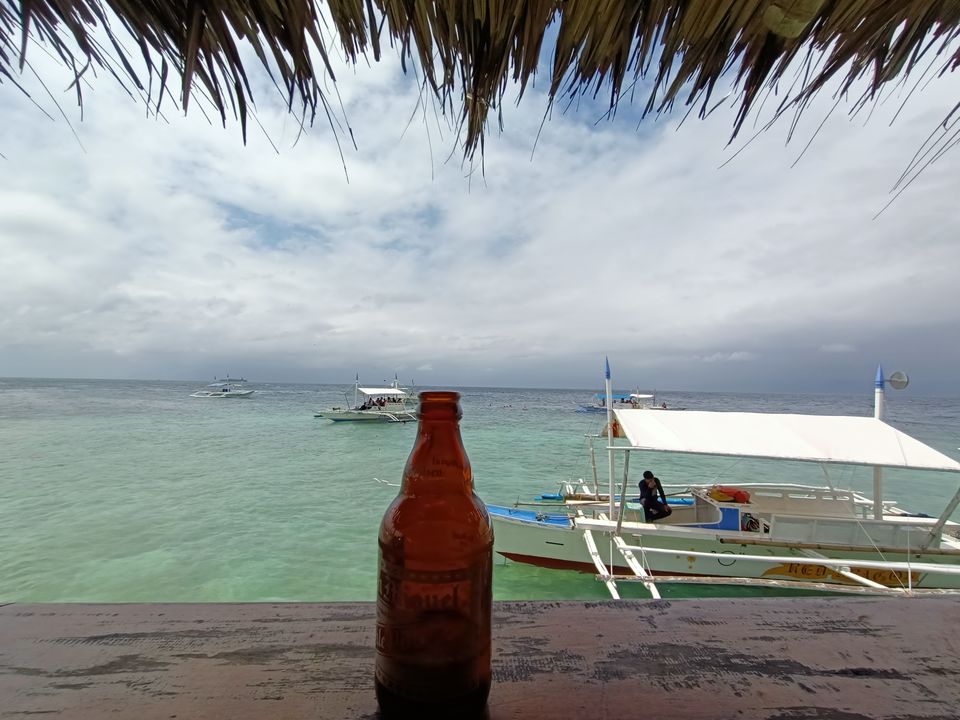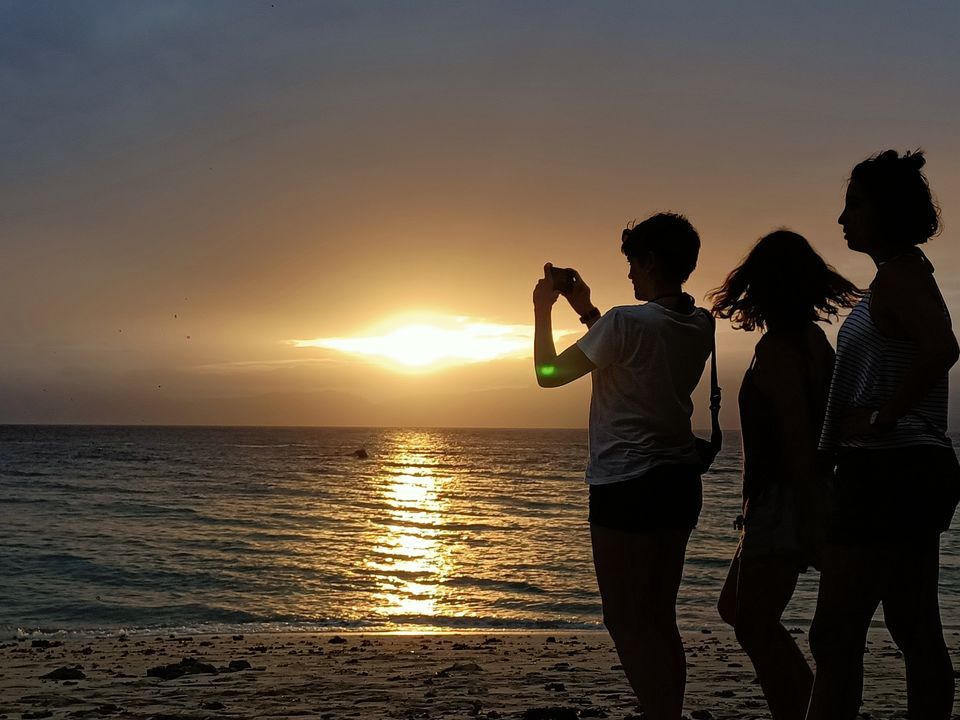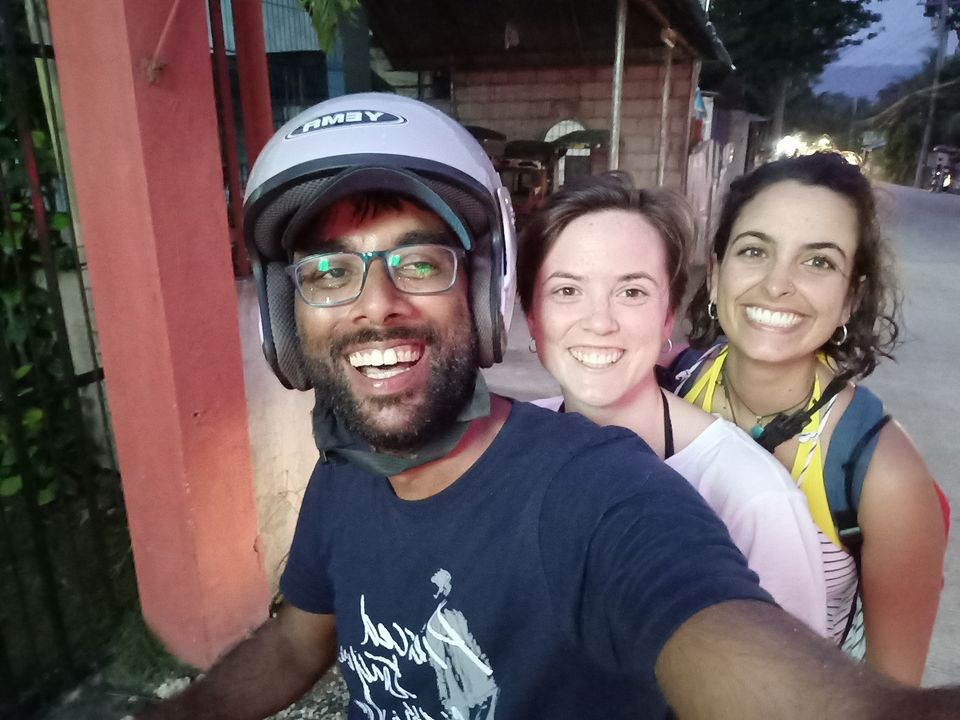 Took an early bus from Moalboal to Cebu city . It was close to 4 hours of journey expecting normal traffic on Sunday. It was time to say goodbye to this beautiful island. Took 1PM flight to Manila and was in Makati in Manila in my Hotel by 4PM. I generally do not like the metro cities and came here just for night life and getting the flight back to Bangalore.
I met one russian hitchhiker on couchsurfing and we had amazing conversation . She had been living in Manila for 1 years filming the problems faced by slums and poor people. We decided to head out to Royal club which is the best club in Makati area and we drank and danced till morning 6AM and we decided to say goodbye.
It was the best day of my life. I had booked canyoneering through my hostel for 1250 pesos which included hotel pick up and guided canyoneering and lunch. it will take another blog to explain this but in short after trekking for 45 mins you are taken to 5th level of the waterfall and you reach the 1st level of waterfall after swimming, cliff jumping,trekking. You do not need to know swimming for this and anyone can do this. it has jumps from 4 metres to 12 metres . This was the most amazing part of my Philippines travel and overall it lasted for 6 hours.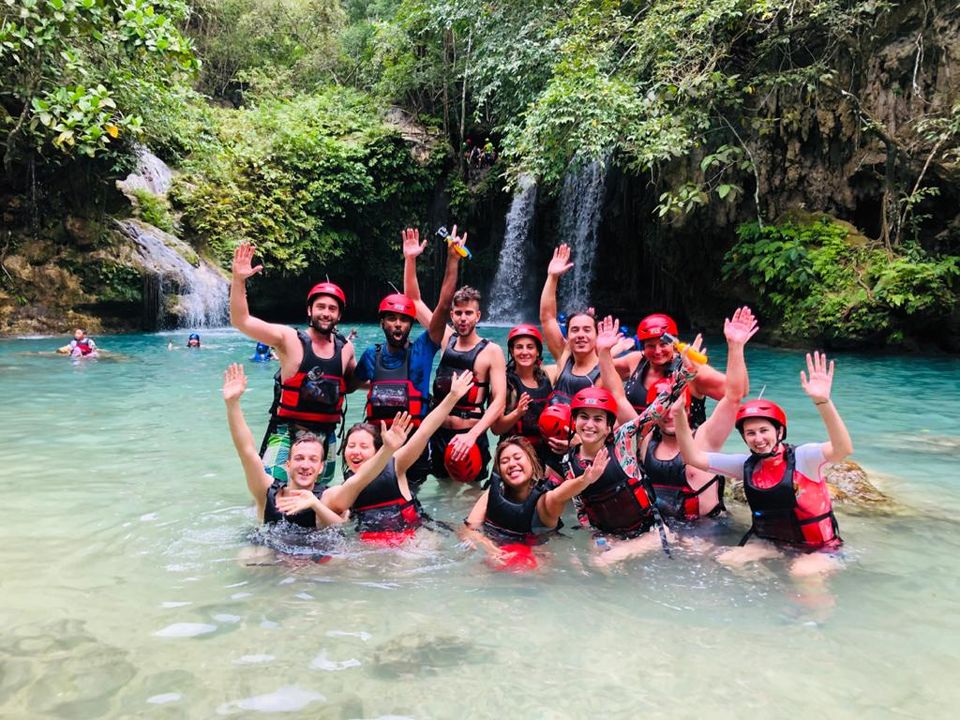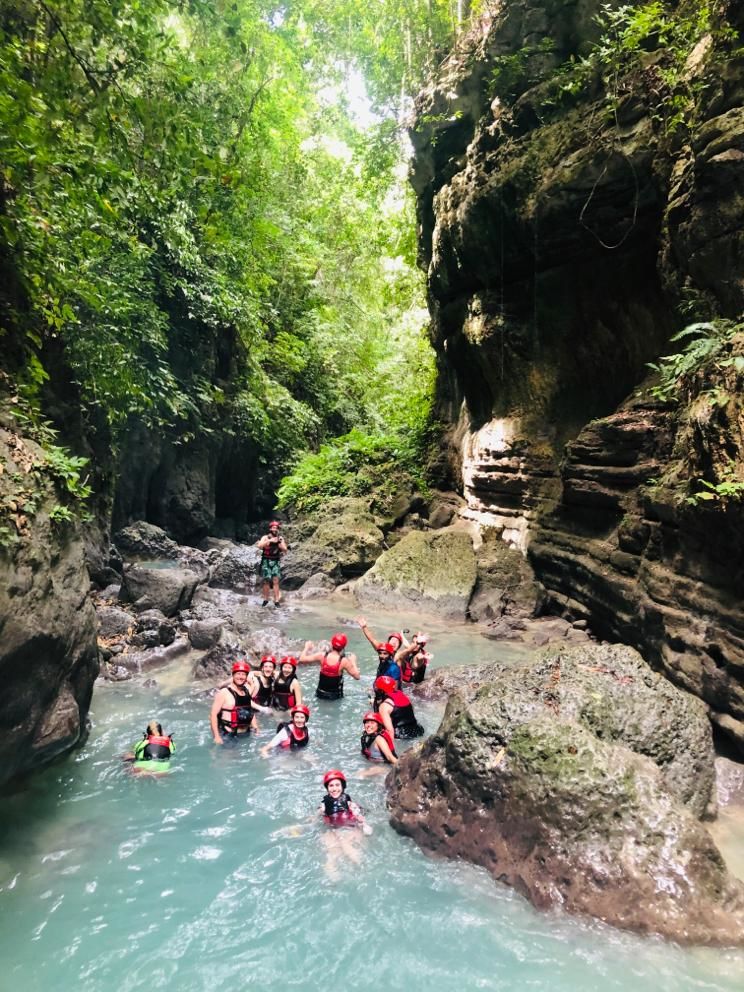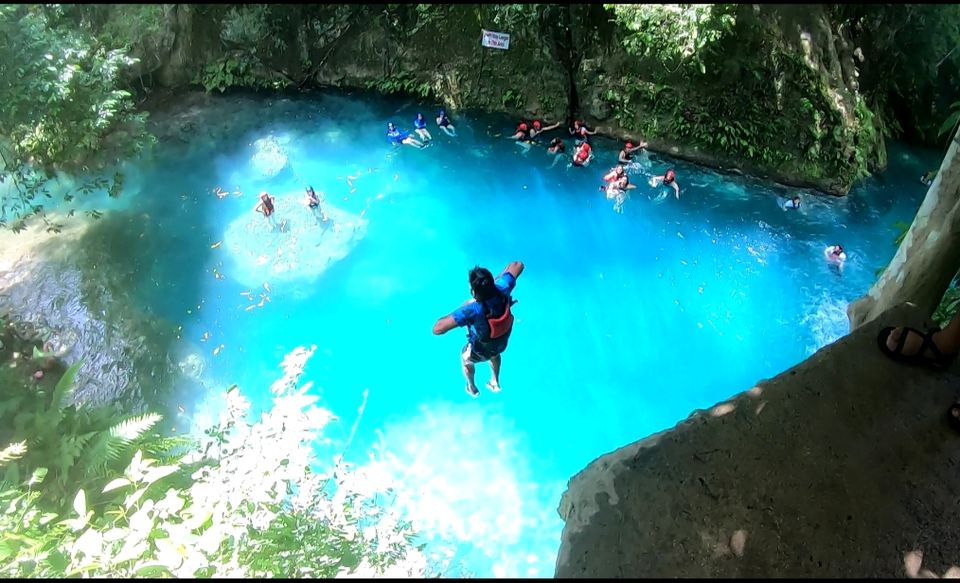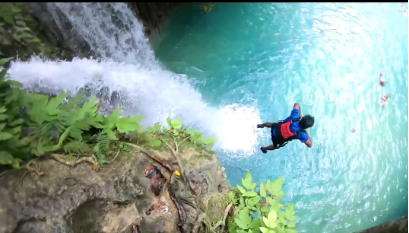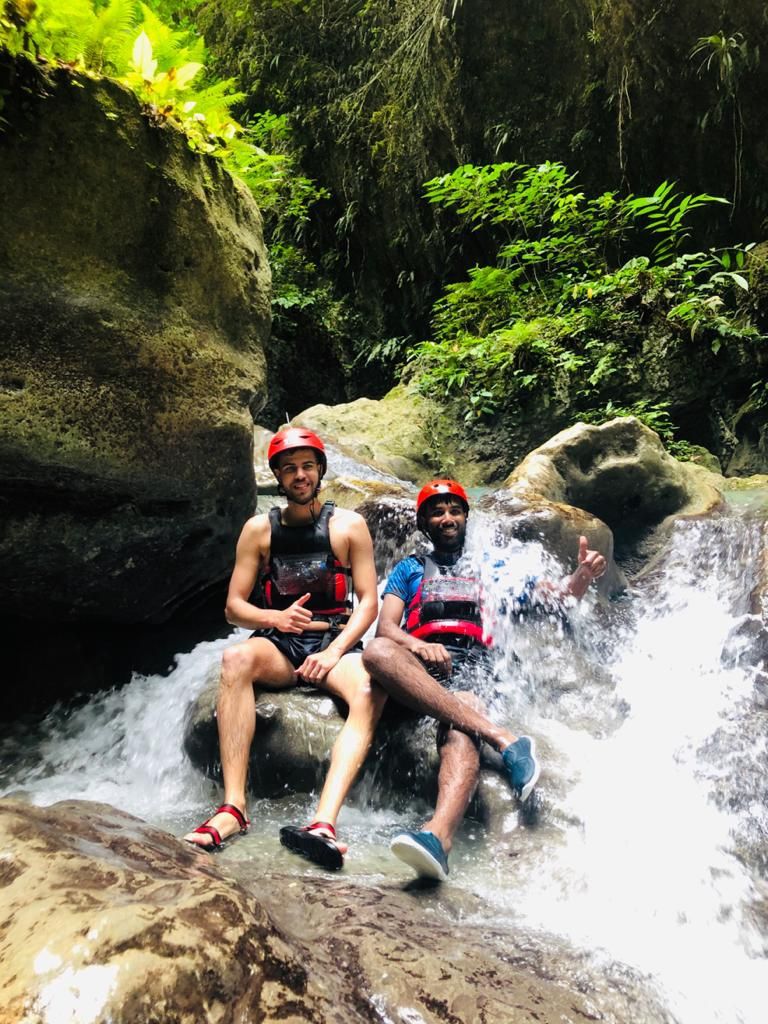 After this wonderful time we were back in evening and after some rest we repeated the same seesha, beer & Pukka Bar until we passed out.
I had planned to cover nearby island called Siquijor island the same day which translates to Island of witch and is famous for 12 metres jump into the sea at salagdoong beach and beautiful waterfalls but due to some reason i skipped this island and decided to cover this in my next trip since couple of hours wont do justic to this island but it needs couple of days.
I headed out to Moalboal other city in south cebu which is famous for snorkelling and is near to the most thrilling & amazing activity in the island called Badian canyoneering . It took 2 hours from oslob to Moalboal in bus and the hostel was just too good.
I rented bike for 300 pesos and headed out to Kawasan Falls the most beautiful waterfall in whole of Philippines.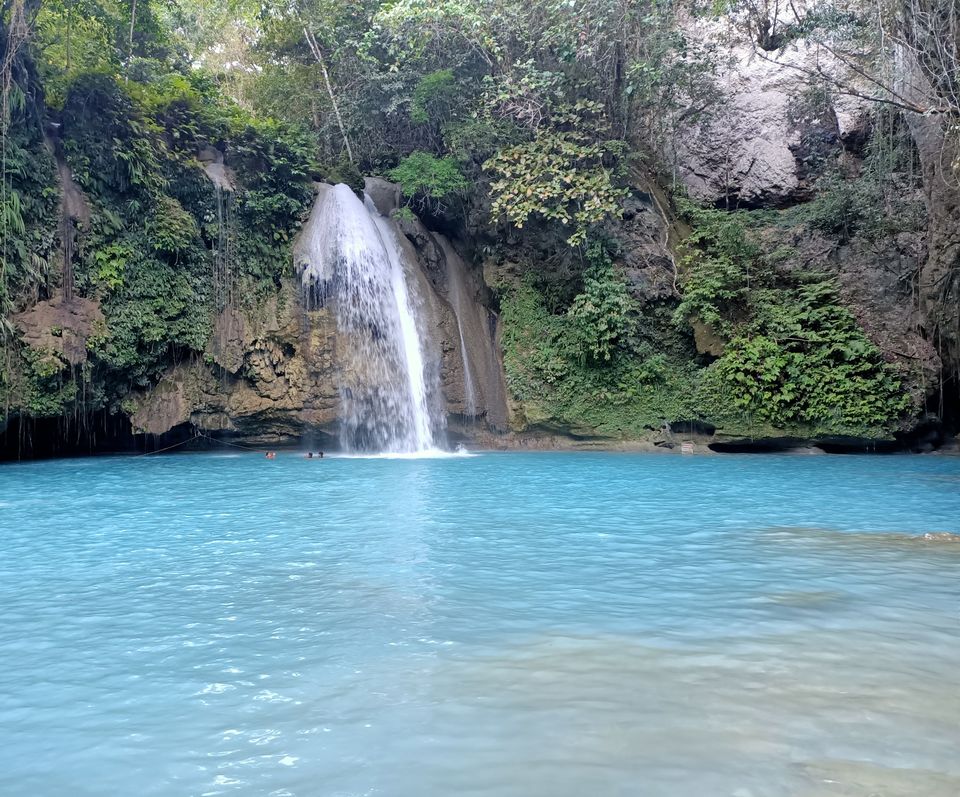 I made friends with other travelers staying in hostel & from canyoneering and after coming back we headed out to get wasted in Chili bar the only lively place in whole Moalboal.
Took morning flight to Bangalore via Kualalmpur. It was really shocking to see that so called busy Manila airport was literally empty because of this corona Virus scare. As usual had drinks and snacks in Manila & Kualalampur lounge and now was the time for post travel depression as usual.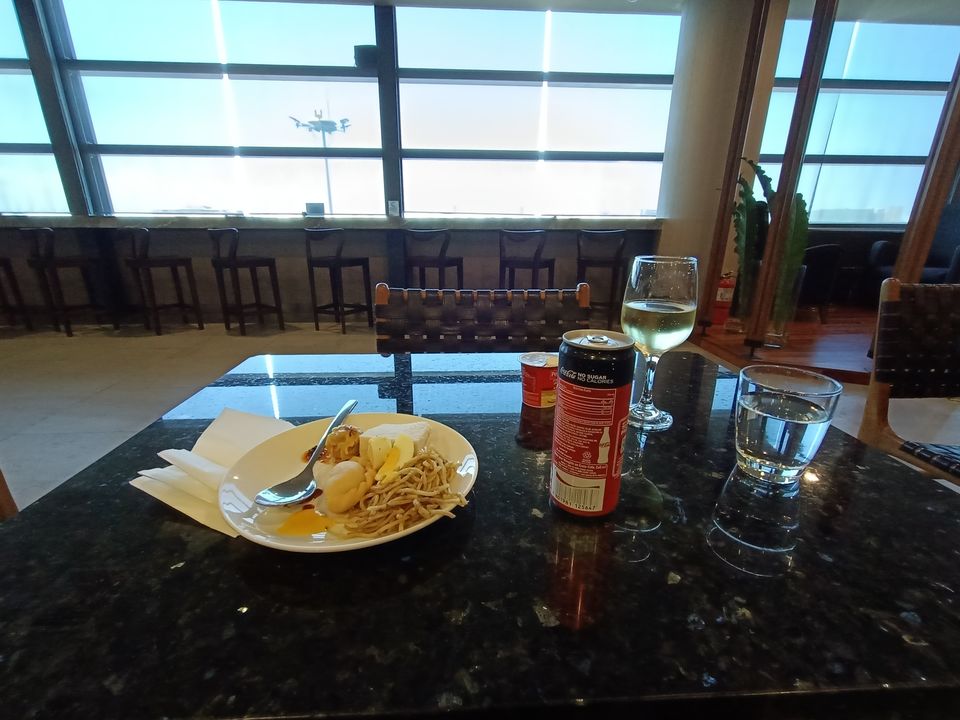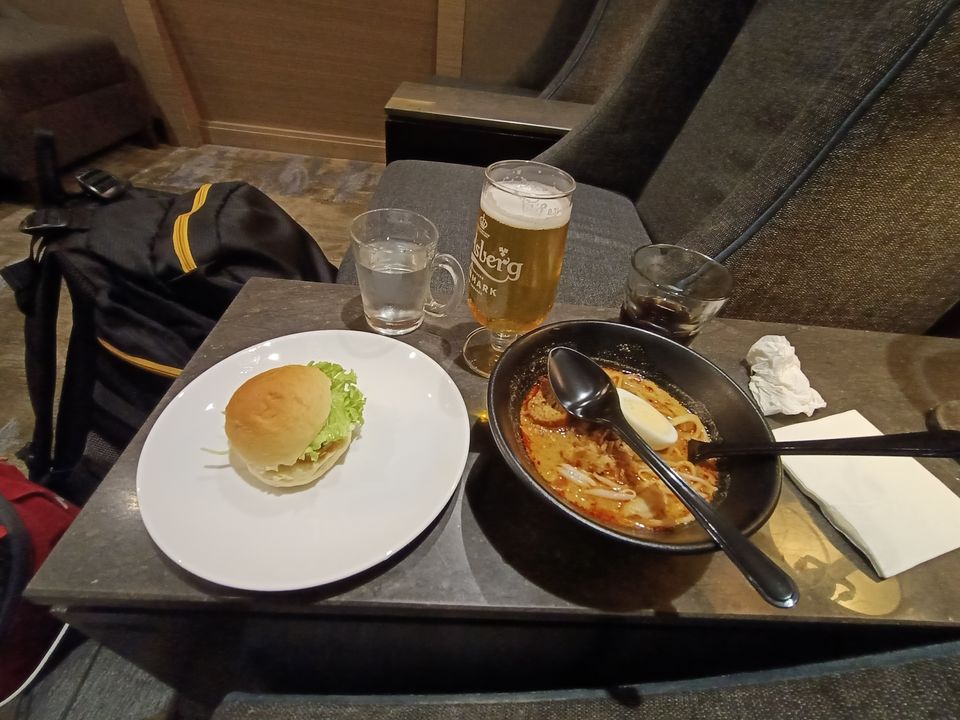 Total cost breakdown:
Flights bangalore to manila round ticket: 19k
Hostels/dorms for 10 nights : 7.5k
3 domestic flights : 8K
All other expenses like activities/drinks/food/bikes/travel : 35k
Visa: Free if you are holding valid visa for US/Japan/UK/Singapore. I used my US visa for free entry.
Total : 70K
Since i get 33% cashback with my diners black card on flight tickets & Unlimited worldwide lounge access so effective: 60K
This was just to give a very brief idea because i do not think people still know how awesome and cheap Philippines is. During this whole trip i just met 6 indian !!!! I need several blogs to explain this trip and many other points but this was just a summary to make other people even consider Philippines as their next travel destination.
On a separate note i am planning to travel philippines covering Boracay, Siargaon & Dumagete or Bohol from 29th April till 11th Of May. Any solo backpacker based out of Bangalore is welcome to join me but max one can join and this is going to be 2x fun for almost same price. Happy travelling.
Frequent Searches Leading To This Page:-
weekend getaways from bangalore, weekend trip from bangalore, weekend holiday trip from bangalore, weekend tour packages from bangalore, weekend tour cost for couple from bangalore
I was planning to explore Manila but as i mentioned i dont like metro cities & i am not into historical monuments/museums/etc etc so i decided to do nothing and just sleep. During lunch i met this local Filipino girl who took me around makati and we had some nice time together understanding the local culture and cuisines. Night she took me to some other places in Makati and since i had to leave early morning i decided to not get drunk ( too much lol).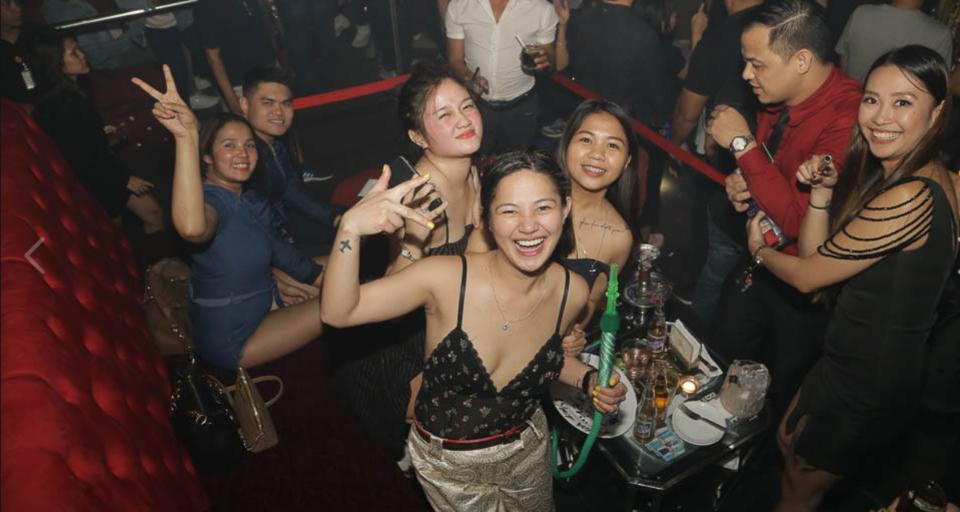 I took 5AM shared van back to puerto princesa and boarded 2PM flight to Cebu city. Its another beautiful island famous for beaches, whale shark watching, out of the world waterfalls. My flight was delayed. I arrived cebu around 5PM and took one of the city buses to oslob famous for whale watching trips . I had booked accommodation just next to this place because it starts early 6AM and you need to be there before that since it gets really crowded. I was in my hostel by 9.30PM. It was beachside resort . I had some peaceful time drinking alone in the dark beach side with no one around.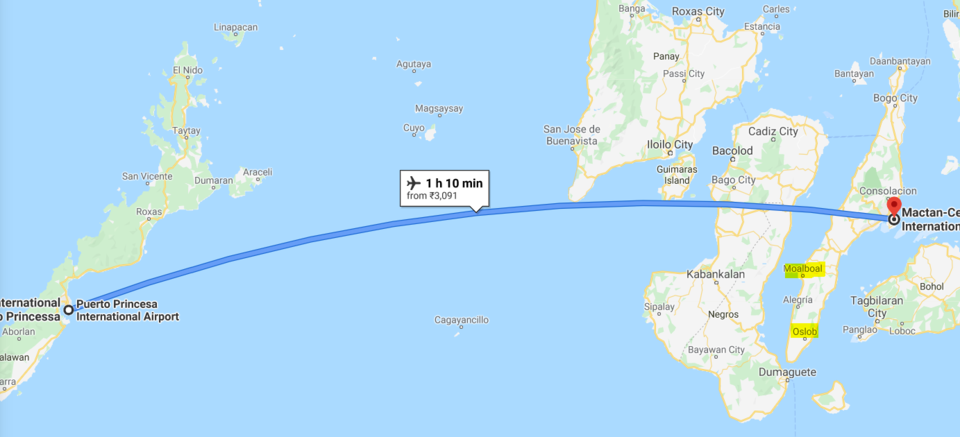 I had met one local girl through couchsurfing and we together went for whale watching. We started around 5.40Am and were done by 7Am. I have no words to describe my feelings. This lasts for 30 minutes. After this i headed out for famous falls called Tumalog falls but unfortunately it was closed that day.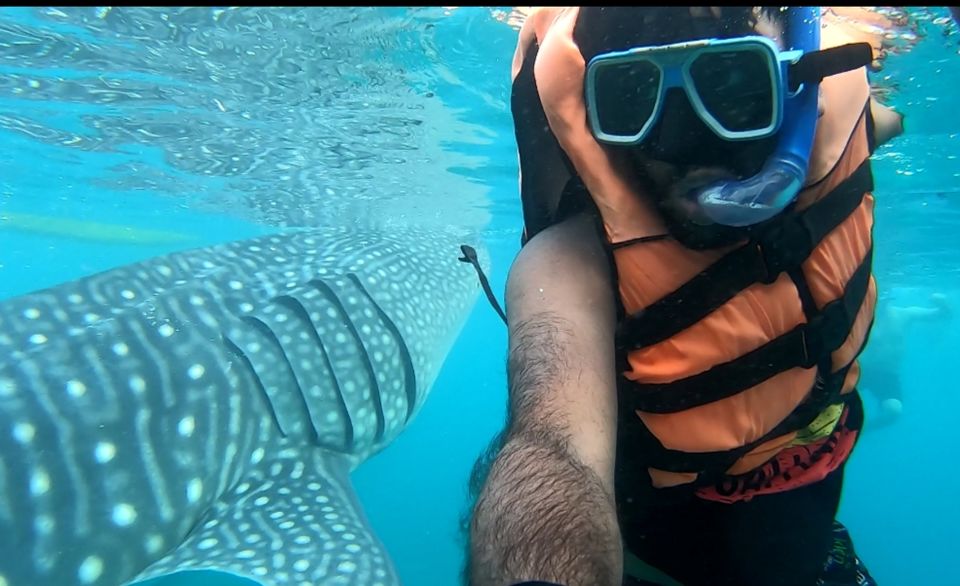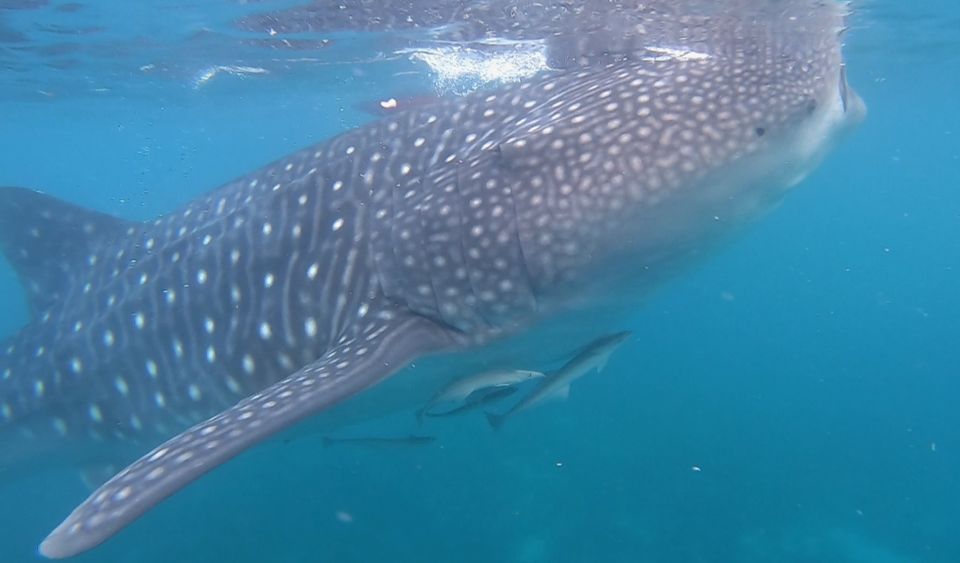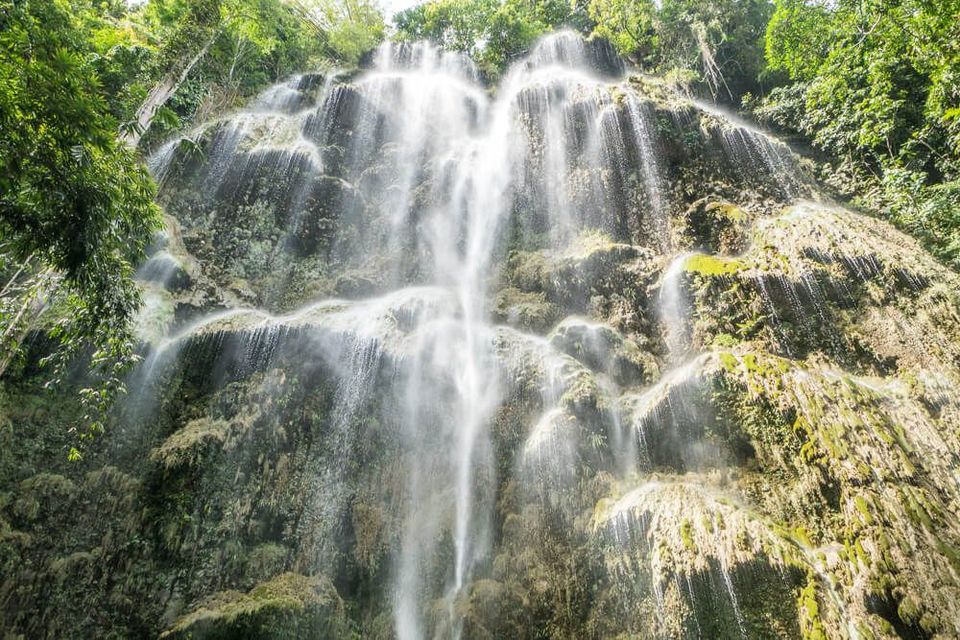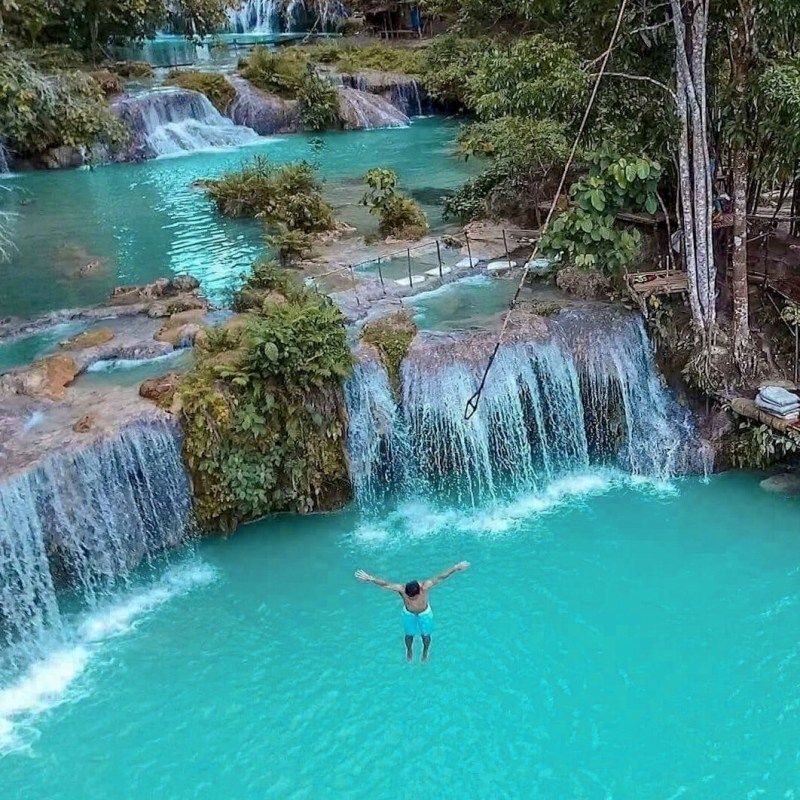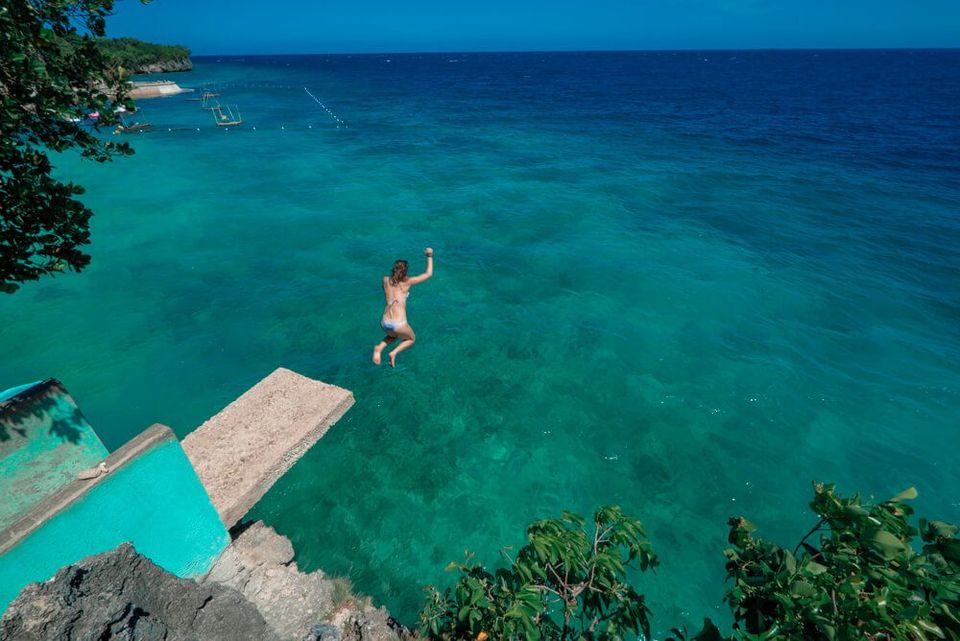 We gathered at the shop at 9AM through which we had booked the tour. We were amazed to know that we were only 5 people including me, canadian couple & old Belgium couple. It was like our private boat. I had never seen waters so clear, beaches so beautiful. It was all breathtaking. It needs different blog to give all details related to tours A which i will skip.