We started our journey from Dubai Int'l Airport. Our destination was Thailand. After about 6 hours we reached the Suvarnabhoomi Int'l Airport, Bangkok. After resting up we decided to see the Golden Buddha temple in Bangkok.The Golden Buddha, officially titled Phra Phuttha Maha Suwana Patimakon, is a gold Maravijaya Attitude seated Buddharupa statue, with a weight of 5.5 tonnes. It is located in the temple of Wat Traimit, Bangkok, Thailand. This was the buddha that was returned to Rogelio Roxas by President Marcos. It's height is about 3 meters.
After that we decided to tour the city and decided to do shopping. The Chathuchak market is a good place for commodities for tourists as well as locals.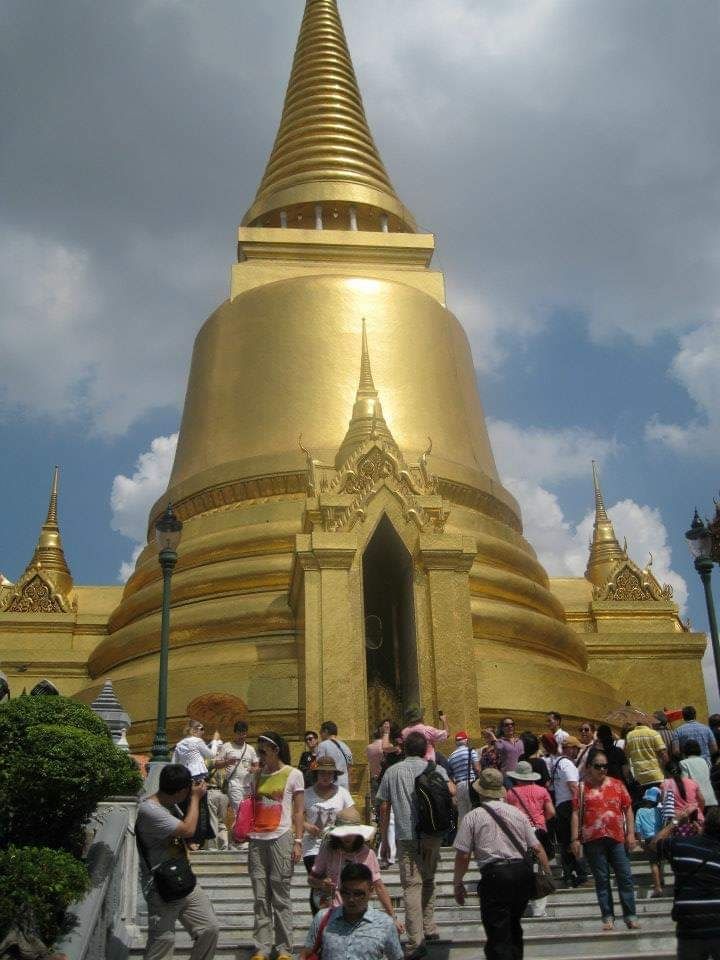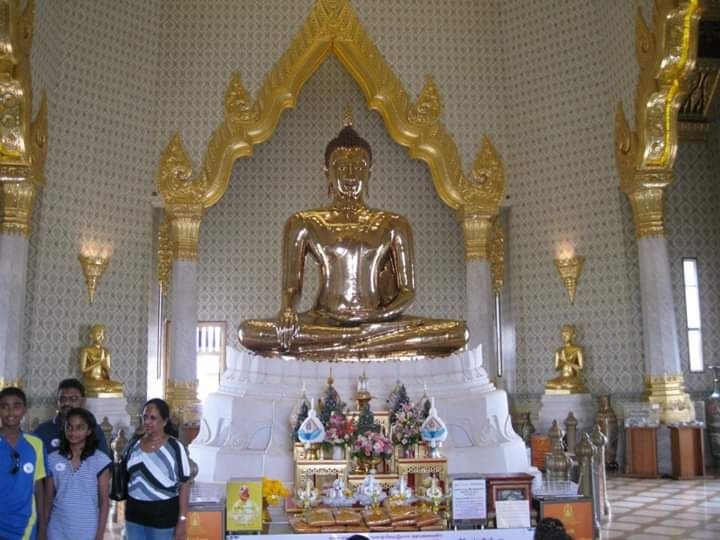 The next day we rose early in order to visit the floating markets of Thailand. These are some of the varieties you see compared to our country. Damnoen Saduak has been Thailand's best known floating market for a very long time. It's huge, lively, full of boats selling food and fruits, and it's colourful - exactly how people imagine a floating market will look like. Compared to other destinations this is very far from the heart of Bangkok city.
We then traveled back to the hotel around afternoon. We then visited the famous Grand place of Bangkok. This is a very large monumental construction located not far from the heart of the city. Wat Pho which is the sleeping buddha is located near here. It's one of the largest temple complexes in the city and famed for its giant reclining Buddha that measures 46 metres long and is covered in gold leaf. It's an easy ten minute walk between here and the Grand Palace of Bangkok.
Phra Kaeo Morakot or the Emerald Buddha is located in the Temple of Emerald Buddha inside the Grand Palace. It is a figurine of the meditating Buddha seated in yogic posture, made of a semi-precious green stone (jade or emerald), clothed in gold, and about 66 cm tall.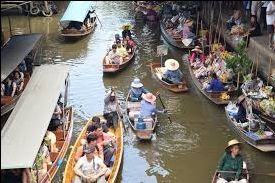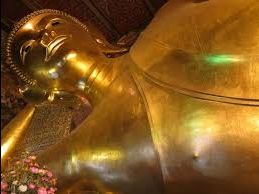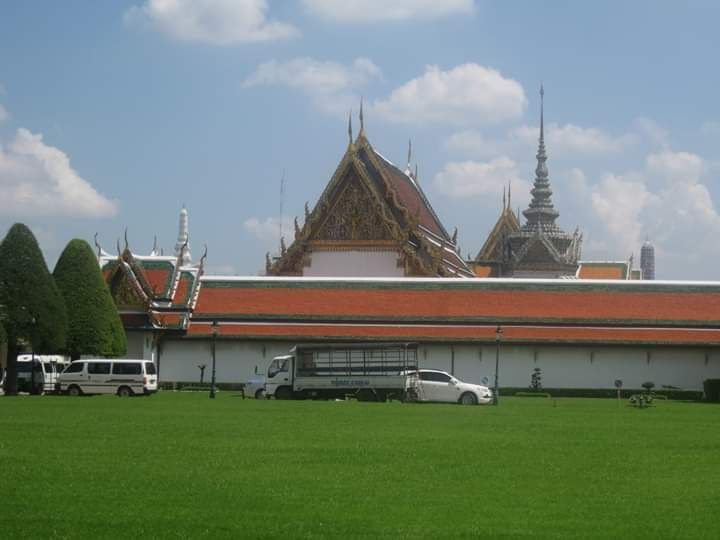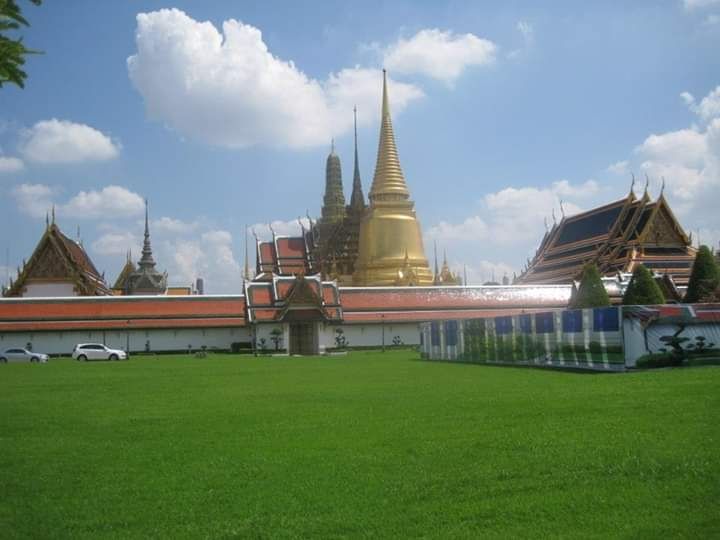 After some shopping for some commodities we decided to see more about the history of Bangkok. BKK museum was an interesting one. Their history was explained as well as the war impact on the country.
We decided to try out the specialities of Bangkok. Chinatown was our next destination. It is truly a tourist attraction. Anything could be found there. Make sure to sample small portions, and do not fill up all in one place. While you can find food here all day, it comes alive in the evening when people come out to eat.
After that we had booked a cruise along with food and music which goes along the Chao Phraya River. The cruise was called Chao Phraya Princess. It was a sturdy cruise and full of decorative lights and music. It was a vibey cruise. I met lots of people from around the world and had an enjoyable time.
The next day we had to travel to Phuket, the land of beaches. By land the duration was 12 hours. We decided to go by flight which took only one and a half hours. By afternoon we reached Phuket. We had reservations at the Centara Grand Resorts, Phuket. It was a very relishing experience. The resort had its own private beach as well as various water activities including water amusement parks.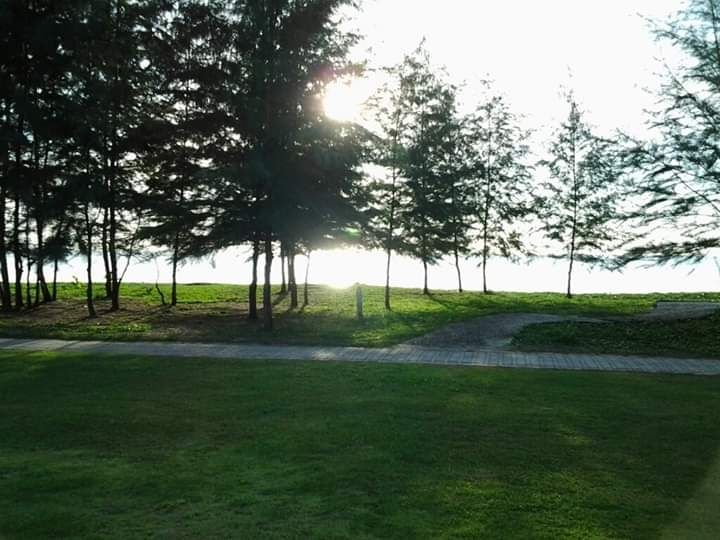 The next day we went around the city. Wat Chalong has been extending a warm welcome to visitors for over a century. Locals come to pray and Westerners come to learn something about Buddhism.
Thalang is a 350m-long commercial and cosmopolitan street which hosts a mix of Baba (Chinese migrants settled in Phuket), Thai Muslim and Indian shops. Phuket Walking Street allows visitors to discover some typical southern Thai culinary specialties as well as local handicraft and gift stalls.
The next day we went to Centara Grand West Sand beach Resorts. The day was spent by exploring the viewpoints which were ideal for a painter to draw a picture. The scenic beauty was a pleasure to the eyes.
Phuket's Big Buddha is one of the island's most important and revered landmarks. The huge image sits on top of the Nakkerd Hills between Chalong and Kata and at 45 metres high it is easily seen from far away.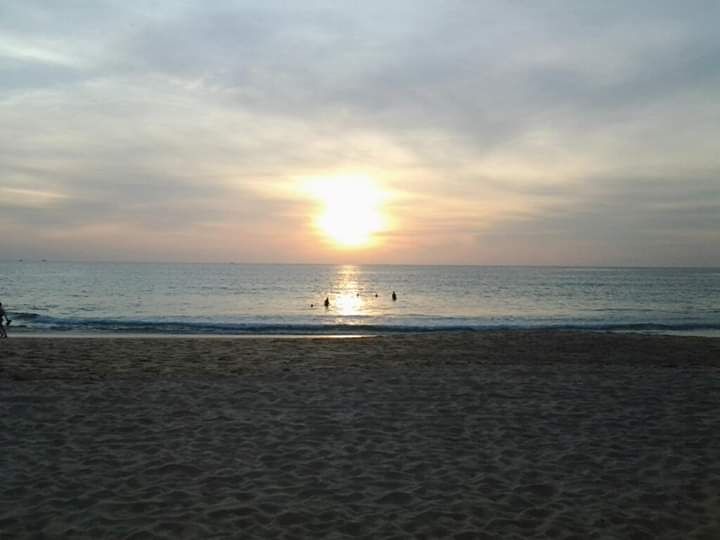 The next day we had arranged with a tour facility to go on a cruise on to see the landmarks like Phang Nga bay and as well as Phi-Phi islands. The James Bond Island called Koh Ta-pu ('Nail Island'), first found its way onto the international map through its starring role in the James Bond movie 'The Man With the Golden Gun'. This is where most tours seem to take all of the tourists . The entire area surrounding this island with its signature rocky pinnacle is indeed spectacular.
Next stop was Koh Panyee. It is a small island. Most of it is huge, almost vertical, limestone cliffs. The hundreds of huts, shacks, restaurants and houses where the villagers live are built on stilts.
During the time in the sea, we snorkelled for some amount of time. The water was cold and very refreshing. Even persons who have fear of swimming can easily do this. It was a very relishing experience.
With that the trip comes to an end. Thank you!
ขอบคุณ!