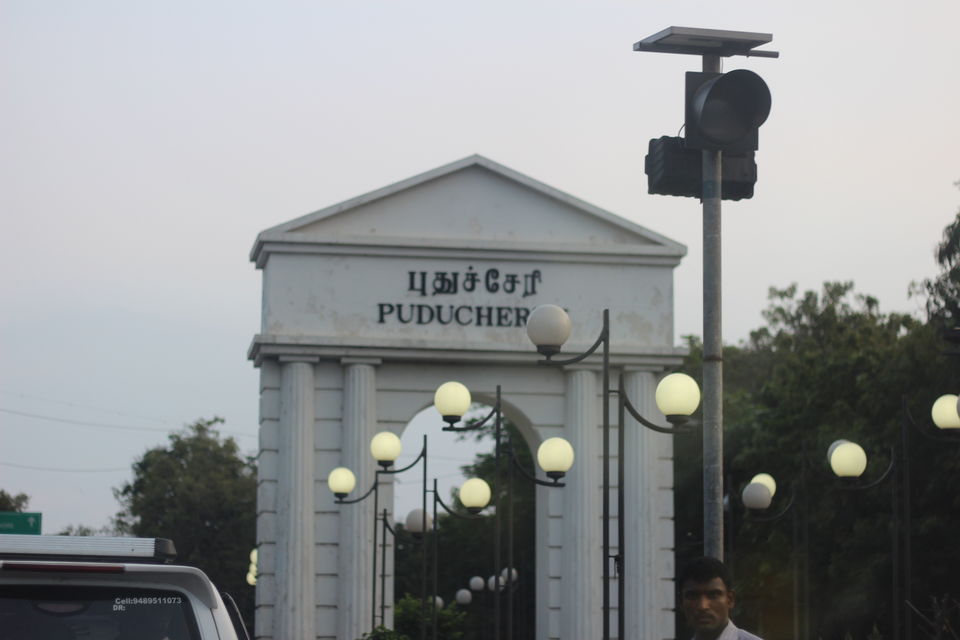 Je Veux Etre avec toi
(Be with me as long as I live)
Mere beauty, how shall I describe you Pondi, my dulcinea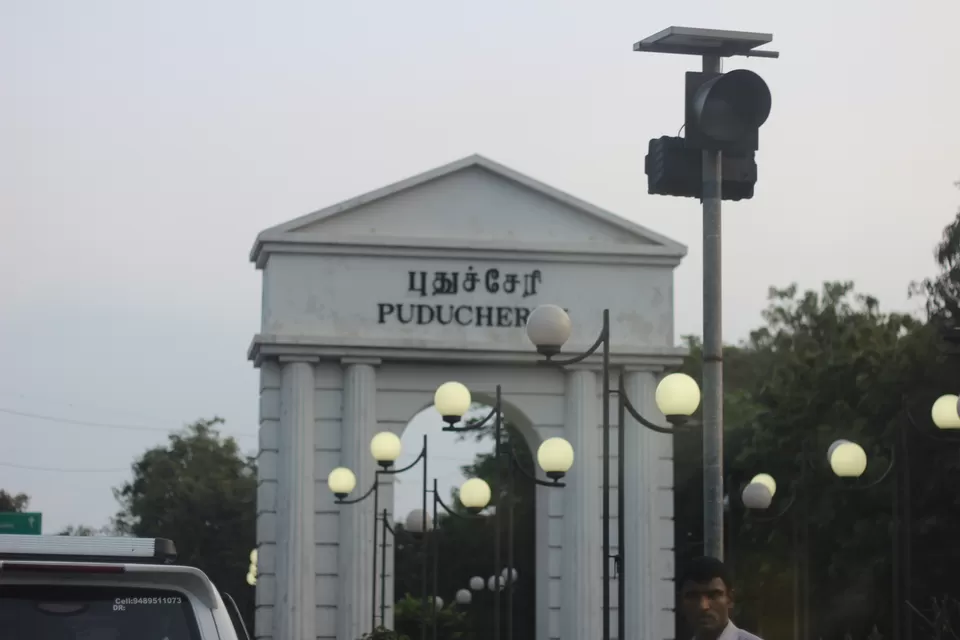 Being a student, it is required to manage your budget as well as enjoy your college life to the fullest. Pondicherry now known as Puducherry is a beautiful city known for its pristine beaches, amazing French architecture and umpteen wine shops flourishing in every street. Not only that, it is also Union territory of India which is the reason that there is low/no tax implied by government on people so the booze and electricity rates are quite low here.
We (Me and my friends) decided to go to Pondicherry as it was the last year of college and we have never gone for a long trip like this. So this would be a great time to rejoice. Starting with the train journey which costs about Rs. 35 from Egmore station (Chennai). we went to hotel "King City Residency", got freshened up and then left for Paradise beach. It is a beautiful beach, less crowded and a perfect destination for photography sessions.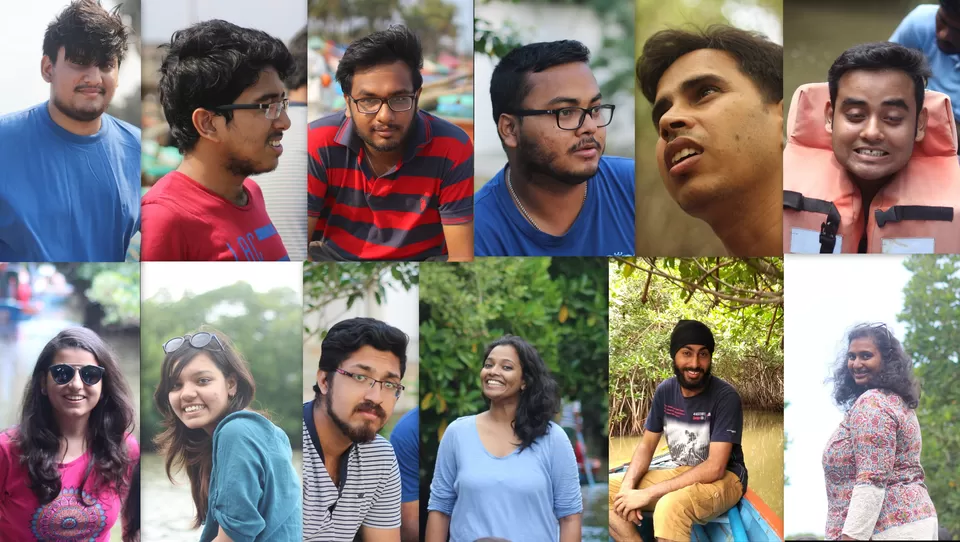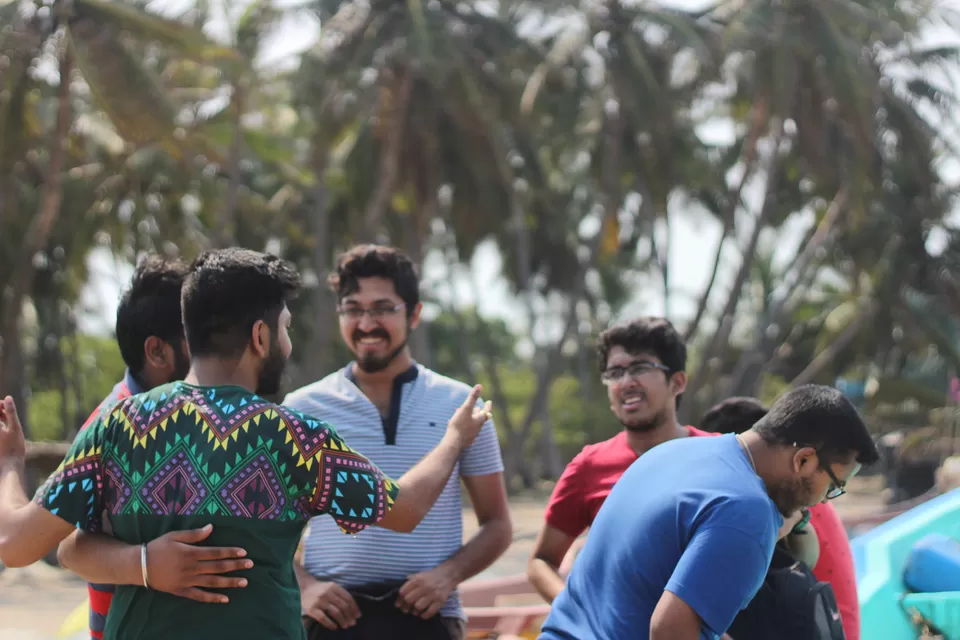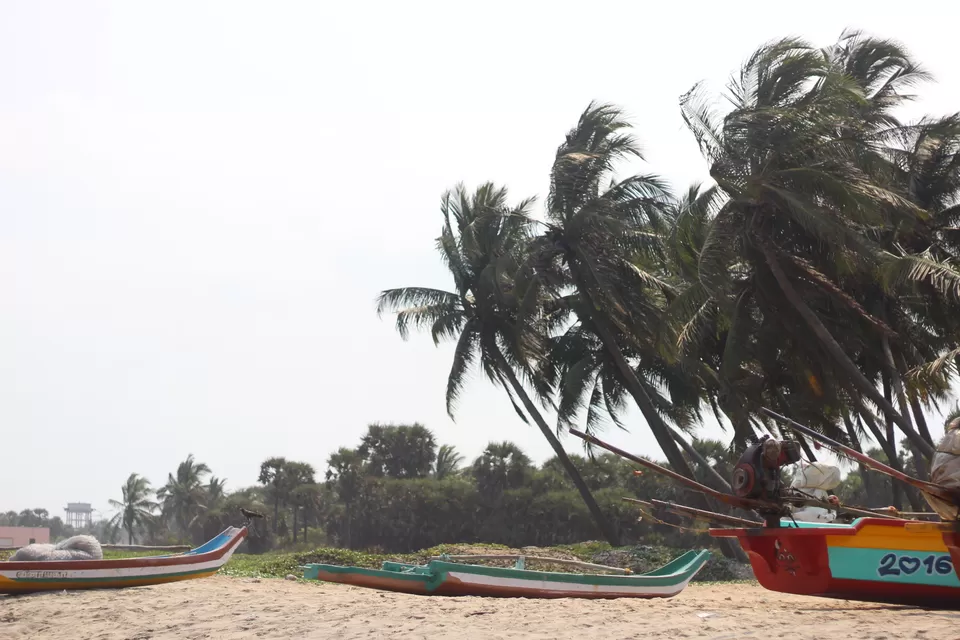 Other places to visit includes: Basilica of the Sacred Heart of Jesus(church), Rock Beach, Sri Aurobindo Ashram, Immaculate Conception Cathedral(church), Varadharaja Temple and many more.
The best thing you can do is hire a scooty or bike (About Rs 400 for full day ), go on and complete your wanderlust. Many food outlets and market in Mission Street are good "ADDAs" for hanging out and shopping.
Now for good and delicious food at cheap rates, I will definitely refer the one and only Punjabi Dhaba in Mission Street. This is where we had our relishing dinner (cost around Rs. 100/person). In spite of that this white town designed in French architecture is a must watch. There is a lot of variety of unmatched continental cuisine which will make you forget that you are in South India.
The first place that knocks your mind when you hear about Pondi is 'Rock beach.' This place has a Gandhi statue and where crowd of bazillions is always there (I don't know yet). But the place contains some swag energy which always brings out a good DP and a moment of peace and tranquility. After more foods & drinks and dancing on "DESI" turn-on songs, some of us came here and clicked the amazing pics at 4.30 a.m. It came so good that even crabs were peeping out of their crevices to watch it.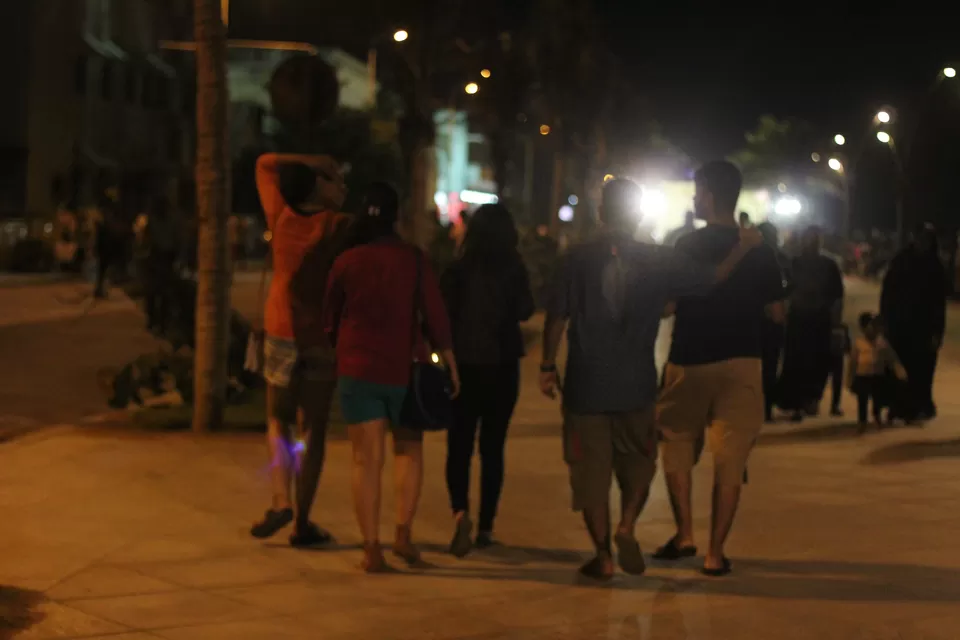 After the breakfast from Hot Breads, we spent the next dawn in Pichavaram. It has the world's second largest mangrove forest (the first being Sunderbans in West Bengal) which also happens to be a famous shooting place for many movies like Dasavthaaram. There they had two options- Row Boat or Motor Boat. The buzzing of motor, less time of travel and high cost of Motor Boat made us opt for Row Boat which was much more peaceful and cheaper. The pic below is of the travel van in which we went from Pondi to Pichavaram.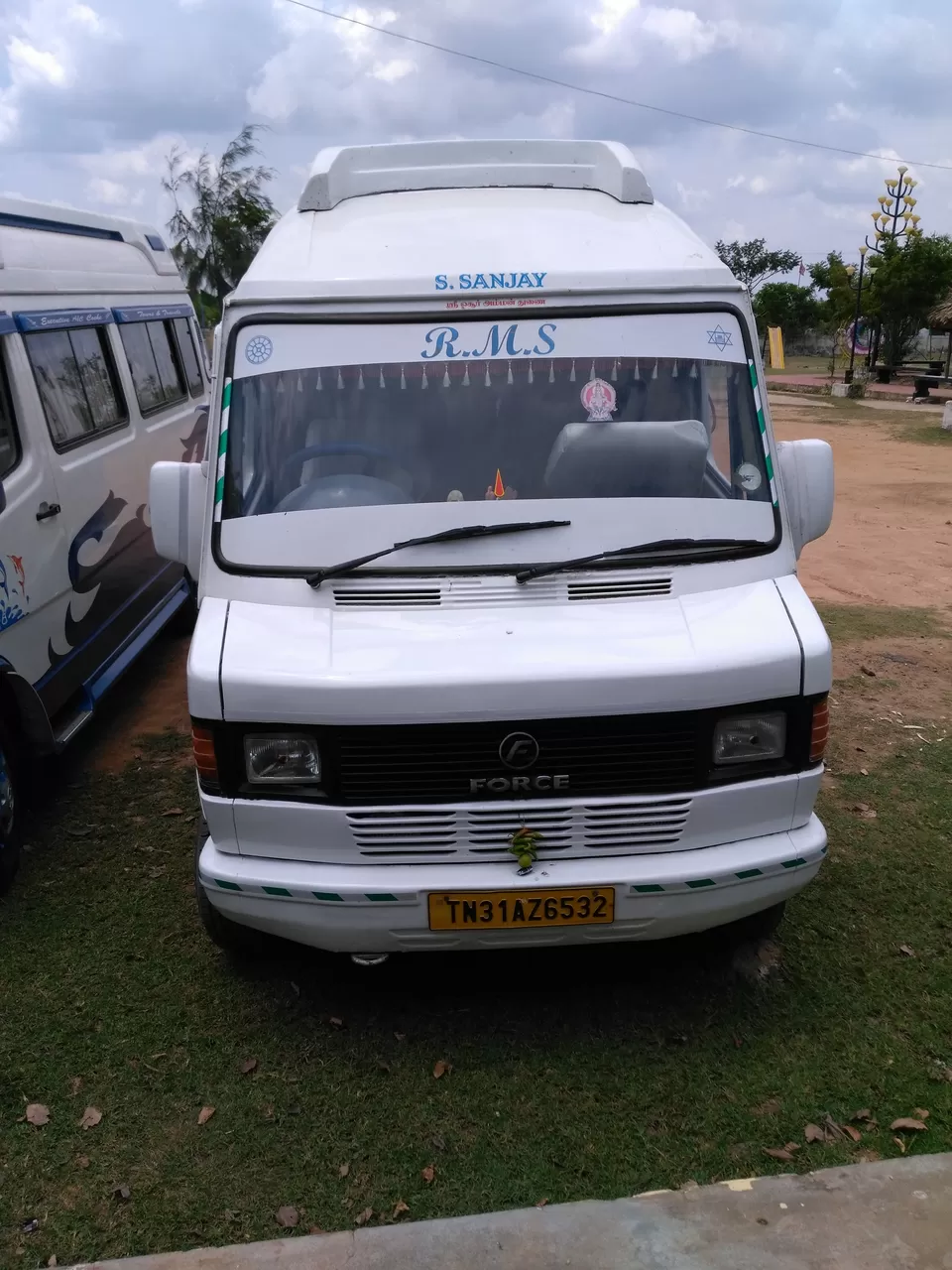 The canopies, the little sublets of water with cage like topography had plethora of birds chirping and screeching all the way. The soothing weather and the boatman's explanation totally nailed it. Picking molluscs and prawns from the river bed is a thriving business there apart from fishing and farming. The depth of this place varies from 2 feet deep to 7 feet deep. From the shallow areas, these are picked by hands.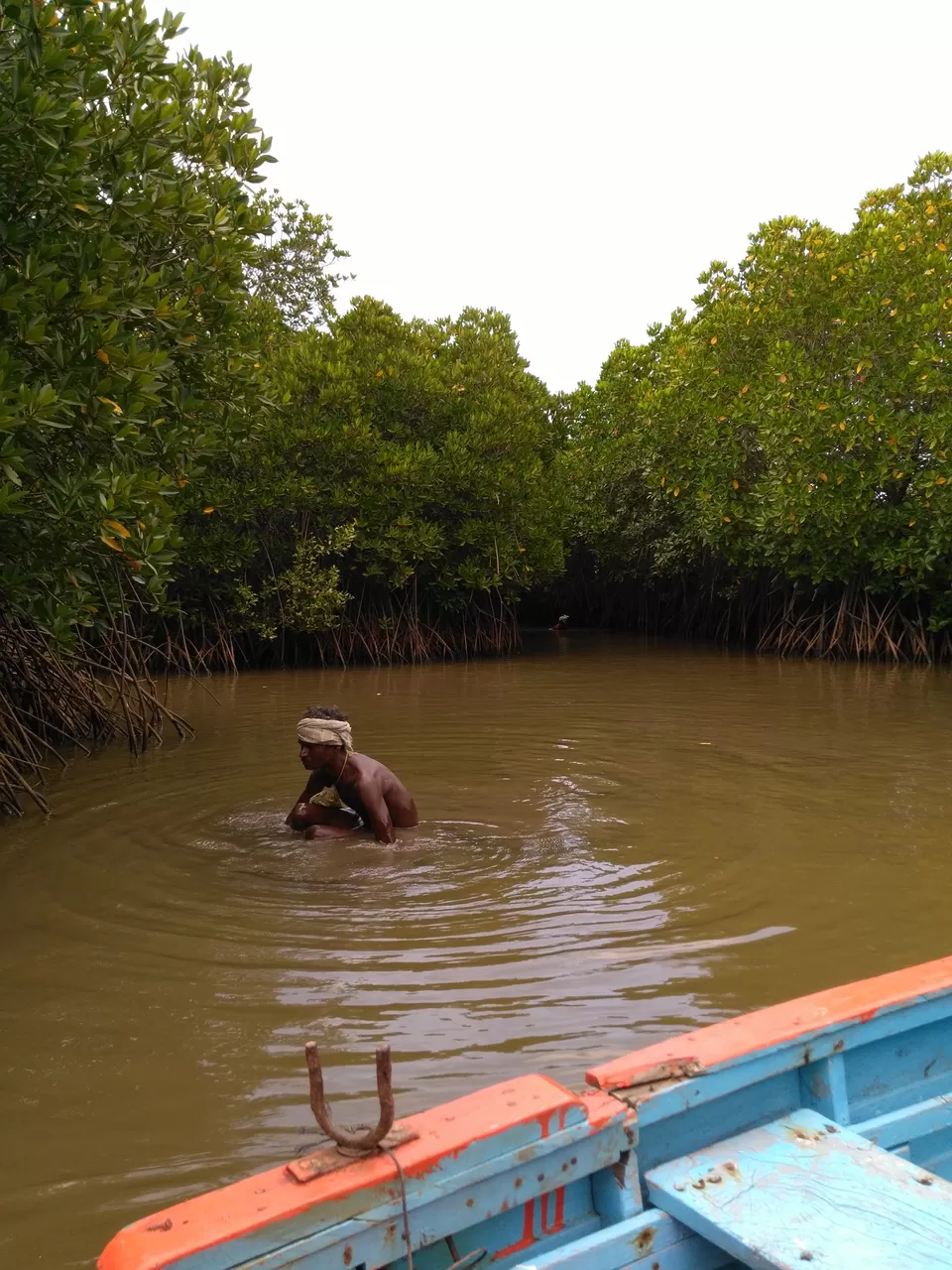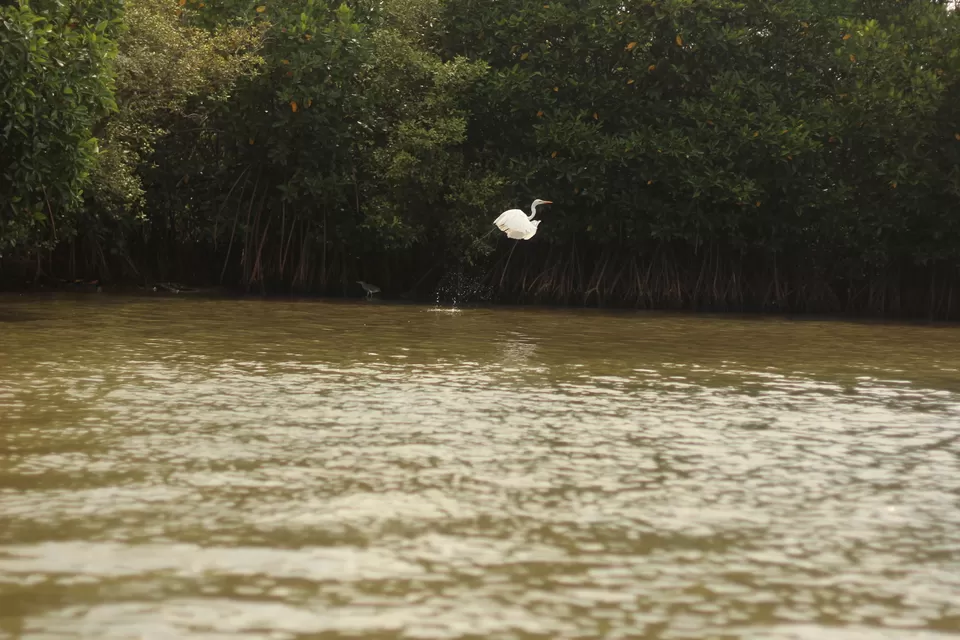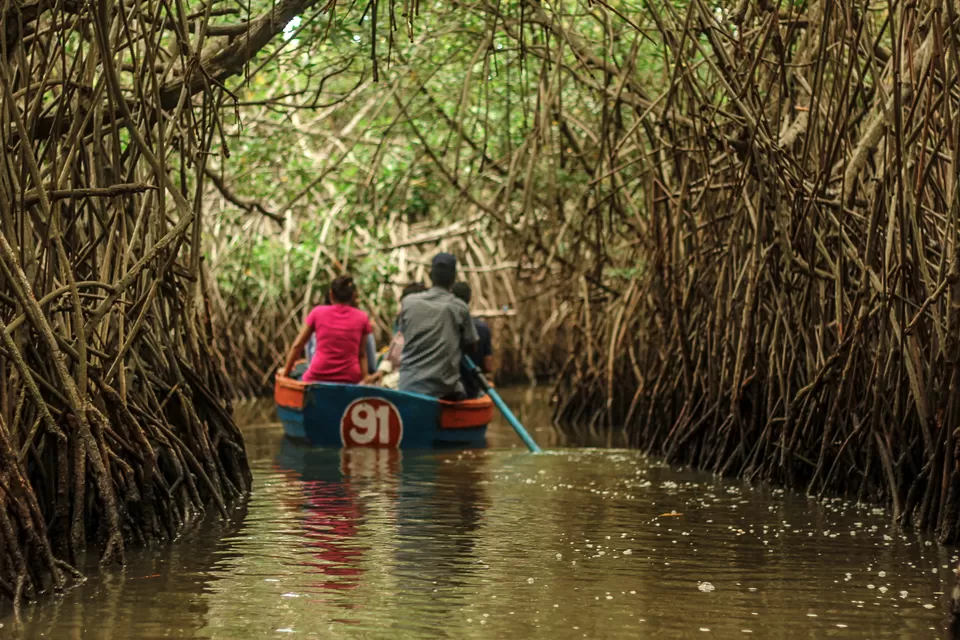 Okay well, don't forget to bring cash as there is no ATM nearby, Plastic is totally banned here. Bring DSLR, make your memories worth. Leave back your footprints and take good pictures and memories from here because "Kal Ho Na Ho" (This story may not be there tomorrow).