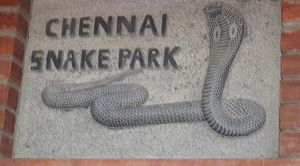 Places to stay near
Chennai Snake Park
Ideal location near beach,luxurious
Centrally Located Family Home
Spacious room with balcony ,close to beach!
Red Lollipop Hostel Chennai
Reviews of
Chennai Snake Park
•
1
Constituted in 1972, this is acknowledged to be India's first reptile park. The park is well stocked with a variety of species - namely adders, pythons, vipers, cobras and other reptiles as well. This was the delightful surprise to me, honestly, since hardly any adults I came across knew anything about this place at all. Maybe because it's more popular amongst the kids.
Attractions near
Chennai Snake Park